*This post is sponsored by Lovely Candy Company. I received free products for this review. All opinions are my own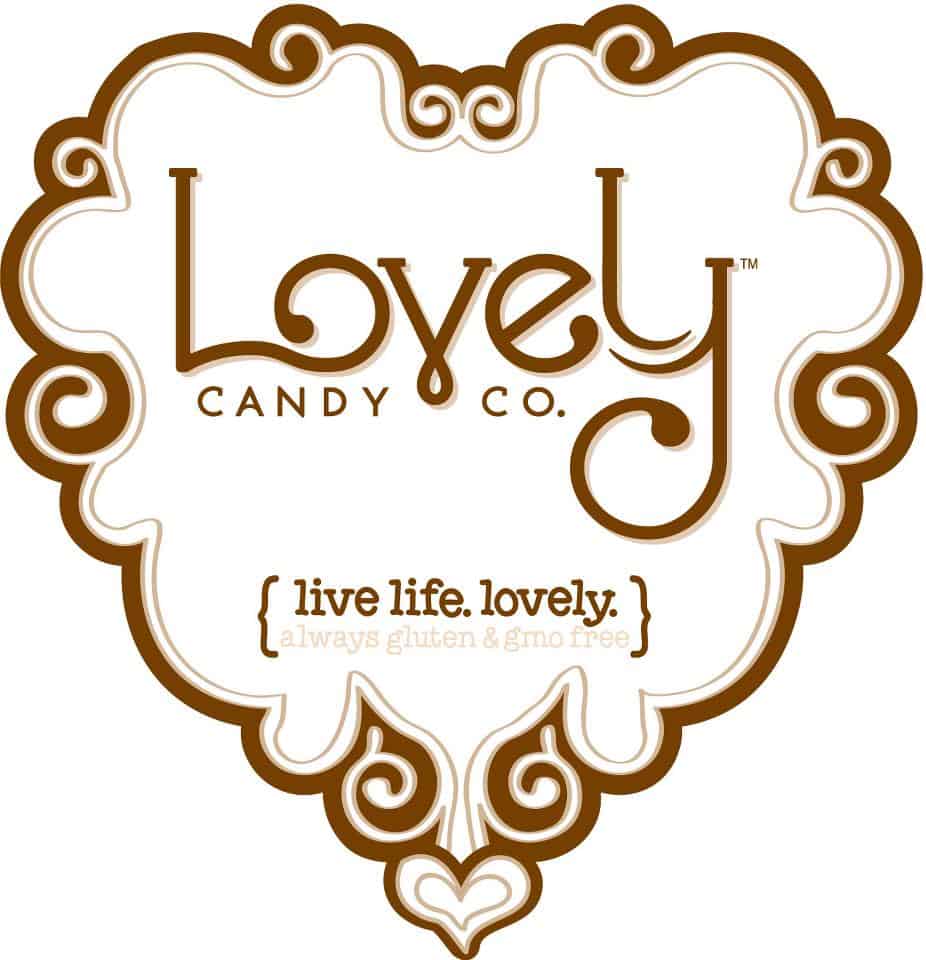 Halloween may be over but that doesn't mean you aren't going to eat any candy. To help you with your cravings and guilt, I am excited to introduce The Lovely Candy Company.
What began as a quest to find top-quality, gluten-free, non-GMO candies with no artifical ingredients for his wife, turned into the Lovely Candy Company. Founder and dutiful husband Mike Nakamura couldn't find any candy to meet his wife's needs so he decided to make his own. Talk about winning some brownie points with his lady! 
When I was at Expo East I found Lovely Candy and could not resist stopping in for a treat. Non-GMO candy is a big eye catcher for this girl with a big sweet tooth! My husband had also been complaining to me that I had taken away all the junk food he enjoyed and couldn't I please find a healthier alternative?! I grabbed a few samples of each to take home with me. Some didn't make it home and I enjoyed my first Lovely Candy fruit chew in the comfort of my hotel without having to share.
One Word: Awesome. okay maybe Two Words: Must Have More. Wait that's three. My point is Lovely Candy is delicious and doesn't have all the junk the conventional brands do. And I just love it. My husband and kids like it too. I spread the love to my family and friends, they all agree it tastes great!
You can see the real fruit inside these chews!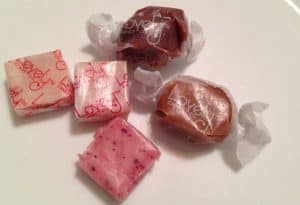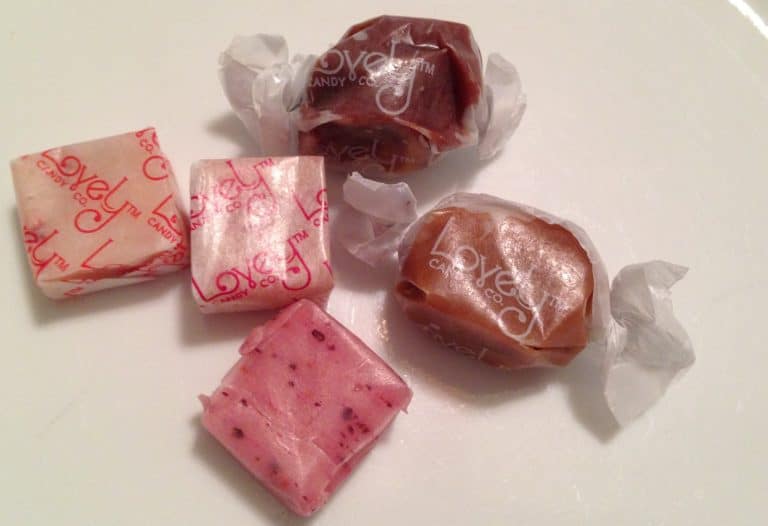 Available in 7 varieties: Caramels, Chocolate Caramel swirls, Superfruit Fruit Chews, Fruit Chews, Licorice, Chocolate Chews, and Raspberry Filled Chocolate Chews. No matter which you choose, remember they are always gluten and gmo free! In addition to being gluten and GMO free, this candy is soy free and contains no high fructose corn syrup, artificial flavors, colors or preservatives of any kind! This makes Lovely Candy the perfect choice for the health conscious consumer and those with food allergies/sensitivities.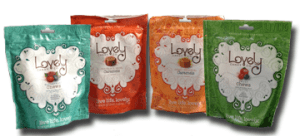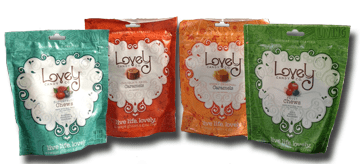 Find Lovely Candy today at The Fresh Market, Home Goods, and more. Visit Lovely Candy for a complete list of participating retailers or their online store to purchase directly from them (free shipping too!)
The Lovely Candy Company wants to give one Teachable Mommy reader 4 free bags of Candy!