*FTC Disclosure: This post is sponsored. All opinions are my own!*
Make this season Merry and Bright with this ultimate American Girl Gift Guide!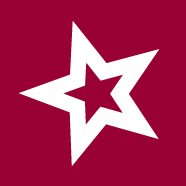 American Girl is one of those brands that is timeless. I remember playing with my Bitty Baby as a little girl, taking her everywhere. Now I get to relive those days and experience American Girl in a new light with my daughter. We both get excited to sit down and look at the catalogs when they come in the mail! So it is no surprise to me or anyone in our lives that American Girl anything showed up on her Christmas list.
The top if that list? The Doll of the Year, Saige. After we went to the premiere event for Saige Paints the Sky she was hooked and the negotiations began. But mommy my other doll needs a friend. I like to draw and ride horses too. Oh and mommy, she has red hair like me sooo that means she looks like me. It starts young folks! Saige comes with her introduction book, ring, and earrings. There are a lot of Saige outfits, accessories, and playsets too. You can also buy Saige's movie, Saige Paints the Sky and get free shipping until Dec 31st!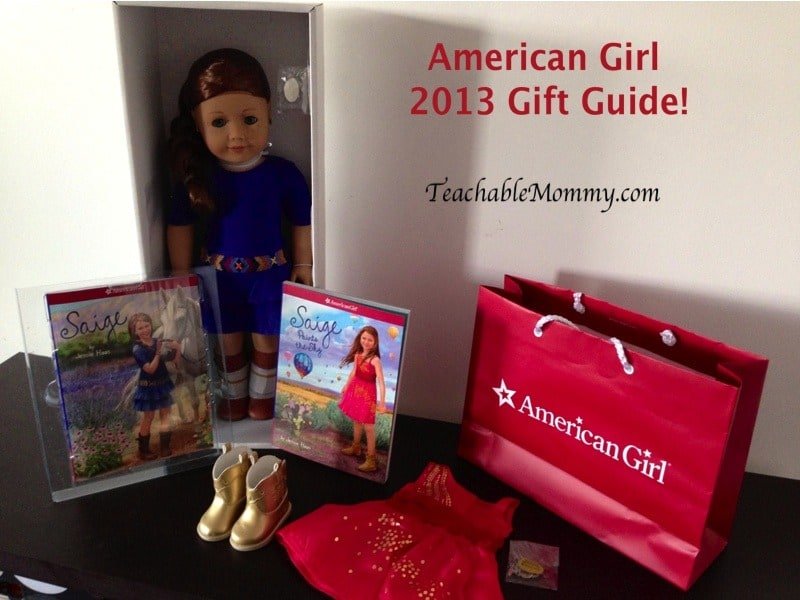 Saige is only here until December 31st! Don't miss your chance to bring her home!
New to the world of American Girl? Not sure where to start? I recommend the My American Girl Dolls. My daughter's first American Girl doll was her My American Girl Doll. She squealed with excitement and she almost knocked me over with her hugs! Her face just lit up when she saw her doll. Her hair is like mine! And her eyes! And her smile! Oh Mommy she looks just like me! I'm naming her Little k! Little k is my daughter's constant companion and best friend.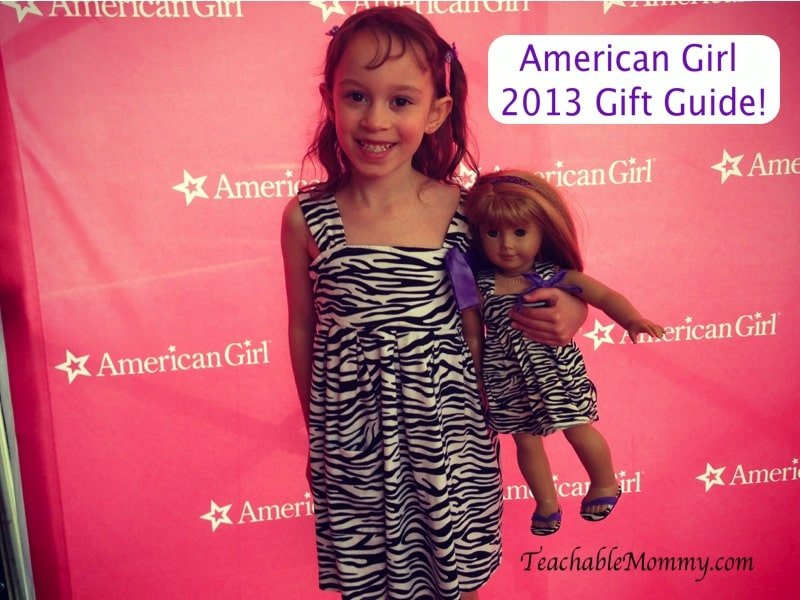 Create the My American Girl Doll that is just right for your girl. Each doll comes dressed in the True Spirit Outfit, a charm keeper necklace to hold her collectible charms that come with each outfit, and codes that give you access to play online at InnerstarU.com- a safe and fun online world created just for girls and their My American Girl dolls.
Be sure to check out all the clothing, play sets, and accessories available for the dolls. My daughter and I love the matching outfits for girls and dolls. Like the Sparkle Party Dress for Girls and Dolls. There is something for everyone to make your doll just like you at American Girl!
Bitty Baby is newly relaunched and there is a lot to choose from. The new line features 11 different dolls with various skin tones and hair and eye color combinations, beautifully illustrated picture books, new premium play sets, and plush animals. Also online activities for both girls and parents to really bring the world of Bitty Baby to life. Each doll comes dressed in a signature sleeper, along with a special "wishing star" keepsake toy, and Bitty Baby and Me, the first picture book in the new series. Look for the matching outfits for the Bitty Baby and your girl!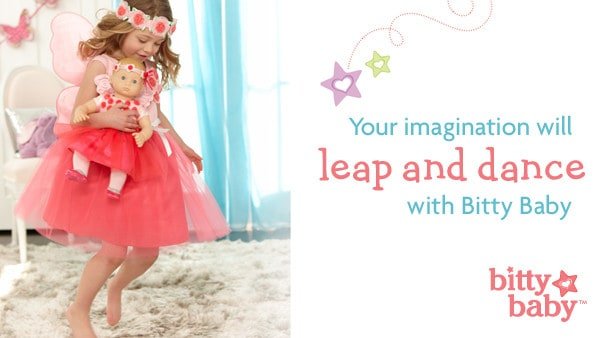 As a girl I always loved the historical dolls. Molly McIntire is one of the original three American Girl historical dolls. She is a lovable, patriotic girl growing up during WWII. Molly comes with an authentic 1940s outfit, Meet Molly book, red purse, beret, heart shaped locket that really holds a photo, hankie, and a reproduction 1943 steel penny! Emily is Molly's English friend. She comes dressed in an authentic 1940s outfit, Brave Emily book, sweater, WWI dog tags, a pretend English three-pence coin, ration book, and a scrapbook with a note from her Mum, pictures of her family, and the English princesses. Matching outfits for your girl, furniture, play sets and more are also available! Molly and Emily will be retiring to the archives at the end of this year. Pick them up today before they are gone!

American Girl has an awesome assortment of books. The books include titles for the historical dolls, the Girl of the Year Saige, and for your special girl. New to the shelves is the sequel to the very popular Care and Keeping of You. The Care and Keeping of You 2 book and journal gives in-depth detail on your child's physical and emotional development. It also covers questions that your growing daughter will have and you may not know how to explain!
For ages 8 and up, the gift that keeps on giving: American Girl Magazine. This magazine is the largest in the country published exclusively for girls. American Girl is mom-endorsed and daughter-approved, win-win! Each issue is packed with fiction, games, puzzles, and party plans.
Some of the best gifts do not come in a box. Give that special girl in your life the gift of spending time with you at an American Girl store! Attend a holiday themed event or grab lunch at the cafe. You and your girl will make memories that will last a lifetime. Call 877-247-5223 or visit AmericanGirl.com to make your plans!
American Girl has partnered with Shutterfly to give you a special gift this holiday season! Make a purchase by December 31 and get a free American Girl photo book, designed by Shutterfly exclusively for American Girl. That's a $29.99 value! For complete offer details: http://bit.ly/HhlPFY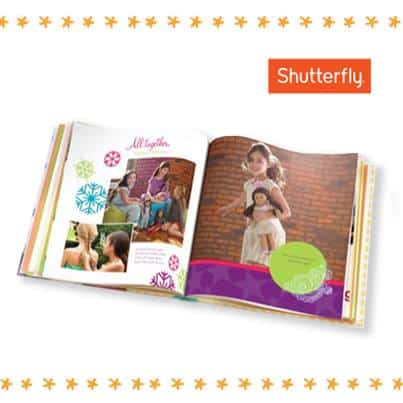 I hope this guide has helped you decide on what American Girl items to get this year. If you have any questions let me know, I am pretty much an expert! 😉
 What's on top of your favorite girl's list? Which American Doll is her favorite?