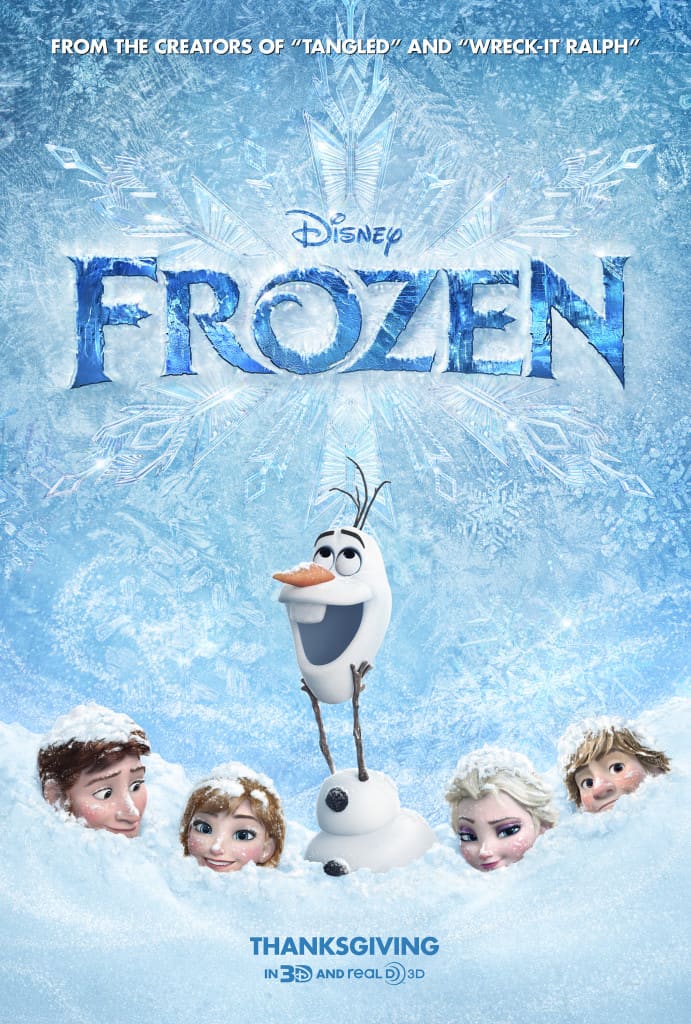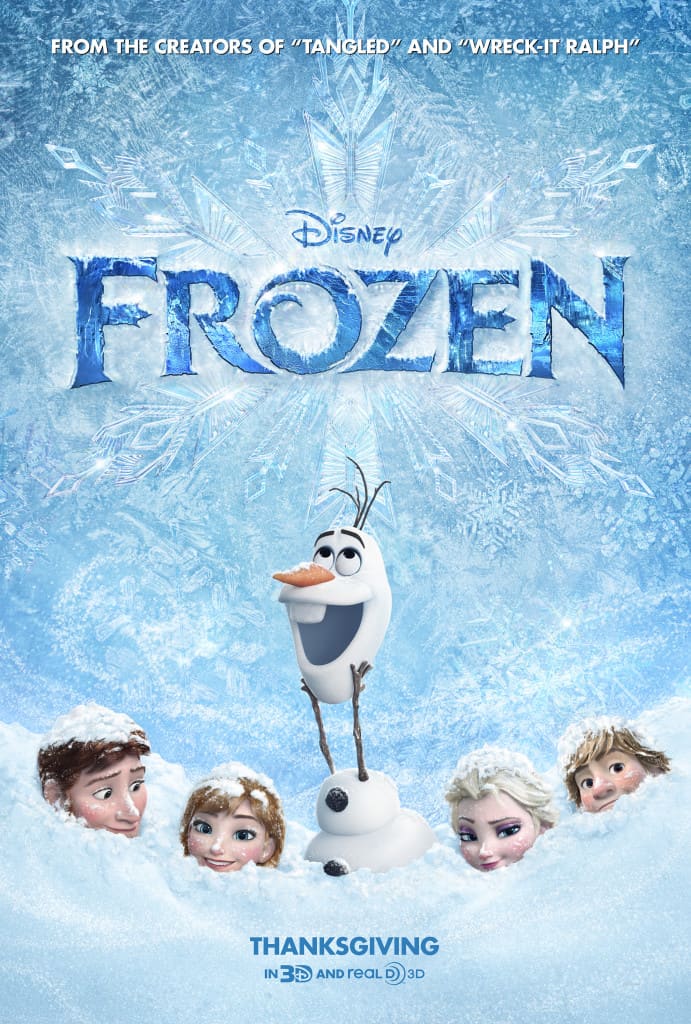 I promise this review will have no spoilers! Not even a hint of spoilers. Lucky for you I'm writing this and not my daughter who keeps surprises by saying things like "oh Mommy I'm going to get you a movie for Christmas but I don't know which one yet." "Well don't tell me!" "I didn't I said I didn't know what movie!"
So no spoilers here!
Before I get into Frozen I have to share about the opening animation. New and lifelong Disney fans alike will love the cartoon that plays before the movie. It is an old black and white Mickey Mouse show with some added surprises. Not only was it super cute, it was great to hear Walt Disney's voice again, the original Mickey 🙂
First of all, the Disney 3D was amazing. I felt like I was in the snow, in the rain, dancing in the sunshine, it was just awesome. Frozen jumps off the screen and you are in Arendelle experiencing summer, winter, and all that comes in between. The plot and overall storyline were truly well done. This movie reminded me of why I love Disney movies so much. Frozen really brought back classic Disney.
My daughter is obsessed with Elsa. I have to agree, Elsa's ice powers are pretty kick butt. It is Elsa's life though that I really relate to. Not the ice powers or being a queen but hey that would be nice too. No, I know what it is like to have to keep everything in and not show true feelings. When you can finally Let it Go, it is so liberating. Anna is a little awkward and I get that too. When I met my husband it was definitely an awkward moment. I'll spare you the details… Anyways, Anna is a great counter to Elsa. She is less than poised, a little clumsy, and like I said awkward. The love between the sisters shows that there is no bond quite like that of family.
Some of my favorite moments in the film I do not want to share because I don't want to spoil anything! But I love Sven. I have always been the animal girl, so instantly I fell in love. He reminds me of Maximus in Tangled, the faithful steed with the personality of a dog. Kristoff talks for Sven and it is so perfect with Sven's facial expressions. Olaf the snowman is not only cuddly and everything you would want from a snowman, he is hilarious. The interactions with Kristoff's family crack me up every time…Why aren't you running? Favorite line? Watch out for my butt! *giggles*
Here is a new clip from Disney. I love this scene! Big Summer Blowout!
Anna and Hans. Both equally awkward!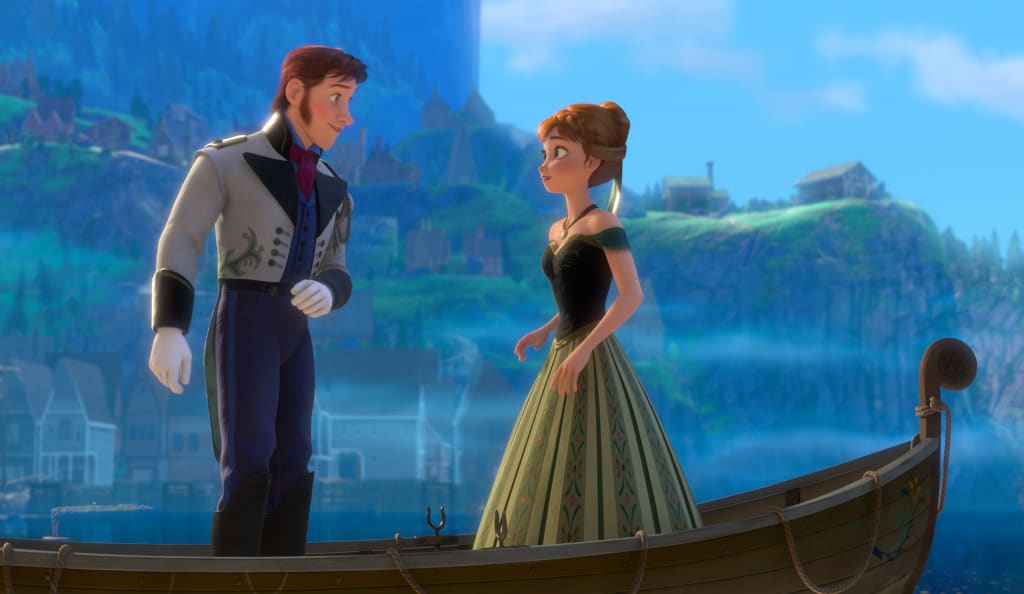 Olaf likes warm hugs!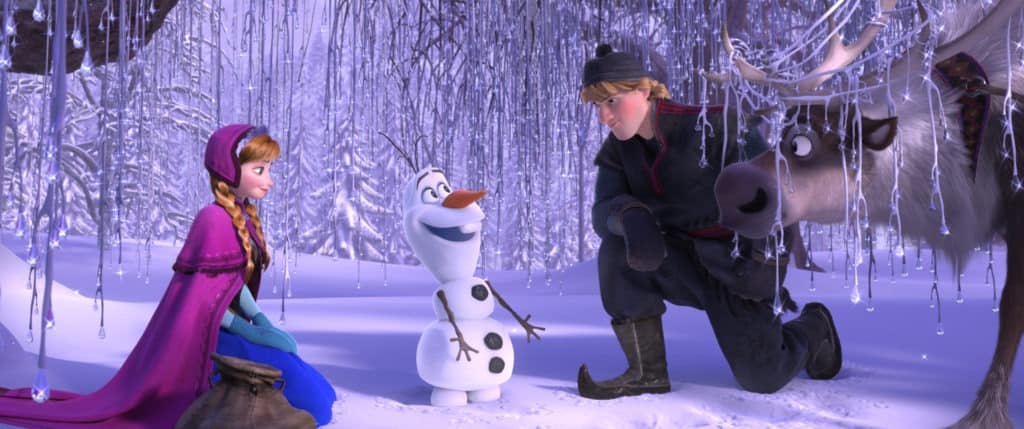 Olaf's song about Summer is cute and funny. After all, a snowman who wants summer, kinda weird right? 
The backgrounds, scenes, all the details were just amazing.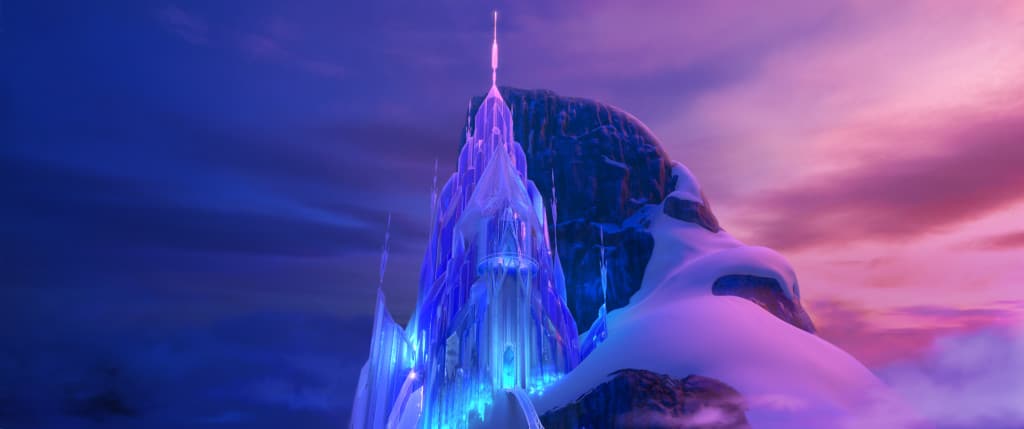 "Let it Go" sung by Idina Menzel who voices Elsa or the Frozen song according to every child I've met, is awesome. You will want to go home and download it for sure.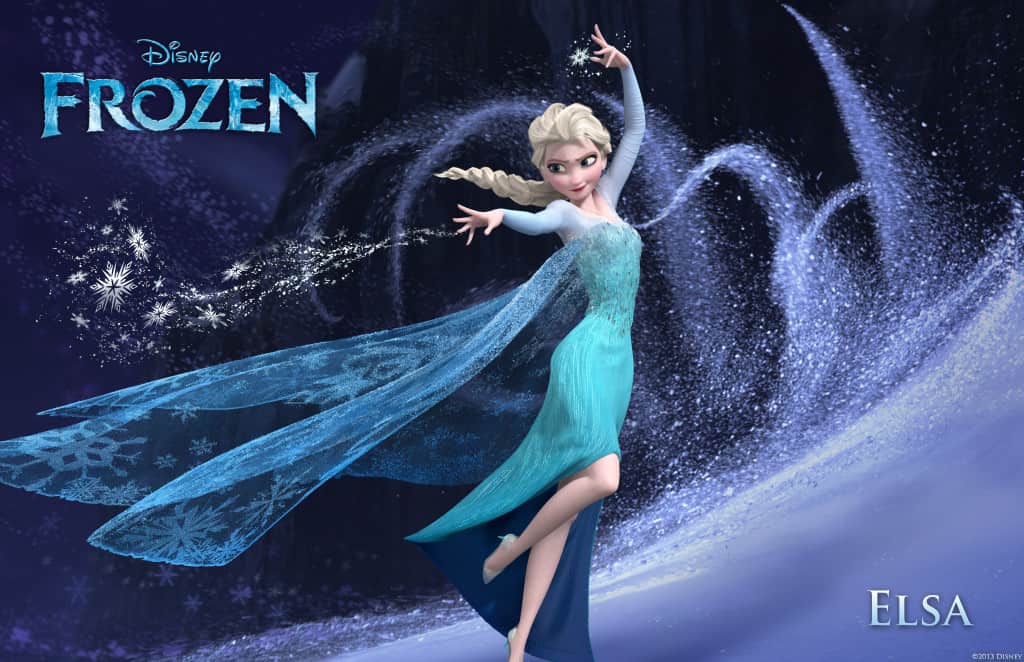 Stay through the credits. Definitely read the wording at the end of the credits, it was funny that Disney threw it in there. Also there might be a little bit more animation at the end 😉
I have some Frozen free printables of coloring pages, crafts, and more to keep the Frozen fun going at home!
I loved Frozen but don't just take my word for it. I put it out there on Facebook to ask my family and friends what they thought about the movie. Here are a few things they said:
"It's a great story about the love of sisters."
"My family and I love it and can't want to see it again!"
"Too funny, Olaf is awesome!"
"The visual effects were stunning. I really felt like I was getting snowed on."
"The whole movie was great from the effects to the message."
I do have one warning though. Those toys that your children seemed to pass over at the Disney Store, Target, etc will now be at the top of their lists. Seriously, my daughter's Christmas list is almost all Frozen toys now. You've been warned!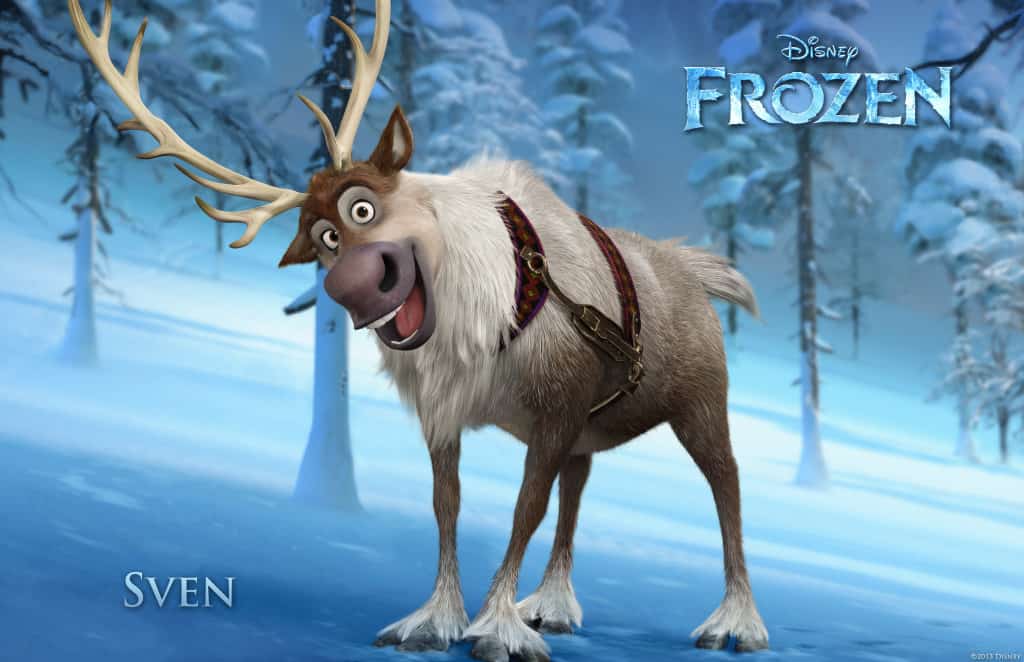 If you have seen Frozen what was your favorite part? No spoilers please!