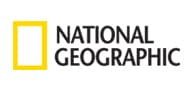 Thanksgiving is over. Let the madness begin. Everyone is out shopping and stressing to get those perfect gifts, especially the "top toys" of the year. Not me. When it comes to giving gifts I do give toys but they aren't the end all be all of my shopping. I don't know about your house but mine could actually use a little less toys. Anyways, when I shop for my kids I always pick up new books. Being an avid reader, my goal is to cultivate in my children that same love. My favorite books for them are fun, engaging, and educational.
As a Moms Meet Blogger I get the opportunity to try out great products and introduce my readers to companies who share my love for the environment. National Geographic is one of those that I really love. Not only for their commitment to the environment but their whole line of books designed for children and adults too. National Geographic Kids books are perfect for any child on your list. There is something for every interest, ages 4 & up, and animal lovers for sure.
1. Ultimate Weird But True 2! We already had the first Ultimate Weird But True and the whole family loved it. We all sat around looking through the book and picking out the weirdest thing we had ever heard. My husband liked the freaky looking Blue Lobster. It is blue due to a genetic defect that only occurs in about one of every two million lobsters! I am all about the animals too. I learned that about 10% of a cats' bones are in its tail! Crazy.
2. Kids Almanac 2014 "Everything you always wanted to know about Everything!" Seriously, it is full of everything. Facts, games, activities, jokes, and digital extras for your smartphone. There is a business for building dog house mansions. Say what?! 
3. Fun Fill-In My Animal Adventure! This book takes the fun of fill in the blanks to the next level. Not only are they hilarious and easy enough for little one to do too they also have fun facts about animals. Also full color pictures to help set the scene for your wacky story!
4. First Big Book of Why! It was if the author knew my children, specifically my son. All I hear all day everyday is Why? But Why? Why Why WHY?! Because I said so! But why you say so? Sigh. Thank you National Geographic Kids, now at least I can point to a page and say THAT'S Why! And learn somethings too. Like: Why is a Jungle Gym called that? The inventor named them, thinking the children would have fun swinging, hanging, and climbing just like Monkeys. He was right.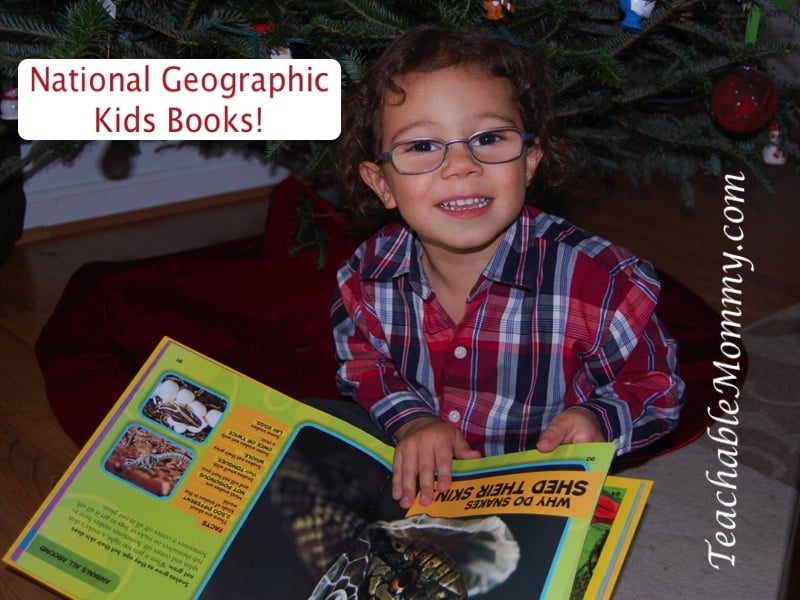 5. Best Friends Forever! This chapter book is full of true stories of animal friendships. My daughter and I both awed over the heartwarming stories. We loved the story of Jasmine the greyhound who has a lot of interesting animal friends! I think this book is perfect to cuddle up on the couch and read together even if they are already Ms. Independents like my girl.
6. Just Joking 4! 300 jokes about everything including tongue twisters, riddles, and more! I'm not sure how it started but my daughter is now obsessed with telling jokes. She also turns the tables requesting a funny one from me. Thankfully I don't have to be super funny to get a laugh (yet). We take turns telling jokes from Just Joking 4 to see who laughs the loudest. The tongue twisters are perfect for belly laughs! Say this 3 times fast: The shortstop sports short socks.
7. Meerkats Level 1 Super Reader Book! My kids love Meerkats. Thanks to a certain Disney movie 😉 Did you know Meerkats have jobs? One of those jobs is a teacher. It is the job of the teachers to help the baby Meerkats learn all there is to know about life as a Meerkat. Pretty cool right? Super readers are great for children who are pre-readers, reading with help, or reading on their own.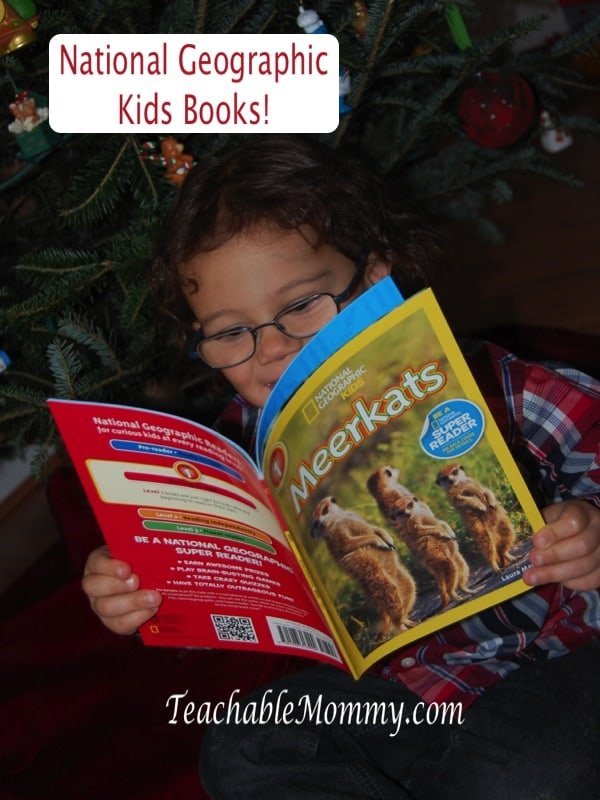 For the young at heart on your list this year I recommend the Devoted and Mother's Love books. You might want to wrap these up with a box of tissues. Devoted features 38 stories of love, loyalty, and life with dogs. Like the story of Effie, who sniffed out breast cancer in her owner and saved her life. *sniff* Mother's Love is full of inspiring true stories from the animal kingdom as well as quotes about motherhood. Scarlet the cat went into a burning building 5 times to save her kittens, despite being badly injured herself. *tear* Ok I can't share anymore, I'm going to start crying all over the keyboard.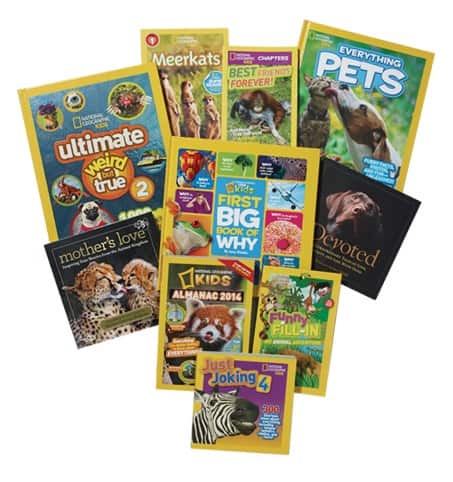 Fun Facts
National Geographic Kids Books are packed with kid-friendly features, photos, facts, and fun inspired by their award-winning National Geographic Kids magazine.
National Geographic Kids Books are created by award-winning authors, illustrators, photographers, explorers, and researchers in the field. Their books are "Kid tested, mom approved!"
As a global media organization, National Geographic publishes books and magazines for children of all ages and adults, produces an award-winning website, award-winning doumentary television and feature films, maintains two international television channels, and much more. Their goal is to foster and support a lifelong love of learning.
National Geographic and KIWI share a common concern for the planet and a commitment to keeping it safe and healthy for generations to come. Purchase of National Geographic books supports vital exploration, conservation, research, and education programs.
A special deal for my readers: From now until December 31st 2013 you will receive a special 30% discount when you order at ngbooks.org/momsmeet For delivery by Christmas, order by December 6th 2013!
Books are also available for purchase wherever books are sold.
**One random reader who leaves a comment will win one of the books mentioned above!** Leave a comment telling me which book you would like to win and who you would give it to! Winner will be announced on my Facebook page Teachable Mommy on December 11th 2013! 
Be sure to like National Geographic on Facebook and Follow on Twitter!
I received this product for free from the sponsor of the MomsMeetsm program, May Media Group LLC, who received it directly from the manufacturer. As a Moms Meetsm blogger, I agreed to use this product and post my opinion on my blog. My opinions do not necessarily reflect the opinions of May Media Group LLC. or the manufacturer of the product.