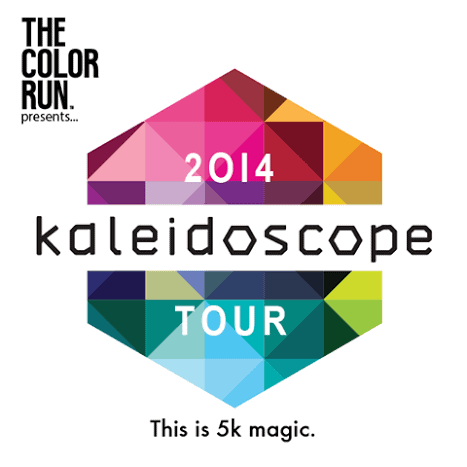 A little over a year ago I was not about running anytime, anywhere, not even to save my life. It just wasn't worth it to me. Then persuaded and bribed by a friend I began to slowly get off the proverbial couch and start a run program. I never thought it would turn into me liking and dare I say l-o-v-i-n-g running. Now I'm still not one of those runners, the kind you see out in extreme weather and you think yeah I would rather be on the couch. I am all about the "fun run." When I run I want it to be an awesome experience, nothing lame, nothing boring, nothing plain. Yes, if I am running a race of some sort I want it to be a party.
There are a lot of fun races out there, but only one can be the original.
The Color Run Kaleidoscope Tour is coming to a city near you and you do NOT want to miss it! They have hit the ground running, literally. The Color Run is a unique race that celebrates healthiness, happiness, and individuality. Since it debuted January 2012, The Color Run has tripled it's growth with now more than 170 events in 30+ countries. It's not called the Happiest 5K on the Planet for nothing, each The Color Run event includes fresh music, color crazy race attractions, and more! Everyone who registers gets a new t-shirt, headband, and awesome sling bag!
Let's be real, it is now February. How are those goals looking? The Color Run is a great way to keep your momentum going or even as a perfect reason to restart your resolutions. Grab your friends, sign up for a race, download a running app and get moving! It is my first time running The Color Run and I can not wait. Don't believe me? I dare you to look through all the pictures on their Facebook page and NOT get excited.
Ready to party?

All you have to do is show up wearing white and leave totally plastered in color. Awesome! Don't wait to register, cities sell out pretty fast because everyone wants to join in the fun!


Signup and get your tickets now: The Color Run Events and use the discount code COLOR5OFF* for $5 off your registration!
*Promo code COLOR5OFF will give $5 off a registration to ANY city. Important: code must be entered at time of registration, cannot be retro-applied. Also please type the code in, do not copy/paste. Not valid on flash city sales.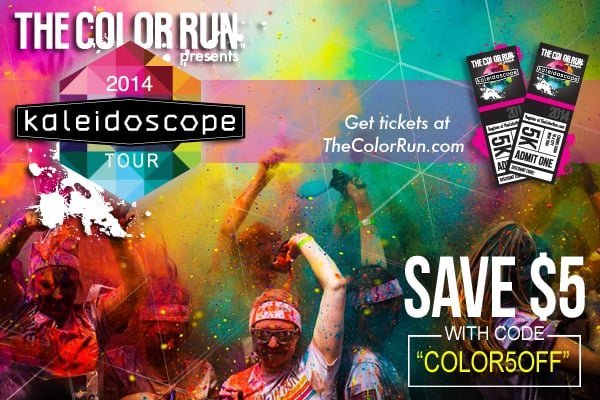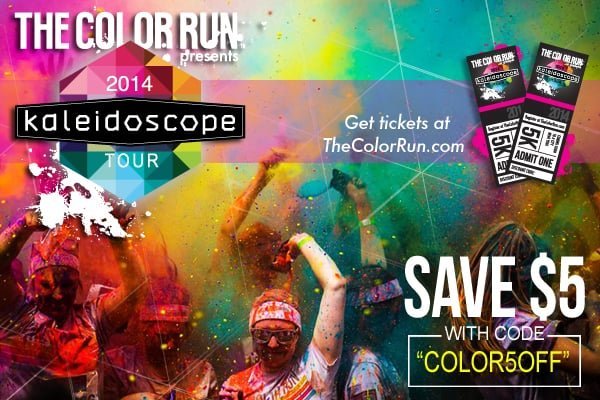 Get social with The Color Run
@TheColorRun #Happiest5K
Fan Page: The Color Run
Pinterest: The Color Run
Instagram: The Color Run
What will your team name be? Who are you going to run with?
* This post is sponsored by The Color Run. I was provided with free entry into the race for this post, all opinions as always are my own.