Hometown Harvest is a blog sponsor, which means they are compensating me for posts, referrals, and sharing my experience with their services. As all always opinions are my own!
As some of you may have seen on Facebook I was sharing how excited I was to introduce you all to Hometown Harvest. I am excited for a few reasons. One I'm welcoming them as a sponsor for Teachable Mommy! Woo hoo! Two, they are a local business who supports local farmers. Fantastic! And three, Hometown Harvest provides organic, non-gmo produce for the DC, Maryland, and Virginia areas! Awesome!!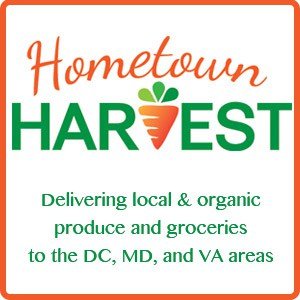 Although we have great grocery stores with a nice selection, I have been wanting to support local farmers for awhile. Unfortunately, finding a CSA type program to meet my needs has not worked out. I'm sporadic, and life is crazy so I needed a program that was as flexible as I needed it to be. After chatting about supporting local farmers and business with other bloggers, I was told about Hometown Harvest from Liza at aMusing Foodie. Once I checked out the website, I was sold. This was a company that I could get behind 100% and I wanted to spread the word!
Signing up doesn't take long at all and within a few days you receive your delivery schedule. You can choose all veggies, all fruit, a mix of both, other products, and what size bag you want. Customize your bag or let it come as a surprise. We chose the small customizable veggie and fruit bag. Every week I get an email telling me what produce is available to fill my bag with. Then I get to to pick what I want and my delivery is at my front door Wednesday morning. Did you catch that? Hometown Harvest delivers. And all the moms yelled THANK YOU!
Look for delicious new recipes featuring the great produce I find in my bag from Hometown Harvest coming to the blog soon!
I wanted to share some of what I love about Hometown Harvest and why I think you will love them too!

Organically Farmed and Non-GMO!
For the most part, yes. About 95% of everything we offer is organic. There are a few exceptions to this rule. During our local growing season, there are some items that are just not possible to find locally and certified organic. These items include tree fruit and sweet corn, and are usually grown following Integrated Pest Management practices (IPM) that closely mirror organic methods, do not yet have official certification. We always make it clear what items are organic and what items are not on our menu each week.

We exhaustively research where our products come from to ensure that your food is 100% non-GMO, completely pesticide-free, antibiotic-free, and that workers are treated fairly. We demand certified humane, pasture-raised animal products that are minimally processed with no additives or chemical preservatives. With our small carbon footprint from efficient routes and keeping your car out of traffic, you can feel good about ordering from Hometown Harvest.
It's like a CSA but not exactly.
No, but many of our growers participate in CSAs. Just like a CSA, you are supporting local agriculture with your order, but unlike a CSA, you can complete customize your experience.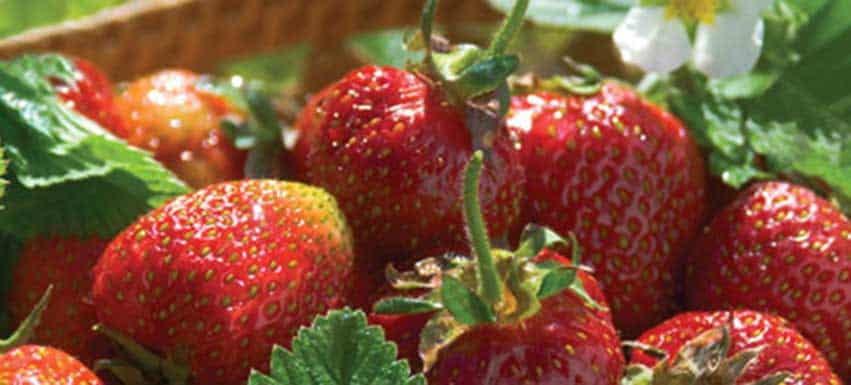 Can you say delivery? Yes!
We currently deliver to parts of Maryland, D.C., and Virginia, and we are sprouting new routes all the time. Please check out our "Delivery" page for specific areas.
Hometown Harvest supports local farmers!
Yes—we have a growing list of local farmers that we source from. We always go to our local farmers first. So while we are in season, our menu is 100% local. During the off season (typically Dec-April) we try to include as many local items as we can find, but then we also bring in organic produce from outside of our area—always keeping it with in the U.S., and again as close to home as possible.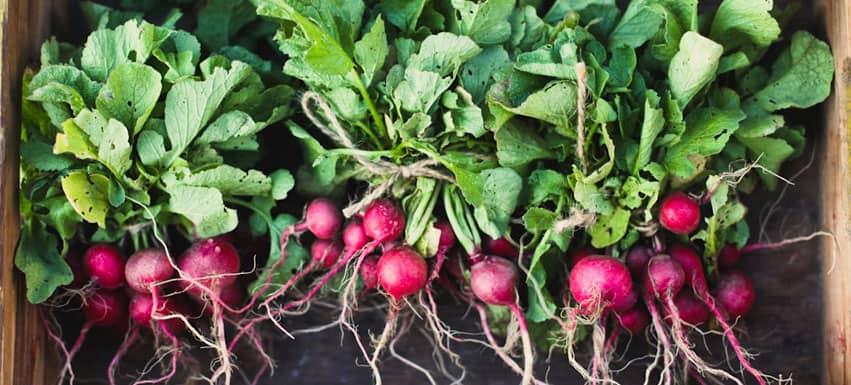 If you're planning to sign up, be sure to mention my name on the form. I'd love for Hometown Harvest to know you heard about them from me!