Easter is almost here! Flowers are blooming, the sun is shining, and families are gathering for some good ol' fashioned Easter fun! Make your Easter the best yet with these excellent eggcellent party decorations and crafts from Oriental Trading!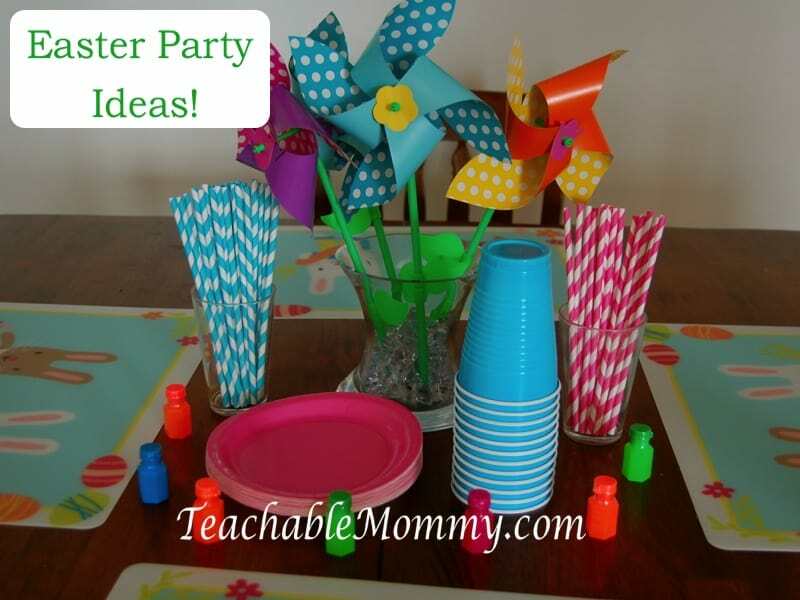 What I love about Oriental Trading is that I can put a party together easily without spending a ton of money.
I hung up the Light Blue and Lilac Paper Lanterns to add a pop of color to our party. Looking for a specific color? Most are available and even patterned ones as well. These decorations are quickly becoming a favorite of mine. I will say the best way to hang them is using fishing line and tying at least 3 strands to the lantern.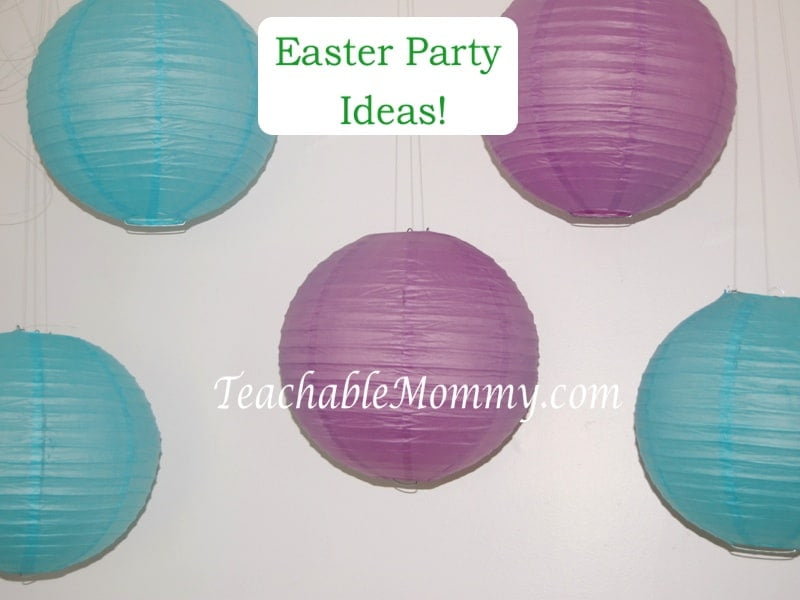 These vases are filled with the Acrylic Blue Ice Vase Fillers and the Colorful Spring Flowers Pinwheel Craft Kit. These make a great centerpiece for the main table, food table, or just sitting on the coffee table.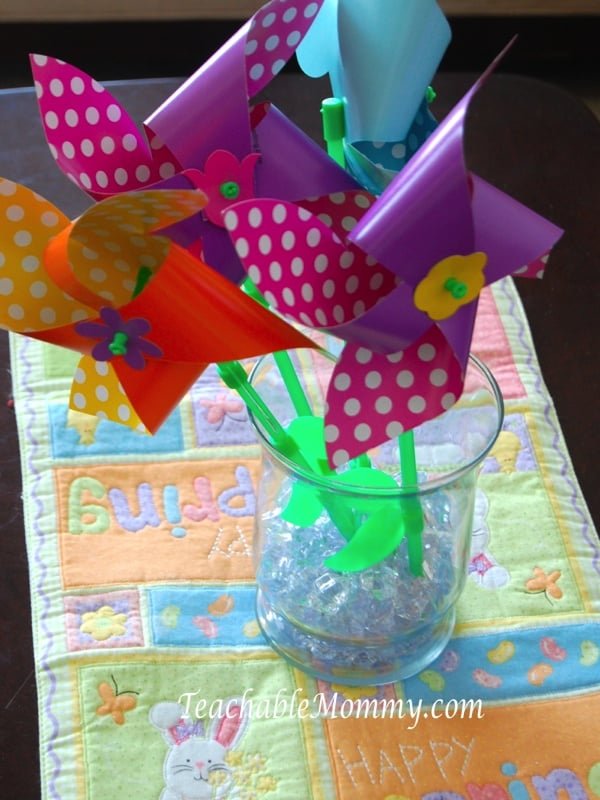 As you know I try to be eco-minded in my life. Parties are no exception. A hot trend in the eco industry are paper straws. They can be recycled and even if your local facility cannot process them, they will biodegrade. Oriental trading offers an assortment of colors and styles, including these Hot Pink and Turquoise Striped straws.
What is party without crafts and bubbles?
Spring Brights Bubble Bottles and the Easter Decorating Stamps are great not only for party fun but also as egg stuffers. I am a big fan of non-candy filled Easter eggs, and you know what? The kids do not even miss the candy, they love finding little gifts inside the eggs instead.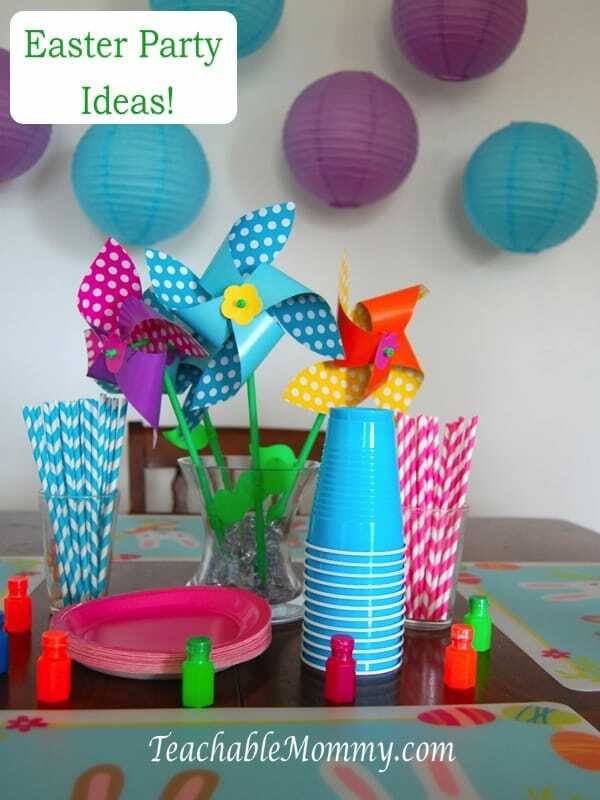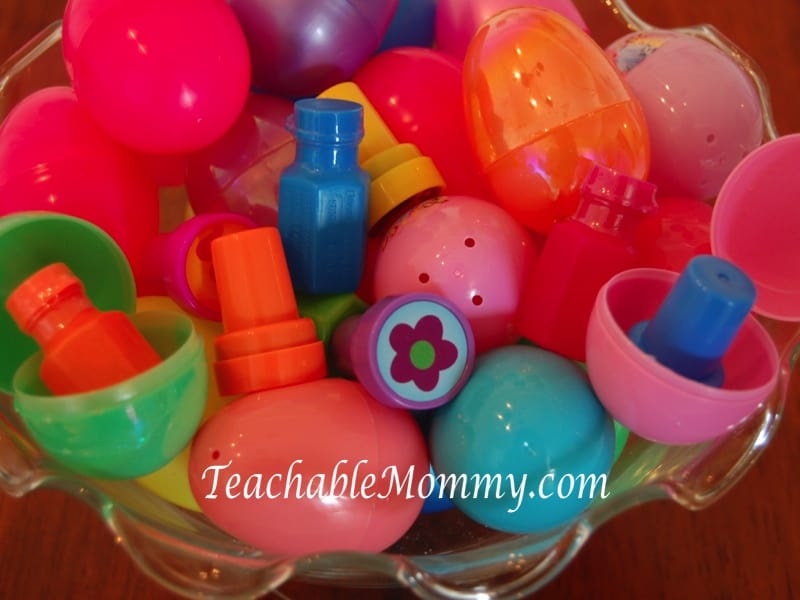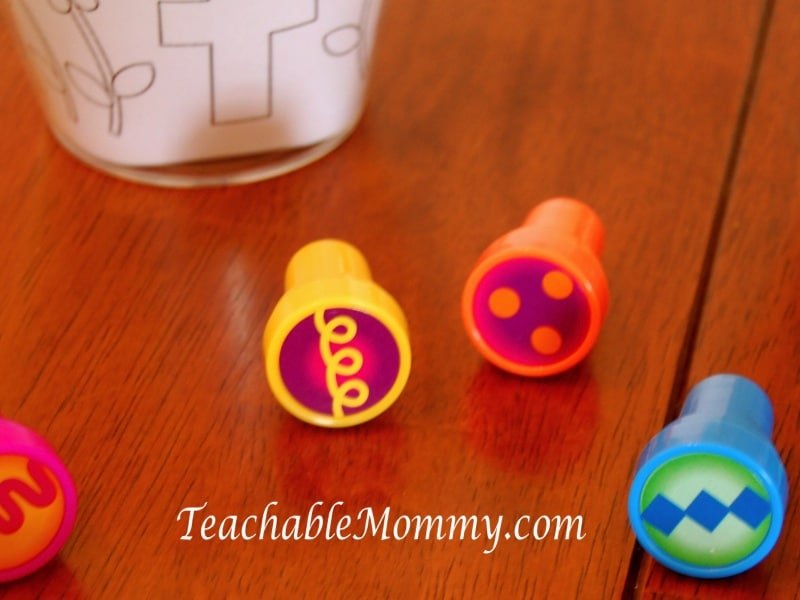 Our first craft was the Easter Picture Frame Kit. Easy to do for just about any age and they make great gifts for family. Have your pictures ready ahead of time before the craft or you'll be that mom…yeah I was that mom.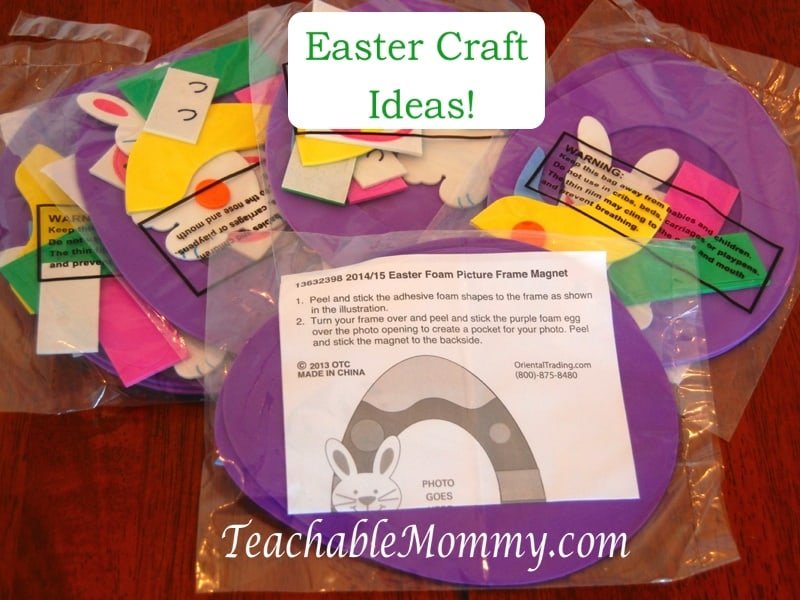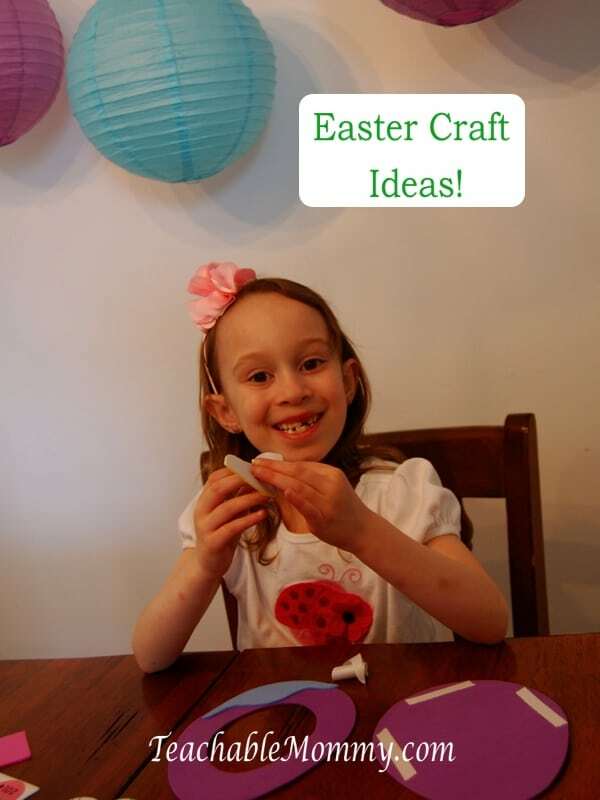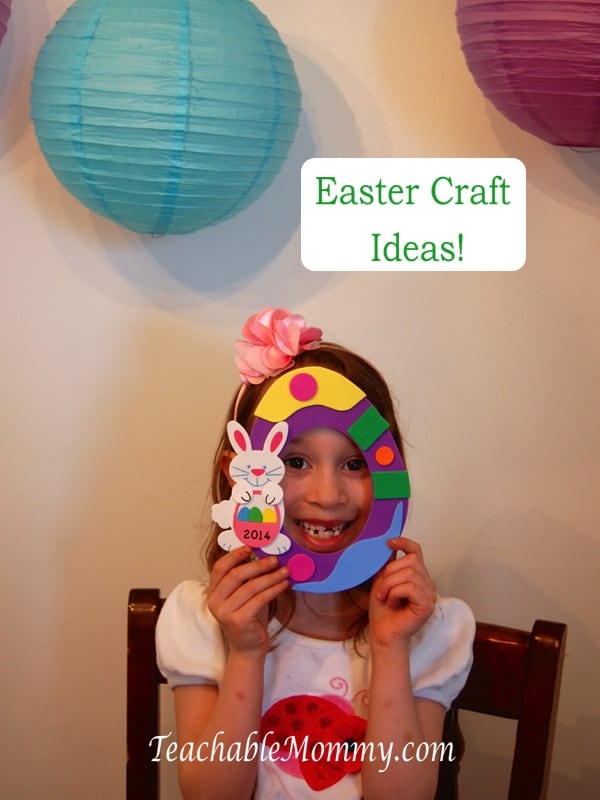 She decided to demo how this will look with her face in it!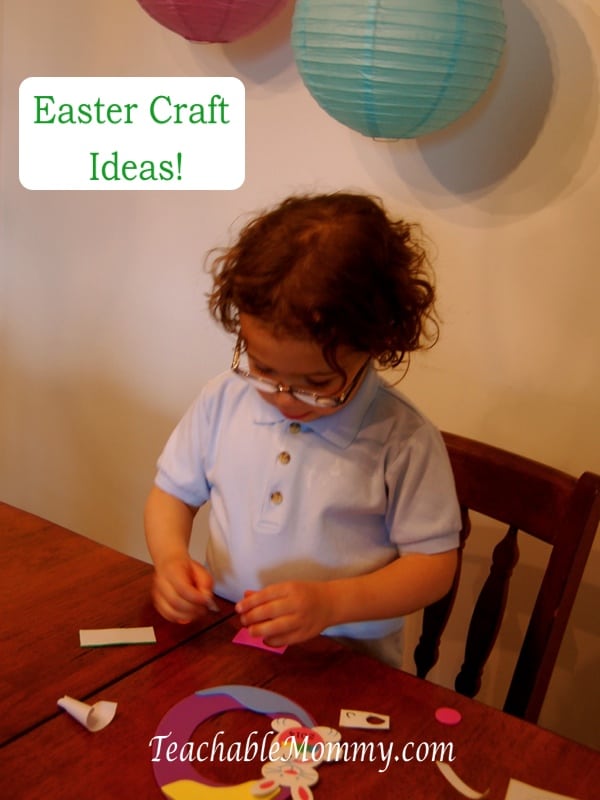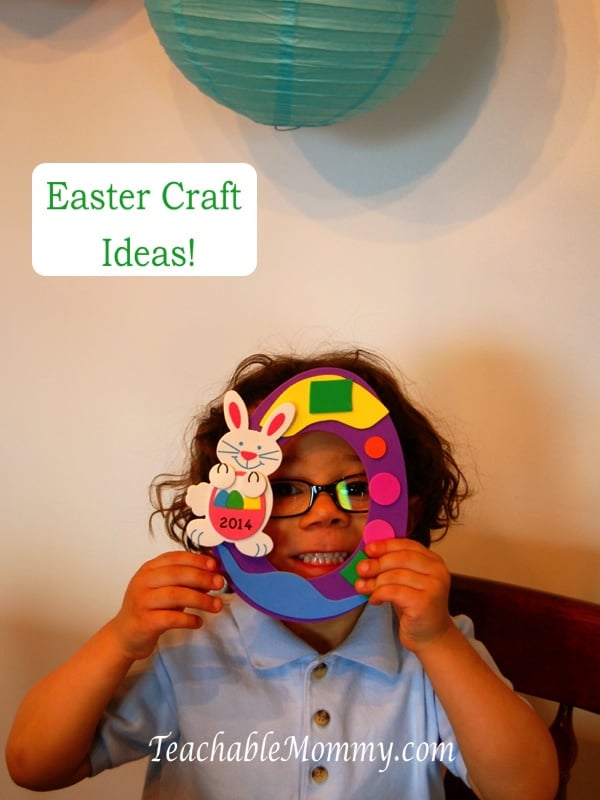 Naturally, baby brother had to do it too.
For us, Easter is not only about the fun but remembering the sacrifice and promises we have from Jesus. Oriental Trading has a great selection of religious themed crafts for Easter and other holidays. I chose the Color Your Own "Jesus Gives Us New Life" Flowerpots. We used regular markers, glitter glue, and the Easter Decorating Stamps to bring these flowerpots to life.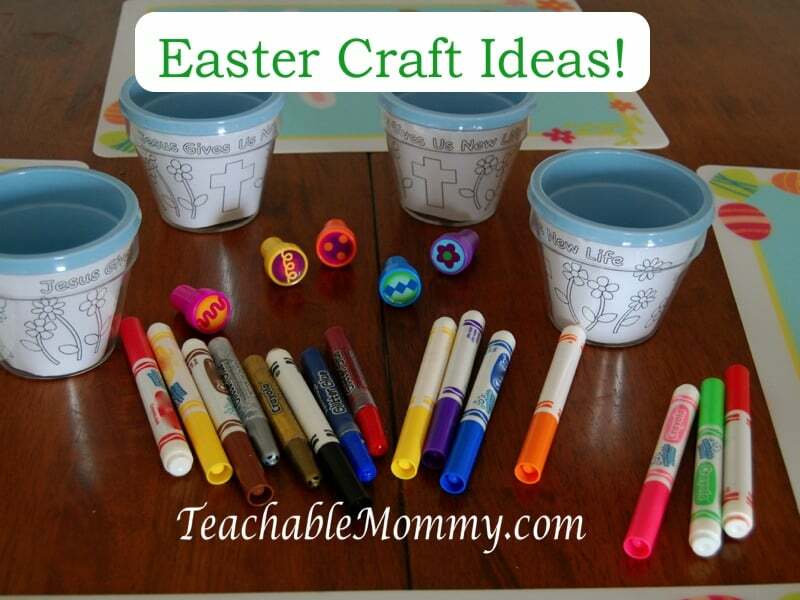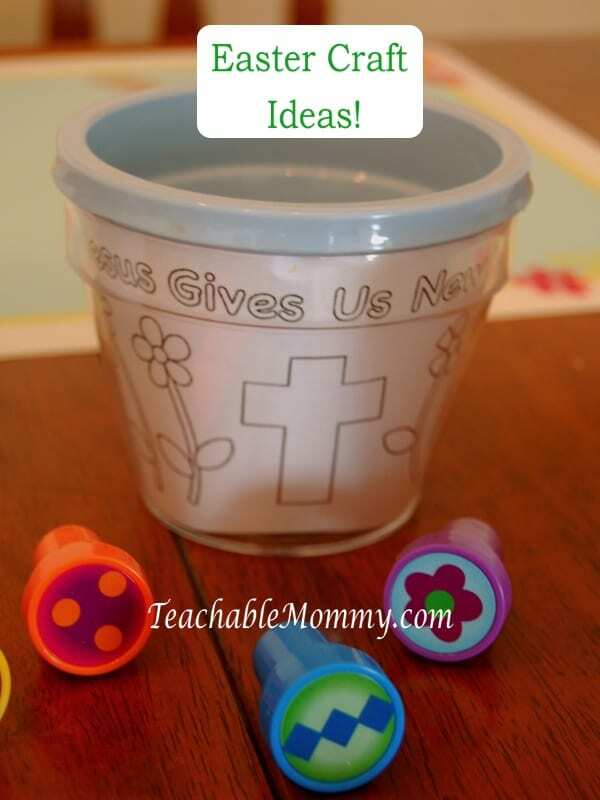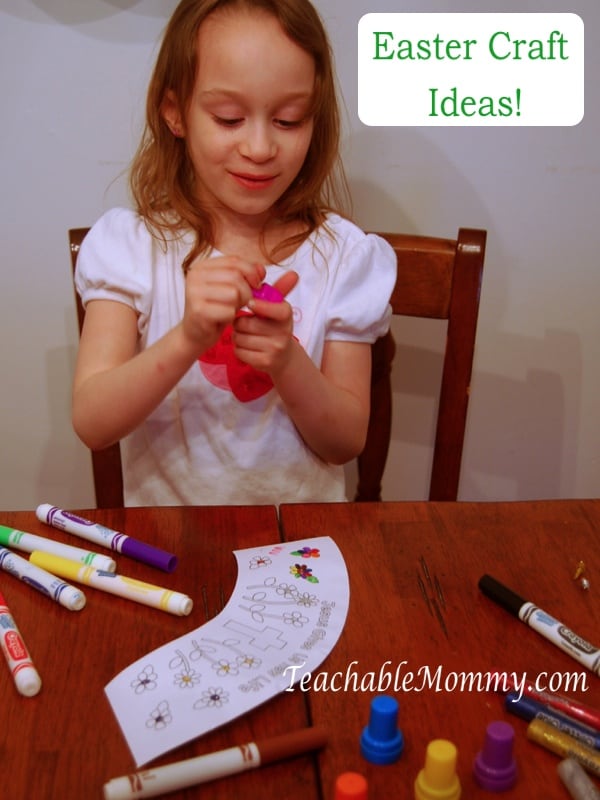 I got in on the action too, why should the kids get all the fun?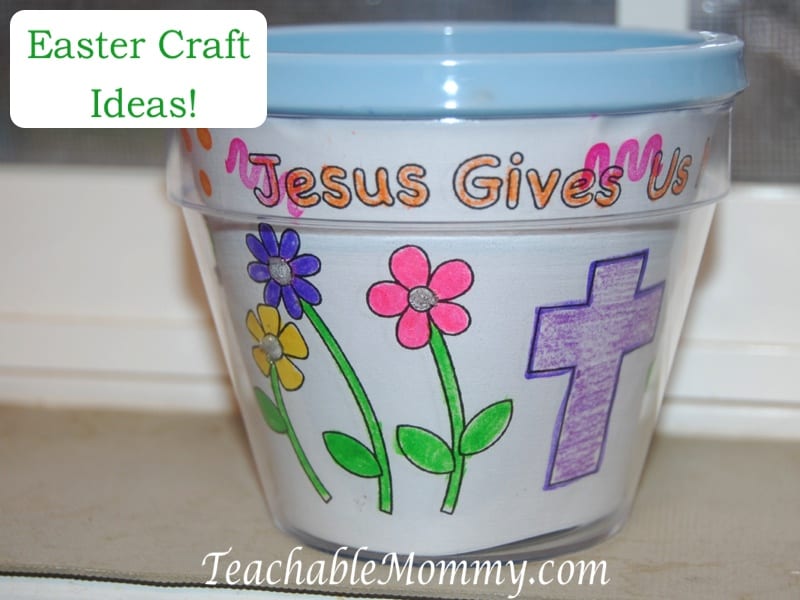 To learn how to make the pinwheels and see another fun Spring craft check out: Celebrate Spring with Oriental Trading!
What is your favorite Easter tradition?
*I am a blogger for Oriental Trading. I received free products for the purpose of this post. All opinions are my own.