It's almost time for back to school. I know I know, you don't want to talk about it or maybe if your kids are driving you crazy you do. Either way it's coming and we have to prepare.
For us, getting ready for school is pretty simple. At least the tangible part- getting supplies, making sure clothes fit, etc. The groaning about getting up early again never gets any easier to deal with- and I'm talking about myself. I hate getting up early!
As the kids get older the supplies they need become more expensive. I label everything, but that isn't always enough. Especially when it comes to things like electronics that are far too tempting to take. In a recent poll, half of North American parents admitted that their child has had an item stolen from them at school, with the most valuable being their cell phone. Not cool.
The good news is you can keep your and your kid's valuables safe with great products from the professionals at Master Lock.

Master Lock has what you need to keep your personal items safe this school year. If you have a locker the 1500eDBX dialSpeed Digital Combination Lock is for you. It features an electronic light-up keypad, ultrafast entry, and a unique online backup master code that users can retrieve from Master Lock Vault. Available in black and white, retails for $15.99, and it is stylish and cool.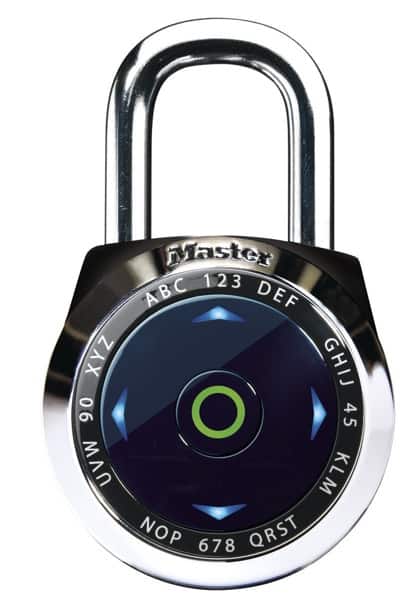 Or for on the go safety, try one of my favorites, the 5900D SafeSpace Portable Safe. It is ideal for holding cell phones, cameras, keys, important cards, etc. I also like the cable that can be attached to a fixed object to anchor the safe and keep your belongings safe no matter where you are. Available in white, grey, pink and retails for $19.99.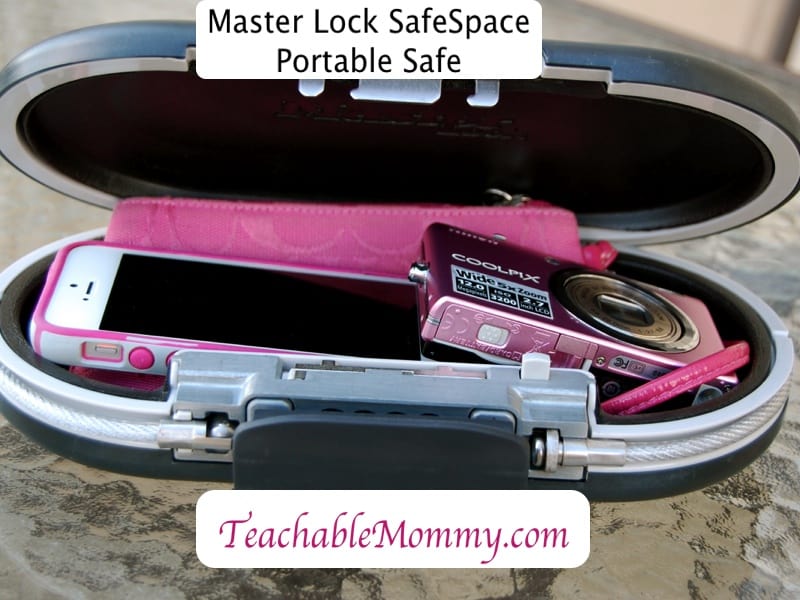 Master Lock is also taking you Back to School with an awesome game.
Now through September 7th, students and parents can play the Master Lock Photo Hunt Challenge. Each player gets to see the products Master Lock has to offer all while getting a chance to win amazing prizes including products from Master Lock!
The game consists of "Spot the Differences" before time runs out. Finding all the differences unlock more photos and each player has the potential to earn up to two sweepstakes entries for each play. Sharing on Twitter earns you an additional entry. There are more than 65 chances to win, including daily instant win prizes, weekly prizes and one grand prize: a Samsung Smart Media Center Package that includes a 60" HD 1080p Smart LED HDTV.
There is one more way to win some great Master Lock prizes.
Join the Master Lock Twitter Party on August 5th at 8pm EST with Resourceful Mommy #MasterBackToSchool and get your chance to win some awesome prizes!
What would you protect with Master Lock?
This post is sponsored by Global Influence. All opinions are my own.