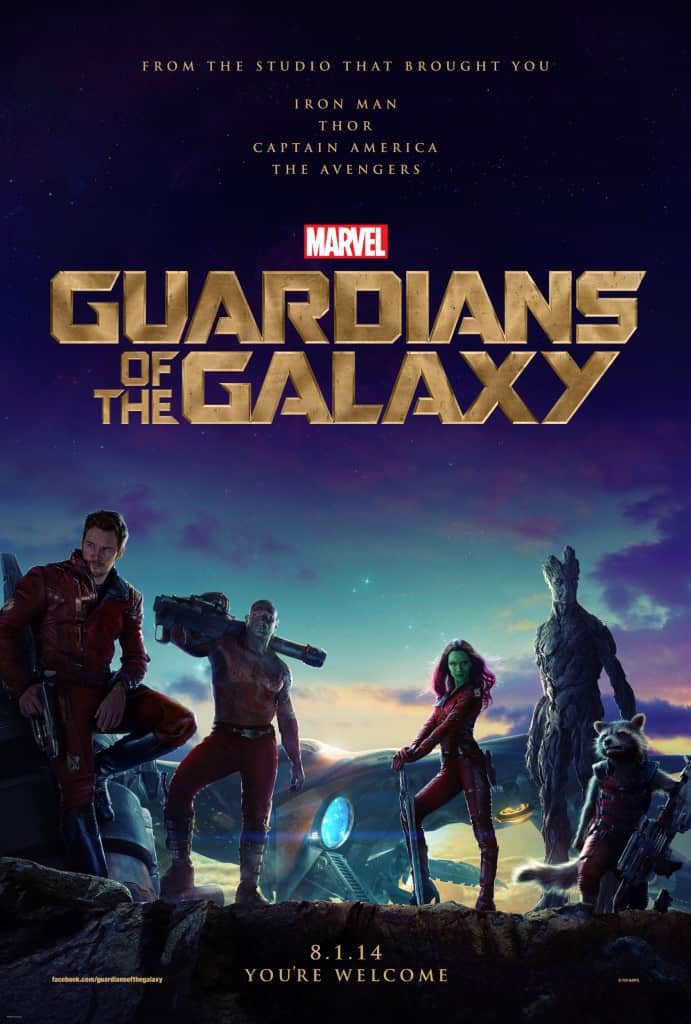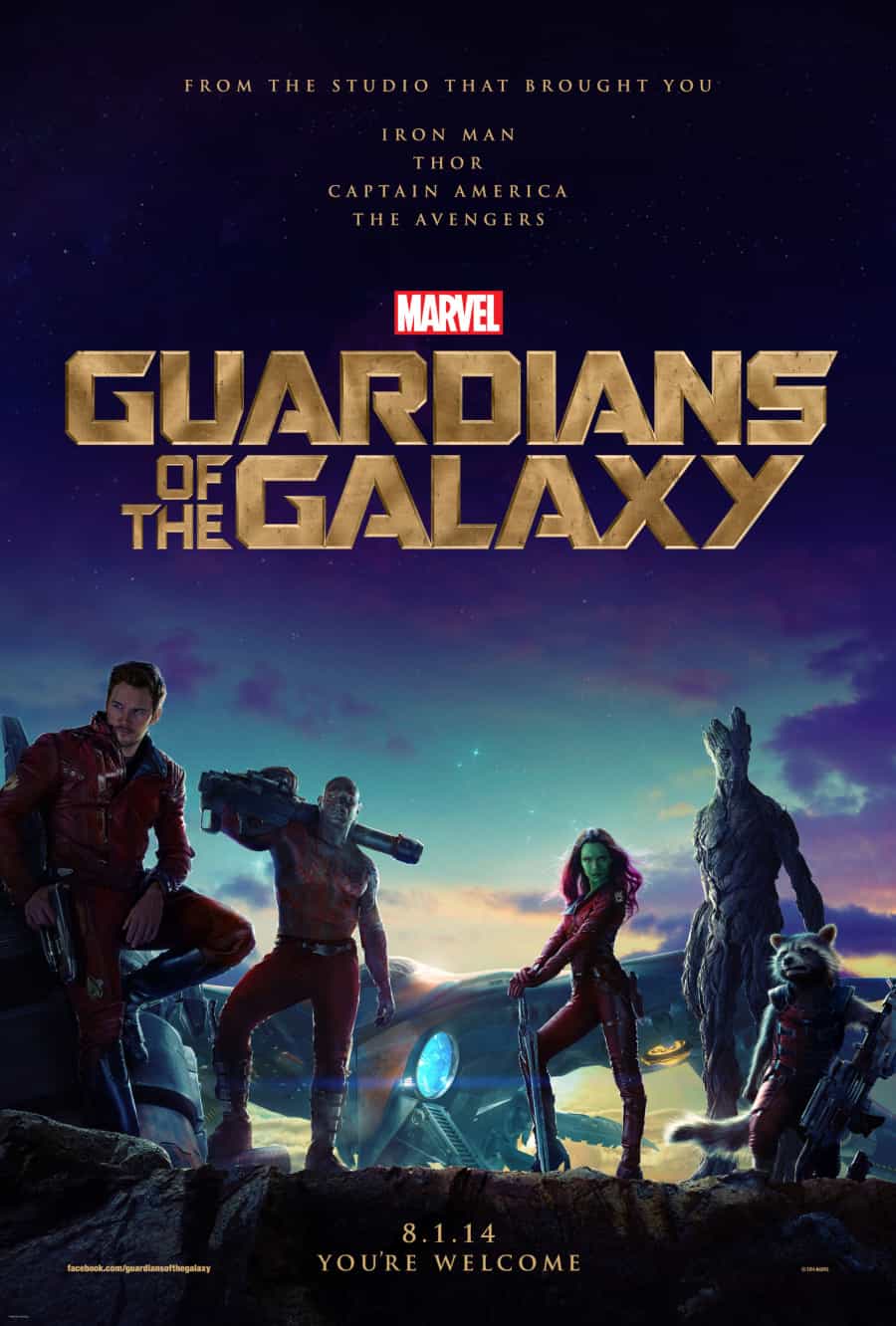 After seeing the special sneak peek I was counting the days to the premiere. If one scene could absorb the audience that much, the entire movie had to be amazing. I was not disappointed.
To start this review, I'm going with my initial reaction after the screening;
Oh my $@%*%* @Guardians was AWESOME!! Go see it this Friday- seriously you can thank me later #GuardiansOfTheGalaxy#StarLord

— Ashley (@IrishRed02) July 30, 2014
Guardians of the Galaxy delivers in every way possible. Storyline, climax, action, character depth, visuals, you name it this movie has it! From start to finish you are immersed in their world and you don't want to get off that ride. This movie is not like your other superhero movies. The characters themselves are completely different from your grade A good guys. These guys and girl are not good guys, at least not in the traditional sense. They are misfits, who do bad things but like all of us they have redemptive qualities hidden somewhere inside them. When devastation is imminent and hope is lost, the Guardians step up and do the right thing even at the expense of their own lives.
For anyone who thinks Rocket is a random character 1. you do not know your comics and 2. He isn't some cute and cuddly side kick. Rocket is a tough as nails, sarcastic, and at some points even lovable furry raccoon. He can't help what he was made to be but he can sure take out a room full of guards without blinking an eye.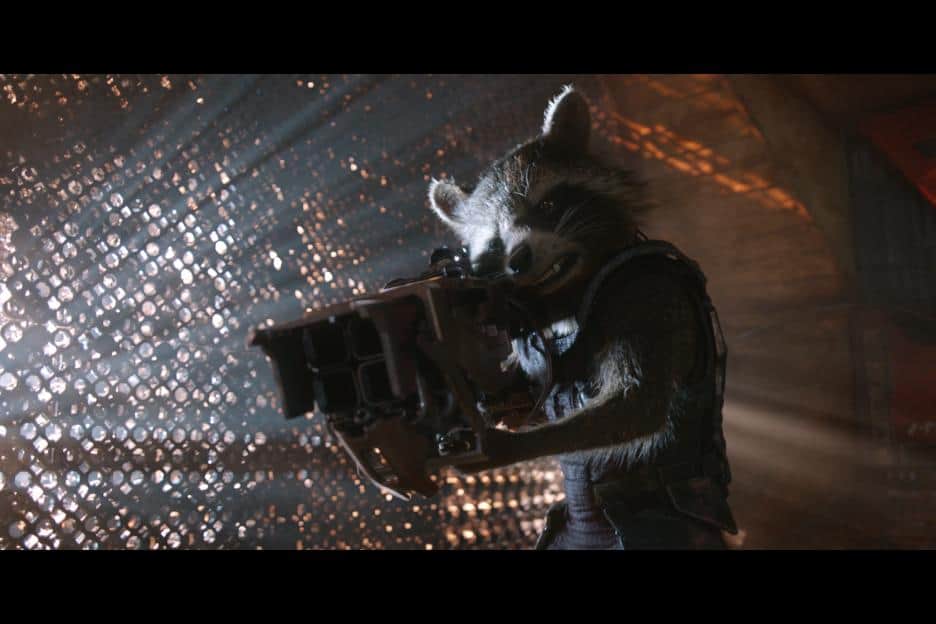 Peter Quill, aka StarLord, is the leader of the Guardians. He is a thief and this orb is his latest prize. It reminds me of Indiana Jones because I was thinking don't touch it! They never listen. So he grabs it, but he's not the only one who wants it. What is this thing and why is it so interesting? Oh just something that may or may not wipe out the entire galaxy.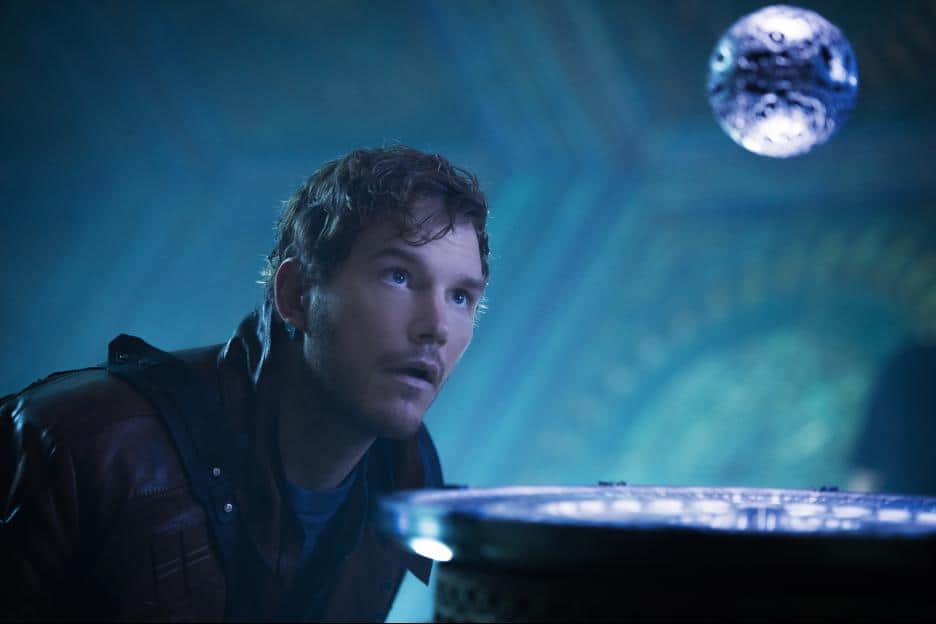 Groot, the tree guy, may only say I AM GROOT, but you get his point. Amidst the destruction and doom, he finds a way to make everything beautiful. He is also extremely loyal, selfless, and has a tendency to jump to the end of the plan.
Drax and Gamora round out the rag tag team. She is a trained assassin groomed by Thanos to be an elite killing machine. Drax is a maniac who takes everything literally. With a team like this what could go wrong?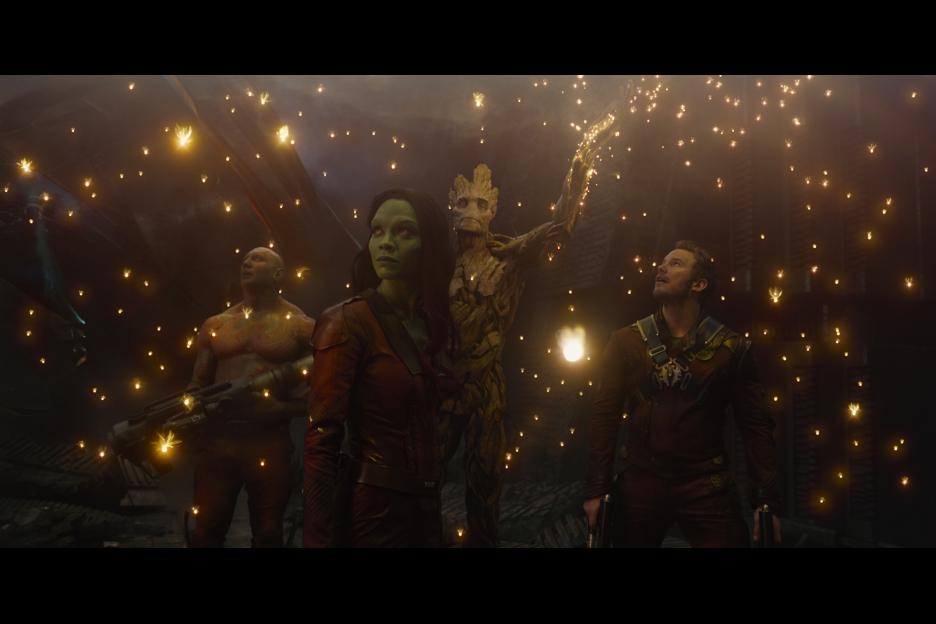 Ronin is as bad as a bad guy can be. He is a self proclaimed judge, jury, and executioner and if you're wondering, everyone is guilty. Ronin has a powerful ally you might recognize from Avengers and I don't mean Loki. Ronin has struck a deal with Thanos to take out Xandar once and for all. That is what our Guardians are up against- no problem right?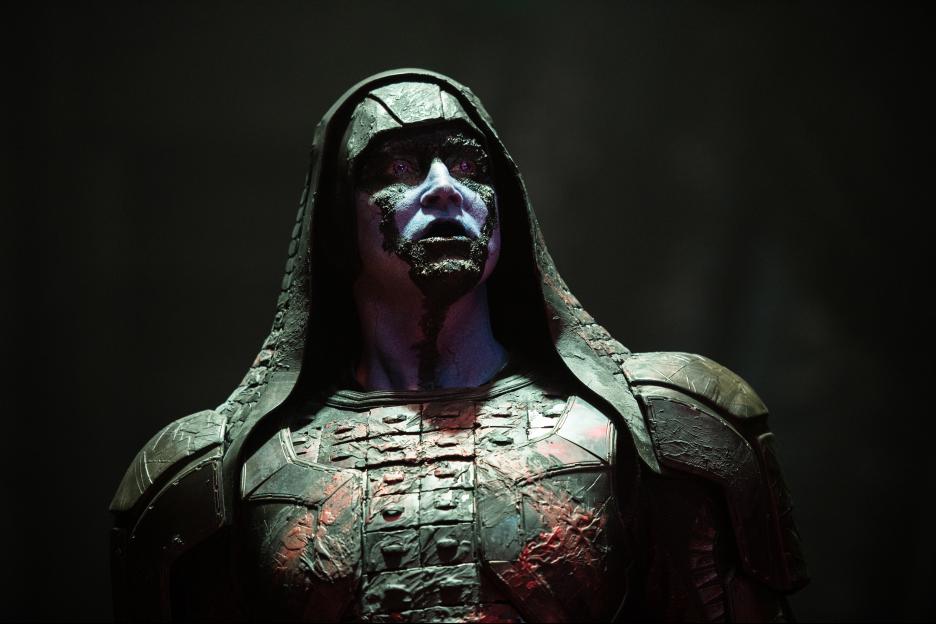 It wouldn't be Marvel without comedic relief. Sometimes you need a prosthetic leg for a plan and sometimes you don't.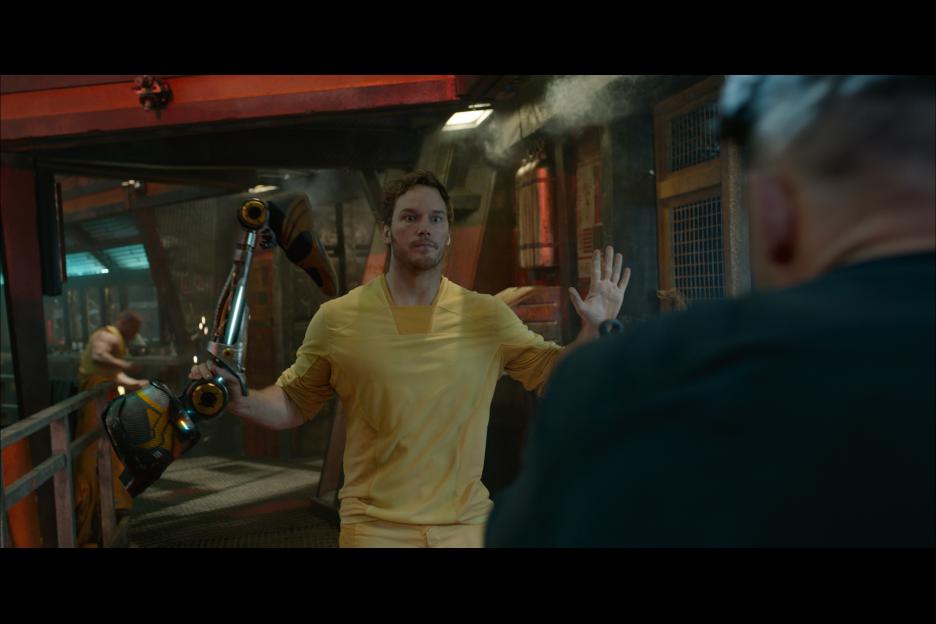 I was brought back to the days of my walkman with this. Making mix tapes was pretty much the coolest thing a kid could do. Not only does Peter's provide a great soundtrack to the movie, but in true fashion a touching backstory with all the feels. I teared up and if you have a heart you will too tough guy!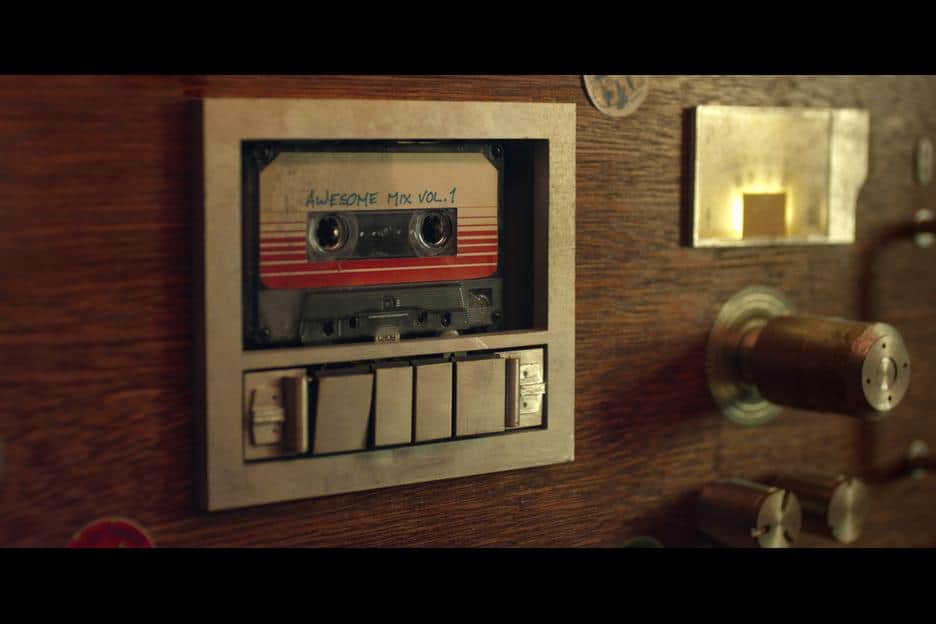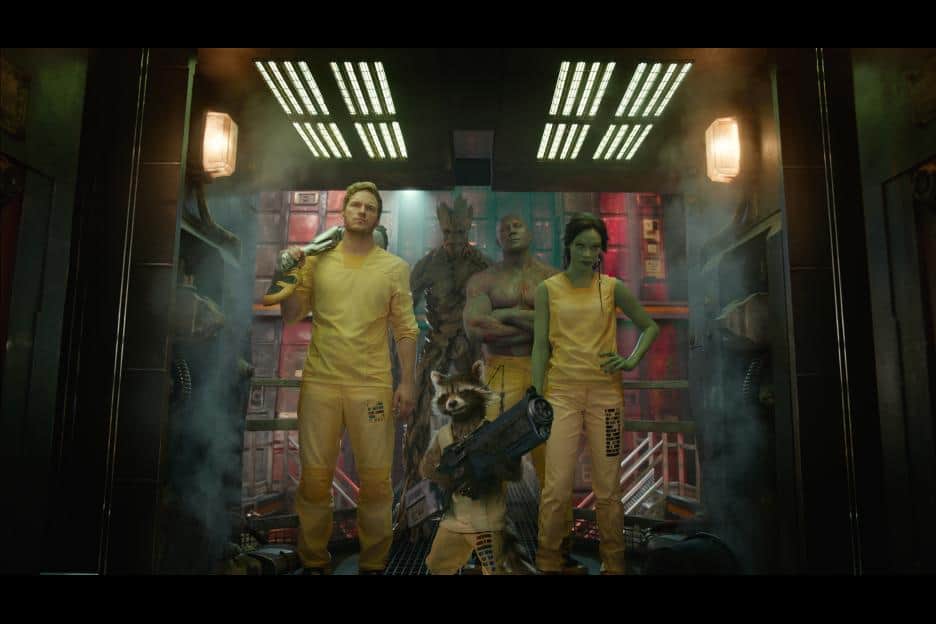 In the end, they managed to come out of the chaos and almost assured decimation as heroes, a lot like Kevin Bacon.
Spoilers….Spoilers….Spoilers
As we have all come to expect there are end credit scenes. Not one but two. The first is near the beginning of the credits and is funny. The post credit scene features a character that hasn't been seen in years. If you are watching carefully, and know your Marvel facts, you can catch a glimpse of him when the Guardians meet with the Collector. So keep your eyes open comic book nerds and then you can come talk to me about where we think Guardians will go from here!
Go see Guardians of the Galaxy in theaters now! You can thank me later.