Like the rest of the world, I was shocked and saddened by what happened to our beloved Robin Williams. A lot of my childhood laughs originated from one of his characters. My first memories of him was as Mork the quirky alien. Genie, Peter Pan, Mrs. Doubtfire, I could go on and on. As an adult The Birdcage is still one of my favorite comedies. Even though I never had the honor to meet him in person, I still feel the loss. I can't even believe it when I really sit down to think about it…
"I feel like I'm riding a psychotic horse towards a burning stable"
Robin's death has sparked an awareness for depression and those who are afflicted with mental illness. Depression is not just feeling sad sometimes, it's an unexplainable darkness, a void in your life that you can't just shake out of. I know, I suffered from severe depression when I was younger. Like others, I put on a happy face, a clown face the painted on illusion of happiness that hid the true demons underneath.
On the surface, no one would have guessed. Ashley is confident, out going, and full of life. That was what they all saw. Actually, I felt like I was in a soundproof box, screaming for someone to notice, someone to care, someone to help, but they kept walking by.
Some days I was angry at myself for not being normal, at the world for not caring, or people for ignoring what I thought was so obvious. Other days I was just sad, devastated, and begging for the pain to go away. I remember wishing it was a physical pain those are easier to treat after all- stick a bandage on it, take an advil, or do something else to take your mind off it. When the pain is in your mind, there is nothing you can take or wrap around it to make it better. I found medication to be useless, it only provided a means for sleep where I was haunted in my nightmares.
In the end, when I was at my lowest and felt the only choice left for me was to die I made once last call for help already deciding it wasn't going to work. That day I felt a love and an understanding that was foreign to me. I realized that I wasn't alone and someone was listening to me inside that box. Never, in my life will I forget that day. From that point on I began to get better, it was a slow process to heal but it happened.
That was a dark a period in my life, but I learned some things too- about compassion for others, love for myself, and the importance of a good support system.
Finally to the jerks who say it was his choice, let me stop you right there. Mental illness is just that- an illness, a disease. People like you are the ones who continue the stigma which forces sufferers to hide what is wrong with them and continue the lack of healthcare covered treatments. Unless you have been there or had a loved one who has, you have no ground to speak on this subject. So shut up. Thanks.
Rest in Peace Robin. You will always be counted among the greatest, brightest, and most loving star.
Genie, You're Free.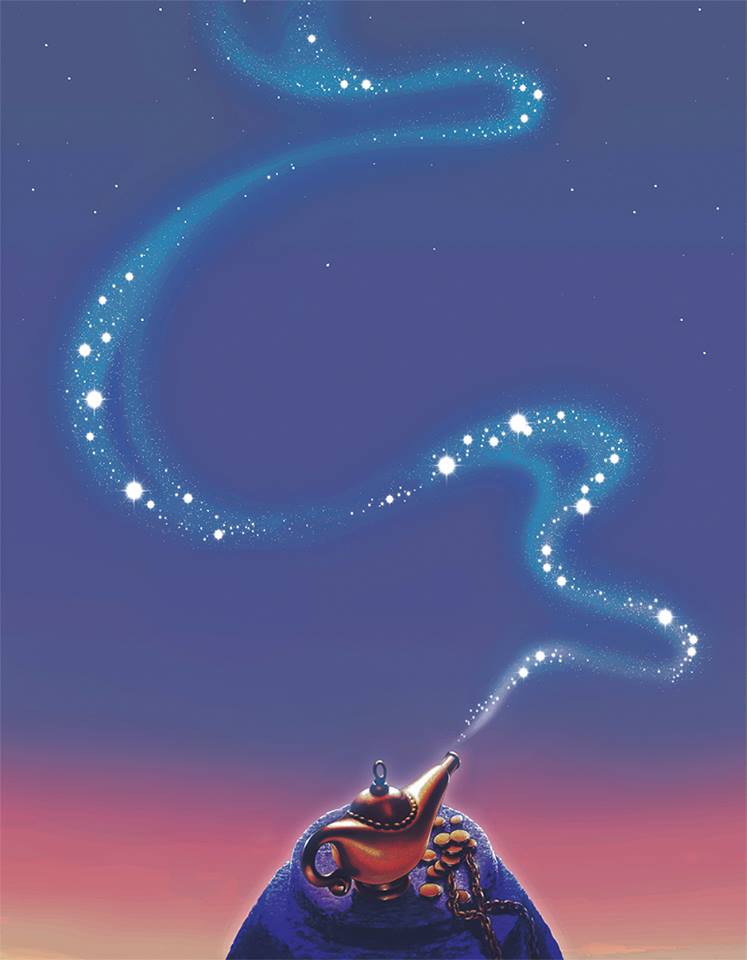 Photo credit: Disney Movie Rewards
Note: I actually argued with myself about sharing this, I didn't want it to seem like I was capitalizing on his death and trolling for visitors. Honestly if only a few people read this I'm fine with that. In fact my hope is whoever stumbles upon this post, gains some comfort or understanding about just what it feels like to be a sufferer.
If you or someone you know needs help, please reach out to the
National Suicide Prevention Hotline: 1-800-273-8255