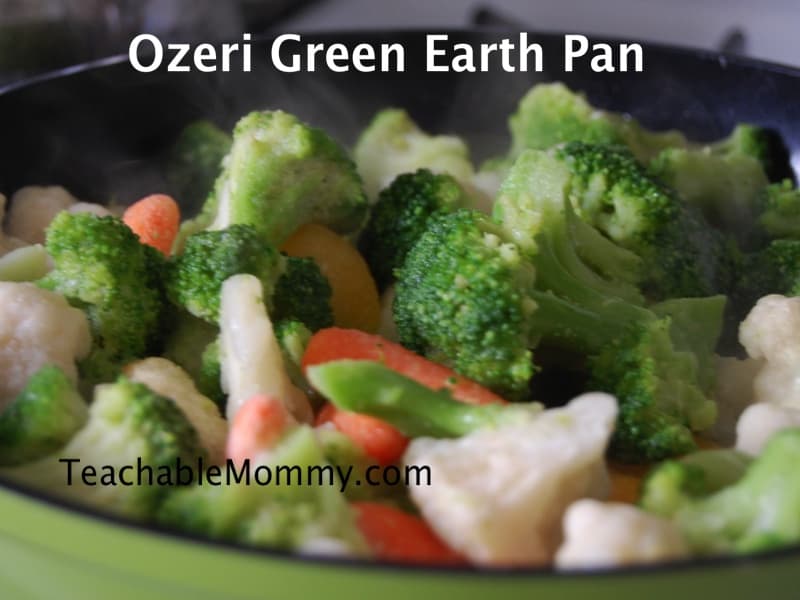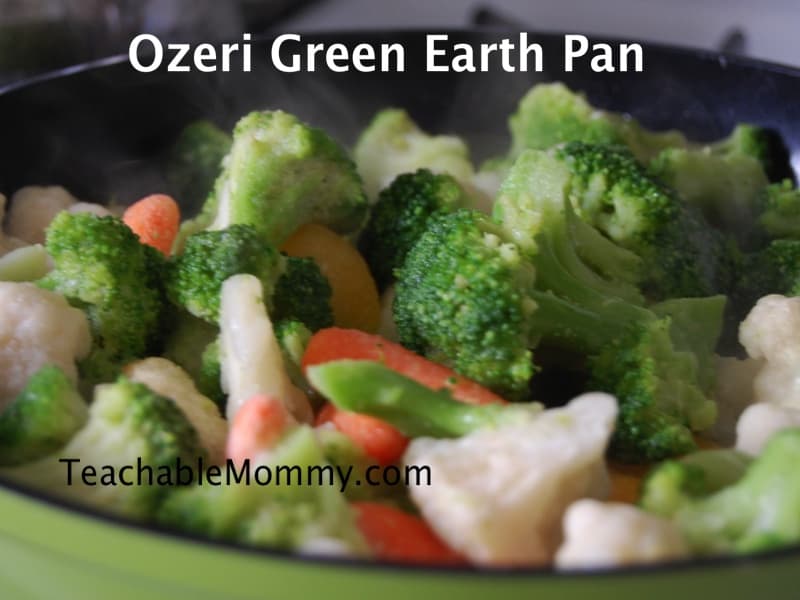 One of my favorite ways to fix veggies for dinner is to sauté frozen ones in a pan with a little olive oil and garlic powder. The kids love them and they taste delicious especially sprinkled with a little pecorino romano cheese. Yum I make veggies like this at least twice a week. Not only do I need a reliable pan, but a big one, with deep sides to keep the food in. I might be a little messy when I'm cooking…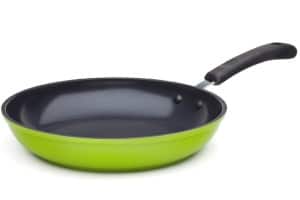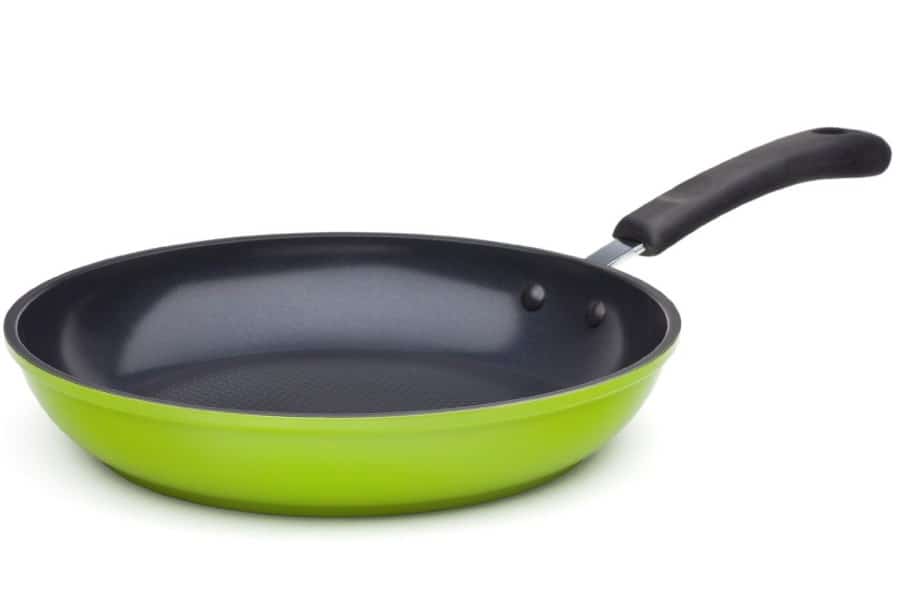 The Ozeri 10″ Green Earth Textured Frying Pan is my go to pan for all things I need to fix on the stove. I love this pan for many reasons. The pan is completely non-stick without all the toxic chemicals found in traditional non-stick pans. The sturdy handle and deep sides make sautéing a breeze!
My food cooks evenly and quickly. Less time in the kitchen means more time doing fun things like playing hide-and-go-seek with the kids! At first the textured bottom might seem strange, but it allows the food to float in the pan and requires less grease, making any meal a little healthier! Cleanup is easy and every Ozeri product is backed with a lifetime guarantee- what's not to love?
Another great recipe to try out on this pan is my Greek Yogurt Pancakes.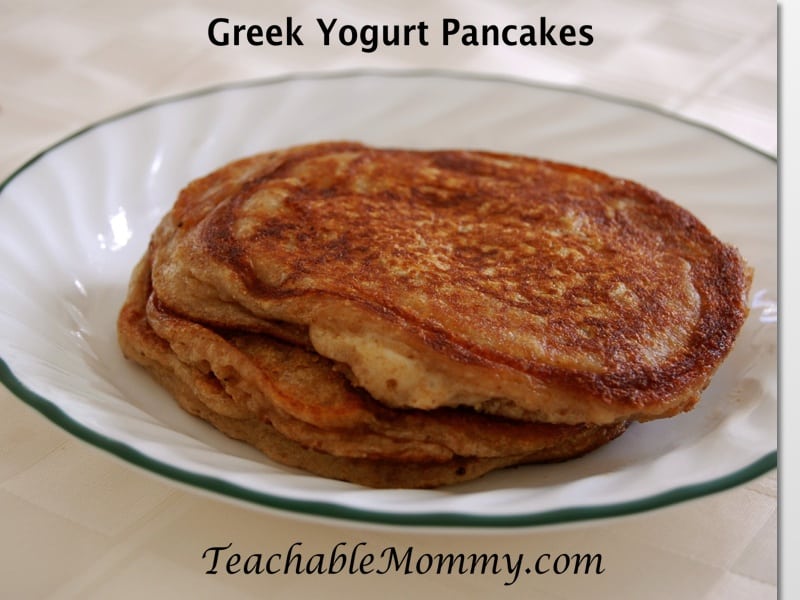 Ingredients
2- 6oz containers of Stonyfield Strawberry Greek yogurt
1 cup of whole wheat flour (or any flour of your choice*)
2 tsp baking soda
2 eggs
1/3 cup of Stonyfield organic milk (I used 2%)
Instructions
Mix all ingredients together in a large bowl.
Grease a pan or griddle with organic butter, olive oil, or grape seed oil
Once the pan is warm, drop a tablespoon or two into the pan, depending on how thick you prefer your pancakes.
Wait for the mixture to bubble at the top before flipping. Another minute or two and the pancake is ready.
Serve with Yogurt Pancake Topping
If you're looking for pans to go green with but still get the convenience- the Ozeri Green Earth Pans are for you!
Buy the 10″ Green Earth Frying Pan
on Amazon today!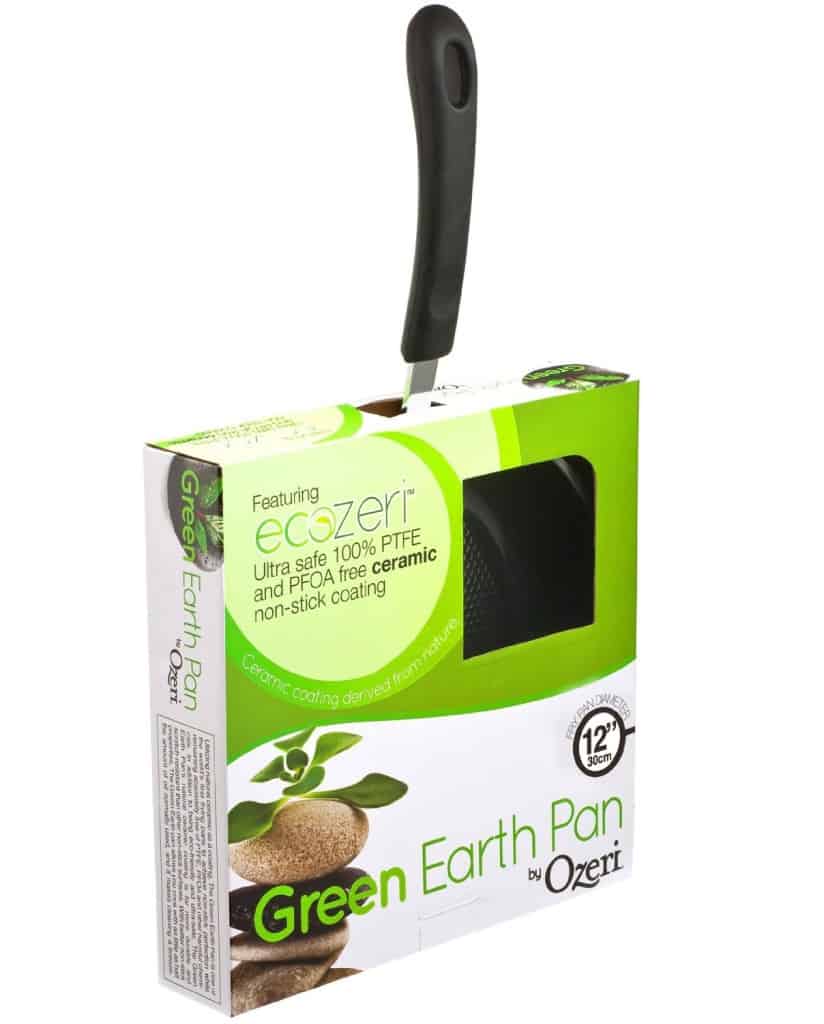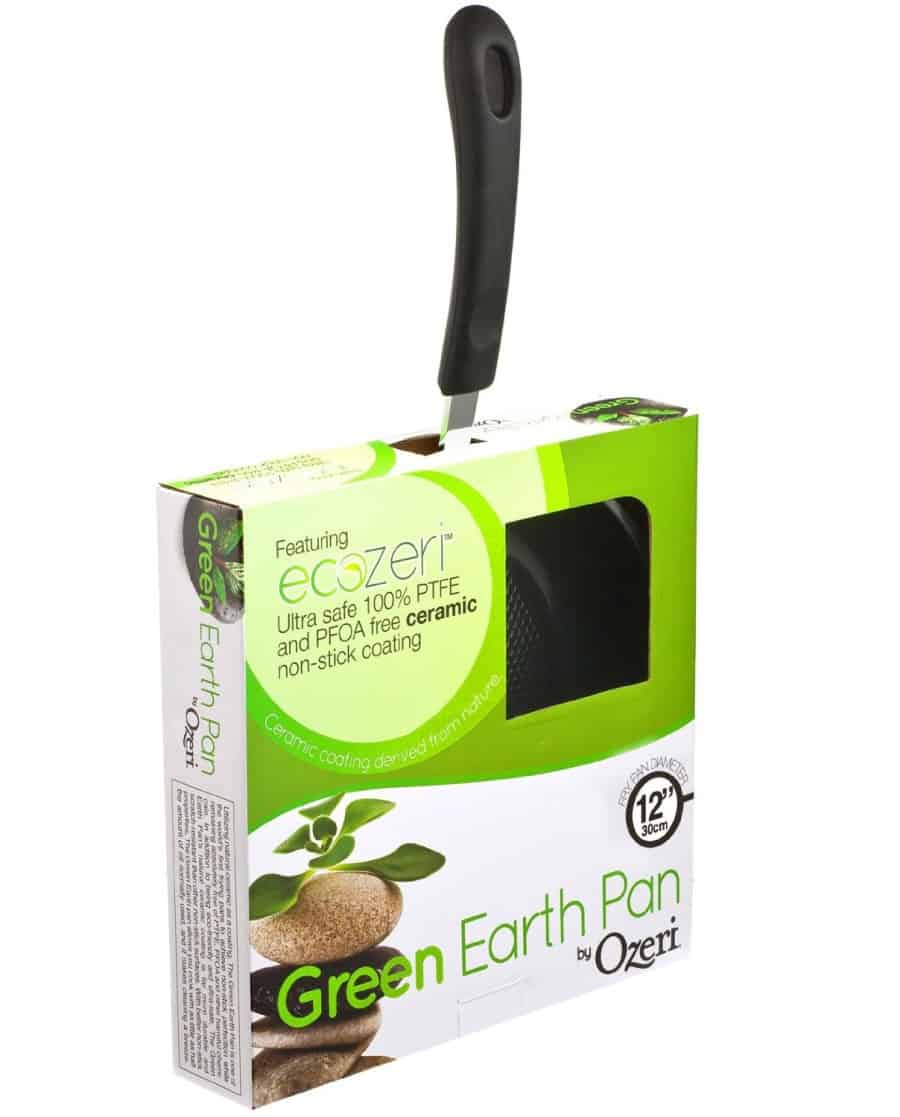 I received this pan free for the purpose of this review. The Amazon link is an affiliate link. All opinions are my own.