Bonga Foods are Superfood products packed with super nutrition! Their secret is the Baoba fruit which is packed with vitamin C, fiber, electrolytes and more. Currently they offer two types of products: the superfood chews and the superfood powder. Either way you choose, you are getting a great dose of super!
Not only are they packed with a superior nutritious punch but Bonga Foods are tasty too! I love that they aren't super sweet. The sugar is naturally occurring from the fruit itself so no sensory overload is happening here.
I used the drink mix in my morning smoothies. Or if I don't have time to make a smoothie, I will stir it into my yogurt. The mix itself has a light flavor to it, so you could even mix it in plain water for nutrition on the go. Any way I go, I will get the benefits of the Baoba fruit and the good stuff my body needs to stay healthy and happy.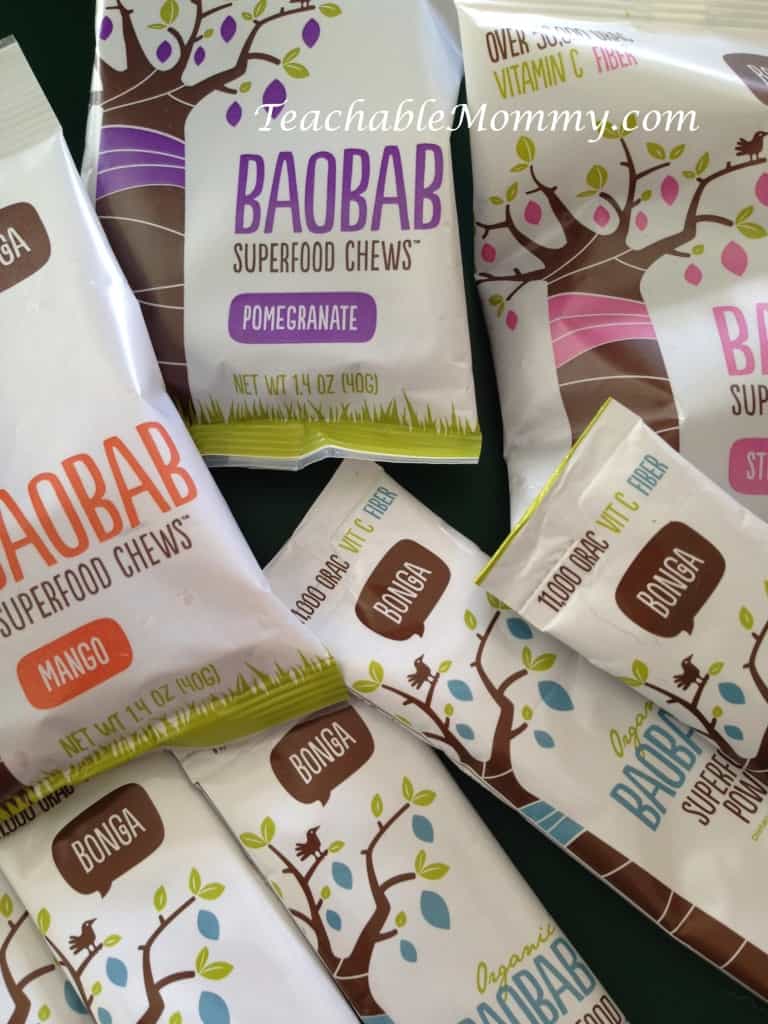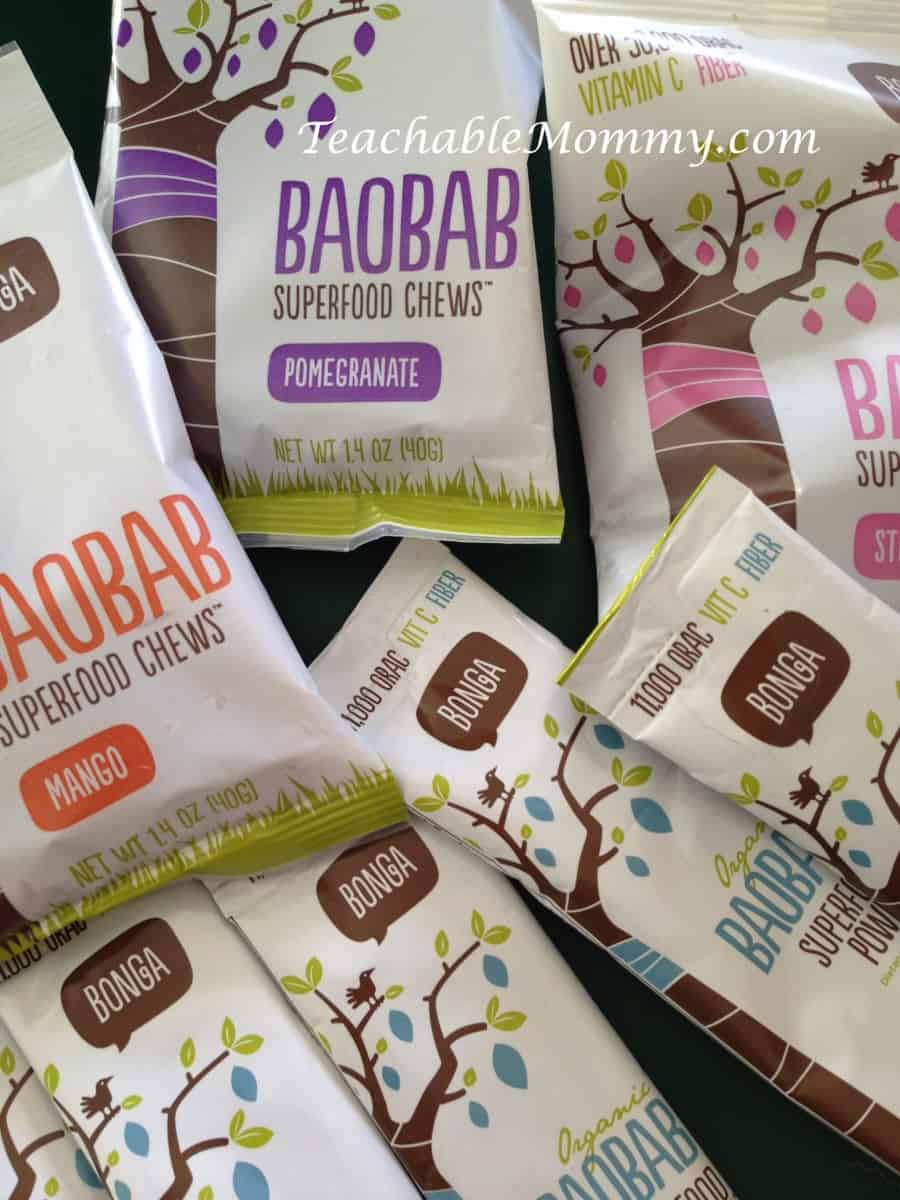 Bonga means gratitude. The Baoba fruit tree is called the "Tree of Life" or "Upside Down" tree. The trees don't begin to produce fruit until they're 200 years old!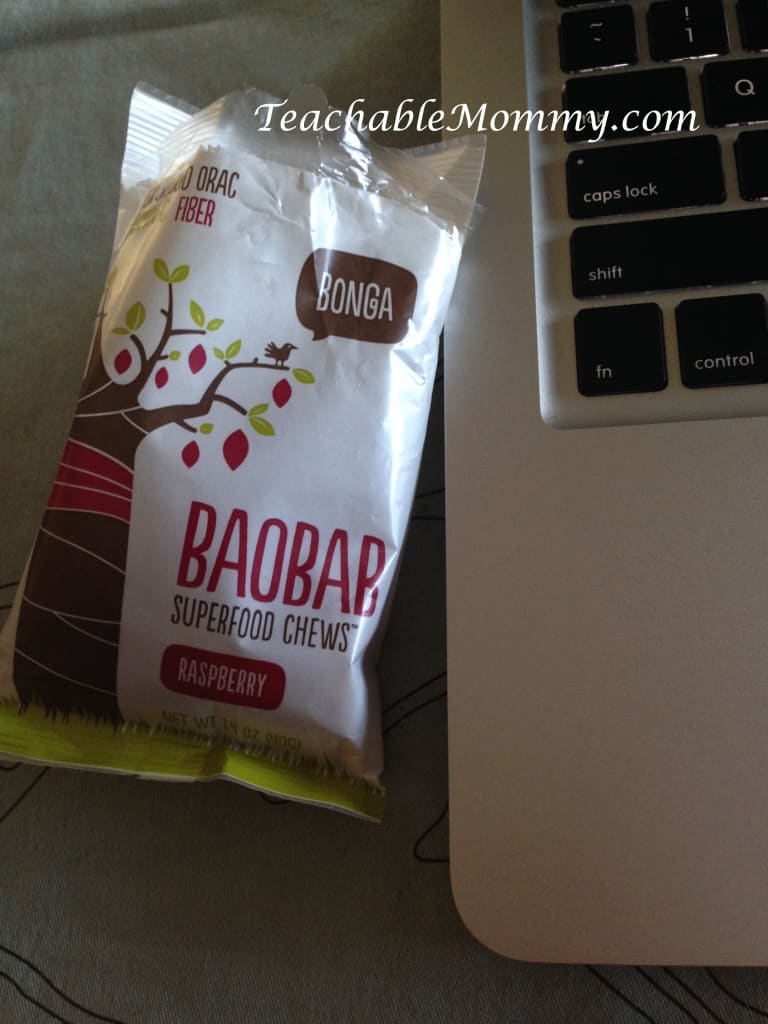 The superfood chews are my midmorning snack that helps me to power through whatever work is thrown at me. I also feel like I'm sneaking in a treat! Thrown in lunch boxes or sports bags, the Bonga chews are perfect snacks for the kids too.
Delicous fruit chews, and drink mix but what makes Bonga Foods different?
Bonga Foods are products made using Baoba, a wild harvested, raw, superfood bursting with antioxidants and naturally rich in fiber, vitamin C, minerals, alkaline, and electrolytes.
This amazing superfood dehydrates naturally inside the fruit of the baobab tree so the nutrients remain intact, and falls off the tree when mature allowing for sustainable harvesting of the fruit.
The unique combination of nutrients found synergistically in baobab is not compromised since the fruit does not need to be pasteurized, heat extracted, freeze dried or concentrated.
Bonga Foods works with the women in Southern Arfrica who harvest this fruit. Not only does it allow these women to make a living but it encourages protection of ancient trees.

Bonga

Foods

donates 10% of its profits to the

Bonga

Foundation, supporting the women who sustainably harvest the baobab fruit in sub-Saharan African and other women's health causes here in the US.
I love businesses with a purpose!
Learn more about Bonga Foods and place your order free shipping! at BongaFoods.com. Also connect with them on Facebook and Twitter.
I received free products for the purpose of this review. All opinions are my own.