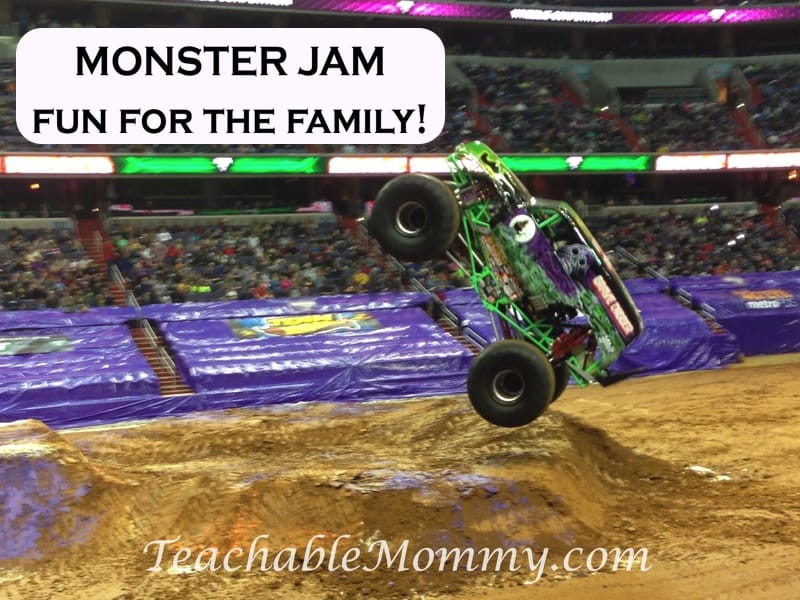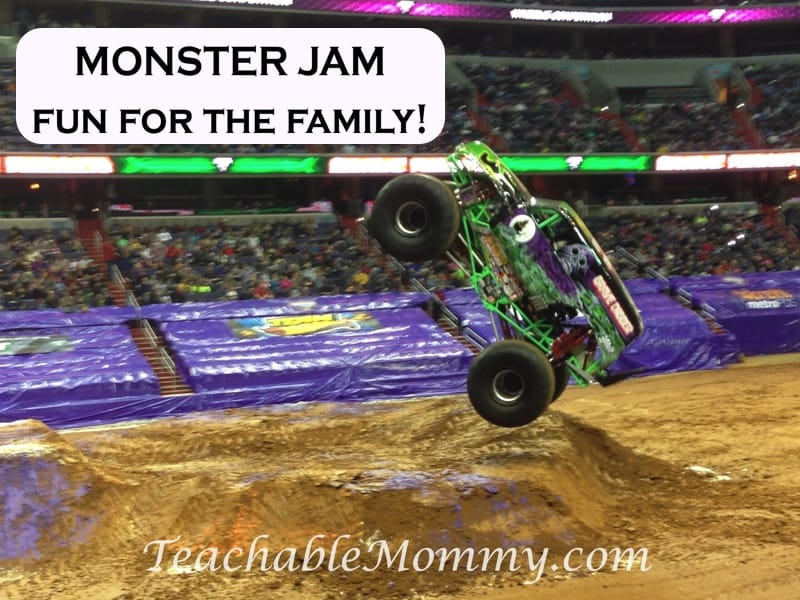 Monster Jam is big fun for the whole family! The new 2015 show is packed with bigger jumps and more surprised than ever before!
The kids have seen Monster Trucks before but never like this. From start to finish their eyes were glued but not so much their bottoms. My son kept jumping up to cheer, adding his own Oooooos and roars to the show! I really enjoyed seeing the new trucks and of course an old favorite Grave Digger.
New for 2015, the Monster Jam show includes a new track and some special events. We watched as the Monsters competed in a Wheelie, Obstacle Course, Doughnut, and Freestyle Competitions. There was also Quad Wars, team Washington vs team Philadelphia, and a few other special events I will let you be surprised about!
Monster Jam is not just for boys, the Princess had fun too. She was scoring each truck using her own criteria. If it was up to her the Crustacean would have won the whole thing. For my husband and I it was fun to relive childhood memories of listening to the roar of Monster Trucks with the kids.
Remember to bring protection for little one's ears as well as your own if you have sensitive ears like mine. Don't worry if you forget, you can buy really cool monster tire looking headphones at the show.
The calm before the Monster storm!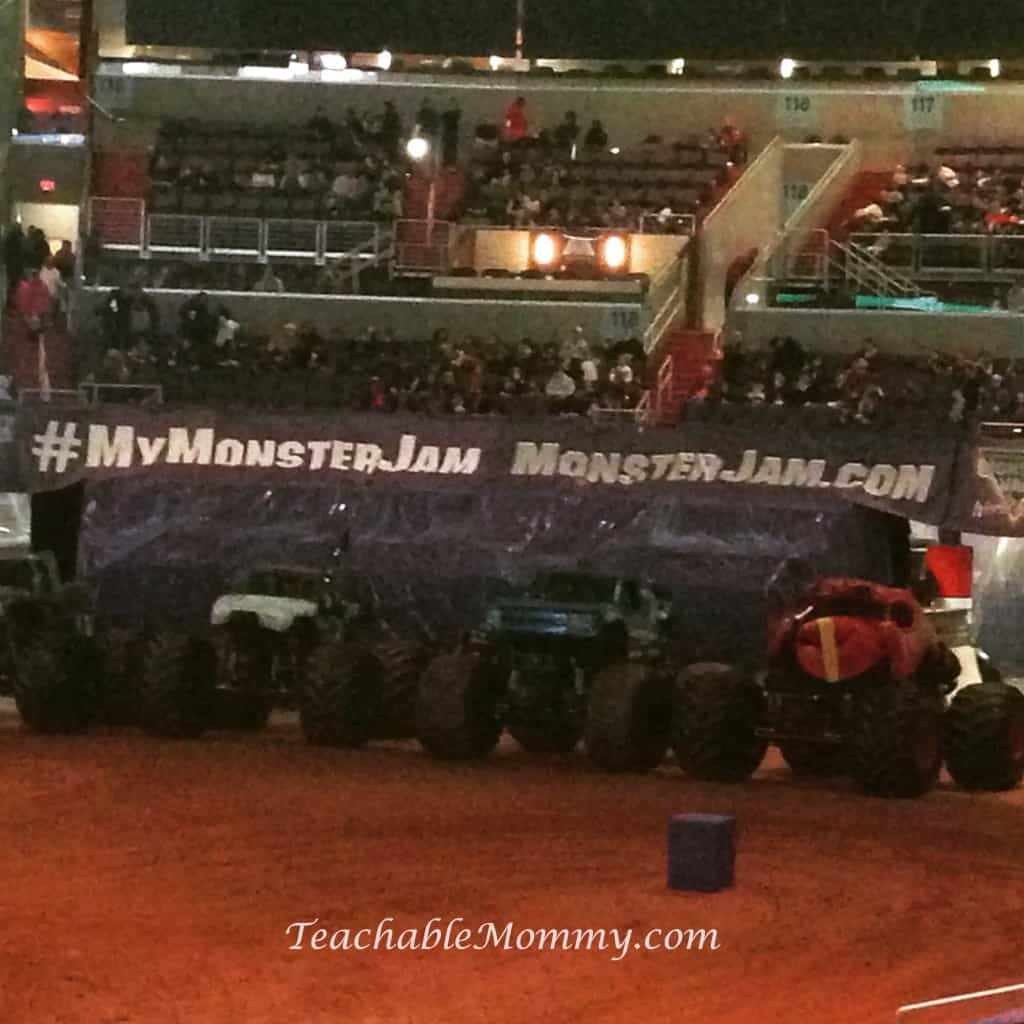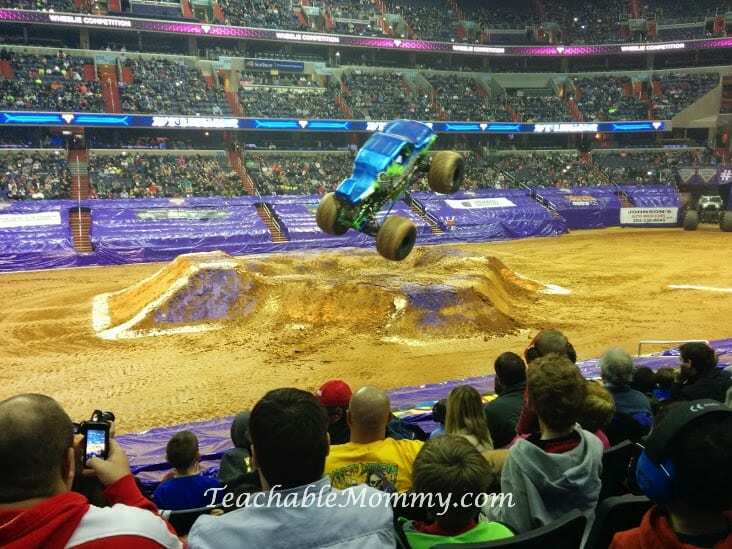 The Princess really liked the Crustacean Truck. It is the most unique Monster Truck design I have ever seen.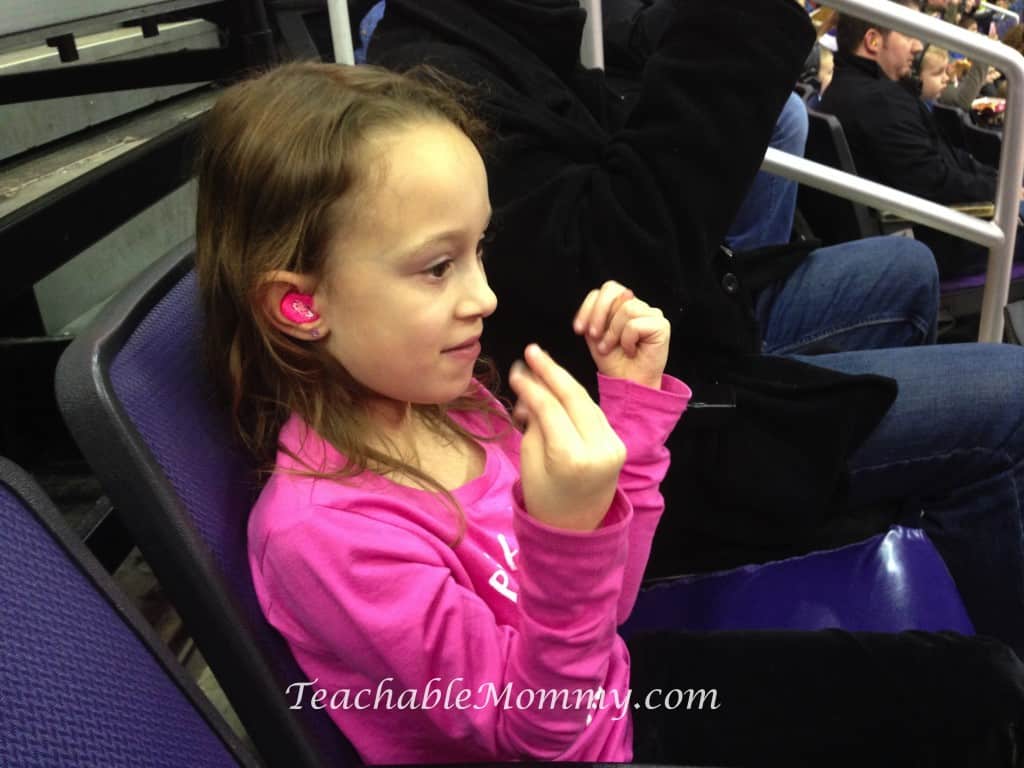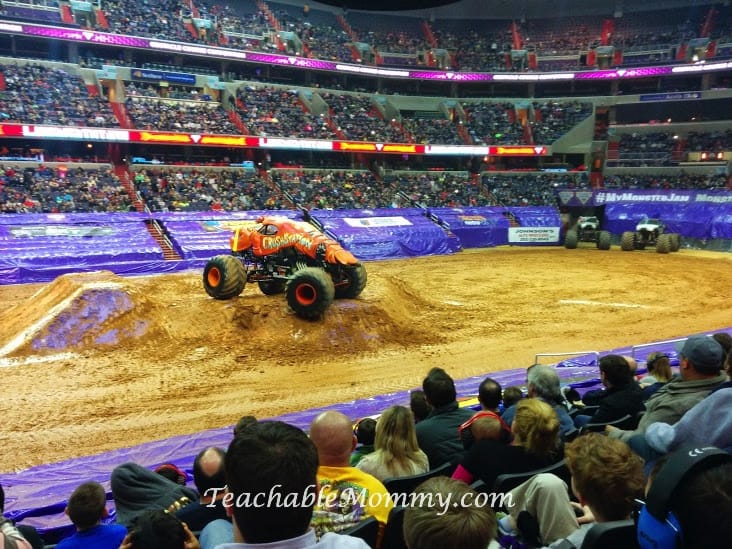 Intently watching the start of Quad Wars. She really liked that there was a girl racer. Even if the girl wasn't on team Washington she still kicked some!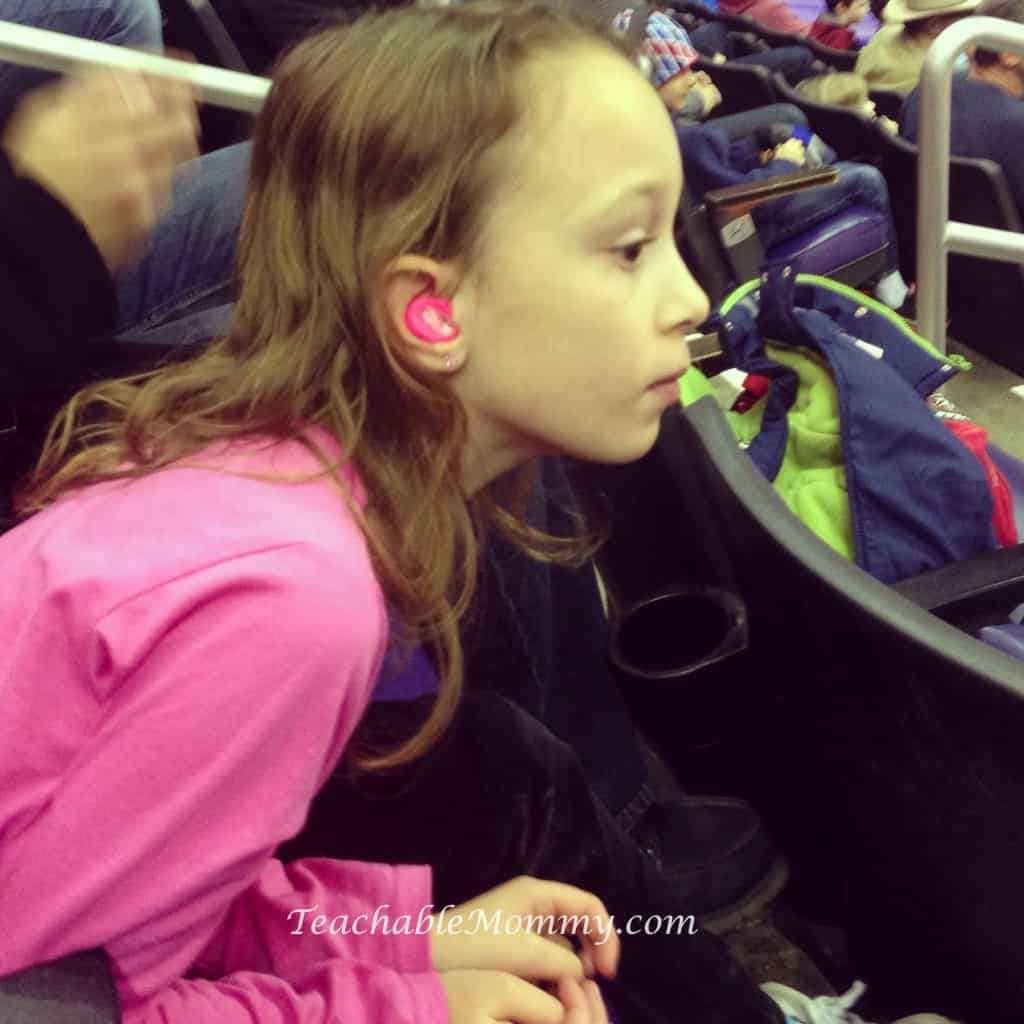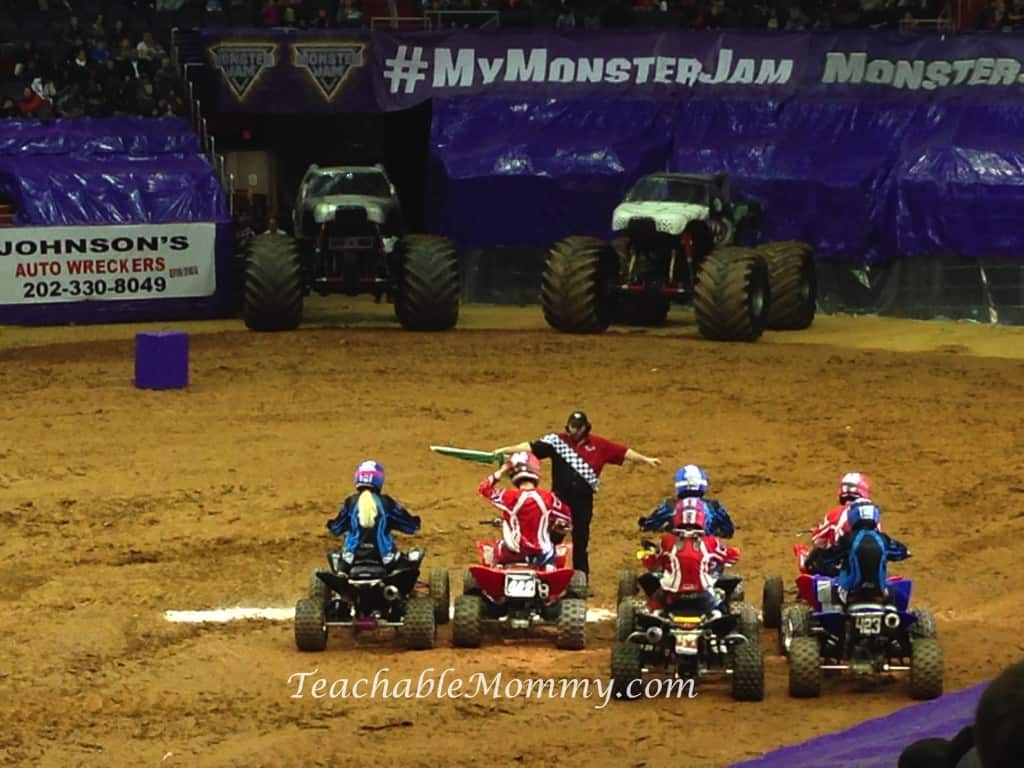 The Pirate made his own roars and sound effects. I call this pic Woooooooooooo!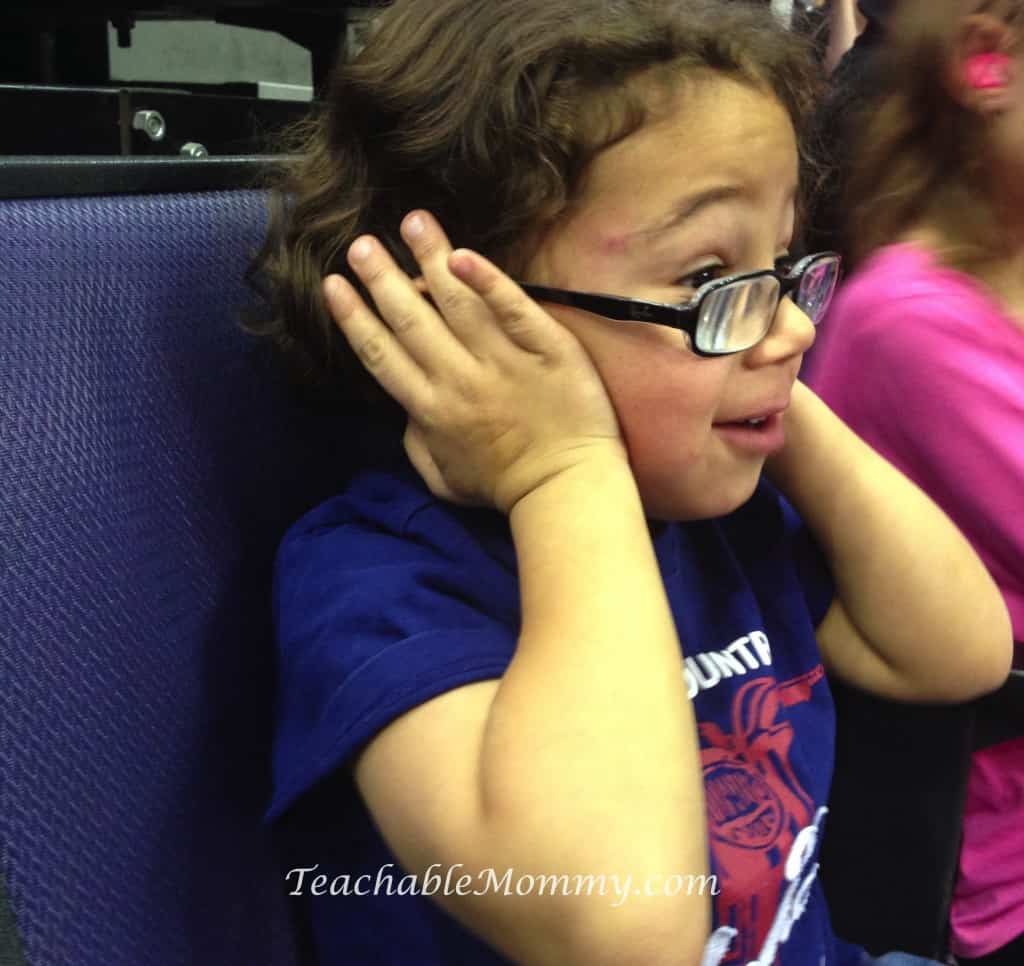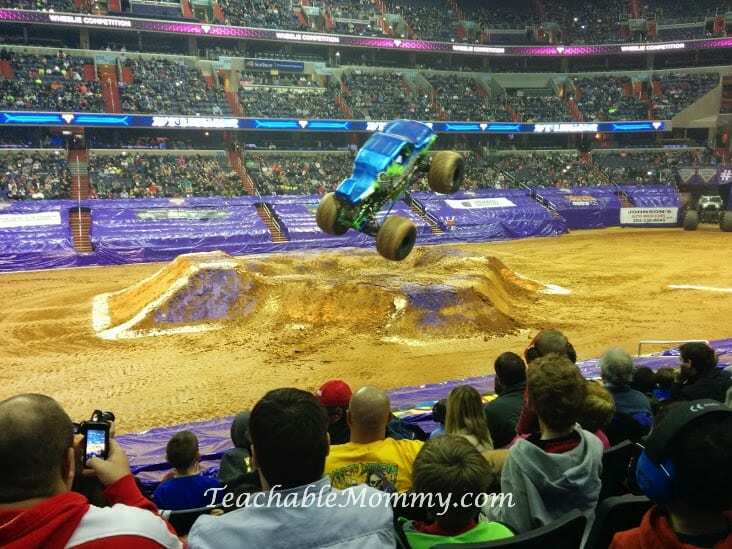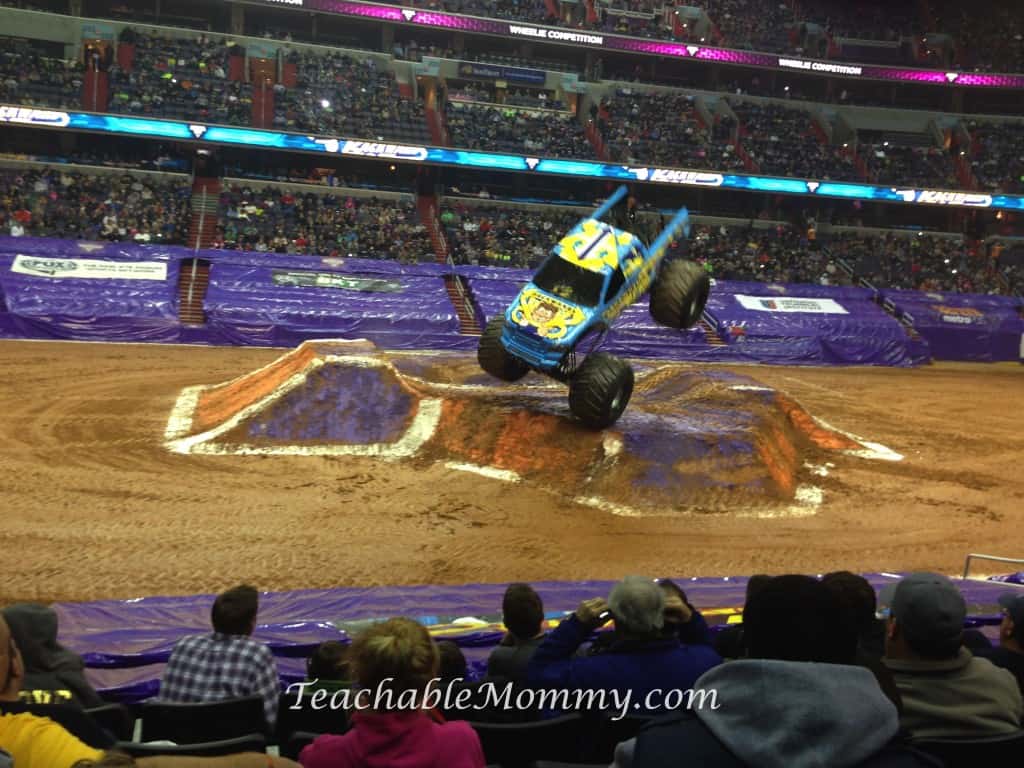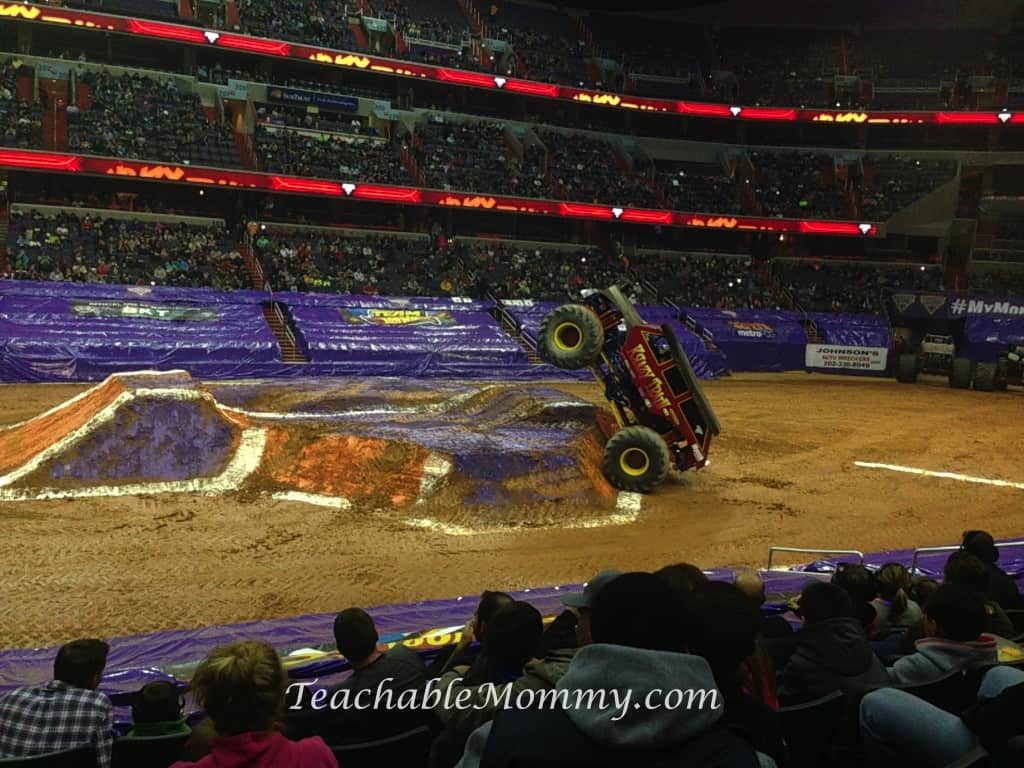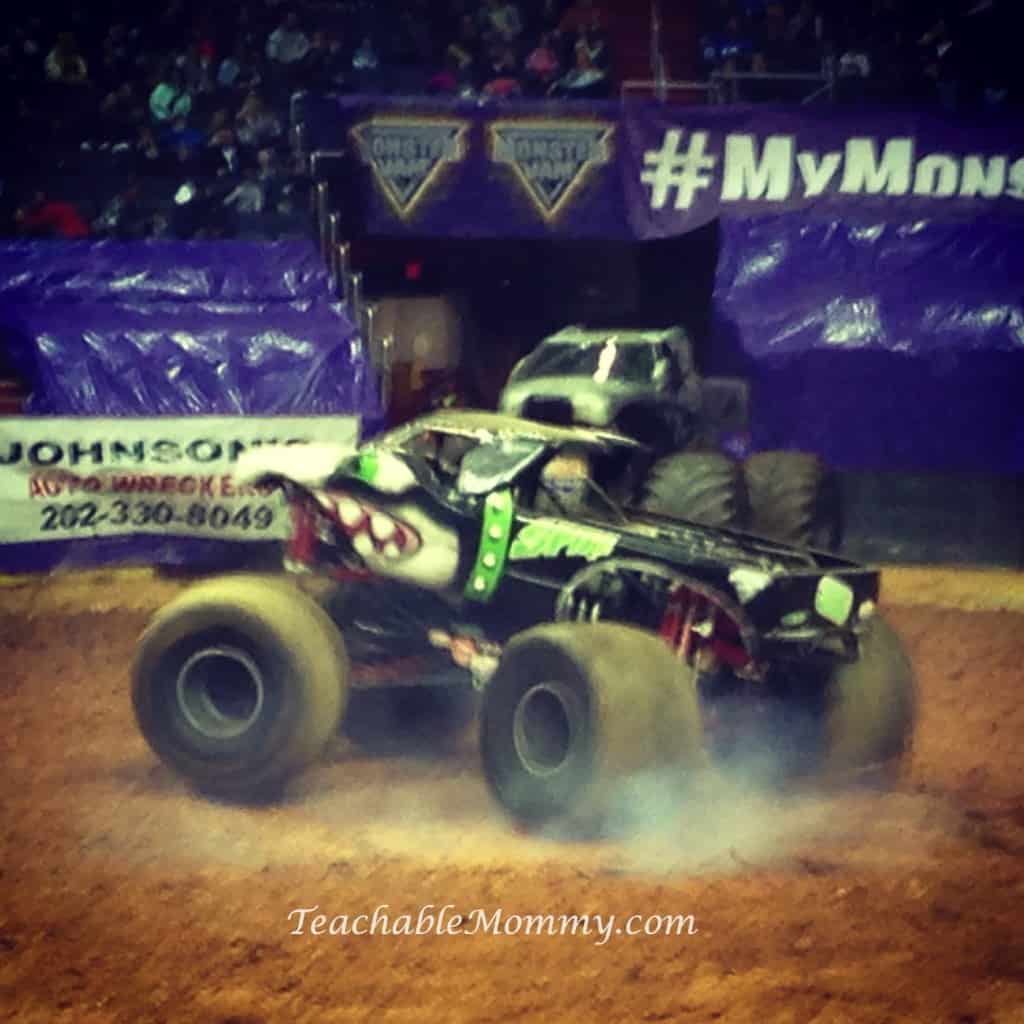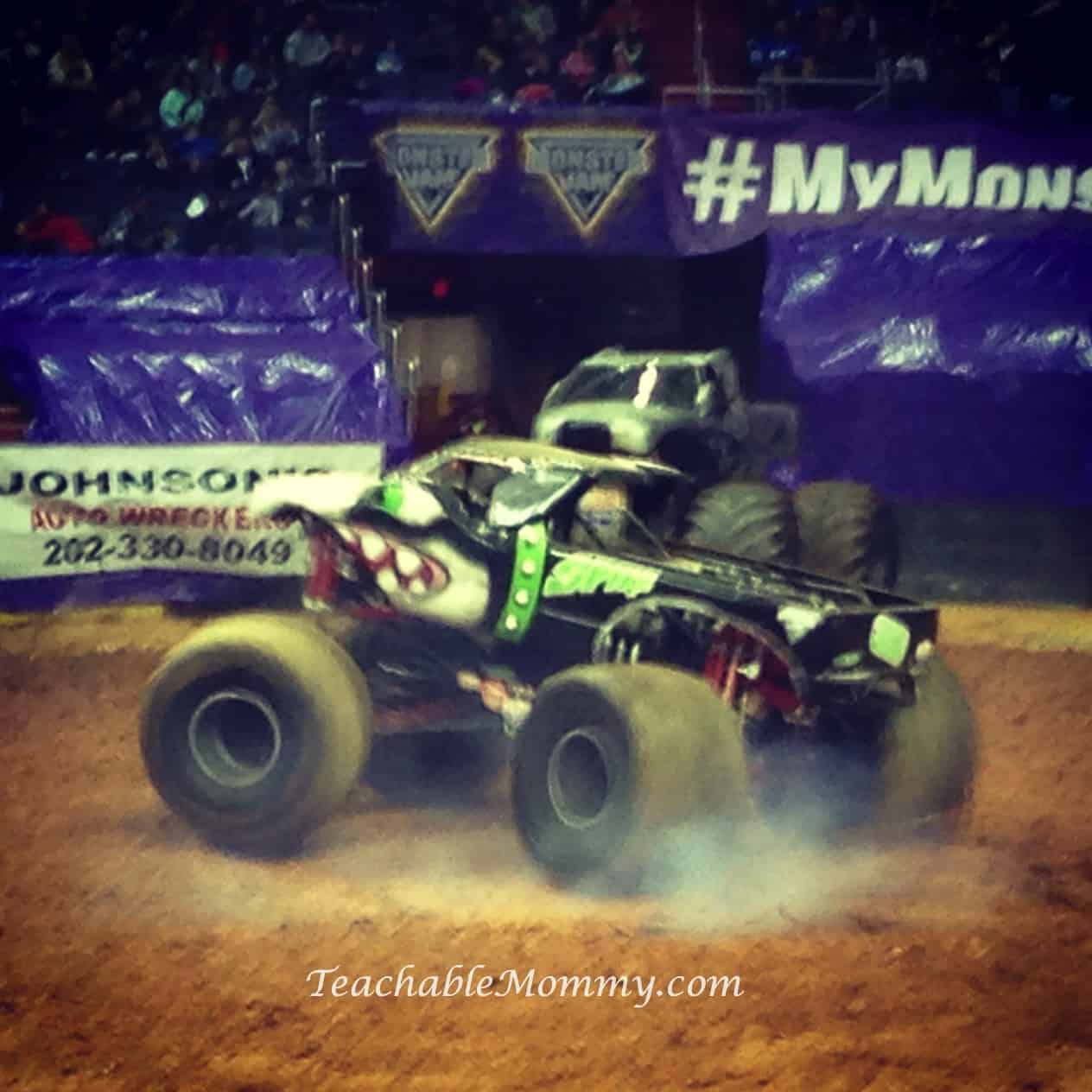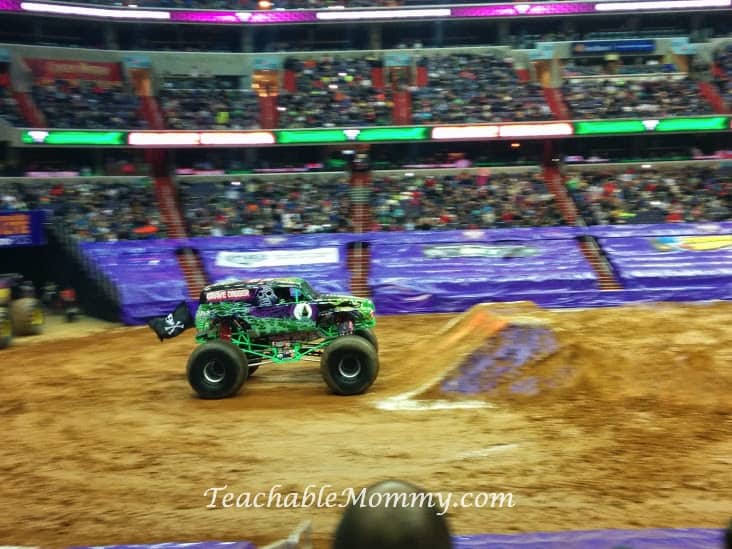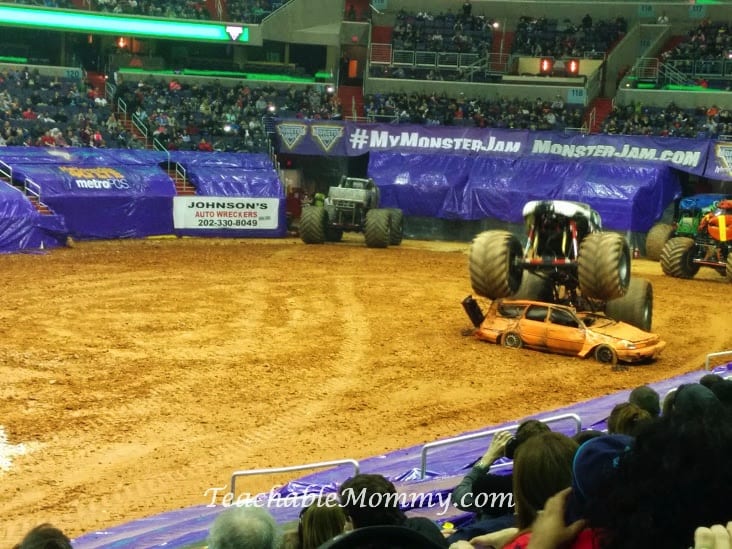 Check Monster Jam to find out when the show is roaring into your neighborhood!
I am a Feld Family Ambassador, and in exchange for this post and all time and efforts put into sharing my opinions and anything Feld Entertainment is offering, I was provided with complimentary tickets to this Feld show.