Now that we are closing in our Disney trip, I have been making my packing lists. They make me feel better and more organized when traveling. And I'm sharing my must have Disney essentials with you.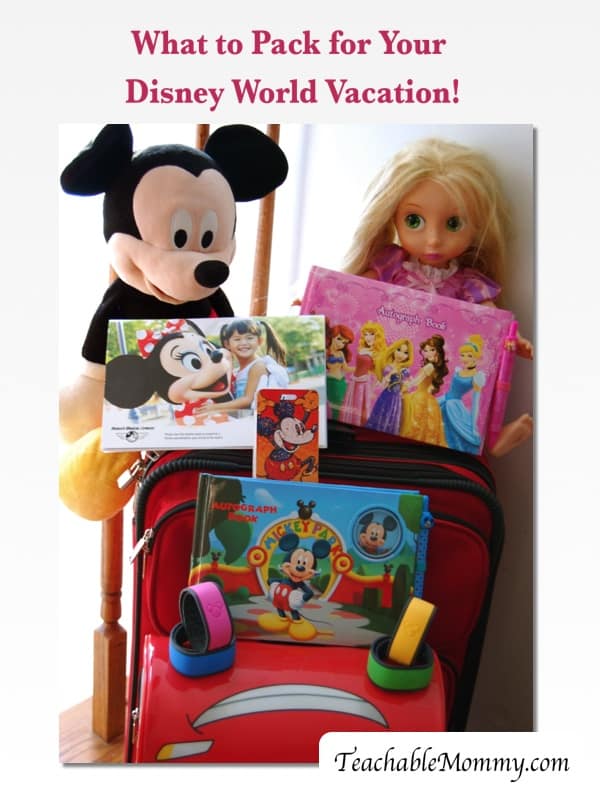 What to Pack for Your Disney World Vacation
Your trip is booked and you are in your final days before you leave. Everyone is getting anxious and excited to get going. Your kids are asking a million and one questions, while your husband is trying to figure out what shirt matches which pants. You need to make sure everyone has everything they need before you leave.
Allow me to help.
If you are staying at a Disney resort they offer complimentary pickup from the airport as well as a baggage service. When you book your vacation through Disney, they will send you cute luggage tags and yellow Magical Express tags that will clue the airport staff to set them aside in a special Disney only area. Then a cast member will grab your bags and have them waiting in your room within 3 hours. All you have to do is catch the Magical Express bus and head to your resort.
Once you make it to your resort and check-in you have some options. Hangout poolside, take a nap in your room if it's ready, or jump on Disney transportation and go to the parks. Whatever you choose to do, these are my gotta haves for your trip.
Official Itinerary
Swim Suits if you decide to spend time at your resort first.
Sunscreen
Sunglasses
Magic Bands or Magic Cards (aka your room keys and park passes)
Autograph Books. Once inside the parks, you never know which characters you may come across. Autograph books can be purchased in all the gift shops around the property, or you can buy them ahead of time online or in store at The Disney Store.
Camera
Poncho. It does rain randomly in Florida so a poncho is a good idea unless you're like me and don't care about getting wet.
Lightweight Outerwear (sweater, hoodie, sweatshirt) depending on time of year. Since we are traveling in October, it will be warm enough during the day but can get chilly at night.
Not really in your carry-on but still, wear comfortable shoes. Heels are cute however with all the walking, yeah not so much.
Read more: What To Pack in Your Disney World Day Bag
Main Luggage/Checked Bags:
Strollers. Little legs will get tired. Who am I kidding? My legs get tired but it isn't socially acceptable for me to be carried or pushed in a stroller…
Flexible/Diverse Wardrobe. As I said in the carry-on section this is all dependent on the weather. Check out average temperatures for Florida before you pack.
Sunscreen and Aloe in case of sun burn.
Bug Spray
Plastic Ziploc bags for your phone on water rides
Phone, Camera, Electronics chargers. I am choosing to unplug except for my phone so I can just immerse myself in all that Disney World has to offer.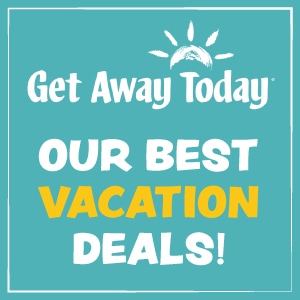 For your Princess:
Princess Dresses and Accessories. My daughter has almost all of them so choosing a few to bring is very difficult for her! Imagine the memories of meeting your favorite princess wearing a matching dress. Best pictures ever!
Favorite Toy(s). I limited my children to one each. I know we will end up with more friends once they see all that is available at Disney. These toys help keep them occupied on the plane and feeling more secure at night if they do not like sleeping in strange places.
Disney Giftcard. We saved our children's Christmas and Birthday money and preloaded it on a Disney gift card. They are available at the Disney Store, Target, Michaels, and more. You can register them in the event they are lost or stolen.
For your Pirate or Superhero:
Jake, Peter Pan, Avengers Costumes. Dress up isn't just for the girls. Disney World has a pirate experience for boys (and girls). Bring him dressed and ready to parrrrty!
Favorite Toy
Disney Giftcard
For more Disney Planning Tips:
For the plane or car ride, my Disney busy bags will keep your little ones content in the air or on land.
My must haves for your Disney World day bag
Mickey's Not So Scary Halloween Party