We are officially saying goodbye to Summer today. My kiddos are starting at a new school, leaving one they had been at forever. This year is a time of a lot of changes for us. Naturally I want to make friends with the other moms but can I find my people? So I thought it might be important to share how to spot the crunchy mom on the first day of school.
I looked around at Open House observing the different types of parents milling around. There were those who couldn't wait to drop off their supplies and subsequently for school to start. These looked as if they barely made it through the summer. Some parents shushed the kids with promises of certain fast food, sodas, or additive ridden candy. Still others that questioned the "healthy snack" rule and why wasn't a lunchbox size serving of bright orange tortilla triangles a good option?
Then there was me.
I stood there with my kids' supplies, in a Whole Foods bags, plotting all our healthy snacks and lunches. Walking around the school I kept my eyes and ears open for other crunchy moms like me. Even if I am only slightly crunchy, after all I will be pulling up for drop-off in my SUV, probably drinking Starbucks.
So how do you spot the crunchy moms?
She brings in her kid's supplies in a Whole Foods or *insert super green/organic/natural store name here* bag or some type of reusable bag.
School supplies are eco-friendly. Ever seen a recycled pencil? I have. But it wasn't in my bag. I'll sheepishly admit that my kids' supplies are whatever Target sells. BUT I never bring in disinfecting wipes or hand sanitizer unless they are organic/eco-minded brands.
Her kid only packs his lunch and that lunch is full of crunchy living goodness. Bonus crunch if you make your own veggie dip like I do. I use Stonyfield Greek Yogurt which makes gives it a nice creamy texture. Plus you get all the goodness that comes along from using organic Greek yogurt like Stonyfield over sour cream.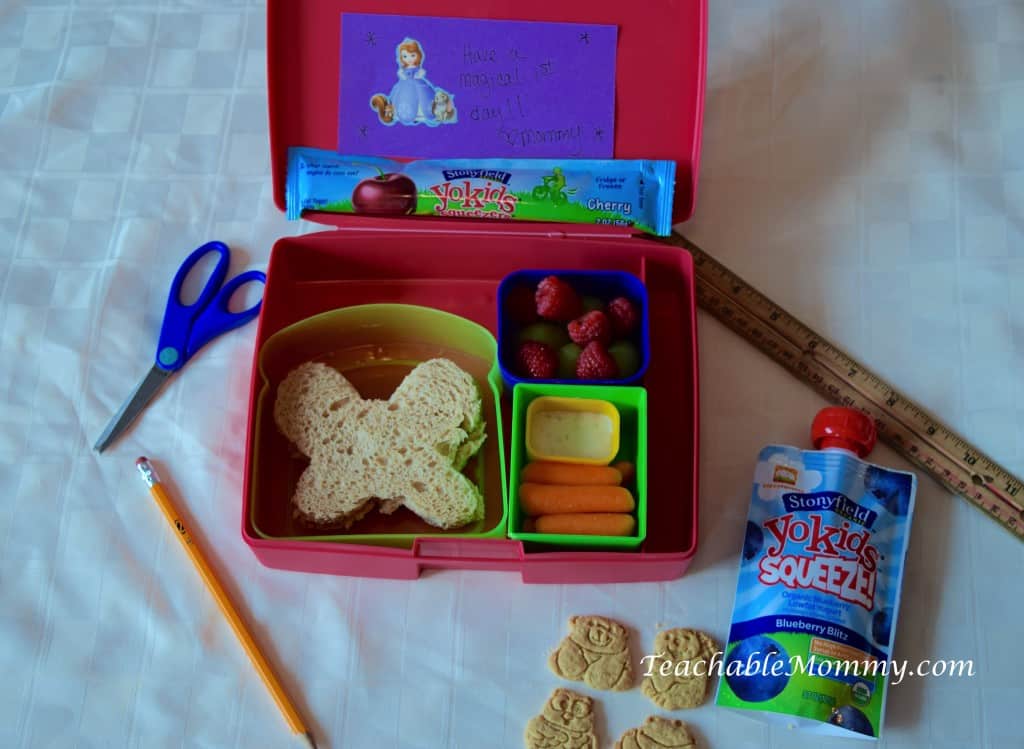 Prepackaged food? Only if it is organic! We love the Stonyfield YoKids squeezer varieties. If you freeze the tubes they will be thawed by lunchtime and help to keep the rest of the contents of the lunch chilled.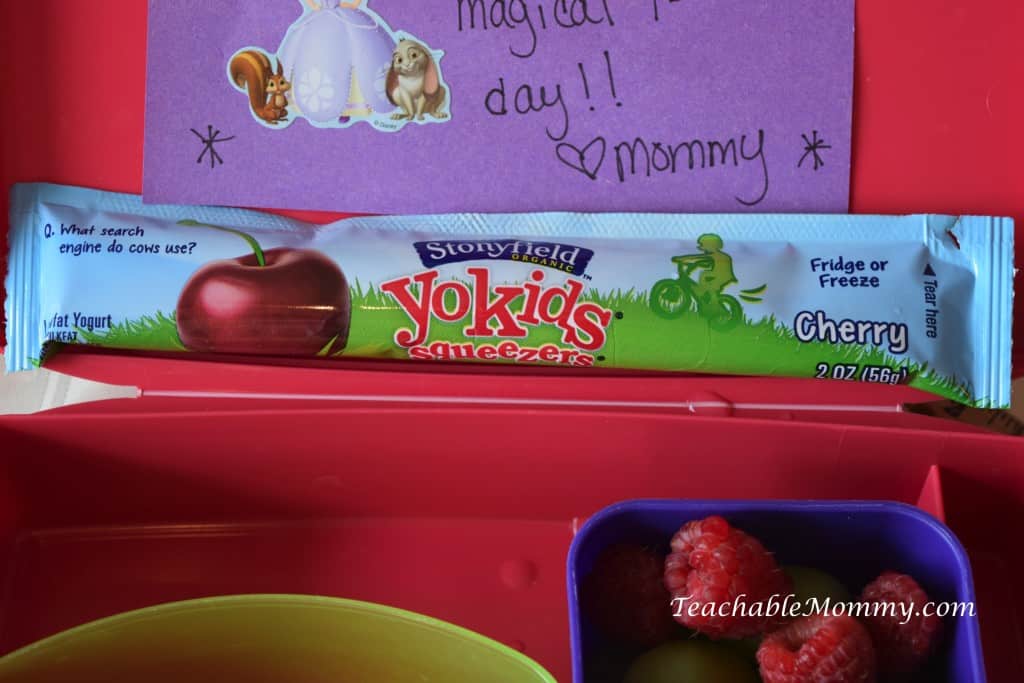 Speaking of lunch, Crunchy moms do not believe in sandwich bags. They are a waste. No we prefer the extra dishes of using all reusable containers. But make sure those containers are certified not terrible for your children. This includes school field trips. We gladly tote around a backpack through the museum weighed down by the non-disposable containers. (Note: there are compostable bags and such but they are really expensive so I will stick to my BPA free containers).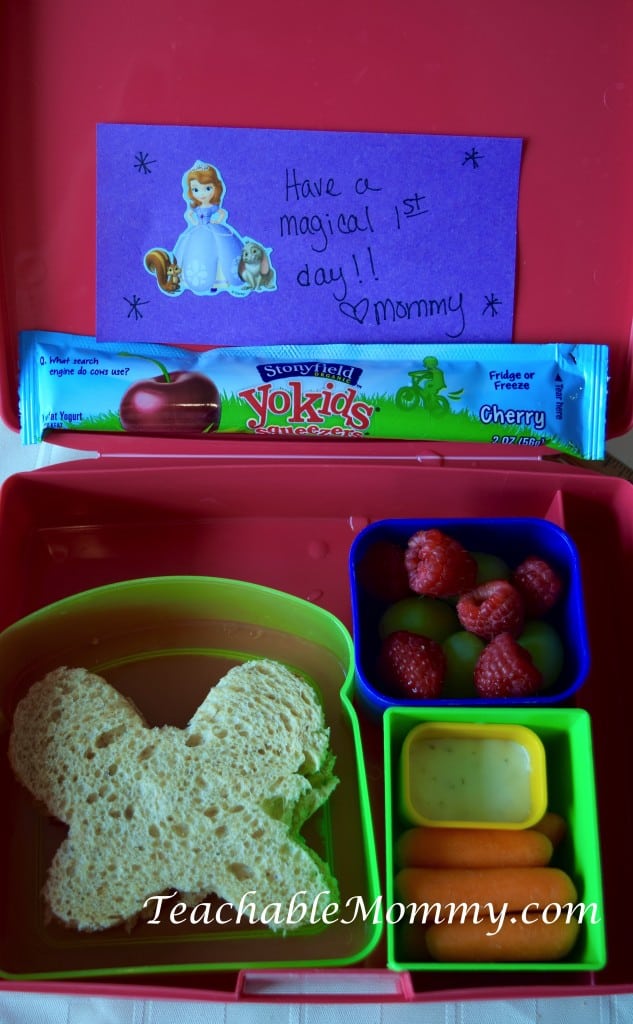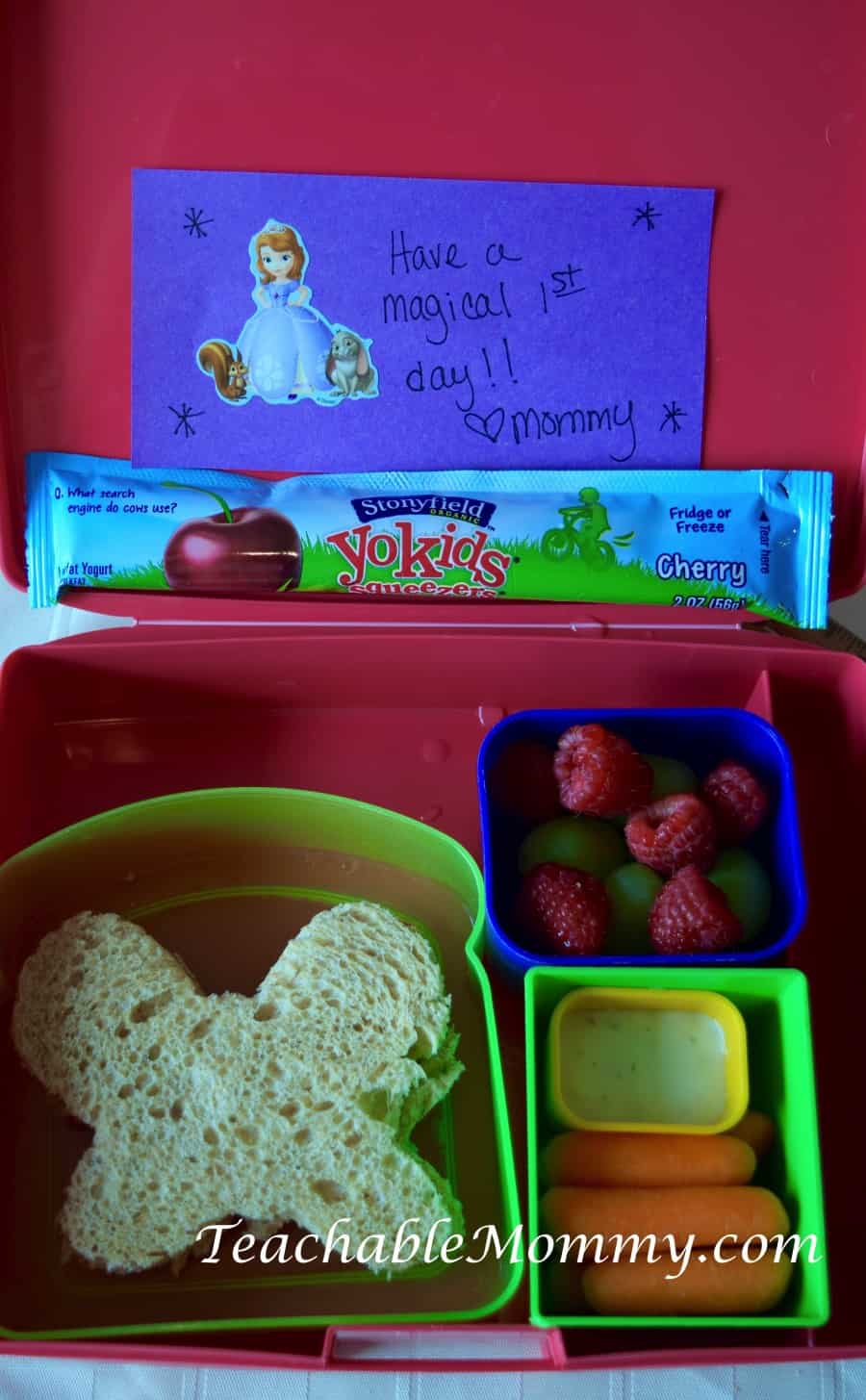 Time to celebrate a holiday! This mom will always sign up for the fresh fruit or veggie platter. She knows the dangers of all those pesticides. I sign up for the juice boxes because if there is one thing I cannot stand for my kids to have it those nasty sugar laden "juices."
And while we are celebrating, if their kid has her birthday during the school year this mom will go above and beyond to bring in organic or at the very least cupcakes with naturally dyed frosting. No yellow 5 for my Princess.
Now you know how to spot the crunchy moms on the first day of school. Go ahead walk up, open up with your stance on GMO labeling, and make new friends. Maybe you can even start a club like Future Green Activists of America.
For more organic, tasty, and fun lunches your kids will actually want to eat, check out my post on the Yogurt Dish:
5 Lunchbox Favorites Kids Can't Wait to Eat!
I am a Stonyfield Blogger. All opinions are my own