My house is a house of Disney fans and gamers. Disney Infinity is perfect for the whole family and any Disney fan out there! We have been on board with the game since 1.0 when Captain Jack Sparrow and I searched for treasure. Then, 2.0 was released, where we teamed up as our number one heroes to battle Loki and the Frost Giants. The building functions became easier in 2.0, which caused several hours of perfecting my Toy Box! This couldn't get better, could it? And then, at DisneySMMC, attendees were treated to a galactic size surprise. Star Wars was coming to the Disney Infinity Universe! While I was in NYC, I was able to actually play the game and meet VP of production John Vignocchi!
It was a gamer's dream come true, playing a coveted game months before release! It was hard to pull myself away but I did, I mean really hard. Poor kiddos back home were a little miffed Mommy played without them. Oops.
Well the wait is finally over and let me just say, the Force is strong with Disney Infinity 3.0!
I know this game will be a must-have for the family this year. The Disney Infinity Starter Pack offers hours of family fun. Not only will you lose yourself in the galaxy far. far away but explore all the new Toy Box hub has to offer. With expansion packs, power discs, mini-games, and more there is always something to see and do inside the new Disney Infinity.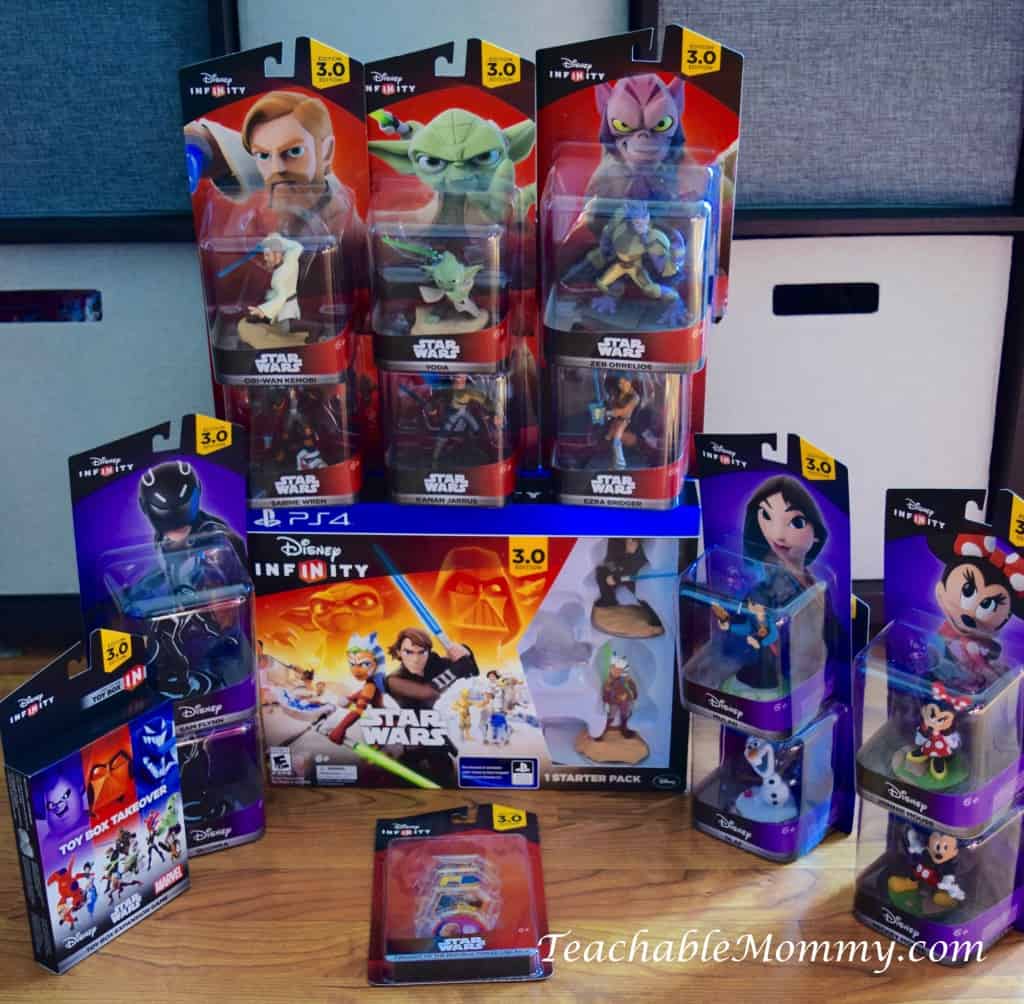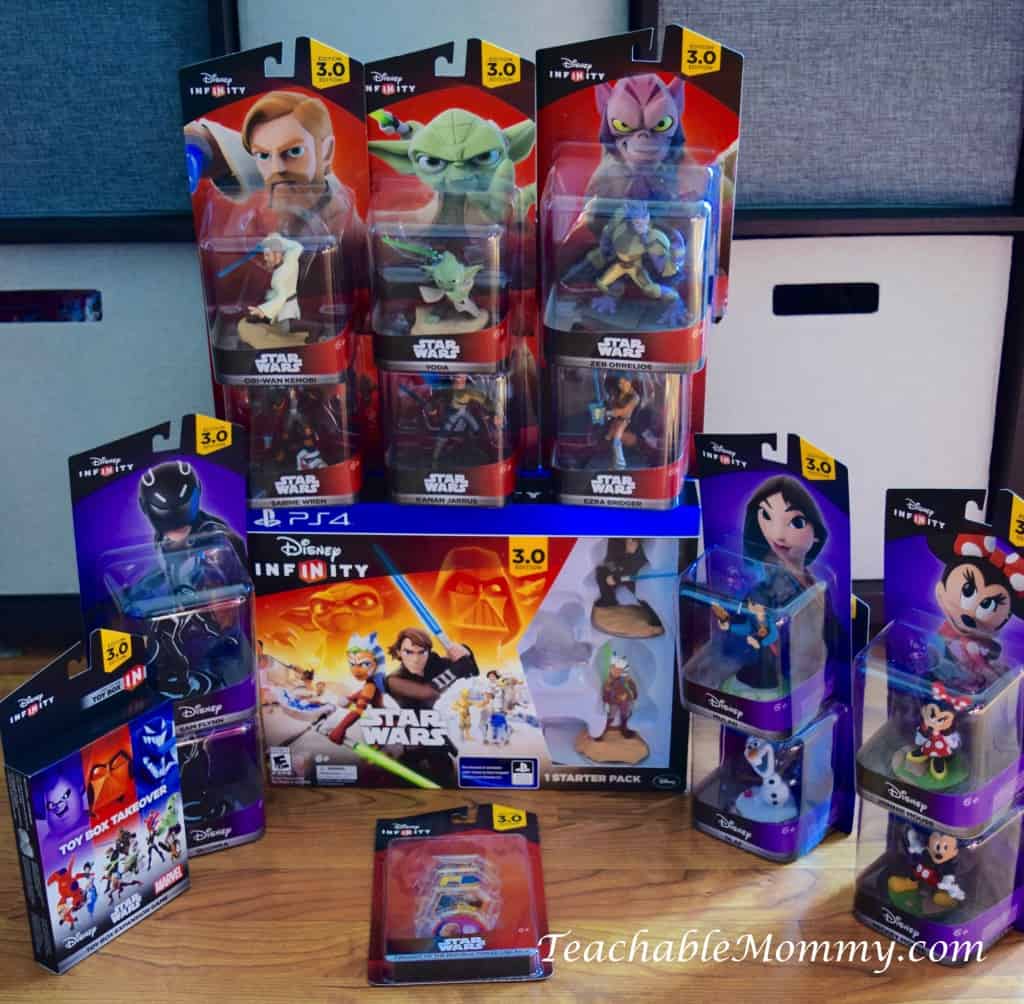 One thing John shared in NYC was that power discs would no longer be in blind bags. Don't worry I thanked him profusely! If I got one more Emperor Zurg's wrath…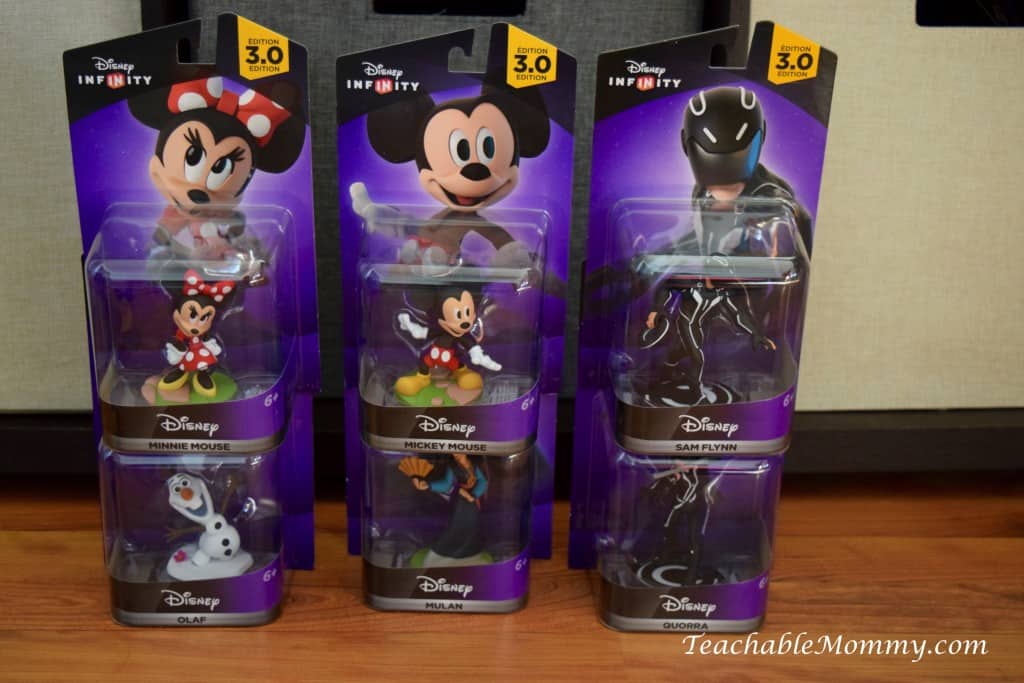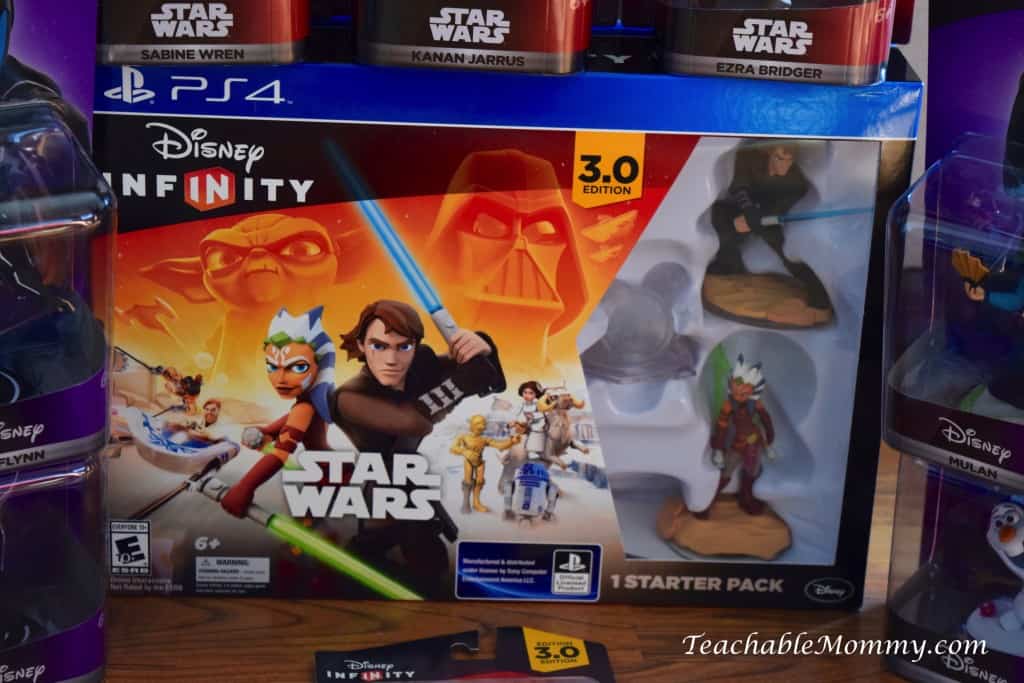 For this post I am going to focus on the Star Wars Twilight of the Republic play set. Next time, we will show off the Toy Box Hub and all the latest, awesome additions to it.
There are several new additions to game play and functionality within the play sets and Toy Box. One feature is Star Wars characters being able to play across all the Star Wars sets. We saw a glimpse of it in the Avengers but it only allowed for 2 characters to cross over. Now, as long as you find the special character coins that character can play in that set. For example, I found the Princess Leia and Zeb Orrelios coins. Now they can play in the Twilight of the Republic play set. Love it!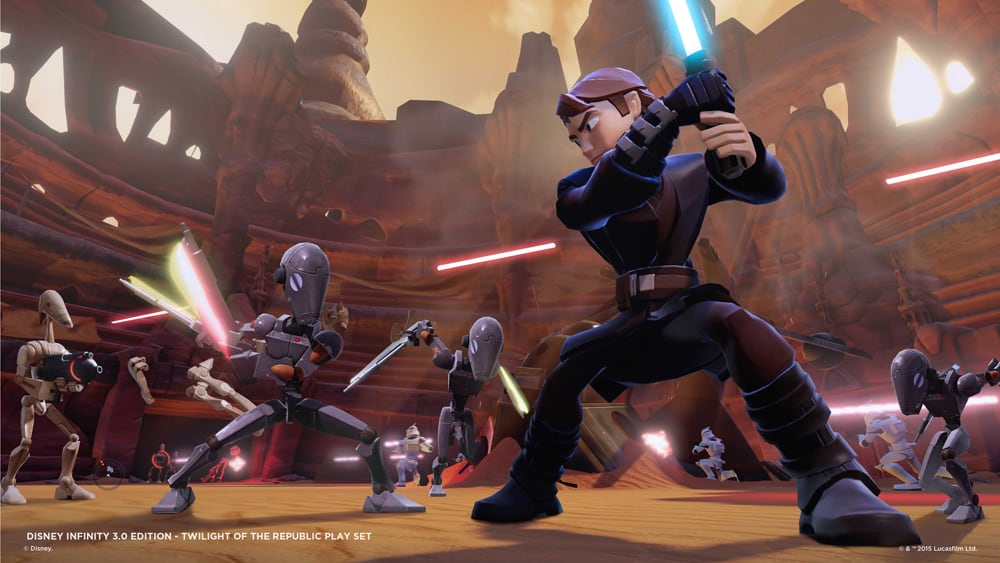 That feeling of actually being in the Pirates movie from 1.0 is still with us as we travel through the galaxy. The graphics, sound effects, and over all feel of this playset takes the Disney Infinity Universe to the next level.
Enough talking, I know you are anxious to see the gameplay!
In this clip, I use Ahsoka to track down Cad Bane. He has stolen a droid with sensitive information the Jedi Council is after. Notice the finishing moves and graphics. John shared that a lot of players preferred Ahsoka to Anakin, with double lightsabers action, repelling force moves, I don't blame them. Sorry Anakin!
The Skill Tree organization also received an upgrade. It is broken down by categories and you can also see a character overview. Leveling up works like 2.0, where you can choose which skill to purchase.
Two more Star Wars themed play sets: Rise Against the Empire and The Force Awakens will be available later this year. Disney Infinity 3.0 is going to be at the top of everyone's wish lists this year! Whether you just want to build your own Magic Kingdom or take down the dark side, Disney Infinity is the game for you and your whole family!
Pickup your Disney Infinity 3.0 Starter Pack today!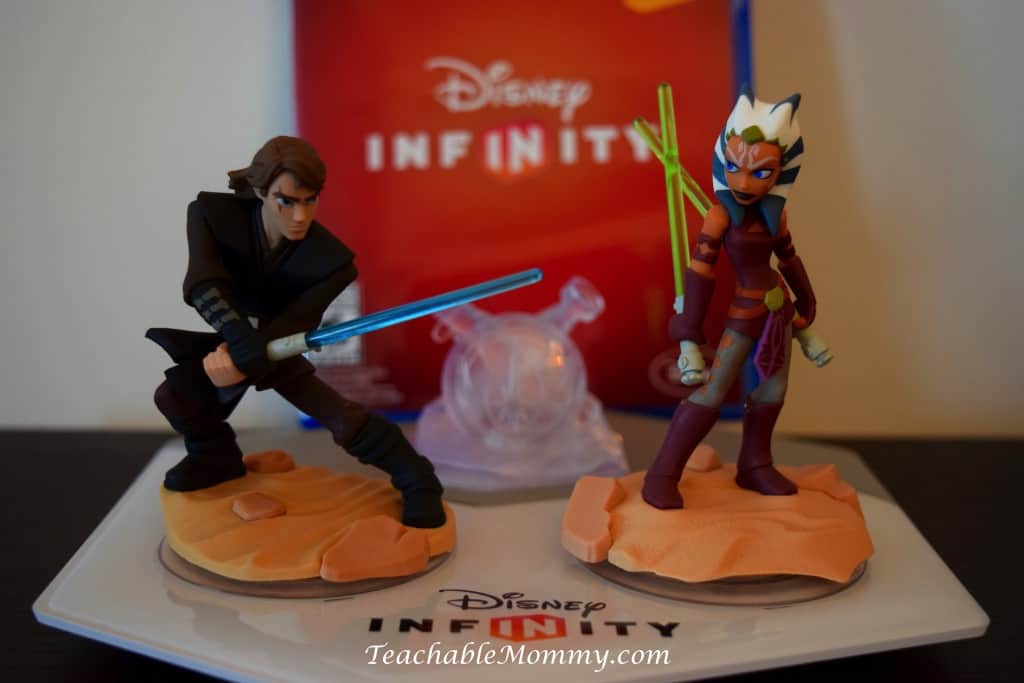 I received a copy of the game for the purpose of this review. All opinions are my own.