Looking for non-candy ideas for Easter? My Pirate is sharing what he thinks are the best Easter gift ideas for little boys. Spoiler alert- it is all about trains! The newest Brio train sets are must haves for the train lover in your house!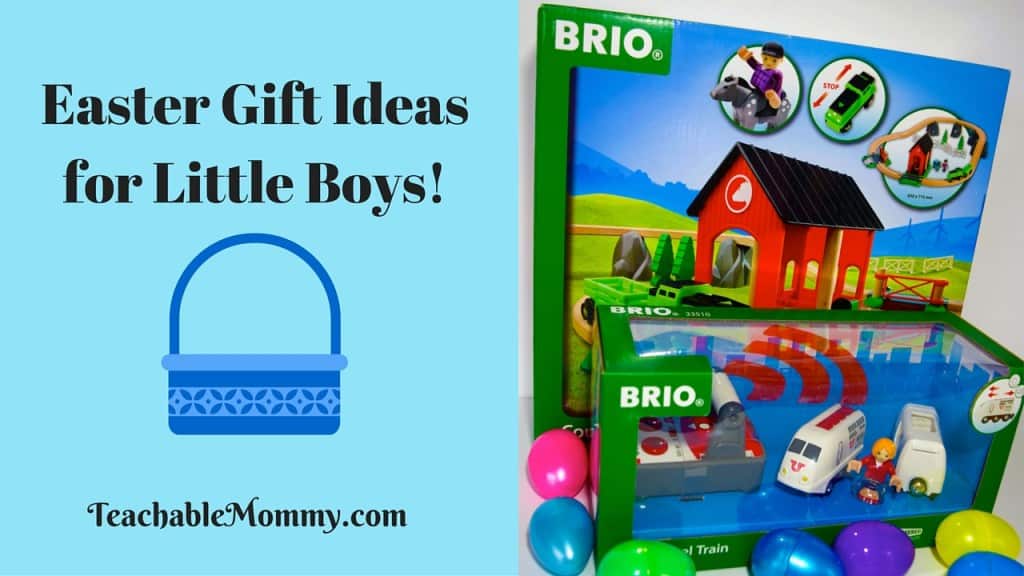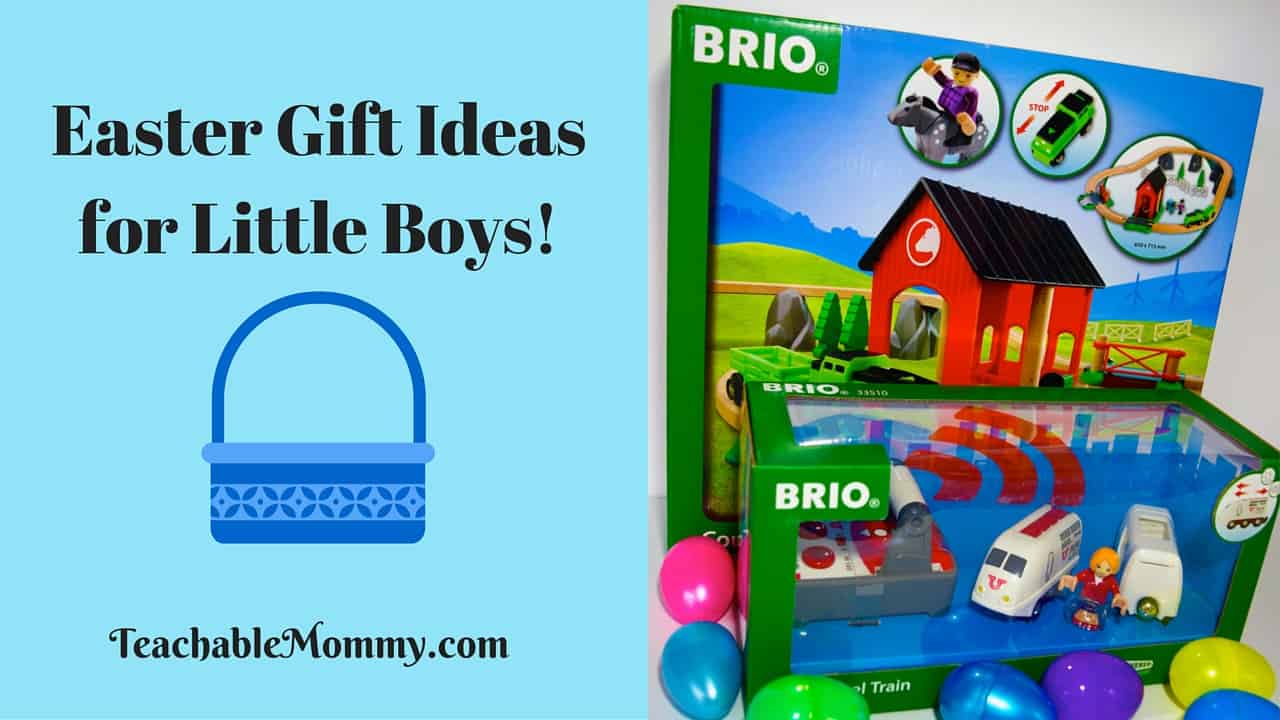 He could not wait to get the Brio Countryside Horse Set and Remote Control Travel Train open and set up. The sets are well made, sturdy for the not so gentle kiddos in your life. I like that the sets take the fun off the tracks. With the horse, rider, and stable, kids can use their imaginations to have some good ol' country fun.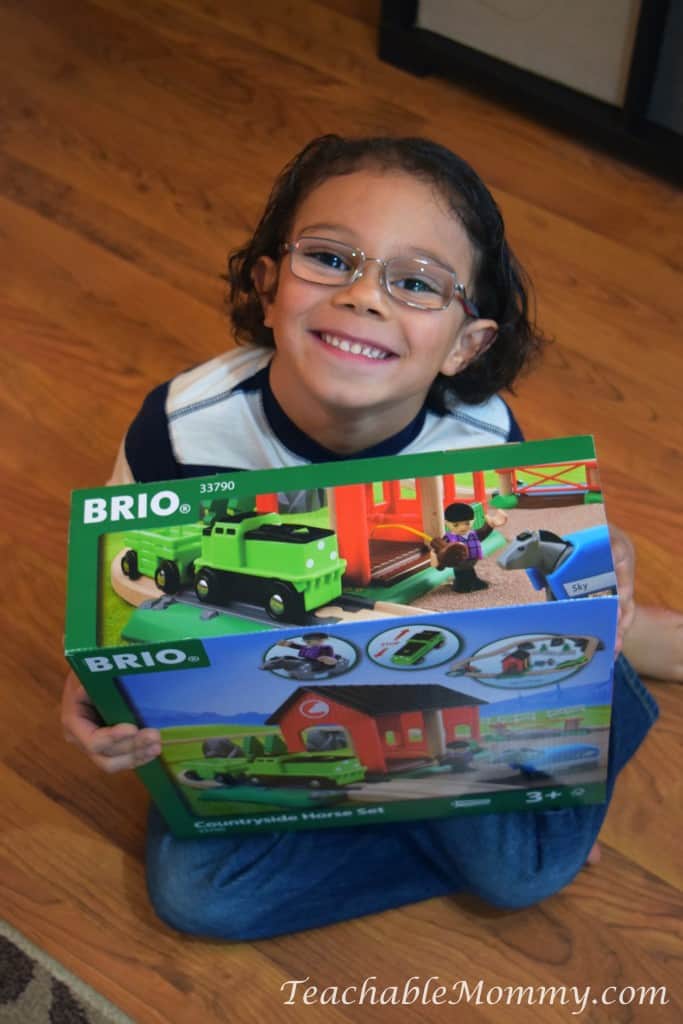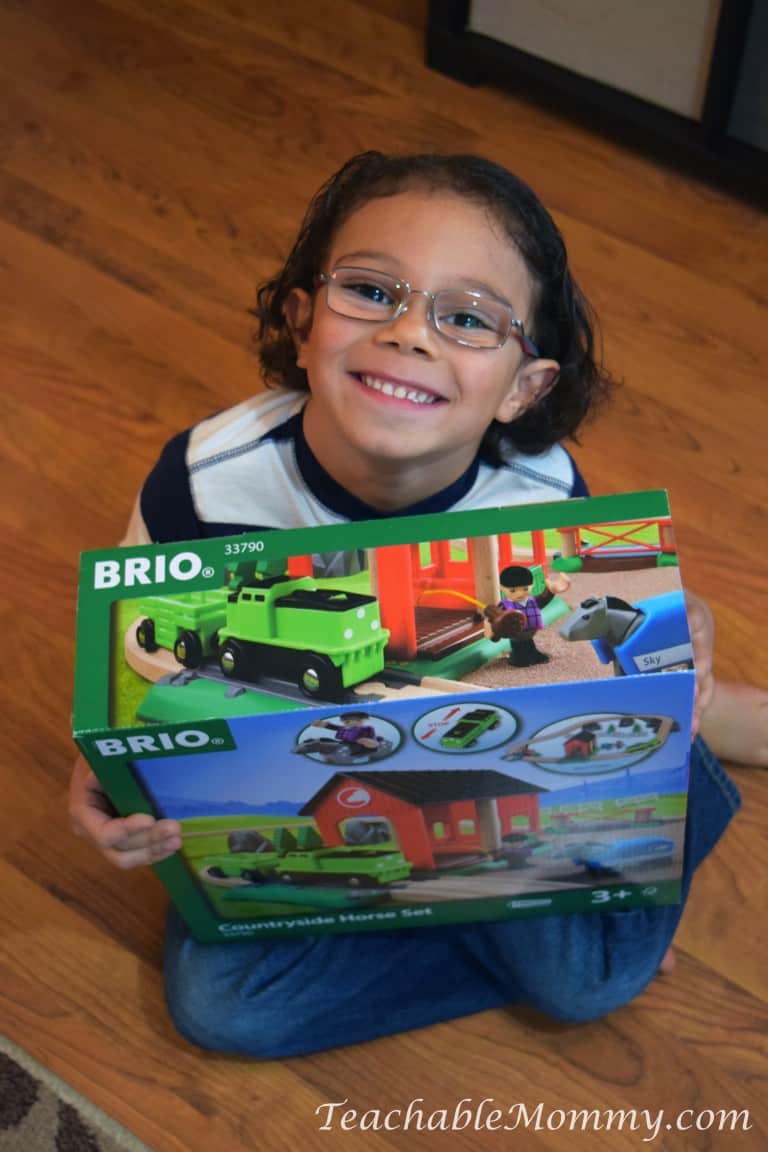 Mean old Mommy made him take pictures first. What you can't see is him shaking from excitement!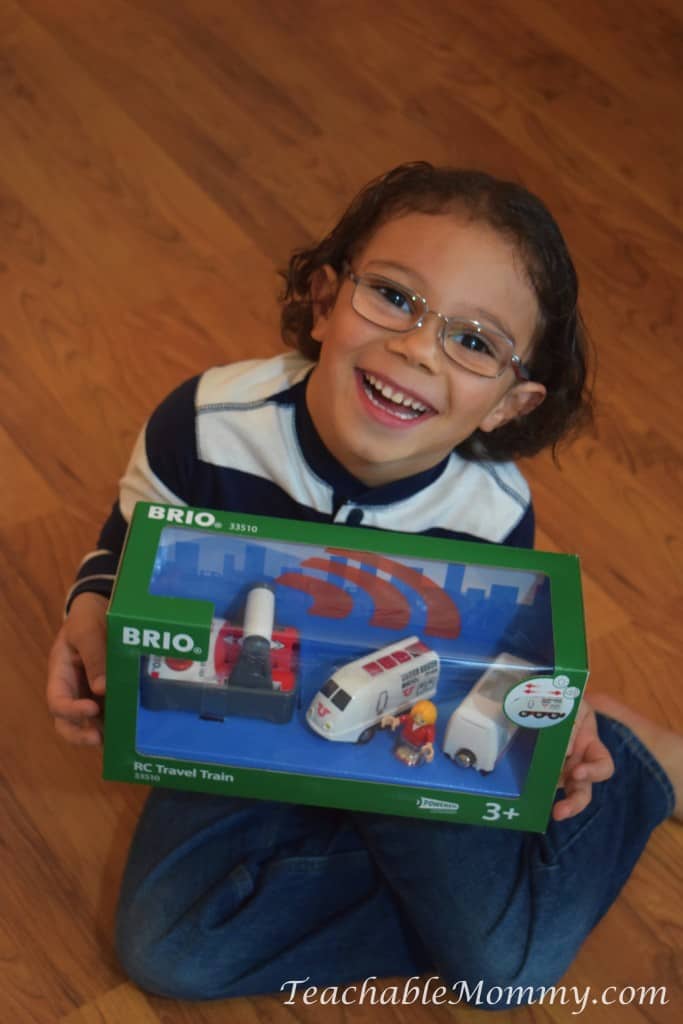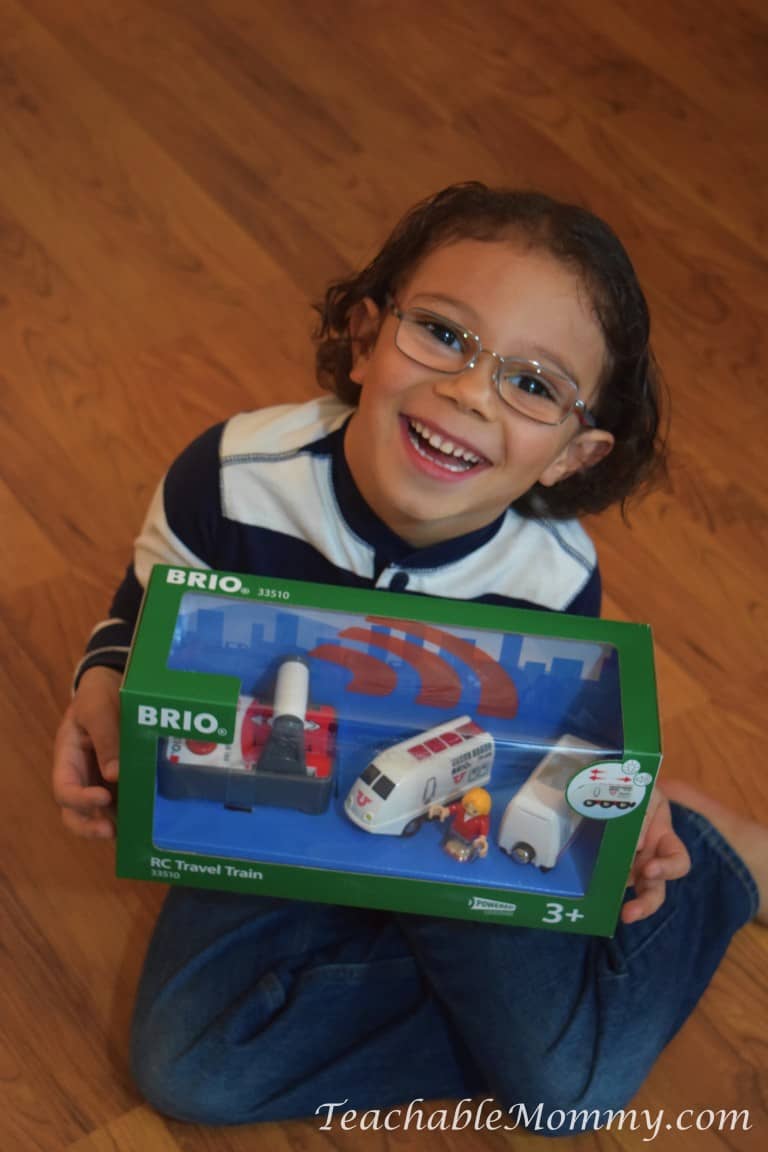 The Countryside Horse Set takes the kids on a journey through the country. Stop by the pasture to check on your horse, give him a bath, or load him up onto the train to go for a ride. The green engine is powered, pulling the horse trailer up the rocky mountains with ease. The fence pieces and trees add to the fun. My guys likes to take the horse out for a ride and jumping lessons.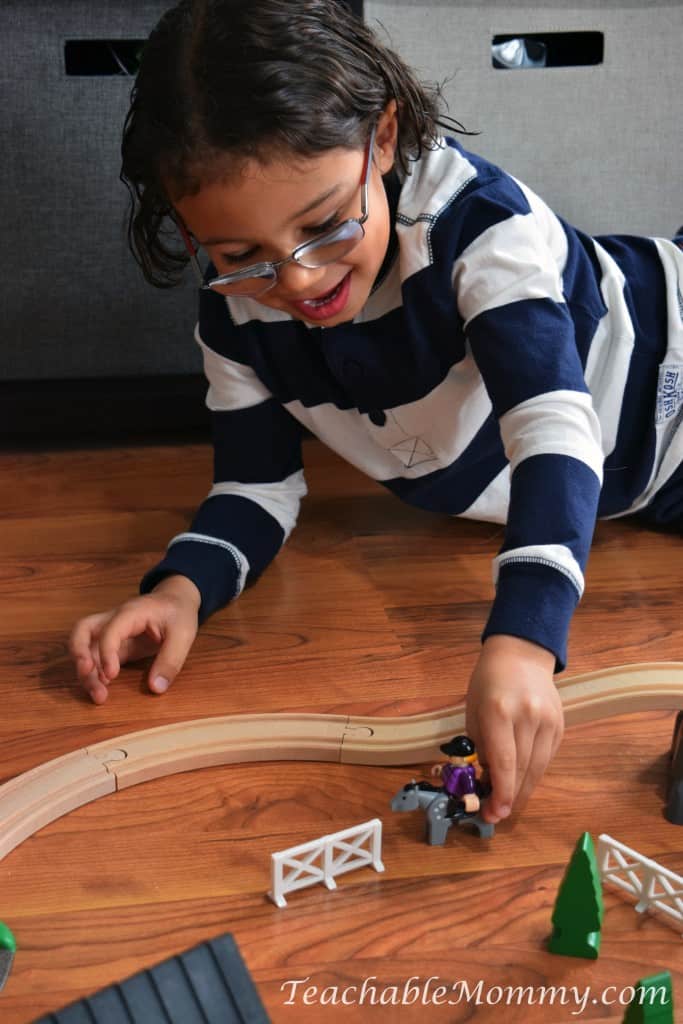 Brio's Remote Control Travel Train packs a lot of fun. Your little one will enjoy playing conductor with this one! The remote is easy to use with reverse, stop, and two different forward speeds. There is also a button for lights and sound effects! It works well on hardwood floors too.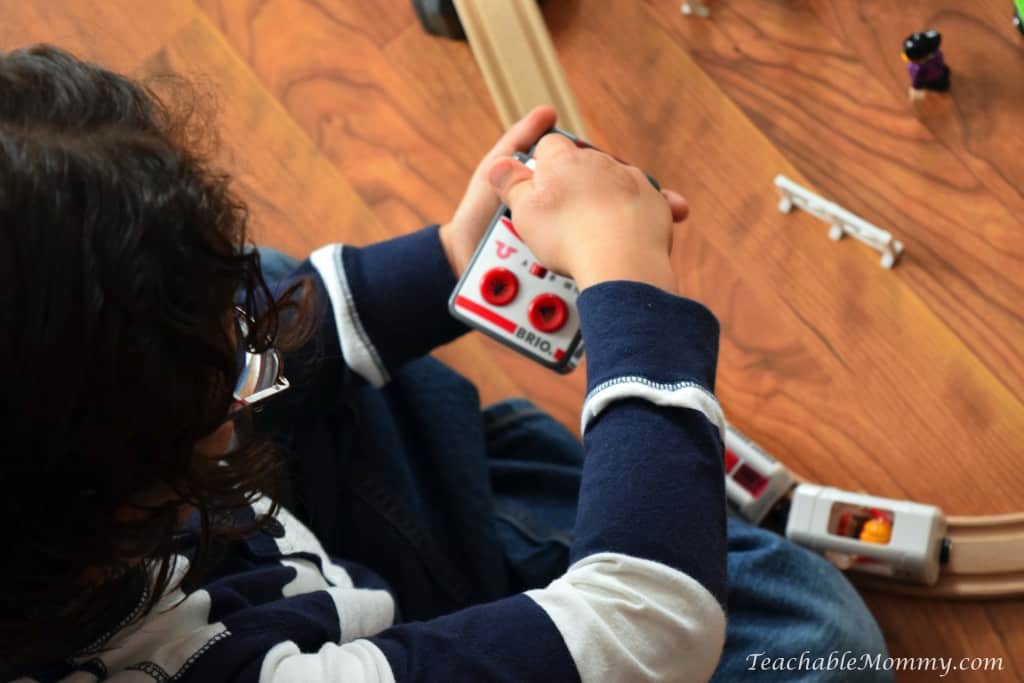 The buttons on the train itself can be used to control it as well. Do you already have wooden trains and tracks? They are compatible with these Brio sets!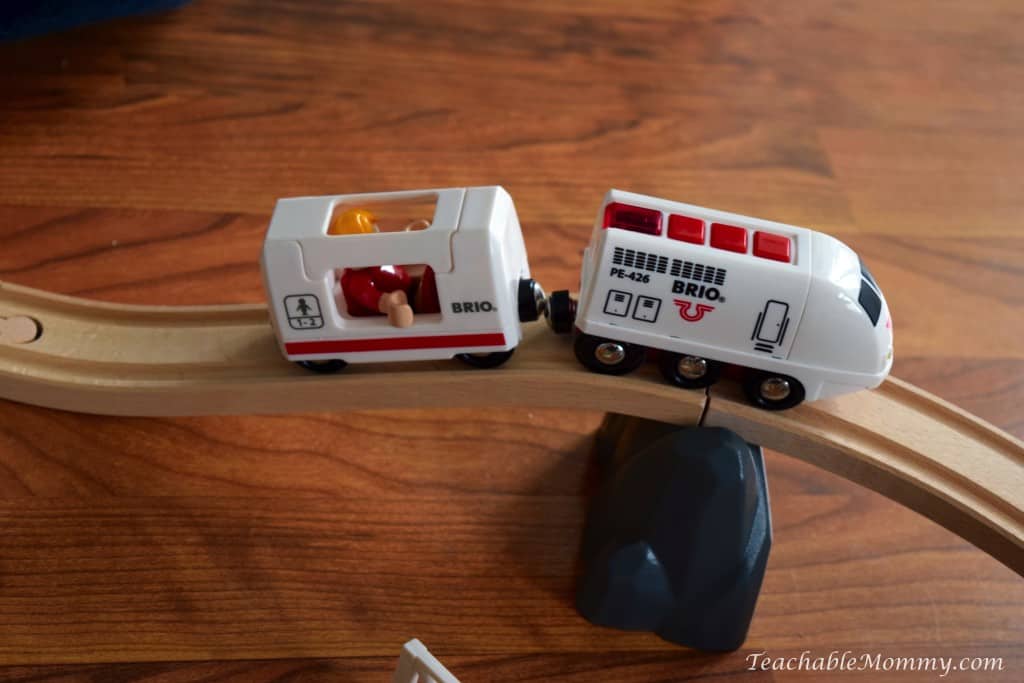 Brio
has been creating high quality, expertly crafted products for families with young children for generations! You might even have some Brio toys passed down to you, I know my cousin did! These toys are built to inspire the imagination, the magic of play, and support children's development as they grow and learn more about the world around them.
See the trains in action with the most adorable conductor in the land in the video.
Find these sets and more at a retailer near you or buy online at Amazon.
Thank you to Brio for sending over these fun new trains! All opinions are my own. This post contains an affiliate link.