I'm not sure what is in the air, other than pollen, but it makes me want to rejuvenate my closet with cute clothes! Those cute clothes need to work with me though and I don't mean just making my body look nice. I need clothes that can keep up with chasing the kids, spring sports, and even a quick getaway. Lucky for me (and you) all that is just a click away at prAna.com.
Read on to save 15% and enter for a chance to win a free outfit!
Sustainable style with prAna means I can find that perfect balance between comfortable, stylish, fun, and functional! Their durable clothes hold up to even the busiest moms and dads out there. I already have quite a few prAna products (like this top) and I adore them.
As a part of Moms Meet I was given my choice of tops and jean color. I chose the Liana Sweater and Kara Jean. The sweater drew me in with it's design- the hem line and open knit look. The Kara Jean has been raved about by a lot of friends of mine so the only hard part was picking the color!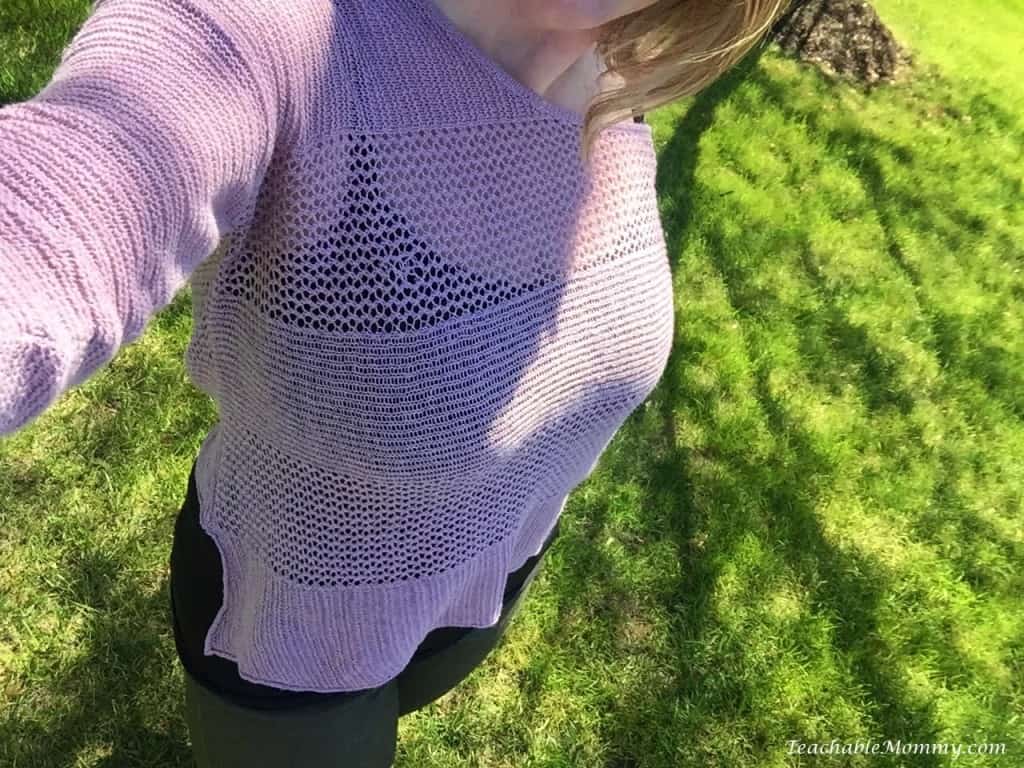 Pair with one of prAna's tanks for the perfect errand running, yoga, hiking, travel, or just because outfit. This sweater is lightweight and beautiful. It is made out of a blend of hemp and organic cotton making it incredibly soft. I just love the asymmetrical hem and angled stitching details.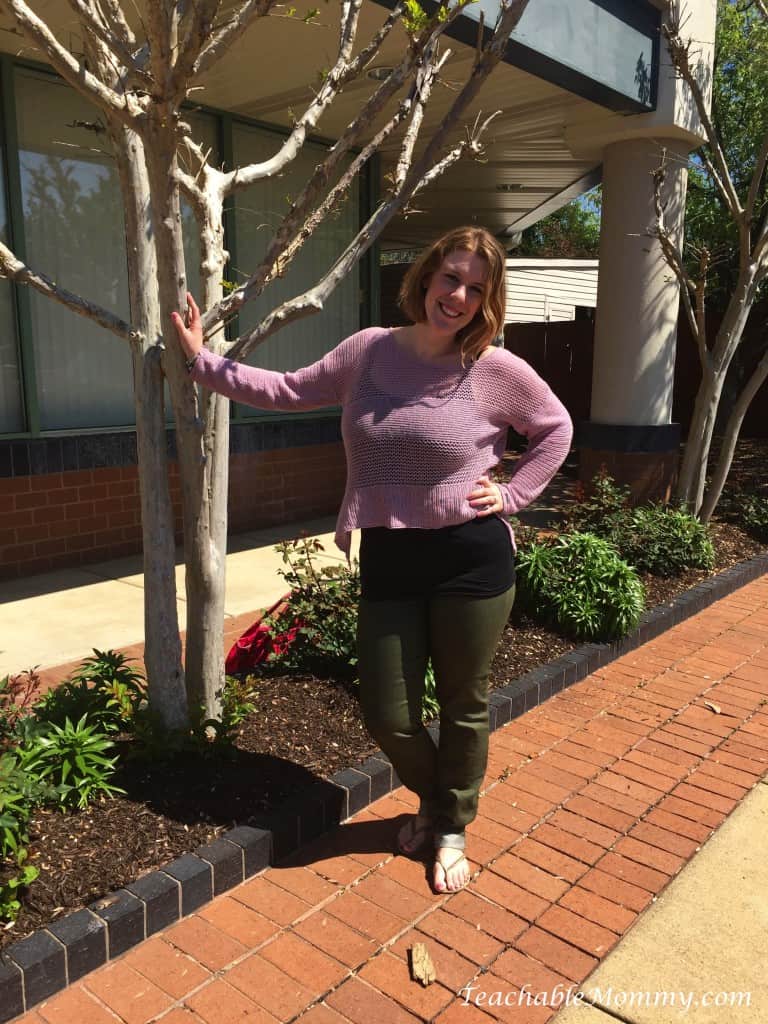 The Kara Jean is a low rise, fitted, tapered leg demin made from organic cotton, polyester, and spandex. It is available in a wide variety of colors from solids to printed. This jean is one of prAna customers' favorites and I can definitely see why. I love the way this pant fits and the way it looks on.
prAna started in 1992, making clothing that worked well for climbing and yoga. They soon realized that their clothing could go beyond that and decided to branch out with new products for every adventure, activity, and everyday life. The company also works together with like-minded businesses, promoting conservation and creating positive change int he world. Sustainable materials like organic cotton, hemp and recycled poly along with Fair Trade, and Renewable Energy initiatives are just a few of the things that prAna supports.
Save 15% off your prAna order* with special code:

MMS16TM
*One-time use per customer. Not valid on Gift Certificates or with any other offers. Valid Now thru May 30, 2016
Win a Giveaway!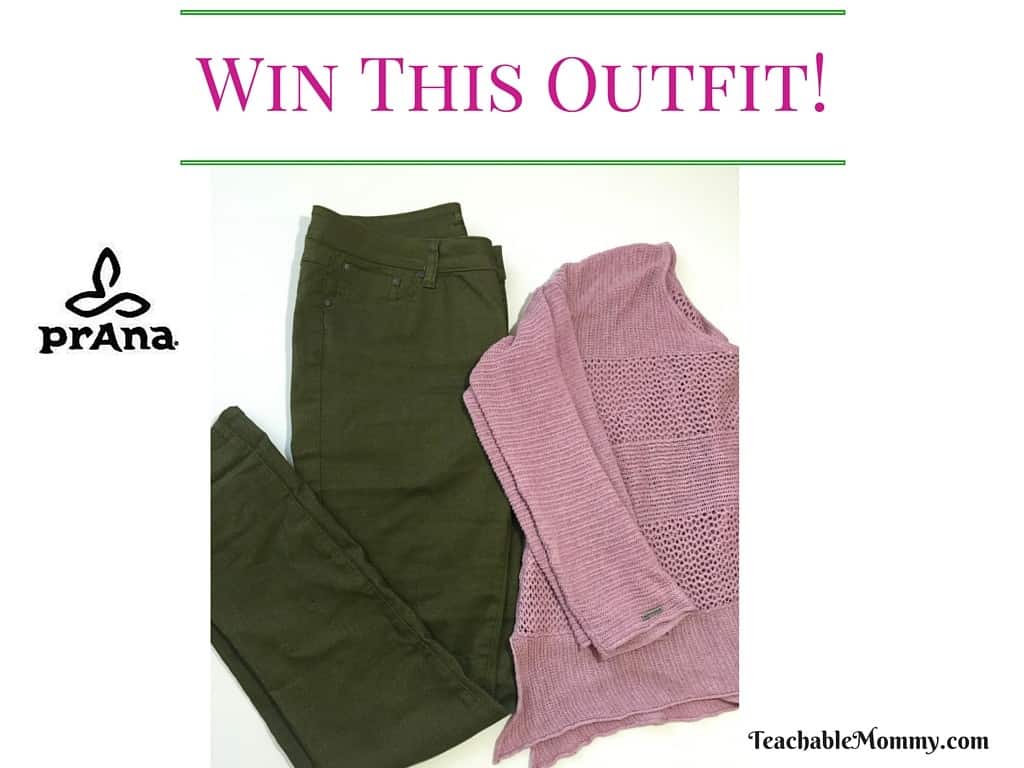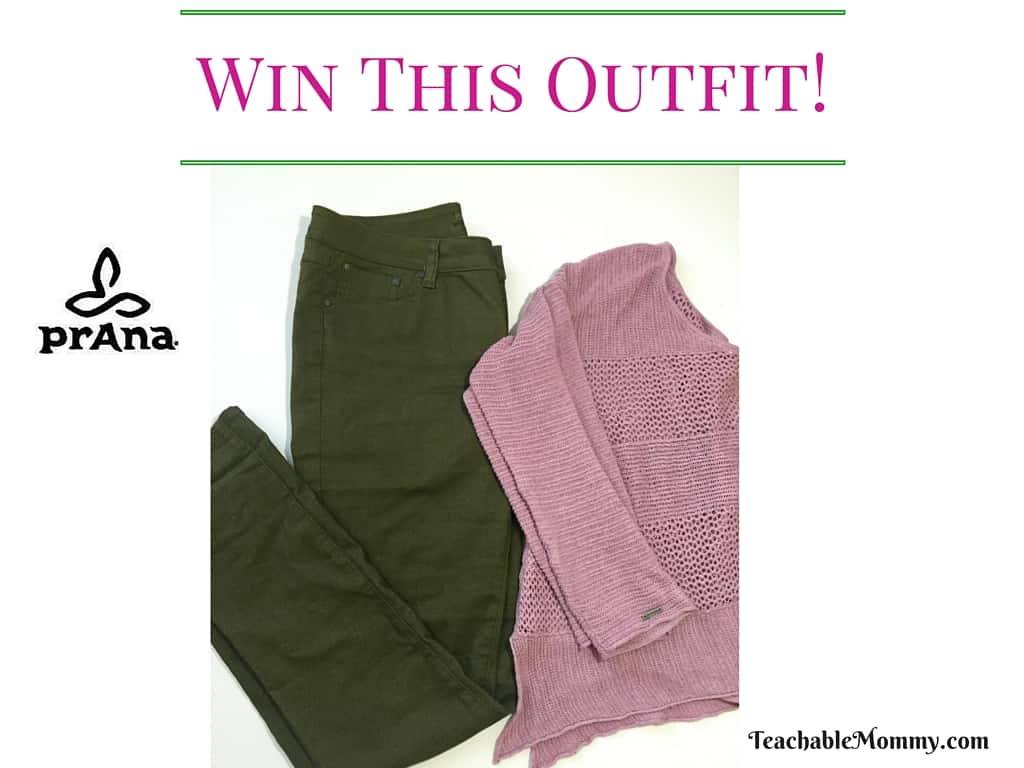 One lucky Teachable Mommy reader, will win my outfit- one Kara Jean and one Liana Sweater from prAna!!
I received these products for free from the sponsor of the
Moms Meet program
May Media Group LLC, who received it directly from the manufacturer. As a Moms Meet blogger, I agree to use this product and post my opinion on my blog. My opinions do not necessarily reflect the opinions of May Media Group LLC or the manufacturer of this product.