If your home has someone with sensitive skin, allergies, or you are just looking for better, safer household products then you have come to the right place. Plus with Earth Day tomorrow it is the perfect time to make a green switch. Green your cleaning with Grab Green!
I had the pleasure of meeting the Grab Green team last year at an eco-wellness conference. They were kind enough to send me a box of their eco-friendly, non-toxic laundry and home care products. In our house we have a lot to clean, so it wasn't long before I put everything they sent me to the test- I'm looking at you laundry.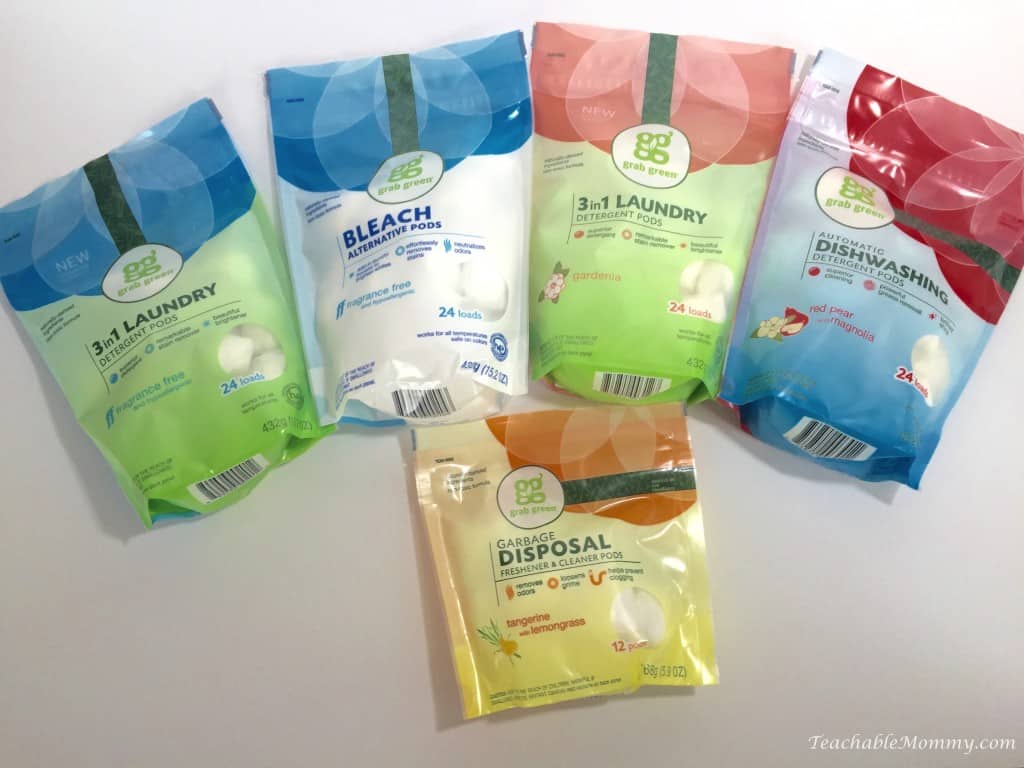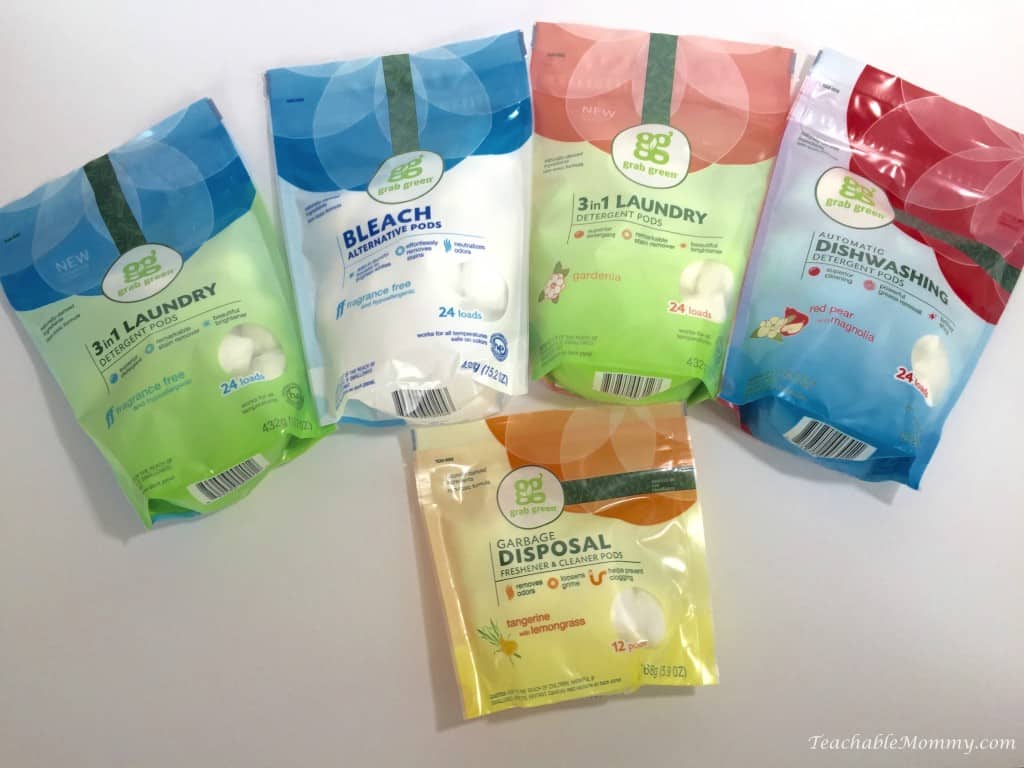 When it comes to cleaning I need to be mindful about what I am using. I have sensitive skin, we have allergies in our home, and all those synthetic fragrances give me an instant headache. Grab Green is made both fragrance free and with balanced fragrances that are handcrafted from essential oils. I can do their smells because it's not a chemical mess! Their products are made without dyes, glycols, phosphates, 1,4-dioxane, chlorine, DEA, formaldehyde, caustics, or optical brighteners. Making them ideal for those of us with sensitive skin and allergies.
Okay that is all super awesome and wonderful, but does this stuff really work? I hear you, I understand. I too have tried green cleaners before only to find that they just couldn't quite get the job done. My laundry detergent needs to work, those stains are legit. And dishwasher detergent has to deal with my coffee and tea stained mugs.
The struggle is real. That's why I can tell you that Grab Green rocks.
My laundry comes out nice and fresh. The 3-in-1 pods get rid of the stains, smells, and brightens the colors and whites all at the same time.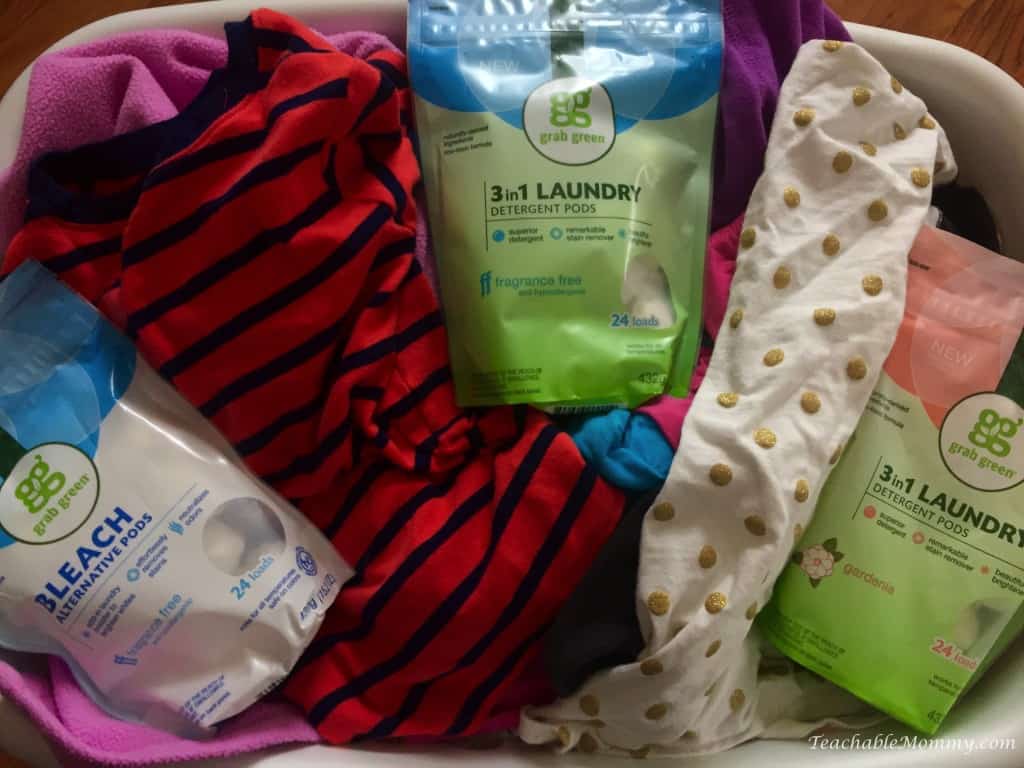 These smell great and won't give anyone itchy skin or a headache!
Let me take you to the kitchen. This is what a typical mug of mine looks like after multiple cups of coffee or tea.
Honestly, cleaning these to me was the real test for Grab Green's prowess. There are even conventional, chemical soup brands that can't get these clean and I want them to sparkle, I love my mugs! The dishwasher pods were put to the test for sure. I also will admit I don't really scrub my dishes before putting them in the dishwasher. My dishwasher detergent should be able to do that job for me, so I don't have to wash them before it washes them, right?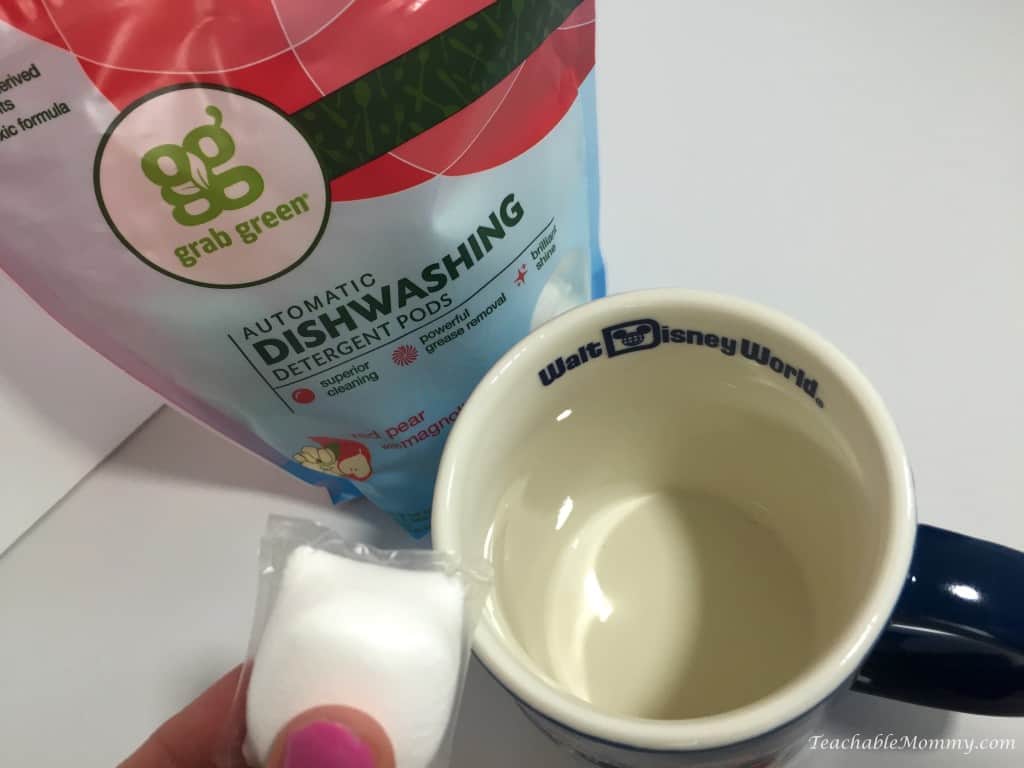 No stains or nasty film on any of the dishes!
Just the Facts:
Grab Green's innovative, delightfully simple products are healthier, non-toxic, and safer than leading brands, while being effective and scientifically proven to perform.
Grab Green 3-in-1 Laundry Detergent Pods are pre-measured concentrated powder pods that cut through dirt, leaving your laundry clean and fresh. This naturally derived detergent is gentler on your skin and the environment.
Grab Green Bleach Alternative Pods are laundry boosters and pre-treaters that help make colors brighter and whites whiter while removing stains and neutralizing odors. (Pro Tip: They may also be used to clean grout and remove carpet stains!)
Automatic Dishwashing Detergent Pods cut through grime, remove grease, and leave dishes sparkling clean.
Grab Green Garbage Disposal Freshener & Cleaner works triple duty to remove odors, prevent clogging, and loosen grime.
No animal testing
Ready to Grab Green? Well here are some ways to save some green while you are at it:
Shop at Target to save 10% on Grab Green! Offer expires 4/23/16 (no coupon code required) and save another 50% by emailing a copy of your Target receipt to [email protected]. They will send you a 50% coupon to be used on www.GrabGreenHome.com!
Reading this after the 23rd? Save 10% on your entire Grab Green order at www.GrabGreenHome.com and use promo code GrabGreenSave10. Offer expires June 1, 2016.
Which Grab Green product would you like to try first?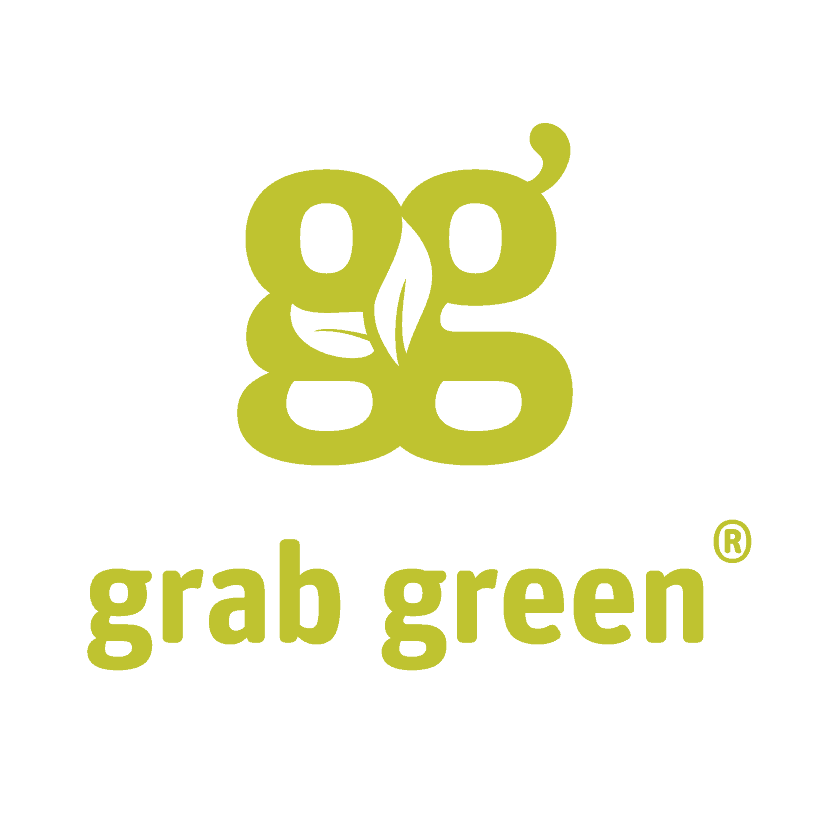 I received this product for free from the sponsor of the Moms Meet program, May Media Group LLC, who received it directly from the manufacturer. As a Moms Meet blogger, I agreed to use this product and post my opinion on my blog. My opinions do not necessarily reflect the opinions of May Media Group LLC or the manufacturer of this product.