My sweet boy had a big birthday. He wanted it to be a SUPER one for all his friends. And I finally got to plan with a theme I had been waiting for since I found out he loved superheroes. His Avengers birthday party was so much fun. Not only for the kids but the adults too. It was an awesome day celebrating my sweet boy.
Avengers Birthday Party
Grab your masks and your capes!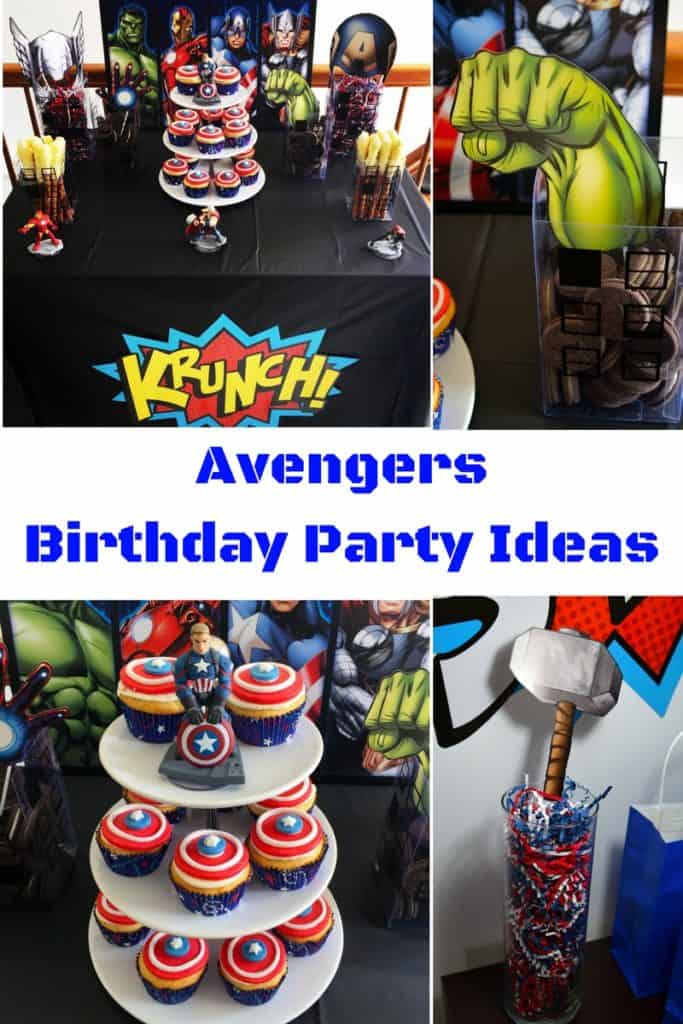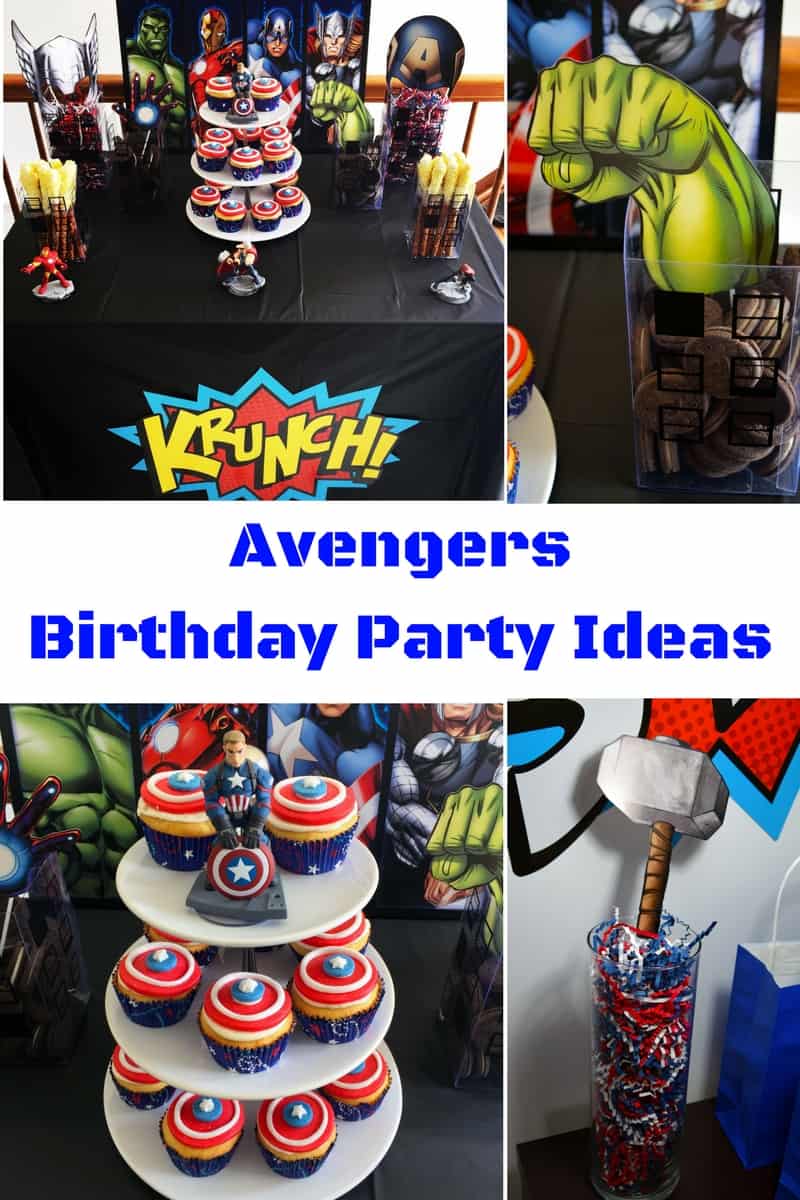 To welcome everyone into our top secret headquarters, I used one of the Jumbo Superhero Word Cutouts. These HUGE words were the best to make different areas of the party really pop!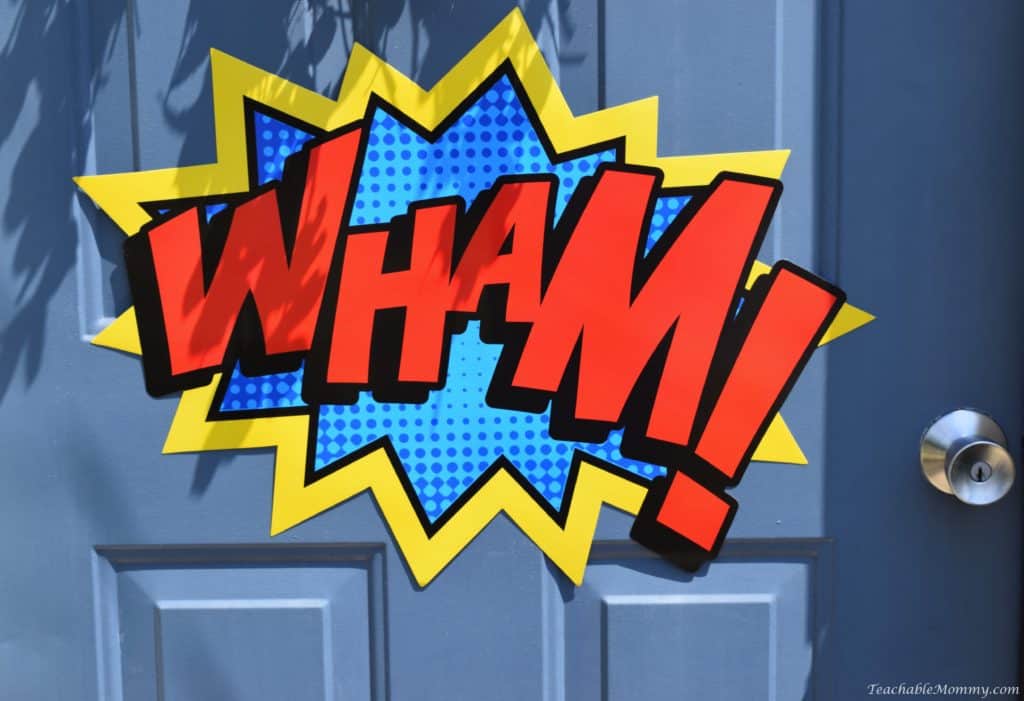 Want to really set the scene? Oriental Trading has a variety of scene setters for various themes. These are ginormous and perfect to make a statement. My son and his friends loved the Marvel Avengers Scene Setter, featuring their favorite heroes!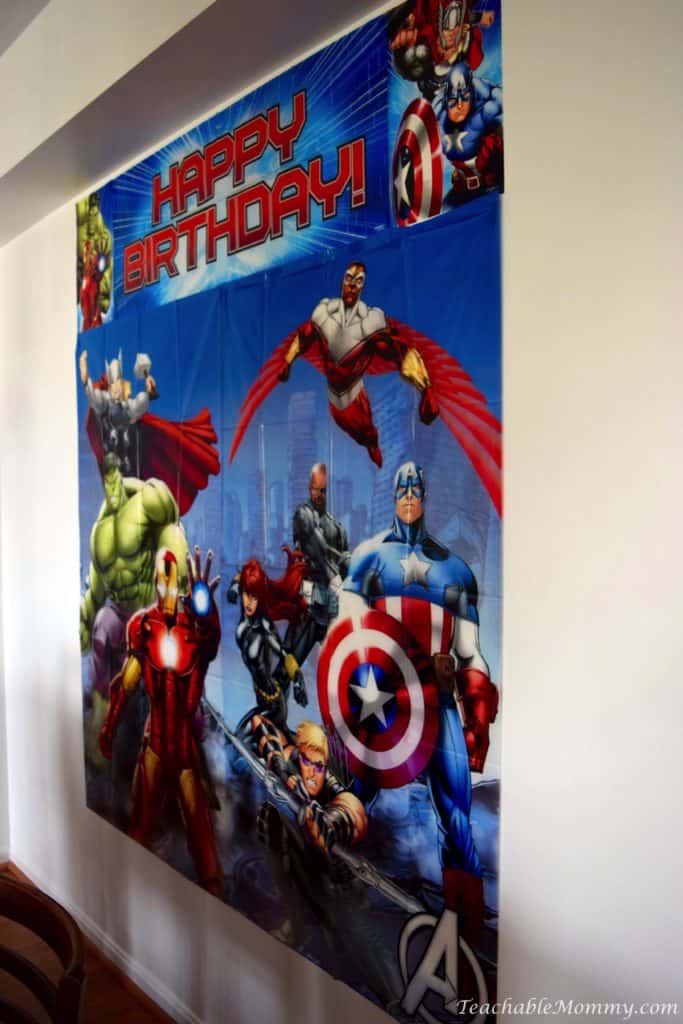 Ever since my daughter's Alice in Wonderland Tea Party, I have always had a photo booth at the parties. They make for some great memories for us and to give to the kids at the end.
Party Tip #1: Use a plain white sheet, brought to life with decorations and props. Easiest and cheapest party favor/thank you ever!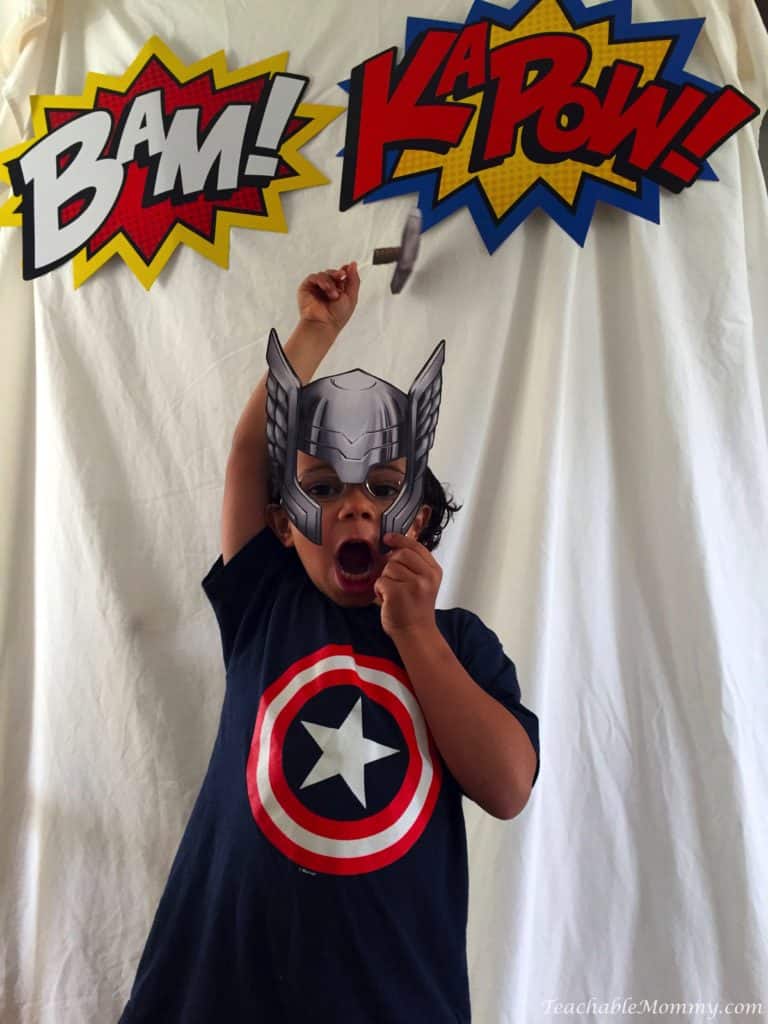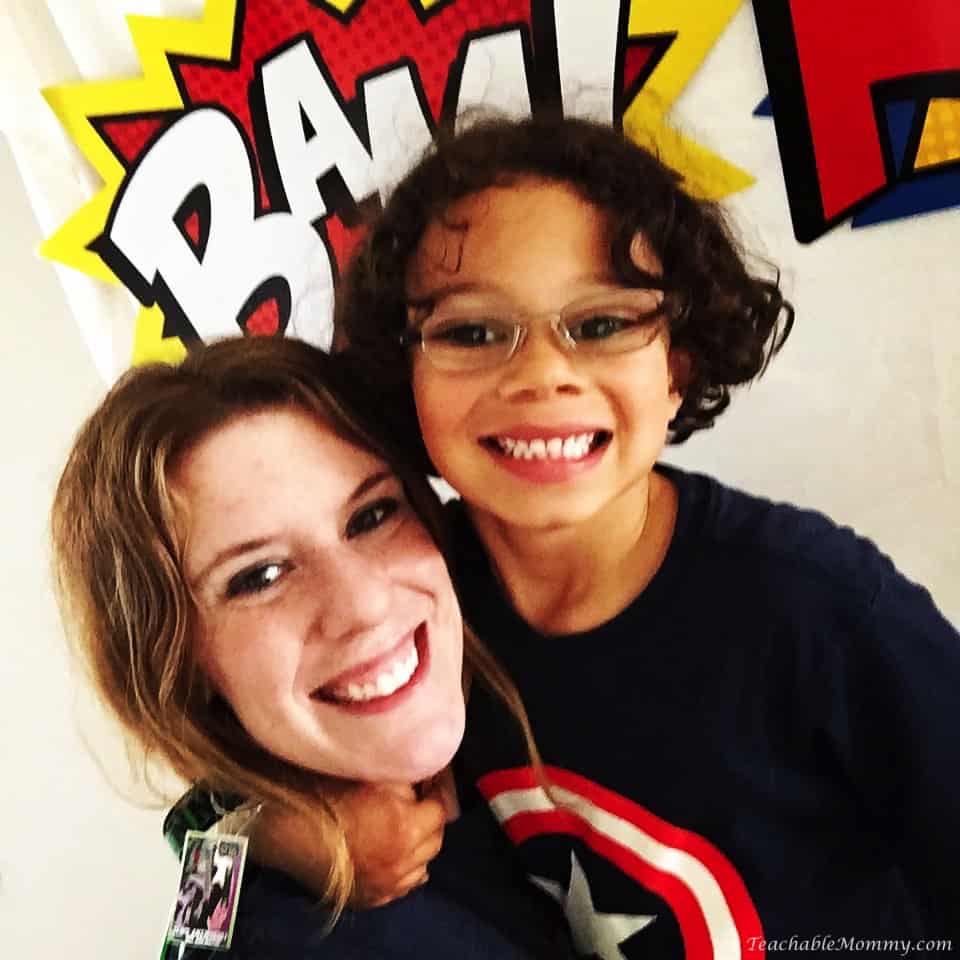 I ended up ordering 2 packs of these Avengers Photo Stick Props to use not only for pictures but also as vase decorations.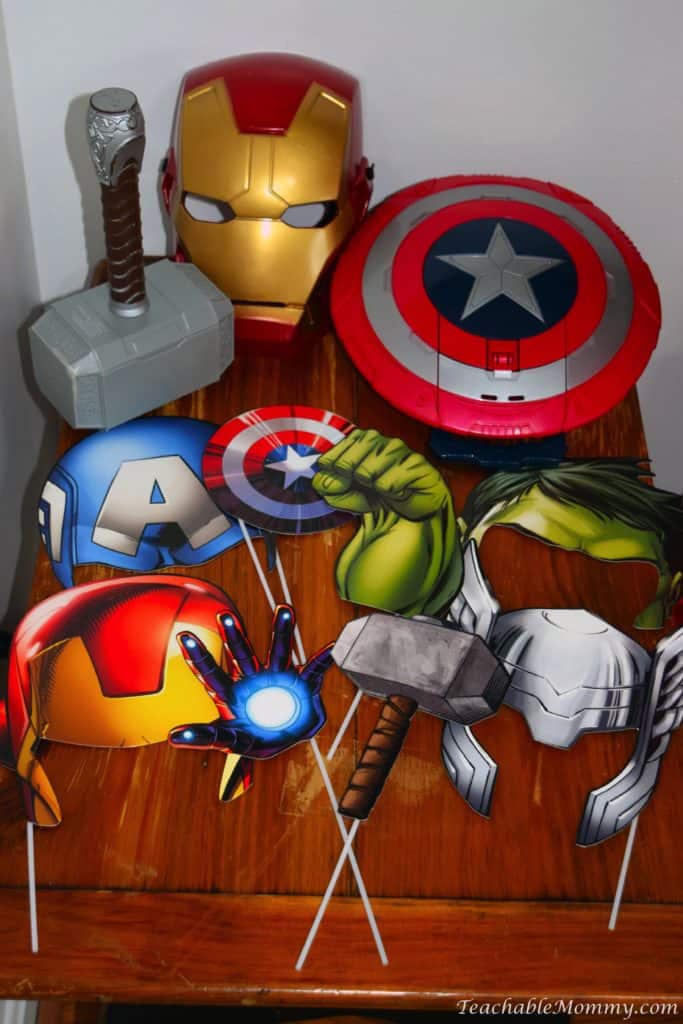 Party Tip #2: If your children have toys related to the theme, use them! Decorations, photo props, games, whatever your imagination can come up with!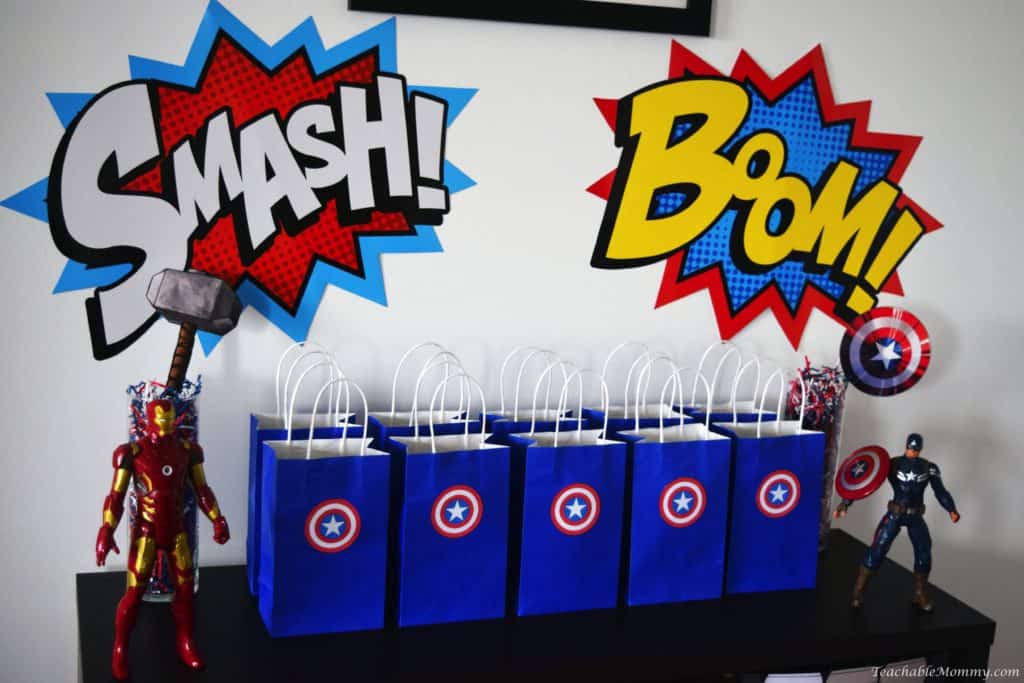 Inside the goody bags were Avengers snacks, crayons, pencils, stickers, and PEZ Avengers 2 Assortment. The kids loved them!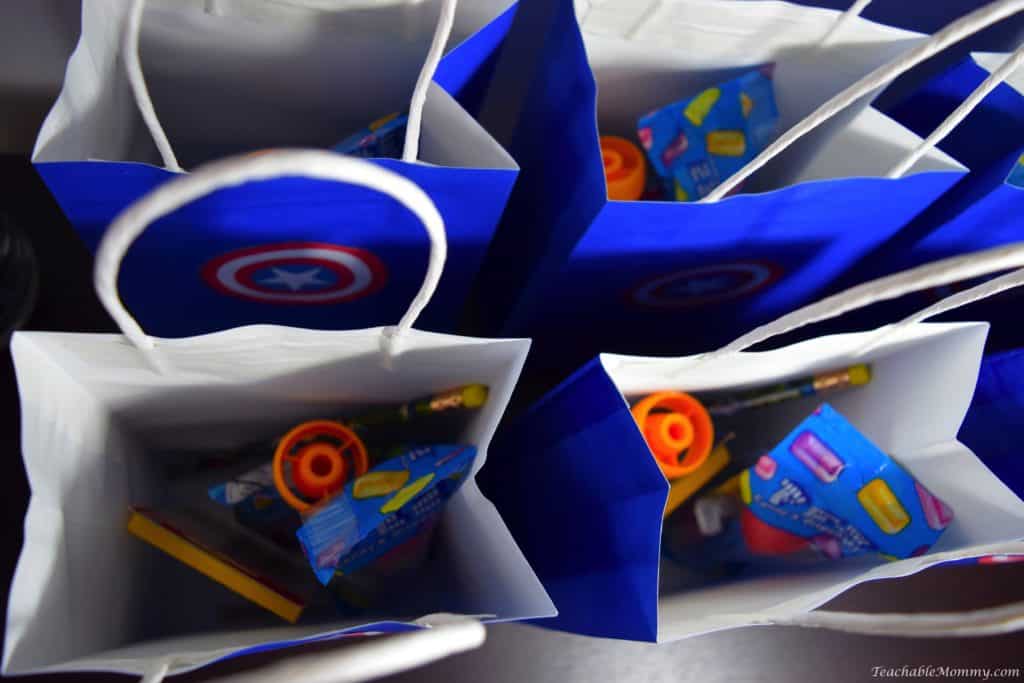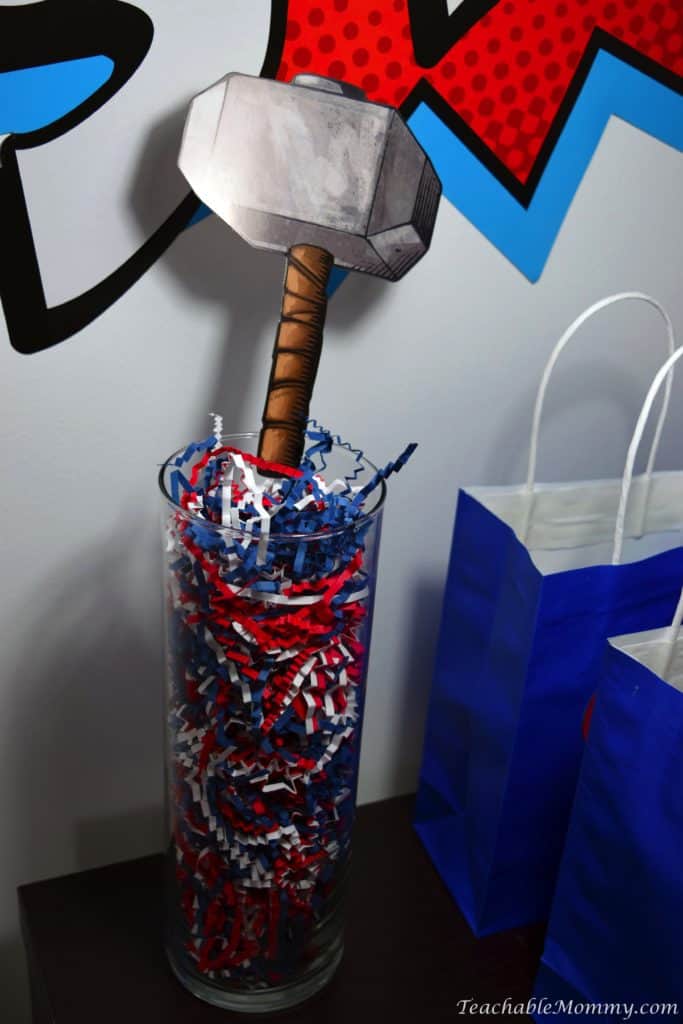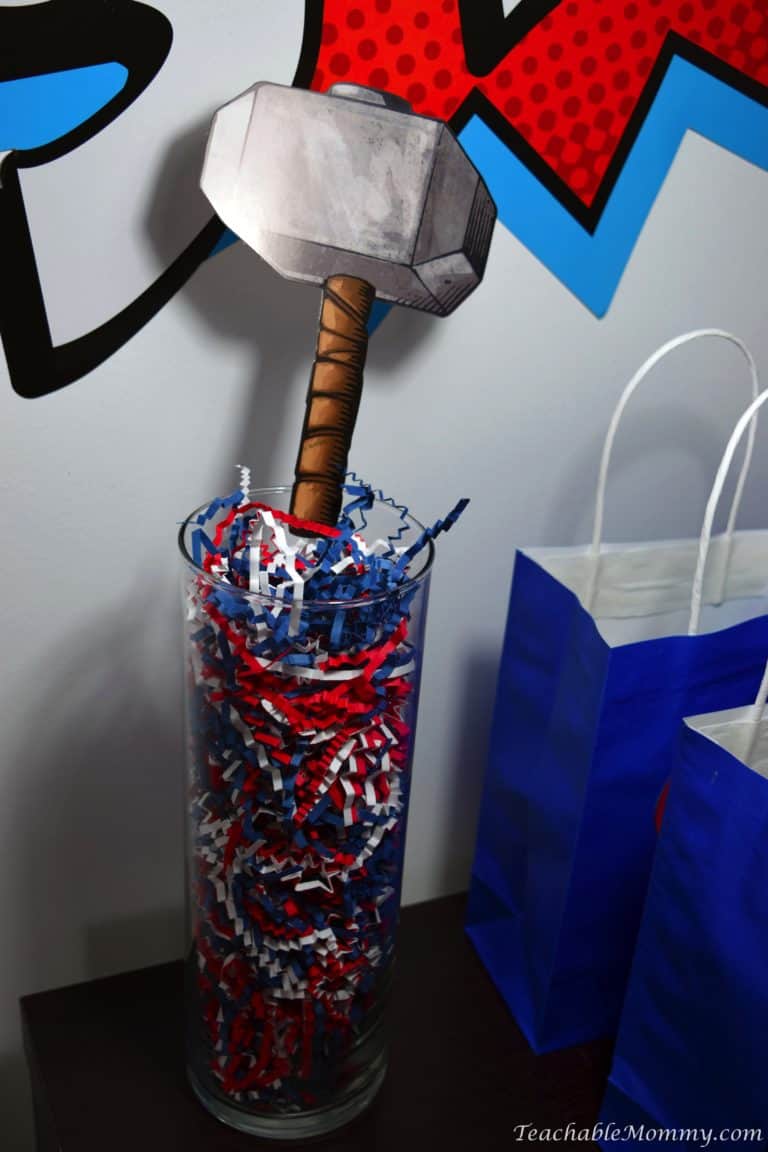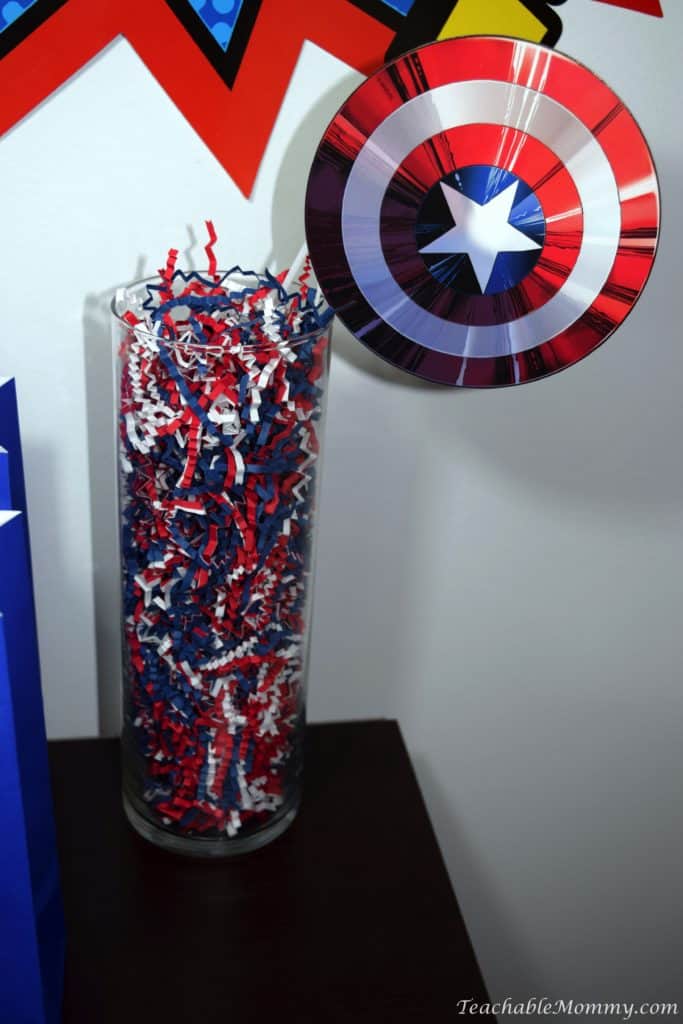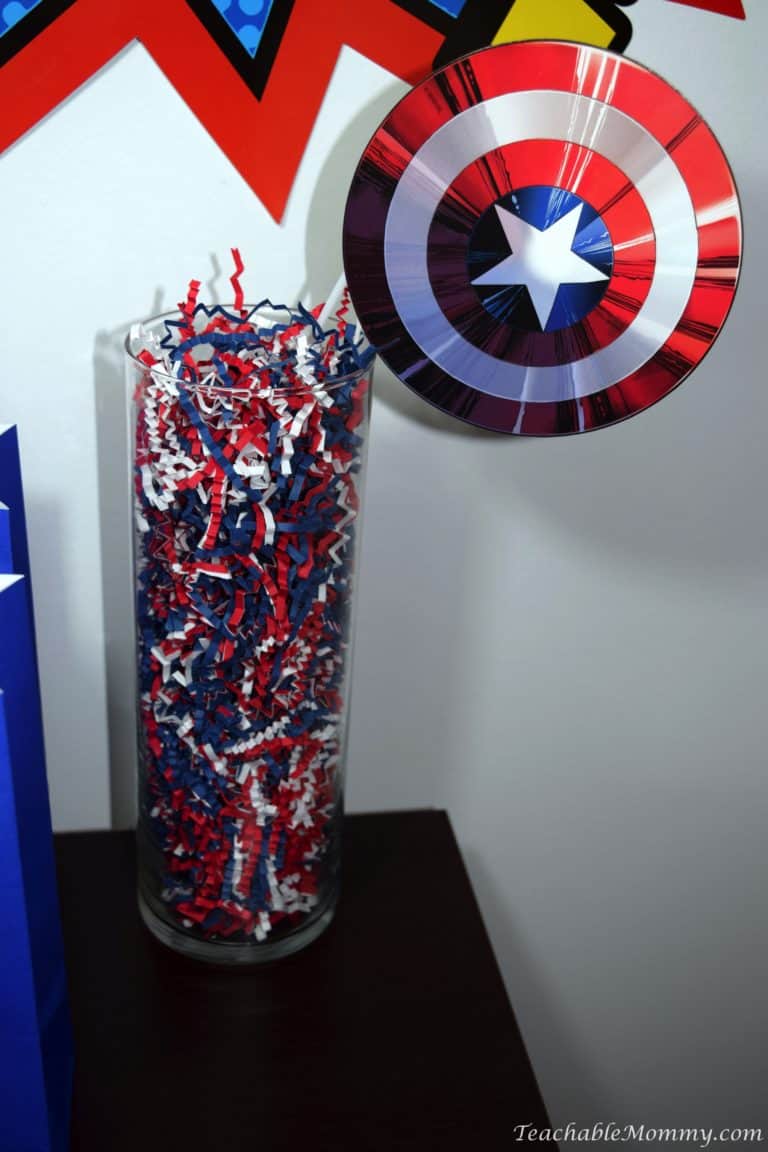 When you have a house full of 7 and 8 year olds you need to keep them entertained. Otherwise your living room might end up looking like New York City after the Avengers took on Loki.
Plan one: game time. Pin the Star on Captain America's Shield. These kids were too good though, so we had several rounds to finally declare a winner!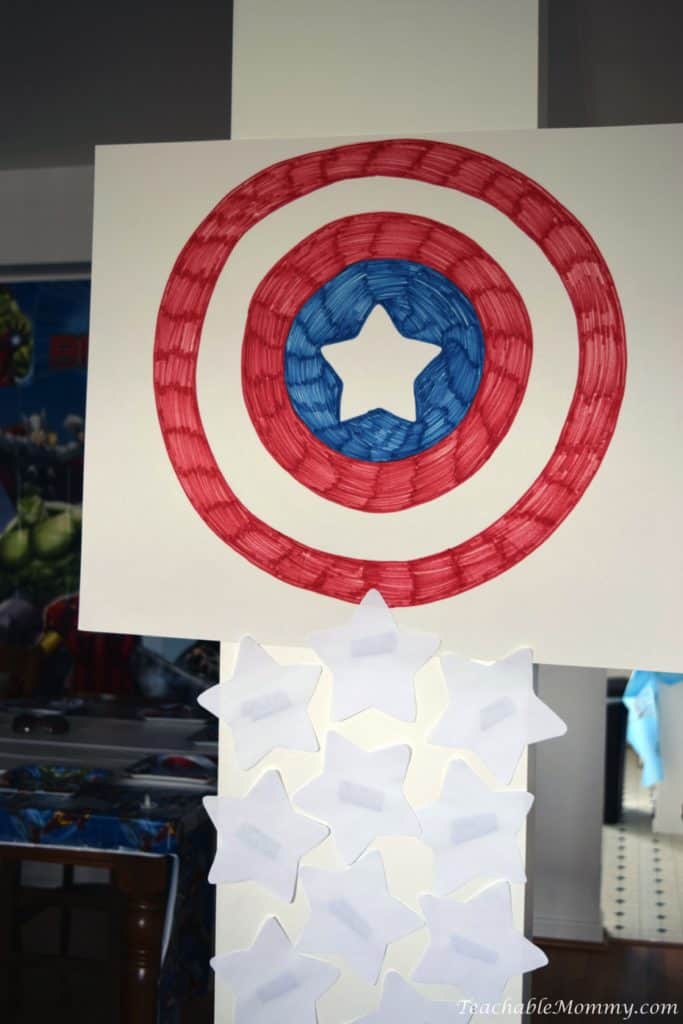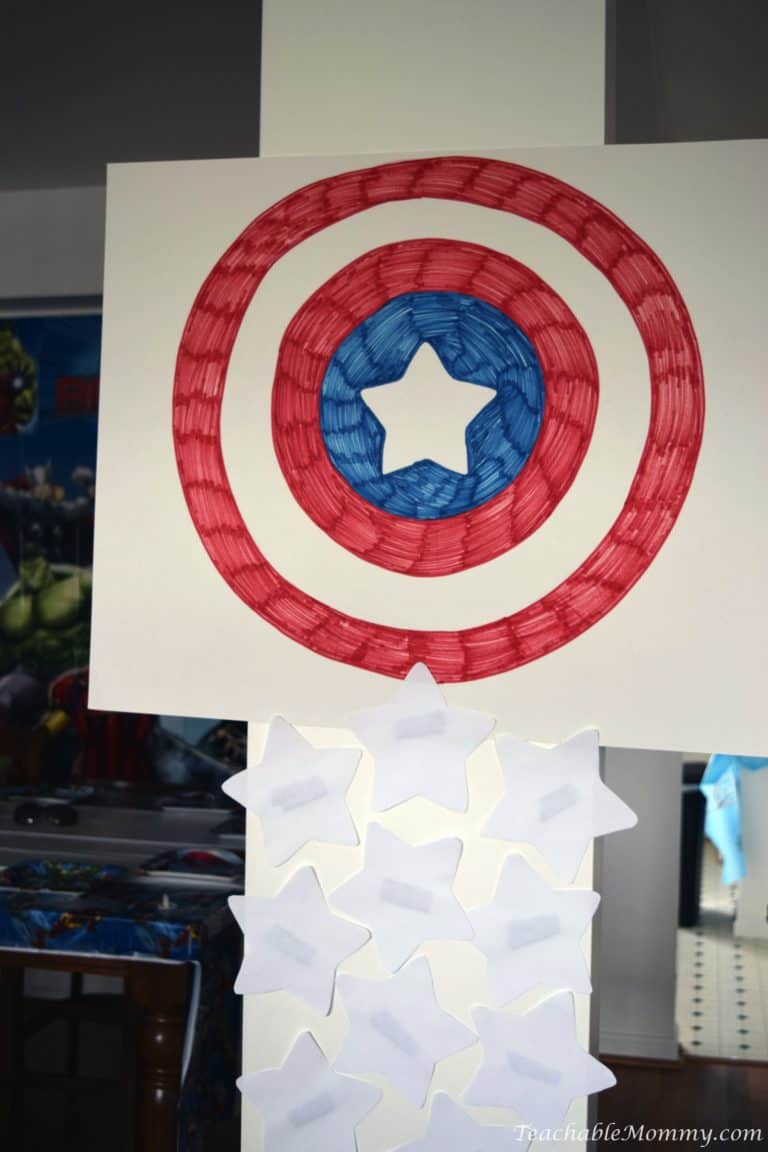 Plan two: get crafty. Crafts are something I try to do at each party too. Kids love being able to make something to take home. Perfect craft find: Color Your Own Superhero Masks! Goes with the theme and they can use them in the photo booth! Yeah!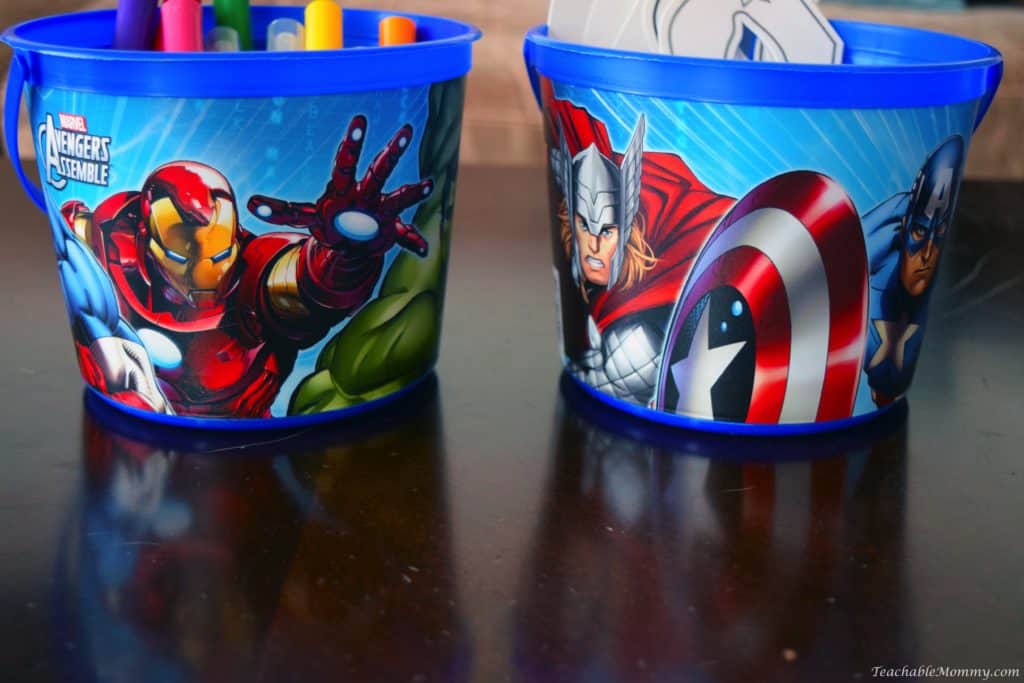 Marvel Avengers Favor Containers helped to keep the craft table organized. At least until the kids got there. But hey, now they are in my son's room holding all matters of important things.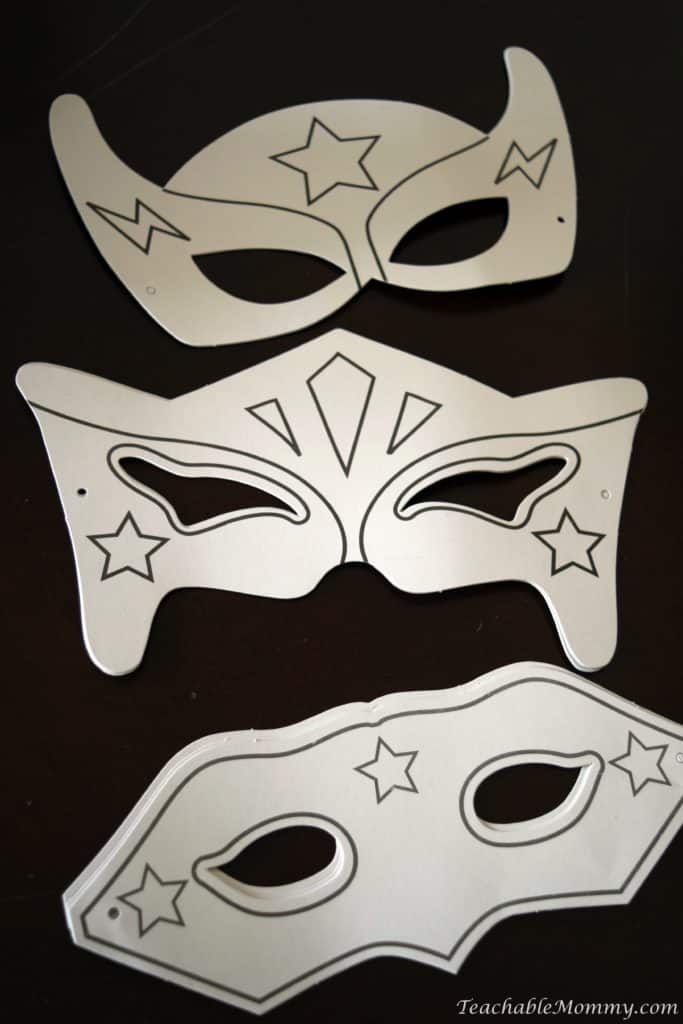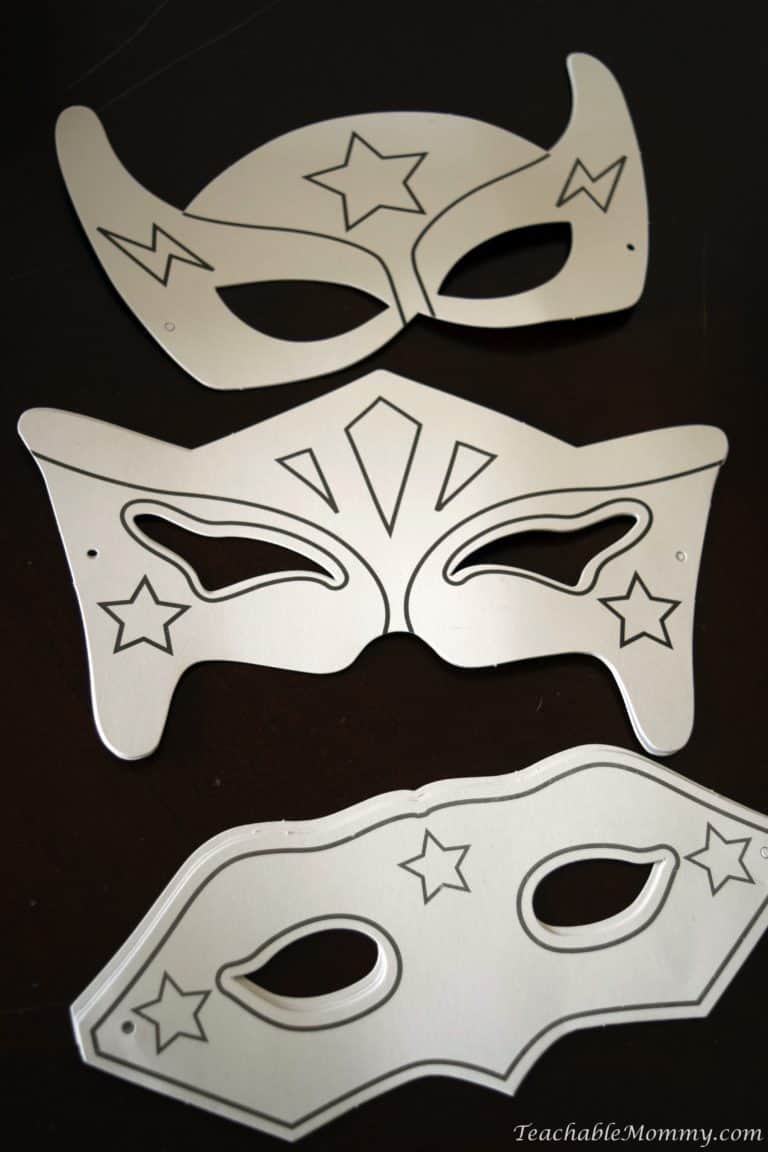 What do superheroes eat? Hulk Hot Dogs, Patriotic Chips, Hawkeye's Veggie Arrows, and Captain America Shield Fruit!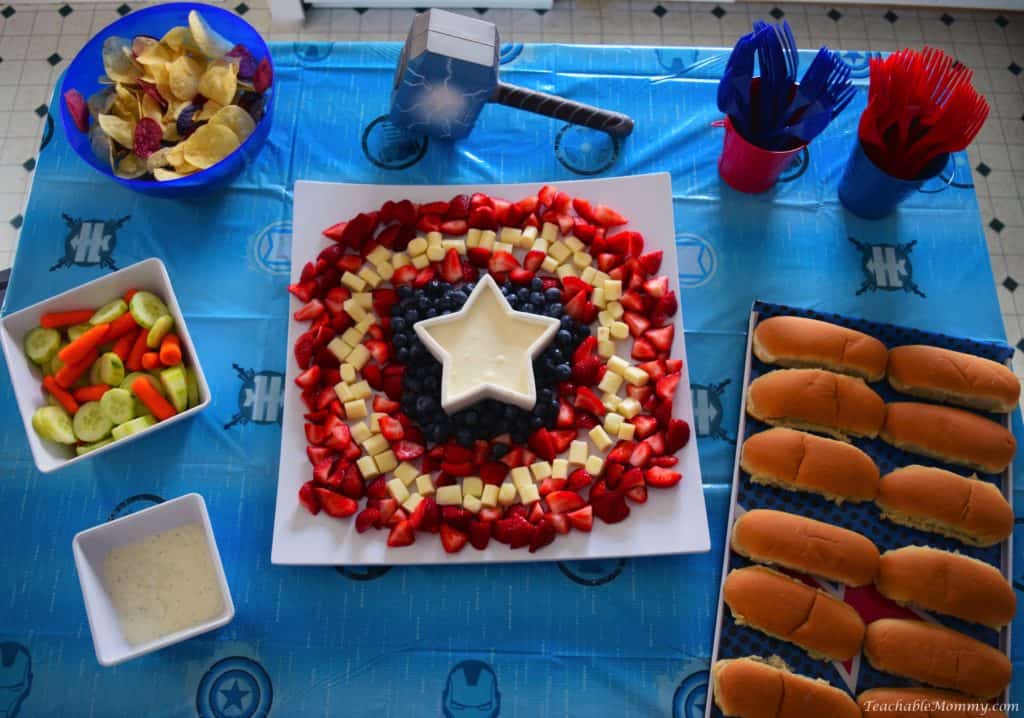 Find the cream cheese fruit dip recipe here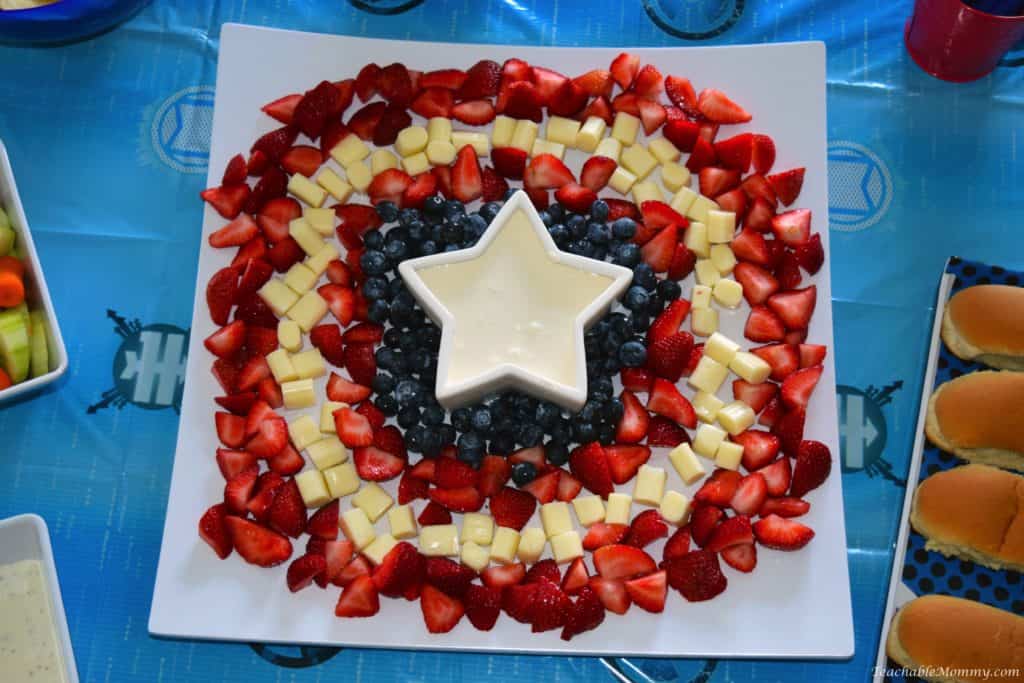 I used the Avengers Assemble Tablecloth in the kitchen and the Marvel Avengers Tablecloth for the dining room.
It wouldn't be a party without dessert!! This might be my favorite part, just a little…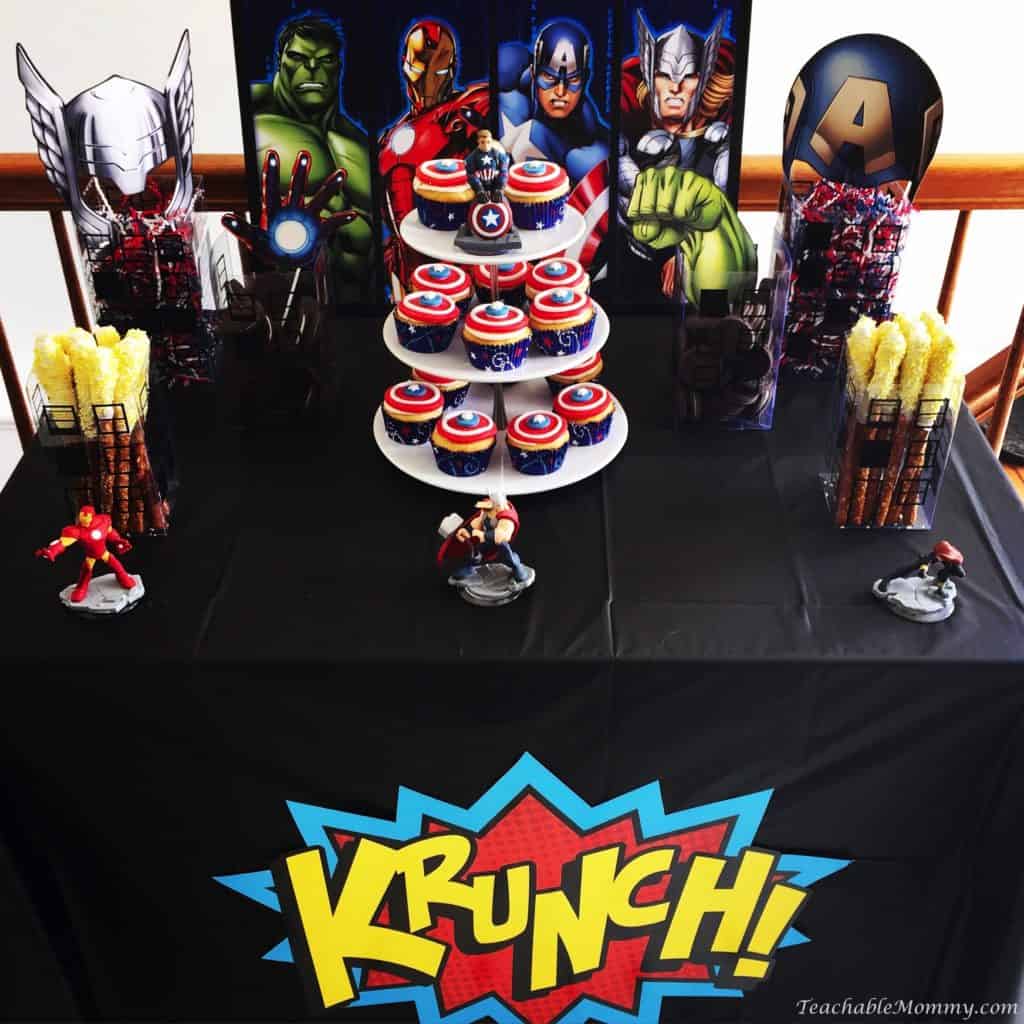 Here we have Captain America Shield Cupcakes, Nicky Fury Eyepatches, and Thor Lightening Bolts.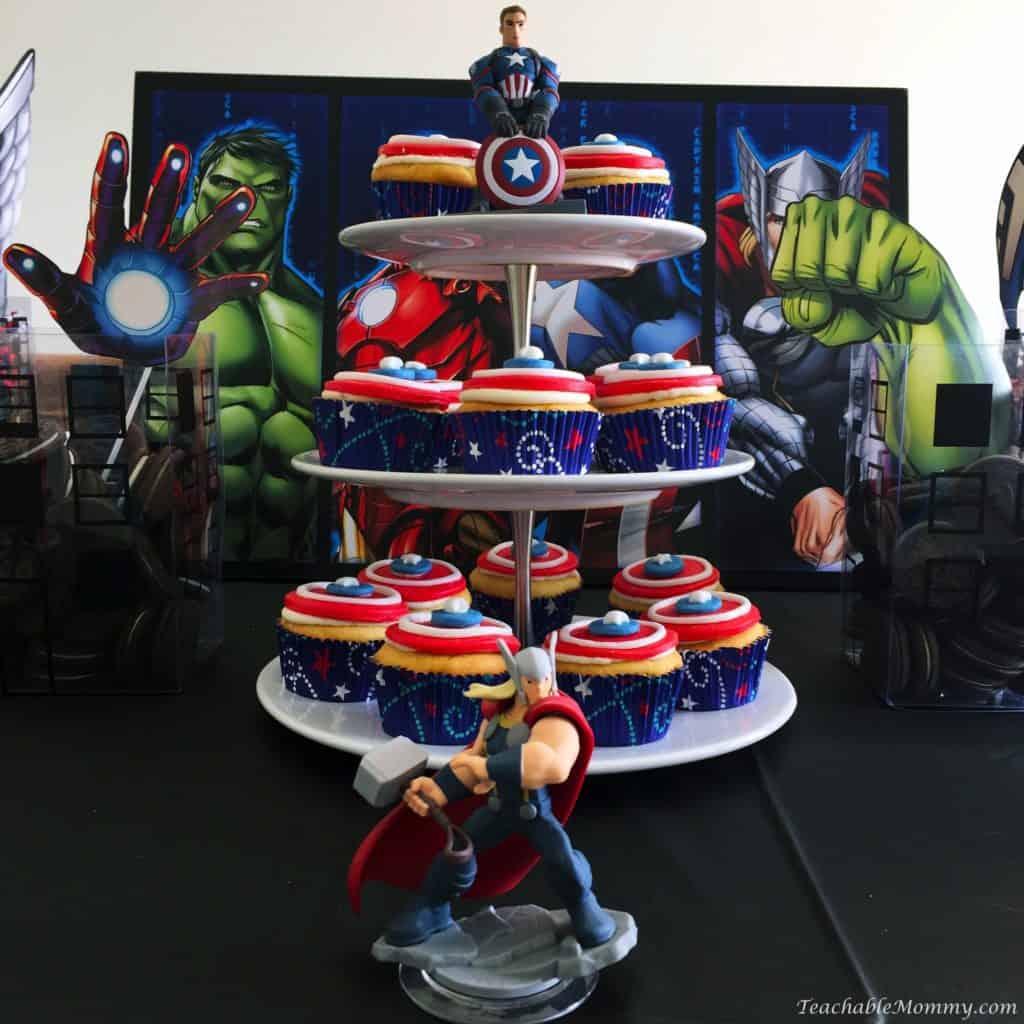 The dessert containers and vases are the Cityscape Candy Buckets.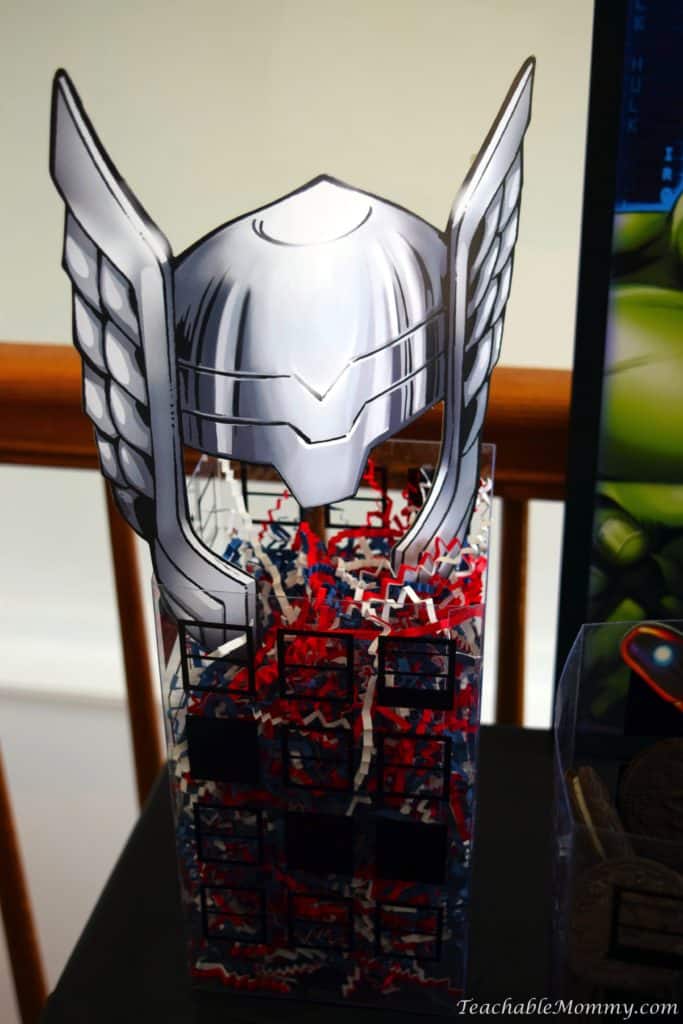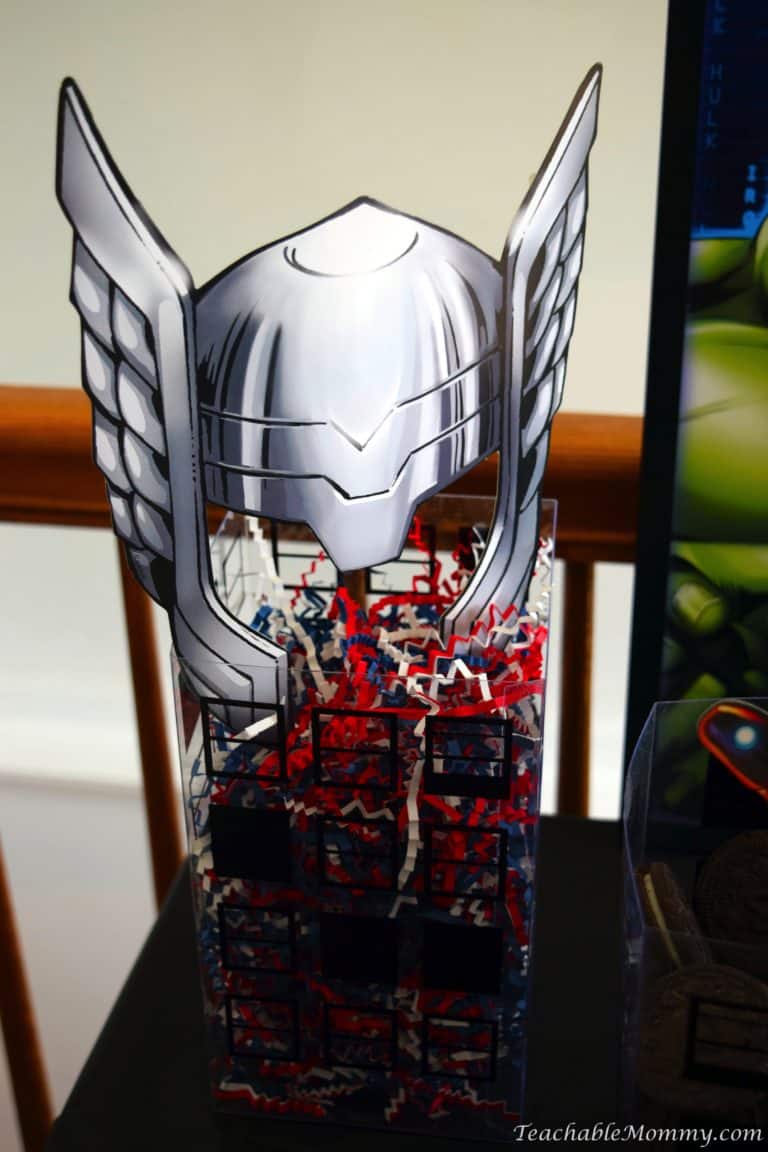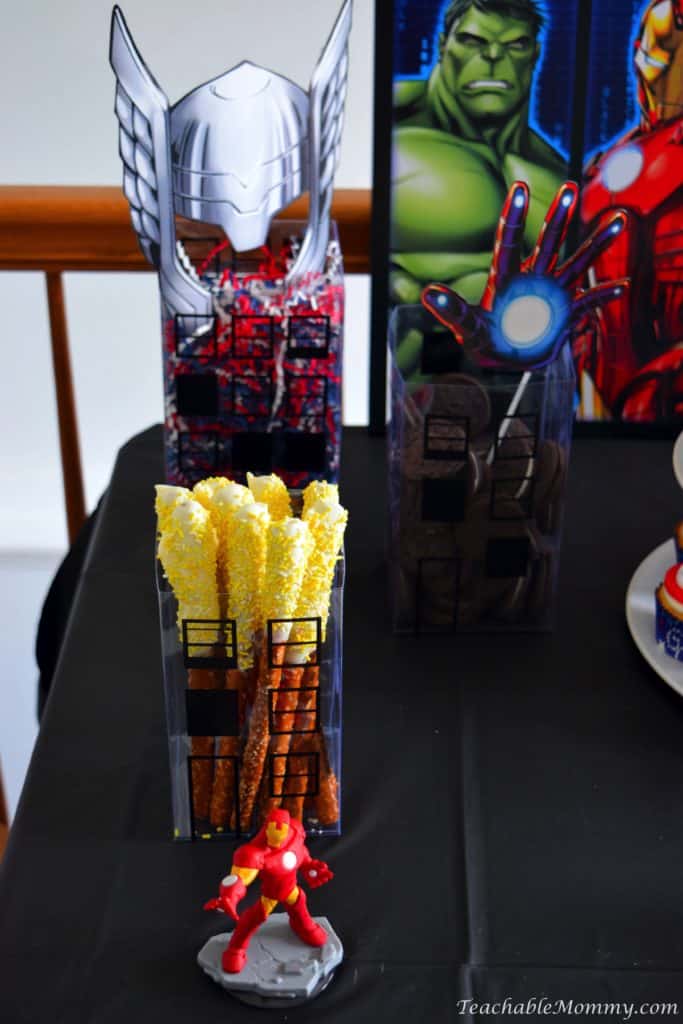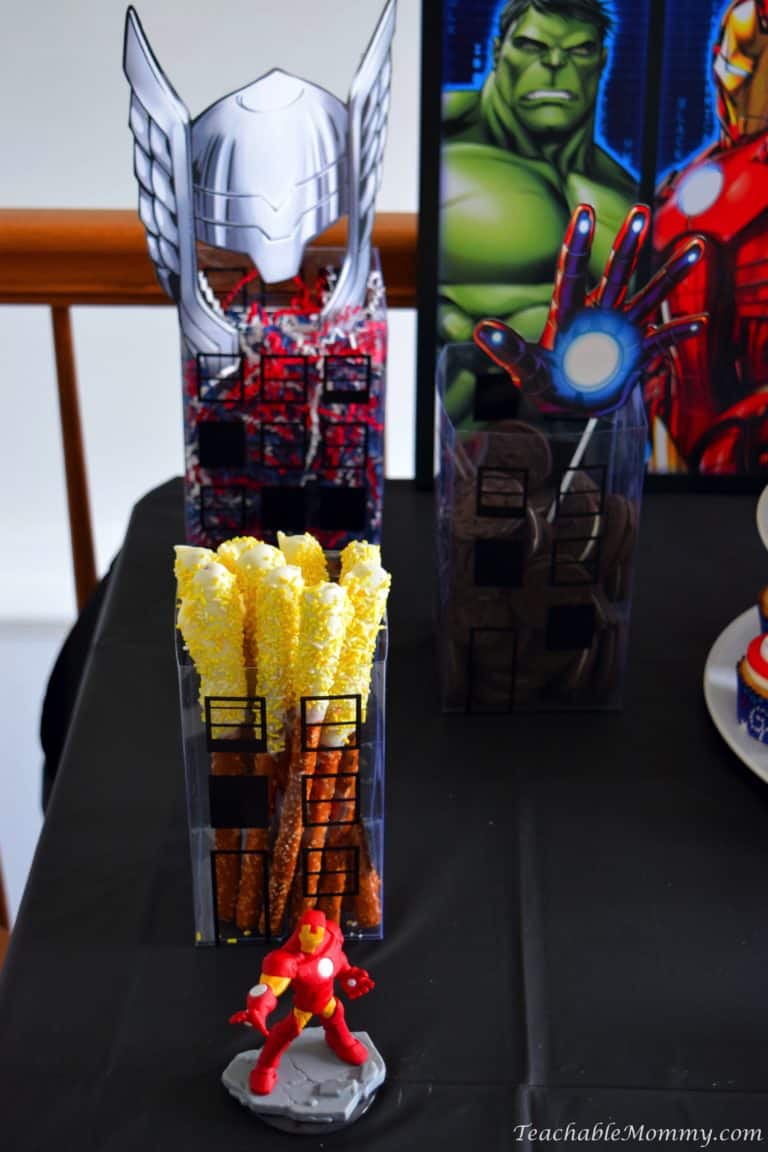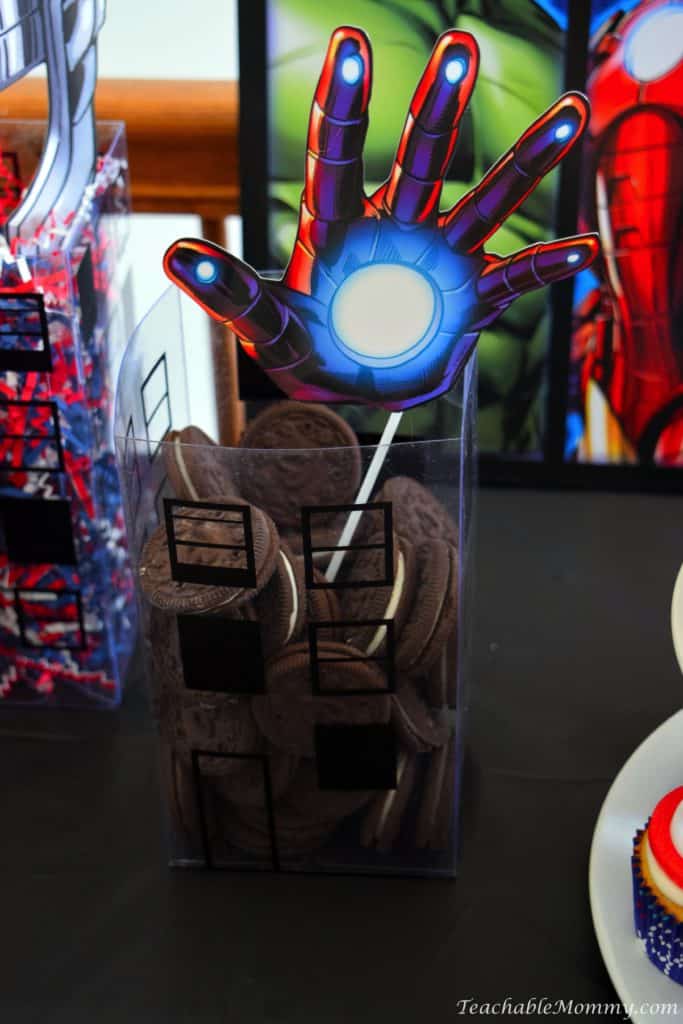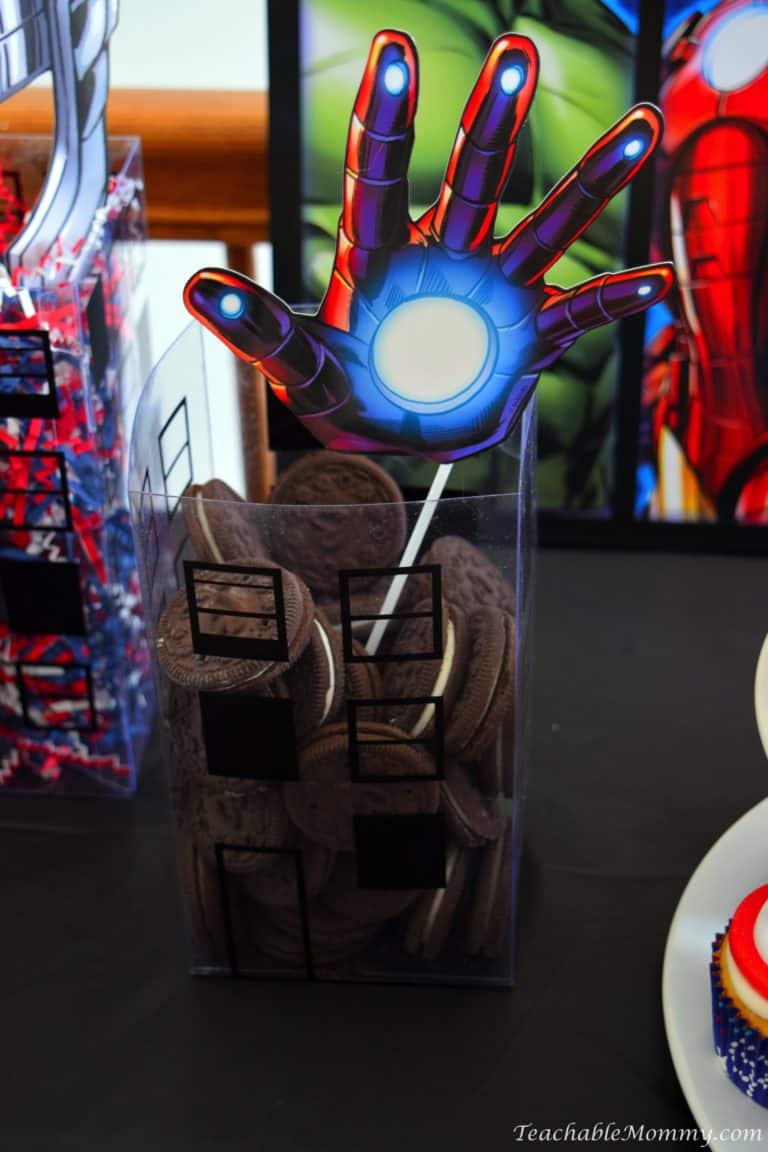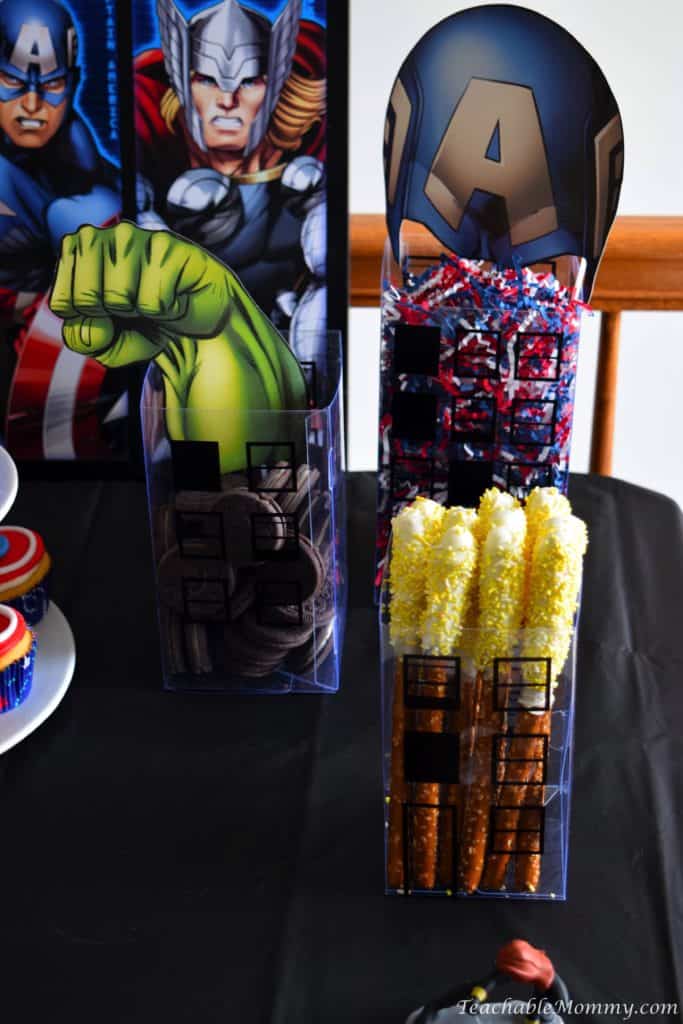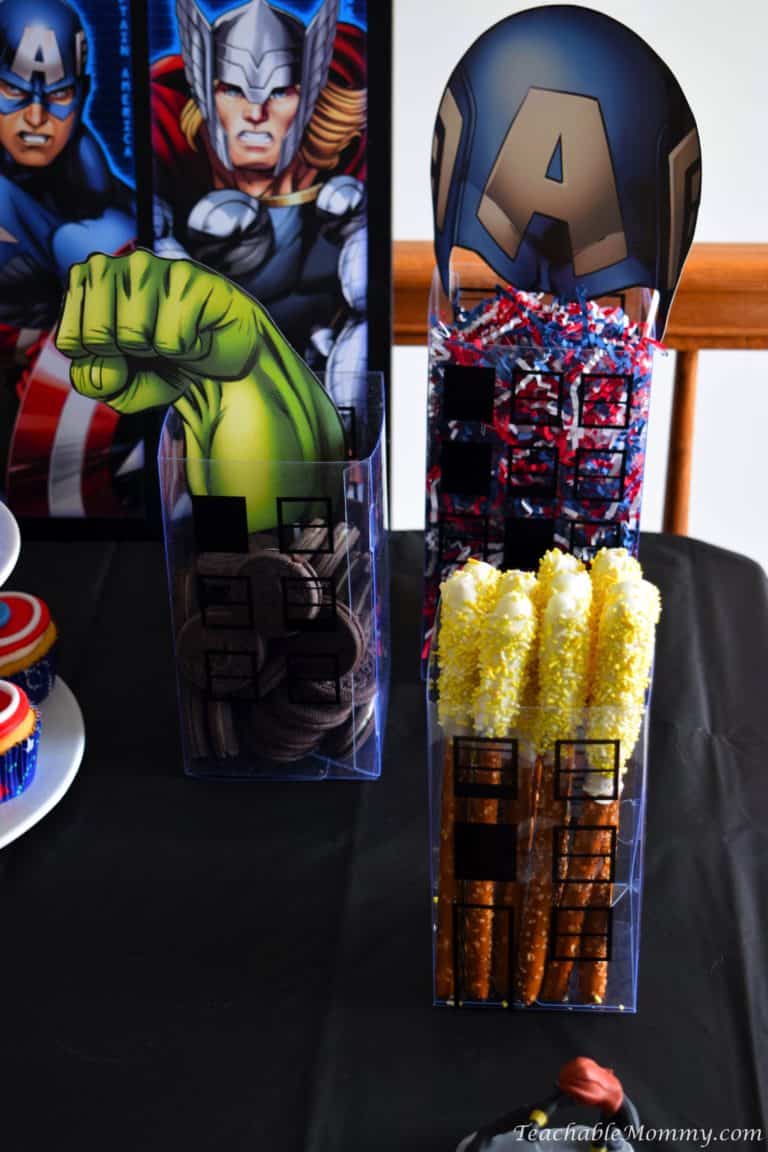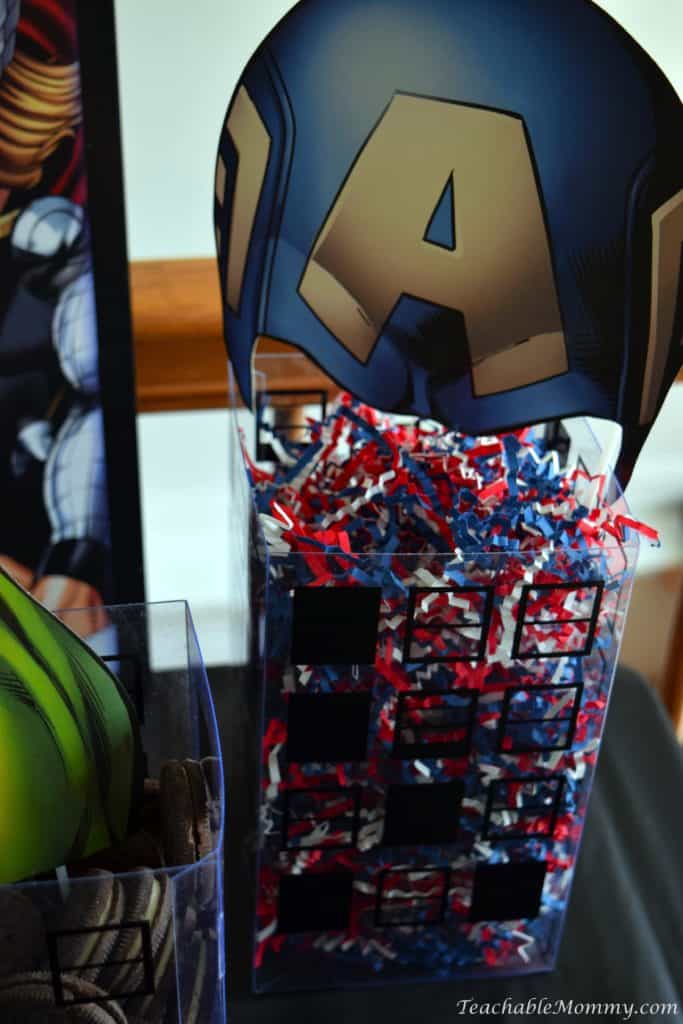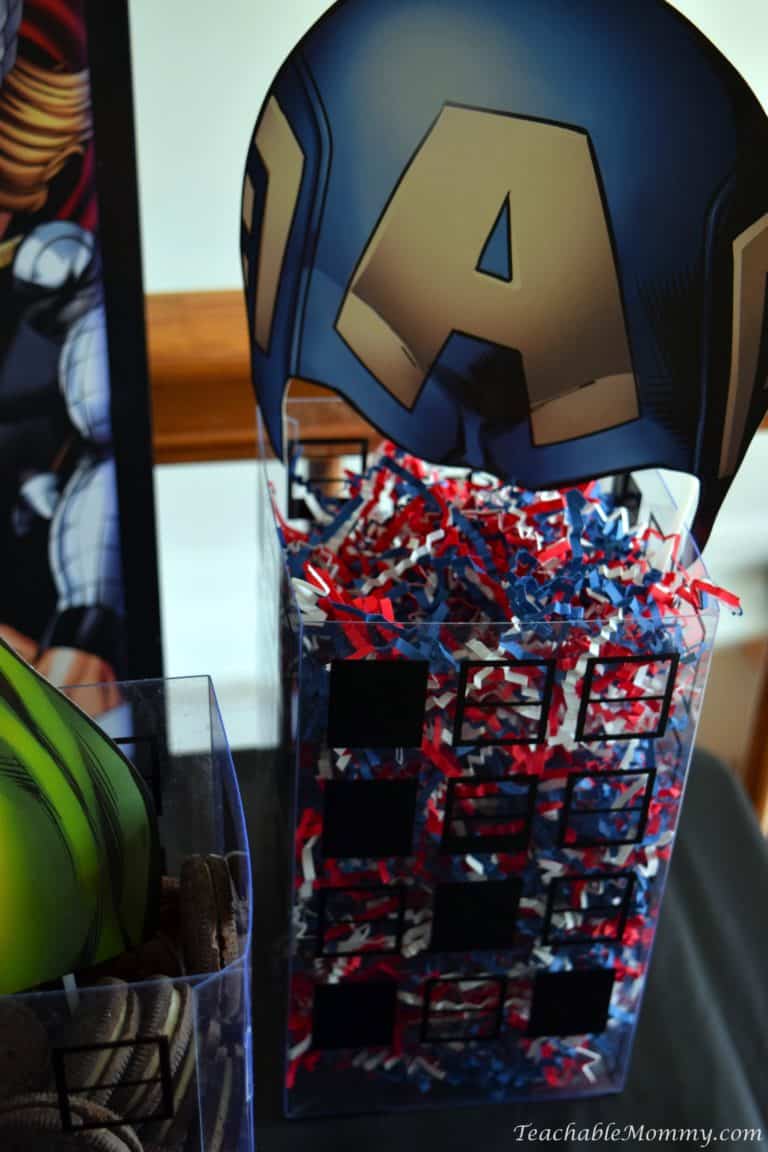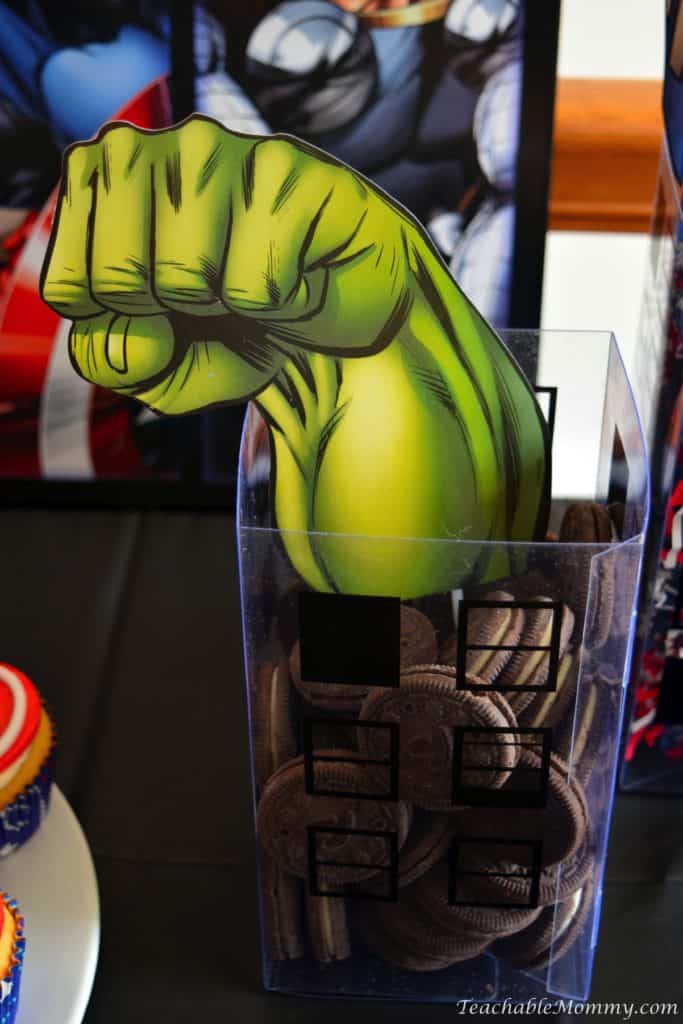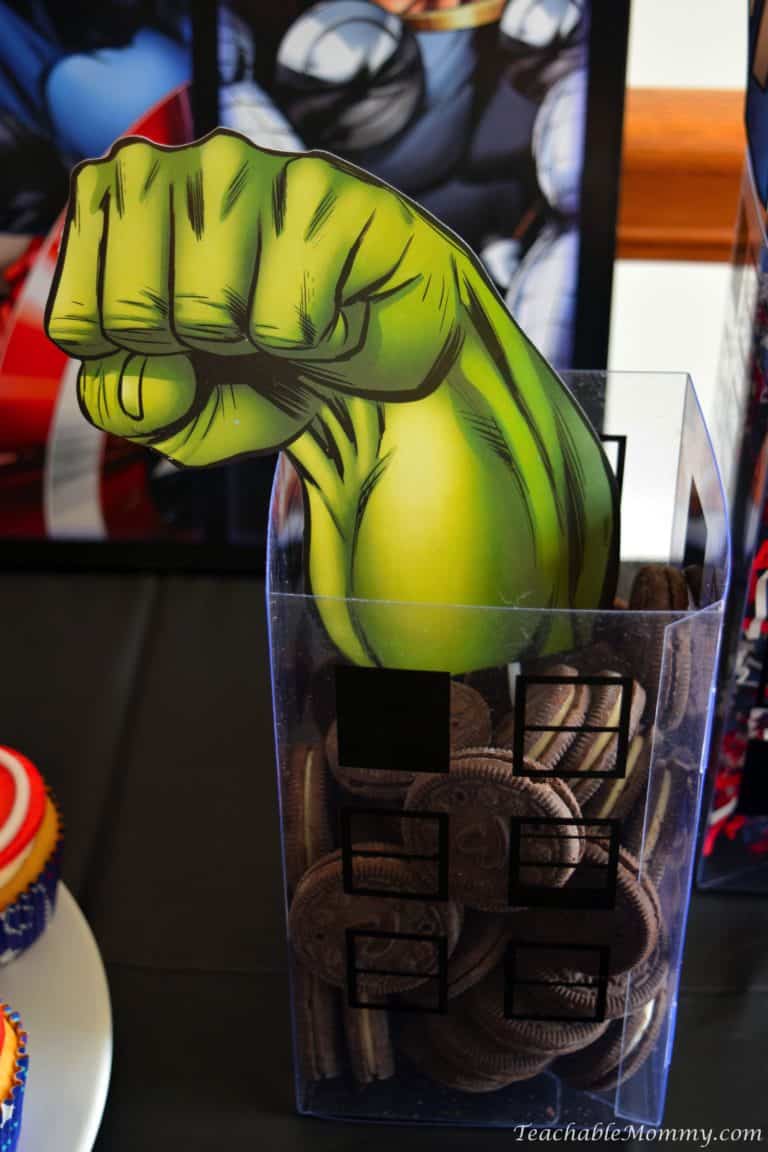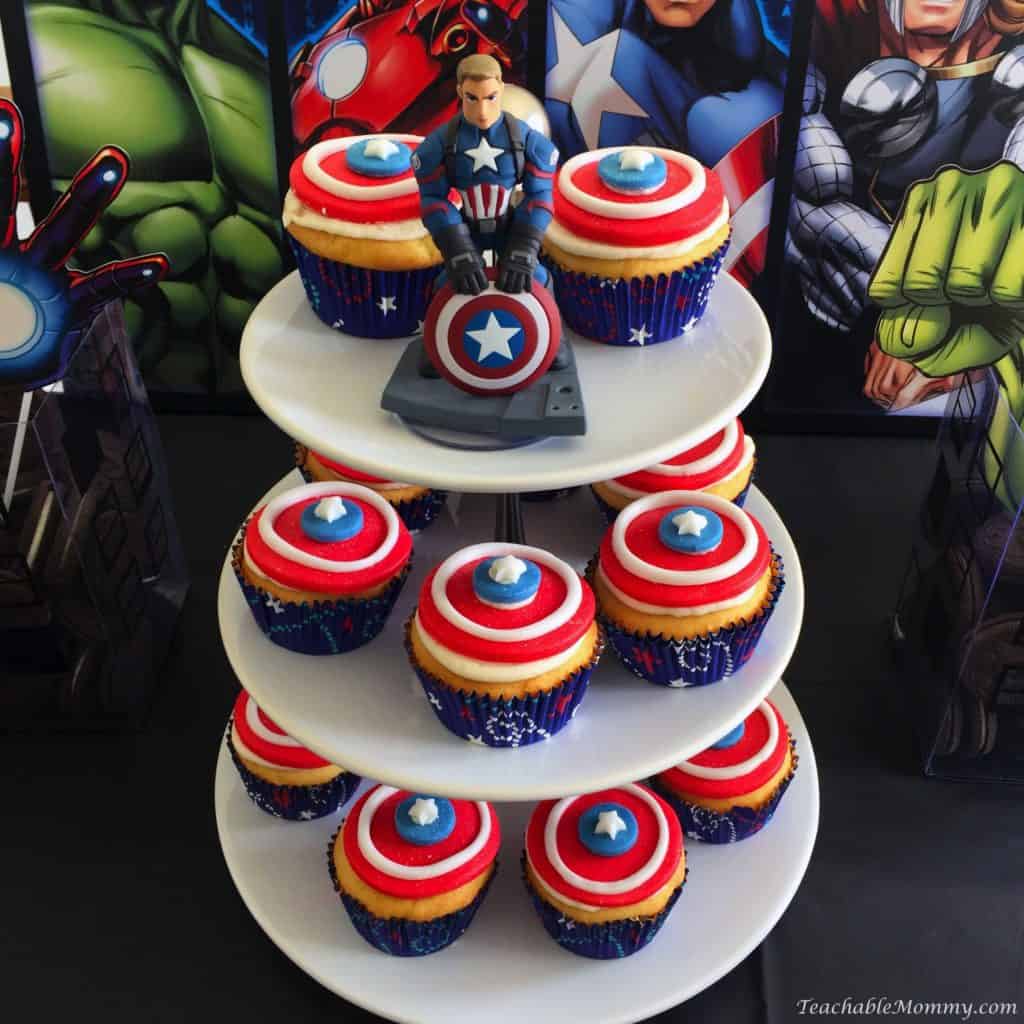 Party Tip #3: Oriental Trading is one of the best places to shop for parties, especially if you are trying to rock out on a budget. Between Oriental Trading and stocking up on superhero goodies when I spotted them on clearance, this whole party was under $100!
This might be one of my top favorite parties yet. I loved the theme, all the decorations, and how much fun everyone had. It was a great day celebrating my not-so-little anymore (excuse me while I cry) boy!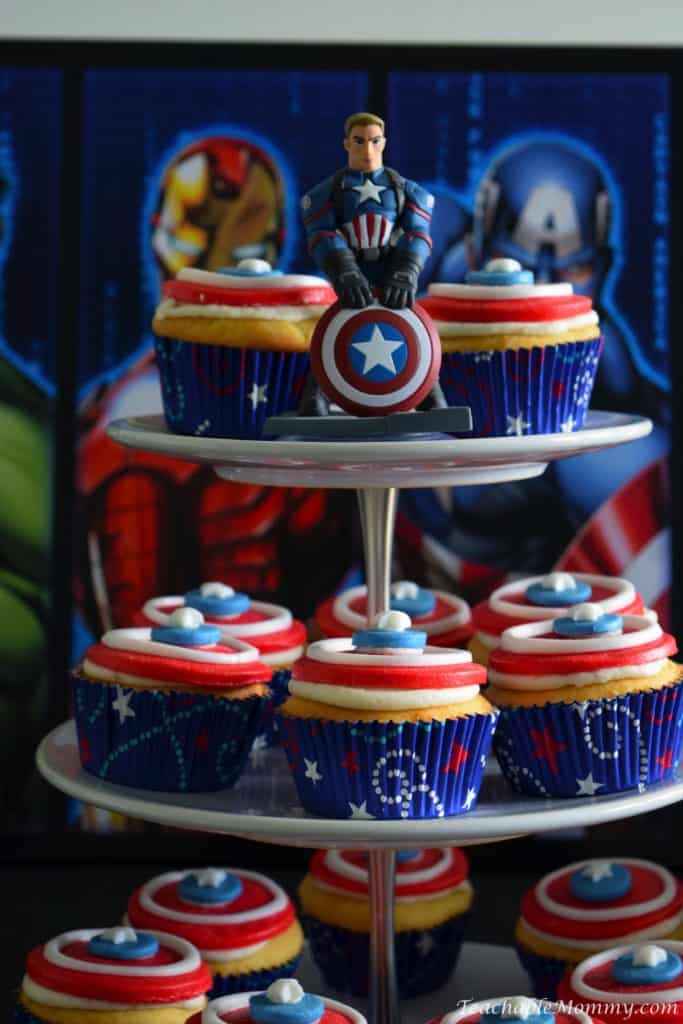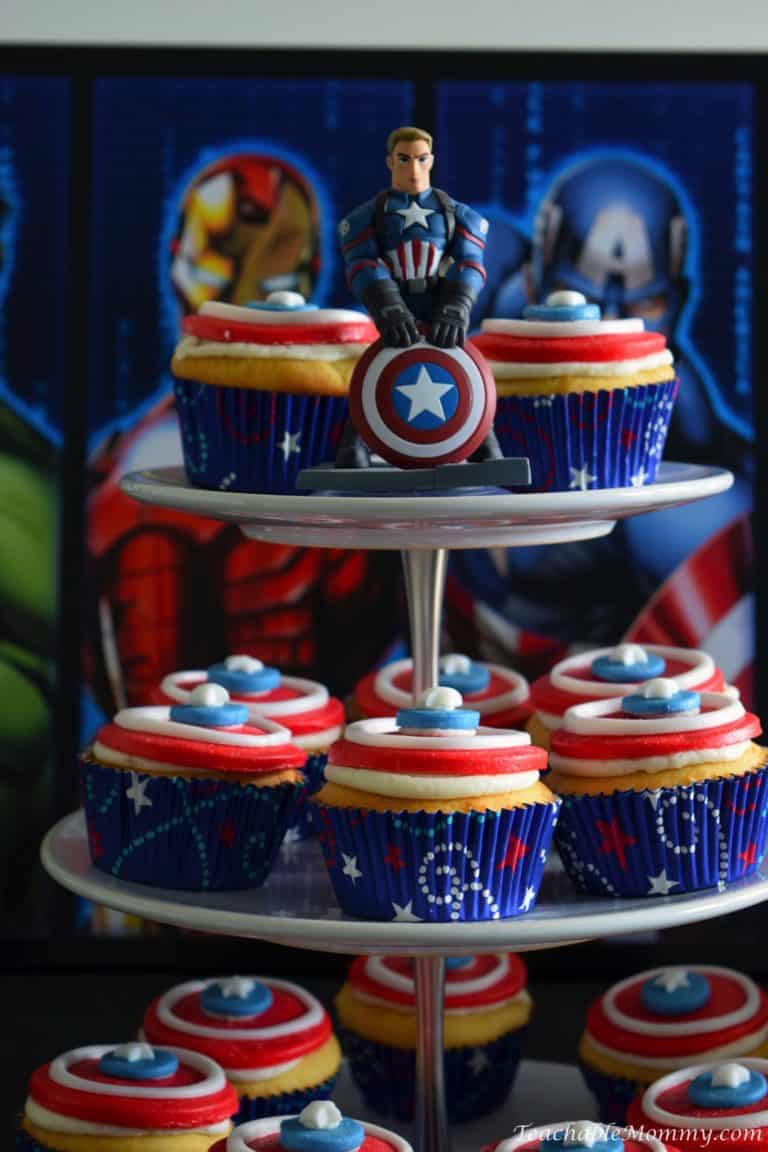 Who is your favorite Avenger?
Thank you to Oriental Trading for helping us have an amazing party. All opinions are my own.