This post has been a long time coming. Months in fact. We took our first Disney Cruise in September on the Disney Dream. And just like that we were bitten with the cruise bug. When Disney Social Media Moms Celebration was announced as a Land and Sea adventure I couldn't wait to get back on a Disney ship.
A lot of my friends were first time cruisers and I tried to help them navigate the ship based on what I knew from our adventure. So I thought I should maybe finally write this post and share what I know with all of you. So my Disney Cruise Line tips are for all your first time cruisers and maybe some pros will learn something new too!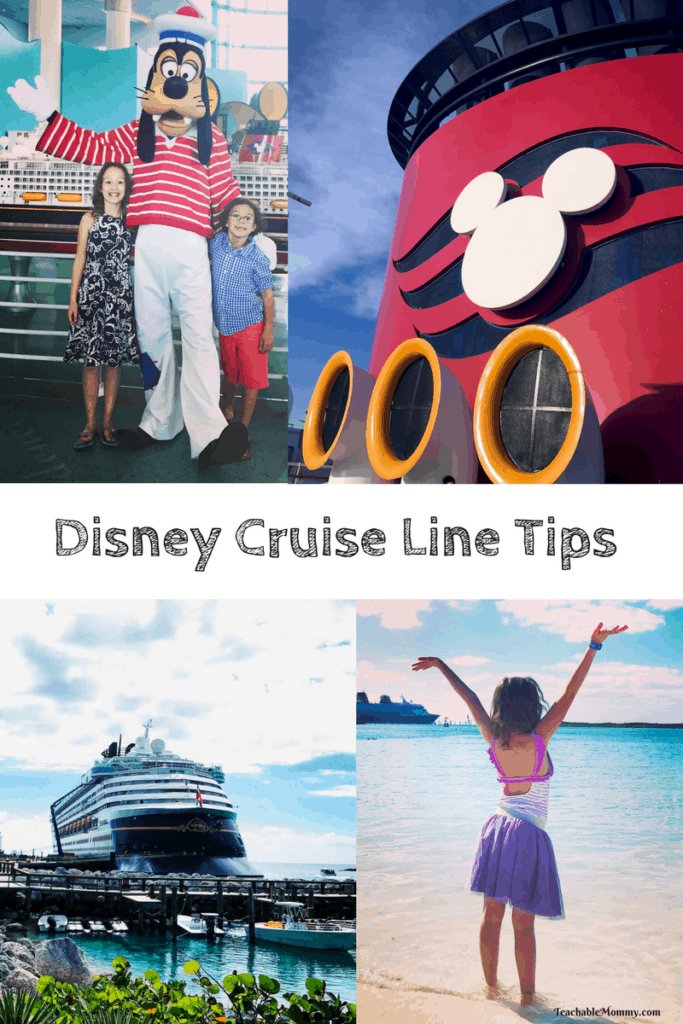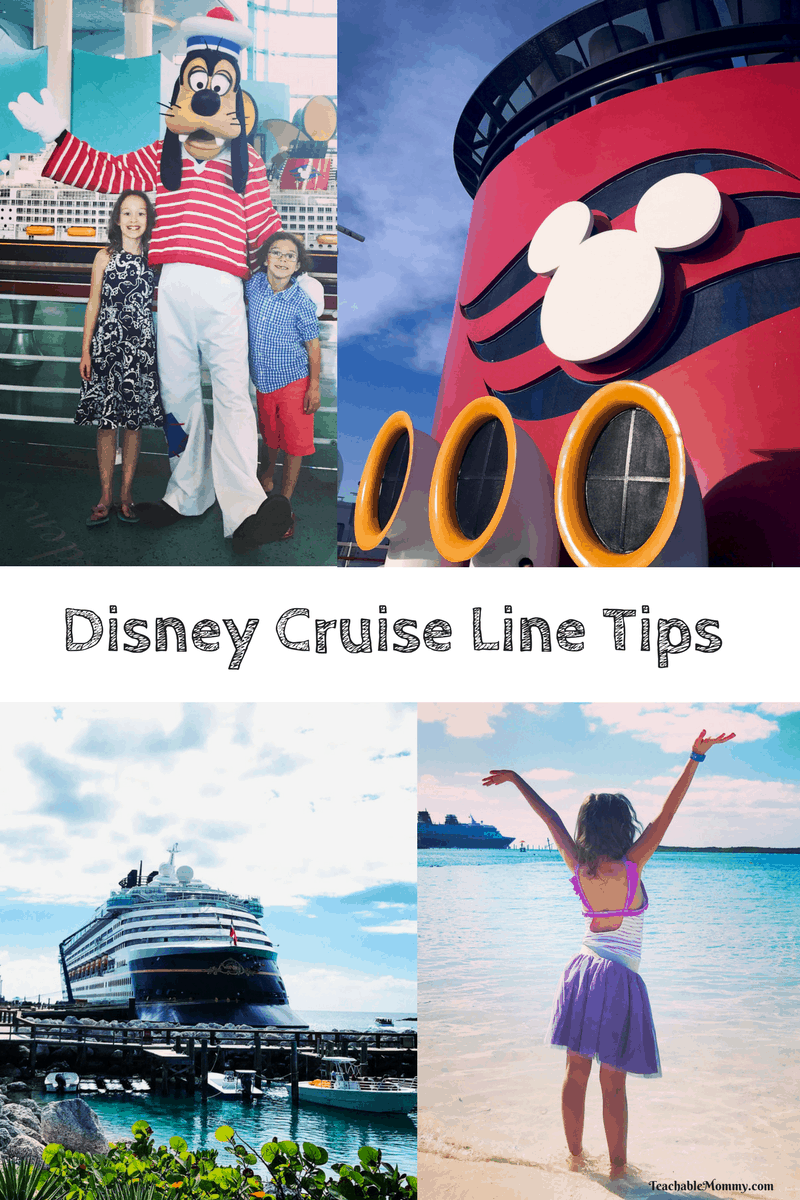 Disney Cruise Line Tips
Before You Go
Book your transportation through Disney. Although the Magical Express is an extra fee, it's nice to have Disney take care of everything. You can use other forms of transportation, but if there are any issues, like traffic, breakdowns, etc Disney will make sure you get to the ship. Uber and Lyft can't do that for you.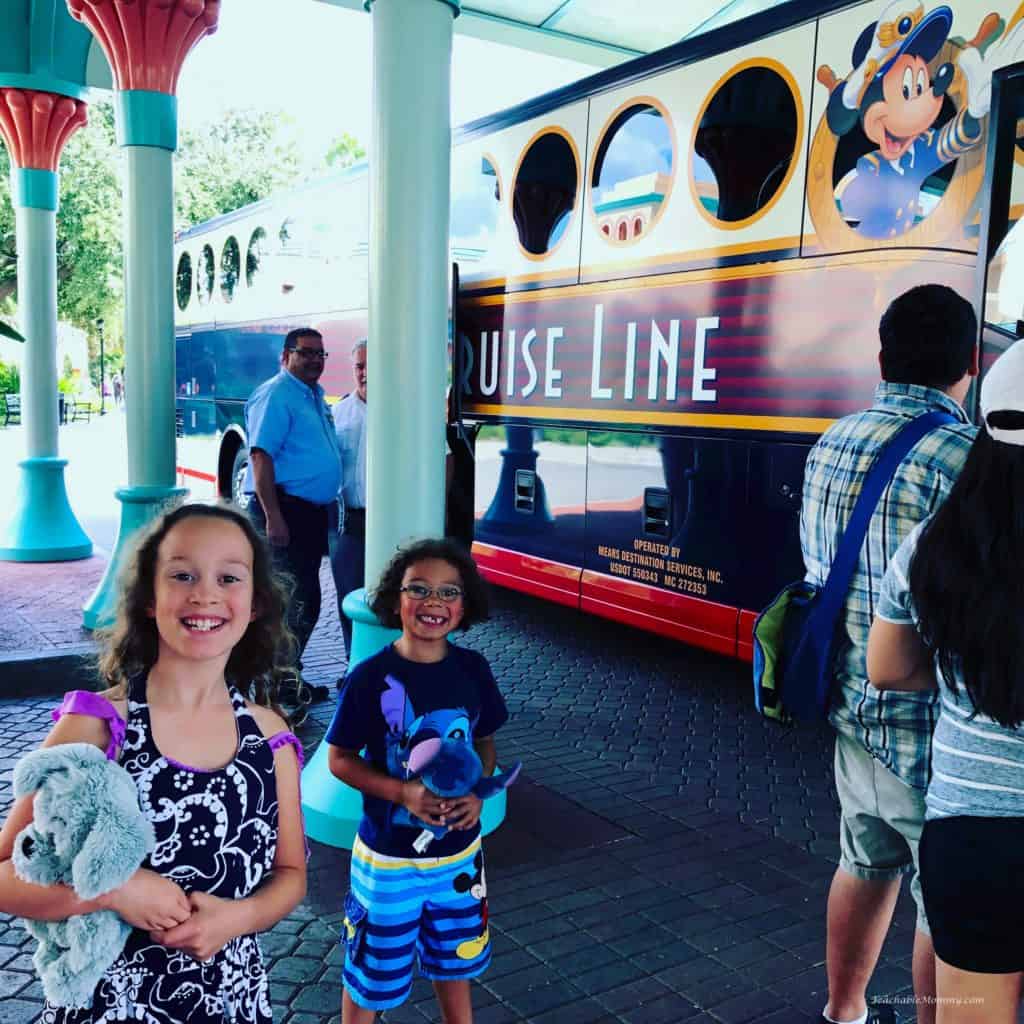 Pre-pay tips.
Tips are not included in your cruise price. Pre-pay to save yourself the time while on the ship. And if someone blew you away with their service you can always add more to your initial amount.
Download the Disney Cruise Line Navigator App.
The Disney Cruise Line Navigator allows you to check all onboard activities and text with other people on the ship once connected to the free wifi on ship. Additional wifi packages available for purchase allow you to use your devices like normal. Bonus: It has the cutest countdown clock!
Worried about motion sickness?
Book mid-ship. This will put your right over the stabilizers Disney uses to keep their ships from rocking a lot. Also try pressure point bands and dramamine if you are prone to motion sickness. The first time I felt the ship move it reminded me of when you are sitting down having a few fun adult drinks and then go to stand up thinking Woah. I've had more than I thought.
Pre-Register the kids for Kids' Clubs.
During your check-in process online you can choose to pre-register the kids' for their activities. If the line at the terminal is long, head to the ship and pick up their bands at the registration desk located near the kids clubs.
Schedule your activities early.
Schedule onboard activities like character meets, adult dining, and salon time when your booking window opens. Port adventures are also available for booking at this time. The window opens 75 days prior for first time cruisers and sooner for Castaway Club members depending on your tier.
Print your forms.
All forms must be signed and filled out at home. Print them to bring with you to save time at the terminal. If you forget don't worry, they have extra.
Celebrating on board the Disney Cruise Line.
If you are celebrating something special, call Disney Cruise Line a few weeks before the cruise. And they will be happy to help you celebrate! We celebrated our anniversary and were given buttons plus special treats at dinner.
First or Second Dining.
You have the option of choosing First or Second Dining. First dining begins at 5:45pm. Second dining is at 8:15pm. If your family usually eats dinner early I would opt for first dining. We are an early dinner family and second dining didn't work for us.
What To Pack
Swim suits.
If you are prone to getting burned like me, you might want to invest in a coverup too!
Pirate Night clothes.
Pirate night is a big deal. I didn't realize how much so until we were in the middle of it. Now you don't have to go all out, but some people will! Disney gives you adorable bandanas, delivered to your stateroom, for the whole family. So don't worry if you aren't full cosplay, you will have something piratey to wear.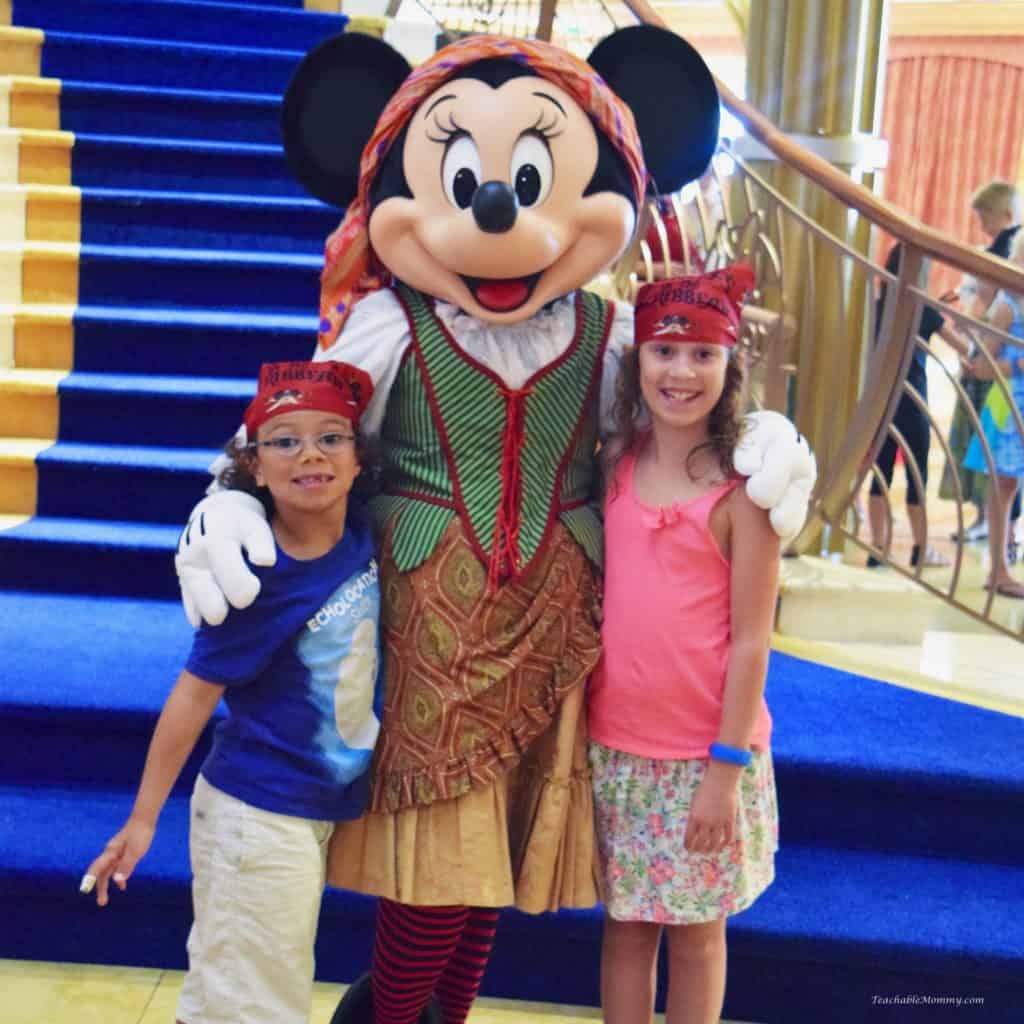 Optional formal wear.
I saw some guests dress very formal for dinner on the optional night. But you don't have to. My husband had on shorts and a Disney shirt, myself a sundress, and the kids in normal kid clothes.
Cruise clothes.
Sun dresses, flip flops, just be comfy. Cute, but comfy. Cruises are all about relaxing and enjoying the moment. Who wants to be all stiff on the beach? Not me! I'm a Disneybounding kinda girl.
Costumes.
Halloween on the High Seas includes a costume night. But even if you aren't cruising during the holidays, kids will still enjoy wearing costumes. Especially when meeting their favorite characters!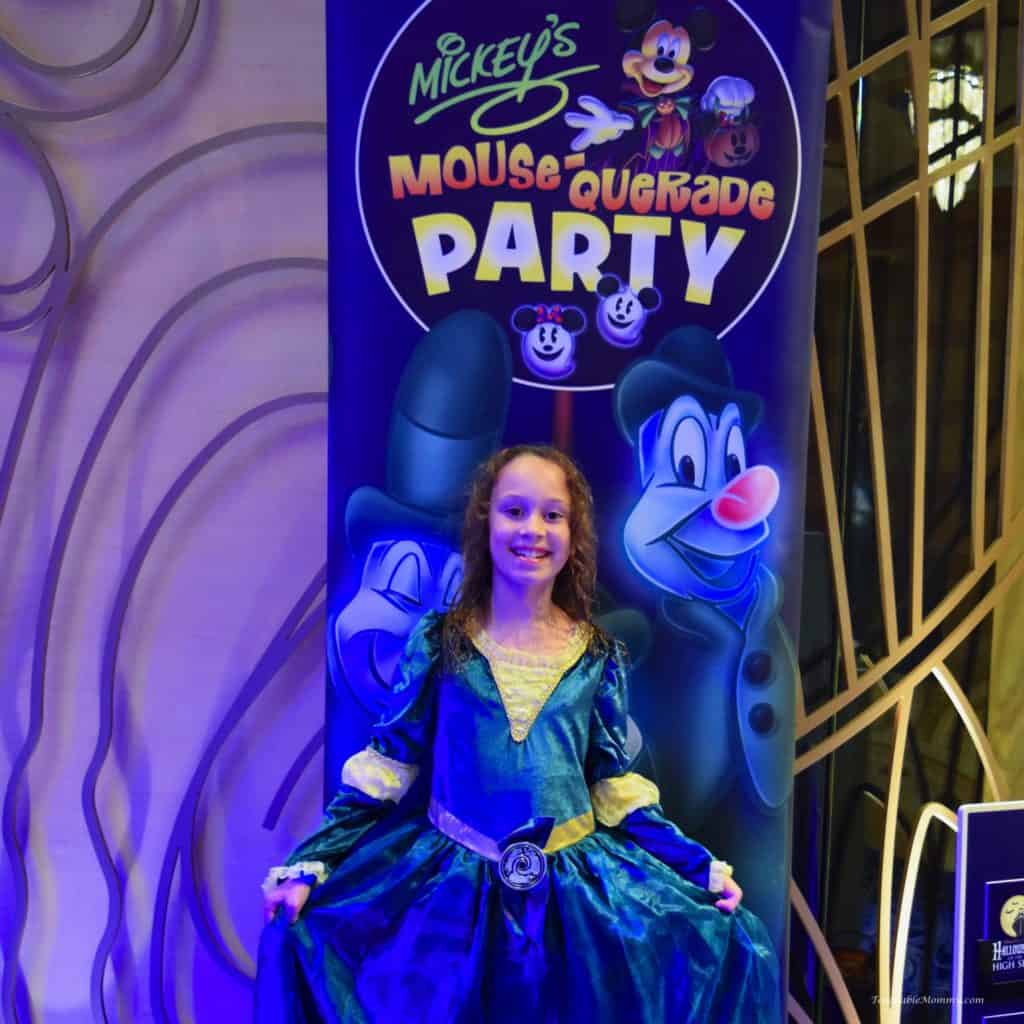 Go Pro/Underwater Camera.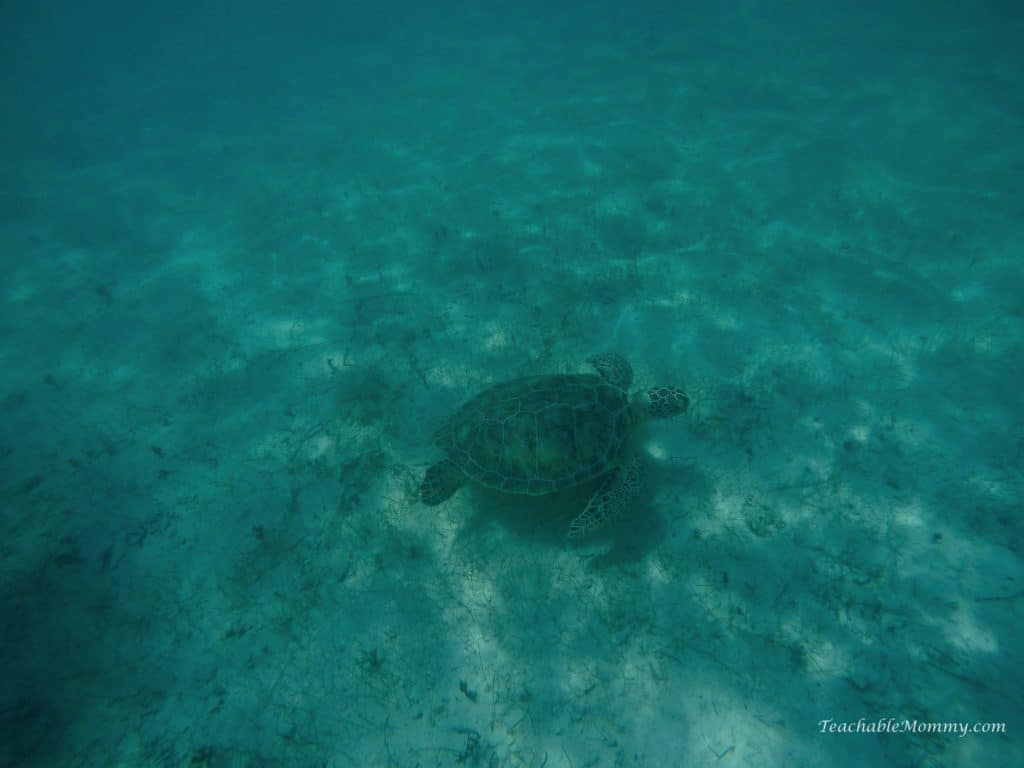 Check In and Boarding
It certainly is a beautiful sight to look out the bus windows and see this!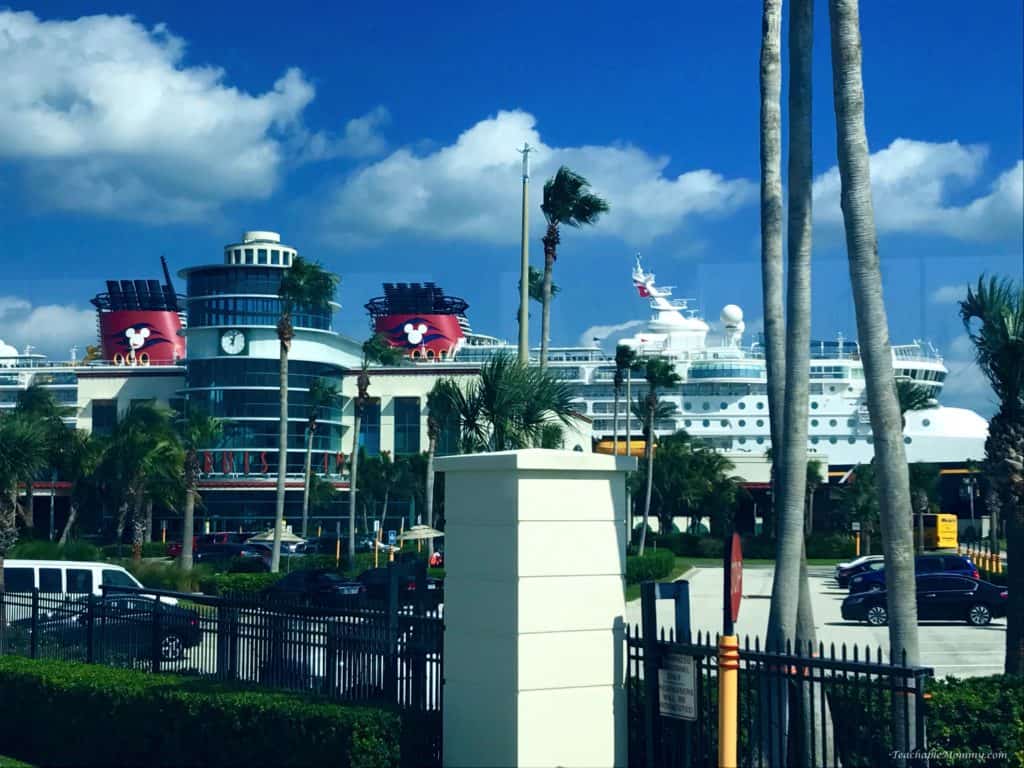 During the booking process you will pick a boarding time. Once you arrive at the terminal head to Check In with your forms. The longest we have waited is about 10 minutes to get to a window. Once with a Cast Member in only took about 5 minutes to get our Key to the World Cards and be on our way. Sometimes a special friend is there to personally welcome you aboard!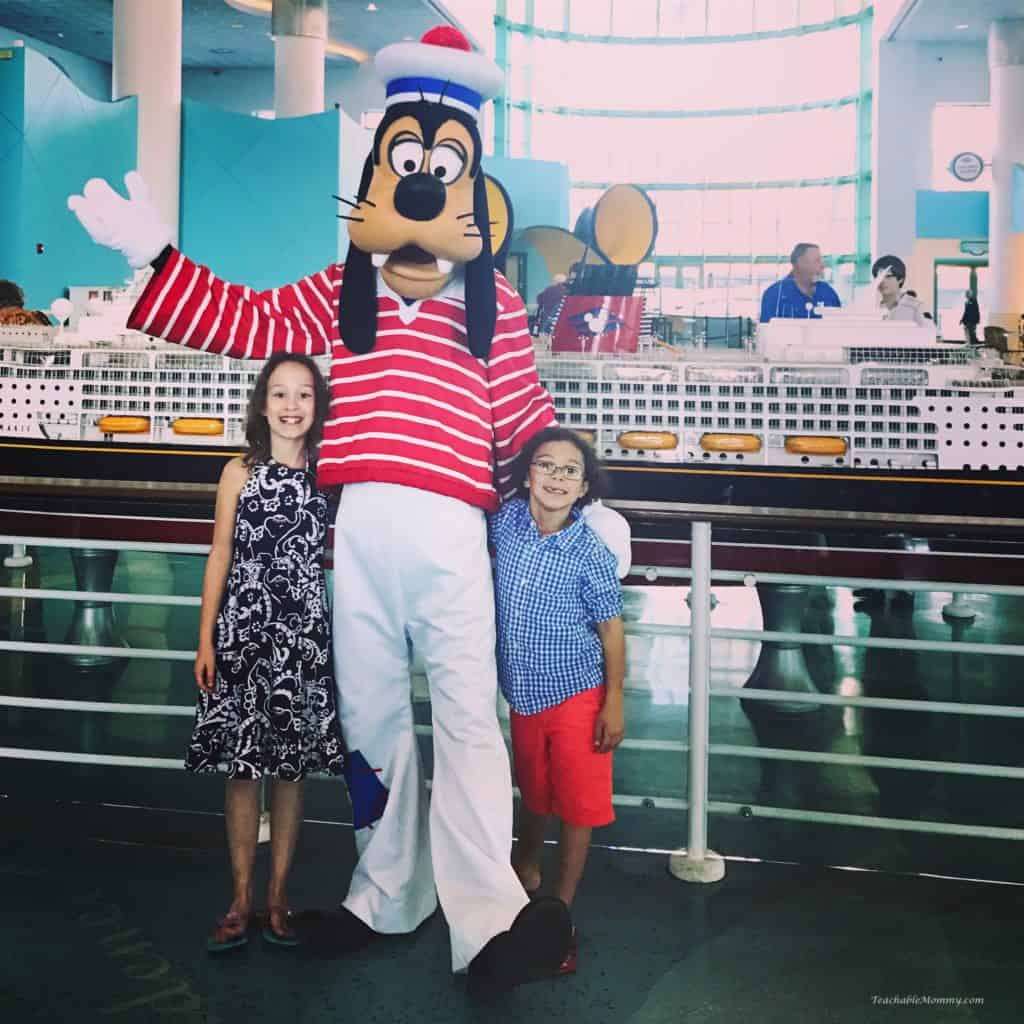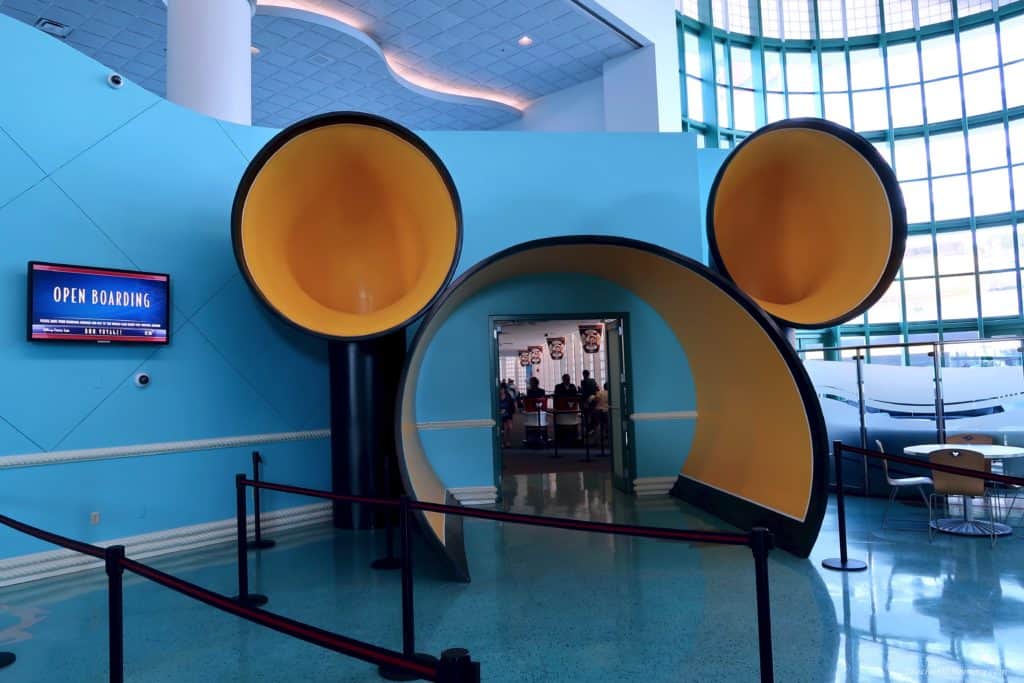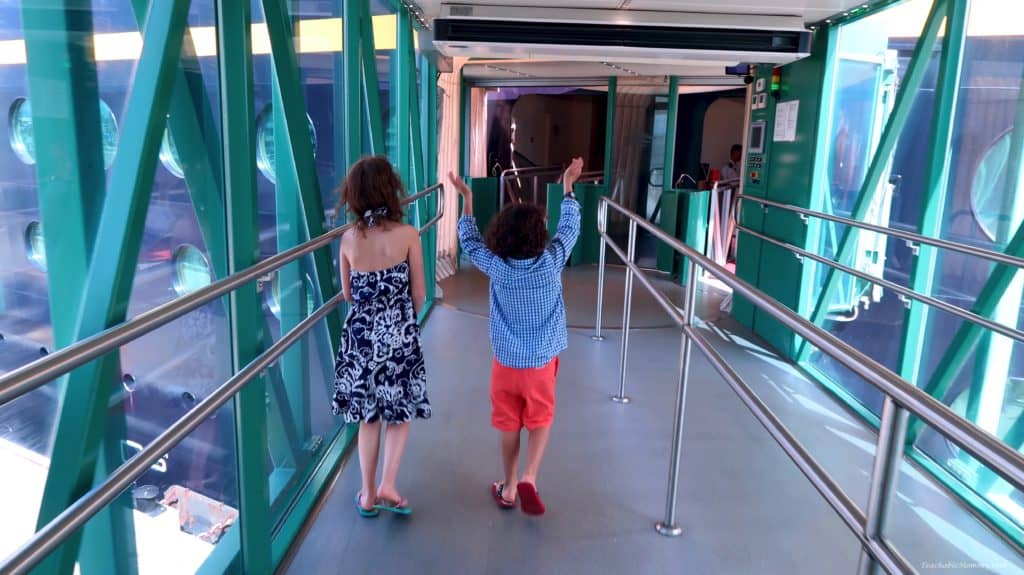 On the Ship
Your stateroom will most likely not be available when you board. Be sure to pack a bag with your swim suits, sunscreen, and anything you might need for the day. We all wore our suits under our clothes so we could get right into the pool. Hungry? Head to Cabanas or one of the Quick Service type eateries located on the pool deck.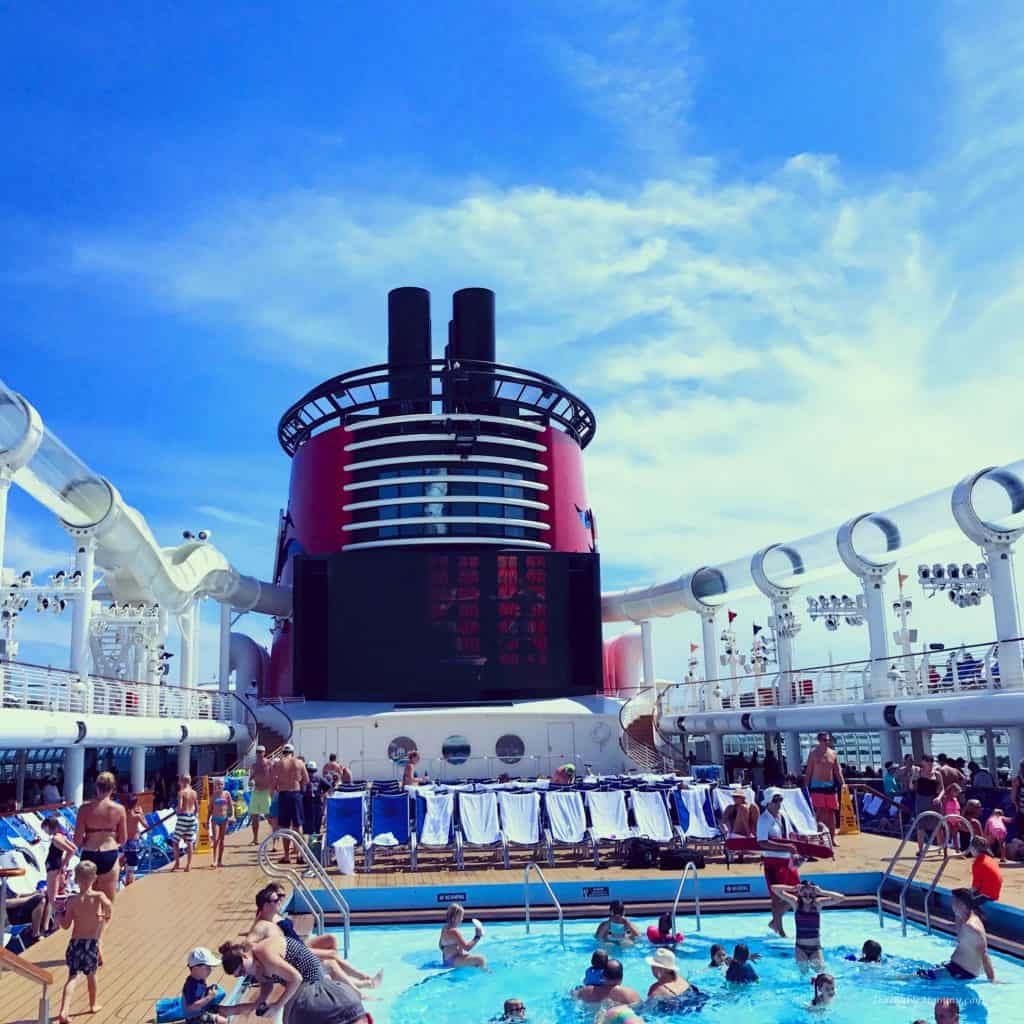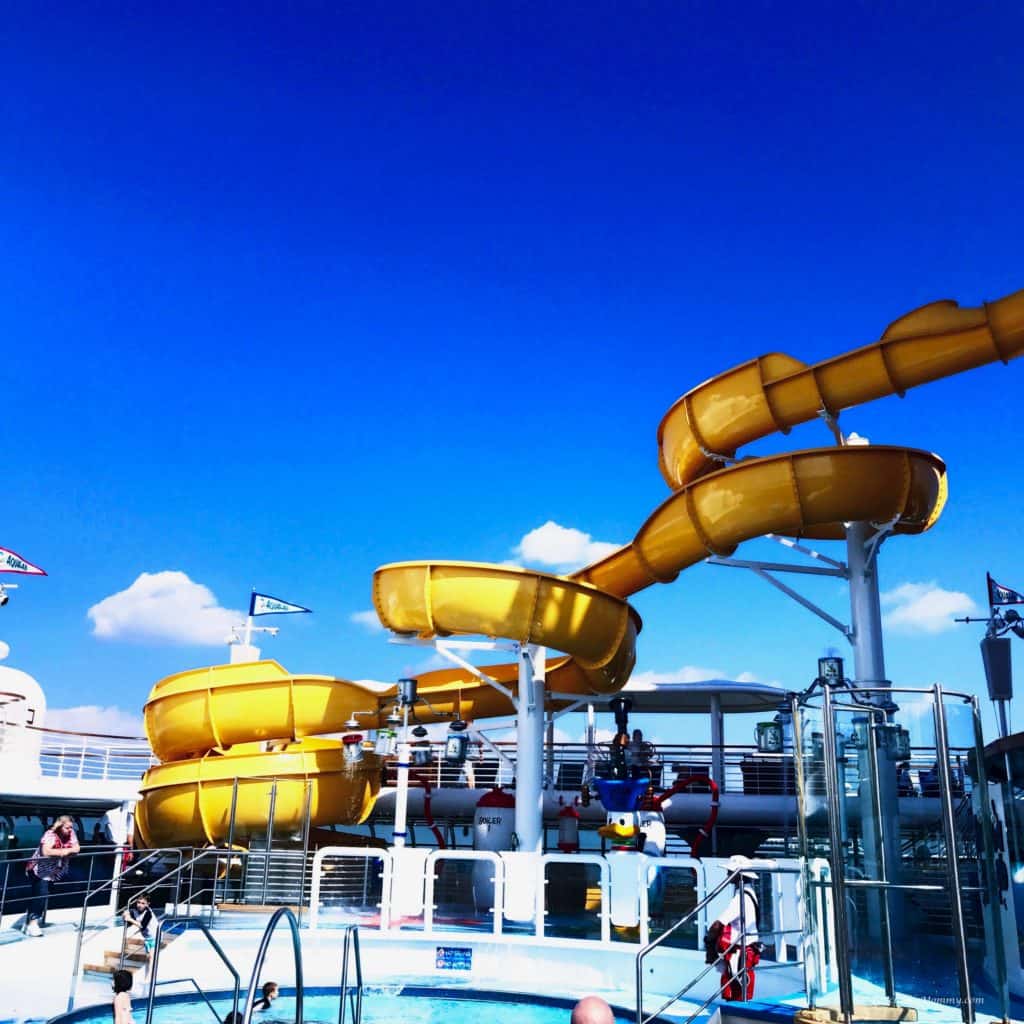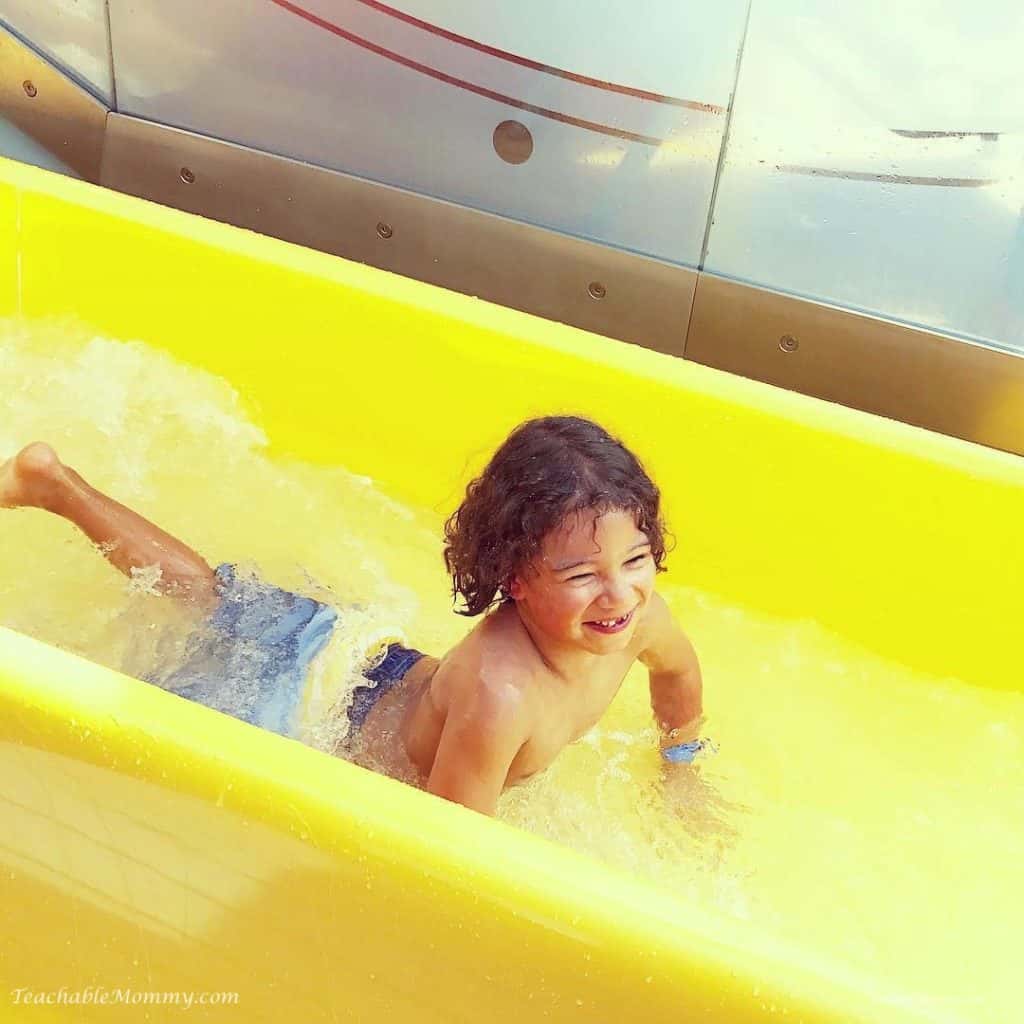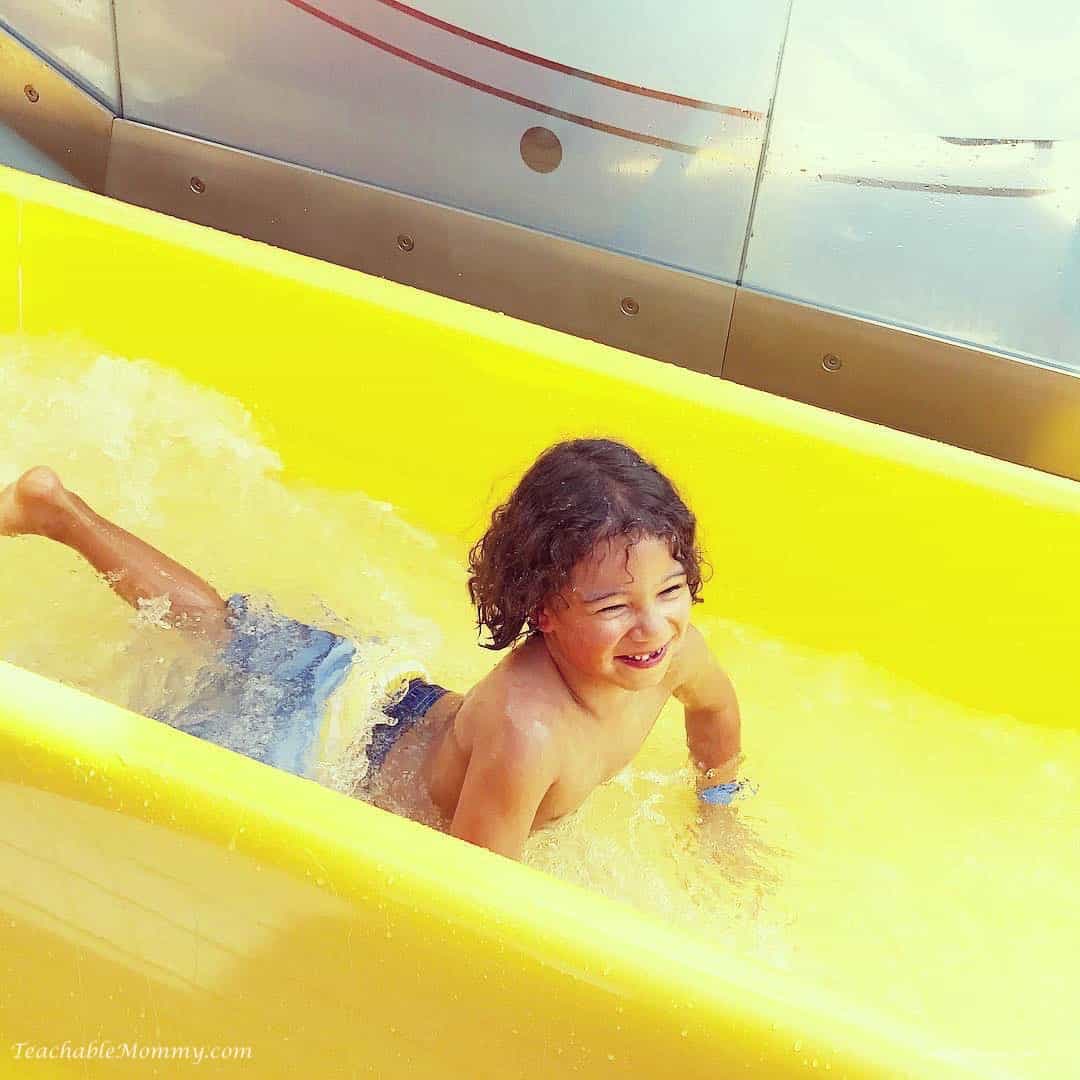 After the mandatory safety drill, which is not anything scary I promise. You will head towards the pool deck for the Sail Away Party! Mickey and the gang come out and we celebrate embarking on this journey together! And listen carefully, when it's time to pull away from the dock it's not just any ship horn you'll hear. Nope, each Disney Cruise Ship is equipped with a magical one!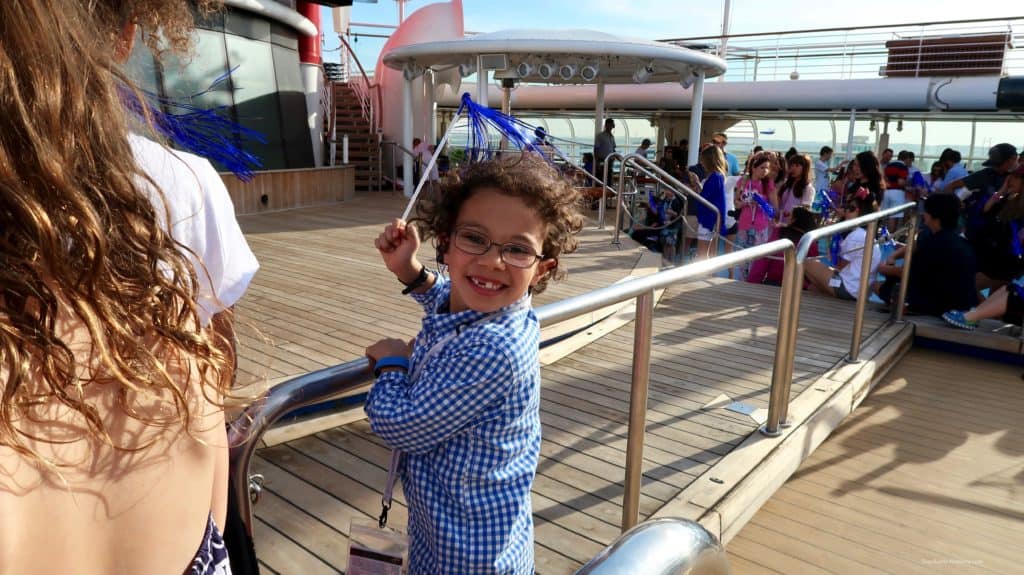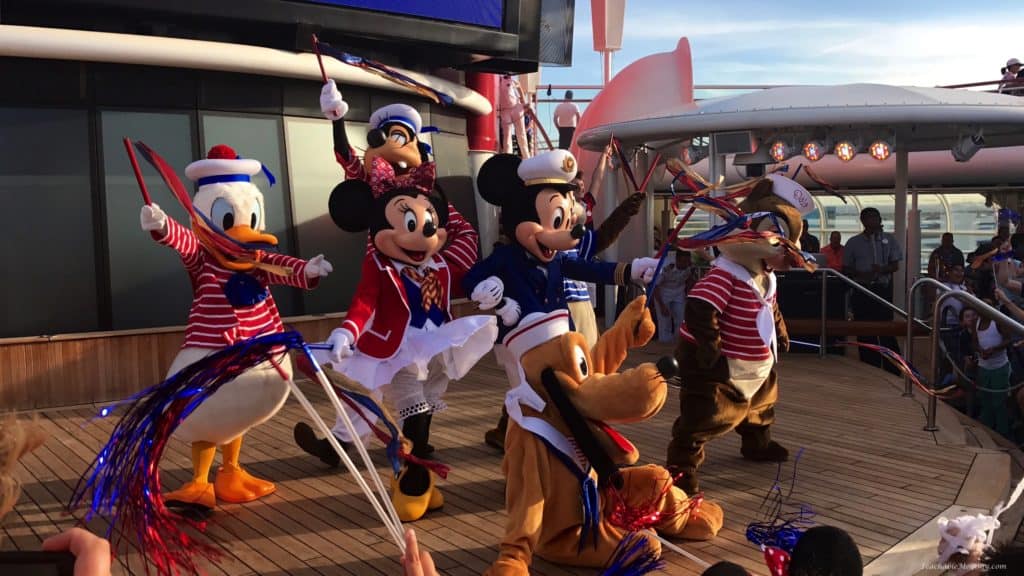 Castaway Cay
Disney's own private island. It is paradise. I gushed about it and what you can experience: 5 Reasons to Book a Disney Cruise.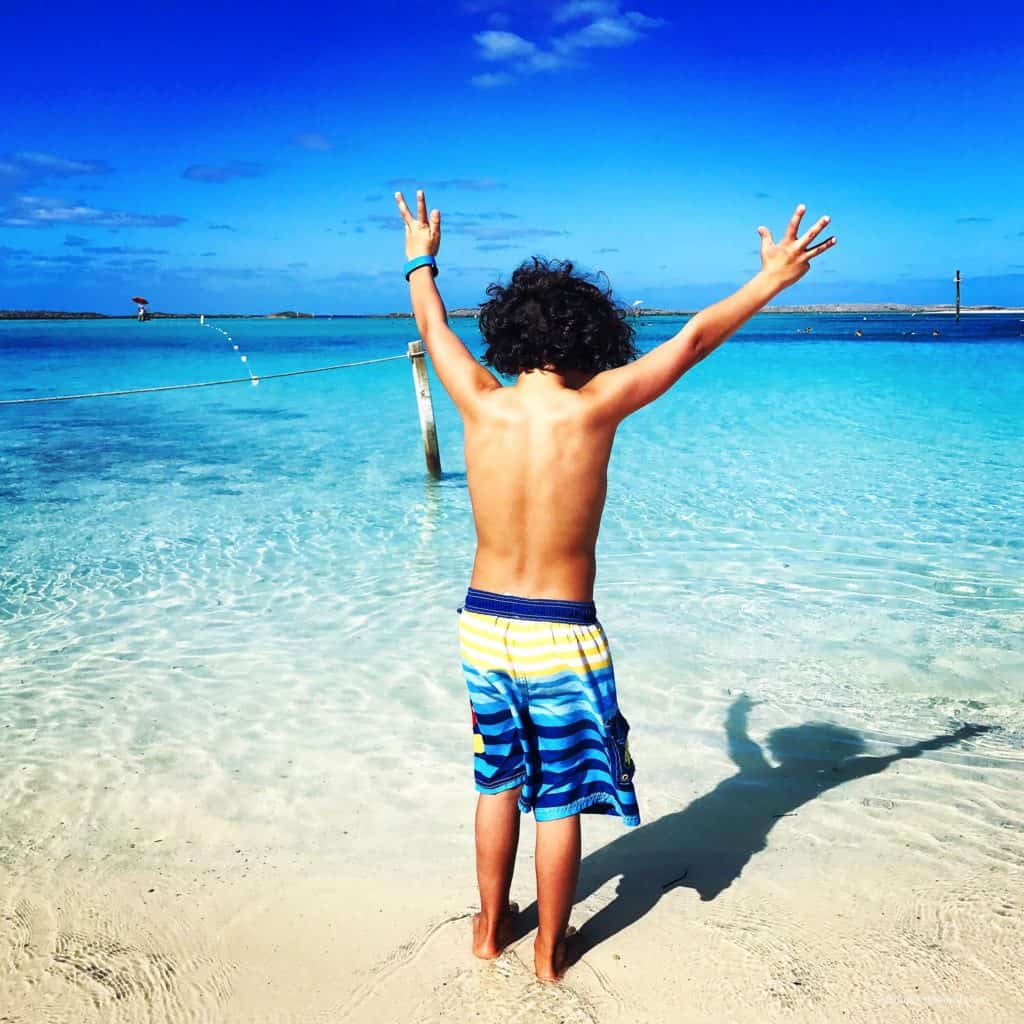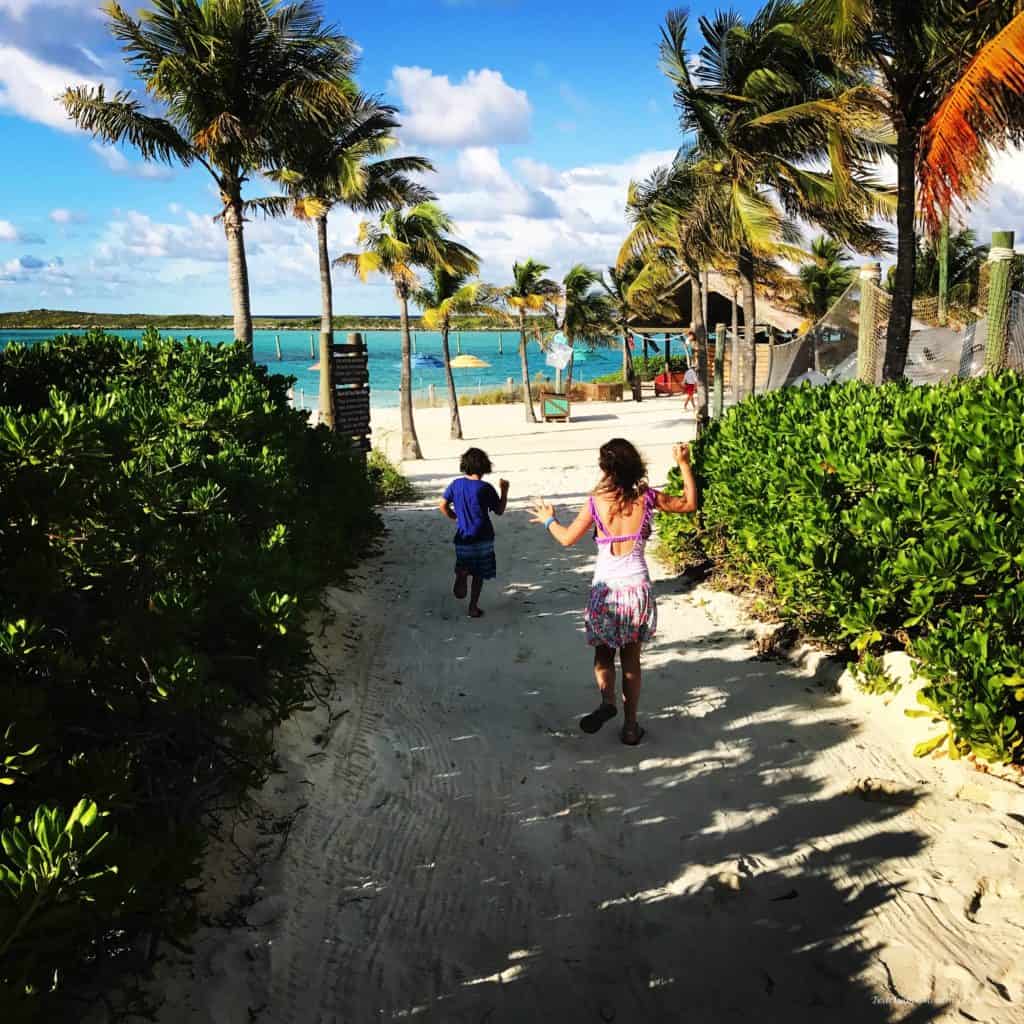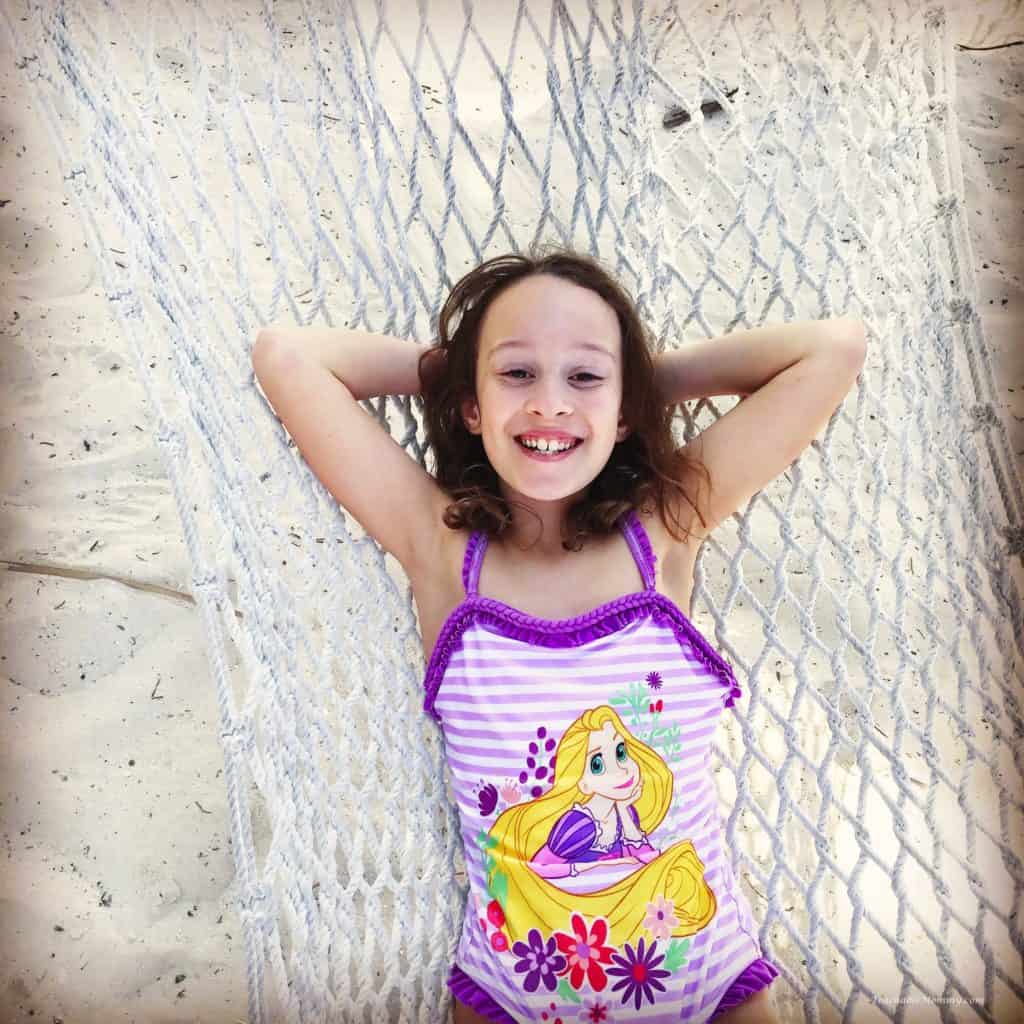 Is food included on a Disney Cruie?
Yes. everything is included with the price of your cruise except adult only dining, alcoholic and specialty drinks, special desserts, and any other place it is noted. But trust me, more is included than is not. You might leave 10lbs heavier! Even room service is included (except the tip) so go ahead and order something tasty before bed.
Want more? Have an issue? Let your wait staff know. They are amazing and don't judge when you have a problem with beignets!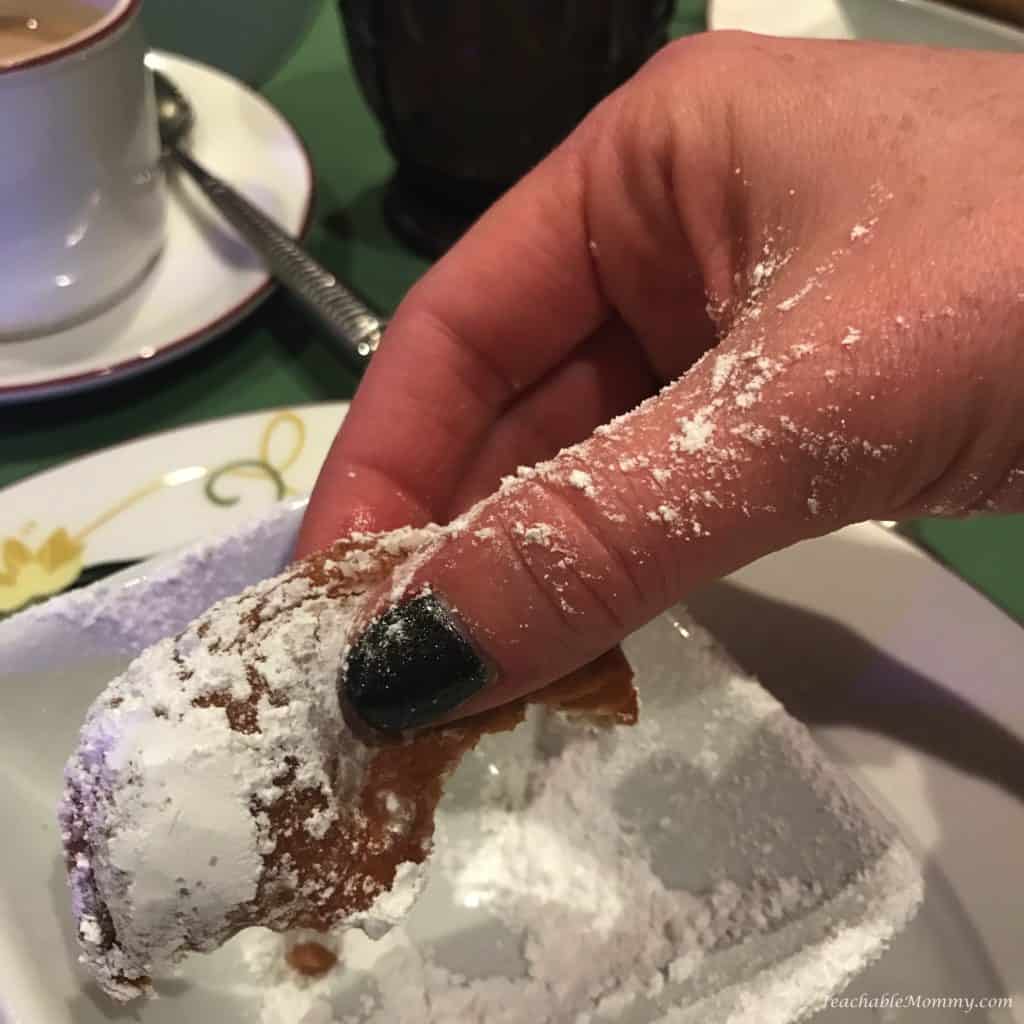 Use a Lanyard
Get a lanyard to hold your Key to the World card. This card is your ticket to getting on and off the ship, charging to your room, opening your door, and more. I bought this cute lanyard and pins to keep track of mine.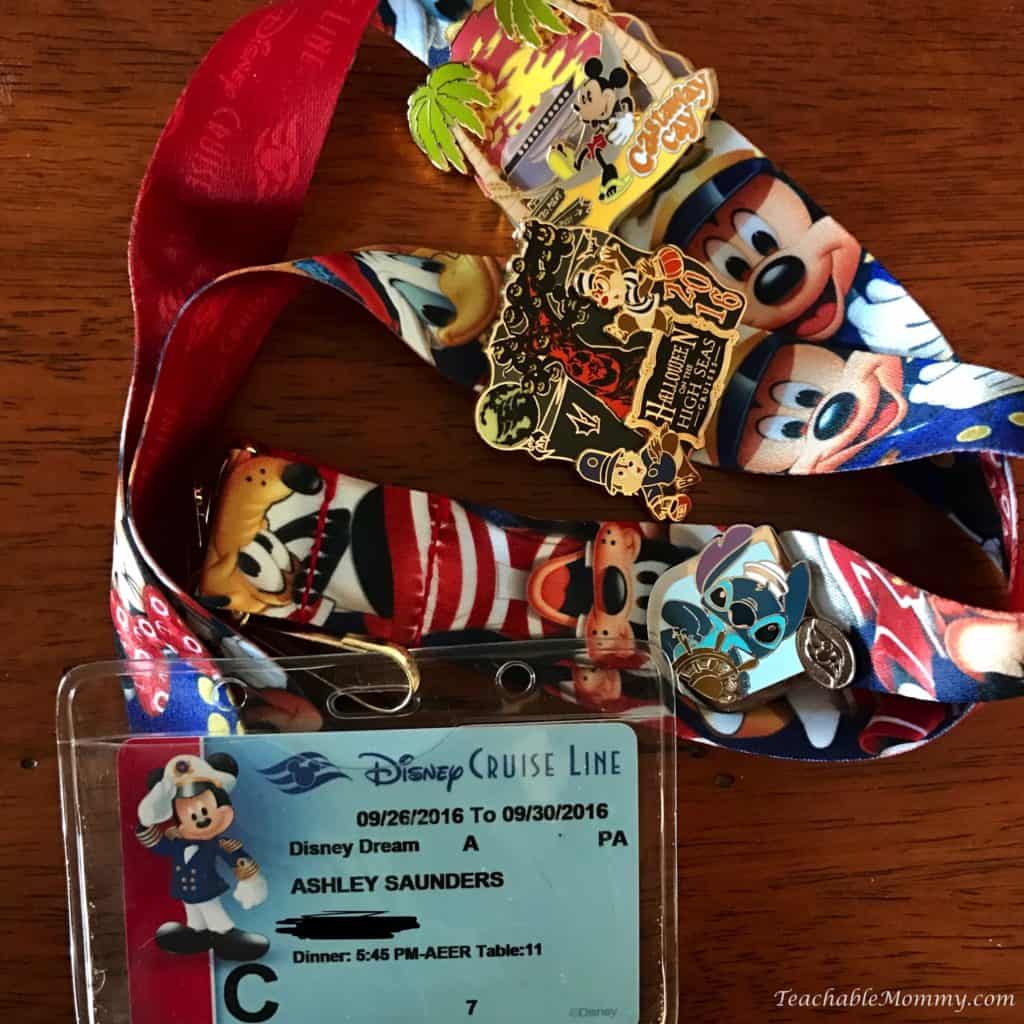 Oceaneer Bands
The kids are given bands, similar to Magic Bands, when they are registered. These make great souvenirs for the kids. And they do unlock something fun in Disney Infinity. But if you don't want to be charged for them, make sure you return them to the club before the clubs close on the last night.
Ready to cruise again?
The best, most fantastic deal you can get on a Disney Cruise is while on a Disney Cruise. If you get the cruise bug like we did, make sure to stop by and book your next cruise while onboard the ship. You get a special discount plus a stateroom credit!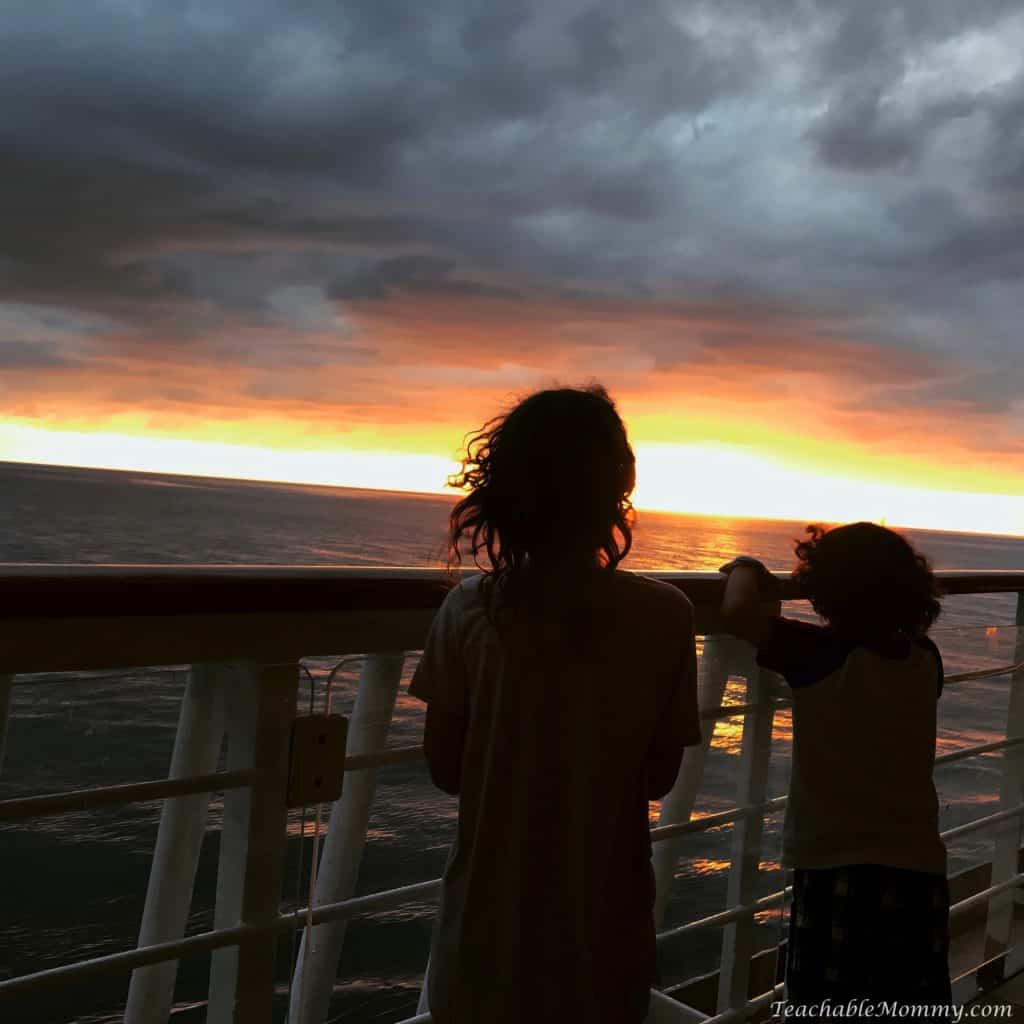 For more Disney Cruise Fun:
Pirate Night on the Disney Dream
5 Reasons to book a Disney Cruise
Warning: Before this I thought re-entry from Disney World was rough. This might be worse. I wandered the house looking for the free ice cream and waited for someone to care that I wanted tea with my dinner. Alas, no ice cream machine, no musicals, and I had to make the tea myself. The real world is tough.
Did I leave anything out you want to know? Leave a comment below. Also find more information at Disney Cruise Line.
I was invited to the 2017 Disney Social Media Moms Celebration. I paid a conference fee to attend and received discounted & complimentary items from Walt Disney World, Disney Cruise Line, and their sponsors. We were not asked to write about our experiences at the conference. All opinions are my own. This post contains an affiliate link.