Bambi is celebrating its 75th anniversary! It is the fourth movie to join the Walt Disney Signature Collection. To celebrate, you can bring home Bambi on Blu-Ray and Digital HD with all new special features that show you the rich history of this classic film.
Bambi was released in 1942 during World War II and has been loved by every generation since. It is one of the most treasured animated movies of all time, holding the No. 3 spot on the American Film Institute's "10 Top 10."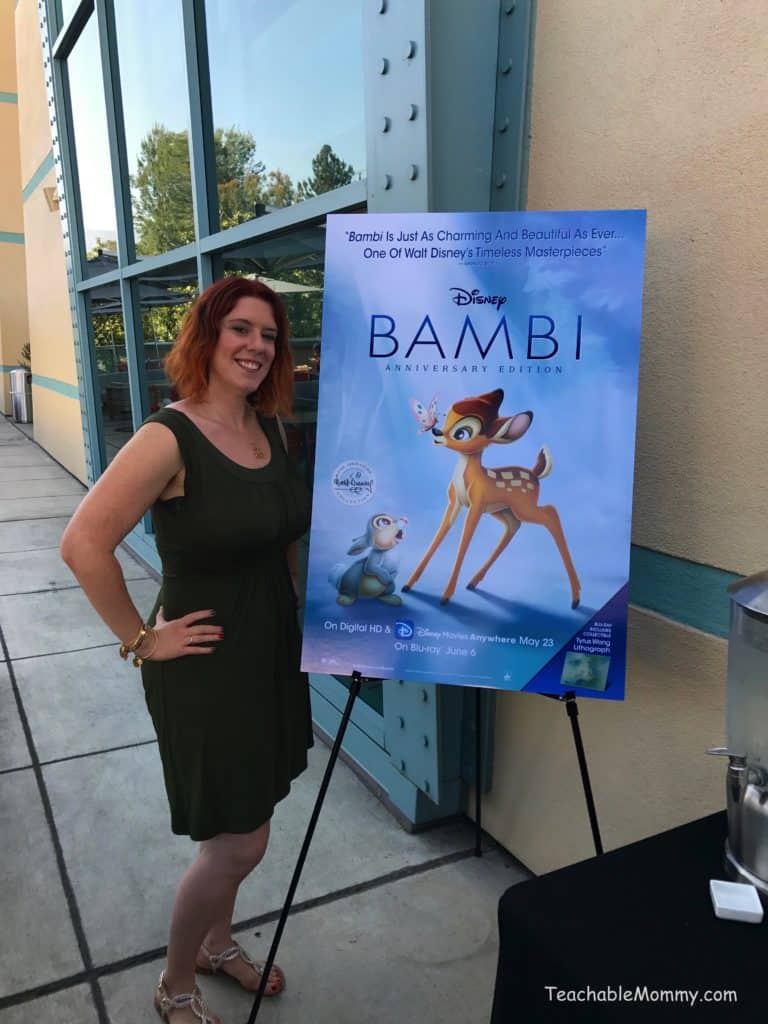 I was excited to be sent home with a copy of the Blu-Ray + Digital HD. Our other copy of Bambi is just a standard DVD. The quality of the Blu-Ray blows the other out of the water. It feels like new life was breathed into the animation and the intricacies of the characters and the environment are more pronounced. Bambi and his forest friends are moving along beautiful paintings as they tell the story of friendship, loss, and love.
Bambi is a must have for your Disney movie collection!
NEW Special Features:
The Bambi Effect– Bambi was full of innovations for its time. Take a look at how those past innovations affected future Disney animated titles, all the way up to today.

Studio Stories:"Bambi"– Listen in on intimate moments where Walt Disney discusses the challenges, pitfalls, and triumphs during production of Bambi.

Deleted Scenes– Bambi's Ice and Snow & The Grasshopper

Bambi Fawn Facts- Think you know everything there is to know about Bambi and his friends? Discover fun real-life facts about the creatures that live in the forest he calls home.

Oswald The Lucky Rabbit- "Africa Before Dark" – Oswald Short

Celebrating Tyrus Wong (Digital Exclusive)- A heartfelt look at the man who played a key role in the success of Bambi. He had a unique signature style all to his own. The soft water-colored backgrounds and beautiful palettes in Bambi were inspired by Tyrus' concept art paintings.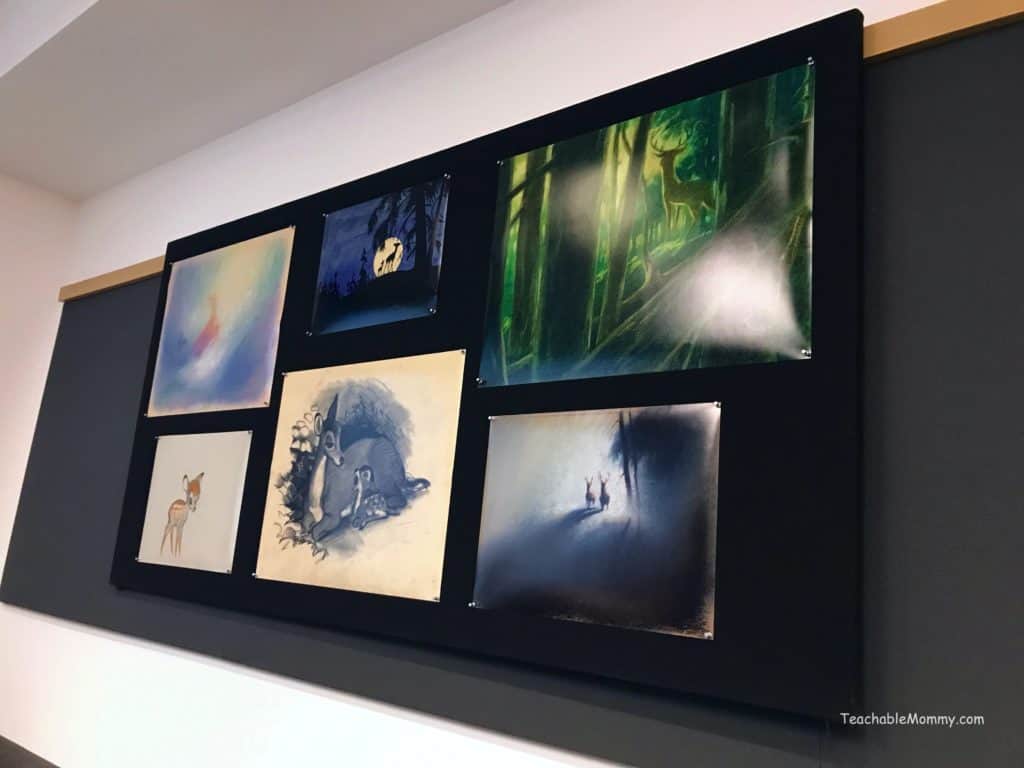 Classic Special Features:
Deleted Scenes- Two Leaves, Bambi Stuck on a Reed, Winter Grass, & Twitterpated

The Making of Bambi: A Prince is Born

Story: Telling the Tale

Characters: Drawn to Nature

Actors: Giving Voice to Animals

Art Design: Impressions of the Forest

Music: Nature's Symphony

History: Back to the Beginning

Trick of the Trade

Inside the Disney Archives

The Old Mill- Animated Short

Original Theatrical Trailer

The Golden Age
While visiting the Walt Disney Animation Studios, I had the honor of speaking to Donnie Dunagan (young Bambi) and Peter Behn (young Thumper). It was amazing to hear their stories about what it was like making the movie and working with Walt Disney.
I remember as a kid, playing with the figurines of Bambi, Thumper, and Flower. My kids now play with their plushes and the new figurines available at the Disney Store. Just look at these two, you know you want to bring them home!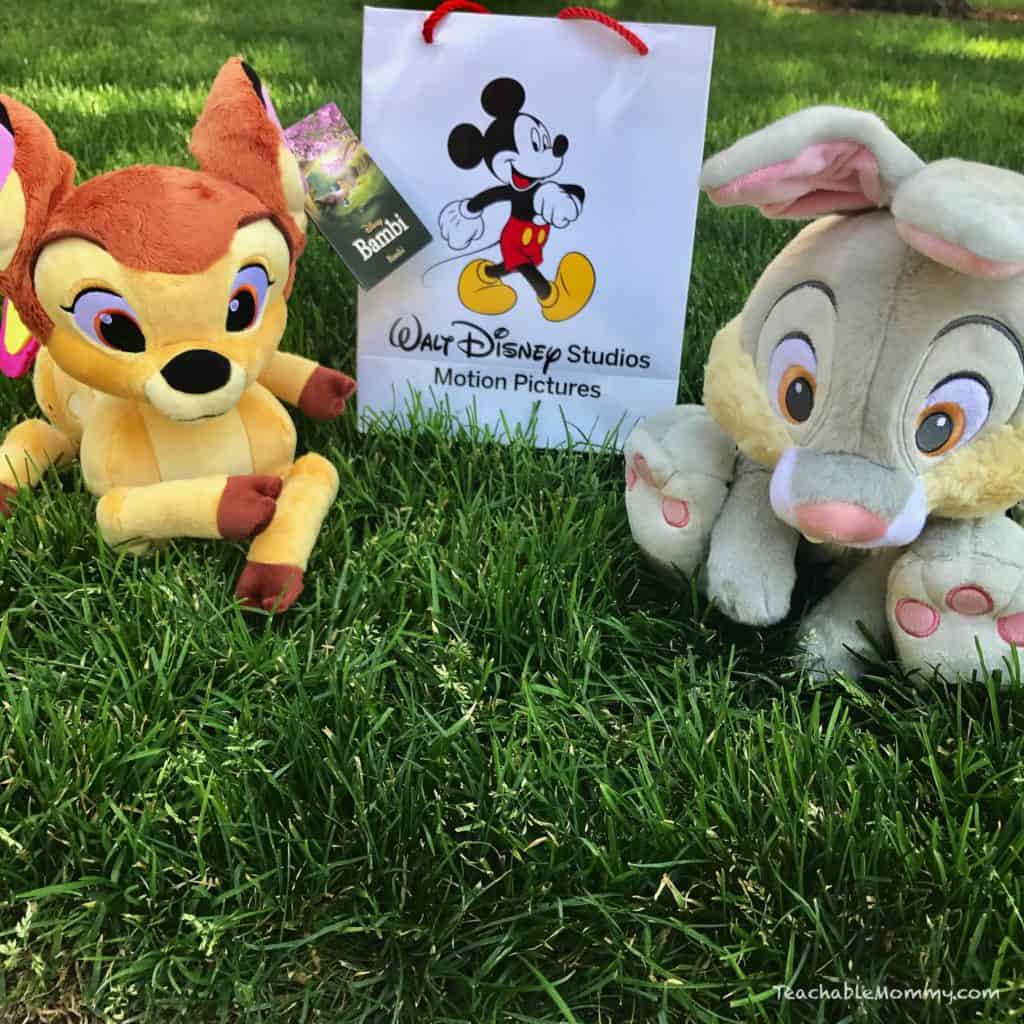 When I saw they had this adorable backdrop for us to play with, I knew exactly who I was going to be!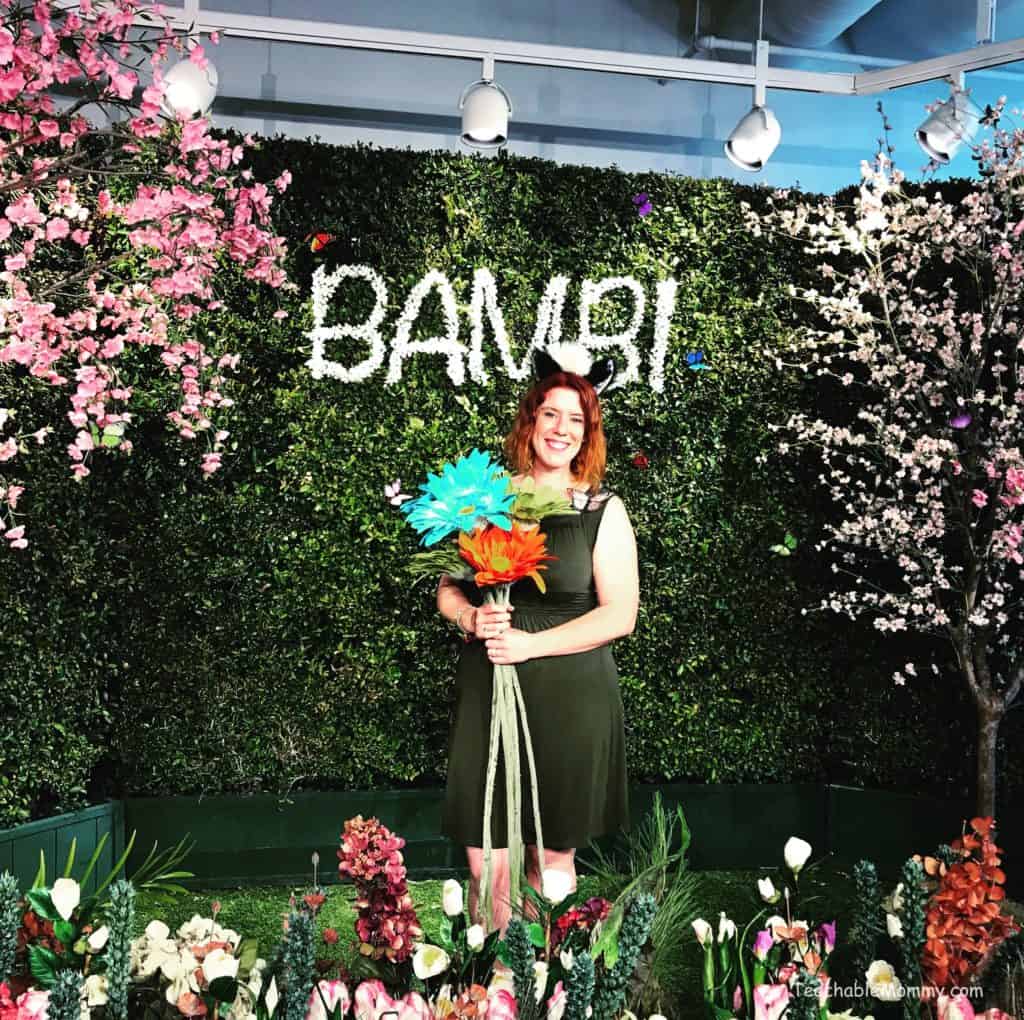 And with a little Disney magic…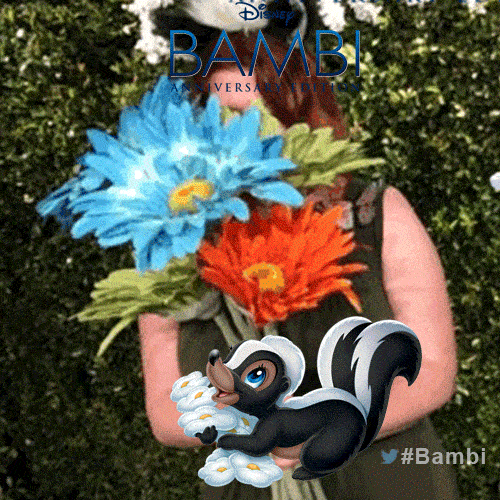 Feeling twitterpatted? Follow Bambi on Facebook and Twitter #Bambi
Bonus: Disney Movie Rewards is offering an exclusive tank top, featuring the beautiful artwork of Paul Felix. Get it today with your purchase of Bambi. Visit Disney Movie Rewards for all the details.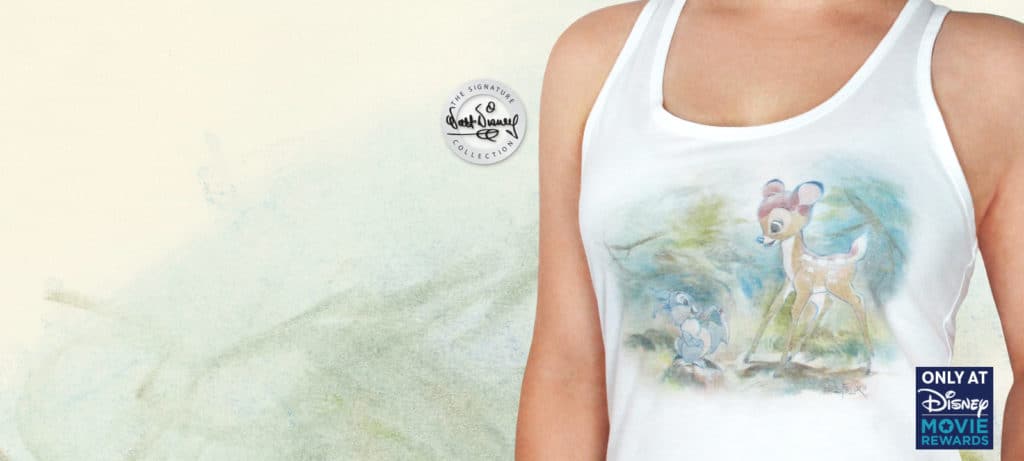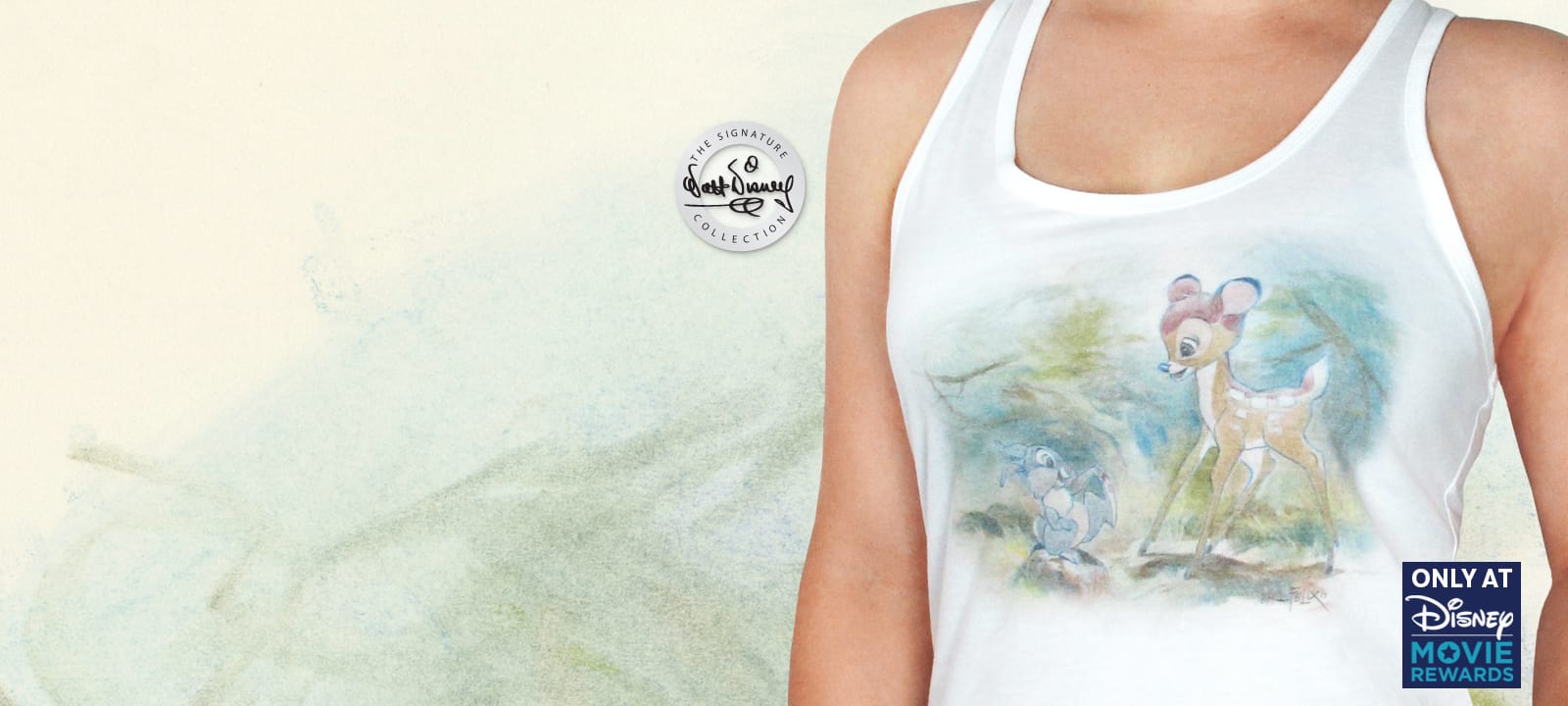 Bambi is available today on Blu-ray!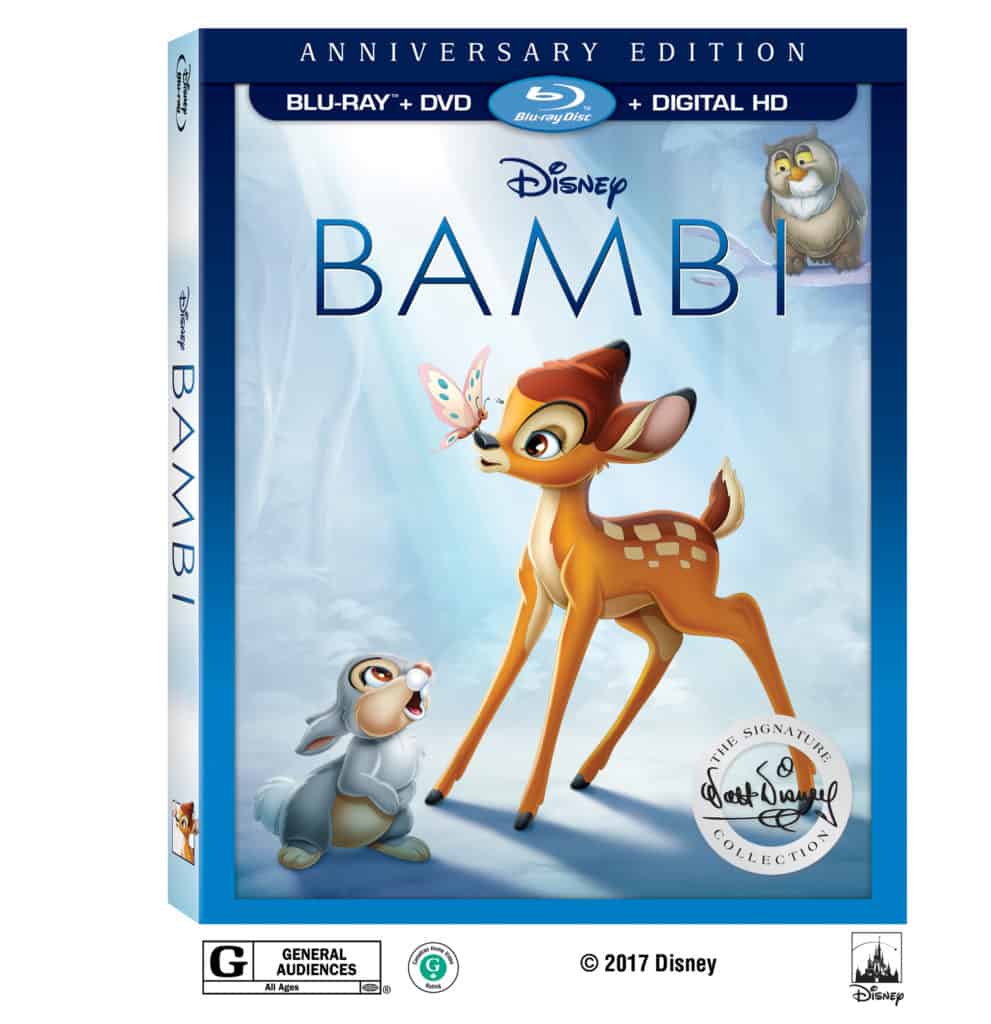 I was invited by Disney for a special press trip to share my experience of Pirates and Bambi with my readers. All opinions are my own.