Coco is a celebration of family love, life, and embracing where you came from while staying true to what makes you unique. This is the perfect movie to enjoy over Thanksgiving break. Everyone in the family will find something to love in Coco.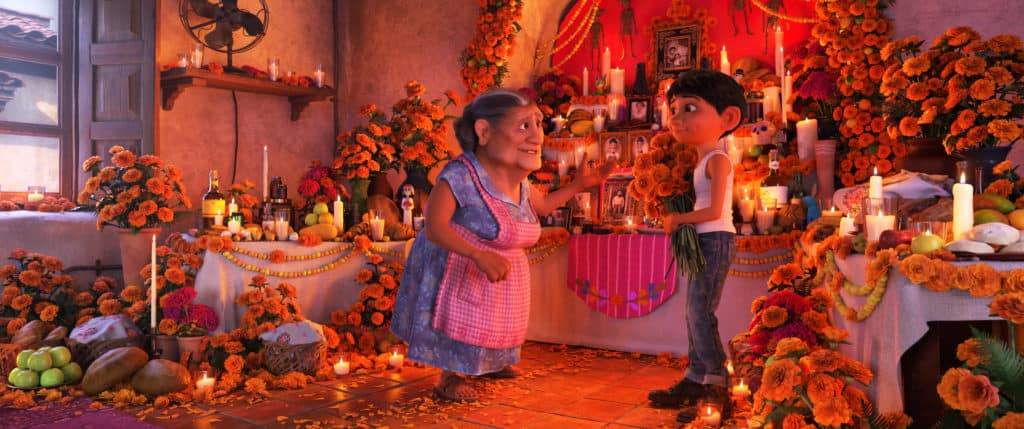 Visually Stunning
I know I touched on how colorful The Land of the Dead is in this film after seeing the trailer, but honestly every aspect and location is amazing. The detail in the town, the character renderings, all of it is beautiful.
Humor
Yes I cried, but I also laughed. A lot. The skeletons declaring churros when they returned to the Land of the Dead, those must have been my relatives. My son cracked up at every skeleton using their bones to do funny things moments. I liked the snappy comebacks from the women of the family. My husband looked over at me when Mamá Imelda was laying down the law with a "Mmhmm that's familiar" look. What can I say, I'm a redhead.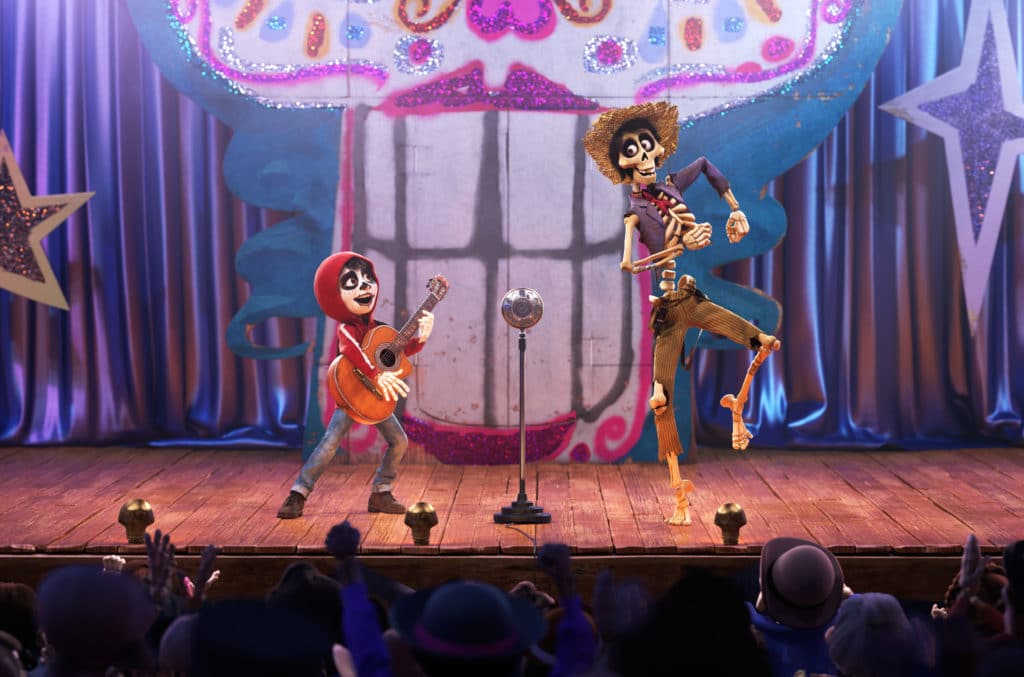 Action
Sit back and get ready for some after-this-life action. Miguel is trying desperately to find his way home from The Land of the Dead and it's not the easiest thing to do. He has some near misses, meets some pretty crazy characters, and has a run in with a very large Pepita.
Characters
You all are going to fall in love with the characters of Coco. I bet you might even feel like you are watching members of your own family on the screen. Our dog has some pretty silly tendencies like Dante-who chews on their foot? Hector is wily but inside has a good heart. Crazy Uncles, and loving Aunts, I've got those too. Watching Miguel's parents and grandmother we realize that although we love our children fiercely and only want the best for them, our vision of their lives might not be their own. Sometimes we need to remember they too have dreams and before we shut them down, we should take the time to listen. You'll leave the theater laughing, possibly still tearing, and feeling that bond of family love even stronger than before.
Final Thoughts
I think I'm going to start rating Disney movies by box of tissues. Or at least Disney Pixar ones. If I start my rating scale, Coco gets 7 tissues from me, 1 from my husband (who rarely tears up), and 1 from my daughter. My son understood the sadder portions but he was loving all the action. What does that mean for you? Bring your tissues, and not a travel size pack either.
This movie made me miss my grandmother but at the same time helped me to feel like she is still with me and watching over my life. The love of family is forever, and no matter where they might be, that bond never breaks.

My daughter told me this morning that Coco is now her favorite Disney Pixar film. She liked how the story was about family and the love they have for each other, no matter what. She also loved the alebrijes, Dante, and the sassy, do-not-mess-with-them women of the movie.
Olaf's Frozen Adventure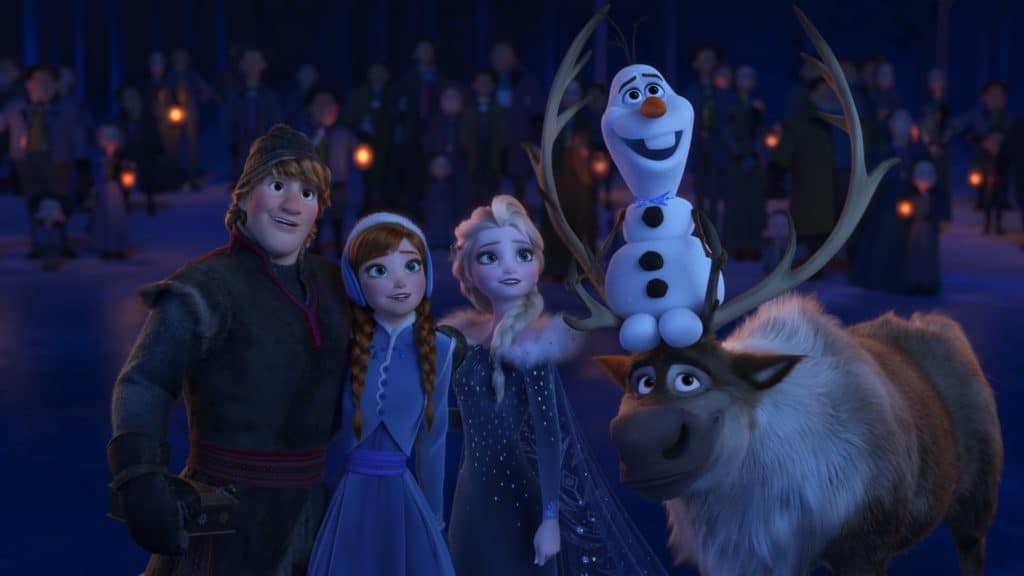 It is the first holiday season since the gates reopened in Arendelle. Elsa and Anna want to throw a celebration for the people but when they all leave to celebrate in their own way. The sisters realize they don't have any family traditions of their own.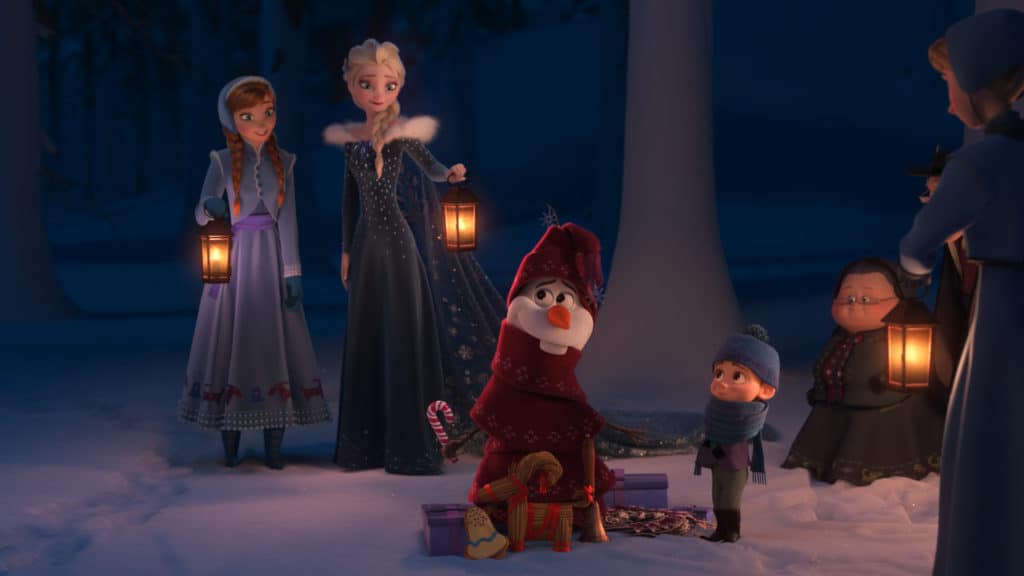 Not to worry ladies, Olaf and Sven are on it! Our two favorite sidekicks team up to bring back the best traditions and save this first Christmas for their friends.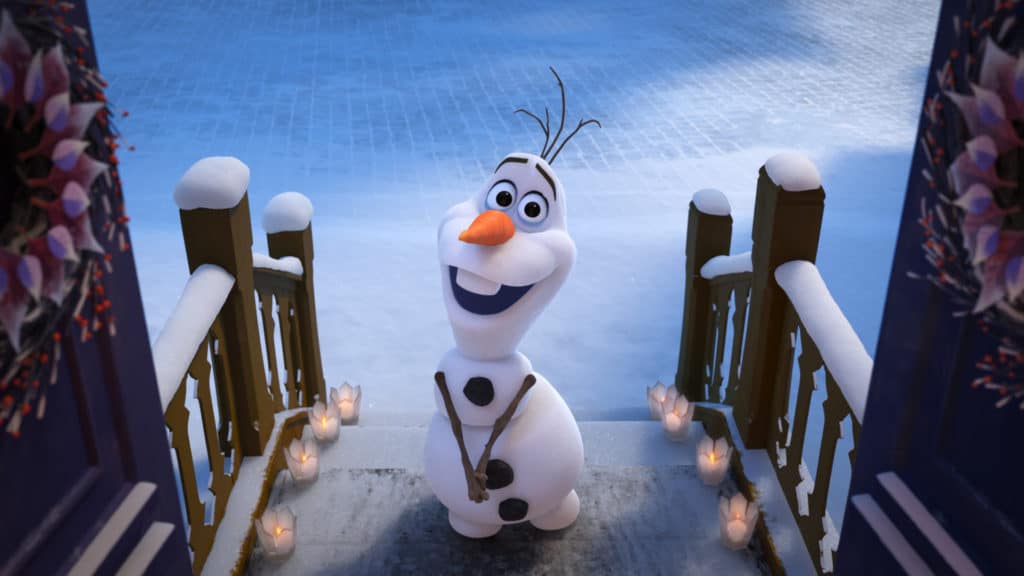 Enjoy this clip with the always huggable Olaf!
Grab these free Coco printable activities!
Coco is in theaters now!