My favorite accessory for a man is a nice watch. And no I am not talking about smart watches. They have their place sure, but there is just something about a guy with a sweet watch. I told my husband, an avid smart watch wearer, that I was going to get him a wooden watch for his birthday. After shopping around I decided to give him the gift of JORD.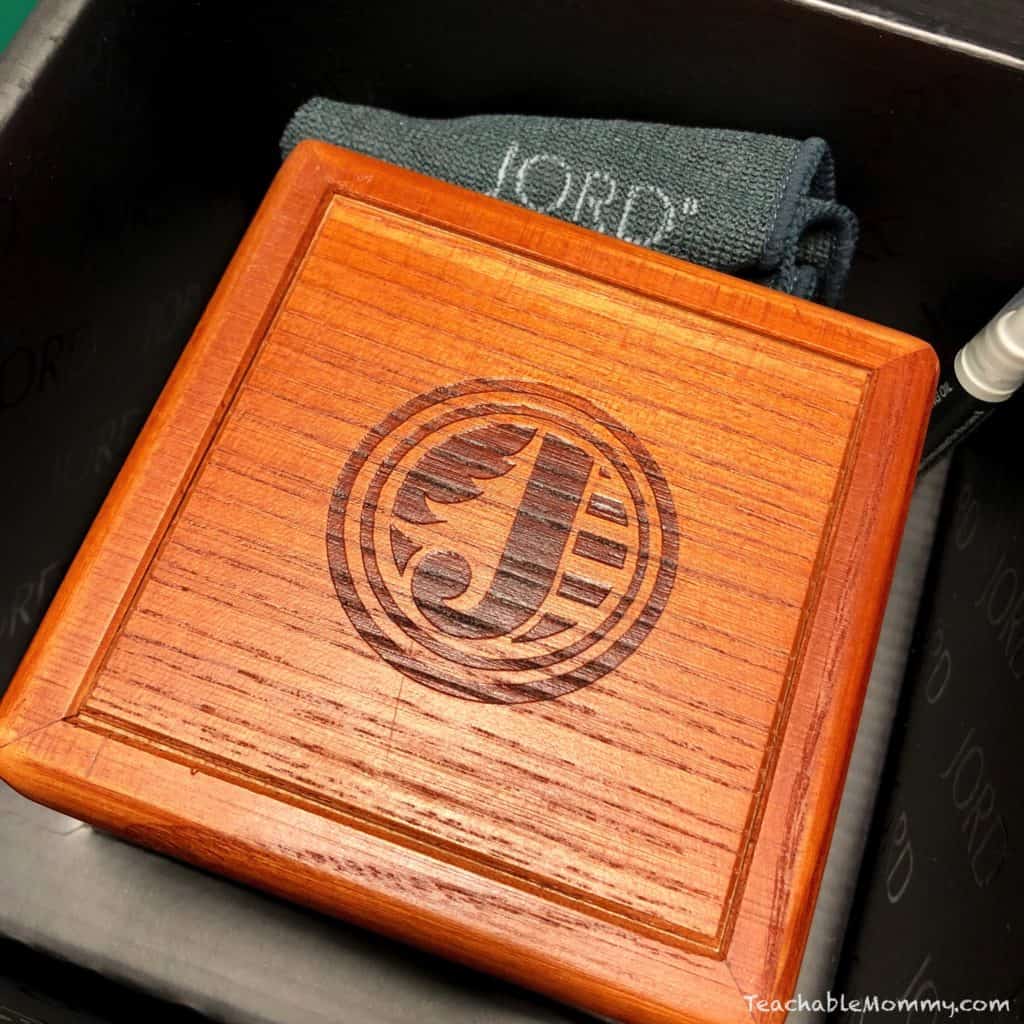 This post is sponsored by JORD. All opinions are my own.
My husband's JORD watch arrived in this beautiful wooden case, complete with extra links, finishing oil, oil cloth, and polishing cloth. Also instructions on how to set all those dials!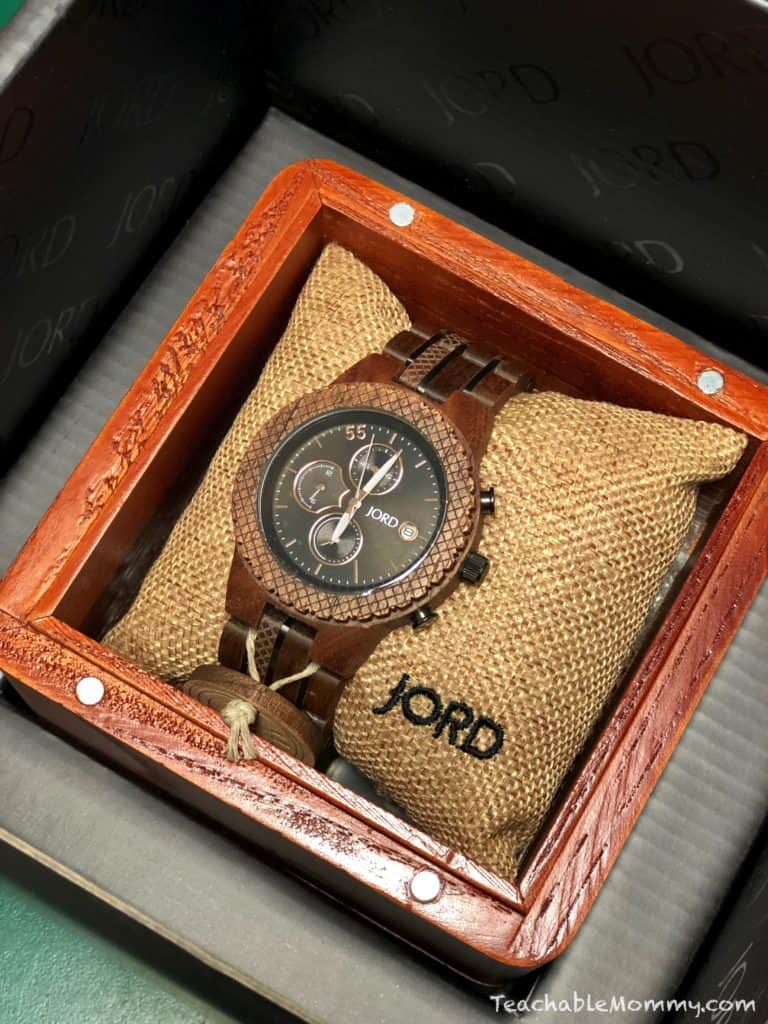 This is the Conway model.
In fact, he liked it so much. we added JORD to our Ultimate Gift Guide! The guys on your list will look extra dapper sporting one of these wooden watches.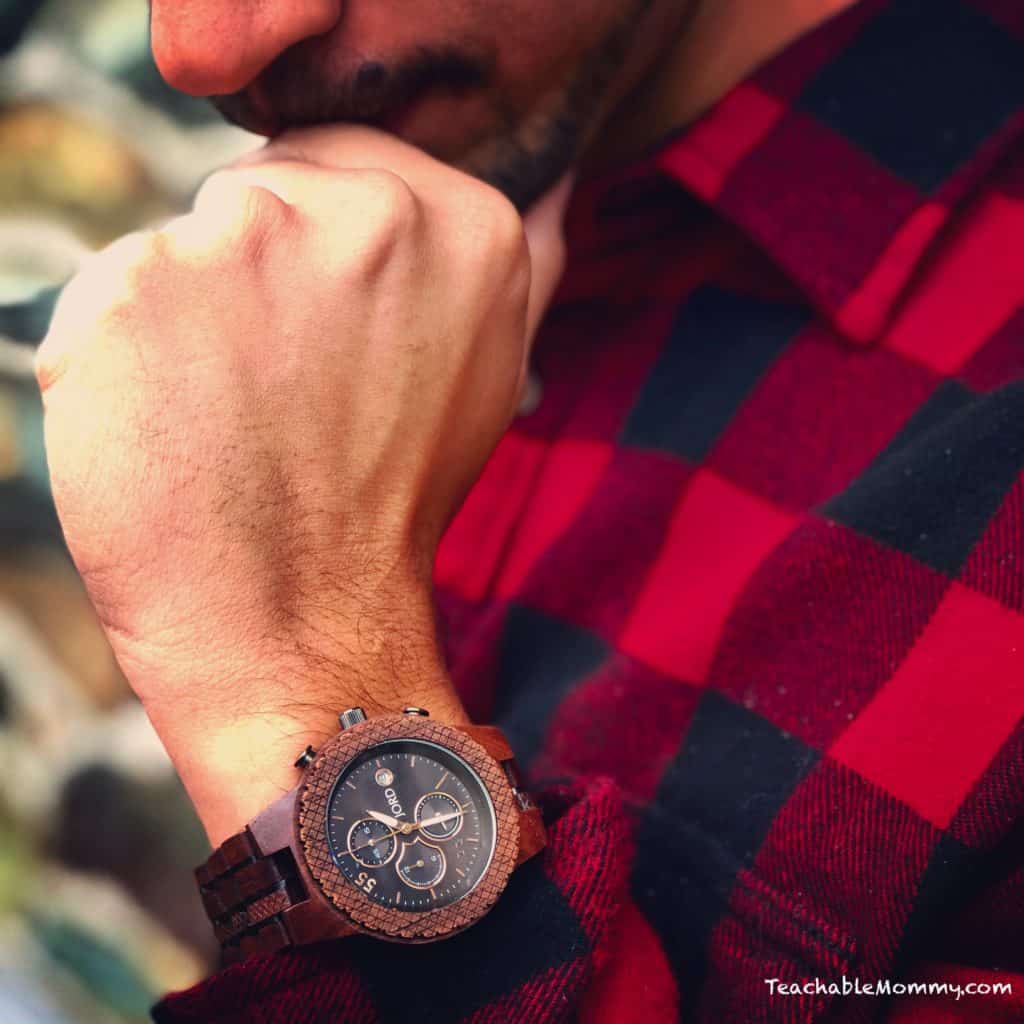 Pondering what JORD Watch he should get next.
JORD hand-crafted wood timepieces are all about raw material and refined design. The company is run by artists, designers, marketers, and minders. They are focused on creating timepieces that are modeled after a modern lifestyle. JORD values sustainability, efficiency, and experiential living. They make watches for people who don't just have somewhere to be, they have somewhere to go. They believe moments are bigger than minutes and your watch should tell more than time. Learn more at JORD Watches.
Shop Today and Save 25%!
Visit JORD Watches and use code "teachablemommy" at checkout to receive 25% your order!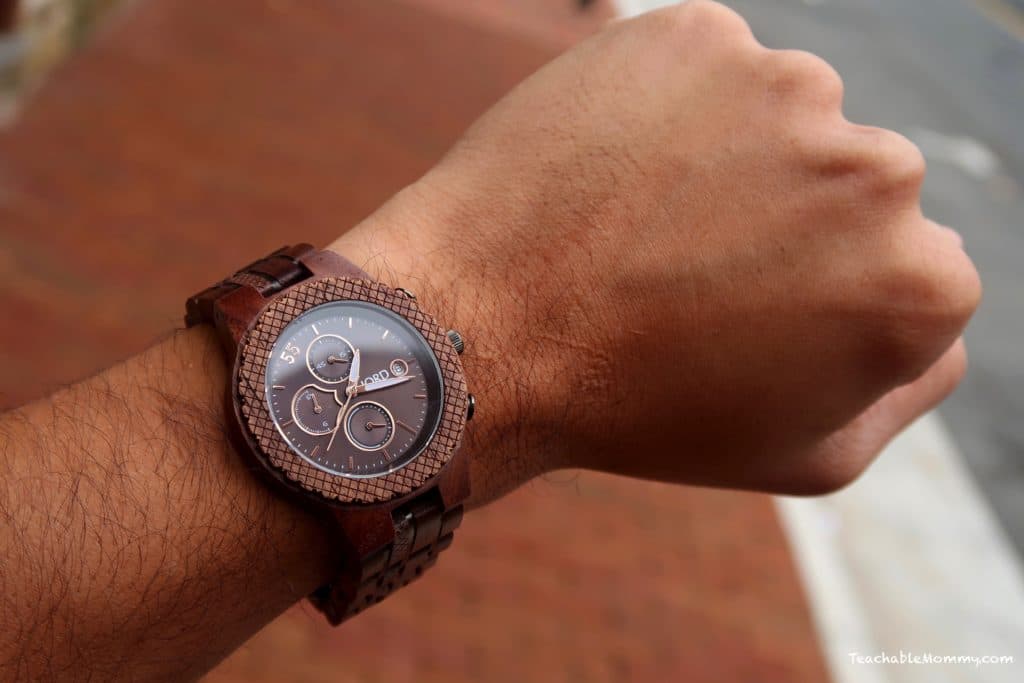 Enter the Giveaway!
JORD is giving away $100 store credit! Go here to enter!

This post is sponsored by JORD. All opinions are my own.