When it seems like cyber attacks are happening more frequently, don't you wish you could lock your virtual doors and windows against intruders? As someone with young kids in the house and the majority of my livelihood tied to the internet, safety is important to me. I want to make sure all our devices and most importantly my family's privacy is protected from bad guys. With malware and viruses ever evolving and hackers learning new tricks, we need a smart firewall that can evolve right along with them.
The reviewer has been compensated in the form of a Best Buy Gift Card and/or received the product/service at a reduced price or for free.
Enter the Dojo by BullGuard. Shut the door to hackers, malware, and viruses with Dojo By BullGuard. This next level comprehensive smart home cybersecurity solution keeps the bad from getting in and your private information from going out. It protects everything that can connect to the internet in your home- from smart alarms, thermostats, smart appliances, locks and more.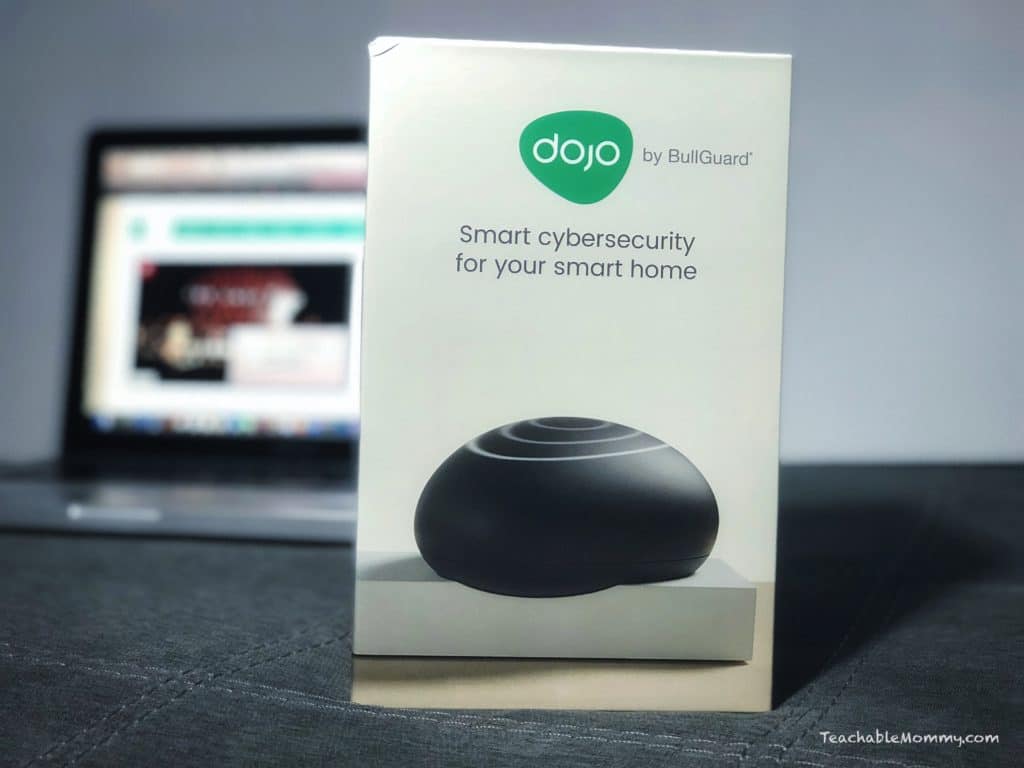 Dojo by BullGuard is on sale right now at BestBuy.com!
Easy Setup and The Dojo App
Simply connect Dojo to your Wi-Fi router, download the Dojo App, and Dojo does the rest. Any issues you may have, the Dojo team is there to help via phone, chat or email. The Dojo App keeps you up-tp-date on all your devices. Also block any unauthorized devices and see reports on any risk or privacy breaches when they are detected and blocked.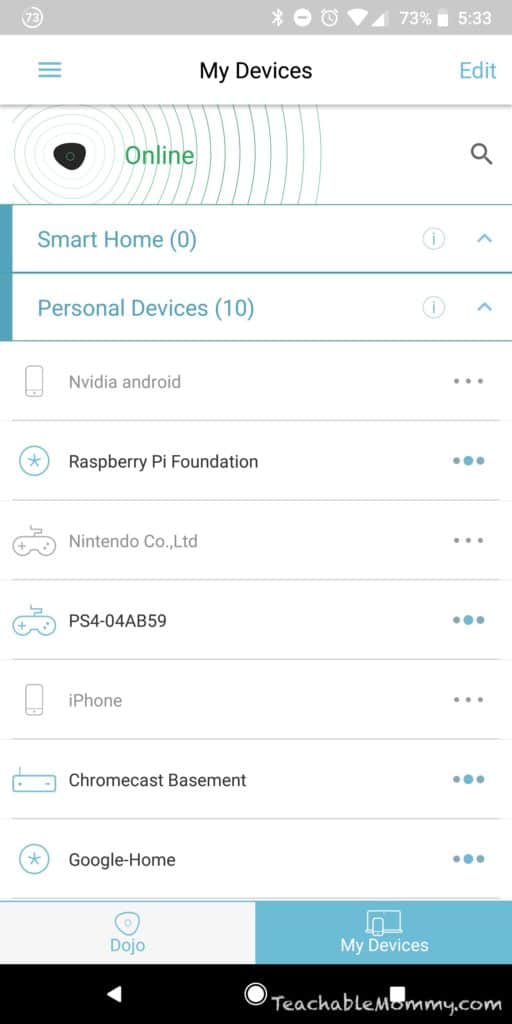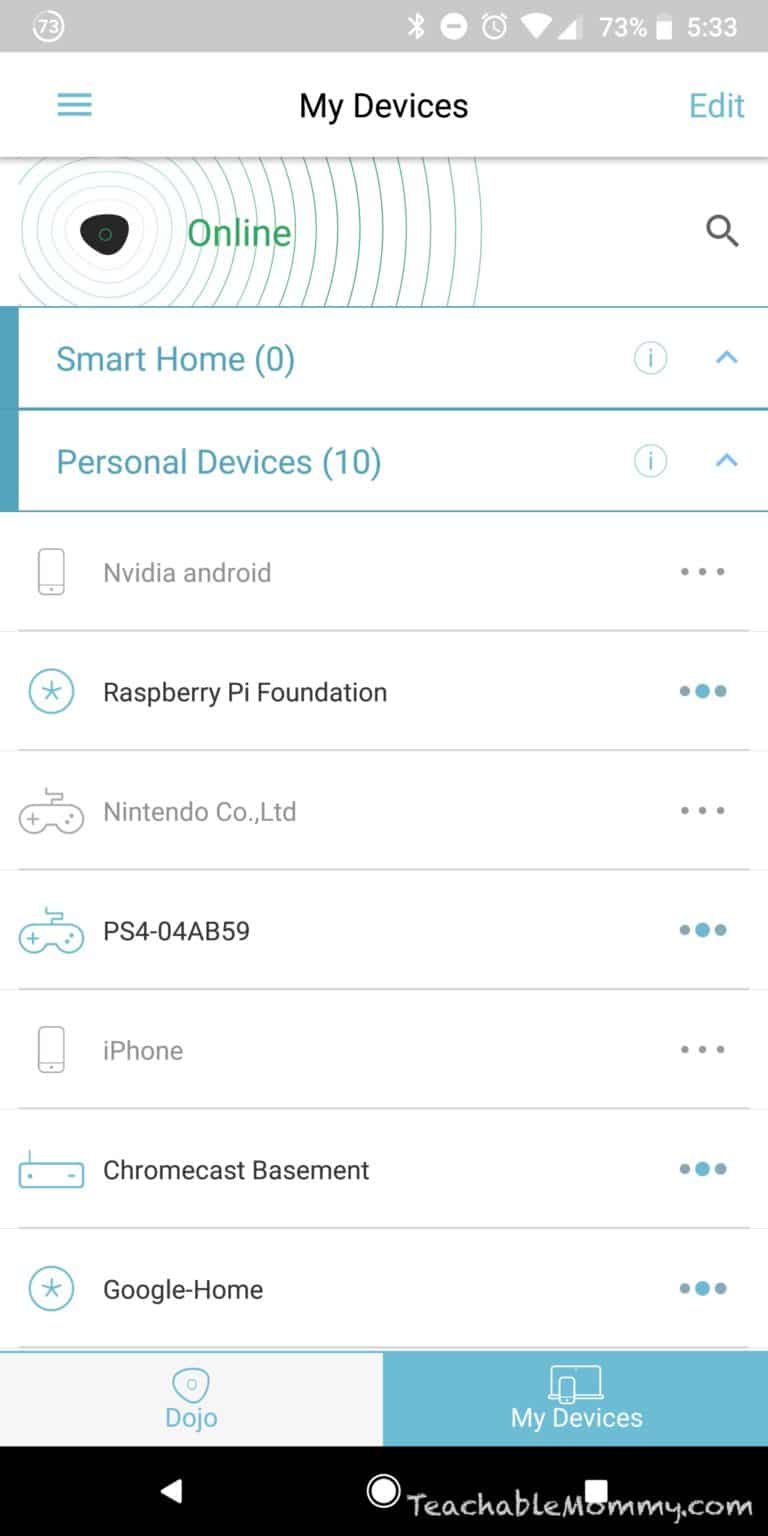 Real Time Updates
The notifications from Dojo are happening in real time. As you can see, something was trying to access my MacBook and Dojo shut it down. Buh-bye.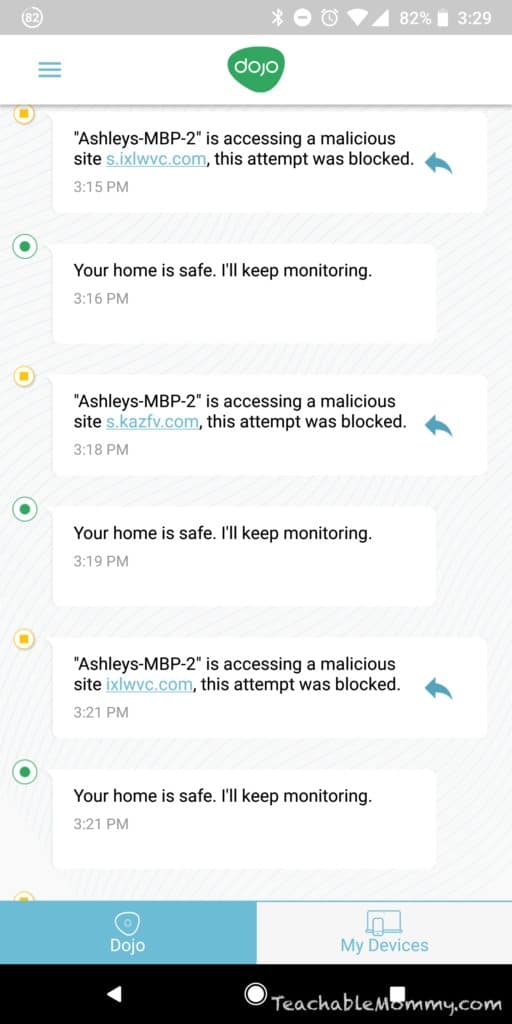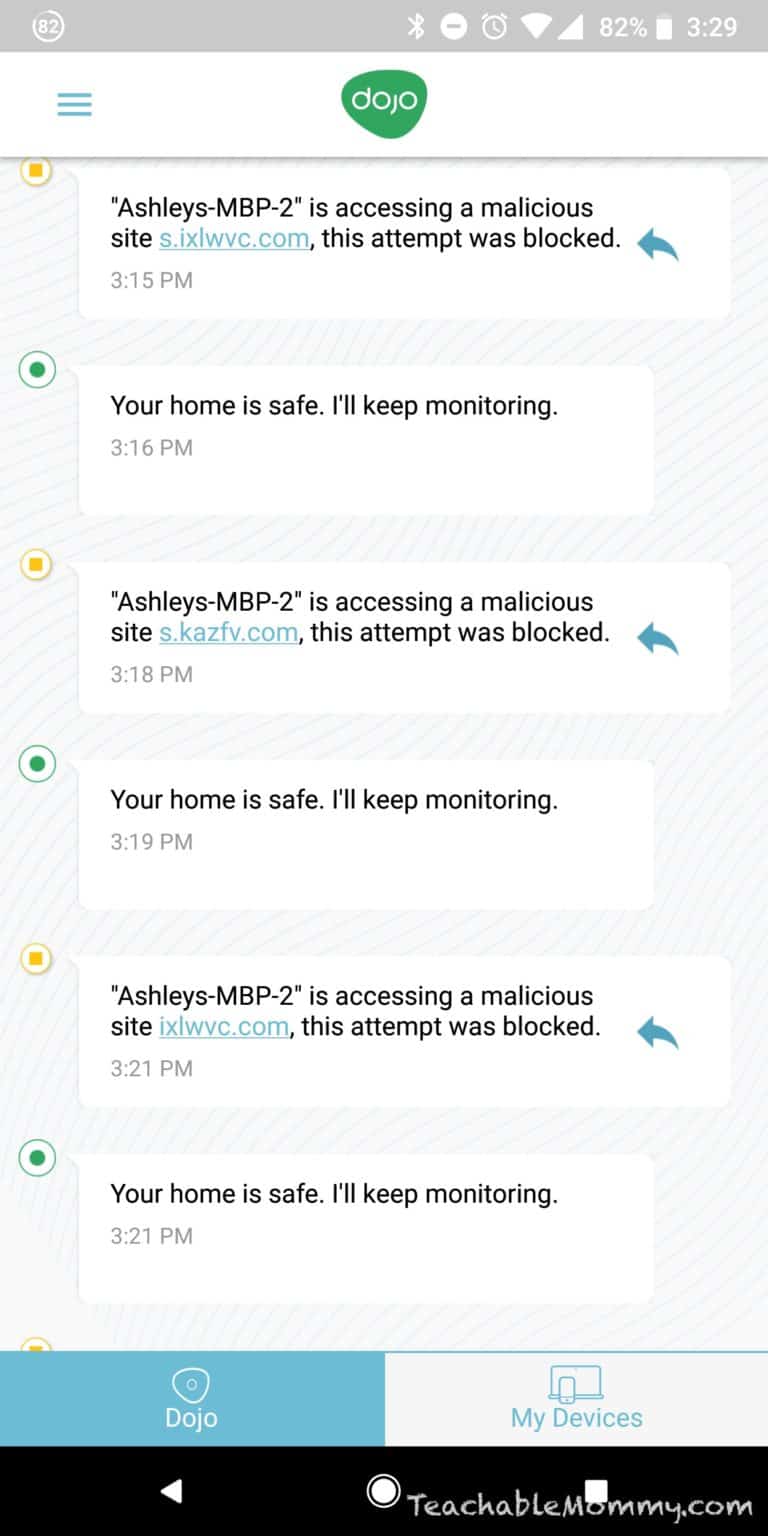 Dojo's pebble is a stylish way to check in on your network. It lights up as it sees notifications to your phone. Green for good, Yellow means Dojo found something and handled it, and Red means a breach was blocked and may require input. The pebble can stay on the base (that plugs into the router) or be placed somewhere else in the home. My office is not where our router lives. The pebble hangs out with me letting me know if anything is amiss.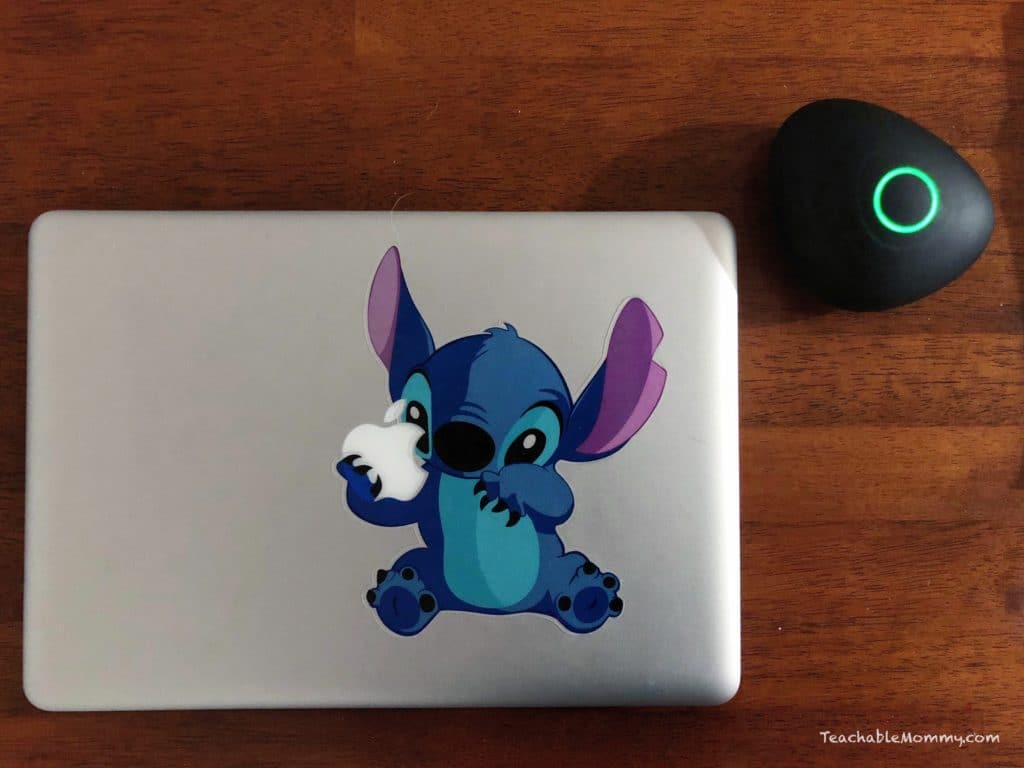 Favorite Feature:
Hands down our favorite feature is the intelligent learning. Dojo learns how best to protect your home based on what you allow, block, and your response to threats.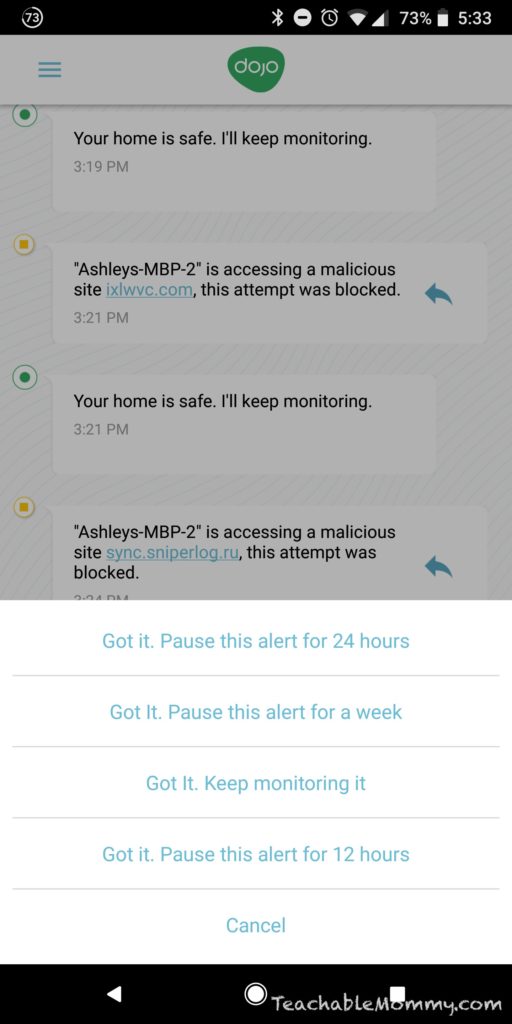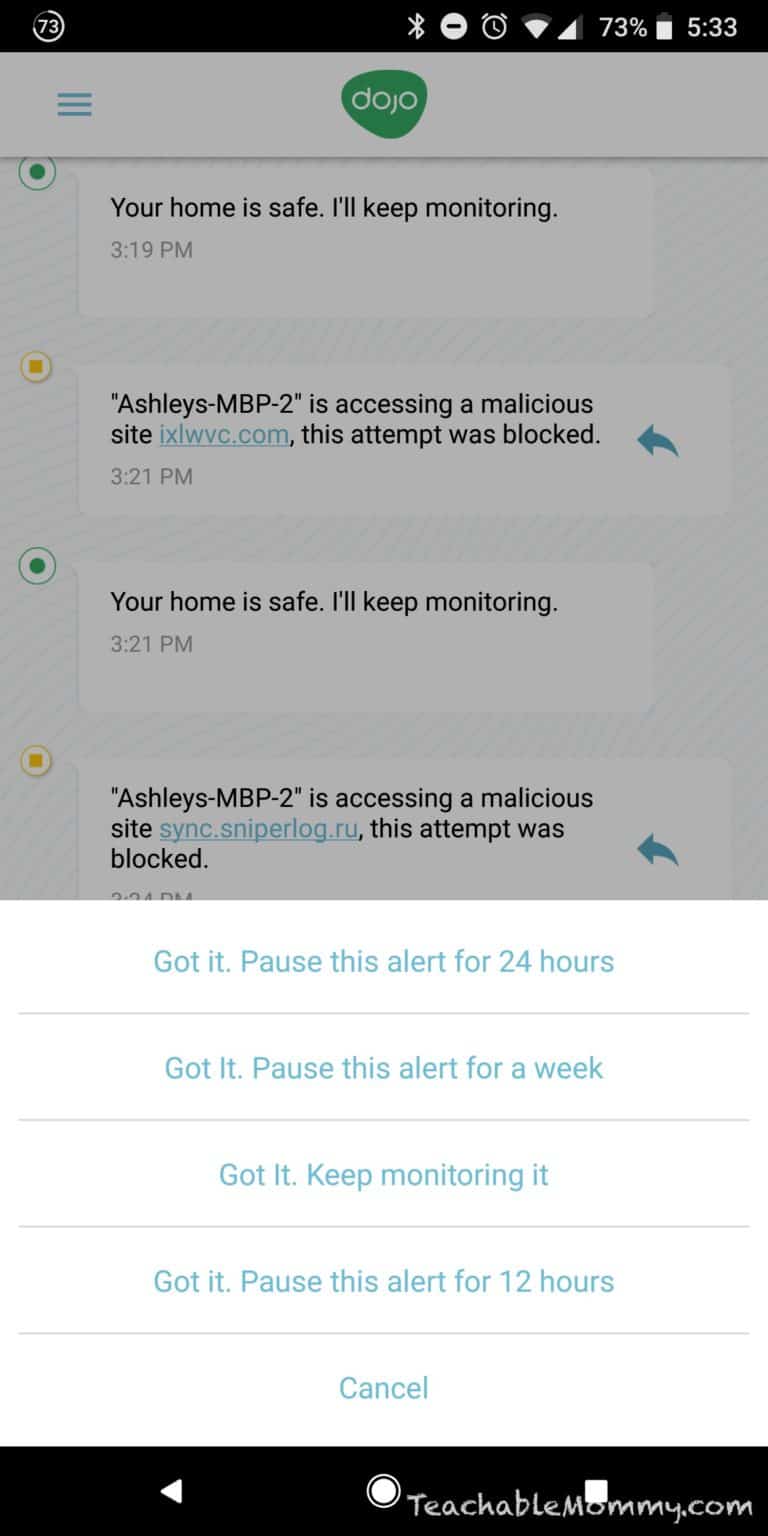 The Price:
Dojo costs $199 and that includes the first 12-months of service. Get it right now online at bestbuy.com and at a Best Buy store near you.
Verdict:
The Dojo is the go-to device for your smart home and devices. It gives me a sense of security knowing there is another line of defense against would-be viruses and hackers.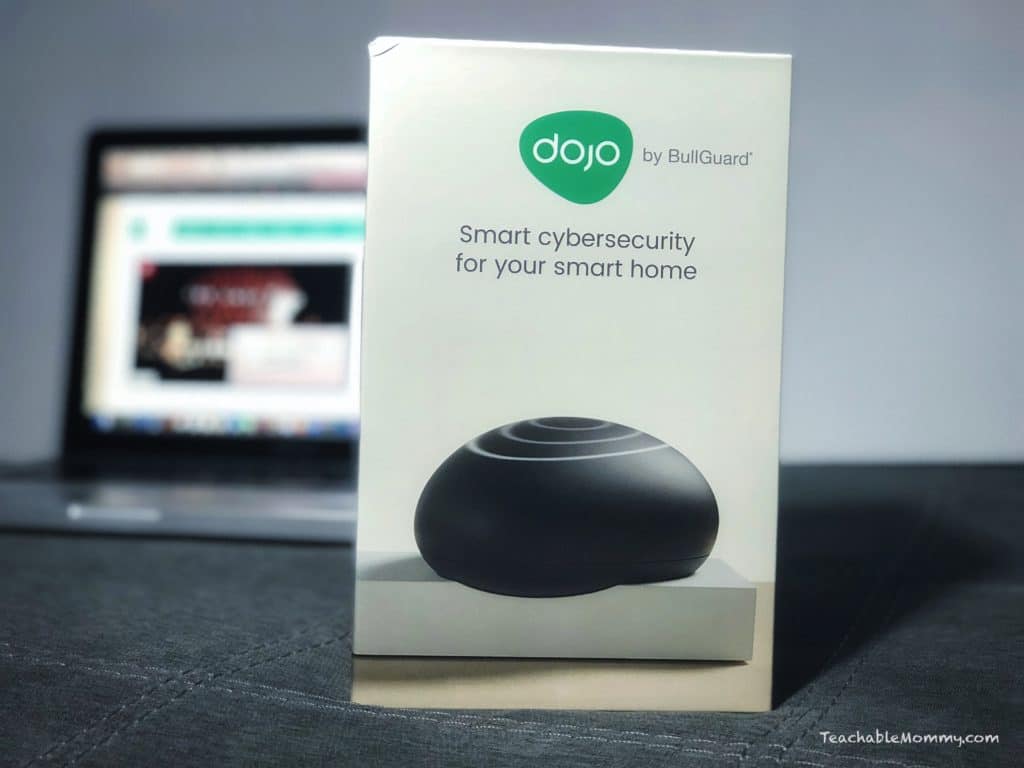 Dojo by BullGuard is on sale right now at BestBuy.com! Pick one up today!