Marvel Studios just released a new TV spot, Chant, and I have watched it forwards and backwards on multiple platforms. Why? Well things aren't always what they seem depending on the format. Read on for my Infinity War Chant breakdown to see what I mean.
Infinity War Chant Breakdown
We're going to need some help.
Tony knows they need all the help they can get. Is this when he calls Steve on the burner phone? Or maybe he means the Guardians. All I know is he better call everyone, even Stan Lee for this one.
Steve and Bucky are reunited and my heart couldn't be happier.
The smiles on both Steve and Bucky's faces are priceless. Despite everything they are just happy to be together again. This was a bittersweet moment for me, and probably every other Team Cap/Team Bucky fan. Bucky is finally healed but here we go again, with another war to fight. It reminds me of them being reunited in The First Avenger, Bucky was hurt and now he's healed, ready to stand by Steve's side no matter what they are facing.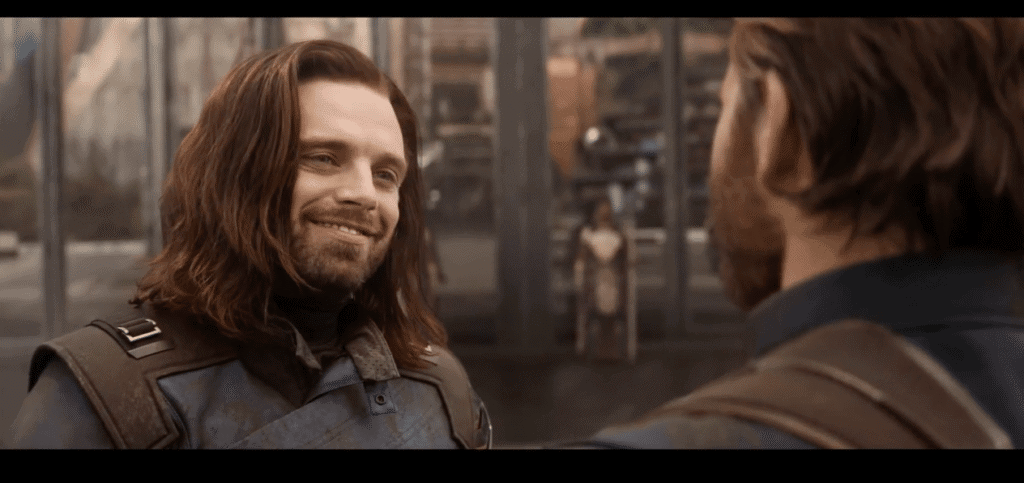 I totally teared up. Anyone else? Just me? Cool.
Wakanda Chant
The TV spot is called chant and we quickly learn why. The Battle of Wakanda is about to take place with the people, including a nice shot of M'Baku (yes!) chanting"Yibambe." From what I've researched it means "hold fast." Especially in the face of adversity and hardship. I would say facing down a galactic army of Outriders, Thanos, and The Black Order qualifies as adversity. Good things the Wakandans have tenacity and steadfastness in full supply.
Thanos has 4 Infinity Stones!
If you watch the YouTube version of the trailer like I have in this post, Thanos appears out of a portal looking pretty pleased. Here is where watching on multiple platforms is helpful. In the Facebook and Twitter cuts of the trailer, we can see the Gauntlet and not 2 stones, but 4 Infinity Stones shining bright.
Power, Space, Reality, and either the Mind or the Time stone. If this is post the battle of New York, then it could be the Time stone. Or he paid a visit to Vision prior to landing in this clip and he has the Mind stone. Either way he has 4 stones and that's not a good thing.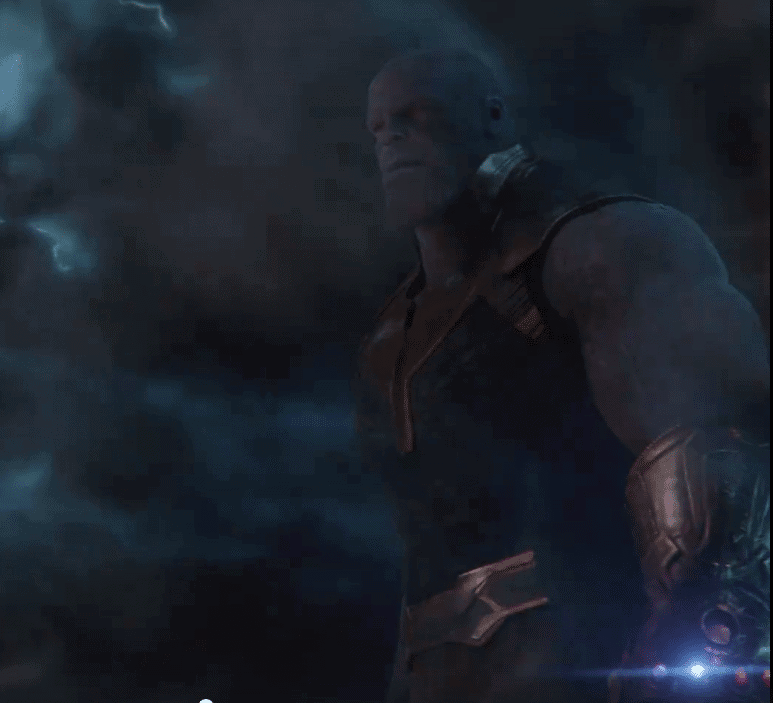 Black Widow and The Black Order
Black Widow is seen fighting Corvus Glaive in a warehouse. I think this is the scene we have seen previously where Captain America dodges Proxima Midnight's Spear and Glaive is trying to take the Mind Stone from Vision.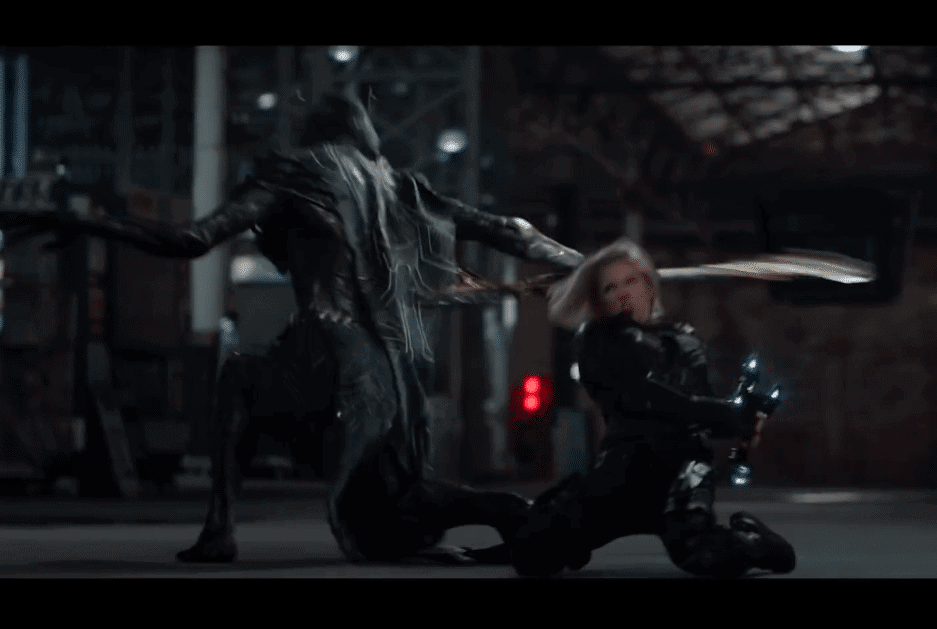 Okoye proves once again why she is the best.
Thank goodness for Okoye ending the teaser on a comedic note.
T'Challa: What did you imagine?
Okoye: "The Olympics, maybe even a Starbucks." Yes girl, yes.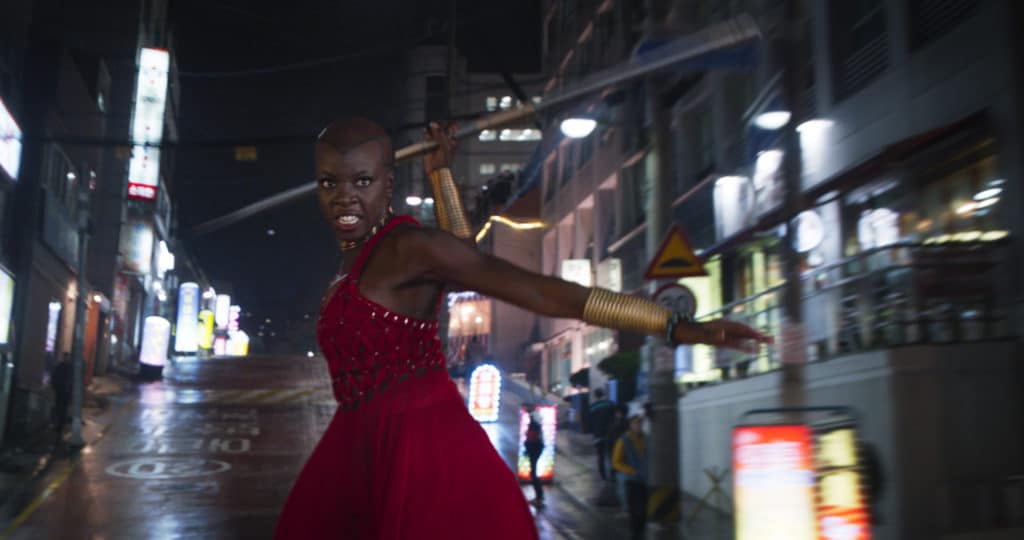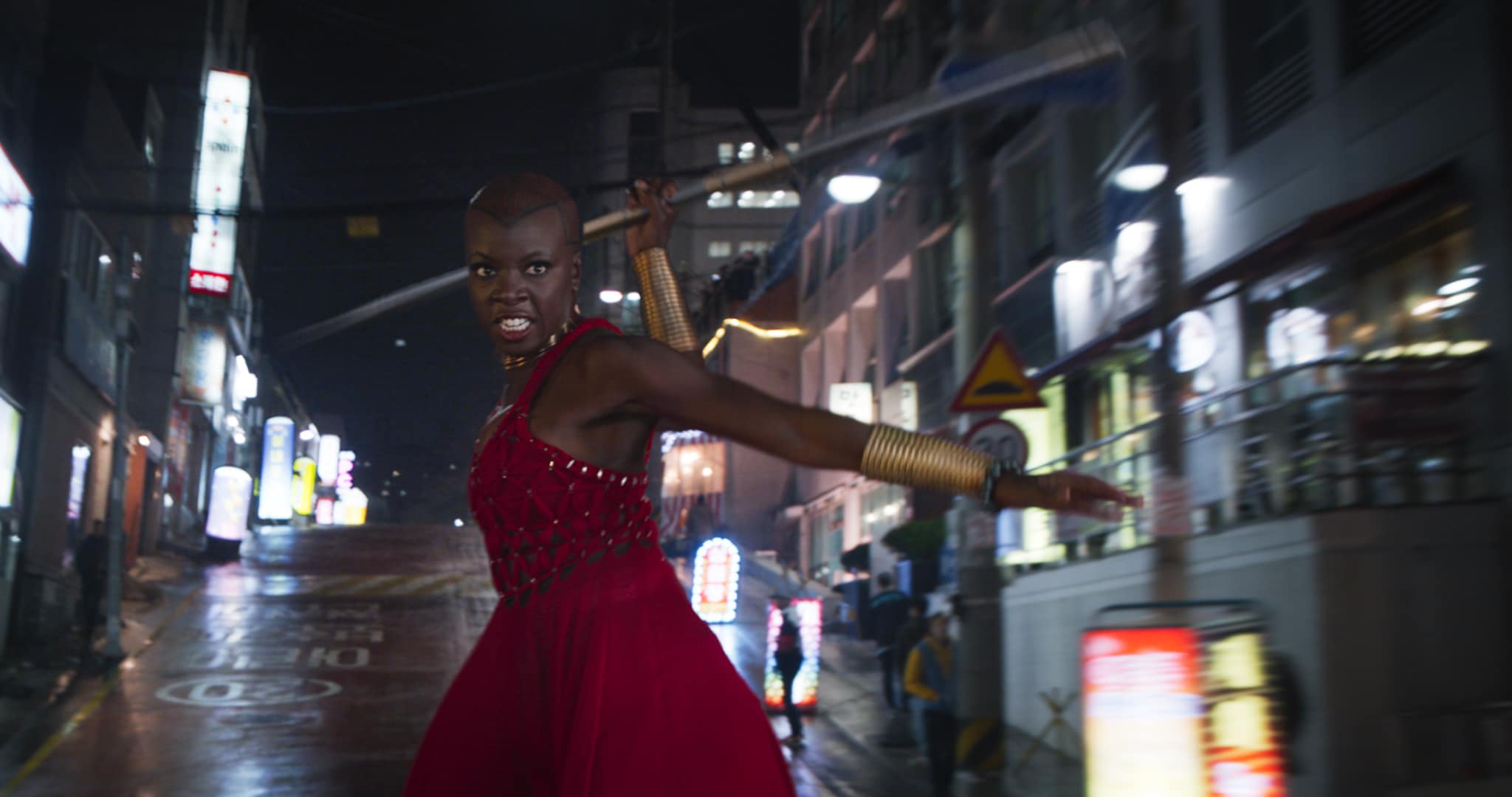 Pic is from Black Panther but I don't care. I love to fangirl over Okoye!
It's over, that's all we have left to see, but right before the teaser ends with Okoye kicking butt, we see a split second of a different fight. I think that is another shot of the showdown in the warehouse with Vision, Scarlet Witch, Black Widow, and Captain America. It looks like this time it is Proxima Midnight attacking Scarlet Witch. Possibly before Widow and Cap show up.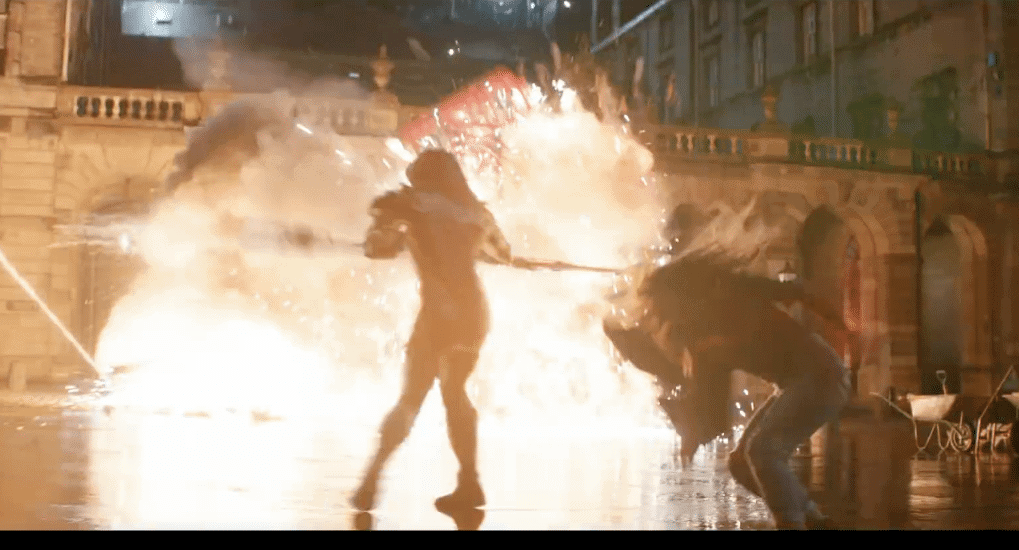 20 days left until we find out for sure when Avengers: Infinity War comes to theaters everywhere April 27th 2018!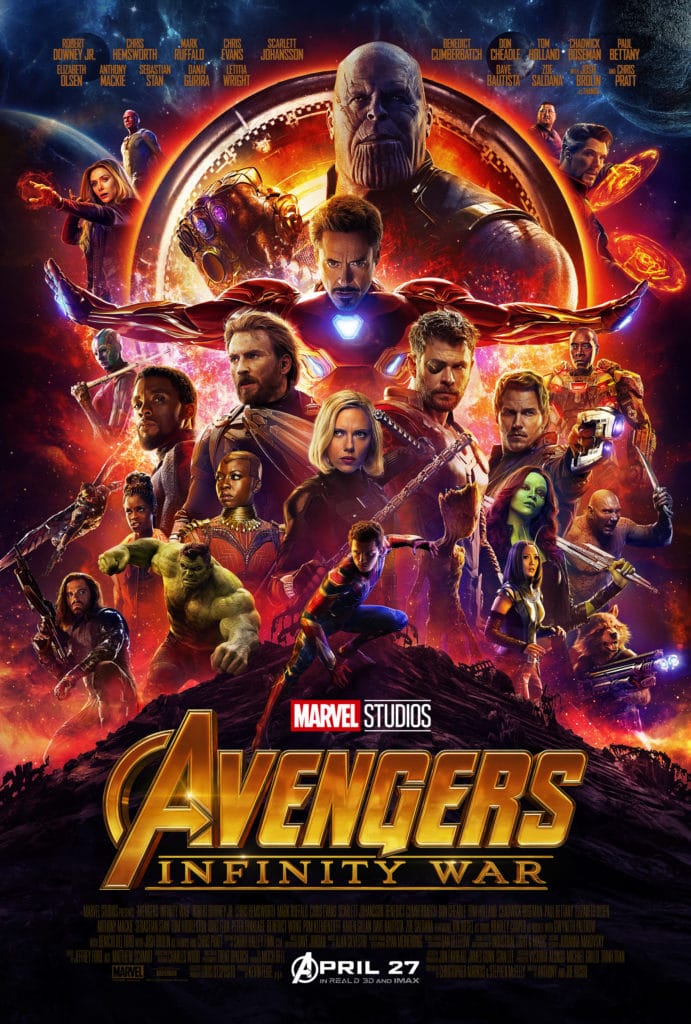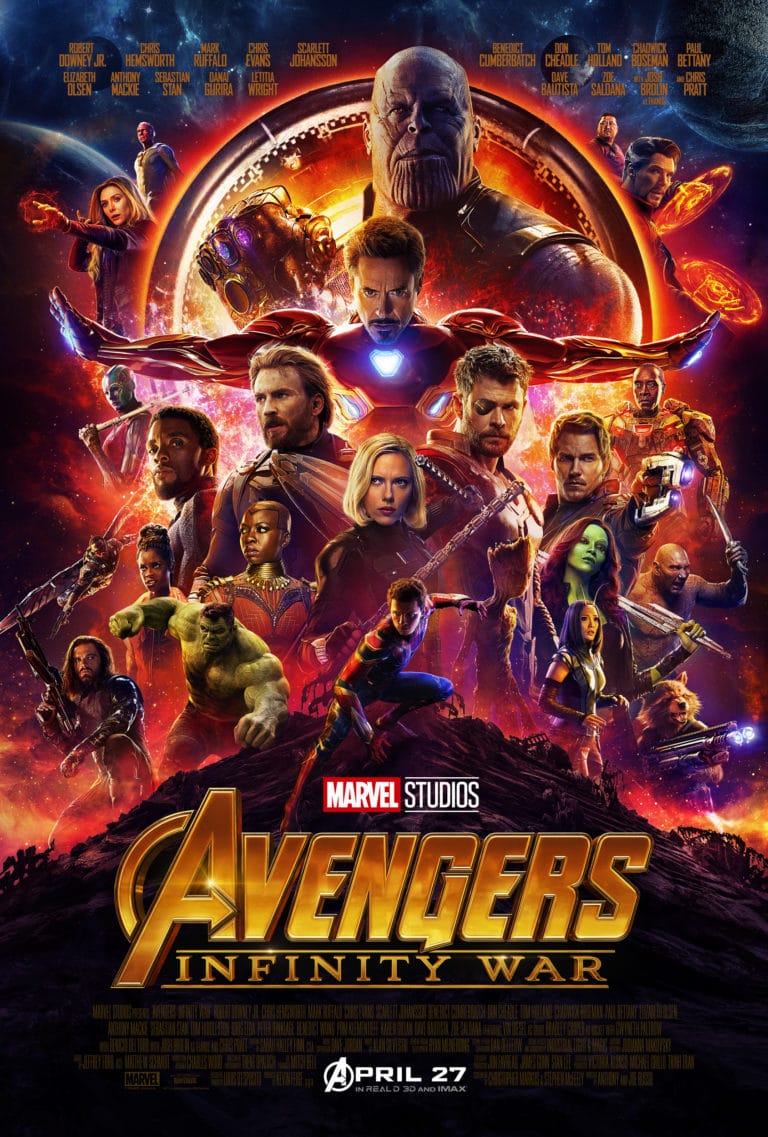 Avengers Assemble! Get the latest Avengers news on Facebook | Twitter#InfinityWar | Instagram
Check out the new individual posters of our heroes