Disney On Ice presents Follow Your Heart is coming to the Washington DC area April 12-15th. We are excited for another magical evening with Mickey, Minnie, and some of our other favorite characters. I recently got the chance to have an interview with Disney On Ice skater Natalia Stratton.
Natalia has been skating since she was 6 years old. One day she wants to be a coach for ice skating and own her own business. She is someone who follows her heart in everything that she does. Natalia hopes that the kids who see the show will be reminded that they can do anything they set their minds to do.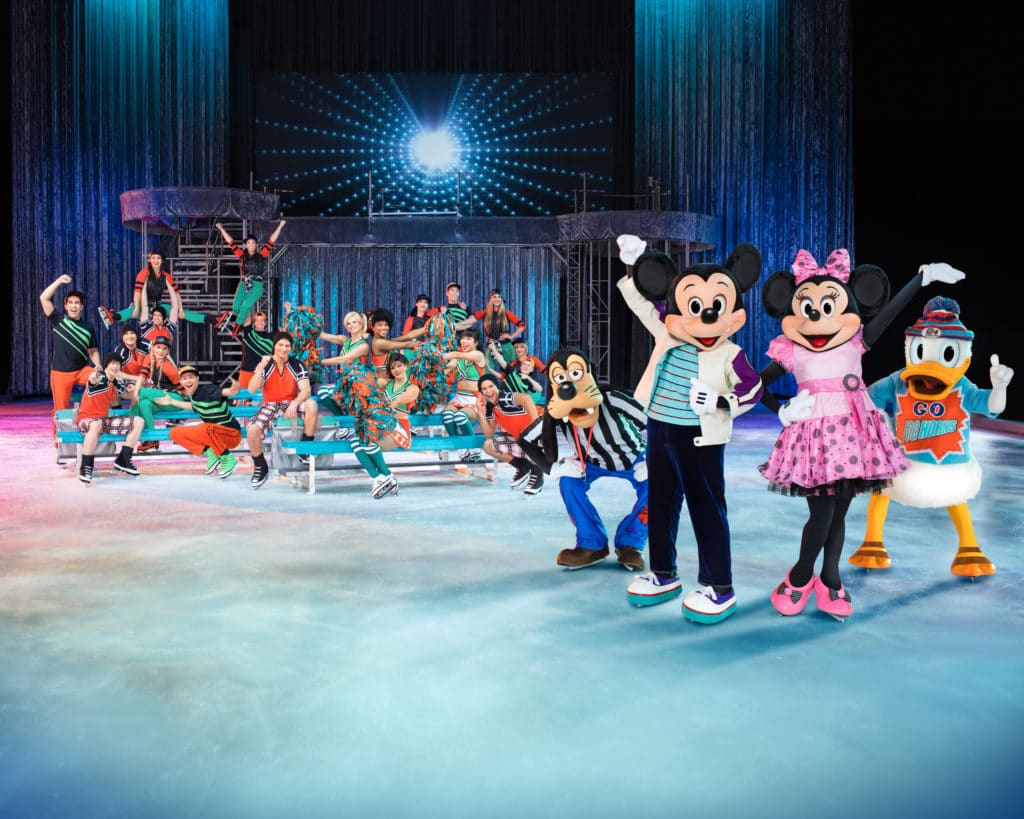 I am a Feld Family Ambassador, and in exchange for this post and all time and efforts put into sharing my opinions and anything Feld Entertainment is offering, I was provided with complimentary tickets to this Feld show.
What made you decide to skate for Disney On Ice?
When I was skating in high school I wasn't sure what I wanted to do after that. I was talking to my coach about it and she said you can do Disney. Wait, I can do Disney? (laughs) So we started working on show skating. My friends worked for Disney and they loved it so I decided I wanted to go to Disney On Ice and continue doing something I really love.
What is your favorite part about being in a Disney Production?
My favorite part is being able to still be like a child. I loved every single Disney movie growing up and I get to share that with people who also have that love for Disney.
Natalia is an ensemble skater, meaning she is several different numbers throughout the show. I was curious if she had a favorite number or character that she plays in Follow Your Heart.
If I had to choose, my favorite ensemble number is Be Our Guest. We get to portray napkins. The entire number from start to finish is so much fun. The lighting, costumes, everything is absolutely beautiful.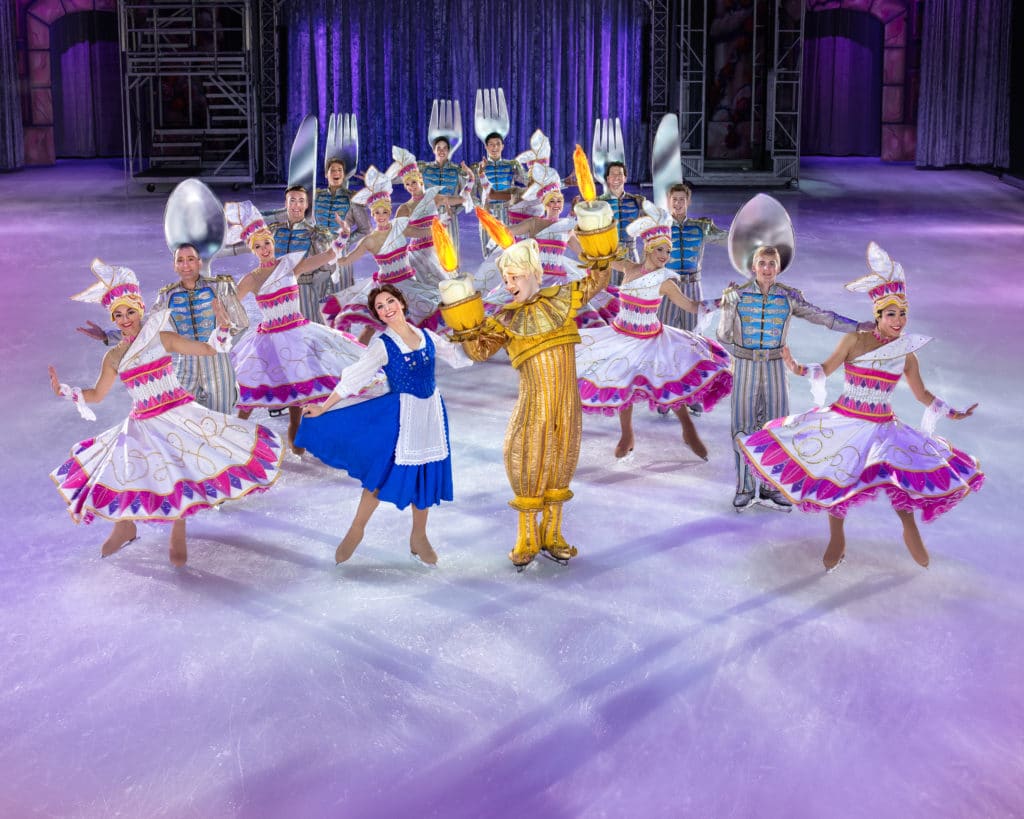 If you could skate anywhere in the world where would it be and why?
Where would I want to go? I've never been to Europe and I would love to experience that. I love how artistic it is and the romantic feel. I would like to perform there one day.
This is the hardest question ever but, who is your favorite Disney character?
My favorite Disney character is Rapunzel. I think it is because I relate to her a lot, not that I've been locked up in a tower or anything (laughs). I love how passionate she is about things, it reminds me that it is okay to be passionate about everything you want to do in life.
Natalia had big dreams as a kid and she had some great advice for those in the audience who might have their minds set on following their hearts.
No matter how old you are, age doesn't matter. You can do anything you want in life if you just set your mind to it and work hard. Disney reminds us it's okay to dream. That's the best part about our show, Follow Your Heart. I am able to follow my heart everyday with people who are also following theirs. It's amazing to be apart of something that reminds me it's okay to follow your heart and be who you want to be. Never give up.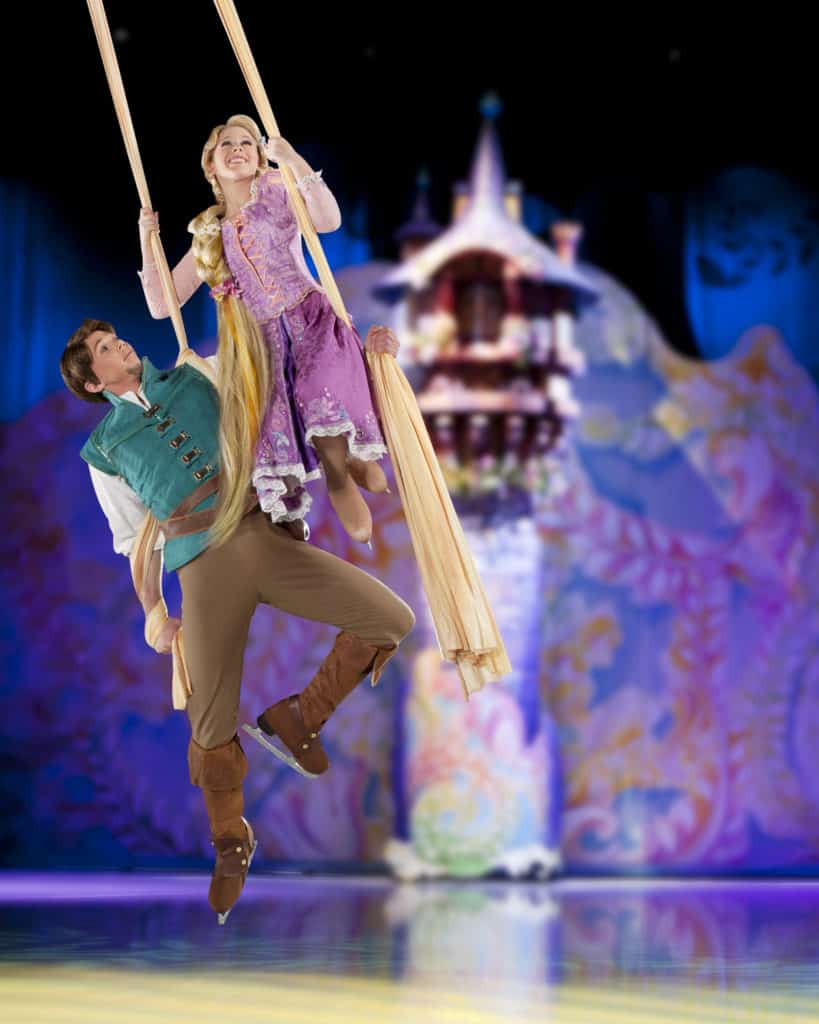 Disney On Ice Presents Follow Your Heart is skating into the Eagle Bank Arena:
Date and Time of Performances:
Thursday, April 12th 7:00 p.m.

Friday, April 13th 10:30 p.m. and 7:30 p.m.

Saturday, April 14th 10:30 a.m.,

2:30 p.m., and 6:30 p.m.

Sunday, April 15th 12:30 p.m. and 4:30 p.m.
Tickets start at just $15! Get them today by phone 1-800-745-3000 or online at Ticketmaster.com.
*Ticket pricing is subject to change based on market demand.
Save Money!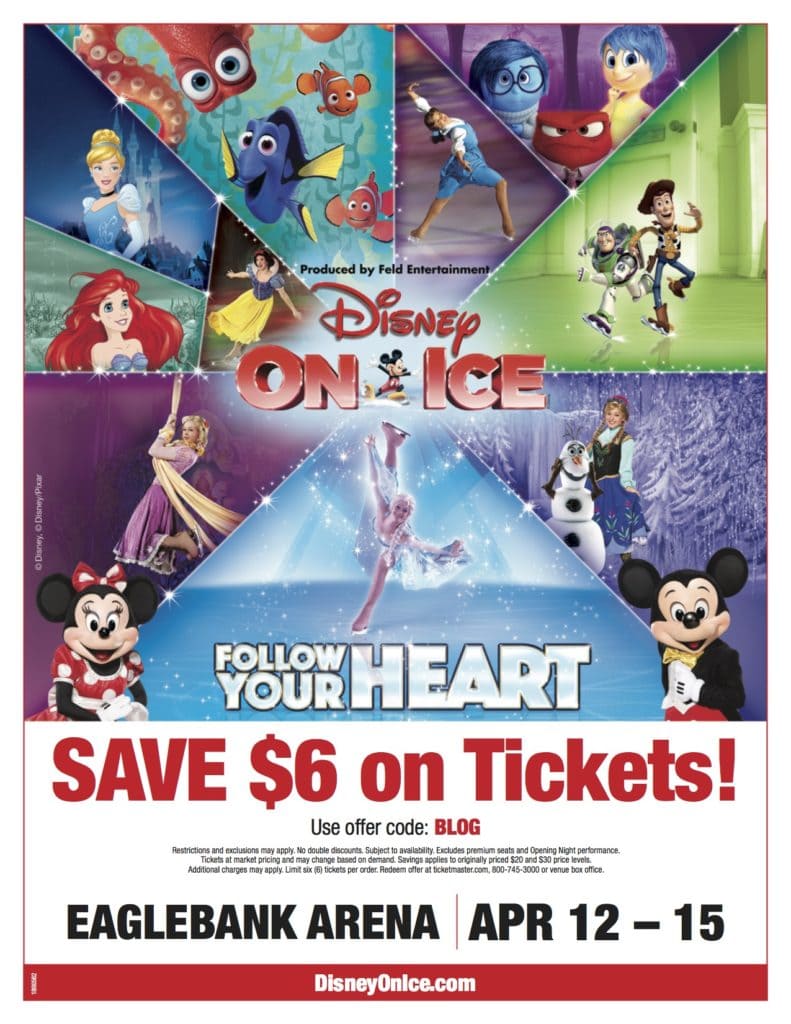 For more fun download these free activities!
Follow Your Heart Coloring Page
Follow Your Heart Activity Packet