It is time to bring Wakanda home. Black Panther is available now on Digital HD and tomorrow on Blu-ray! This past Friday we embraced our inner Kings and Queens for movie night, as we watched Black Panther. Wakanda FOREVER! I couldn't resist theming our snack after the film. I just love a good theme, don't you? I took an old classic, puppy chow, and turned it into a Black Panther movie night snack: Panther Chow.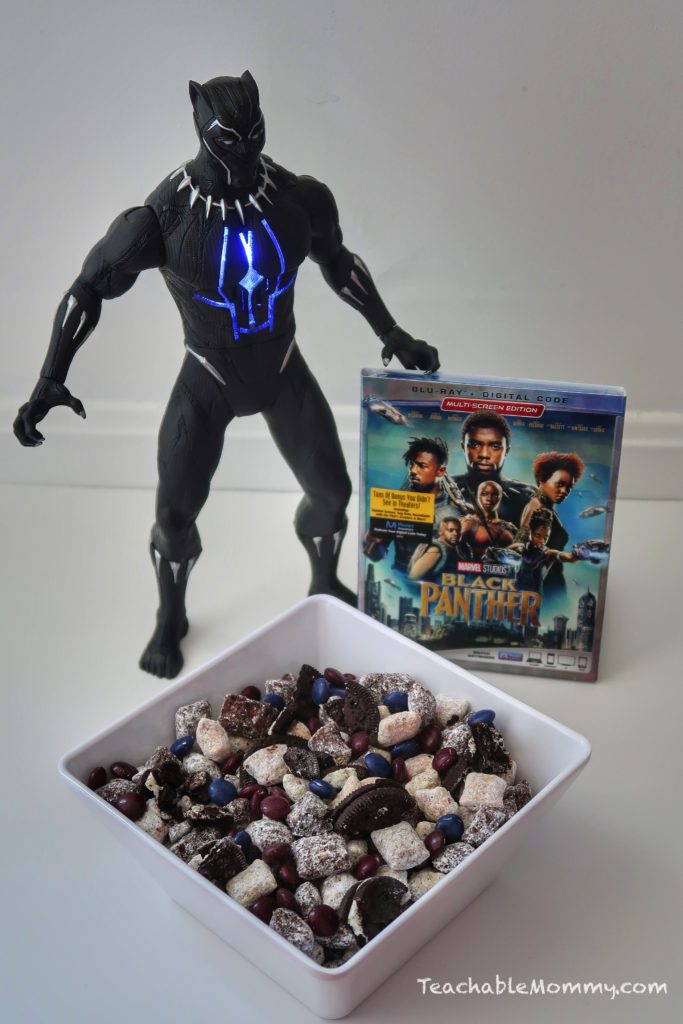 This post is sponsored. All opinions are my own.
It's easy to make and with it, you will continue to reign supreme as the ultimate Superhero in your kids' loves. At least that's what mine said.
But before I get into the recipe, I want to share with you what you can expect in the special features for the film. Personally, I am all about the extras. Give me deleted Marvel footage I can analyze for the upcoming films and I am one happy girl. Then give me a gag reel so I can legit laugh out loud.
Black Panther Special Features: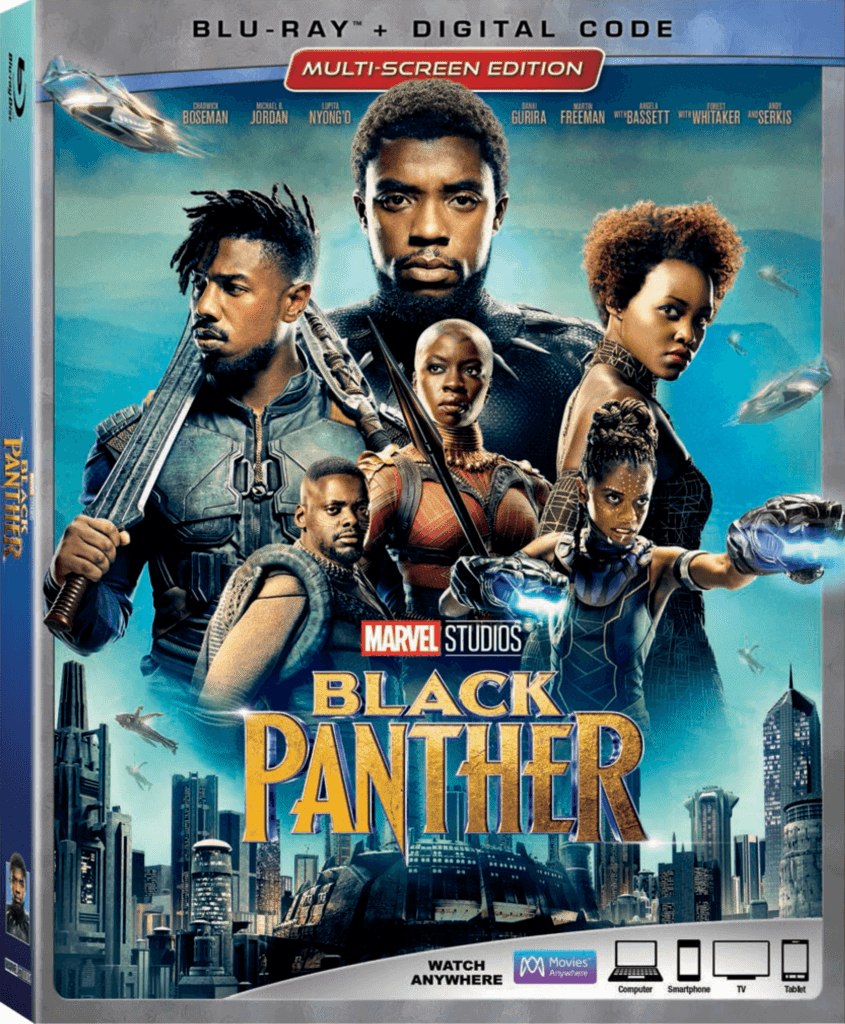 Blu-ray:
Director's Intro

From Page to Screen: A Roundtable Discussion – Delve into the film's making

Crowning of a New King – Explore the world of "Black Panther" in all its color and complexity

The Warriors Within – Get to know Wakanda's women and the actors who portray them

The Hidden Kingdom Revealed – Wakanda's diverse people

Wakanda Revealed: Exploring the Technology

Deleted Scenes

U.N. Meet and Greet

Okoye And W'Kabi Discuss the Future of Wakanda

T'Challa Remembers His Father

Voices from the Past

Gag Reel

Exclusive Sneak Peek at "Ant-Man and The Wasp"

Marvel Studios the First Ten Years: Connecting the Universe

Director's Commentary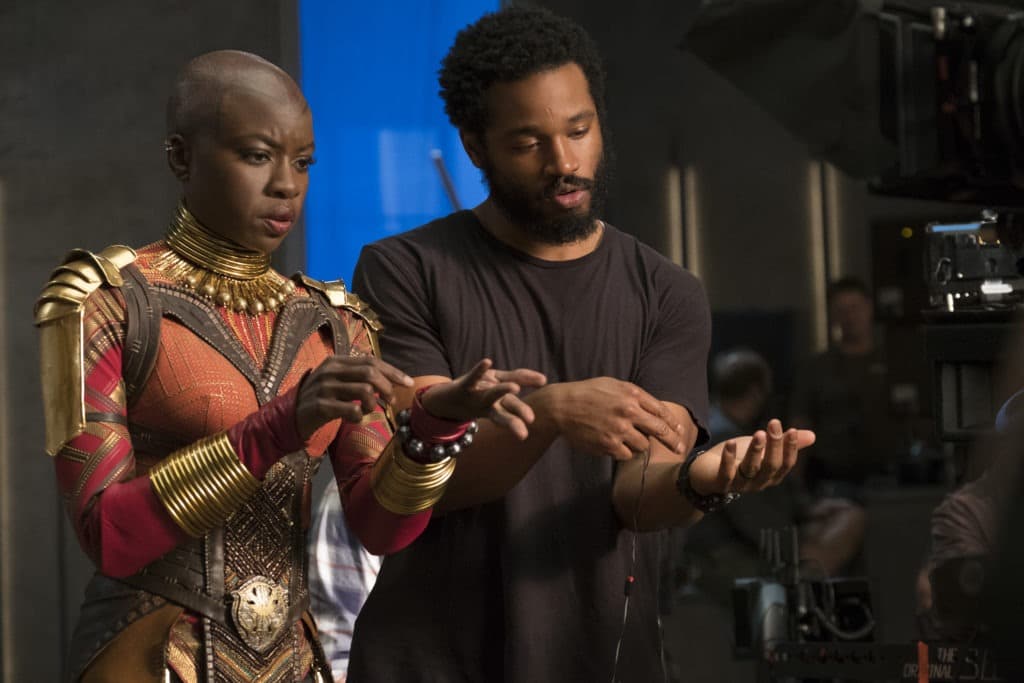 Digital Exclusives:
In World Wakanda Tourism Ads
Come to Wakanda "Before"

Come to Wakanda "After"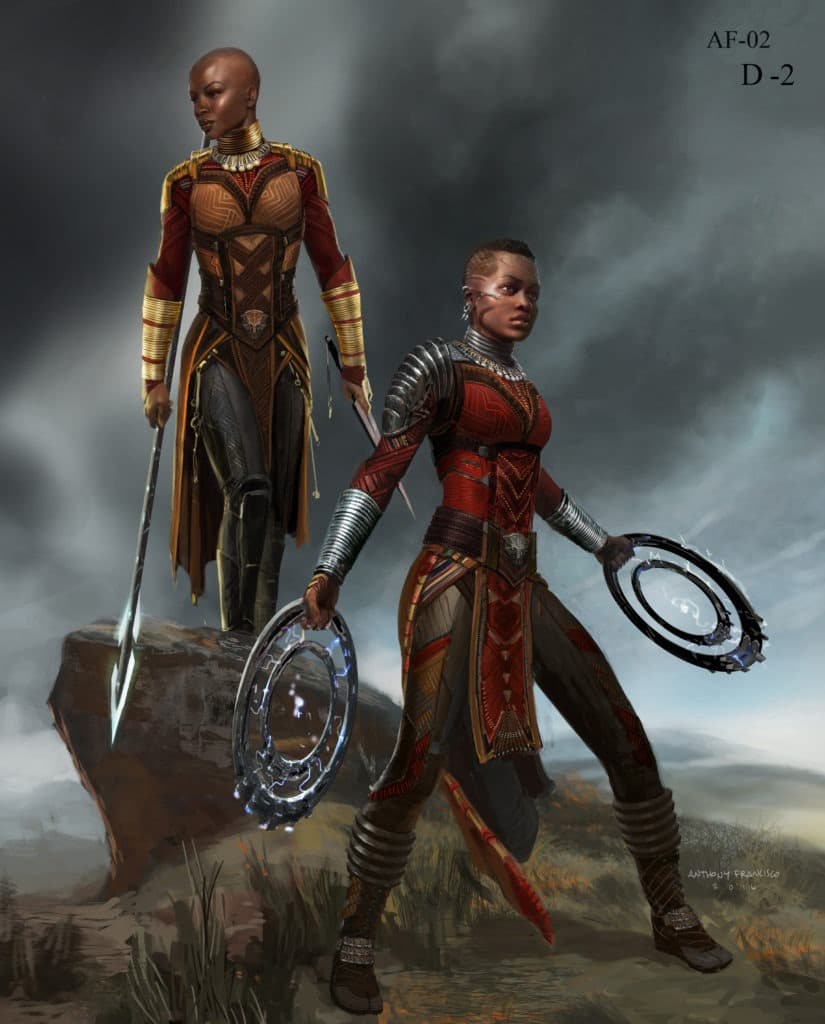 Black Panther is available on Digital HD right now and on Blu-ray beginning May 15th, 2018! Grab these free printable Black Panther activities for some extra Wakanda fun during your movie night.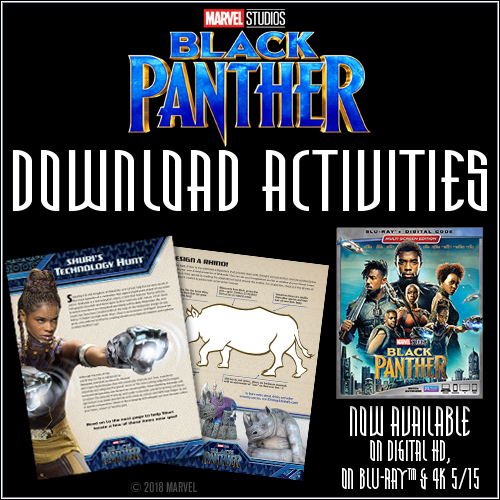 Black Panther Chow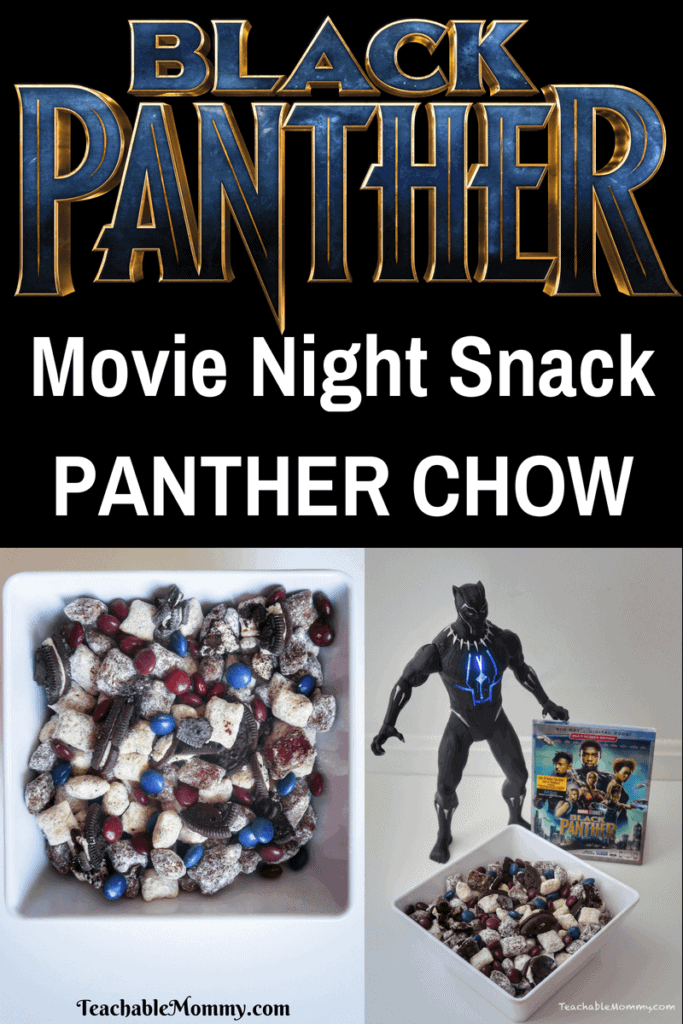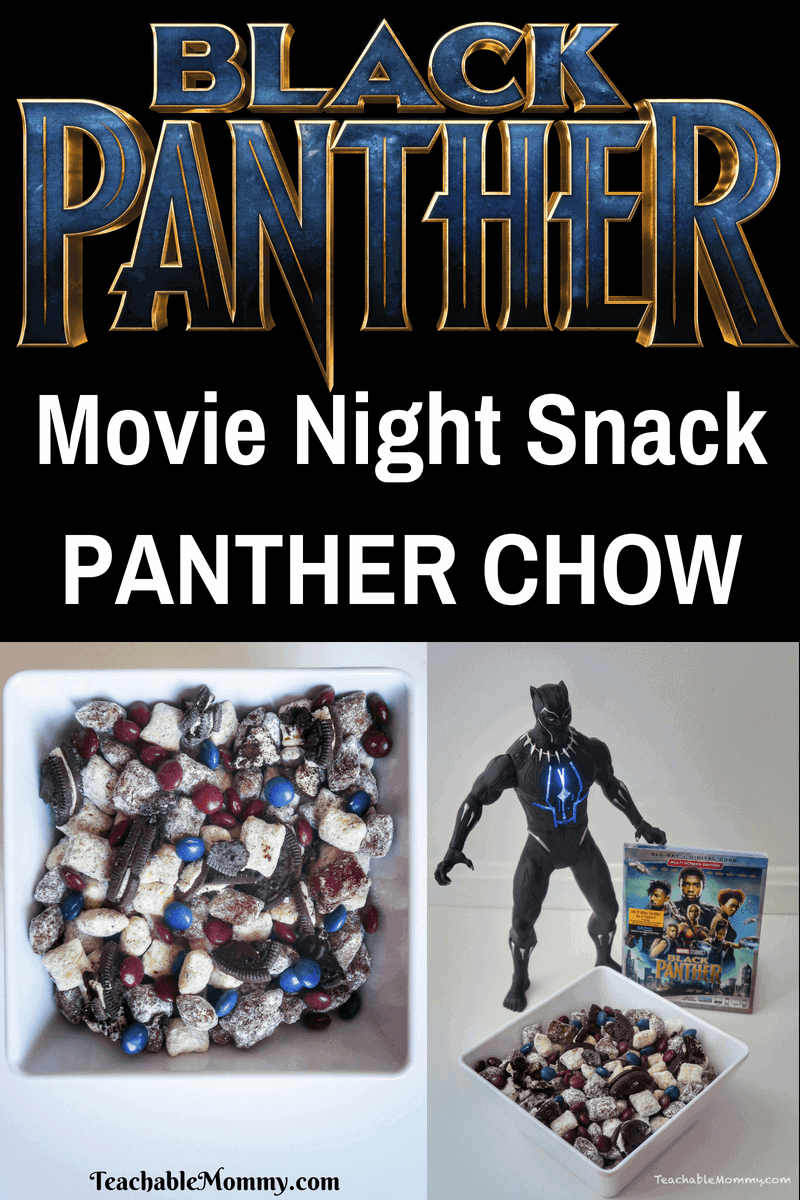 Ingredients:
5 oz Milk Chocolate Chips
5 oz White Chocolate Chips
5 Cups of Chex-type Cereal (I used Puffins)
1 Cup Powdered Sugar
Butter or Shortening
Candy Coated Chocolates like M&M or Unreal
Oreo Cookies
Directions:
1. Divide the cereal into 2 bowls (2 1/2 cups in each bowl).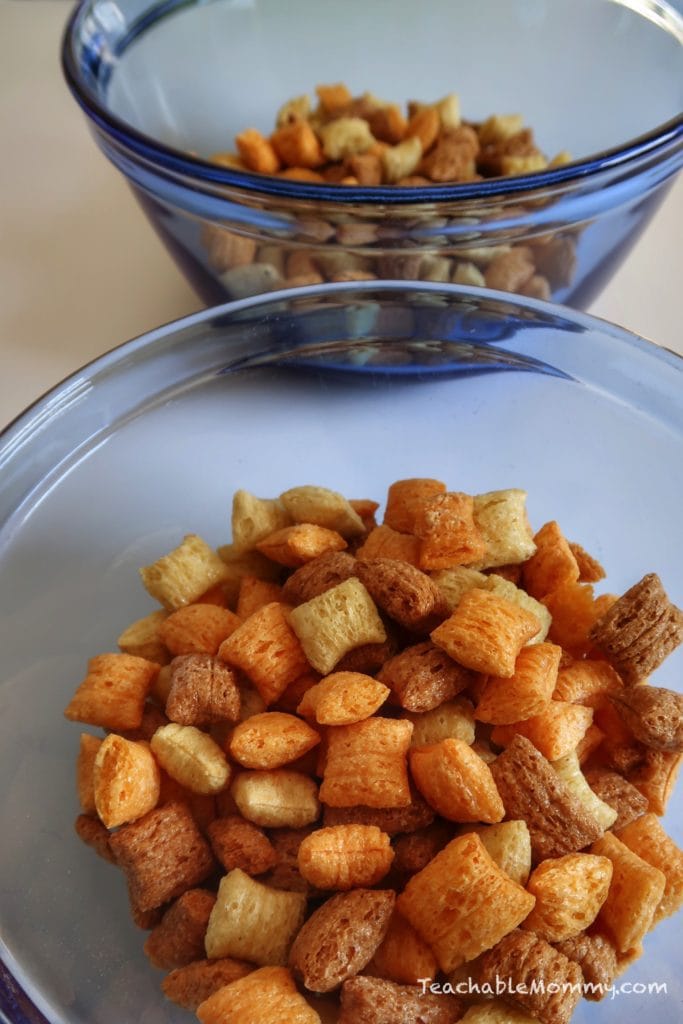 2. Crush 8 oreos either in a food processor or a bag with a rolling pin. Or if you're like me and don't have a rolling pin, a travel coffee cup used like a hammer will work too.
3. Divide the oreos evenly into 2 gallon sized bags and add 1/2 cup of powdered sugar in each bag.
4. Melt the white chocolate and milk chocolate chips in separate bowls. Melt for 30 seconds then stir in a 1/2 tsp of butter or shortening. Then melt for another 30 seconds or until completely melted.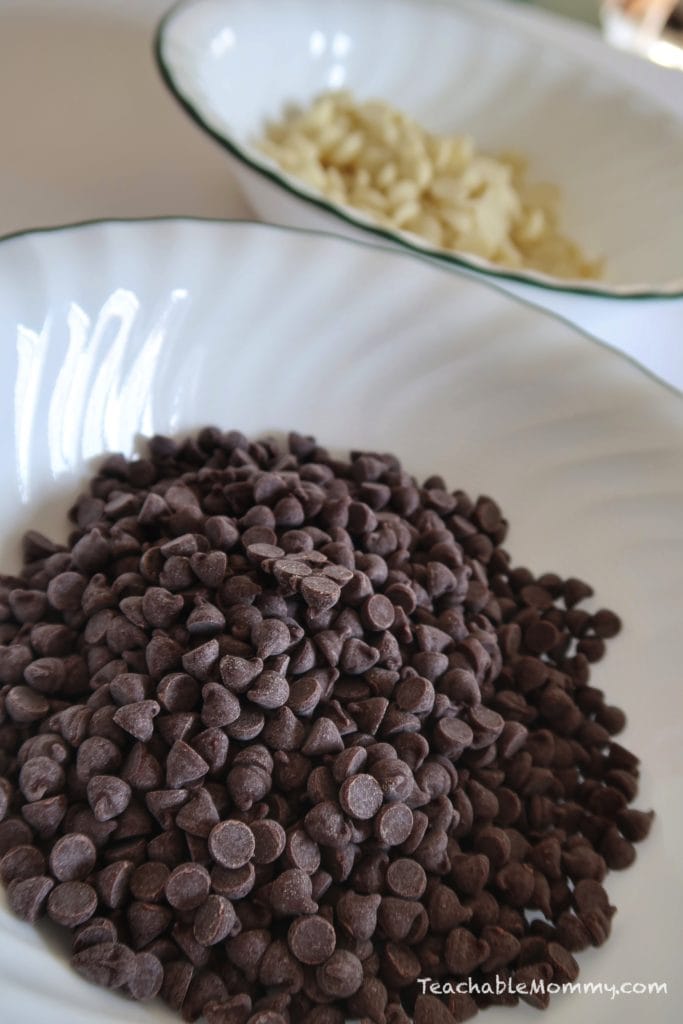 5. Add the melted chocolate to into the separate bowls of cereal. Stir until the cereal is coated.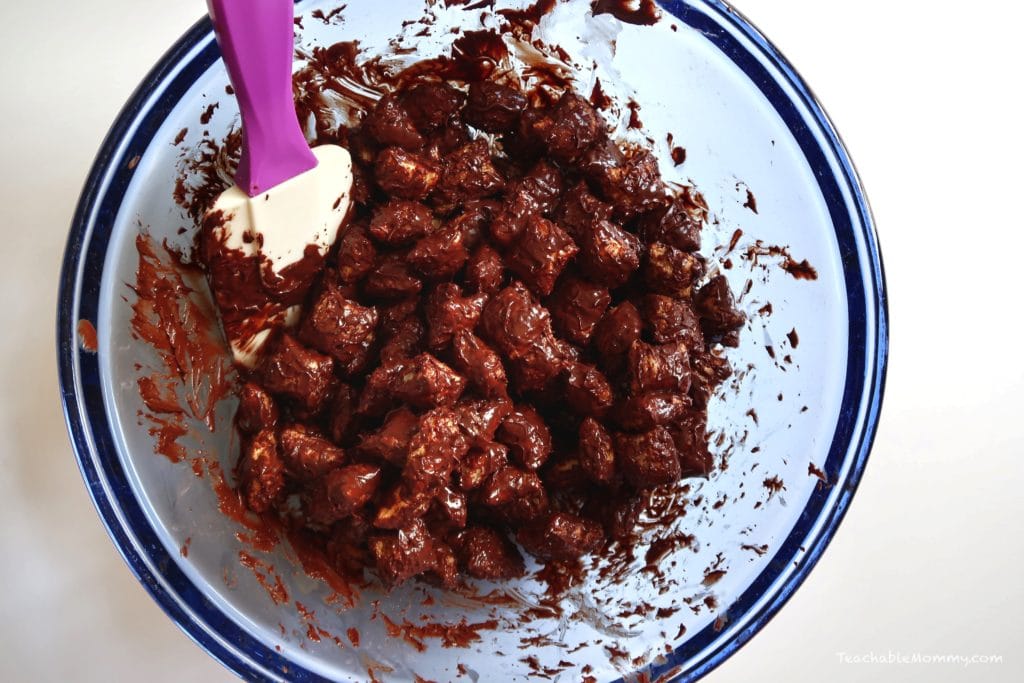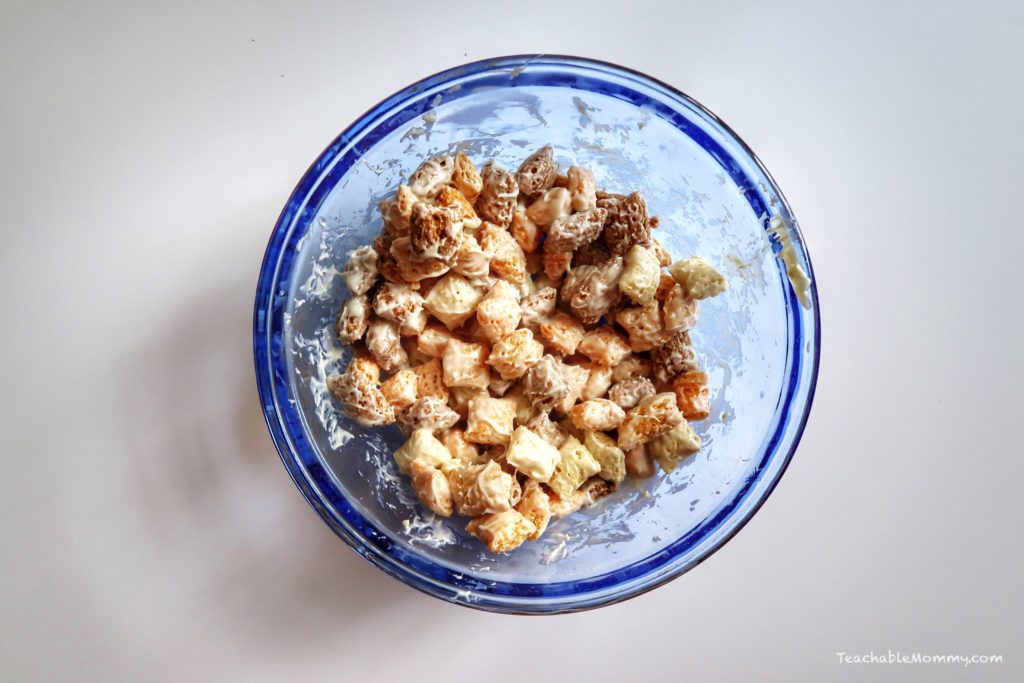 6. Add one bowl of the chocolate covered cereal to each bag of crushed oreos and powdered sugar. Shake until covered.
7. In your serving bowl, mix the two cereal bags together, add crushed oreos and blue & purple candy coated chocolates on top.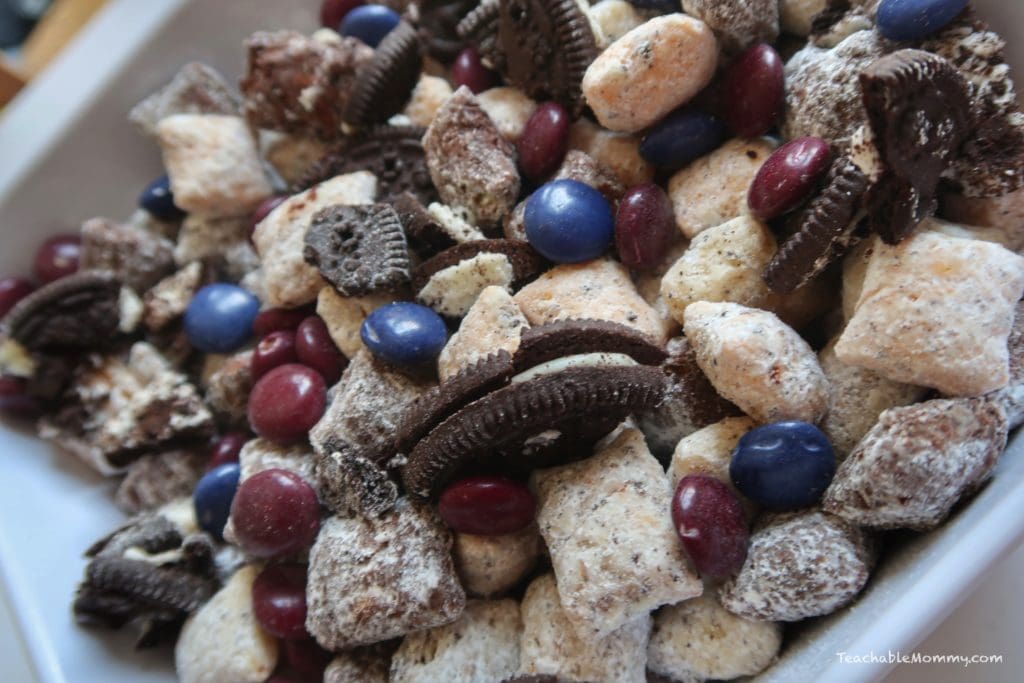 For more on Black Panther:
Who is your favorite character in Black Panther?