I'll be honest, I had no idea there was so much to do and see outside of Hersheypark. I think I just had tunnel vision when we went as a family. Must. Ride. Rides. and eat chocolate. There are a lot of things to do in Hershey PA besides Hersheypark that are just as fun and include chocolate.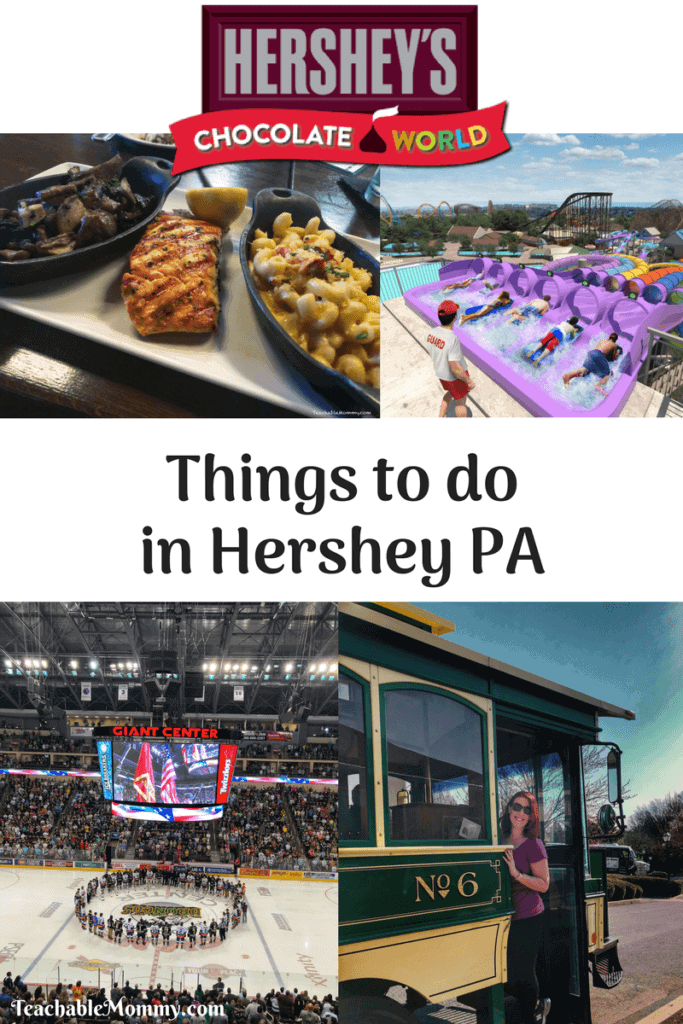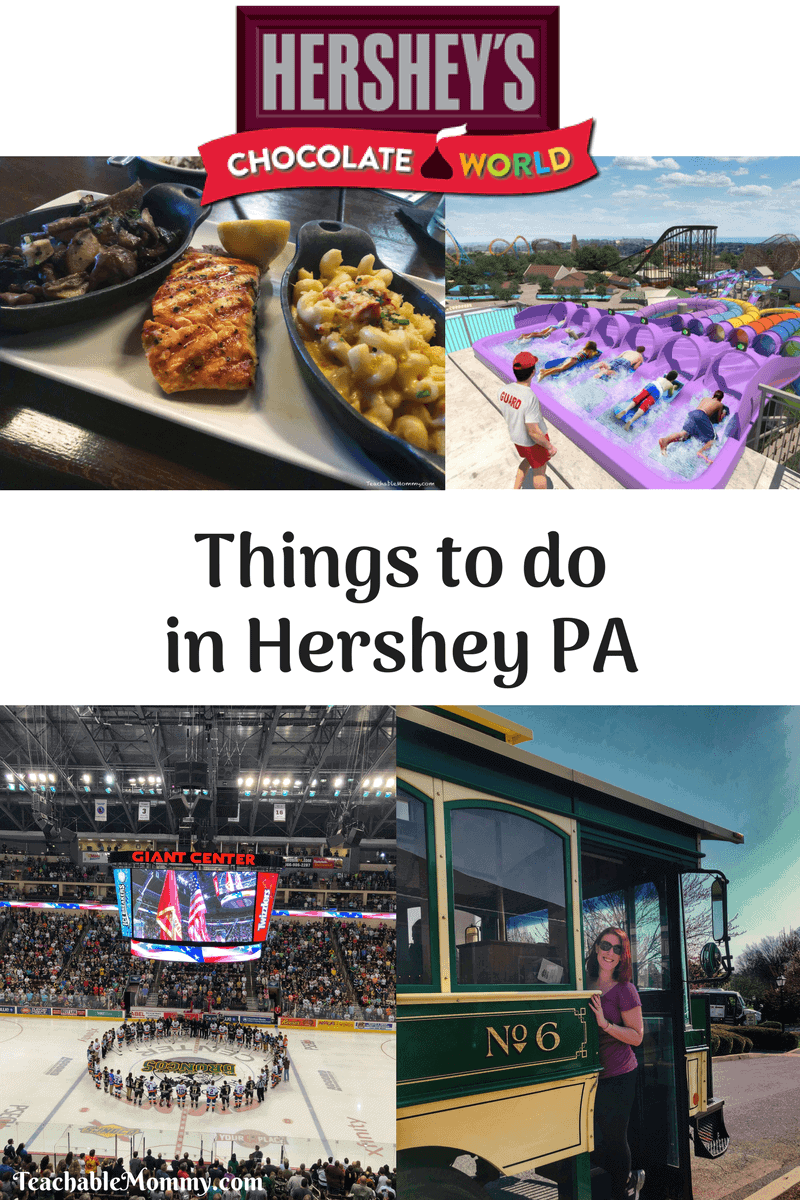 I was invited by Hershey for the weekend to experience their properties. All opinions are my own.
Hershey Bears
I have always been a hockey fan but I've never made it to a game. That all changed when I attended the second to last game of the season for the Hershey Bears. That night the team paid tribute to the Humboldt Broncos. In April, the Broncos were headed home when their bus was struck by an eighteen wheeler. 16 people lost their lives. It was truly special to be there at the Hershey Bears game that night and be a part of honoring those who lost their lives.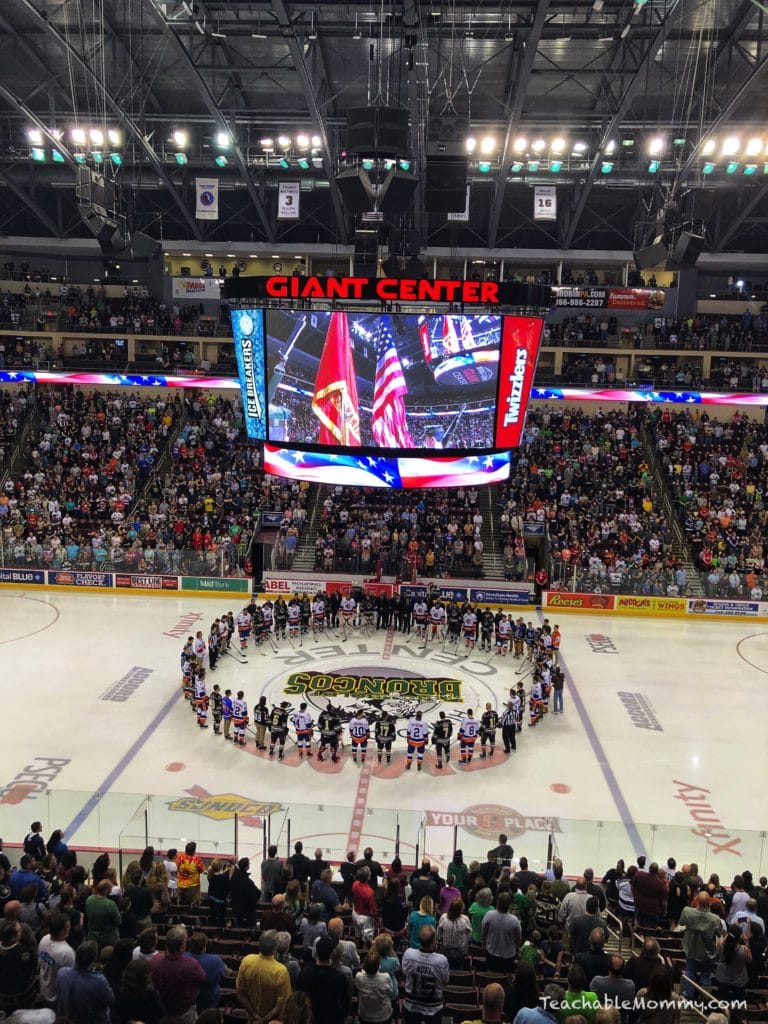 While hanging out in the box, I got a chance to talk to the VP of operations, Bryan Helmer. Bryan is a former player and all around nice guy. Riley Barber also stopped by to say hi, poor guy is on the injured list due to a shoulder injury. Ouch. Been there, it is not pleasant.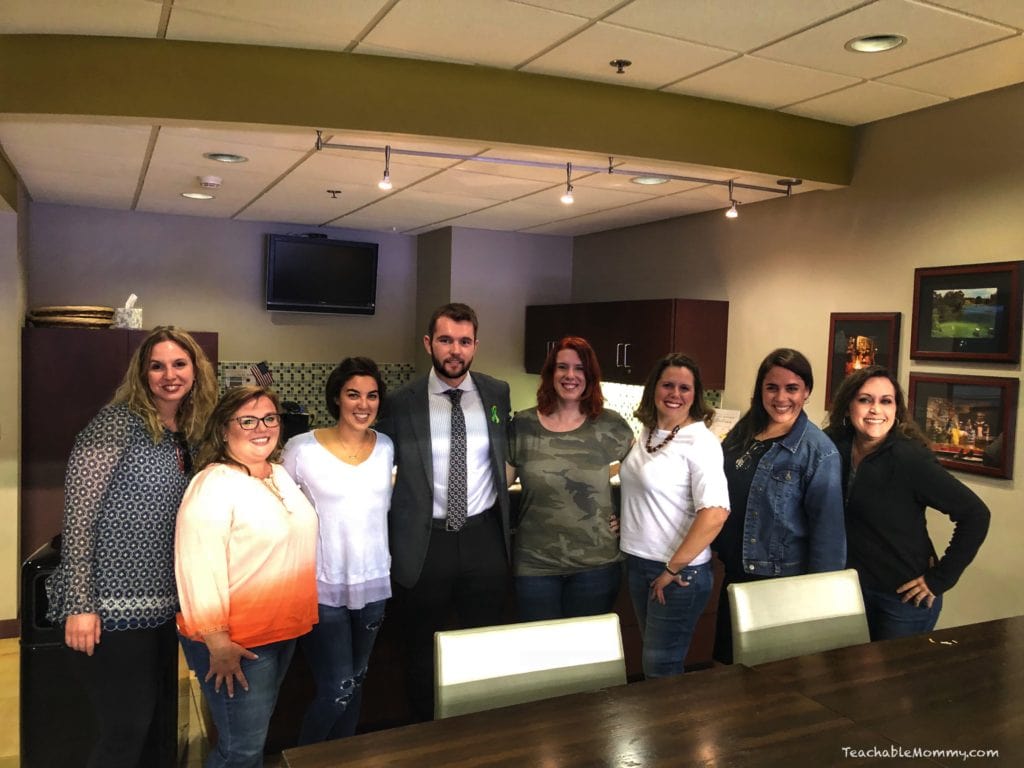 It was amazing to be in the stadium, cheering on the home team.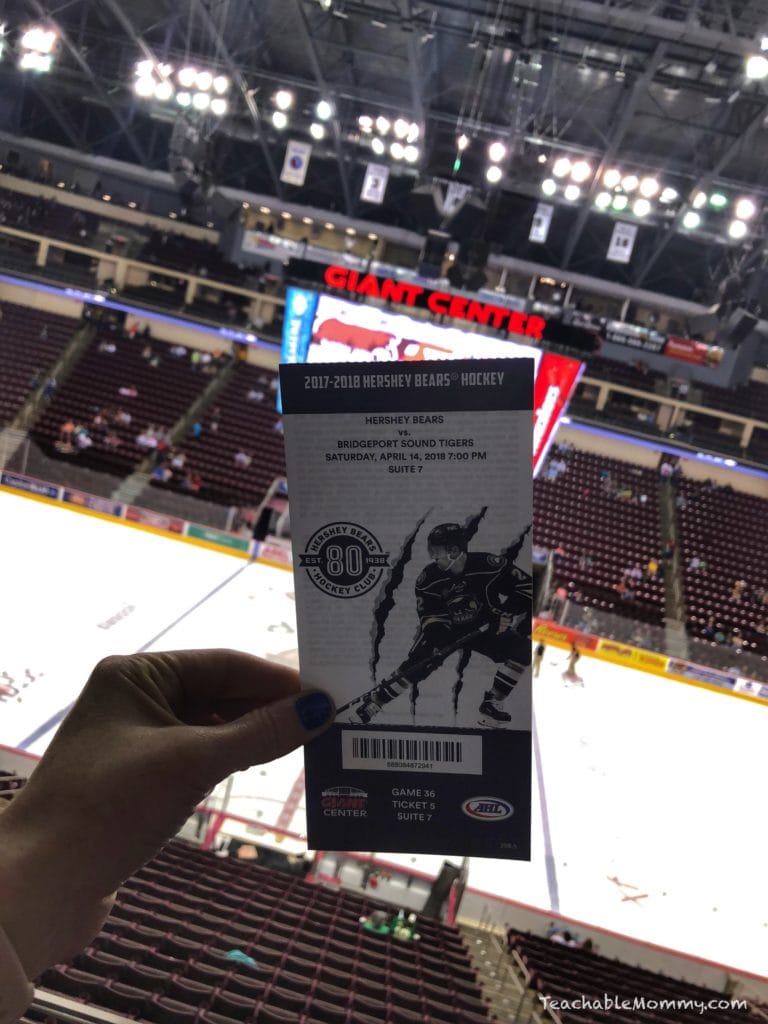 I got to meet Coco the Bear and they won! So that was pretty awesome.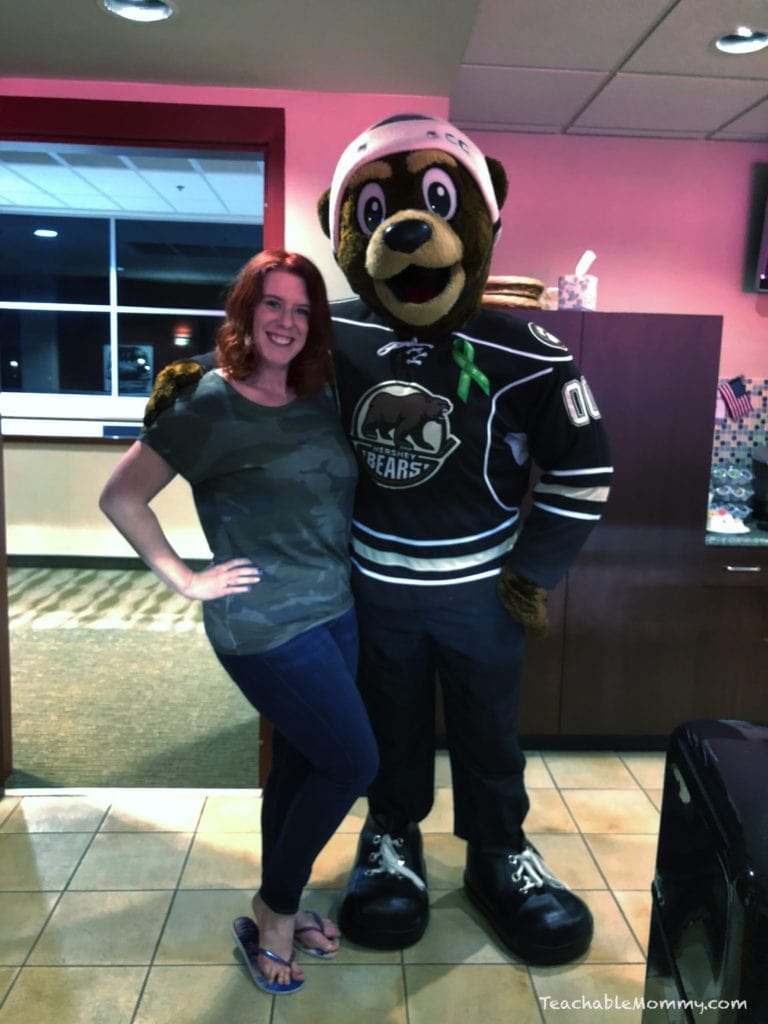 Concerts and Shows
Broadway shows, concerts, movie screenings, and more are waiting for you in Hershey. Acts like Tim McGraw & Faith Hill, Keith Urban, and Marvel Universe Live are coming to the Giant Center this year. That is where the Hershey Bears play and it is the perfect place to watch one of these awesome shows.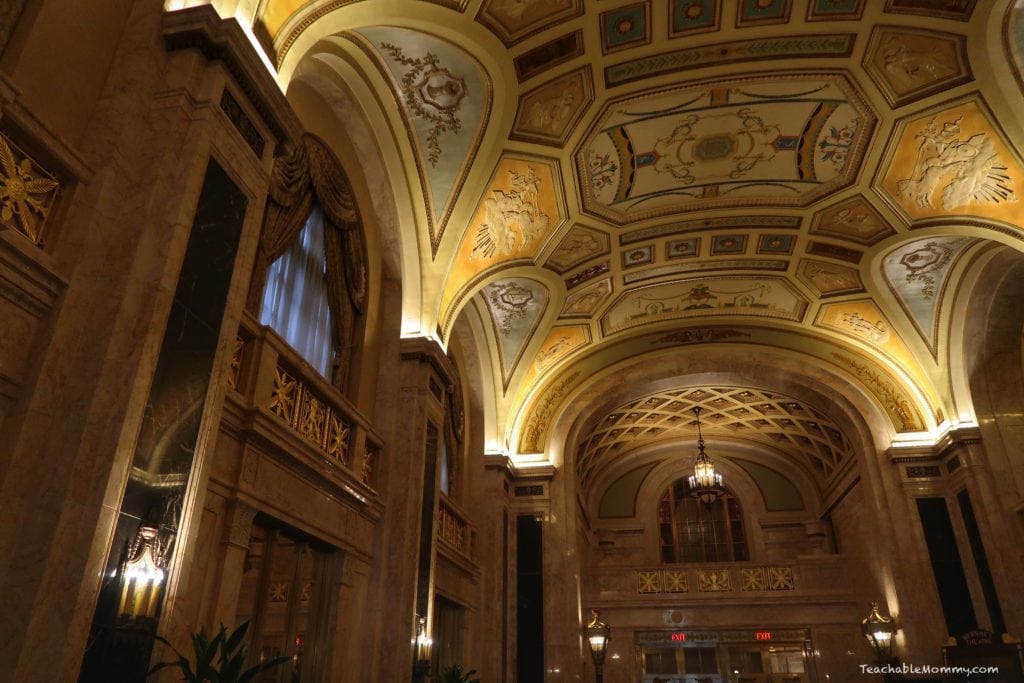 Finding Neverland, Disney Junior Dance Party, a Charlie Brown Christmas, and more will take the stage inside the beautiful Hershey Theatre. I got the opportunity to tour the theatre while in Hershey. I love the detailing of the ceilings and columns. Inside the theatre are hidden lions. See if you can spot them all while waiting for your show to begin.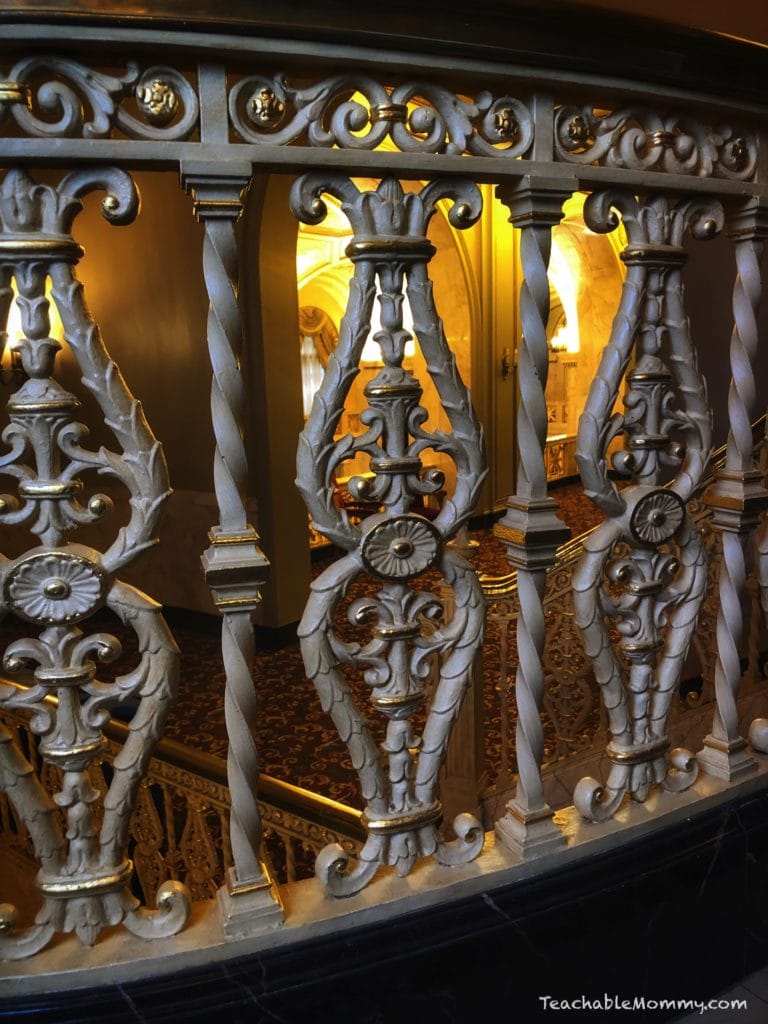 Hershey's Chocolate World
Adventure into Hershey's Chocolate World for a myriad of experiences that center around, you guessed it, chocolate. Create Your Own Candy Bar, 4D Chocolate Mystery, Chocolate Tasting Experience, photo studio, or jump on the Trolley Works for a tour of Hershey.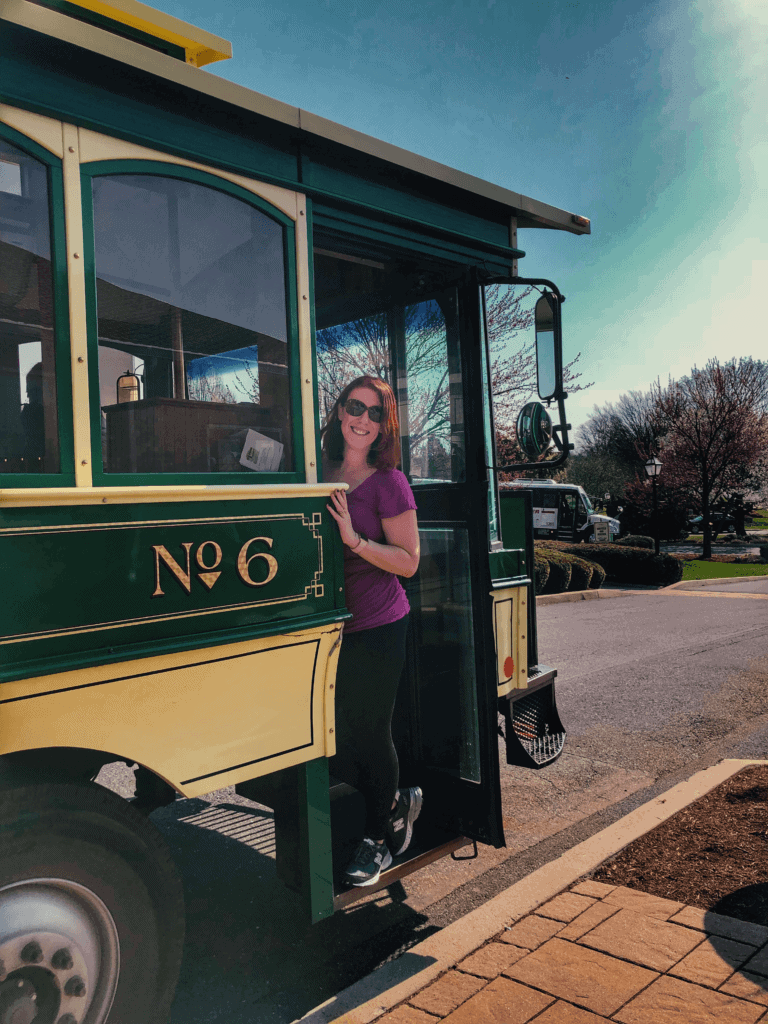 The trolley tour includes learning about the story of Milton Hershey. You will see all the main sites of the town like the original chocolate factory, Mr. Hershey's birthplace, his home Highpoint Mansion, Chocolate Avenue, the Hershey Kiss Streetlights, HersheyPark, and Milton Hershey School.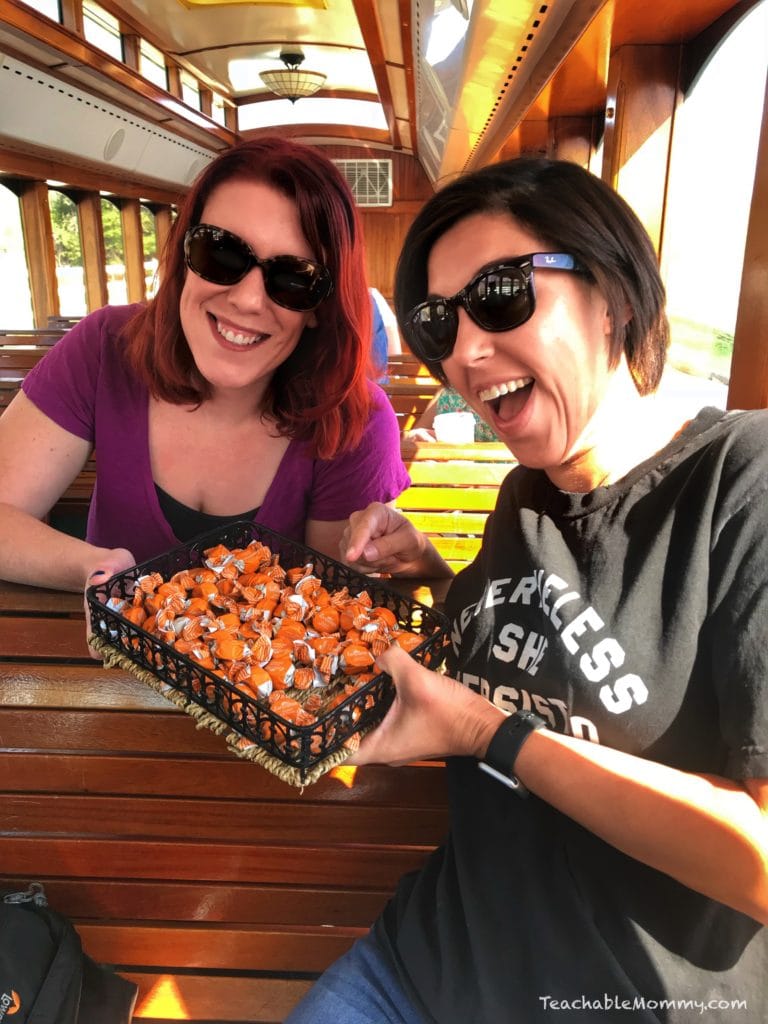 Did I mention they give you chocolate and other goodies on this tour? Those Lancaster Caramels are life.
Dining
If you were following along on my visit you saw all the delicious food I was eating. There are a lot of dining options in Hershey, but one of my favorites was Devon Seafood + Steak. Everything looked and tasted amazing. Honestly though, if you don't order anything else, get the lobster mac and cheese. It will not disappoint.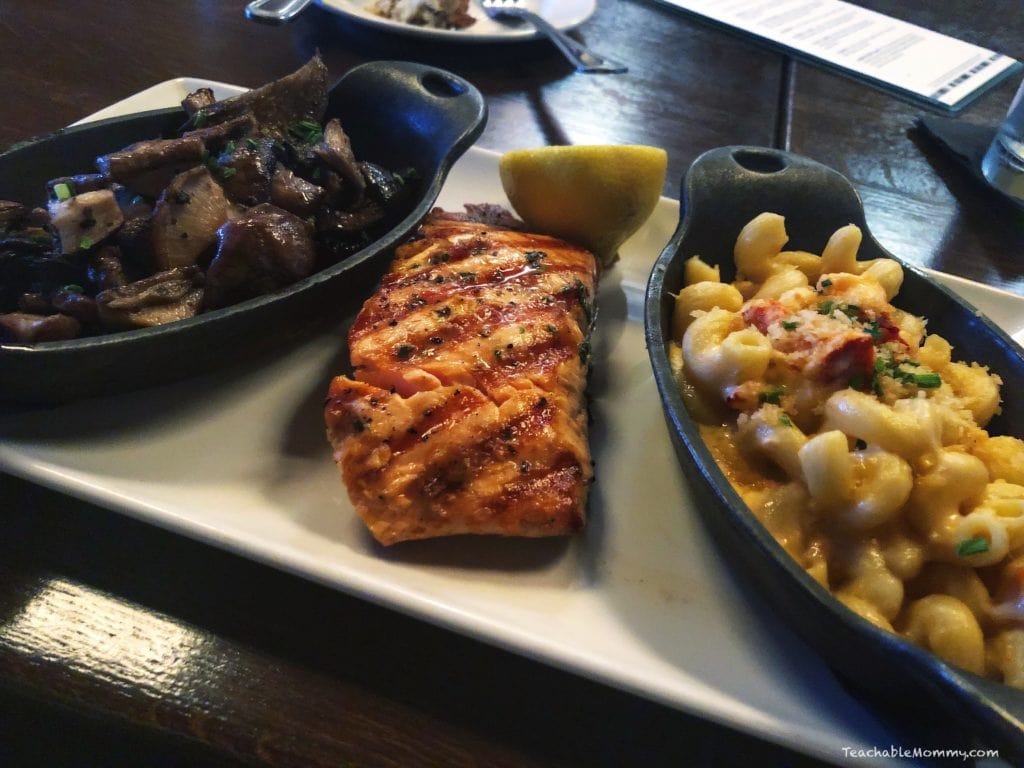 Grab your honey or your besties and make a plan for a night out at Devon.
MeltSpa
I've already gushed about the amazing pedicure I received at the MeltSpa by Hershey. MeltSpa by Hershey is the perfect place to getaway for a few hours by yourself or with your girlfriends. They offer a full range of spa treatments and salon services. From nails and feet, to massages and hair styling, MeltSpa has you covered.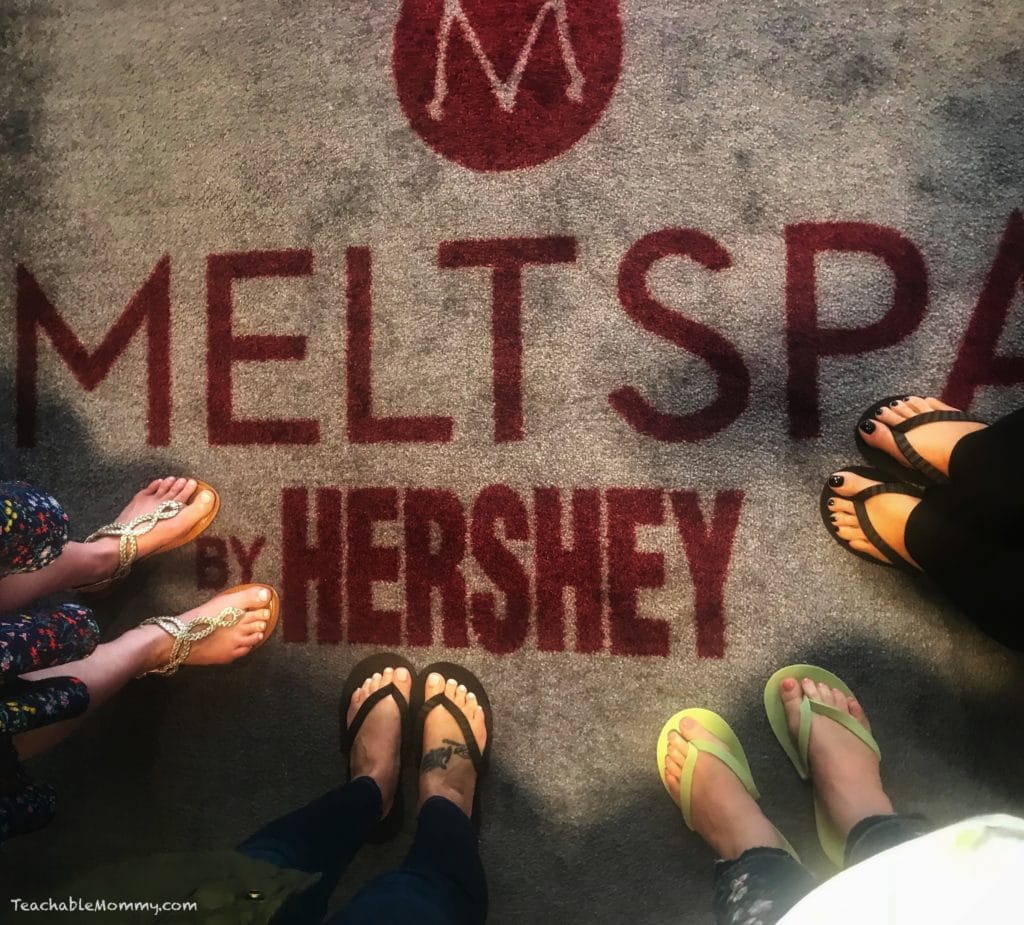 MeltSpa has nine treatment rooms, locker rooms, open salon area, and a private relaxation room. Plus it offers the exclusive Hershey's Dark Chocolate Treatments.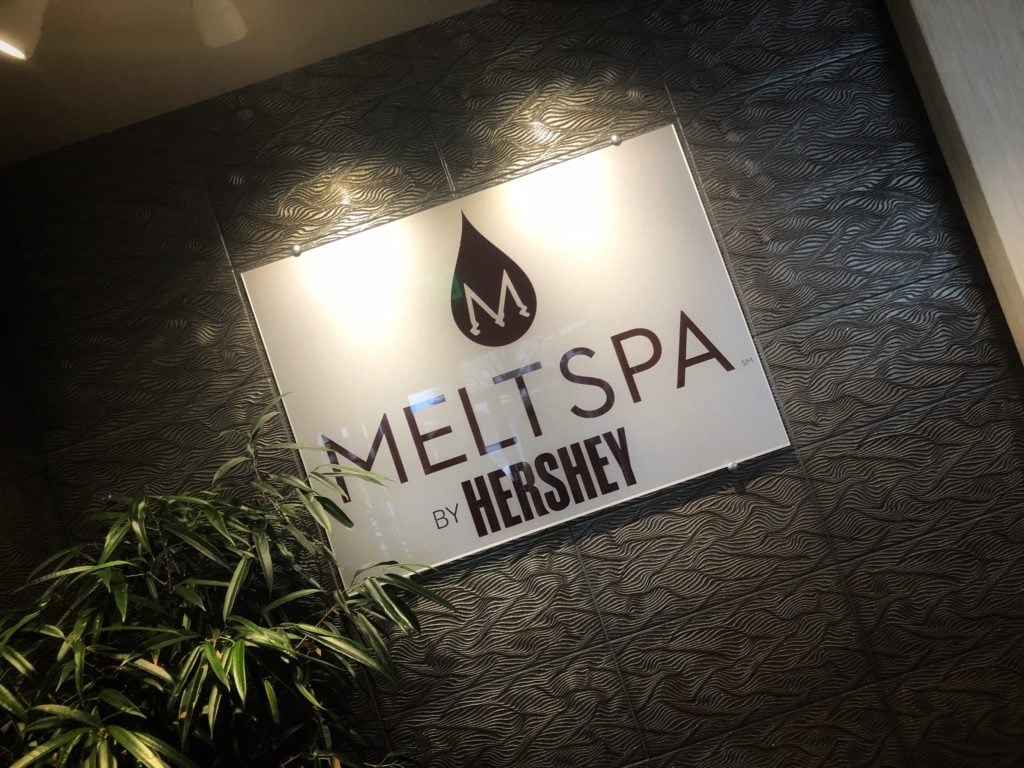 Hersheypark
I know I said this post was a list of things to do in Hershey PA thatweren't Hersheypark, but I feel like I have to mention it. I mean, they have a pretty great ticket deal going on right now. Until June 30th everyone is a kid! No really. Get your tickets online by June 30th to save more than 30%. Tickets are valid all summer.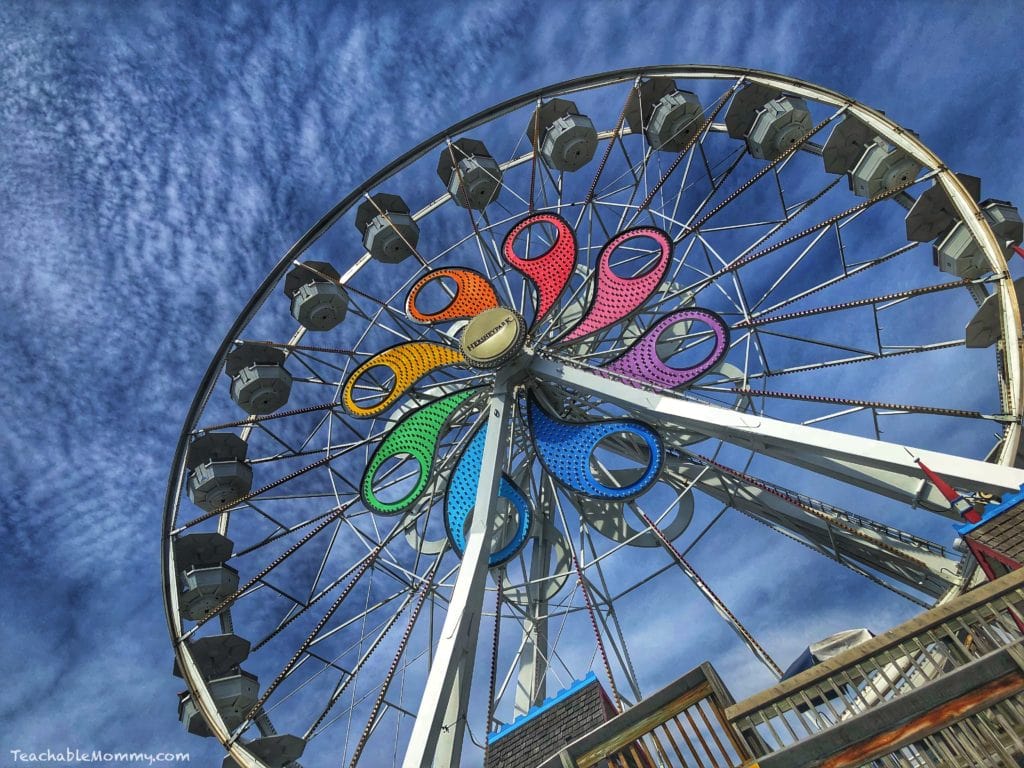 Need more reasons to visit Hersheypark this Summer? How about 2 new water park attractions, food offerings, and those king size shakes? I'm ready!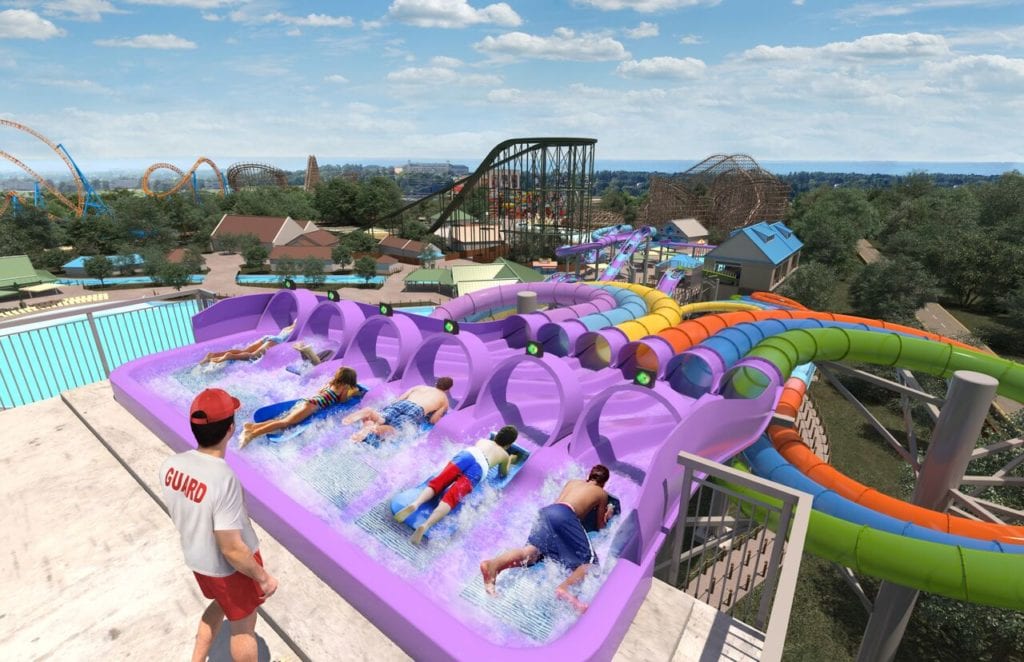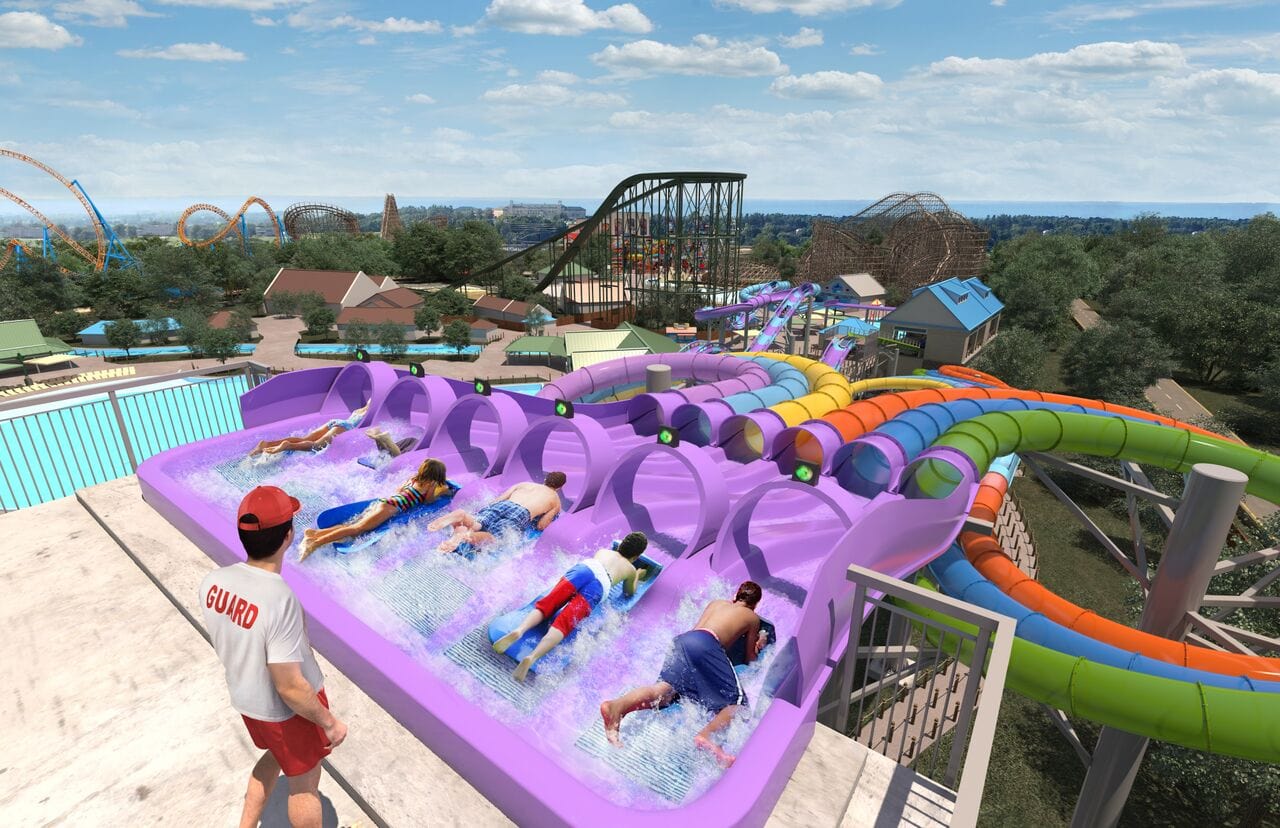 What would you like to experience in Hershey?