Disney is known for hiding little surprises throughout their movies. It has become a habit of mine to search for these Easter Eggs every time I watch. Christopher Robin was packed full of fun Easter Eggs that brought back memories of the original films and ones that reminded me of other fandoms (and Disney IP) that I love. Gather up your plush friends and let's find those eggs!
Spoilers ahead if you haven't watched Christopher Robin yet.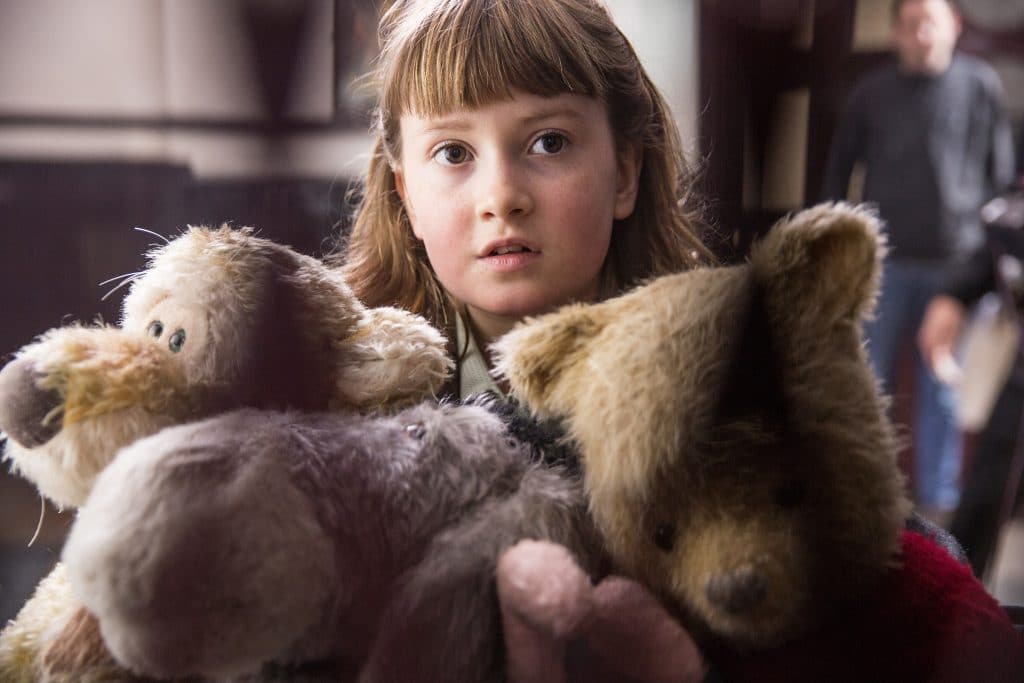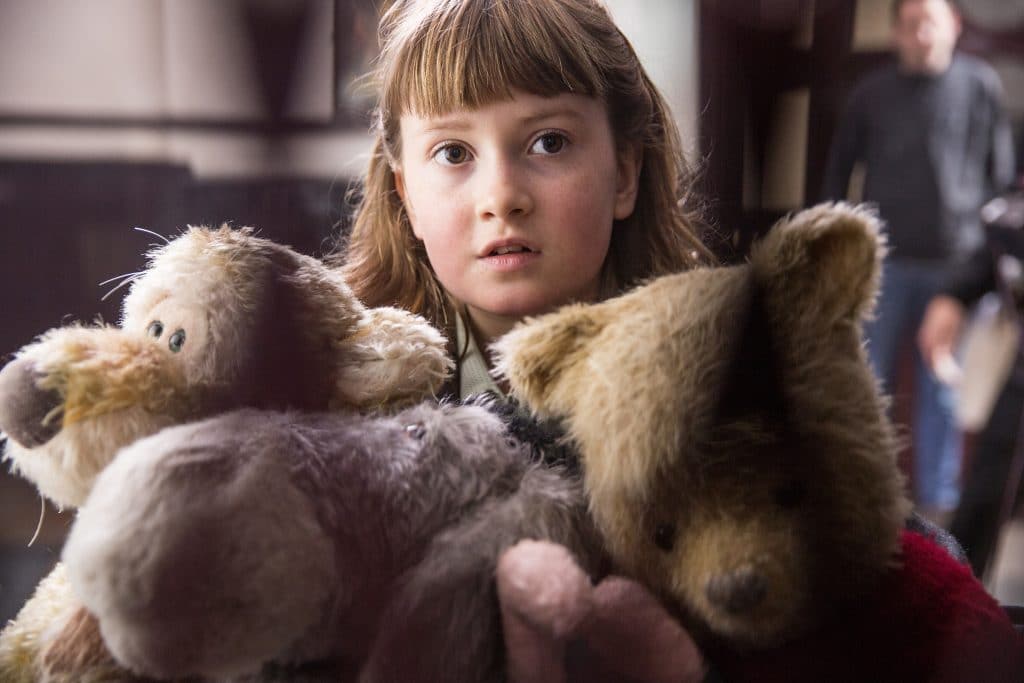 Christopher Robin Easter Eggs
Storybook Pages
Just like our favorite Winnie the Pooh movies, Christopher Robin begins with the pages of a storybook. It changes chapter titles, tells a bit of story, and moves us towards the beginning of the conflict we find Christopher in.
Boarding School
In real life, Christopher Robin went to one as well.
Music
Winnie sings his workout song and Tigger sings about The Wonderful Thing about Tiggers! In the background of most scenes you can here orchestral versions of Winnie the Pooh and other classic pieces from the Sherman brothers.
Richard Sherman
Not only did the Disney legend write 3 new songs for this film, but he also makes a brief cameo at the end. As a die hard Disney fan, I squealed a bit when I saw him.
Madeline's nod to the original Christopher Robin outfit
At the end of the film, Madeline is out playing with her new friends in the 100 Acre Wood in an outfit that reflects that of her father as a child.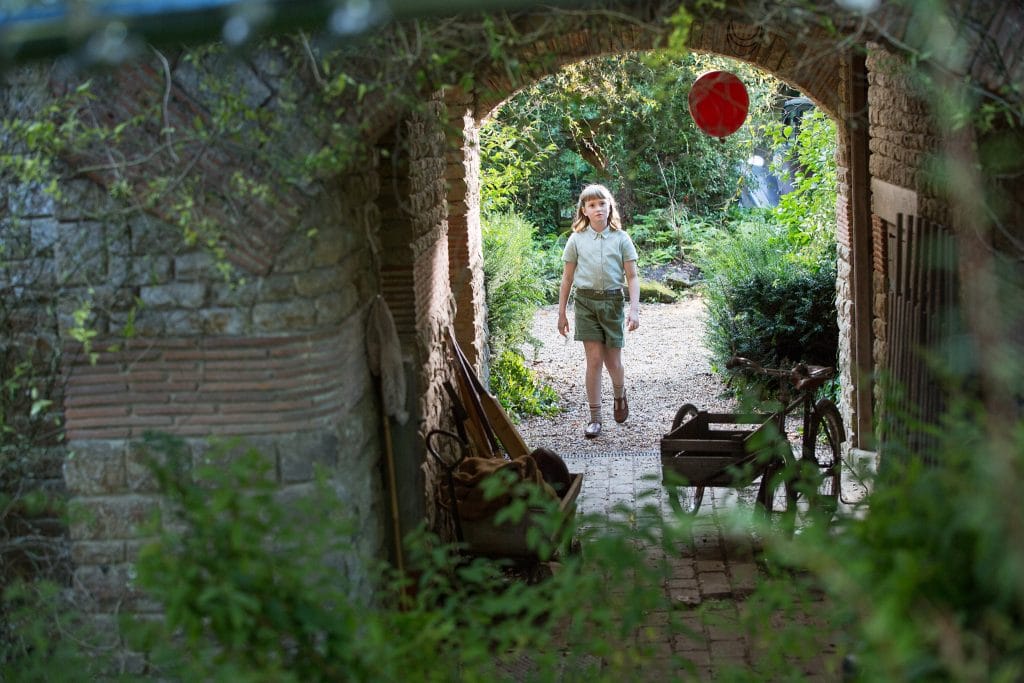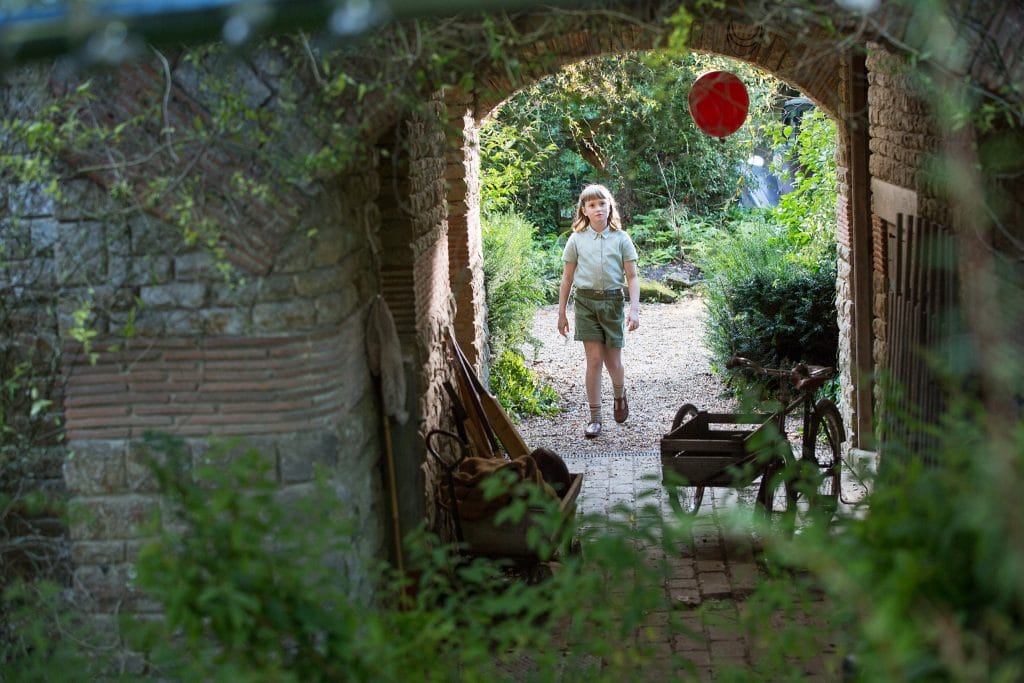 Red Balloon
The red balloon has been seen in several versions of Winnie the Pooh, even taking on a persona in some. In Christopher Robin, the balloon symbolizes simple happiness and joy.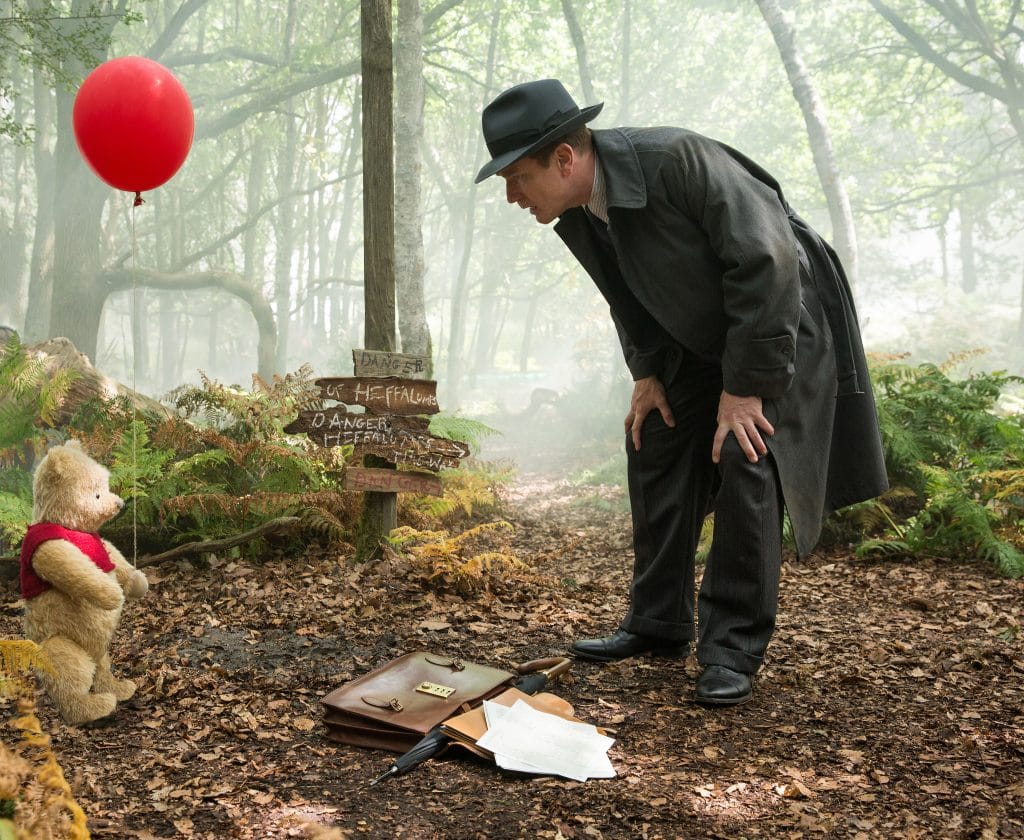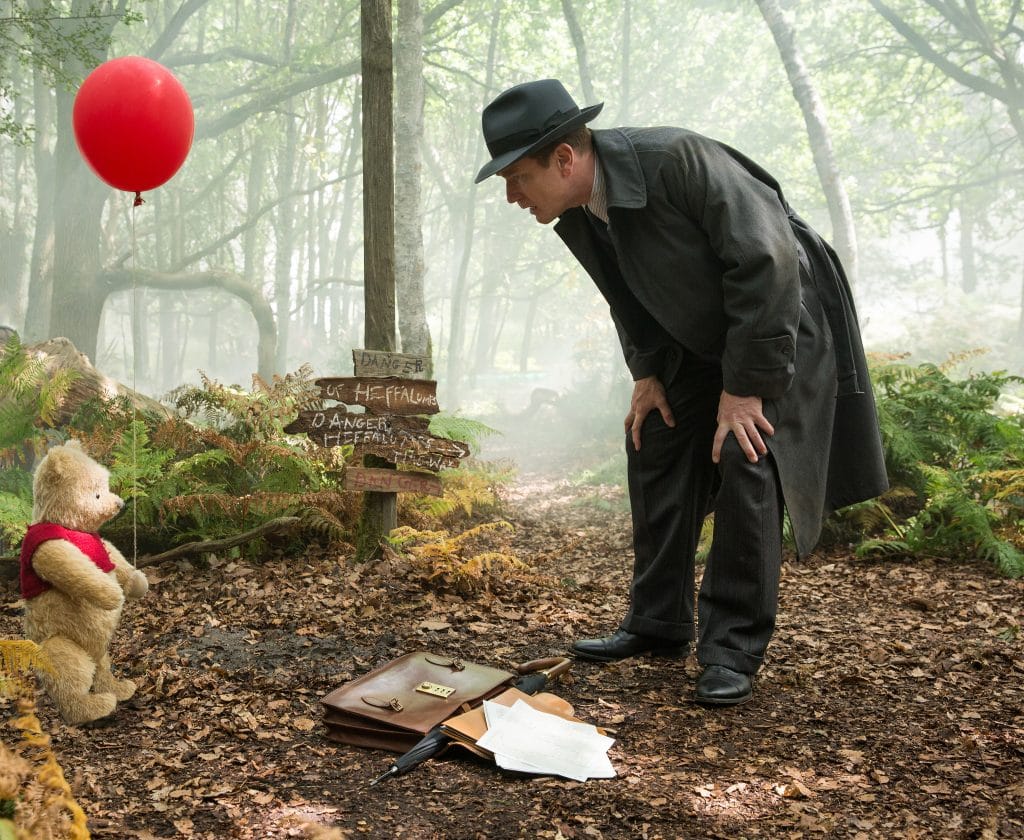 Goodbye Christopher Robin
Heartbreaking. Why is it so hard to hear Pooh say these words?
Pooh, Eeyore, Tigger, and Piglet- Oh Bother
Each of our favorite forest friends say some of their most iconic lines. From oh d-d-dear, to T-I-double- G-ER! Pooh has a rumbly in his tumbly and we all have hearts that melted.
Christopher Robin fighting in World War 2
Who else fought in WW2? Captain America. Not only did Cap fight in WW2, but Haley Atwell a.k.a. Peggy Carter did as well. We know that Peggy later married a man whom Cap saved. Hayley's Evelyn Robin is married to Christopher Robin. Spoiler: Christopher survived the war.
Captain America action figure.
When Madeline Robin finally shows how upset she is with her father, she knocks her toys onto the floor. Her mother, picks them up, and one of them happens to look like Captain America. A stretch? Maybe. But since it was Hayley who picked him up and not another character, I say the chances are high it was indeed Steve Rogers.
Dr. Zola
Toby Jones, who voices Owl, was also in Captain America as Dr. Zola
Old Man Winslow
Ewan McGregor has played several other high profile roles, including Obi-Wan Kenobi. It just so happens that Oliver Ford Davies, old man Winslow, was also in the Star Wars prequels as Sio Bibble.
Mackenzie Crook
Another familiar Disney franchise face showed up. Mackenzie Crook, plays the pirate Ragetti in the Pirates of the Caribbean.
101 Dalmatians
This could be a nod to a possible Dalmatian film in the works. But towards the end we see someone walking a dalmatian in London. 101 Dalmatians is based in London and could take place during the time frame of Christopher Robin. I don't think it is a stretch because choosing a dalmatian over any other type of dog definitely seems on purpose.
Credits
The Disney Castle in the beginning logo looks hand drawn and in similar fashion to the original drawings of Pooh and his friends.
Snow Dogs
At the end of the film during the credits, we can see Winnie and the gang lounging in beach chairs, enjoying life. Snow Dogs also has a scene like this with the dogs.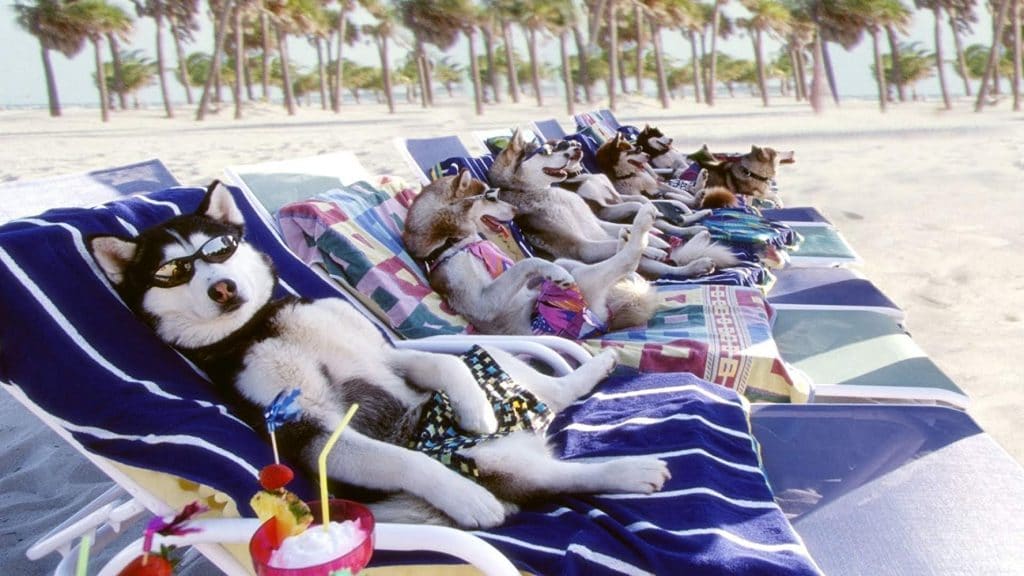 More Christopher Robin Fun:
Christopher Robin Extended Sneak Peek Reaction!
Christopher Robin Trailer Reaction
Free Christopher Robin Coloring Pages!
Life Lessons from Winnie the Pooh | Christopher Robin Movie Review
FOLLOW CHRISTOPHER ROBIN ON FACEBOOK | TWITTER #CHRISTOPHERROBIN | INSTAGRAM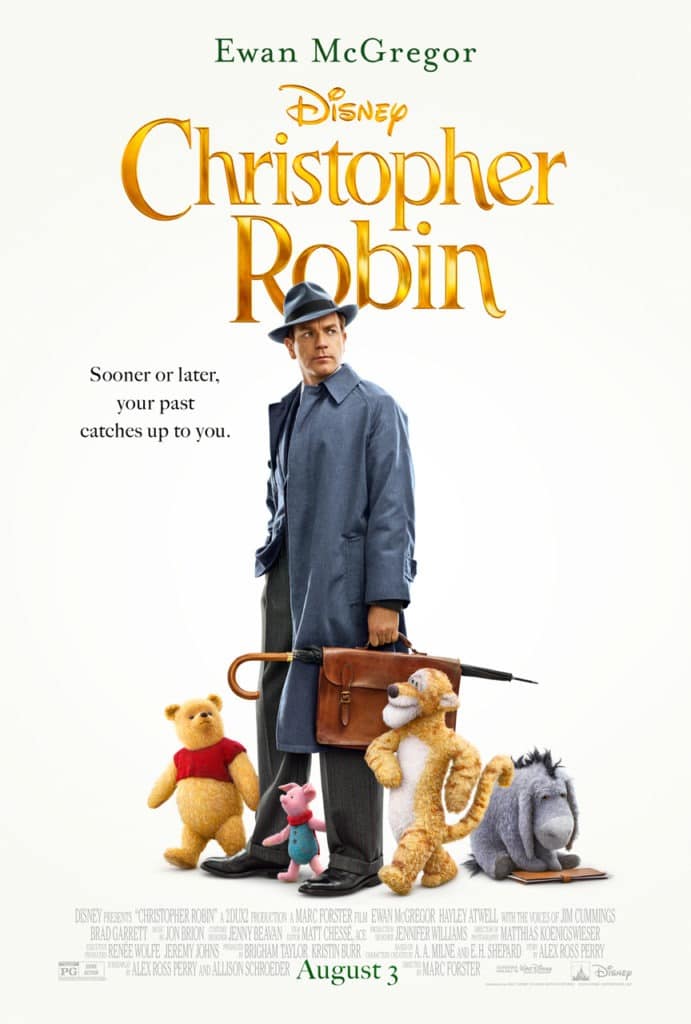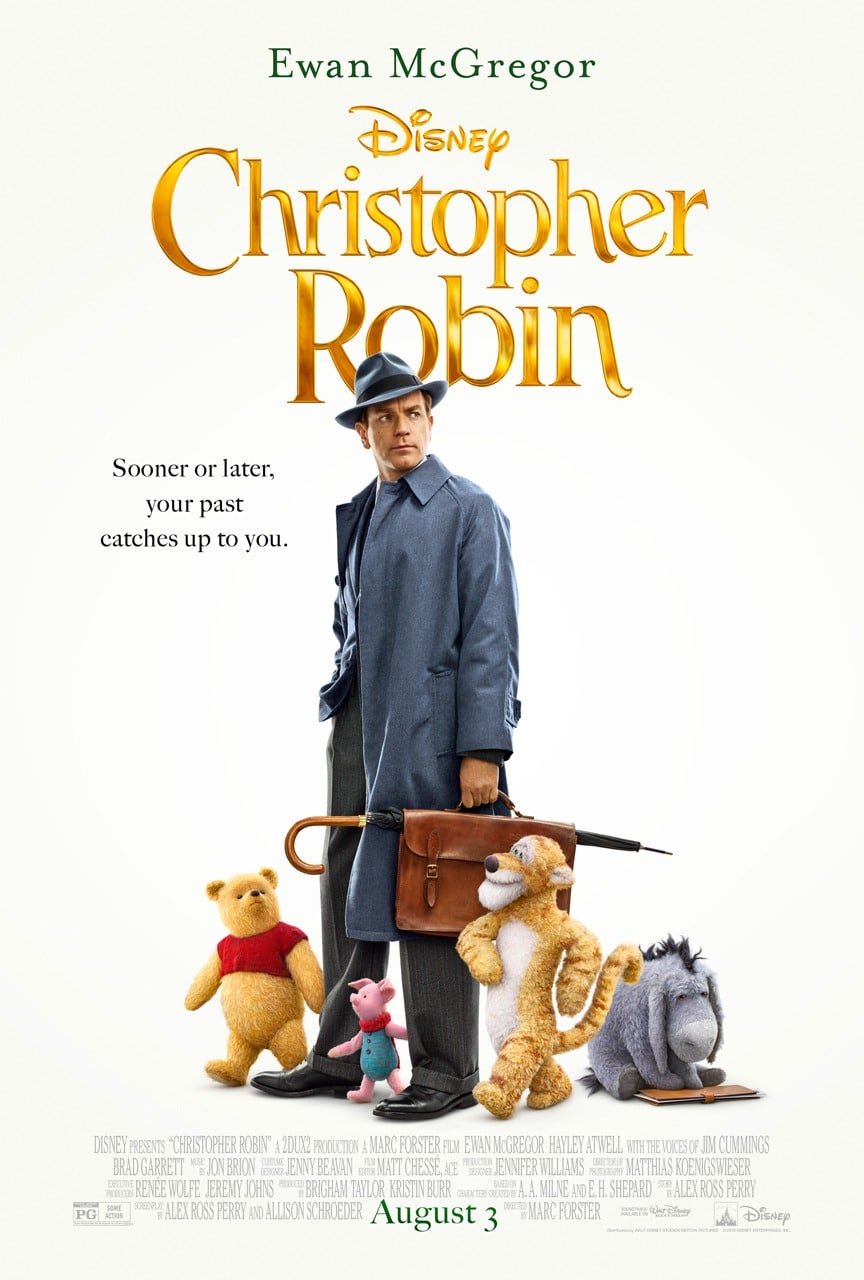 Christopher Robin is in theaters everywhere!