Eat nuts and kick butts! Marvel Rising: Secret Warriors is finally here! After some shorts and an awesome music video, the 90 minute special made its debut on Disney XD. Our whole family is loving this show. It's bringing all the Marvel awesome and a lot of great messages for the kids. Okay and the adults too if we aren't too grownup to pay attention. Also, I'm pretty sure I am Squirrel Girl but I digress. Seriously, you need to watch this show and I've got 5 reasons why below. Saw that one coming didn't you?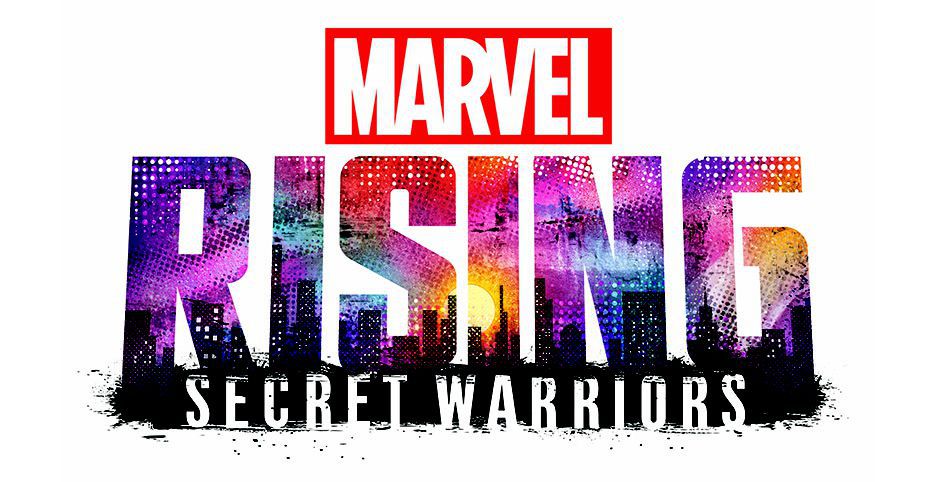 5 Reasons to Watch Marvel Rising Secret Warriors
Girl Power
This next generation team of Marvel heroes is predominately female. The HERoes come from all different backgrounds and bring with them kick butt abilities. You know we love our Marvel supers, Team Cap all the way, but it's been a boys' game for awhile now. All that has been changing, from Okoye and Shuri to Wasp and Captain Marvel, the ladies are taking centerstage.
Marvel Rising's leads are showing girls everywhere that we too can run things and save the day with or without the boys.
Inclusivity
Confession: I completely gushed when I realized just how inclusive this show was going to be. It is important for children to see someone who looks like them on the screen. This show is going to be universal, I think everyone can find someone to relate to in Marvel Rising.
Squirrel Girl and America Chavez are drawn curvier than your typical female cartoon characters. Thank you Marvel! Ms. Marvel is a Pakistani American, Patriot is African American, Inferno is Hispanic, and Quake is Asian American.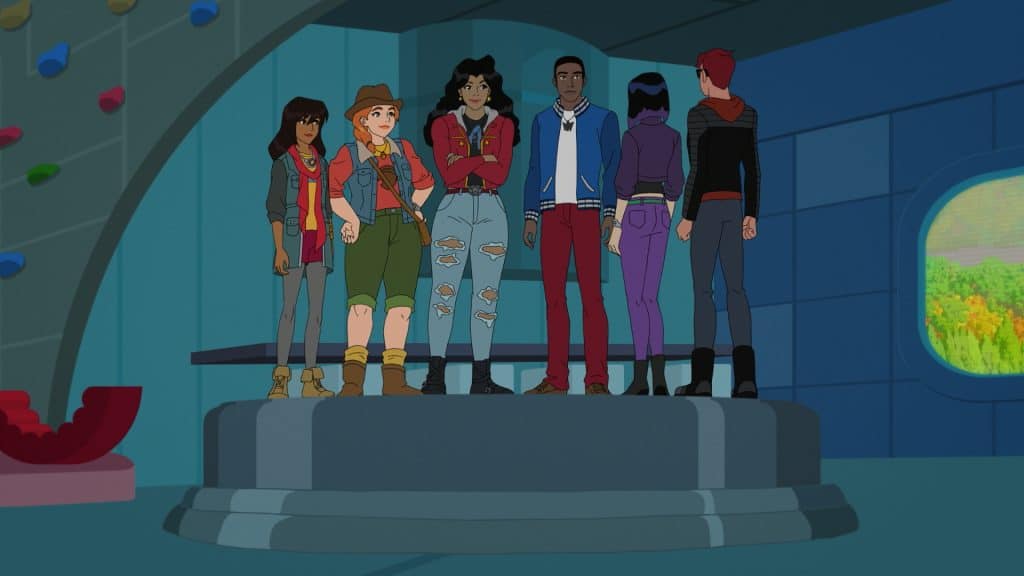 America Chavez is from a family with 2 Moms. I'm all for seeing this kind of representation on the screen. Families don't have to look the same. Love is love.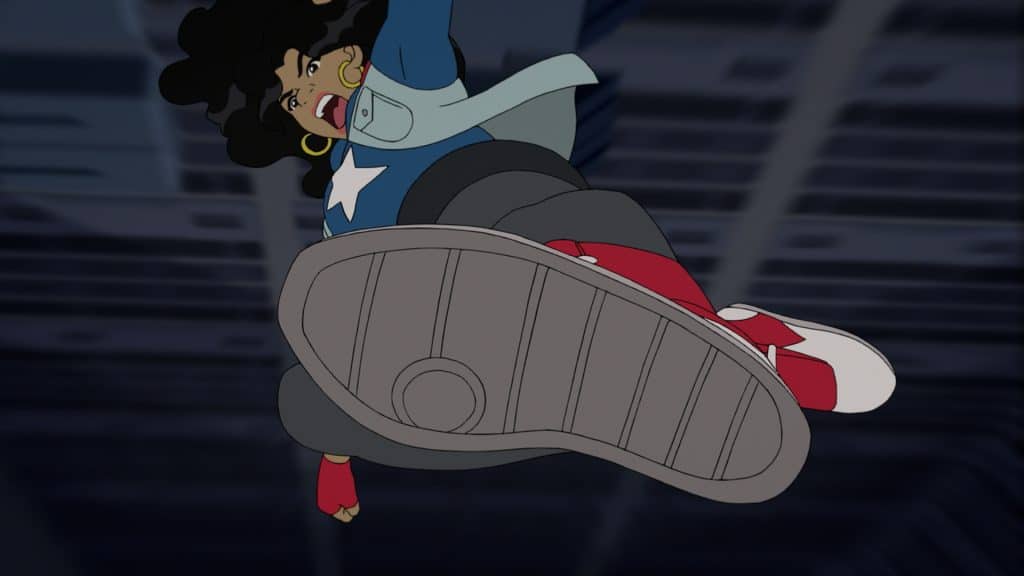 Accepting Others
One of the main themes in the Secret Warriors premiere is accepting others despite their differences. I'm not talking gender or racial differences but rather how they came about their powers. The Inhumans are seen as something to be feared, less than human, and not even on par with other heroes.
In the end, our main characters learn that it doesn't matter where they came from, or what their powers are, that everyone deserves the same chances and to feel cared for and loved.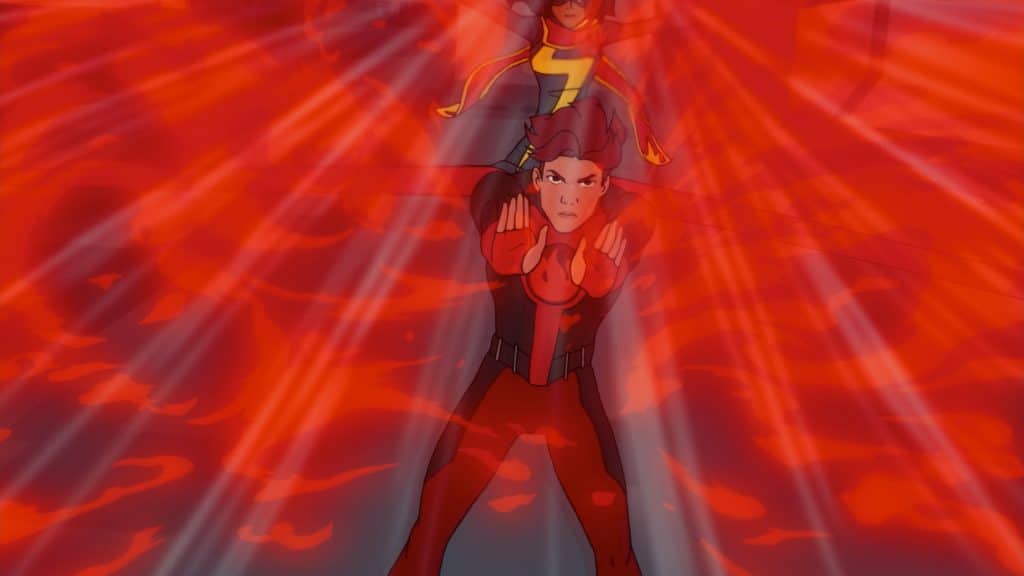 Accepting Yourself
Alongside accepting others, is accepting yourself. A lot of characters have doubts about themselves. It's always nice to have friends who, no matter what, help to lift you up when you are feeling down. Daisy was concerned with Rayshaun knowing her secret, that she is an Inhuman. But when he finds out instead of freaking out he accepts her, right on the spot.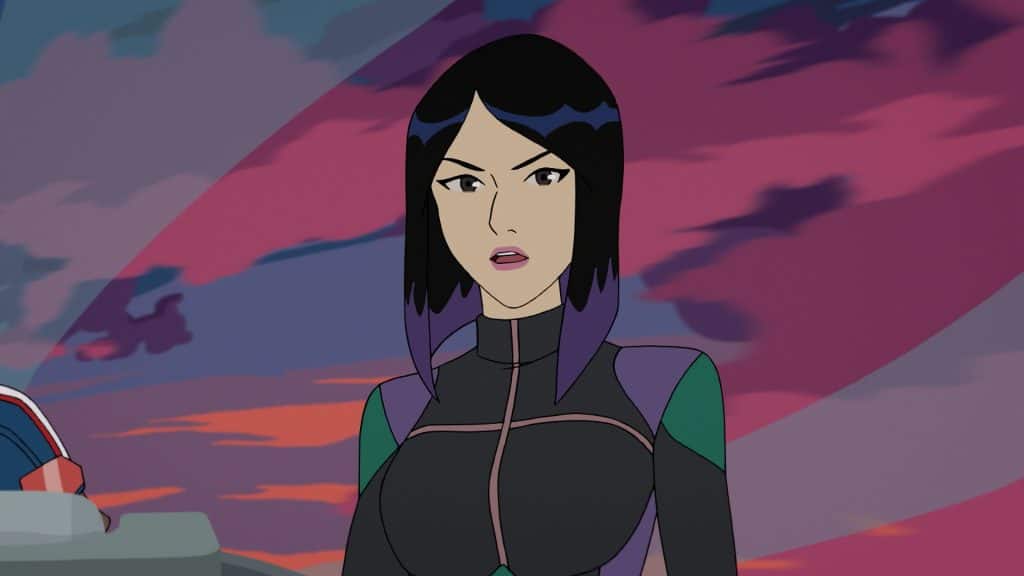 "Don't be ashamed of who you are."- Patriot to Quake
Ms. Marvel wants to be Captain Marvel, she looks up to her, idolizes her. She is pretty amazing but as she tells Kamala, she is amazing too. We need to stop wanting to be other people and walking in who we are. We are awesome, all of us, in our own unique way.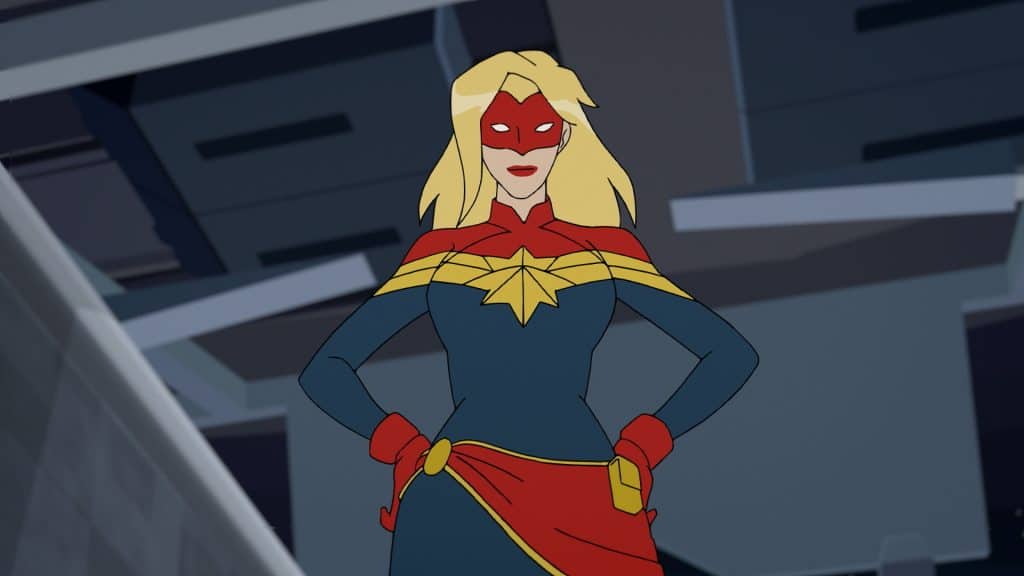 "Nobody needs to be anybody else, can't be done. You just gotta be you."- Captain Marvel to Ms. Marvel
Age Doesn't Matter
It doesn't matter how young you are you can make a difference. My kids watched this show and when they finished they were ready to take on any bad guy they could find. We even talked about what they could do to help right here in our community- volunteering, food drives, and more.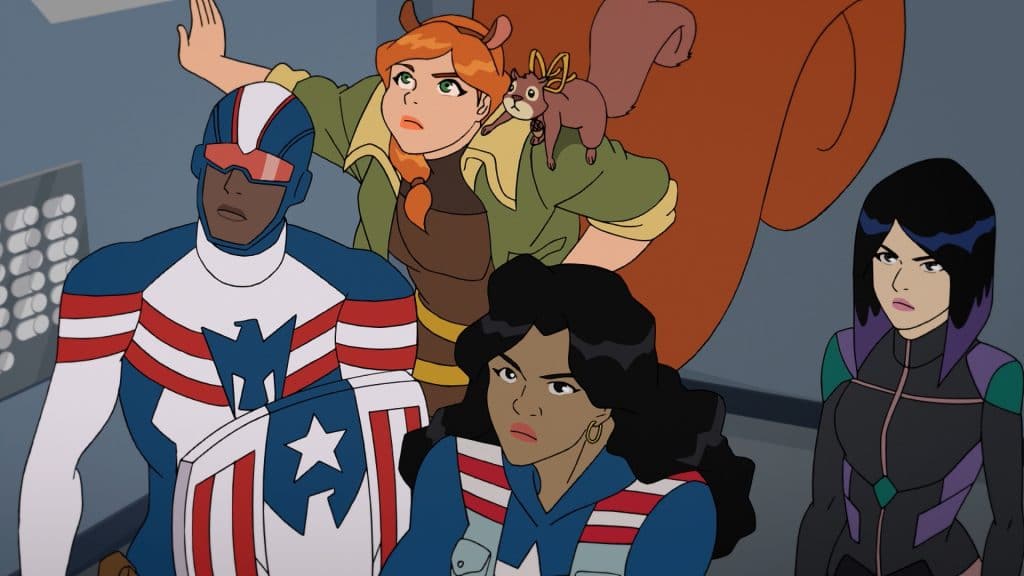 Marvel Rising: Secret Warriors Trailer
Dove Cameron "Born Ready"
This is going to get stuck in your head. You're welcome.
Watch Marvel Rising: Initiation, play games, and more on Marvel HQ and catch the show on Disney XD and Ondemand.