Everyone's favorite bear is ready to come home. Give the gift of Christopher Robin on Blu-ray and Digital HD this holiday season. When we watched the movie in theaters I left feeling positive and uplifted. It is heart warming, funny, and takes you back to being a child again. I even shared some Life Lessons from Winnie The Pooh. Did you see all our Christopher Robin Easter Eggs?
Can't get enough of the 100 Acre Wood? These bonus features are for you! They take you into the world of Winnie and his friends like never before. My little Disney heart is bursting just thinking about it!
Christopher Robin on Blu-ray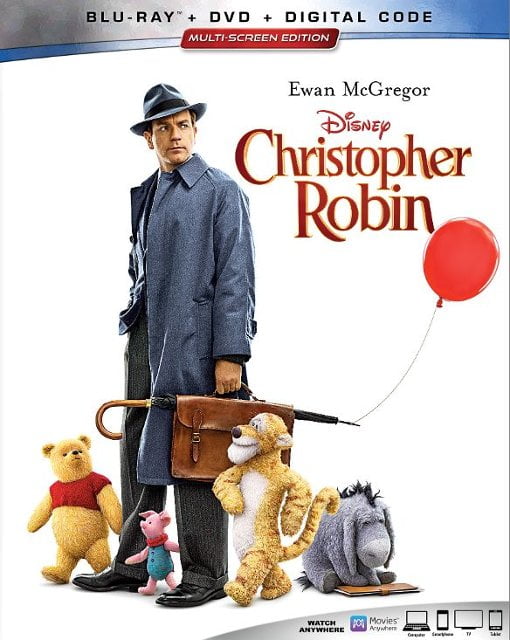 Thank you Disney for this copy of Christopher Robin. All opinions and tendencies not share are my own. Affiliate link below.
BLU-RAY & DIGITAL HD:
In Which … A Movie Is Made for Pooh – Filmmakers and cast share their passion for this story in a behind-the-scenes look at the making of the movie.
In Which … Pooh Finds His Voice – Discover what it's like to voice Winne the Pooh, from voice actors Sterling Holloway to Jim Cummings.
In Which … Pooh and Walt Become Friends – How did Walt Disney and Pooh meet? Take a journey through time to explore the legacy of Walt's first encounter with Pooh.
In Which … Pooh and Friends Come to Life – See how Winnie the Pooh and Friends were brought to life as walking and talking stuffed animals in this magical live-action world.
EXCLUSIVE DIGITAL BONUS FEATURE:
In Which … We Were Very Young – Meet the actual, original teddy bear who, along with his best friends, has inspired so much love worldwide for almost a century.
The One in Which Ashley Buys Presents…
I couldn't wait to add Christopher Robin to my collection. But not just mine. Disney's Christopher Robin is the perfect present for anyone on your list this holiday season. What better way to give the gift of Winnie and friends than with this adorable wrapping paper?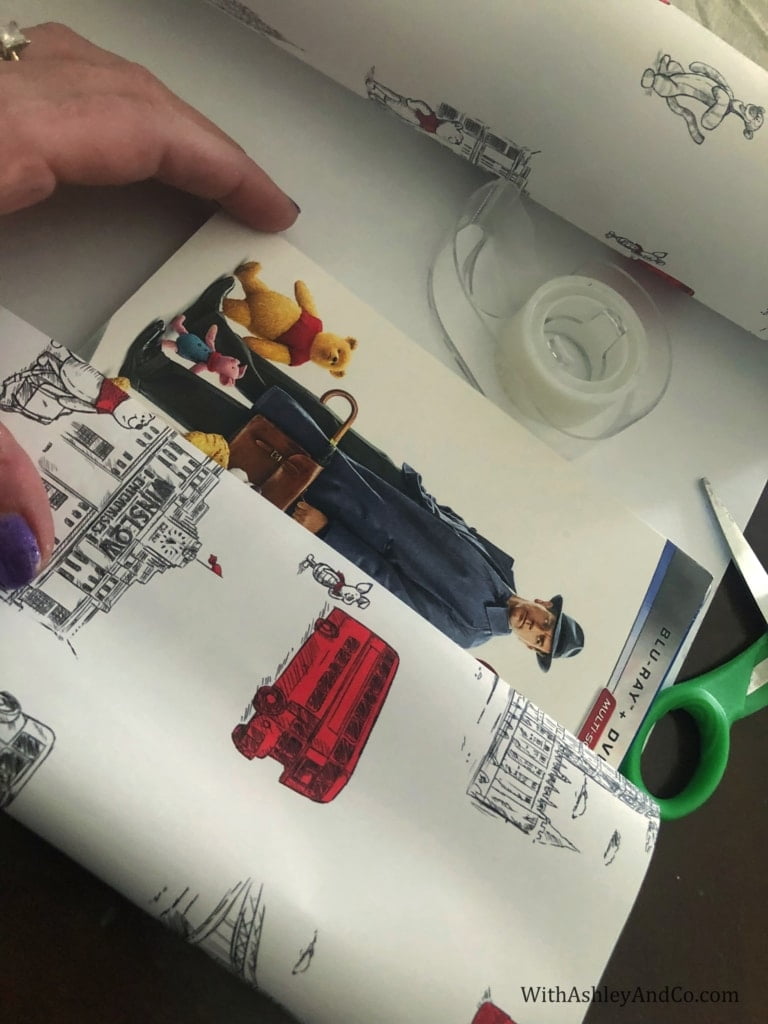 This wrapping paper is almost too cute to cut!
I got to work, prepping some early Christmas gifts, specifically for a friend who loves Winnie the Pooh. I don't know about you, but as fun as it is receiving gifts, I truly love giving them. Making someone else happy is a heart-warming experience.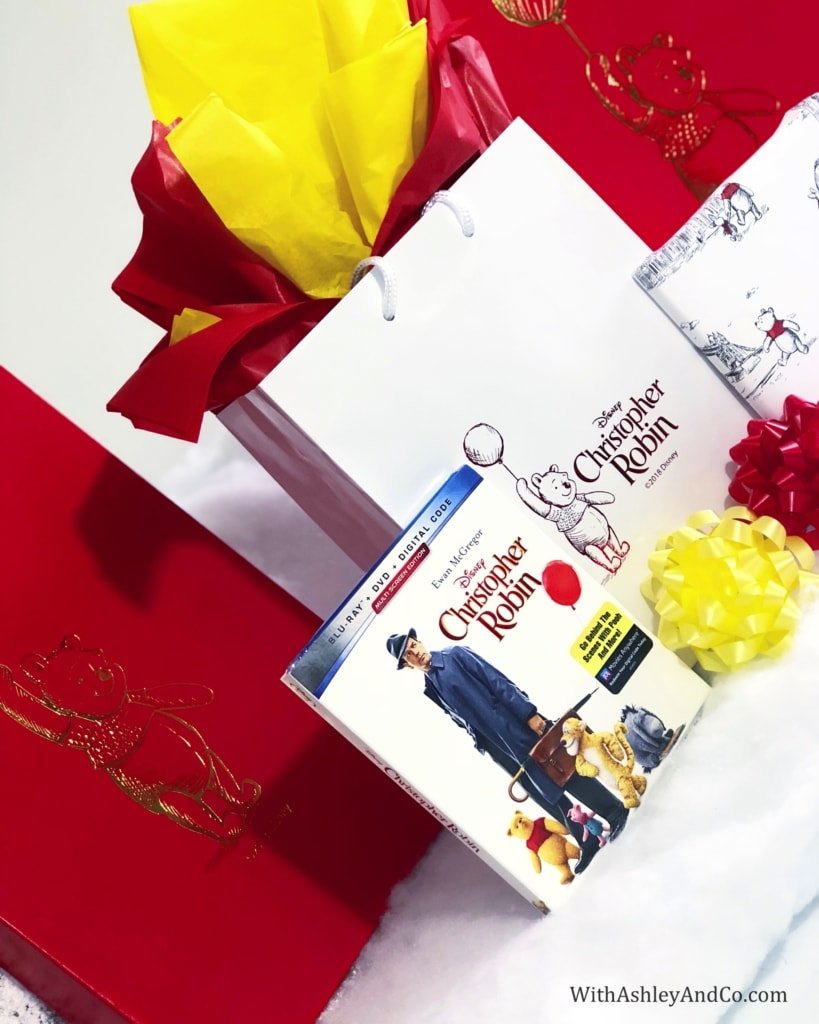 Really though, do I have to giveaway these boxes? Okay, okay, I'll share – said in my best Eeyore voice. But I'm not sharing the bag 😉
Bring home Disney's Christopher Robin on Blu-ray and Digital HD today!