From the moment the news hit from D23 that there was a scene in Ralph Breaks The Internet with all the Disney Princesses, I knew it was going to be the best. How could it not? And then I saw it with my own eyes and lost it. As a longtime Disney fan, seeing a lot of my favorites in one place and in casual clothes (what?!) was AMAZING. Now that I've seen the film, I can tell you this scene is 100% genius. The entire theatre laughed and cheered, it is that good, I promise.
During my Ralph Breaks The Internet press trip, I got a chance to speak with the brains and awesomeness behind that scene, co-writer Pamela Ribon. Not only is she funny, smart, and so sweet, she is the George Washington of Mom blogging. I just love her! I'm excited to share my 8 fun facts about The Disney Princess Scene: Interview with Pamela Ribon!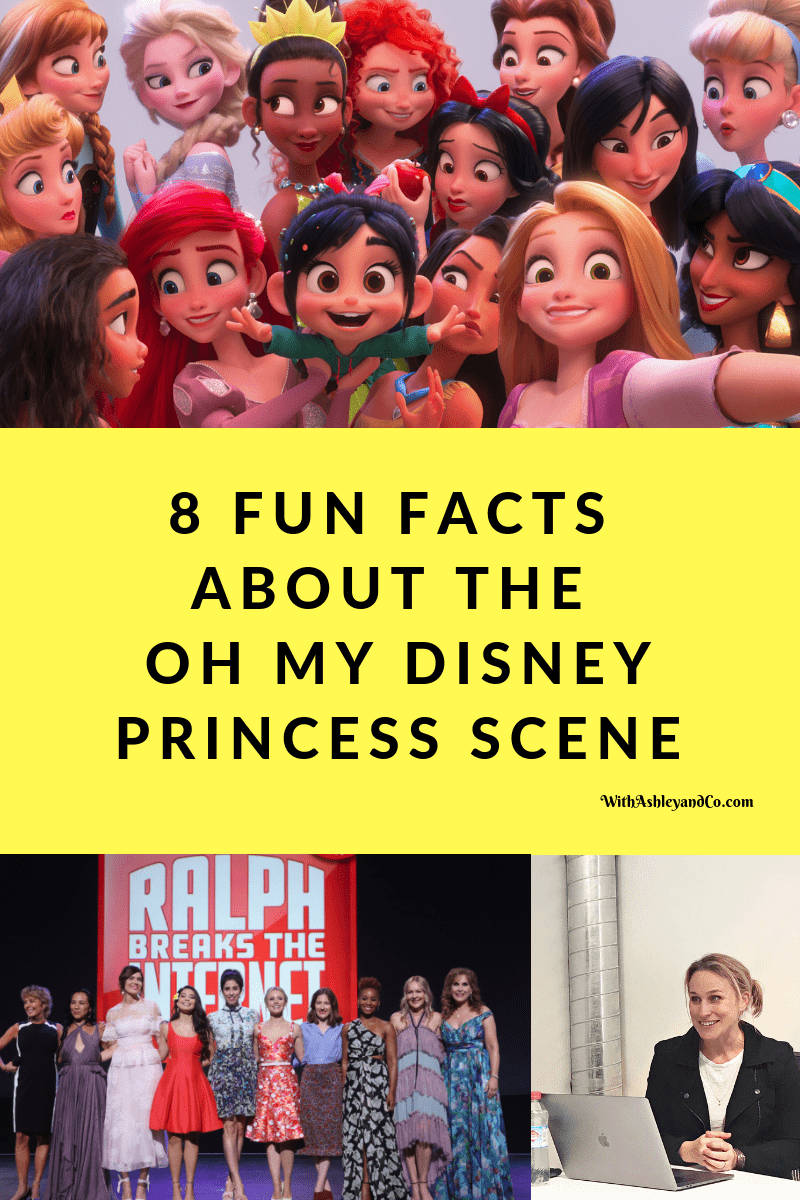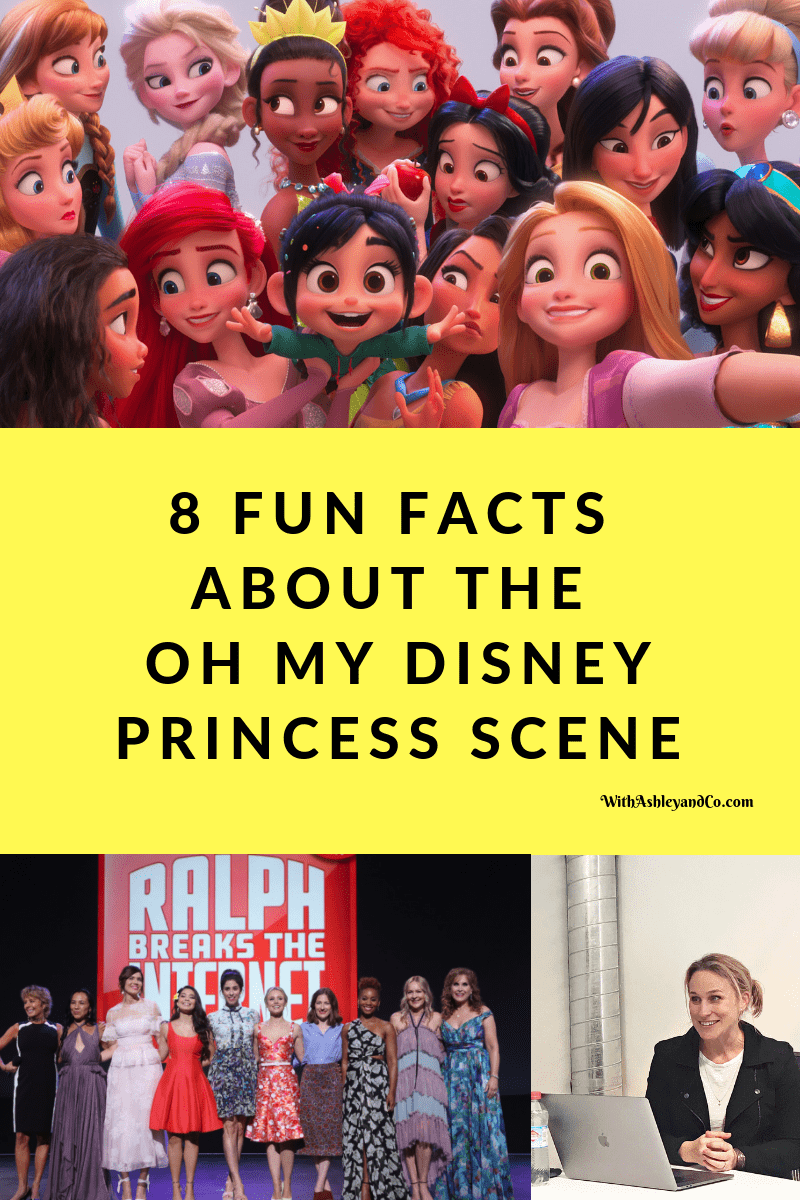 Thank you, Disney, for inviting me and providing travel and accommodations.
7 Fun Facts About The Disney Princess Scene: Interview with Pamela Ribon
1. The idea for Vanellope meeting the Disney Princess started while Pamela was still working on Moana.
"I was working on Moana, and we were talking about What is a Princess? What goes into being a Disney Princess? This is also when we first started talking about what the sequel to Ralph could be. I thought: why isn't Vanellope canon? She is a princess and she is also a president. But I believe a lady can have more than one title.
I felt like she is my kind of Princess- wearing a hoodie, super comfy, this is how I get things done."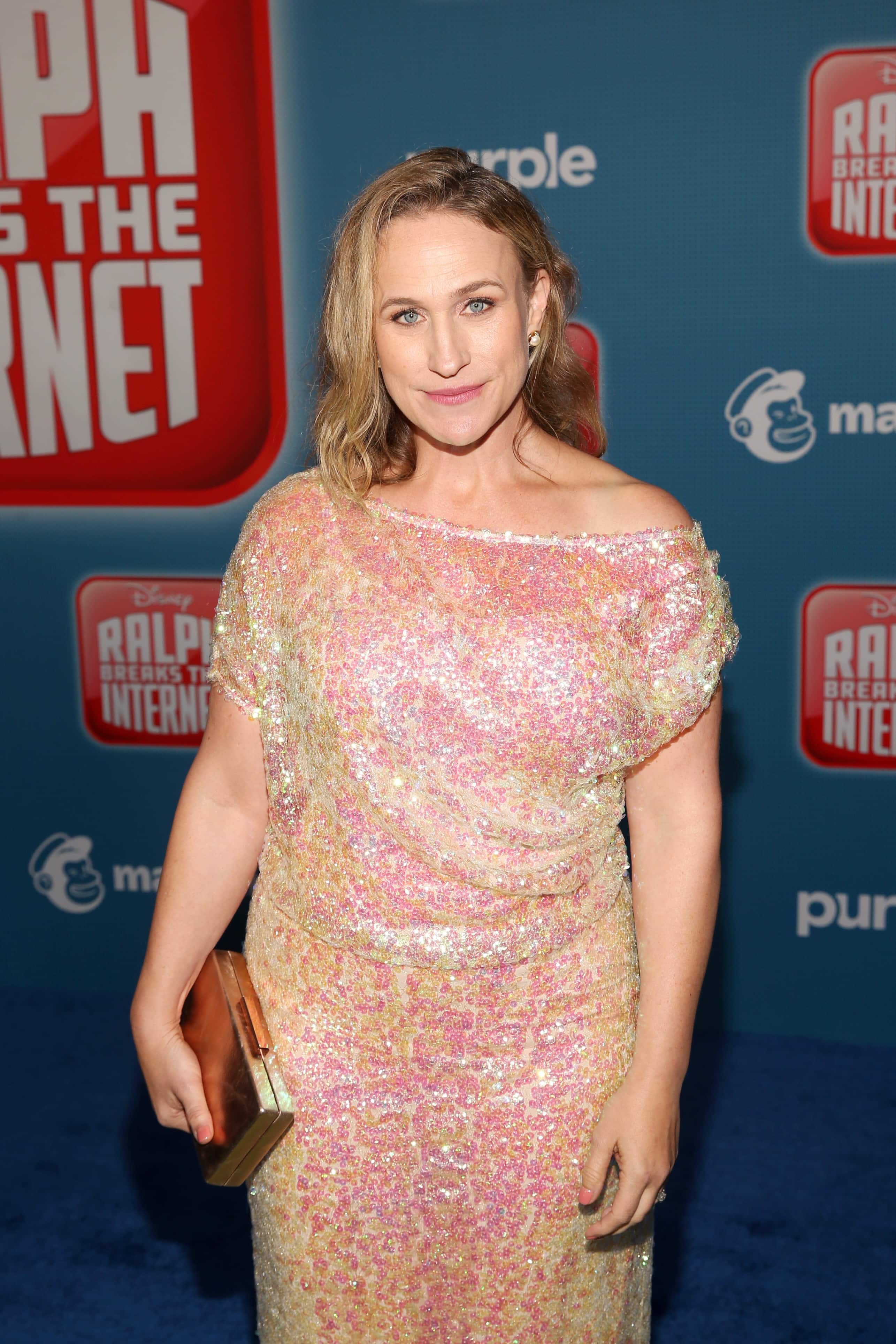 Pamela at the world premiere of Ralph Breaks The Internet. We all glam up when we need to. But seriously, hoodies for the win!
2. From the beginning, the scene was meant to be a meta moment.
"We knew we wanted to do a scene, that was a meta moment. We wanted Disney to poke fun at itself. What if Vanellope met all the Princesses? That might break the internet.
If Vanellope glitches into their backstage area, the first question they might have is: What kind of Princess are you? You think you can just come here and be one of us? And not in a bad way! (Laughs) There's a test, you don't just get to be a Disney Princess because you say that!" (Laughter)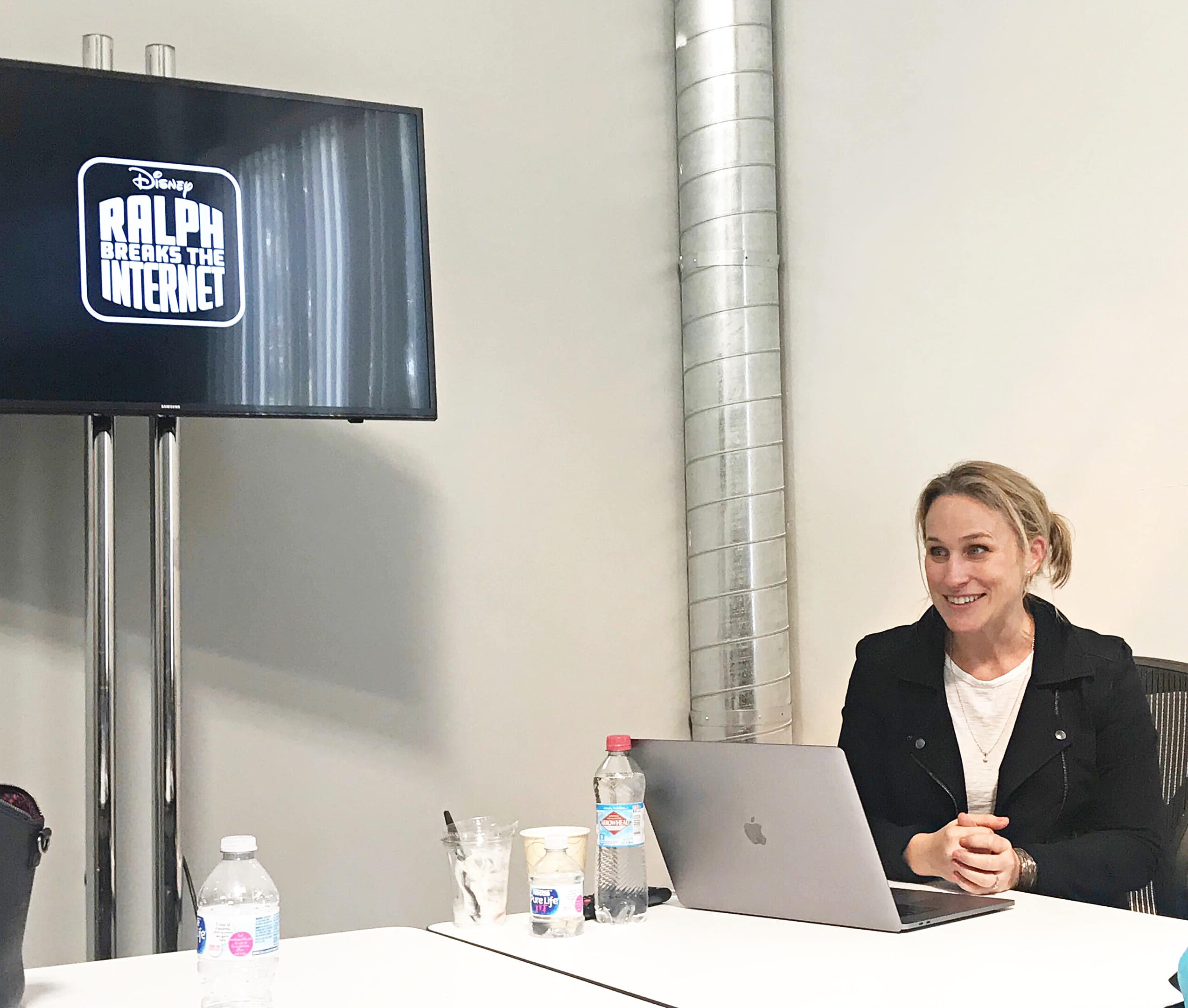 photo by Patty of No Guilt Life
3. Pamela wasn't always sure this scene would be a hit. But her friend did.
"I called my friend Elise who loves Disney in a very pure way. She knows a lot about Disney Princesses. I called her and said I have some Princess questions. I wanted to make sure I had everything right. Which Princesses were poisoned? Which ones were kidnapped? Which ones had Daddy issues? She replied: What are you doing? (Laughter)
When I first finished it, I wanted to make sure it was the right kind of funny, so I sent it to Elise in May 2016. She wrote back: I can't wait to see this!"
4. The Disney Princess scene was shown at the first screening of Ralph Breaks The Internet and no one at Disney knew it was coming!
"There were a couple hundred of people in the audience. Many of them are the directors of the original films. To say I was nervous is an understatement. At the end of it, they applauded and we were like: It worked! We did it!
After that, it got very big, very quickly. We put it into production to take to D23, to take it to the fans that it's lovingly created for. Lets let Vanellope and the Princesses break the internet."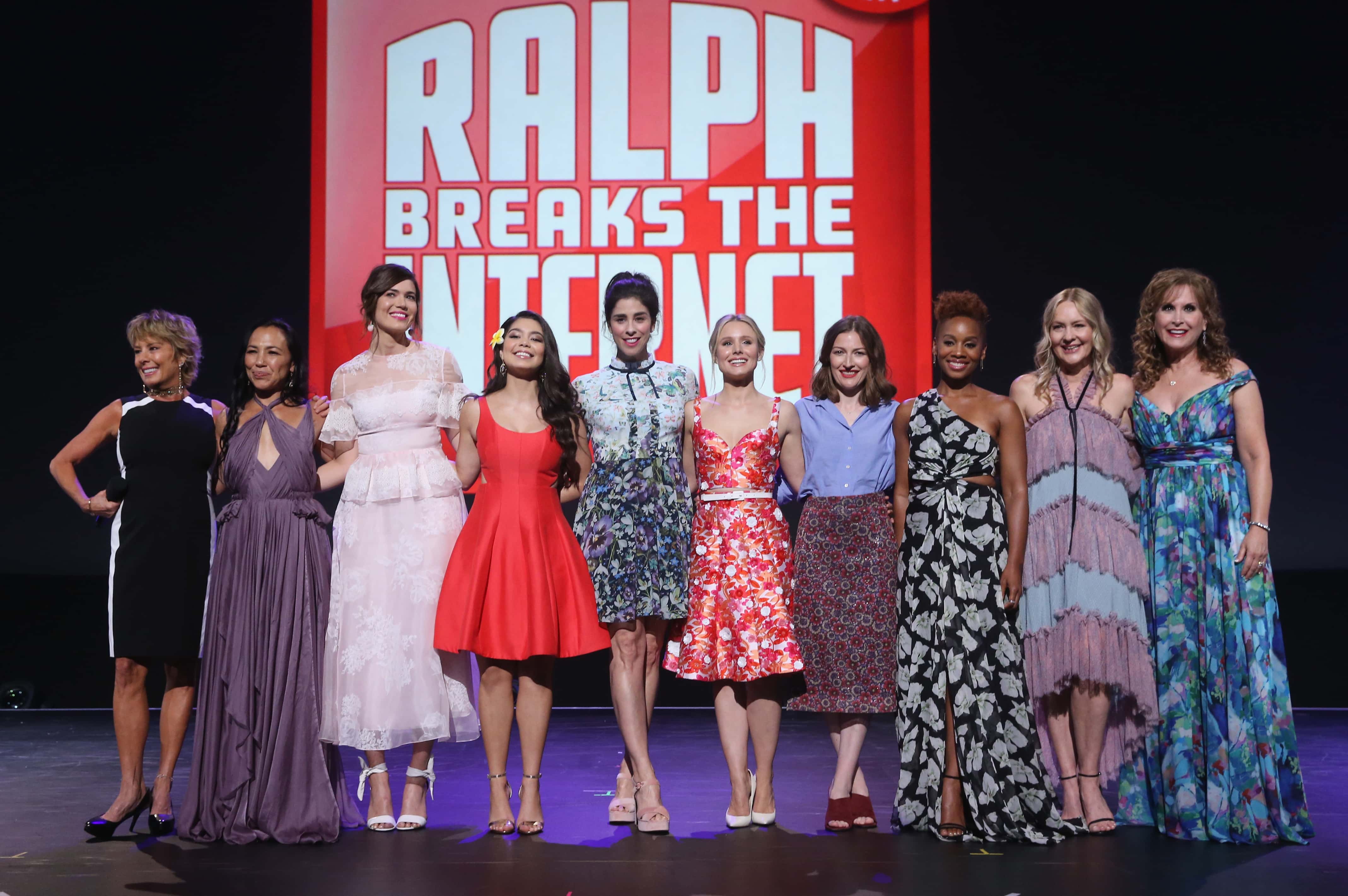 5. Vanellope meeting the Princesses for the first time, stayed pretty much the same from conception to the final film.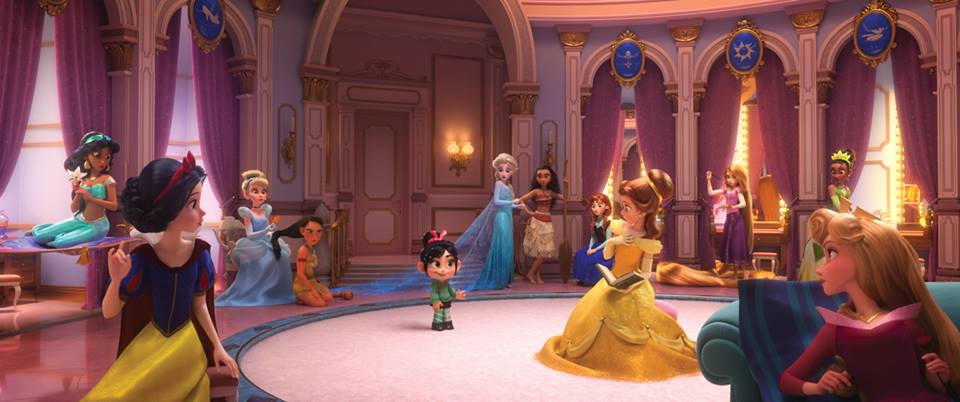 6. The entire Oh My Disney world was created for the fans.
Oh My Disney is based on D23 Expo and Comic Con vibes. It's a place you can go to show how you truly love what you love, and the person next to you is like me too!

7. There were painstaking efforts to make sure all the Princesses where just right.
"Many of these Princesses have never been rendered in 3D. How are we going to make everyone look in this space? We wanted this to feel like The Princesses are meeting Vanellope at Oh My Disney.com in Ralph Breaks The Internet. This can't happen in their own films. These ladies work this site and this is them off shift, just hanging out.
You wanted to feel that Ariel was still kinda underwater. Her hair floating around, that's something we associate with her. If her hair didn't move the way we are used to, it wouldn't feel true. Even though we are meeting these women in a different space, in a different film, they very much feel like women we have grown to love over the years."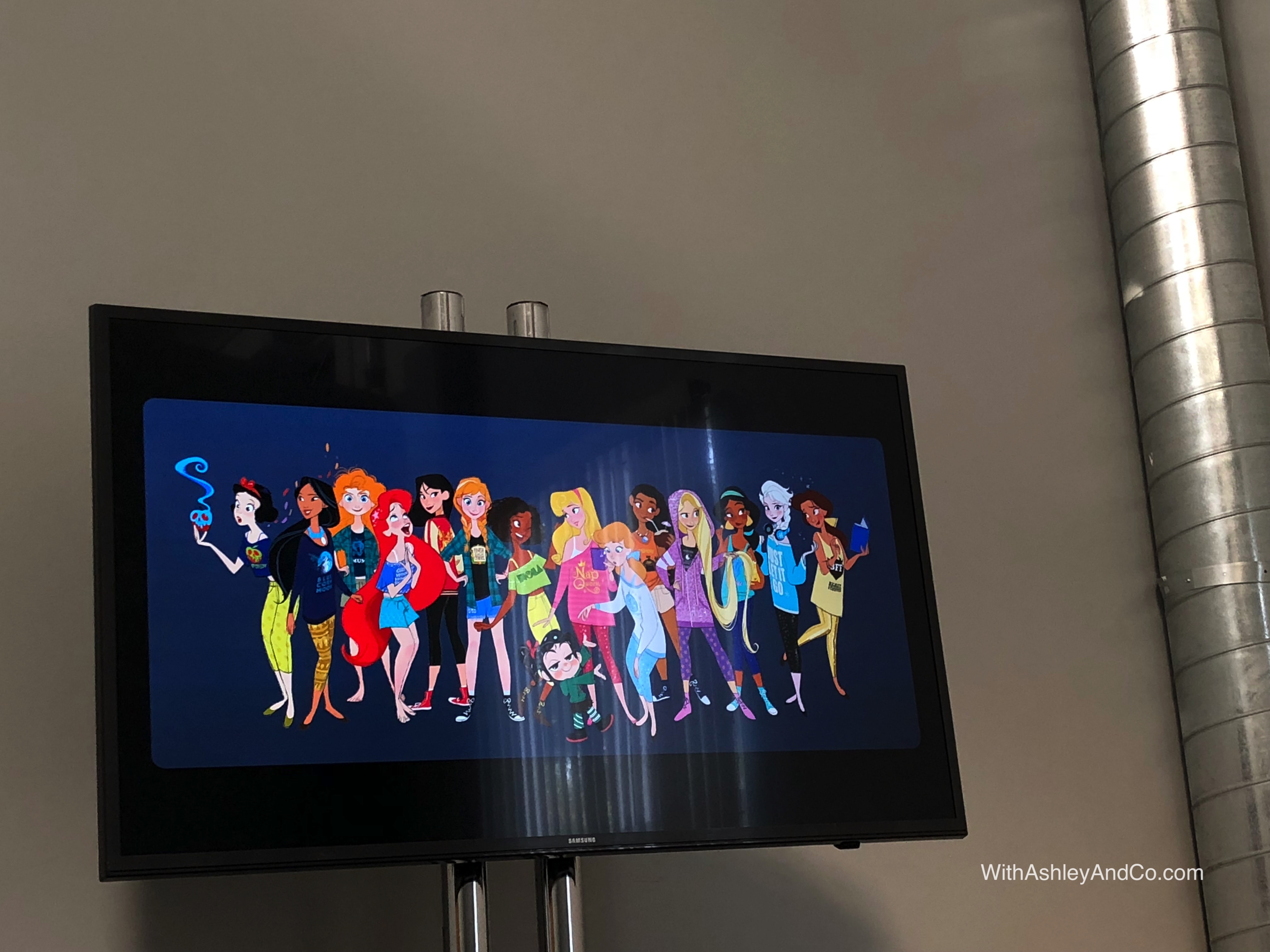 "I'm glad we can have comfy Halloweens."
"Mark Henn, the legendary Disney animator, oversaw bringing the Princesses (many of whom he created) from their original formats to the new 3D animation. He made sketches of gestures so that we really knew how they would move.
We wanted to make sure when you see these characters in this movie you remember the movies you fell in love with them in, in the first place. Even if it isn't so blatant. Everybody is exactly themselves, doing what you know they would do even though you've never seen them do this before. It's pure magic."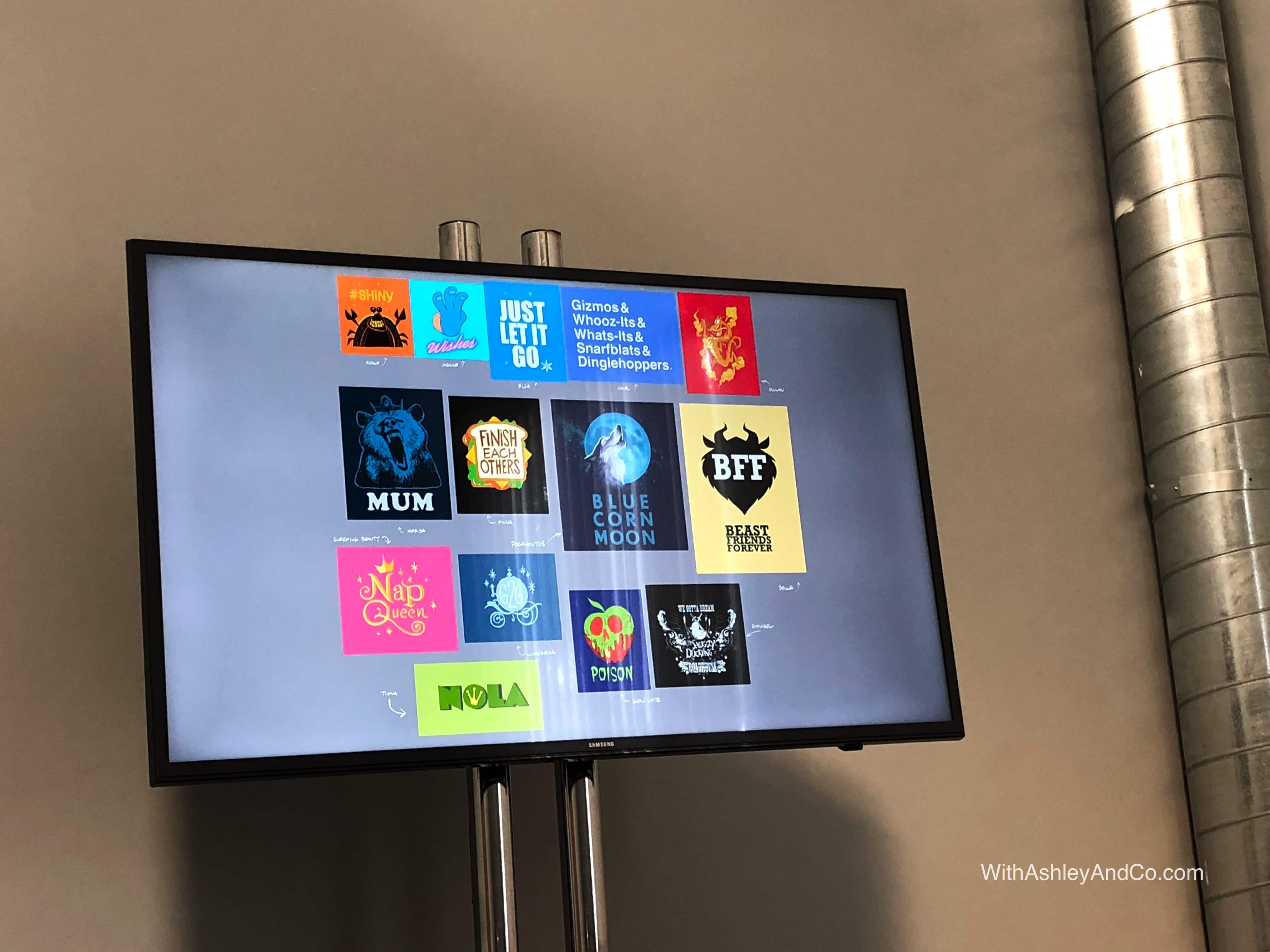 "I really wanted Rapunzel's t-shirt to say: Long hair don't care (We all agreed) (Laughs) Thank you! Where were you? Or Ariel: What's it called again? Oh a shirt!"
8. The real Princesses got involved.
"The animation team went down to the Kingdom of Disneyland to meet with the Princesses and see how they move, how they spend their whole day.
We were fortunate enough to have every living Disney Princess come back to play their role again. They all brought so much to the parts. They have opinions on how they move, how they feel about each other.
They all added something to the script. I would not use contractions is one that I said Oh I would never have thought that."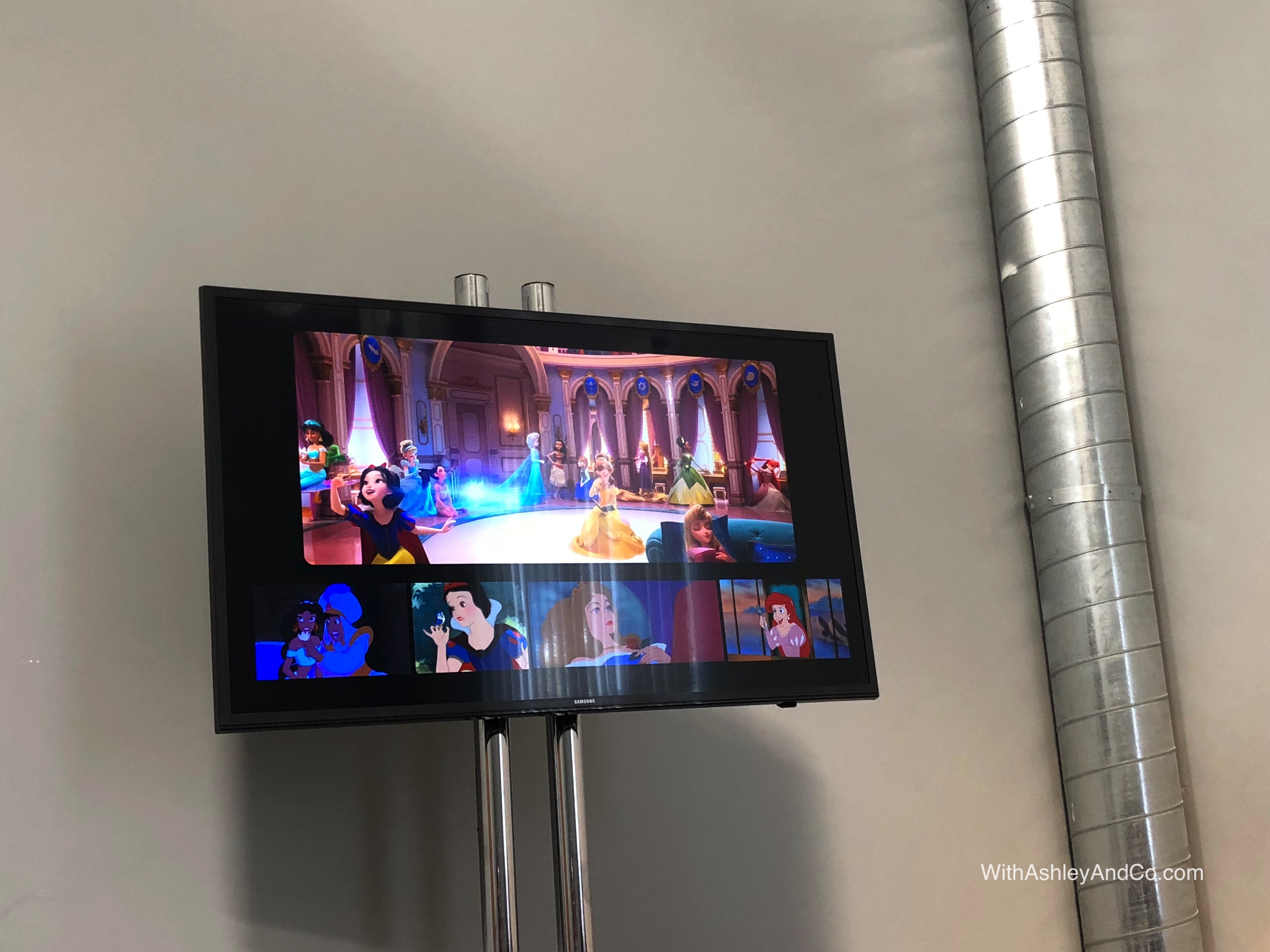 Bonus Ralph Breaks The Internet Facts:
The Pancake Milkshake Game is based on a game her daughter plays.
Pamela not only voices Snow White in the film but she also voices Kitty, Bunny, and B.E.V. in Ralph Breaks VR.
She met John C. Reilly while working on Disneynature's Bears.
Pamela was so excited that we were all dressing as Disney Princesses for the red carpet. Not really a movie fact, but still awesome if you ask me!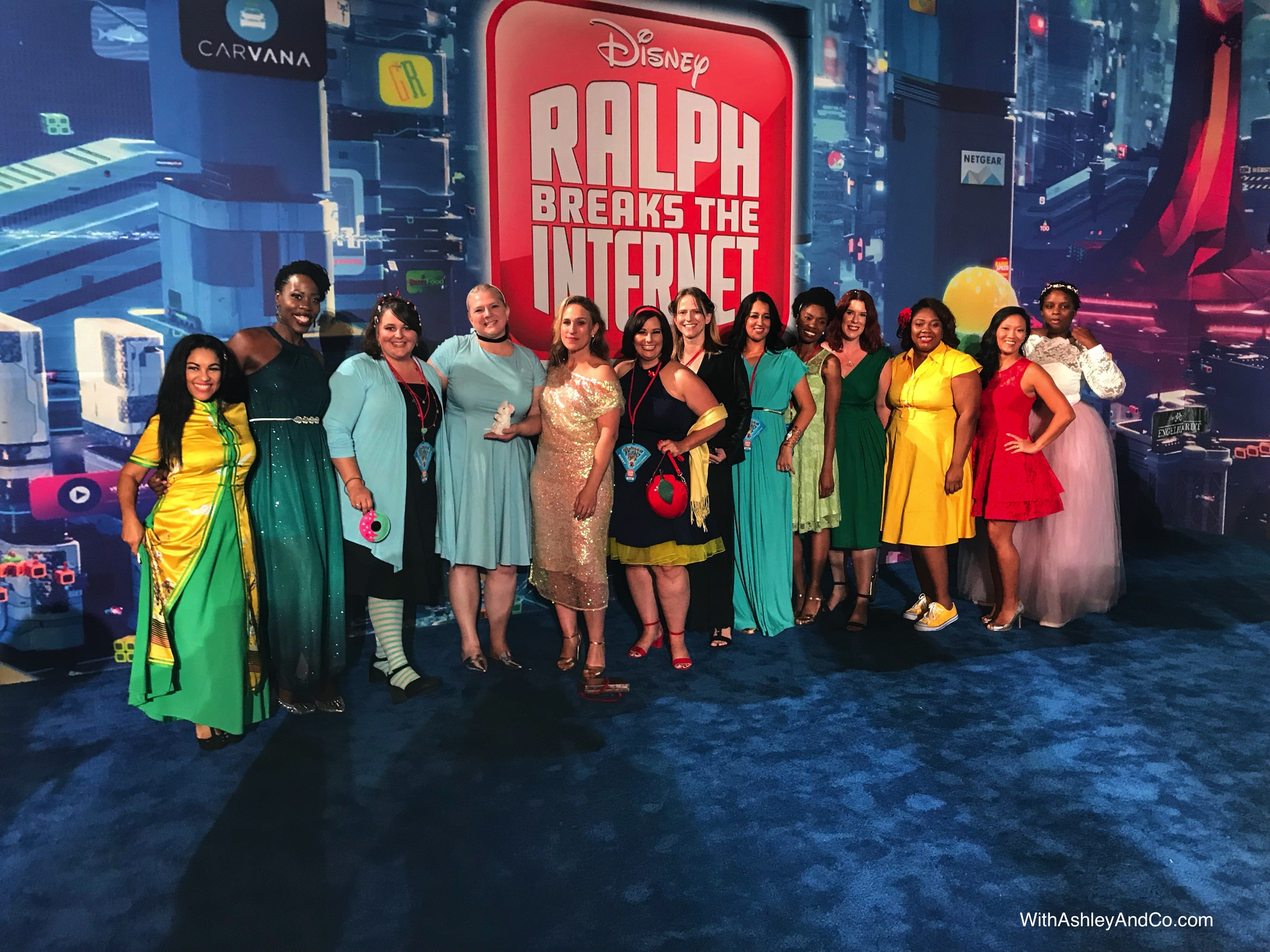 Pamela's thoughts on the film as a whole:
"I love that this movie talks about It's okay to tell your friend that you're in pain and not happy. We often go: I don't want to bother her, I don't want them to be upset with me, or I'll wait, I'll fix it. A relationship can't grow if we don't talk to each other when it's hard."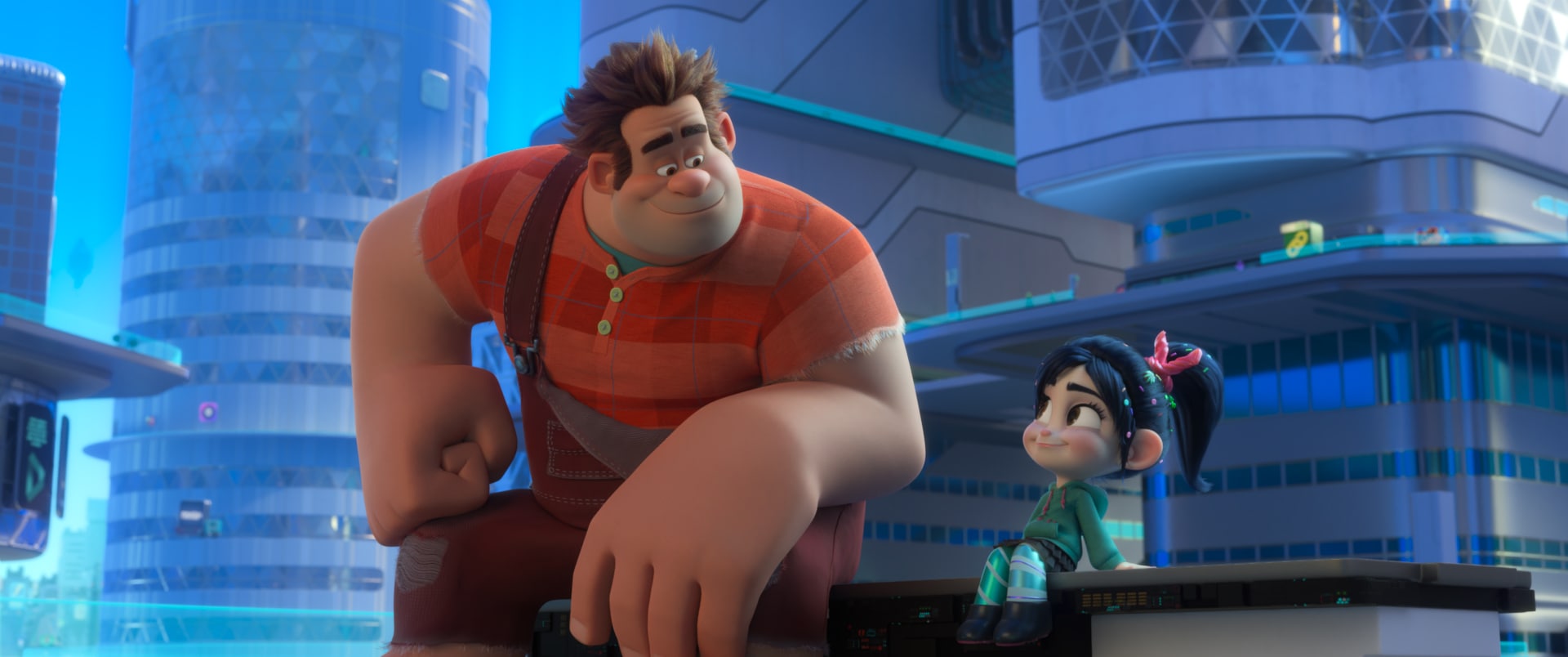 Where do the Princesses go from here? You'll have to watch Ralph Breaks The Internet to find out!
For more Ralph Breaks The Internet
Walking the Red Carpet For Ralph Breaks The Internet
I'm Going to the Ralph Breaks The Internet Red Carpet Premiere
Ralph Breaks The Internet Free Printables
Go Inside The World of Ralph Breaks The Internet in Ralph Breaks VR
Ultimate List Of Must Have Ralph Breaks The Internet Toys!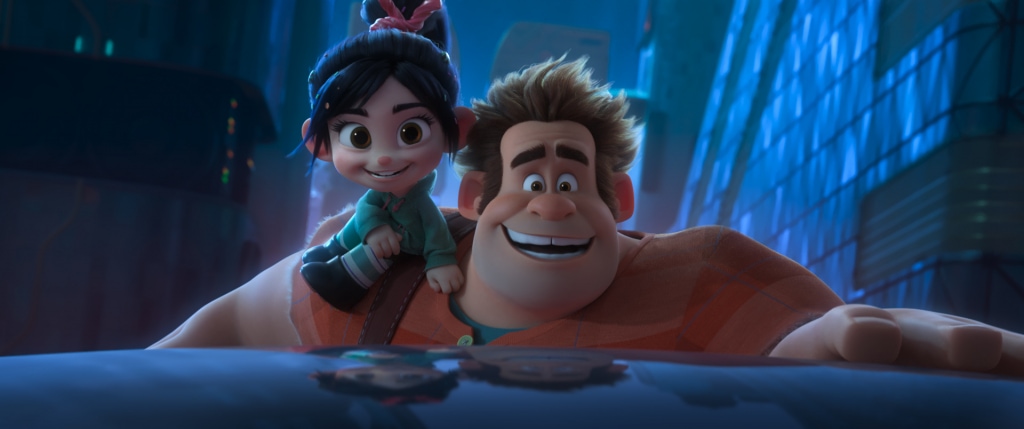 LOOKOUT FOR RALPH ON FACEBOOK | TWITTER #RALPHBREAKSTHEINTERNET #RALPHBREAKSTHEINTERNETEVENT| INSTAGRAM | WEBSITE
RALPH BREAKS THE INTERNET LOADS INTO THEATERS NOVEMBER 21ST, 2018! Tickets are on sale now!