The holiday season is here. I'm sure you have seen the toy books in the mail, or more likely your kids have brought them to you with all the things circled! One of the hottest toys this season is the Thomas & Friends Super Station. This isn't just any Thomas the train set, this is the ultimate set that your little train fan is going to love.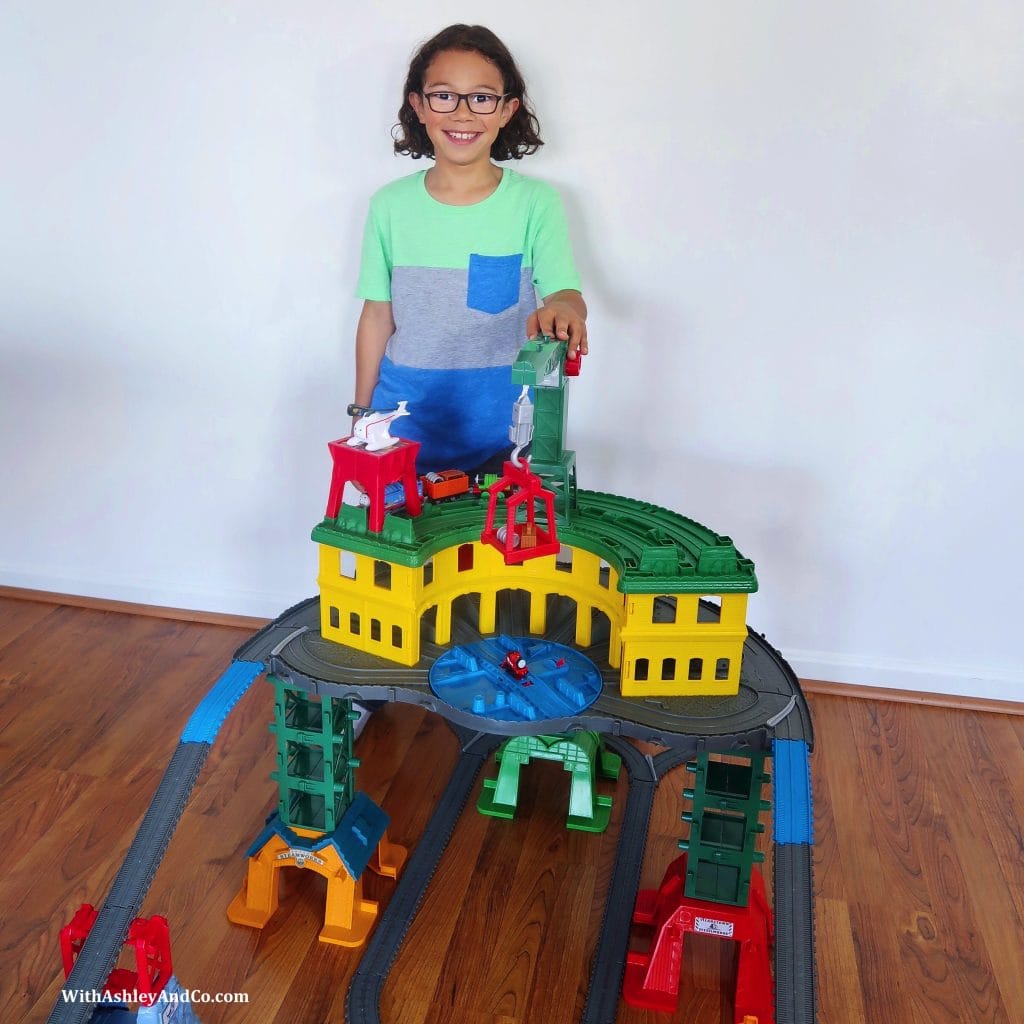 This post is sponsored by Mattel. All opinions and big smiles are our own. #SuperStationWalmart
Thomas & Friends Super Station
Thomas has been a friend to our family since my husband and I were little. I remember watching the TV show and playing with the trains as child. My son came along and is into anything with wheels. If he can drive it, he wants to play with it. Over the years his Thomas collection has grown and just when I thought it couldn't get better, Mattel introduced the new Thomas & Friends Super Station.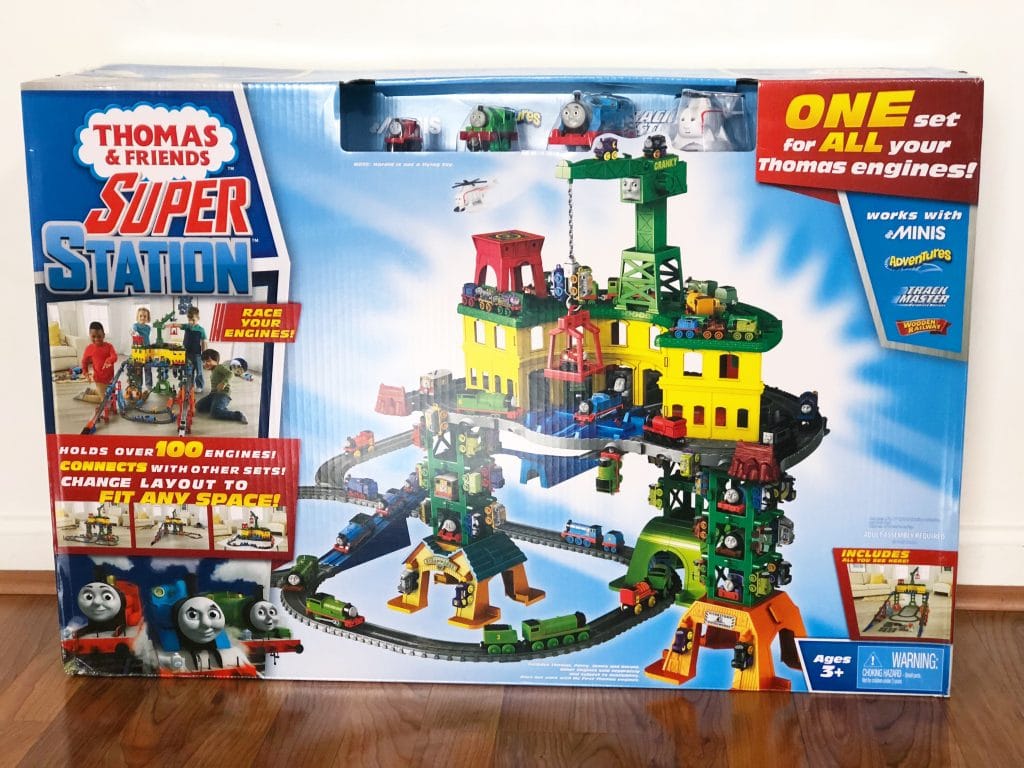 This multi-system track set includes 3 levels of play and comes with Thomas (TrackMaster), Percy (Fisher-Price Thomas & Friends Adventures), James (Minis) and Harold. The set itself seems ginormous, but the multiple configurations allow for the Thomas Super Station to fit any space inside your home!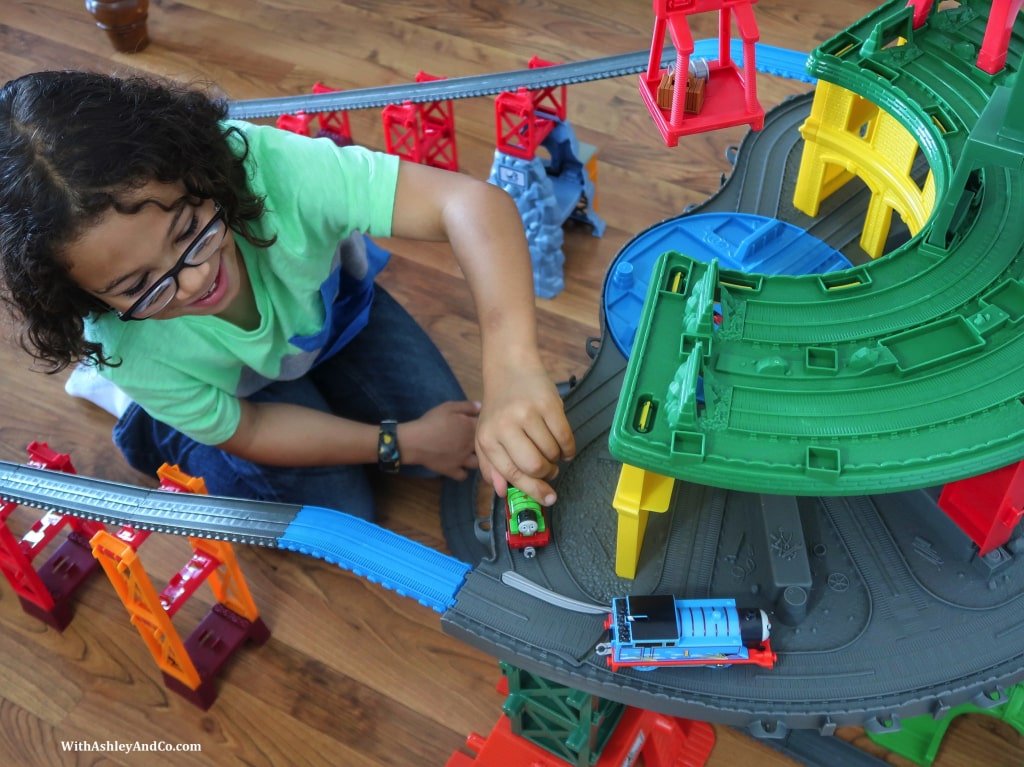 If you're worried about your children's current Thomas and Friends collection working with this new Super Station, don't be. This Thomas set is compatible with most Thomas engines. It includes track adapters to connect to Fisher-Price Thomas & Friends Adventures, TrackMaster and Wooden Railway play sets. Plus it holds over 100 engines! This truly is the ultimate Thomas & Friends playset!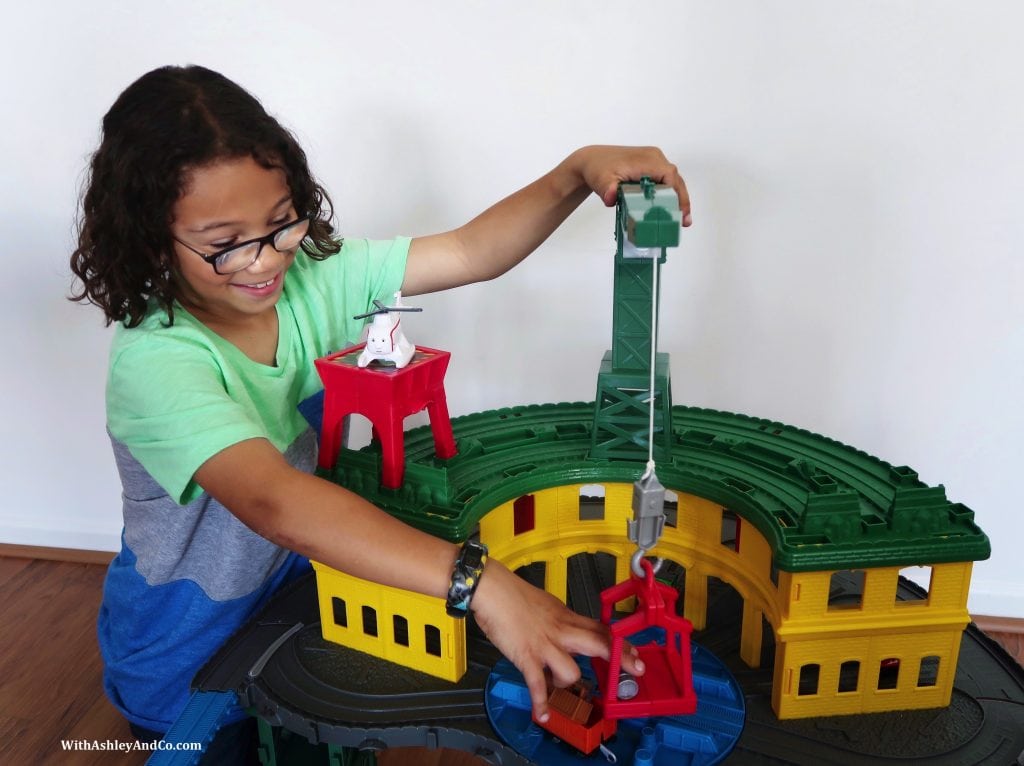 Not only is the Super Station able to be used with most Thomas & Friends engines, but the ability to change the track layouts is awesome. This set features over 35 feet of track and iconic Thomas locations including Tidmouth Sheds, Brendam Docks, Knapford Station, the Sodor Steamworks, the Dieselworks, Blue Mountain Quarry and the SSRC with Harold's helipad. Cranky the Crane is around to help get that cargo into the trains and where it needs to go. Your little conductor can use the turntable, complete with a stop-track lever, to halt TrackMaster engines and change directions.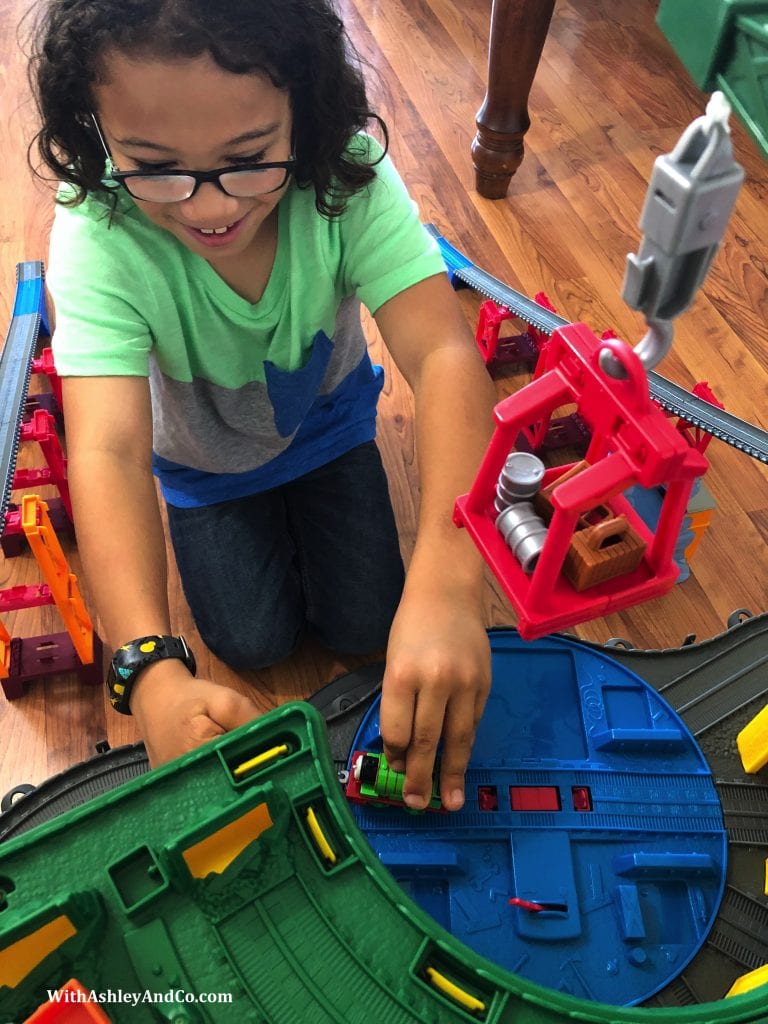 Go mini by removing the legs to create a micro layout for smaller spaces or build it up and out to create the ultimate racetrack for your trains. The legs and locations also feature tunnels and areas for storage too.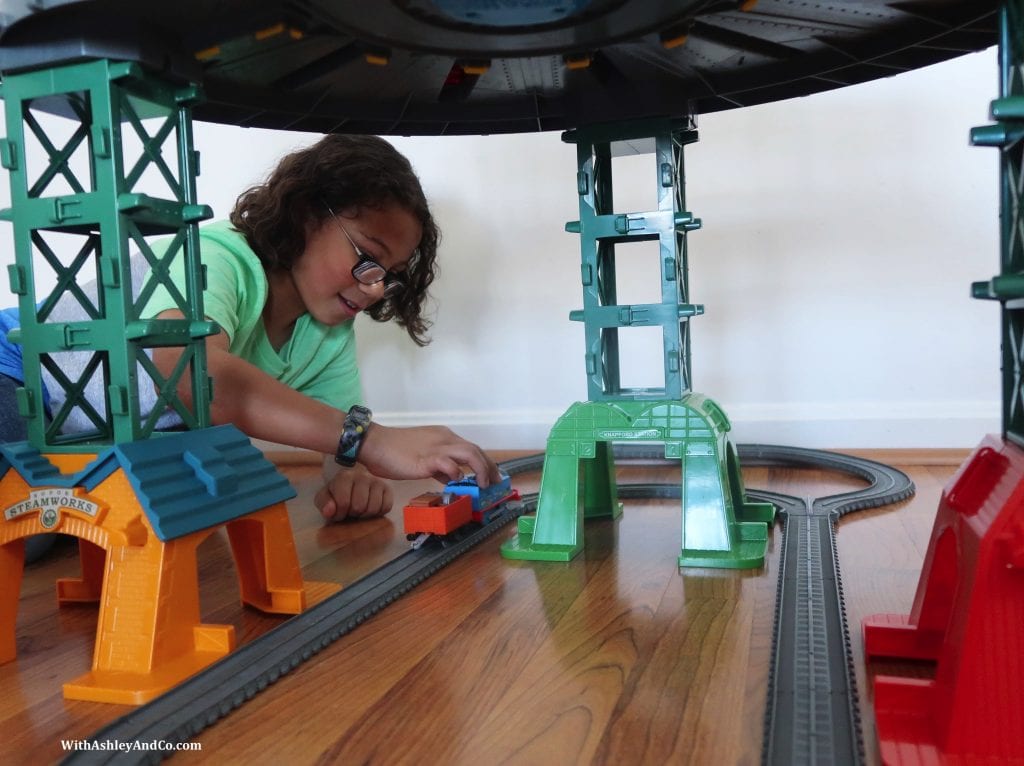 What my son loves most about this set is that he can customize it to fit his level of play for the day. He can use his creativity to change it from a giant track in the playroom to a smaller one that can fit in his room.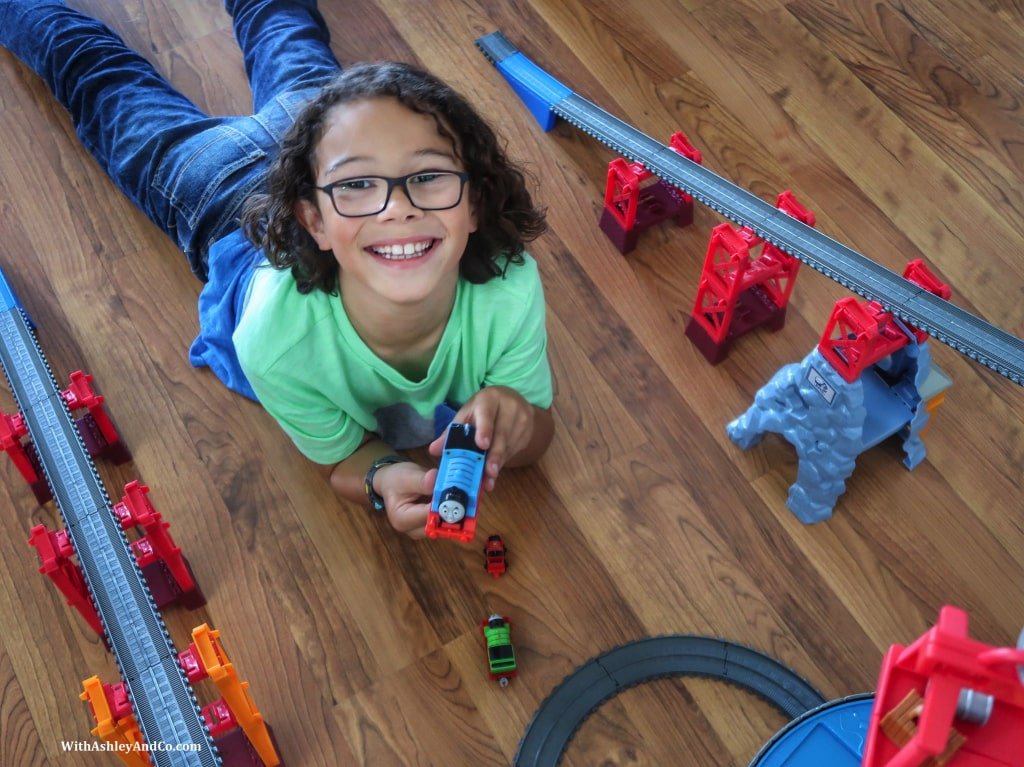 As a mom I love that the Thomas Super Station will work with all his current Thomas & Friends engines and tracks. They are saving me money and the frustration of "will this work?" No more returning trains after Christmas that aren"t compatible. And all the parents said- Thank you!
From my kiddo to yours, this is a must have gift under the tree! He hasn't stopped playing with this since we unboxed it and his friends were enthralled with it during our last playdate. I call that a win.
Get your Thomas & Friends Super Station today at Walmart!