The cutest pachyderm in all the land is flying high in theaters. There were a lot of nods to the original animated Dumbo as well as some of our other favorite films. Were you too busy watching an elephant fly? Or wiping tears from your eyes? That latter one was me, don't get me started on Baby Mine. *tears*
Wipe those tears because I have all the Dumbo Easter Eggs and Cameos you may have missed. I found over 30 Dumbo movie Easter Eggs including Batman, Star Wars, and of course Pink Elephants on Parade! Spoilers ahead if you haven't see the new Dumbo movie.
Related: Is Dumbo Kid Friendly? Dumbo Parent Movie Review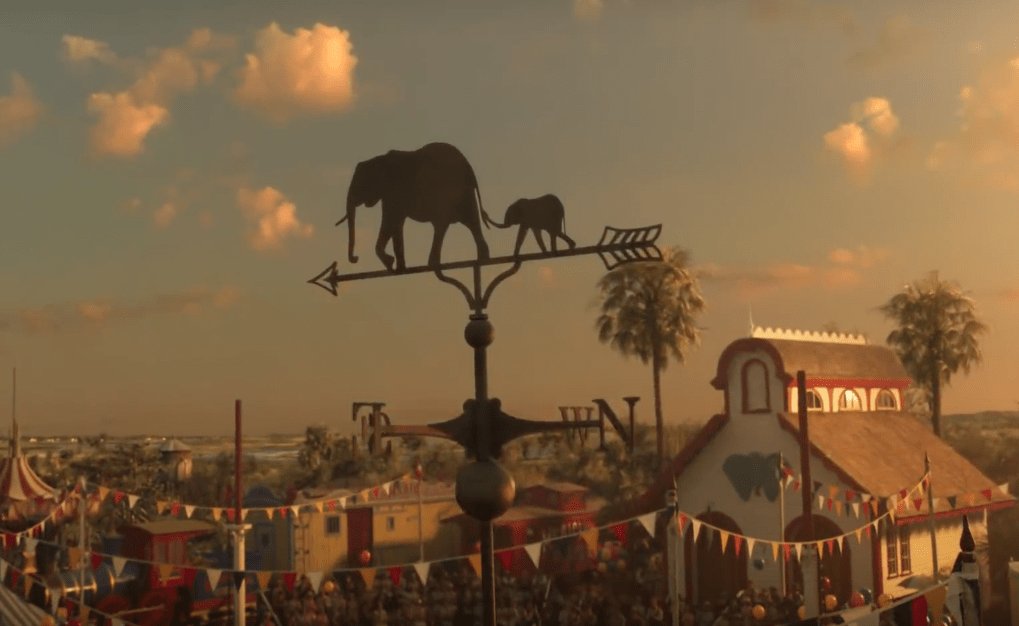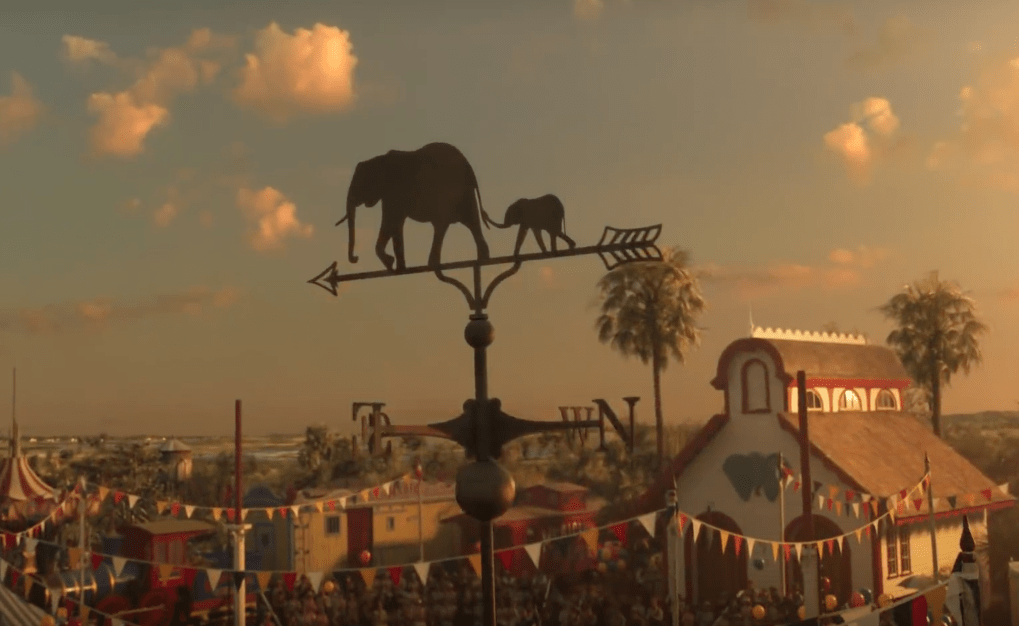 Dumbo Easter Eggs
During the opening credits you can hear the train whistle
Casey Jr., the train, looks exactly like the animated version.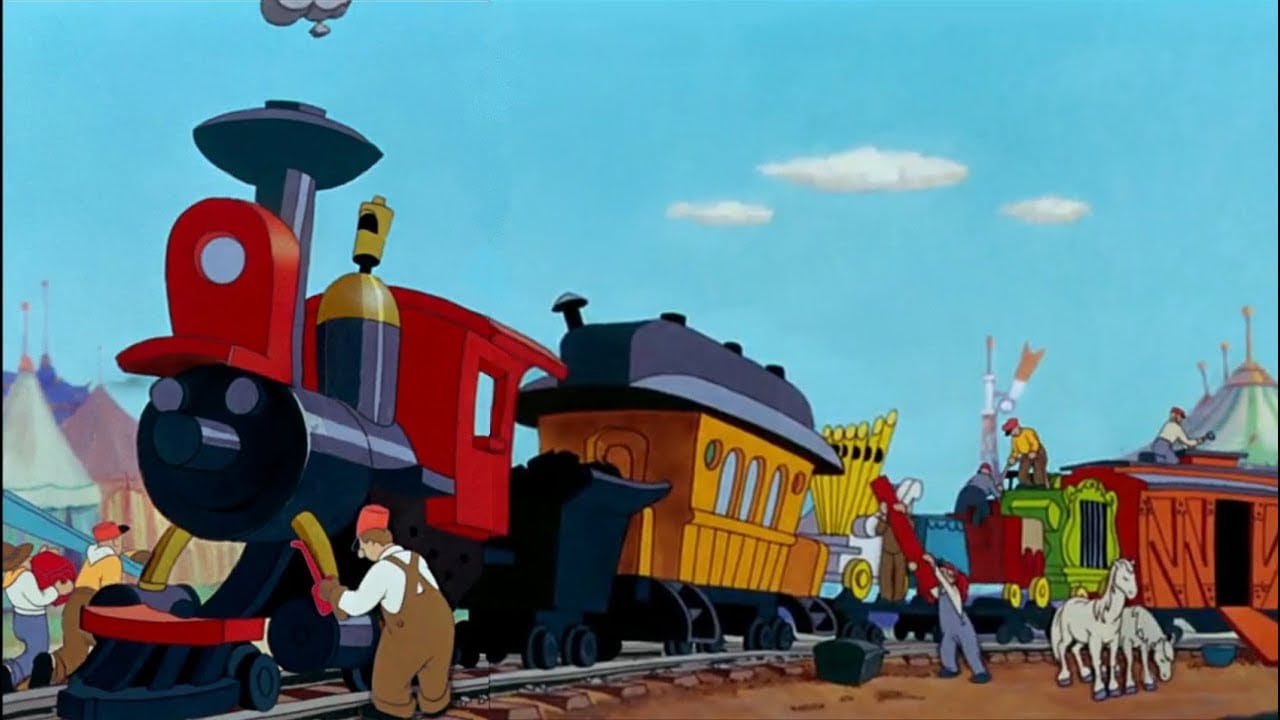 41 Is the number on Casey Jr. 1941 is when Dumbo debuted in theaters.
"Casey Jr coming down the track" is heard during the travel by map scene.
Holt Ferrier returns from WWI, missing an arm. Walt Disney enlisted in the Red Cross Ambulance Corps in WWI.
Mrs. Jumbo looks out of her train car to see Storks flying overhead. One Stork, a nod to Mr. Stork, stops and looks at her before flying on.
Baby Jumbo is playing with a black crow feather.
Dumbo sneezes revealing his ears and gets bath to clean him up for his big act.
Mean boy in audience resembles the animated one.
The other elephants are mean, scaring Baby Dumbo.
Mrs. Jumbo loses her temper when Rufus continues to be cruel to her. This causes her to be locked up.
"Baby Mine" is sung by Miss Atlantis while Dumbo is comforted by his mother who is locked up in a trailer.
Dumbo begins his career in the circus as a clown. He ends up trapped on the roof of the makeshift building while the fire builds around him.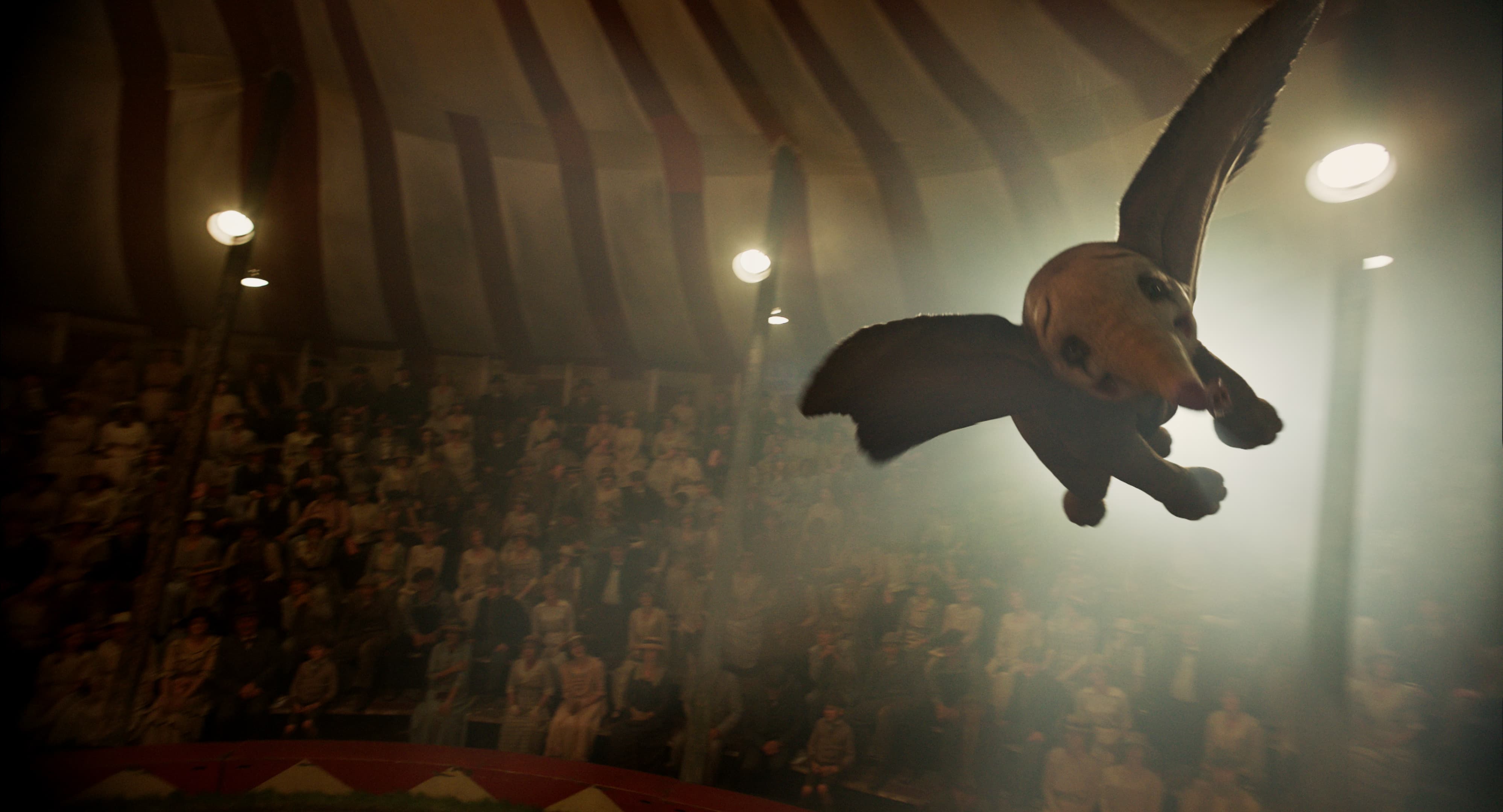 Timothy Q. Mouse– Milly and Joe have a little mouse circus, and one of their white mice wears Timothy's signature look.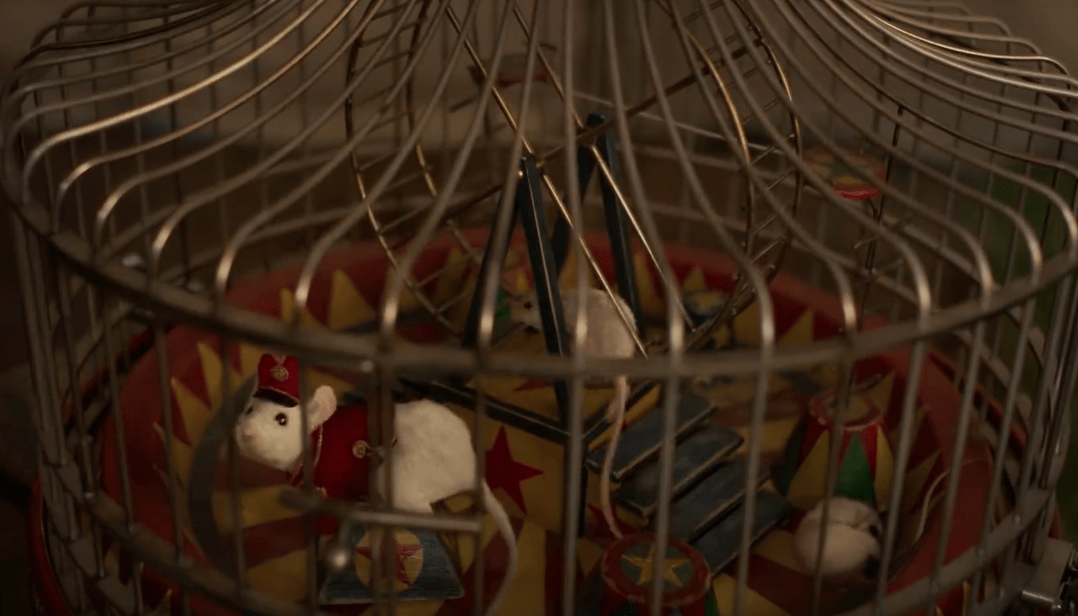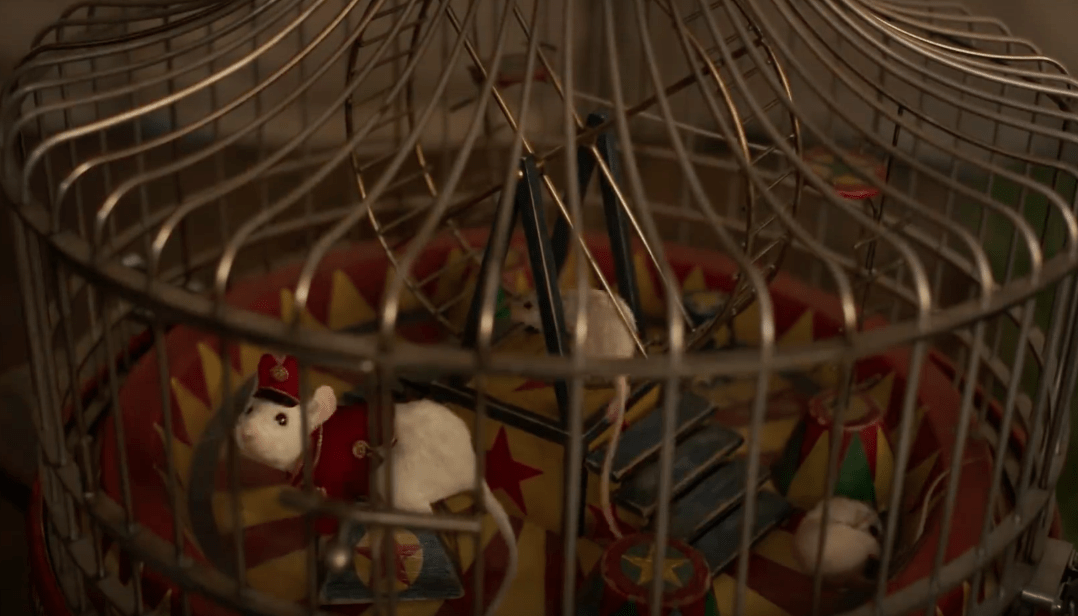 Dreamland
Dreamland's design was inspired by Coney Island, World's Fairs, and even Disney Parks attractions.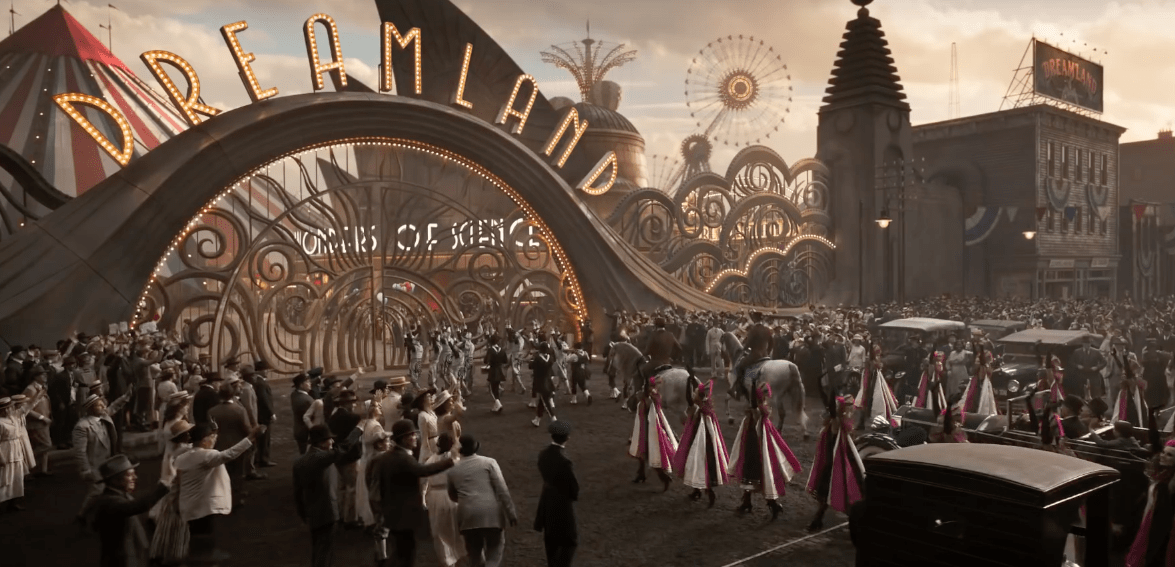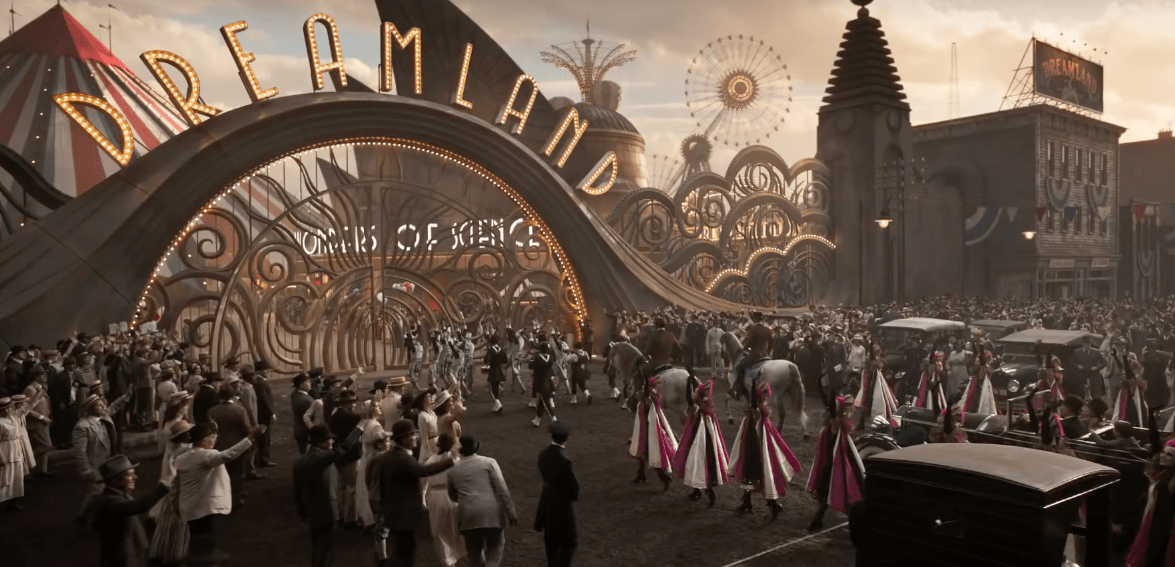 Wonders of Science is similar to Walt Disney's Carousel of Progress.
The Clown area of Dreamland is reminiscent of Pinocchio and Pleasure Island.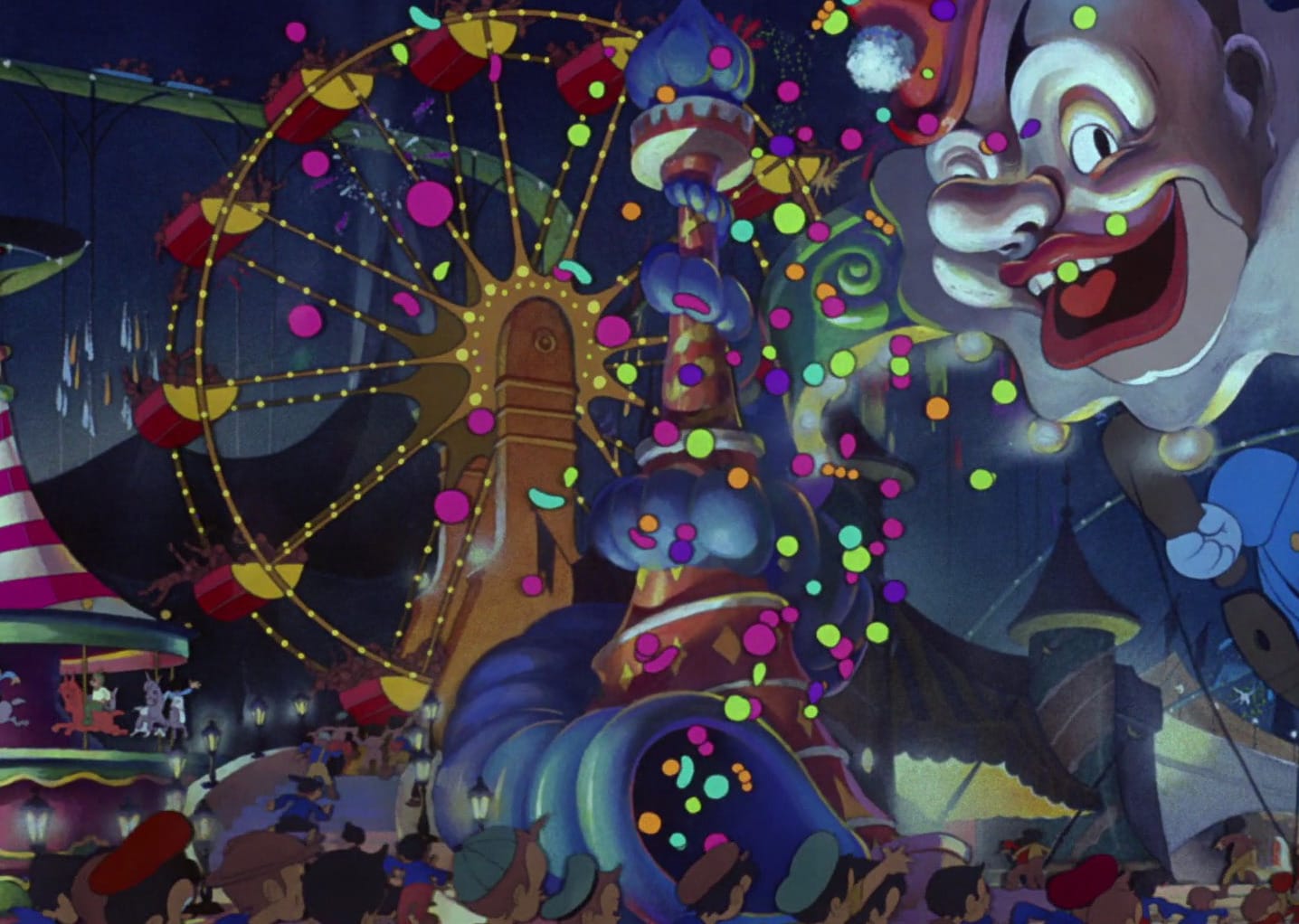 Lets Get Ready For Dumbo! is exclaimed by Michael Buffer, known for his "Lets Get Ready To Rumble"
Baritone Bates, Michael Buffer, goes on to say he's seen a housefly, a dragon fly, but you haven't seen anything until you see an elephant fly. This iconic line is sung by the Crows in the original "When I see An Elephant Fly."
"Pink Elephants On Parade" instead of Timothy and Dumbo being intoxicated, Dumbo watches as humans create pink elephants from bubbles. They look and mimic the original sequence.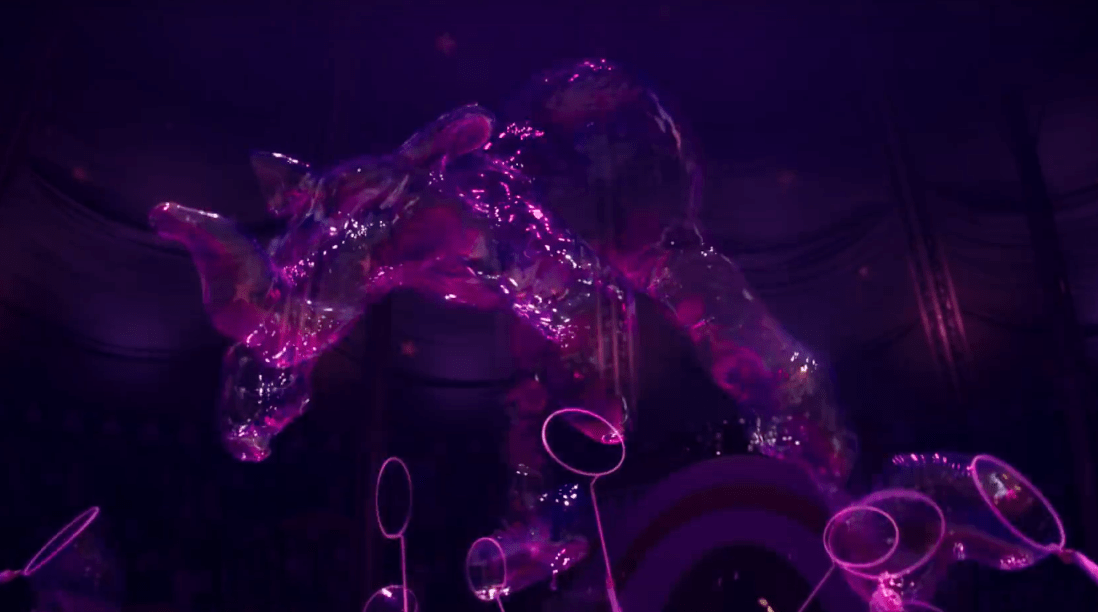 Plush Dumbos are on sale at Dreamland. You can buy them at ShopDisney.com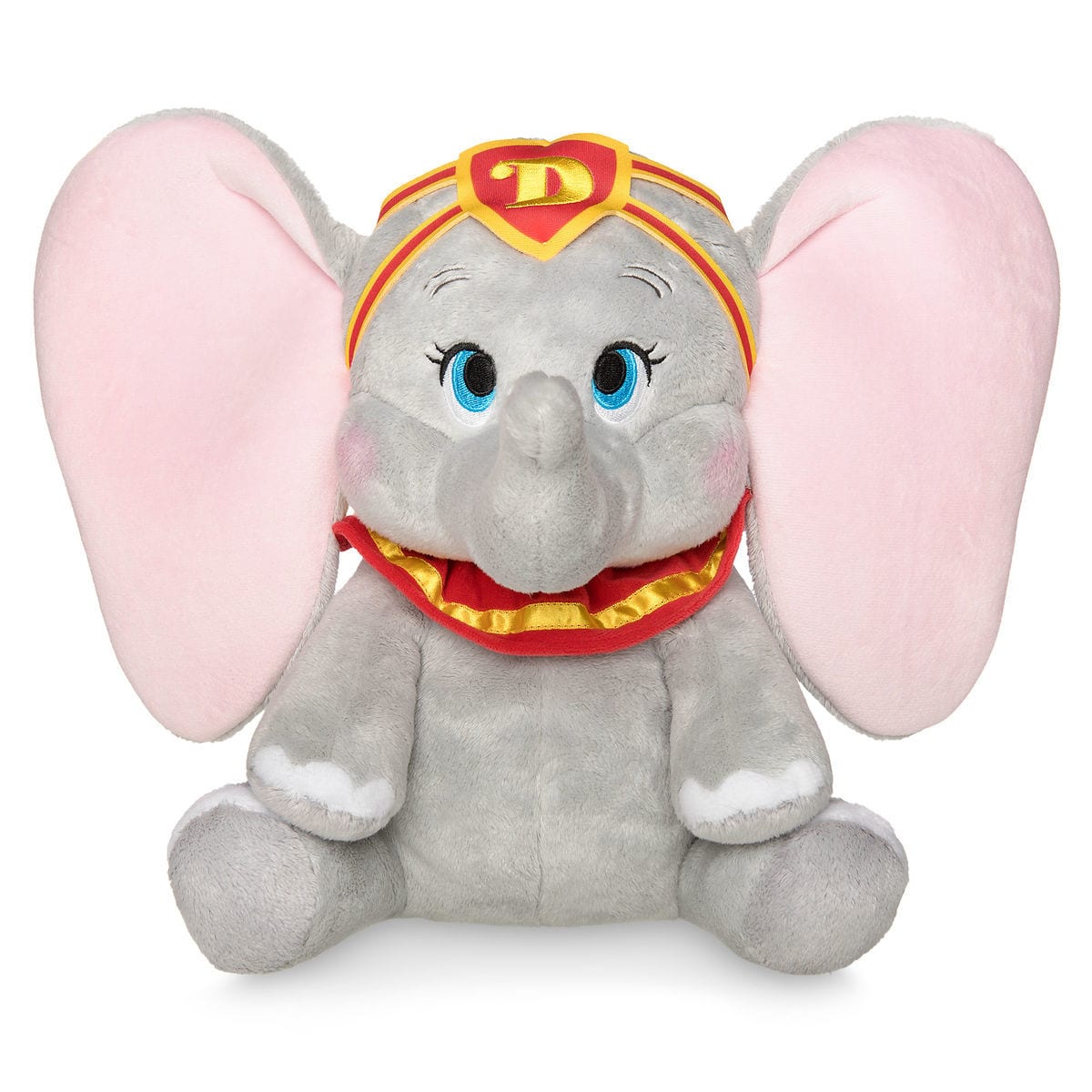 Throughout the film, Dumbo uses various bird feathers, but he begins and ends with a black crow feather.
Milly tells Dumbo, "you don't the feather to fly."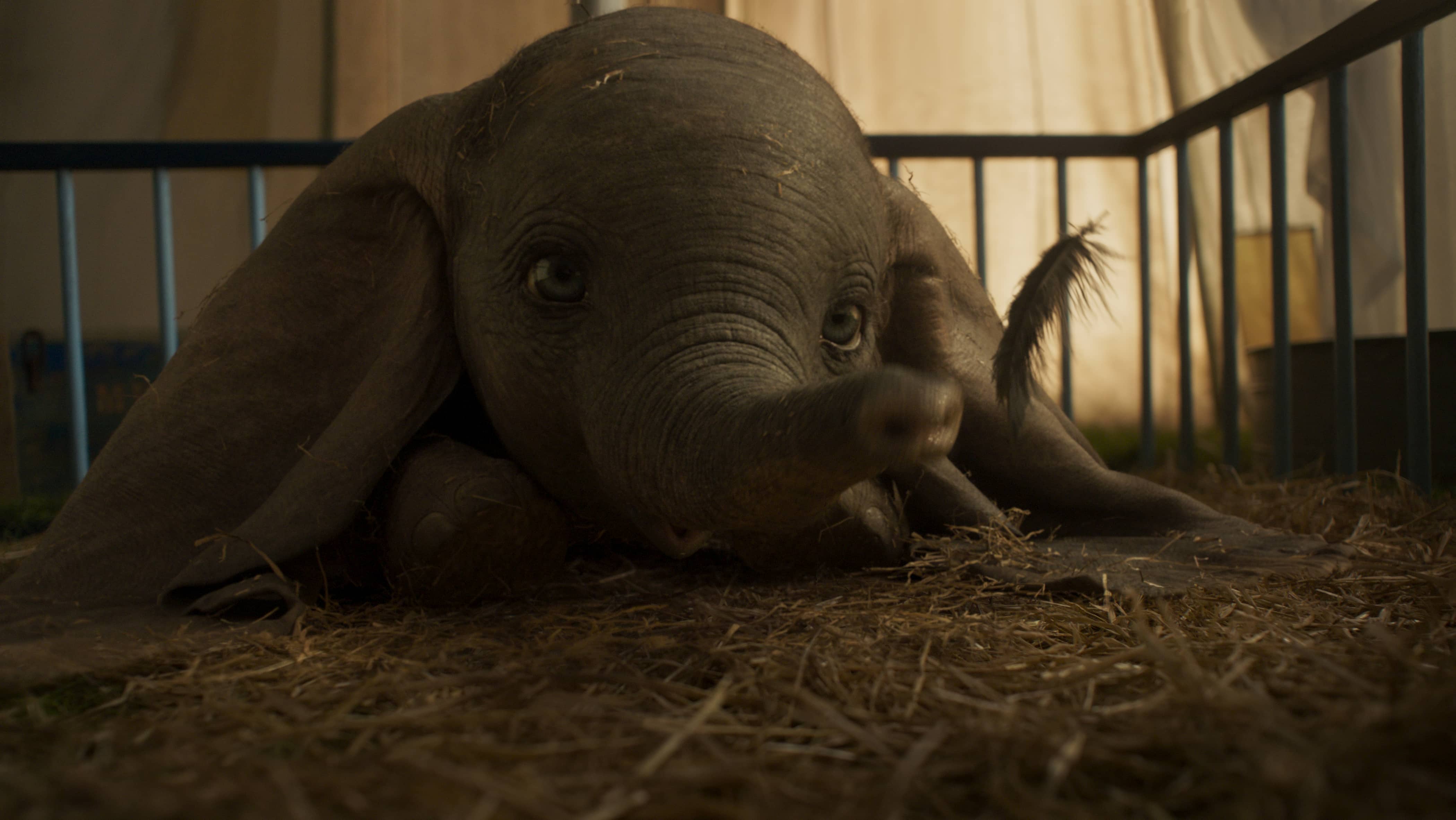 Dumbo and Batman
Danny DeVito plays circus owner Max Medici. He was part of a circus troupe in "Batman Returns", which also feature Michael Keaton and was directed by Tim Burton. In another Burton film, "Big Fish" DeVito played a ringmaster.
Michael Keaton is V.A. Vandevere, owner of Dreamland. This marks the third time DeVito, Keaton, and Burton have worked together. The other two films are Johnny Dangerously and Batman Returns.
In Dumbo, Michael Keaton wears colors similar to The Penguin (Danny DeVito's character in Batman Returns) and is also the bad guy. Those colors being the black jacket with white top and pin stripes. Whereas DeVito, is wearing darker colors like Batman and is the good guy of the film.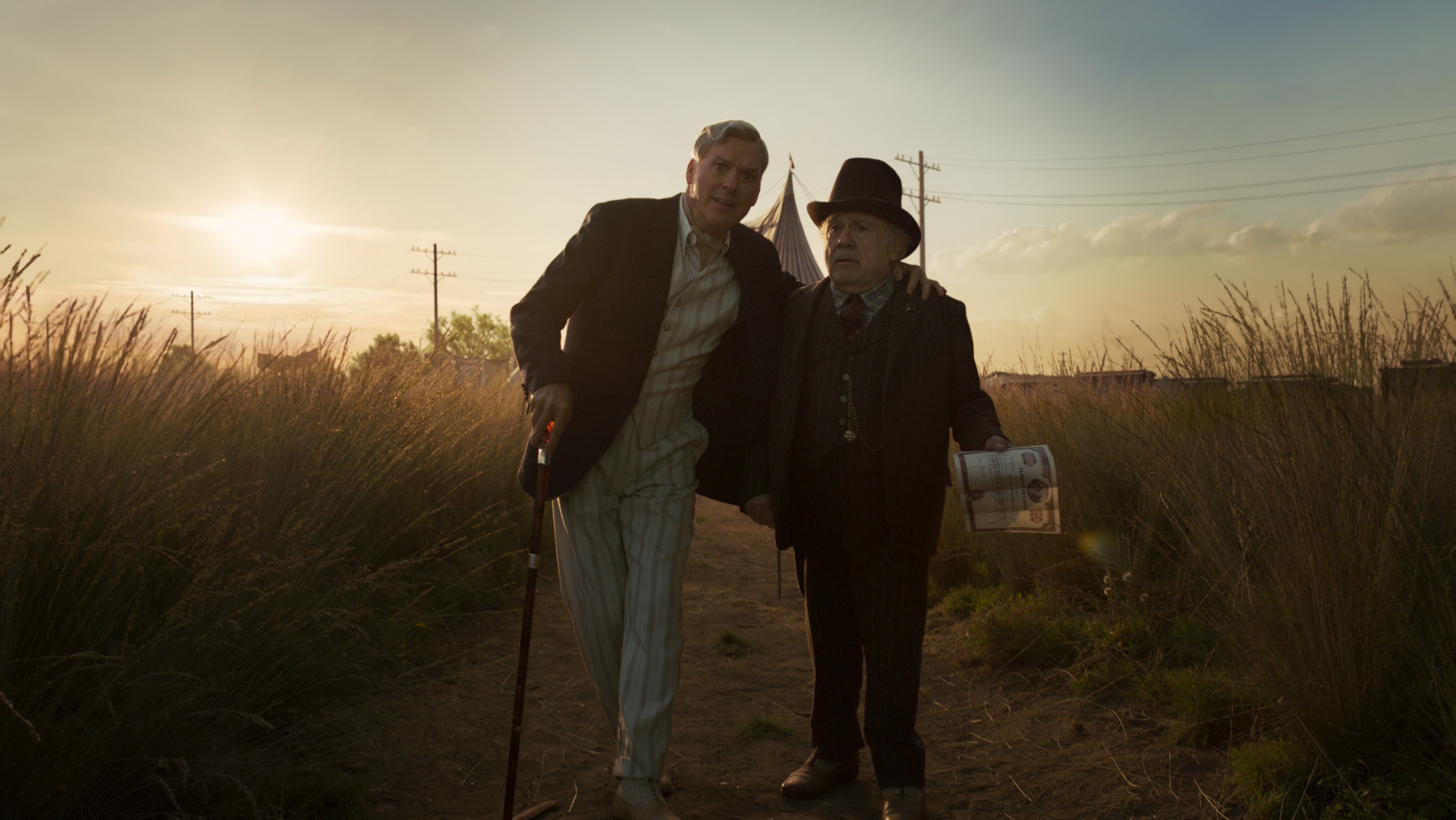 Other Disney Easter Eggs and Cameos
Vandevere's Car is similar to Cruella De Vil's, another notorious animal hater and villain. HIs car is even the same color. Vandevere also wears her signature colors- Black and white.

Joseph Gatt who plays hunter Neils Skellig played a Frost Giant in Thor.
Lucy DeVito, Danny DeVito's daughter, is the coat check girl.
Ivan The Wonderful and Catherine The Greater are real life performers and husband and wife.
In the original, Dumbo's mother's name changed from "Mother Ella" to "Mrs. Jumbo" as a reference to the famous Barnum & Bailey Circus elephant.
The control tower for Dreamland resembles The Death Star from Star Wars.
During the beginning of the film we see that the Medici Circus is in Florida before traveling all over and ending up in Joplin, Missouri. The original film takes place in Florida, where the Walt Disney World Resort was built.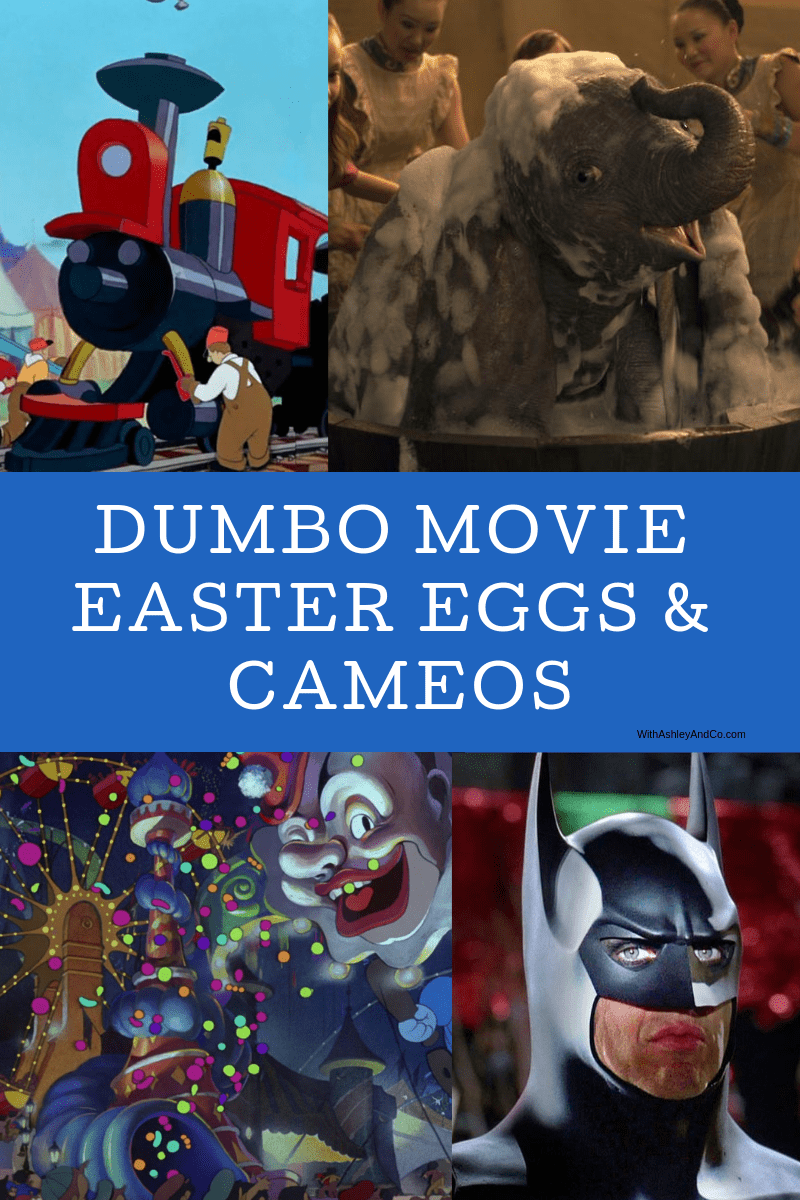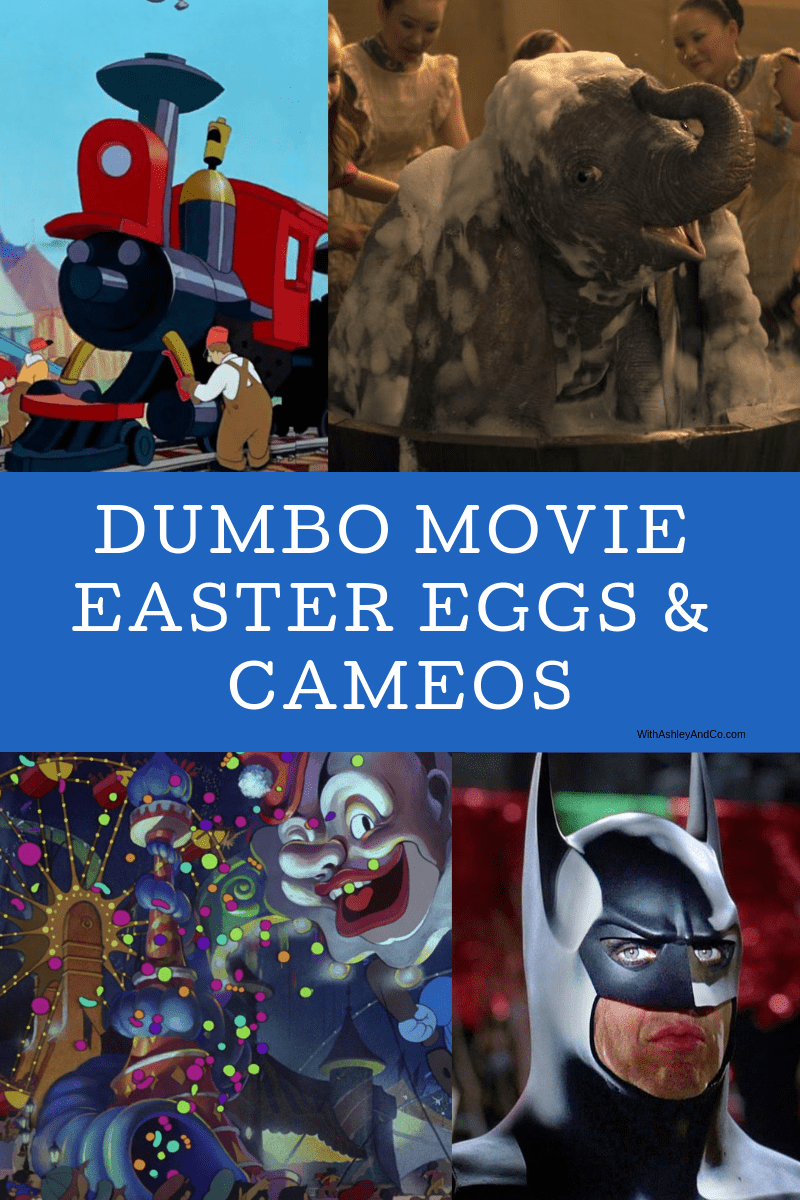 Dumbo is in theaters now!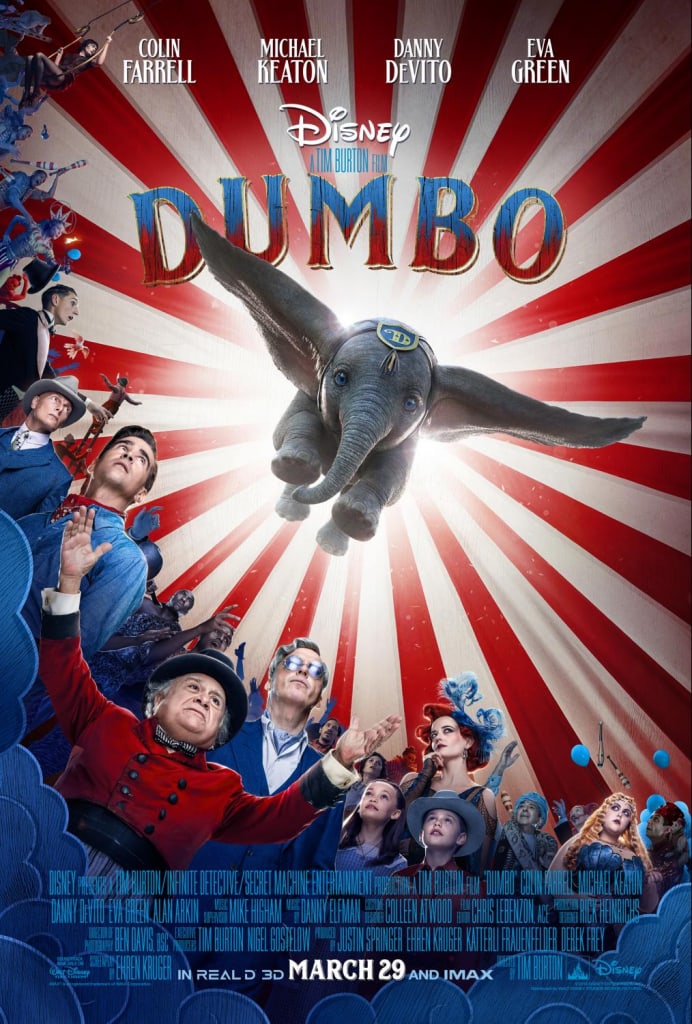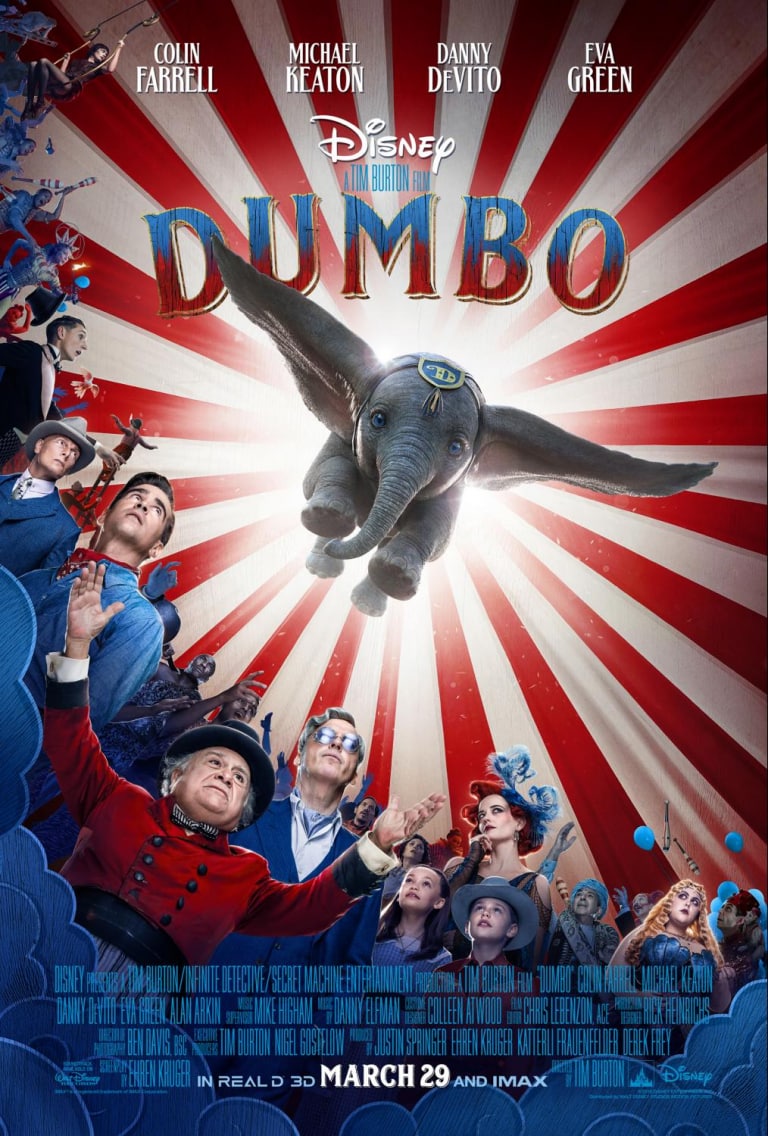 *Affiliate link used above