The irony is not lost on me that I'm sitting down to write about allergy eye relief when you need it most, while I'm dealing with allergies. Funny how that works out. Lucky for me and for you, I've discovered a brand of products that is dedicated to relieving the symptoms we all experience during allergy season. My eyes and nose are super appreciative right now.
I received this product for free from Moms Meet (momsmeet.com) to use and post my honest opinions. Compensation for this post was provided and this page may contain affiliate links
Allergy Eye Relief When You Need It Most
Let me tell you about a brand from Switzerland that is changing the way I deal with Allergy Season. Similasan has been making natural remedies since 1980. Their goal is to provide temporary symptomatic relief to your eyes, ears, nose, head, chest, and more. They do this by stimulating the body's natural defenses, supporting our built in immune systems.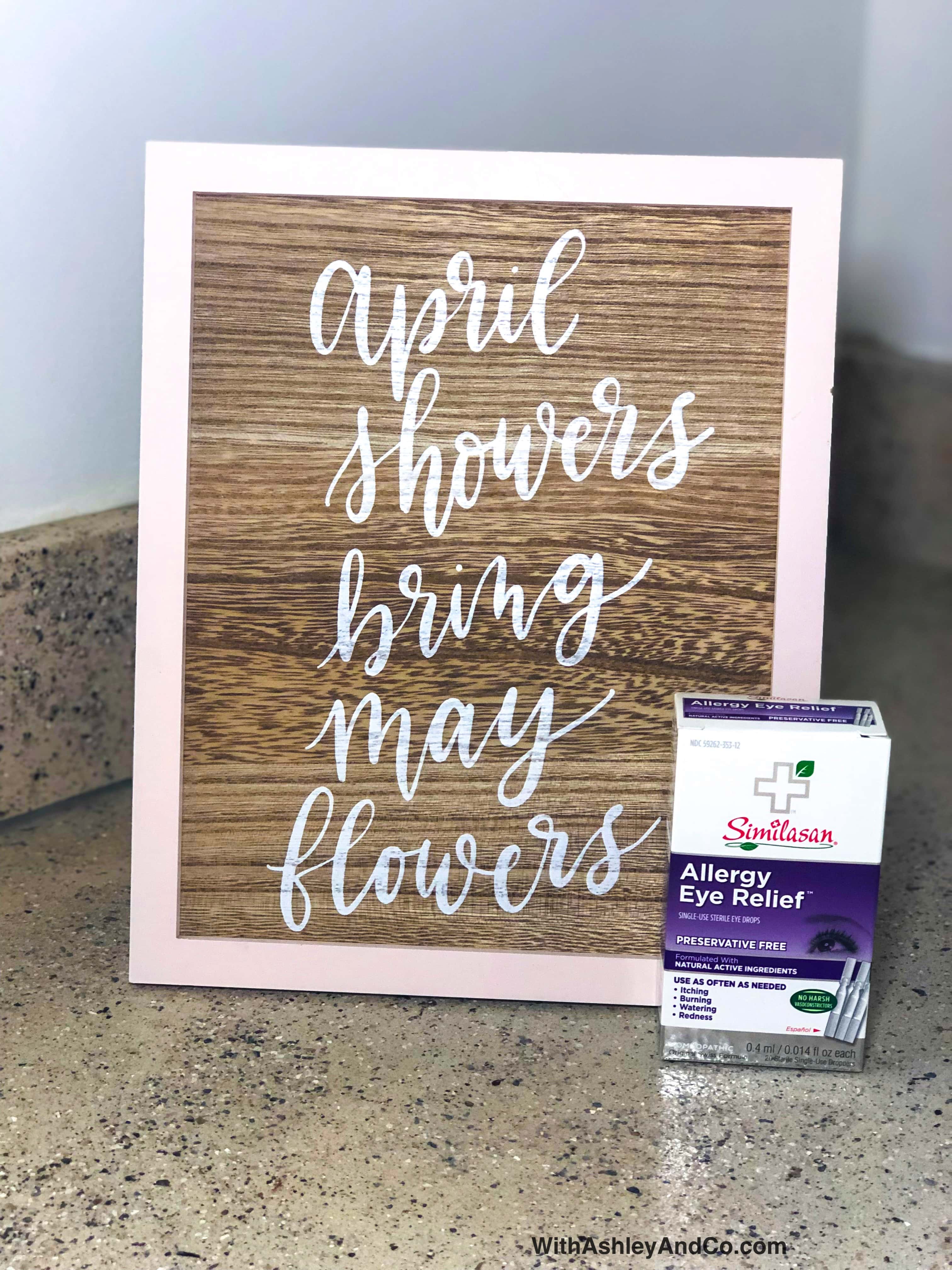 Why I Choose Similasan Allergy Eye Relief
Similasan Allergy Eye Relief is formulated with natural active ingredients, is Non-GMO Project Verified, contains no harsh chemicals, antihistamines, or vasoconstrictors. Plus I can use it as often as needed as there are no known side effects or contraindications.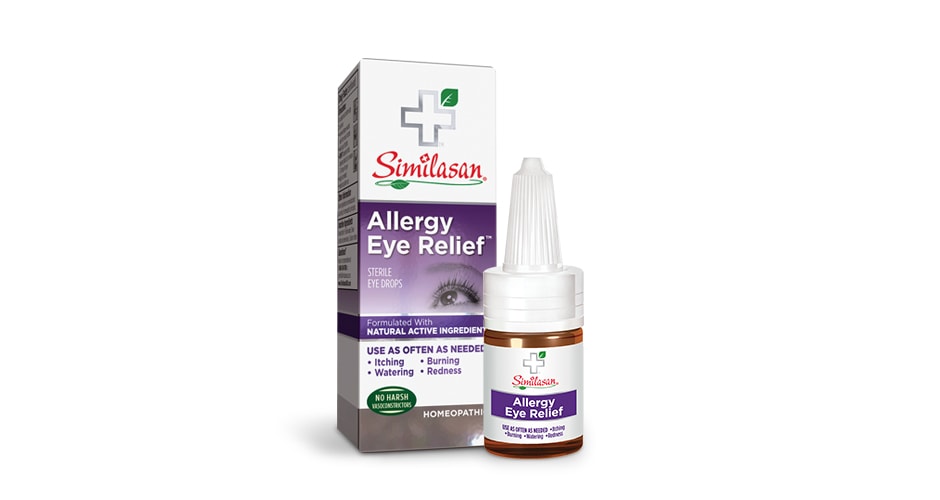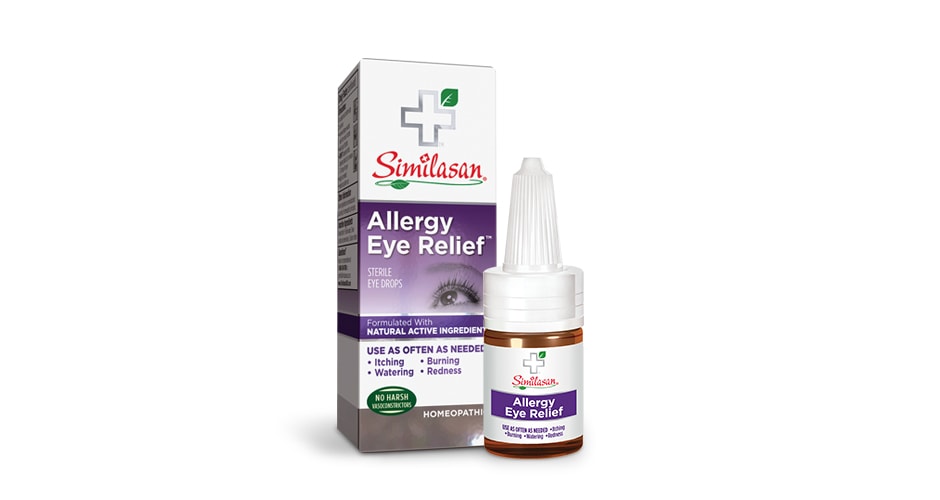 The natural active ingredients include Eyebright and Sabadilla Lily Flowers. Yeah I didn't know what those were either so let me help you out.
Eyebright (Euphrasia) is intended to temporarily relieve minor symptoms such as a thick mucus and/or watery discharge, redness, and swelling of the eyelid. Sabadilla is intended to temporarily relieve minor symptoms such as watering eyes and eyelid redness. Yay for plant based relief!
All of that is awesome but bottom line, I am loving this product because it works. I went from looking like I was crying and constantly feeling itchy to looking like my normal self. No itchy, watery eyes here. Thank you! Their other products have been a life saver as well, especially the Nasal Allergy Relief. So now my eyes and my nose aren't driving me nuts.
Other Similasan Allergy Products
Similasan has an army of allergy relief products I think we should all keep in our homes, like an allergy preparedness kit. I know I have been using the Allergy Eye Relief and the Nasal Allergy Relief daily since the pollen decided to go crazy here.
Be sure to stock up on there other Similasan Products:
Nasal Allergy Relief
Allergy & Sinus Relief tablets
Pink Eye Relief
Earache Relief
Allergy Eye Relief single-use vials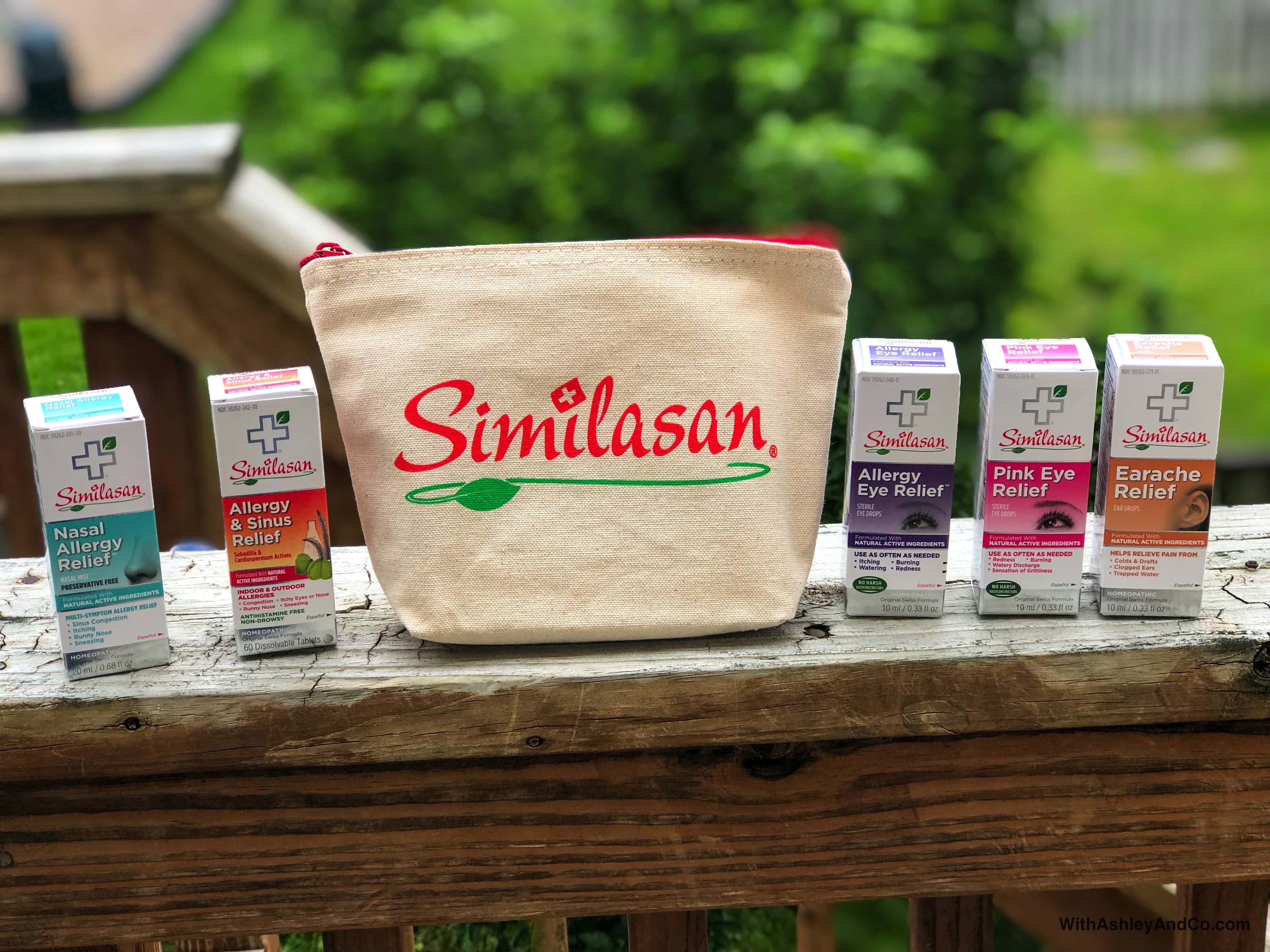 Similasan Coupon
Visit Similasan.com to download your coupon!
Where To Buy Similasan
Similasan is available at amor retailers near you and online including:
CVS
Kroger
Meijer
Target
Walgreens
Wegmans
Whole Foods Market
Walmart
and more!
Visit Similasan.com for the full list of retailers.
So when allergies attack you, fight back with Similasan!