Last night I was transported to the beautiful city of Agrabah and I left feeling absolutely thrilled about this new live action Aladdin. It blew away my expectations. Sure I went in thinking I'm going to like this, even might want to sing-a-long at a few points. But as the story unfolded I went from just liking it to truly enjoying it. The costumes are stunning, the songs will make you want to sing out from your chair, and the Genie might just be my favorite character.
Sounds great right? But parents, you want to know is Aladdin safe for kids? Sometimes these live action remakes can be a little dark. So is Aladdin kid friendly? I've got your breakdown right here.
Is Aladdin Safe For Kids?
The short answer is yes. I didn't see anything that gave me pause about bringing my children to see it. It didn't have the darker moments of The Jungle Book or Dumbo. As in the original, Jafar eventually becomes an all powerful sorcerer. That can get a little intense but I feel like the animated one might be a bit darker.
There is also a scene where Iago is transformed into a giant parrot and flies through the city after Aladdin. It's similar to Drogon flying over Kings Landing, minus the fire and all the death. Iago looks scary but the lighting doesn't make it too terrifying for the small children in the audience.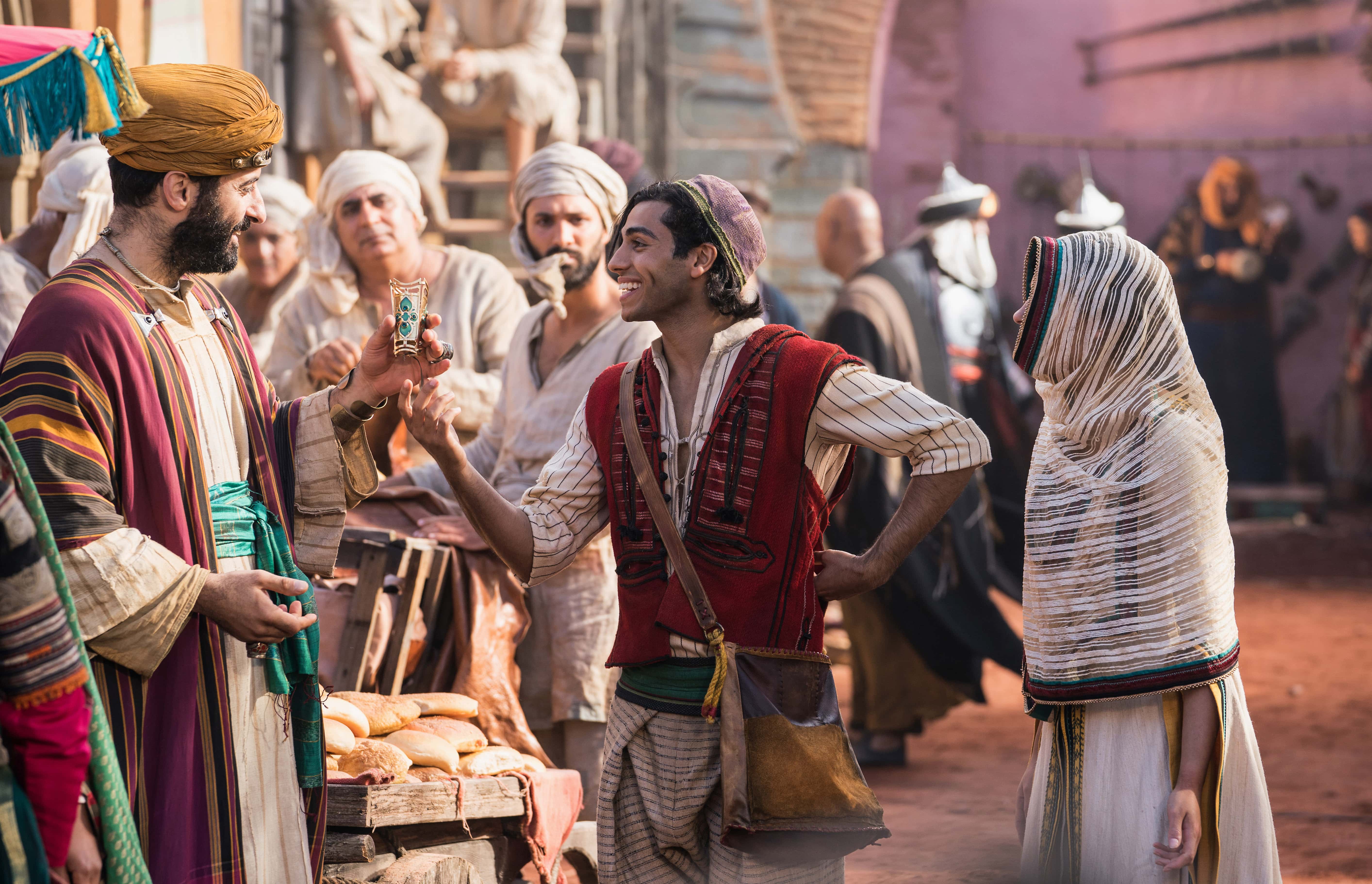 Language in Aladdin
None. Not even a hell or damn. No side eye there Rajah, I'm serious. Don't you love it when movies leave out profanity? I do.
Violence in Aladdin
Aladdin is rated PG for some action and peril. If your child has seen the original Aladdin then you know exactly what kind of action and peril to expect. I would actually say the original animated sequences of the throne room battle along with the Cave Of Wonders escape were scarier than their live action counterparts.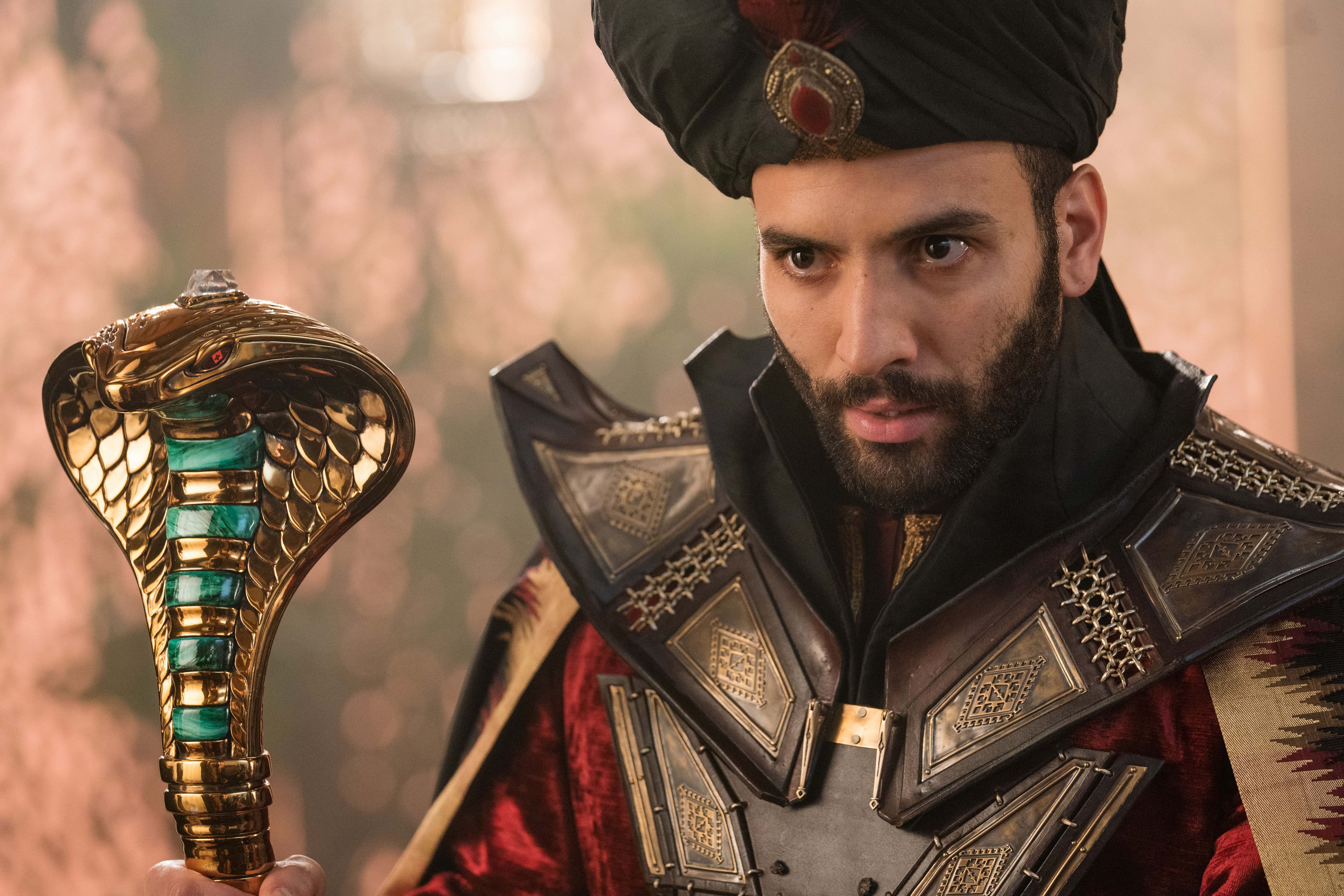 Lets be clear, no one dies in Aladdin. Jasmine and Aladdin have a conversation about losing their parents, but that is something that happened before the events of the film. Aladdin is thrown around by the guards in various scenes. He is also pushed out of a window to drown in the water below. That scene always gives me anxiety but I almost drown once. Escaping the Cave Of Wonders might make younger children anxious but you can gently remind them it all works out in the end. Finally, Jafar's transformation into Sultan and then Sorcerer comes with some violence, but again no one dies, so just some minor peril.
Is Aladdin Kid Friendly For Children Under 8?
100% yes. I think Aladdin is going to be a film the whole family will enjoy. If your children have seen the original and/or other Disney live action remakes, they will be just fine.
Related: Is Dumbo Kid Friendly?
As I pointed out above, I think as long as they have a hand to hold and some light reassurances during some of the more intense scenes, they won't be scared. Once they leave the theater they will be begging for you to buy the new Hasbro Aladdin Dolls. We just got some the other day and my kids are obsessed, especially with that singing Genie doll.
Final Thoughts: Why Your Family Is Going To Love Aladdin
Your family is going to love this Aladdin for all the reasons they loved the original. The songs are catchy, the setting is beautiful, and who doesn't need a little magic in their lives? Above all though, this movie carries with it life lessons that we all should take to heart.
The message of Aladdin has always been clear, be yourself. What you were born into doesn't make you who you are. Whether you are a Street Rat or a Princess, those titles don't matter. It's what is on the inside that counts.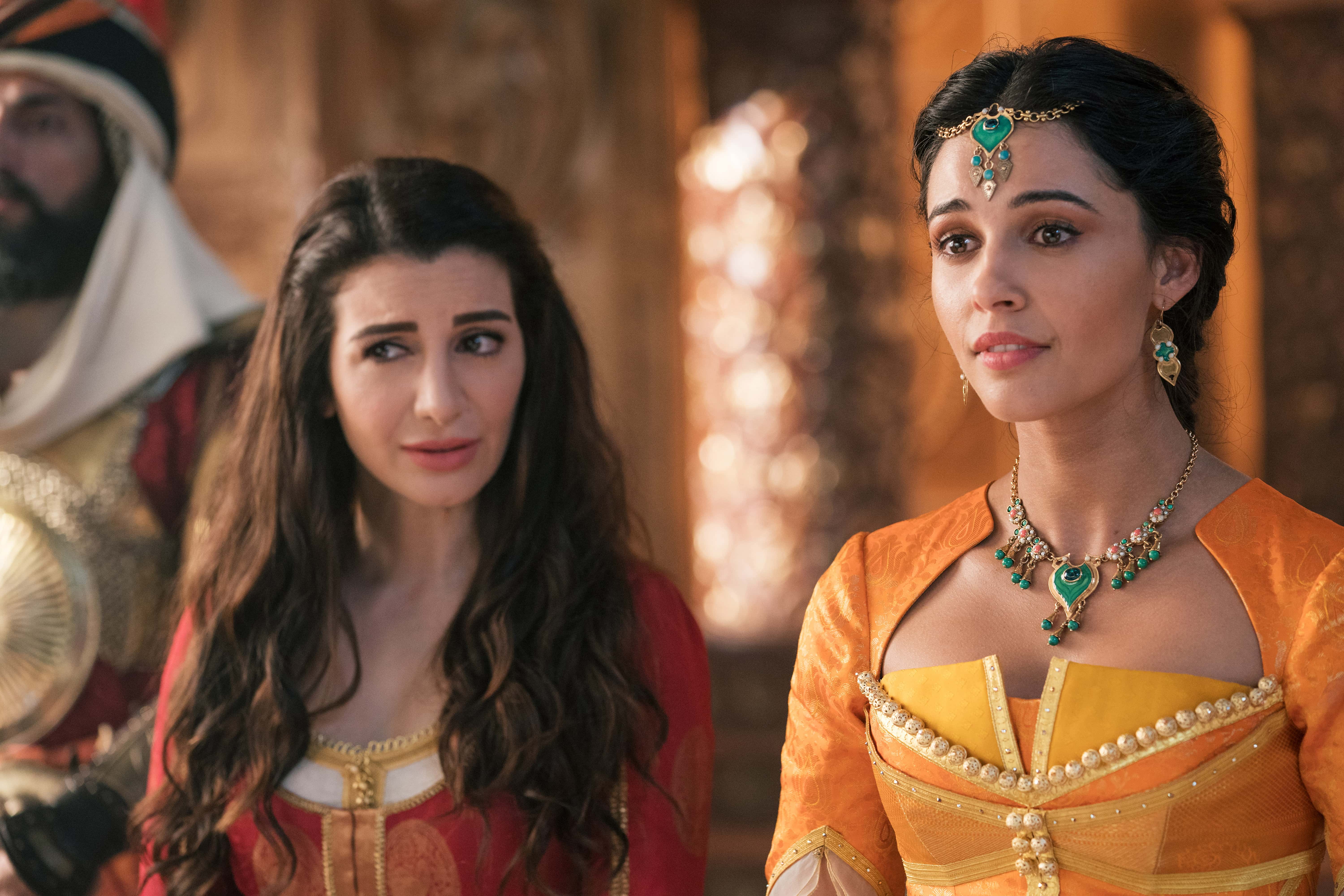 Aladdin learns that fancy clothes don't make the man and lying is never the right way to go. Jasmine, our smart, determined Princess, decides that being someone's prize is not what she wants out of life. She has big goals and dreams and she won't let anything or anyone stop her. True friendship means forgiveness and being there for each other through everything, whether it is good or bad.
Genie throws in nuggets of wisdom throughout, but my favorite might be that all the money and power in the world won't fill you because at the end of the day, that's not what matters most.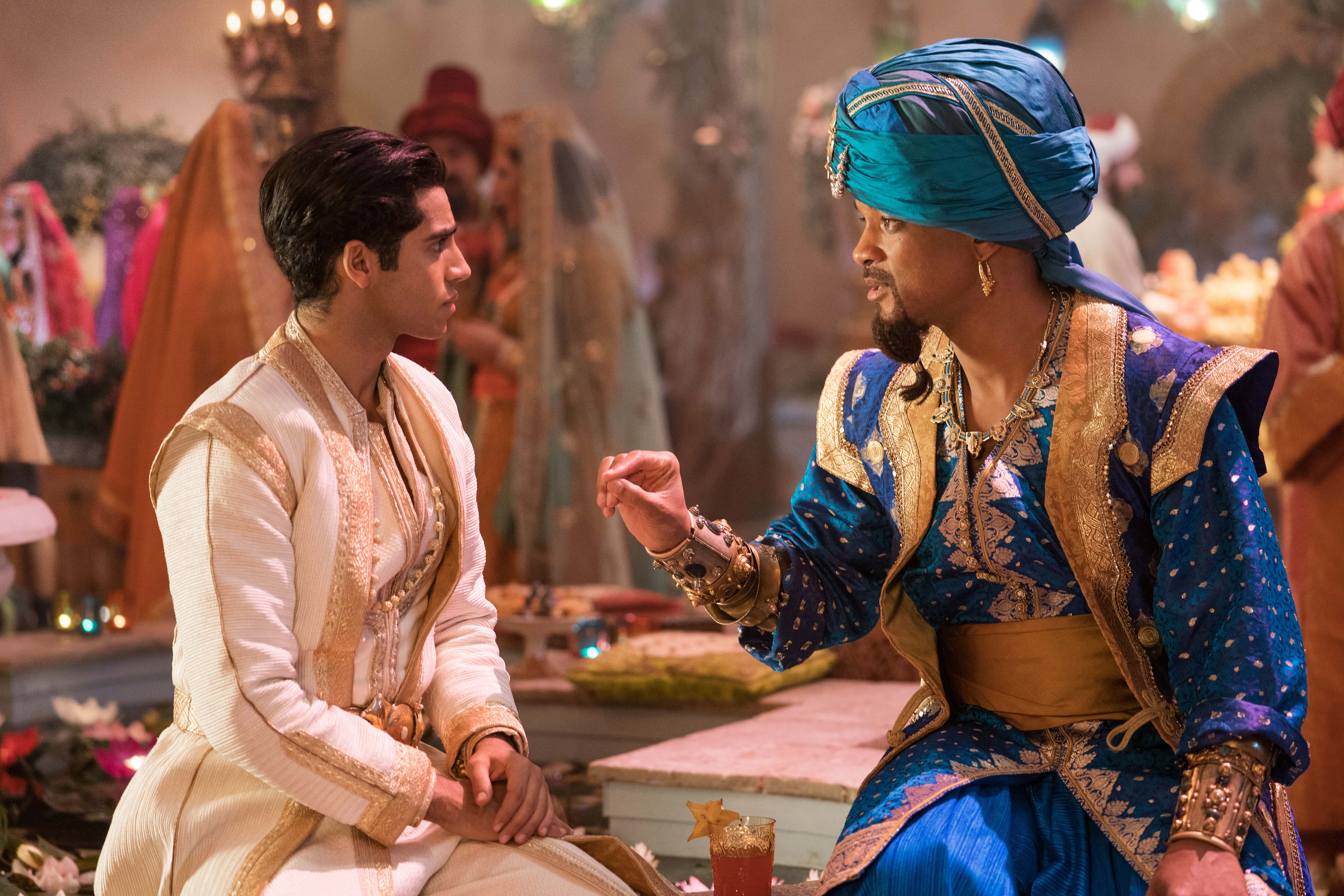 Aladdin Trailer
I truly don't believe the trailers did this movie justice. And that's hard for me to say, you all know how much I adore Disney. Seriously though, the best parts of this film aren't shown in the trailers. So if you are still sitting there wondering whether or not this one is going to be good, I promise you it is. I was a doubter too, and last night turned me into a believer. And now I'm off to go listen to the soundtrack on repeat because it is HOT.
Aladdin is in theaters May 24, 2019! Tickets are on sale now!