Awesome Con 2019 may be over but I am still thinking about all the fun the family and I had this year. From meeting Cary Elwes to the amazing cosplayers, this Con was bigger and better than ever. Read on to see some of the Awesome Con 2019 highlights!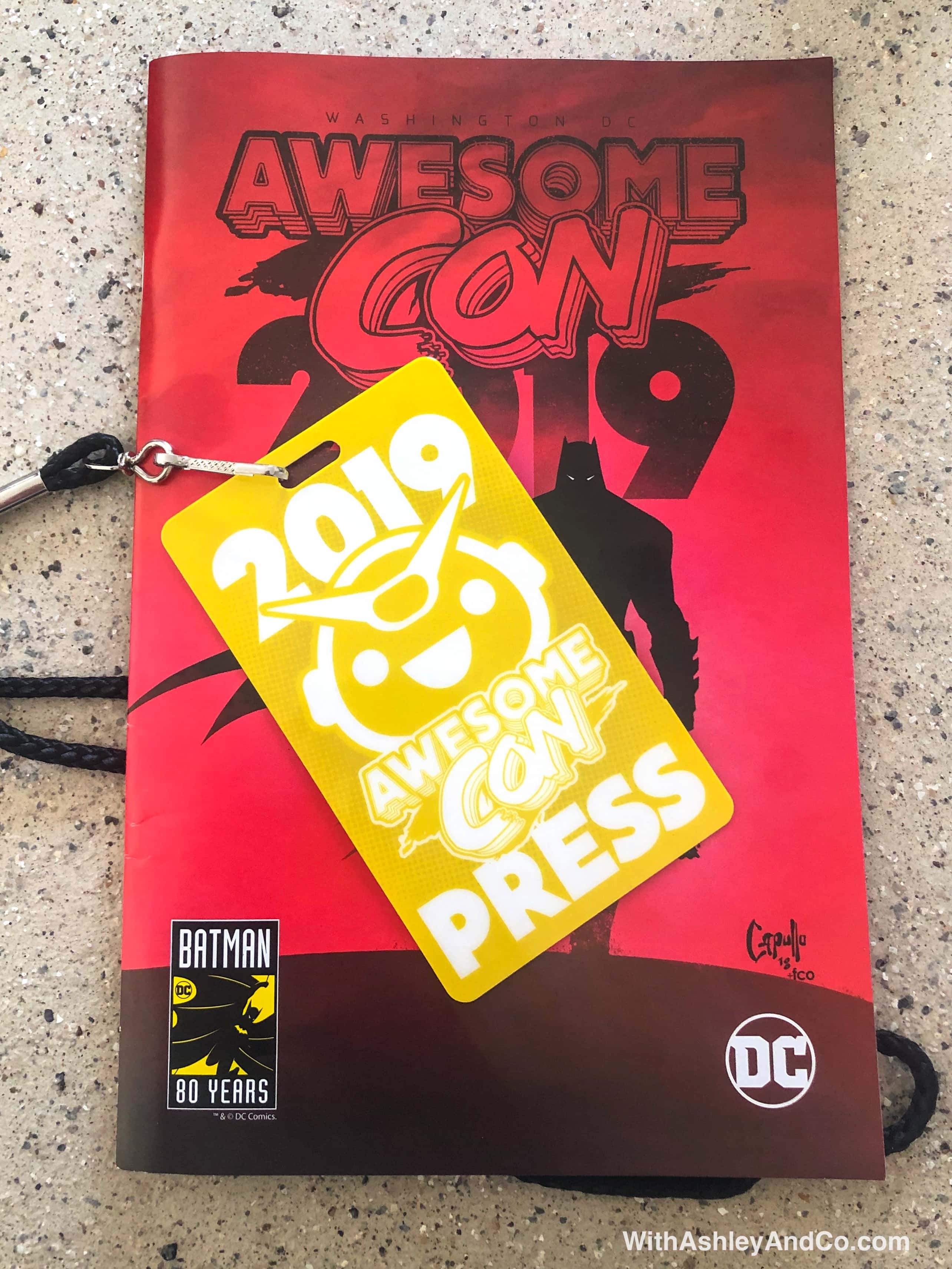 I attended Awesome Con as press. All opinions are my own. Affiliate links below
Awesome Con 2019 Highlights
Related: 5 Reasons Why You Need To Attend Awesome Con
Stan Lee
While walking the floor, we came across Awesome Con Remembers Stan Lee. This memorial to Stan, was setup so that everyone who wanted, could write a message to the man behind Marvel. It was a touching moment for me, his comics have meant a lot not only to me but to my family as well. RIP Stan Lee.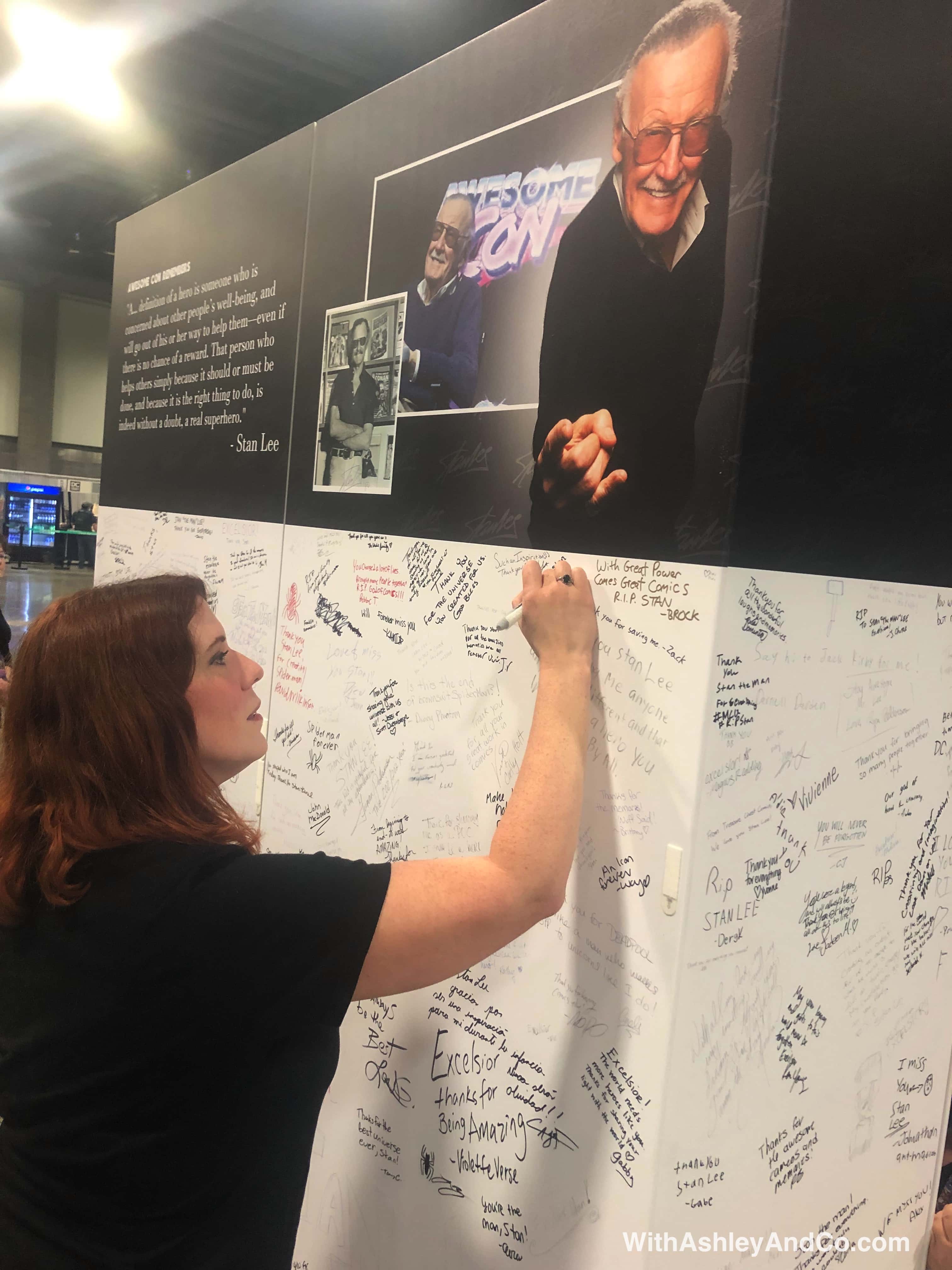 The kids also wanted to write something to Stan. They wrote that the world he created meant a lot to them and that he would be missed. BRB need some tissues.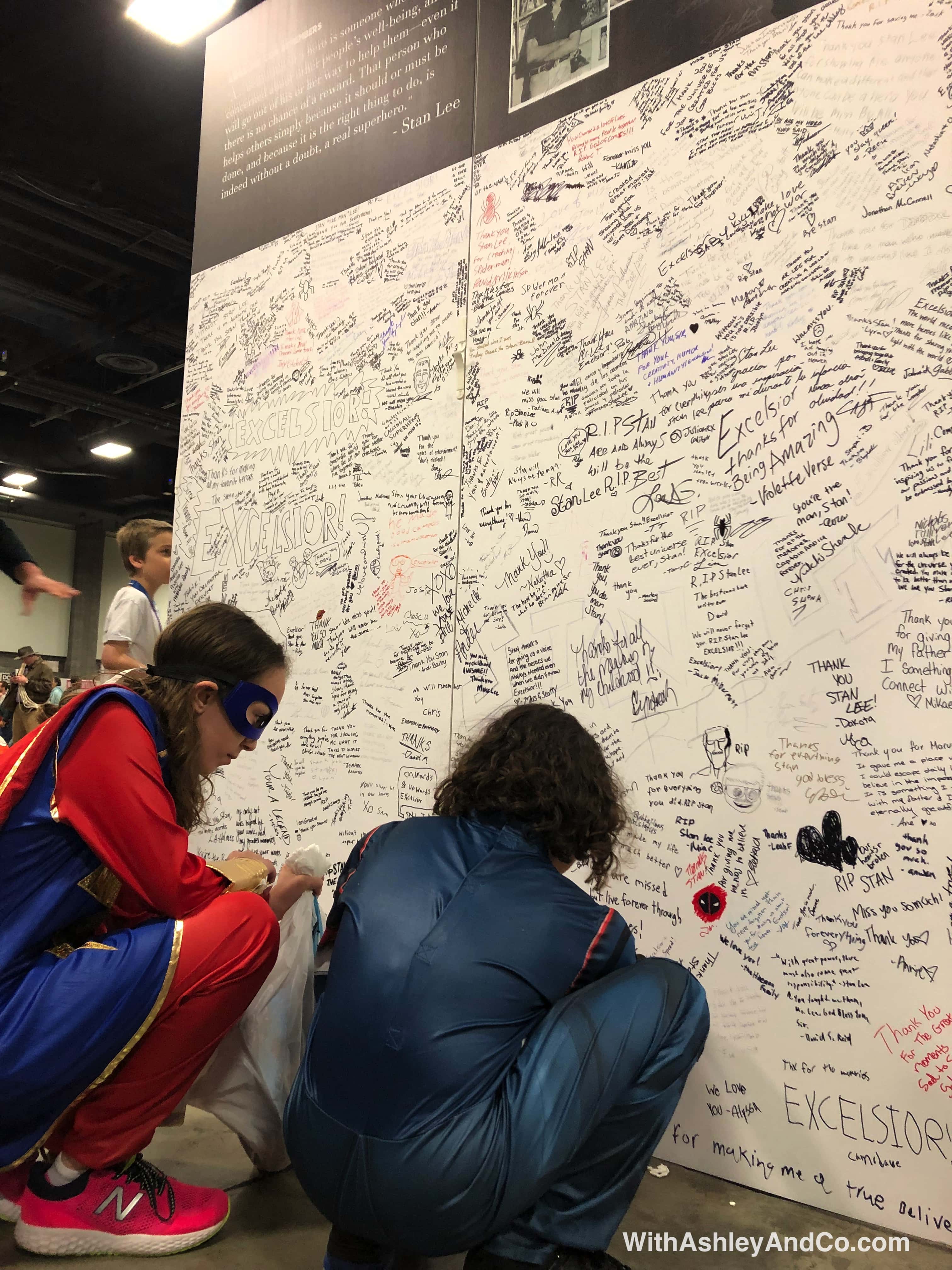 The Princess Bride Panel
After listening to Cary Elwes and Chris Sarandon (who also voiced Jack Skellington what?!) I've never loved the movie more. They shared some stories from on set, including several about Andre the Giant. Google Andre the Giant passing gas and I promise you won't be disappointed.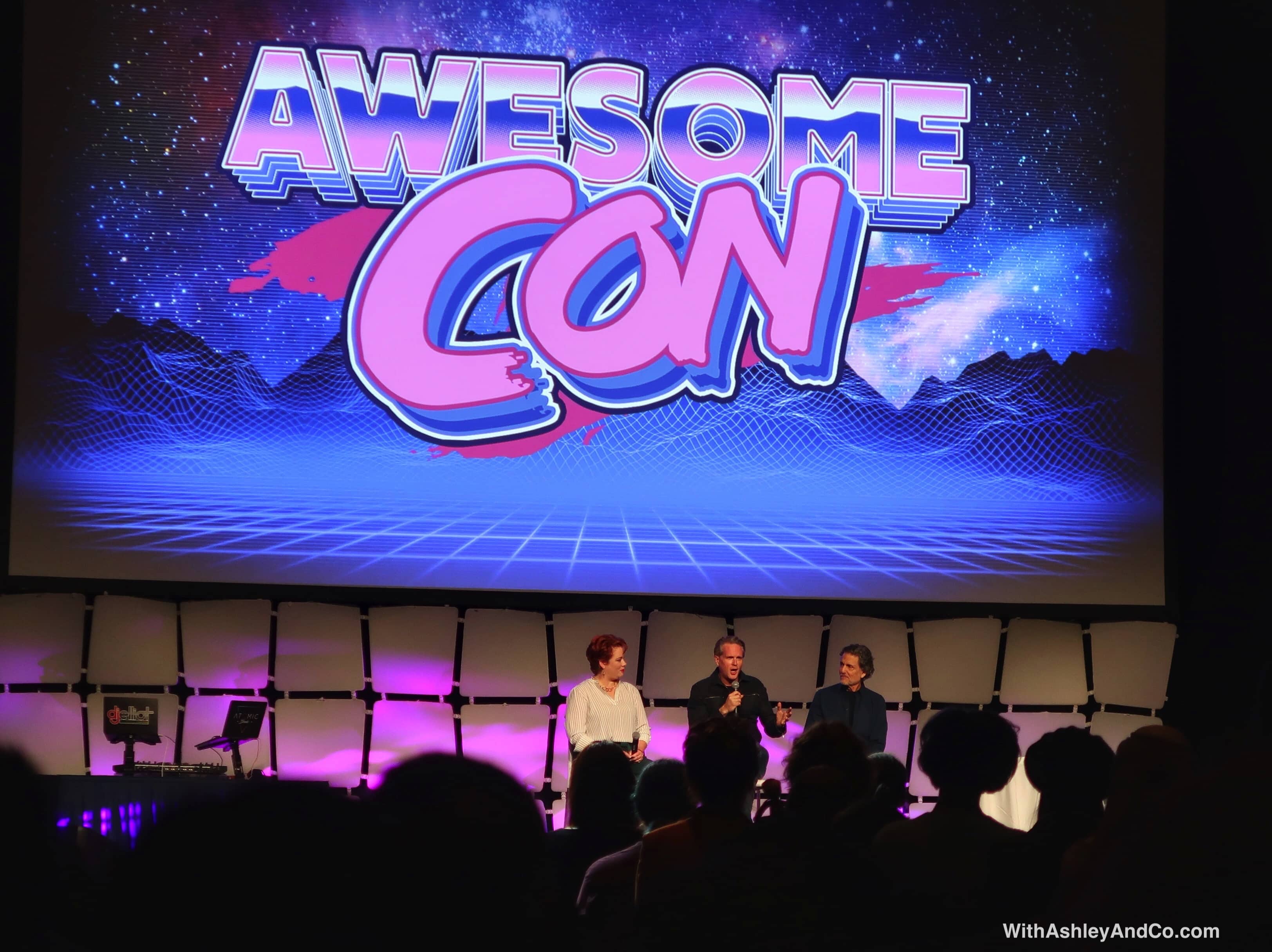 Also full circle moment for me, I met Fred Savage a few years ago while interviewing him about Child Support. It was nice to then meet Cary and tell him about Fred and I joking about Princess Bride and saying As You Wish.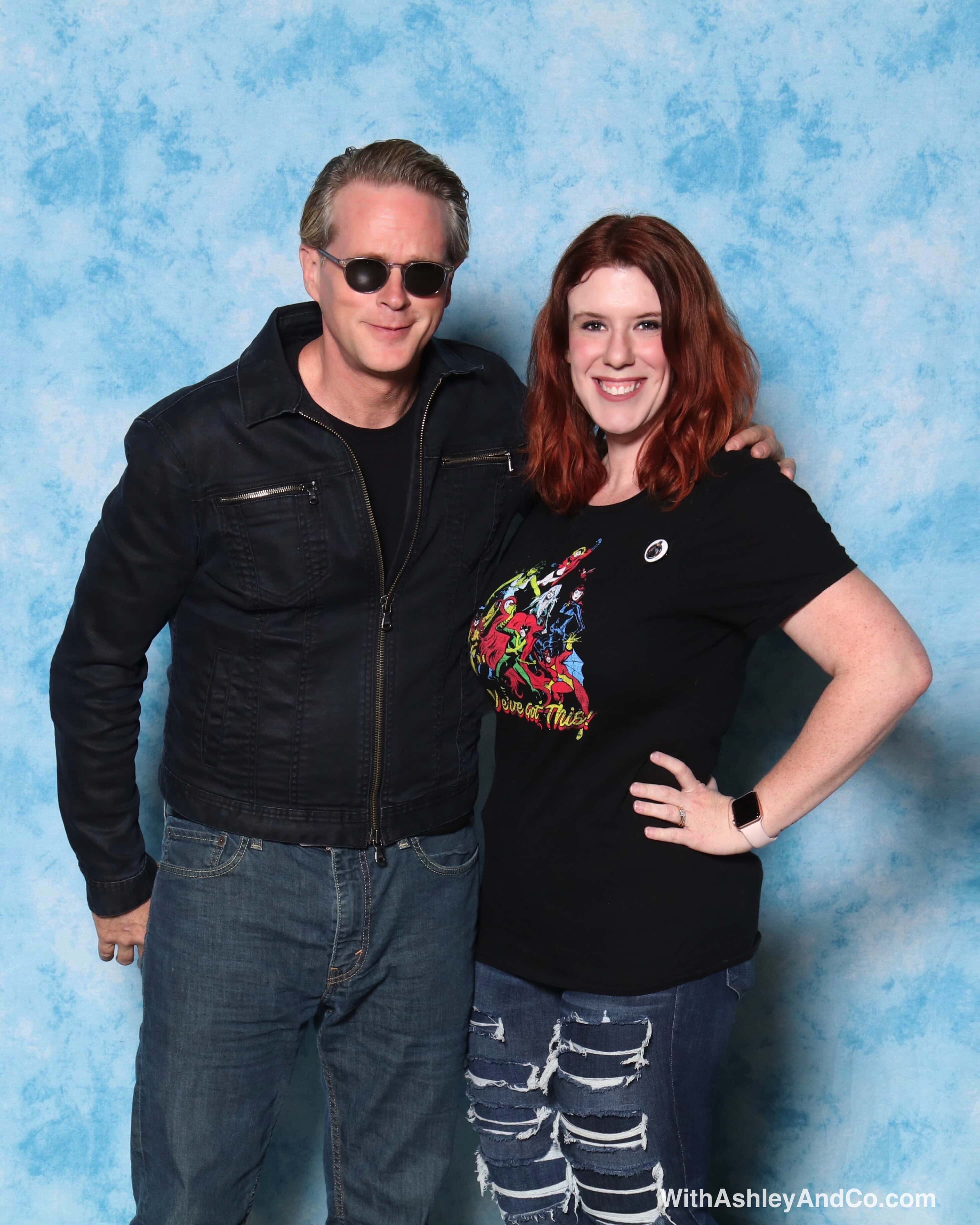 Is this real life? It is. And something that wouldn't have had happened outside of the Con. Have I mentioned I love Cons? The geeky kind not the breaking the law kind in case you were confused.
The Cosplay
Last year I cosplayed a bit for each day, this year I just rocked one of my favorite fandoms, because Endgame was definitely still on my mind!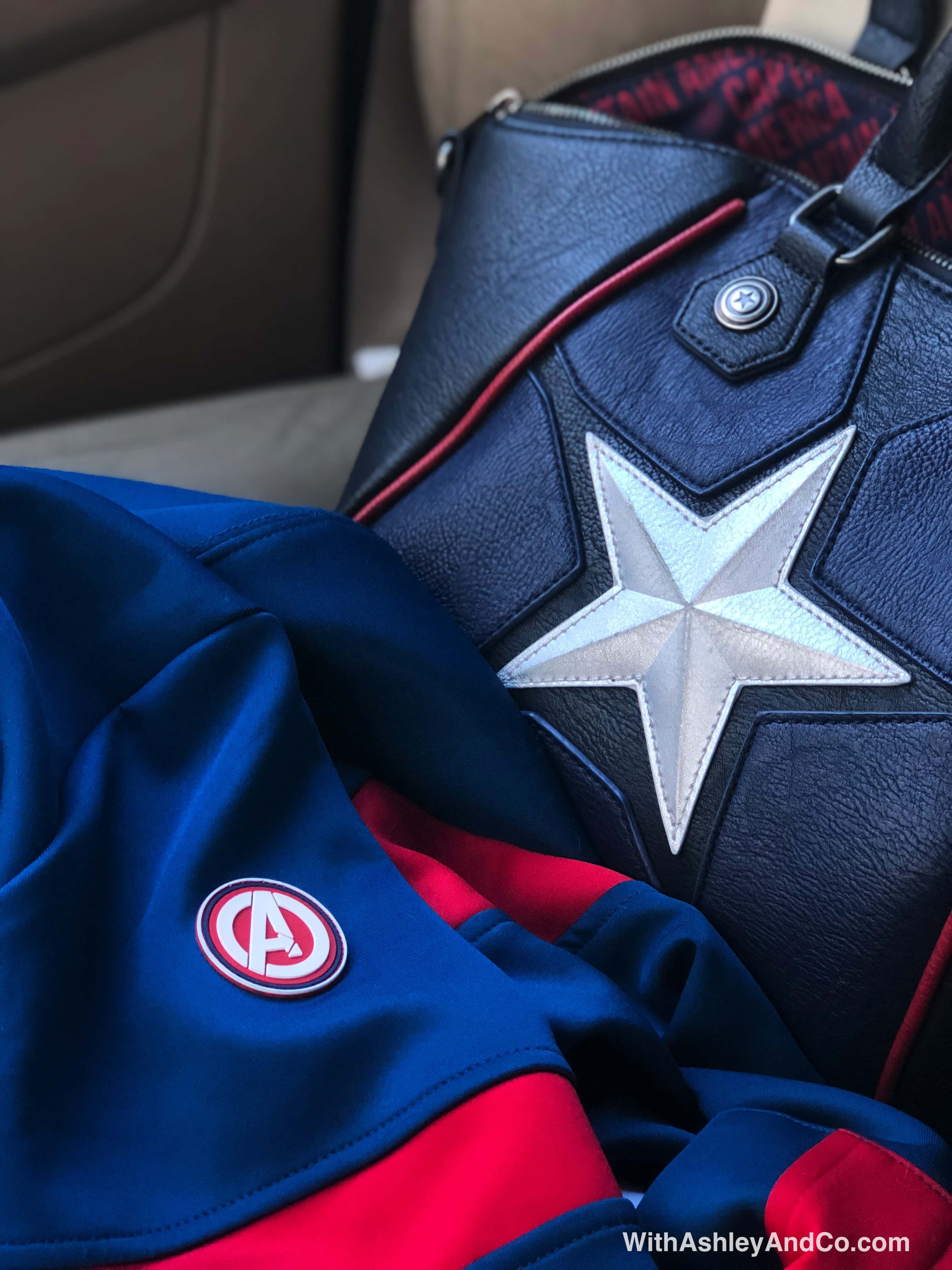 The kids however were all about dressing up to the fullest. So Captain America and Ms. Marvel were there to make sure Thanos, Vader, and anyone other bad guys kept the peace.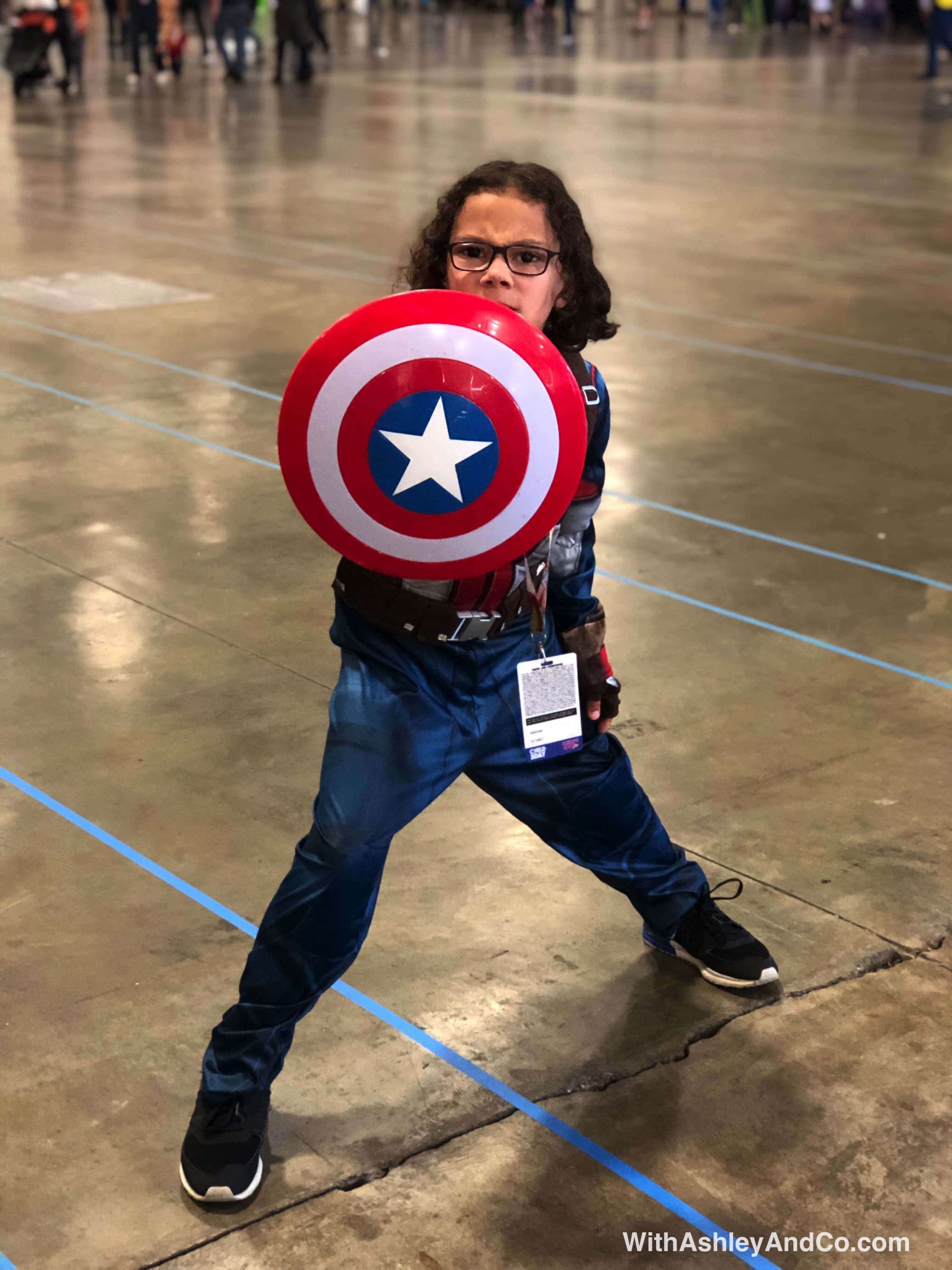 Of all the amazing cosplay we saw at Awesome Con, two were clear winners. First up Tormund Giantsbane. Zoom in and take a good look at the milk carton. I laugh every time I see this pic, so perfect!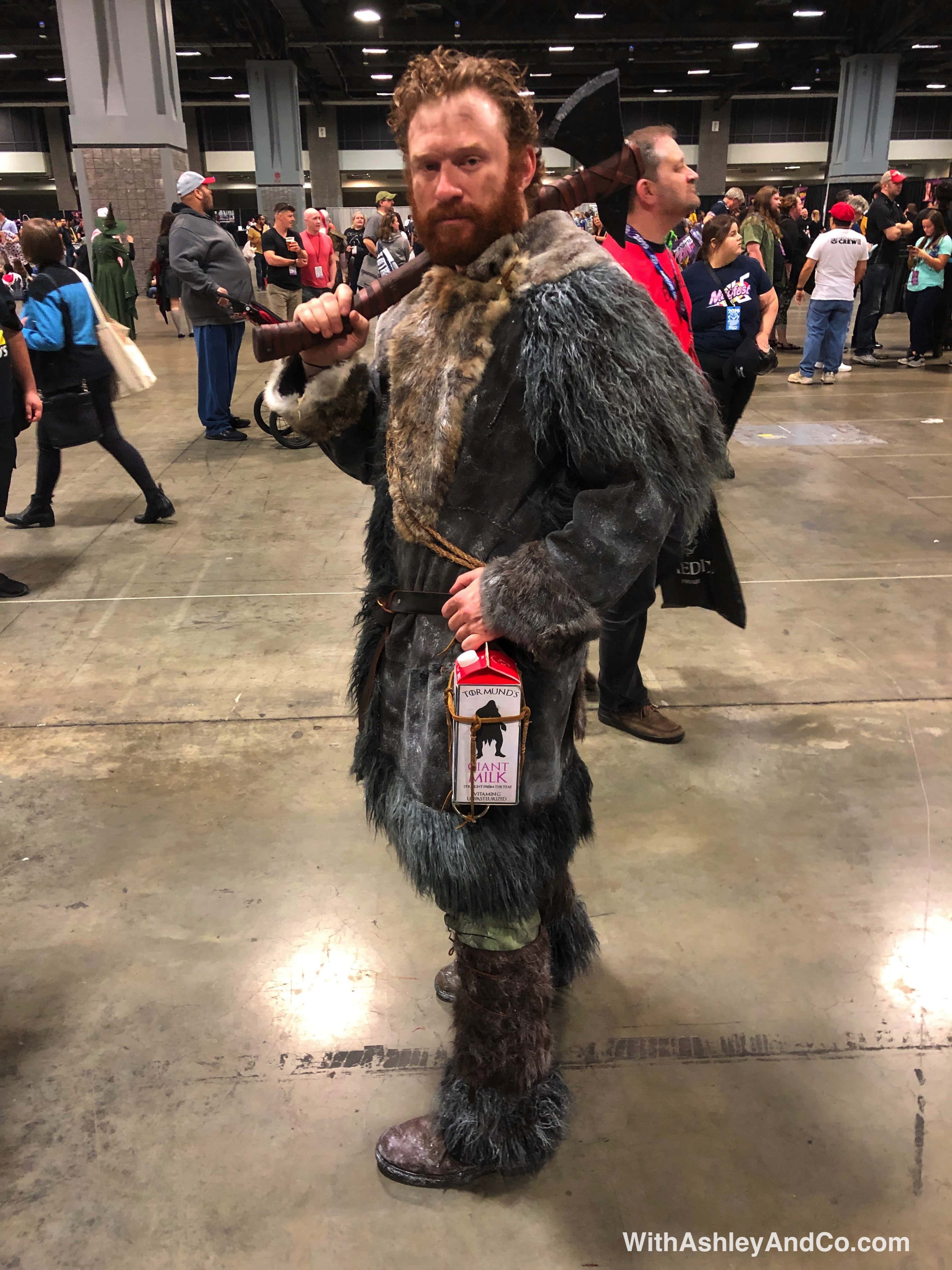 Second was this group from Robin Hood Men In Tights. OMGosh, Blinkin, the baby?! So flipping cool. And now I need to go watch the movie again because I have the song stuck in my head… "We're men! Manly men! Men in tights! Yes!"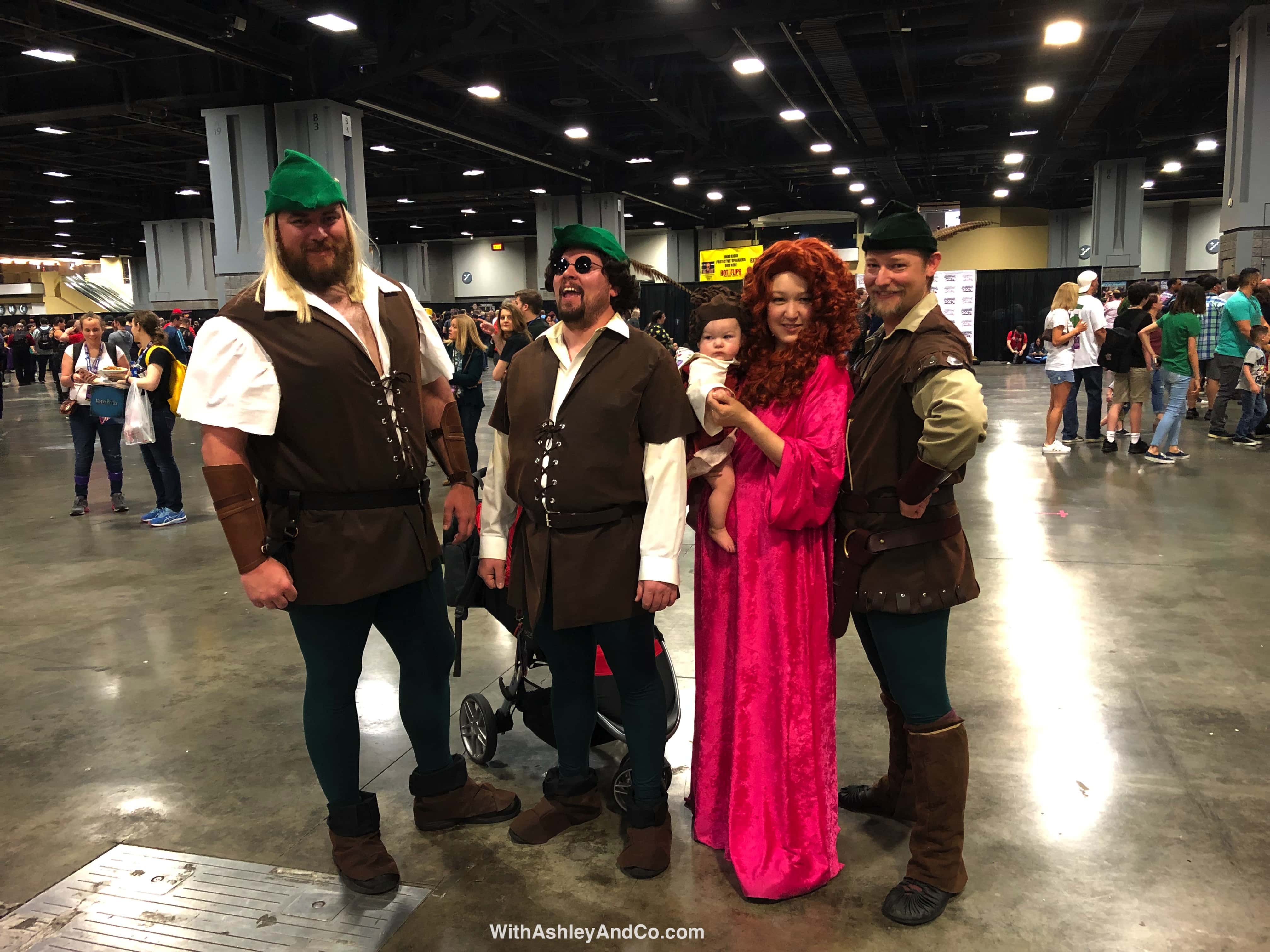 Meeting Timothy Zahn
Where are my Star Wars fans at? Timothy Zahn has written several Star Wars books, including the super popular Thrawn series. I brought my Thrawn Alliances book with me and Mr. Zahn was nice enough to sign it.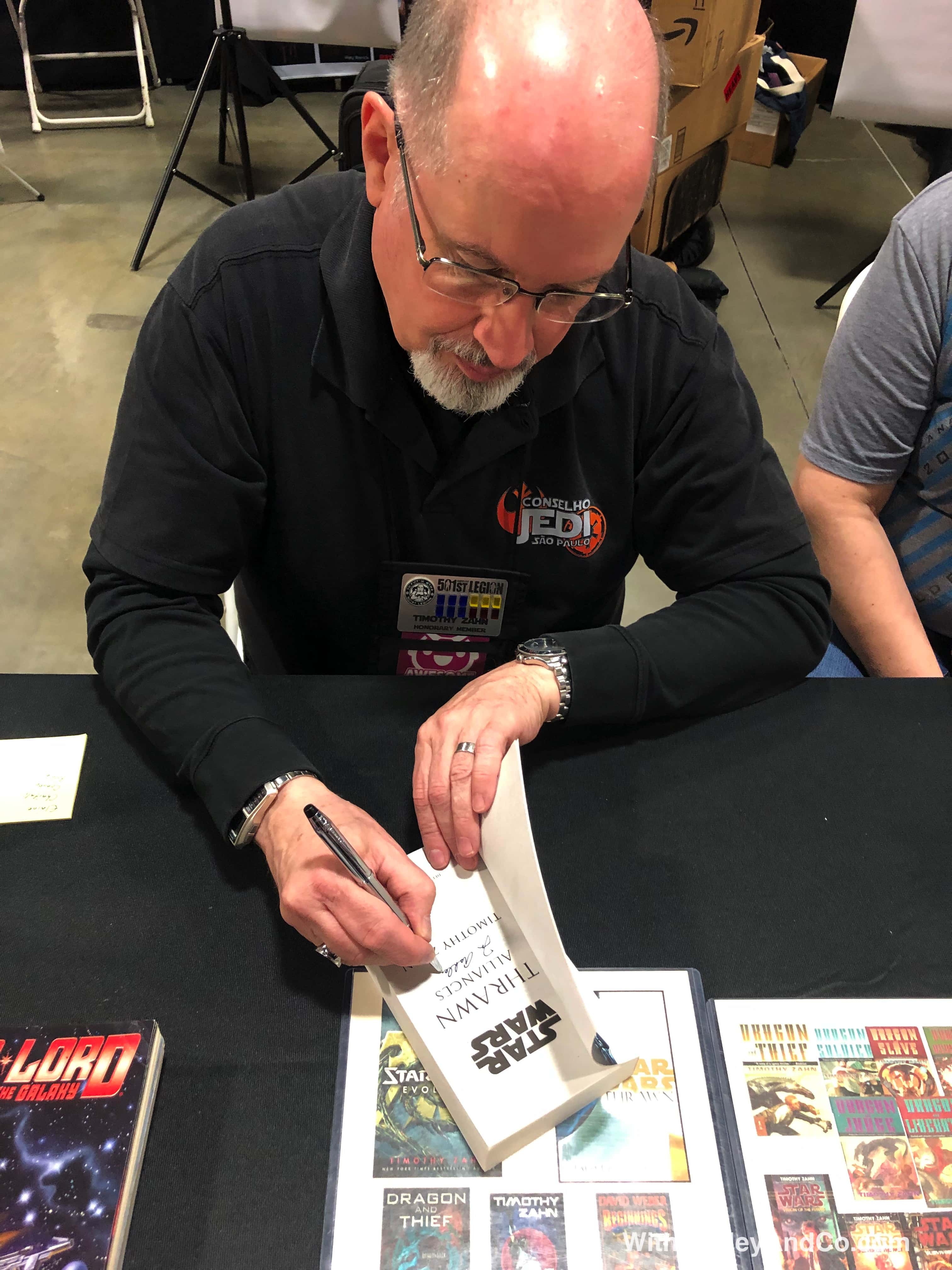 And not only did we talk Thrawn (ps- there is a new one coming out this Summer) but we also talked about Disney. He has a pretty epic theory about the Seven Dwarfs and I hope he'll turn it into a book one day.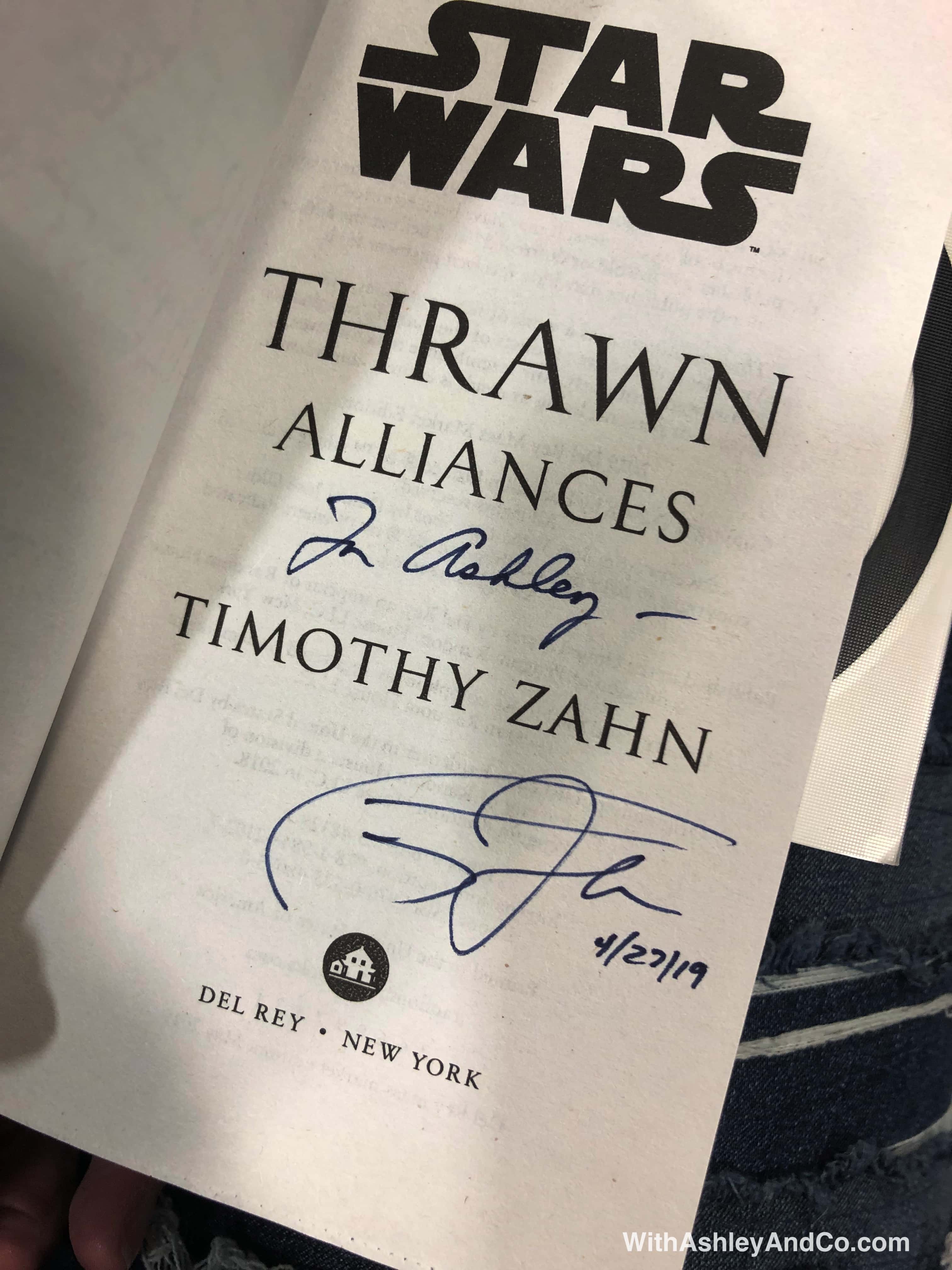 Awesome Con Jr.
For the kids, Awesome Con Jr. was the place to be. They had gaming, character meet-n-greets, activities, and more.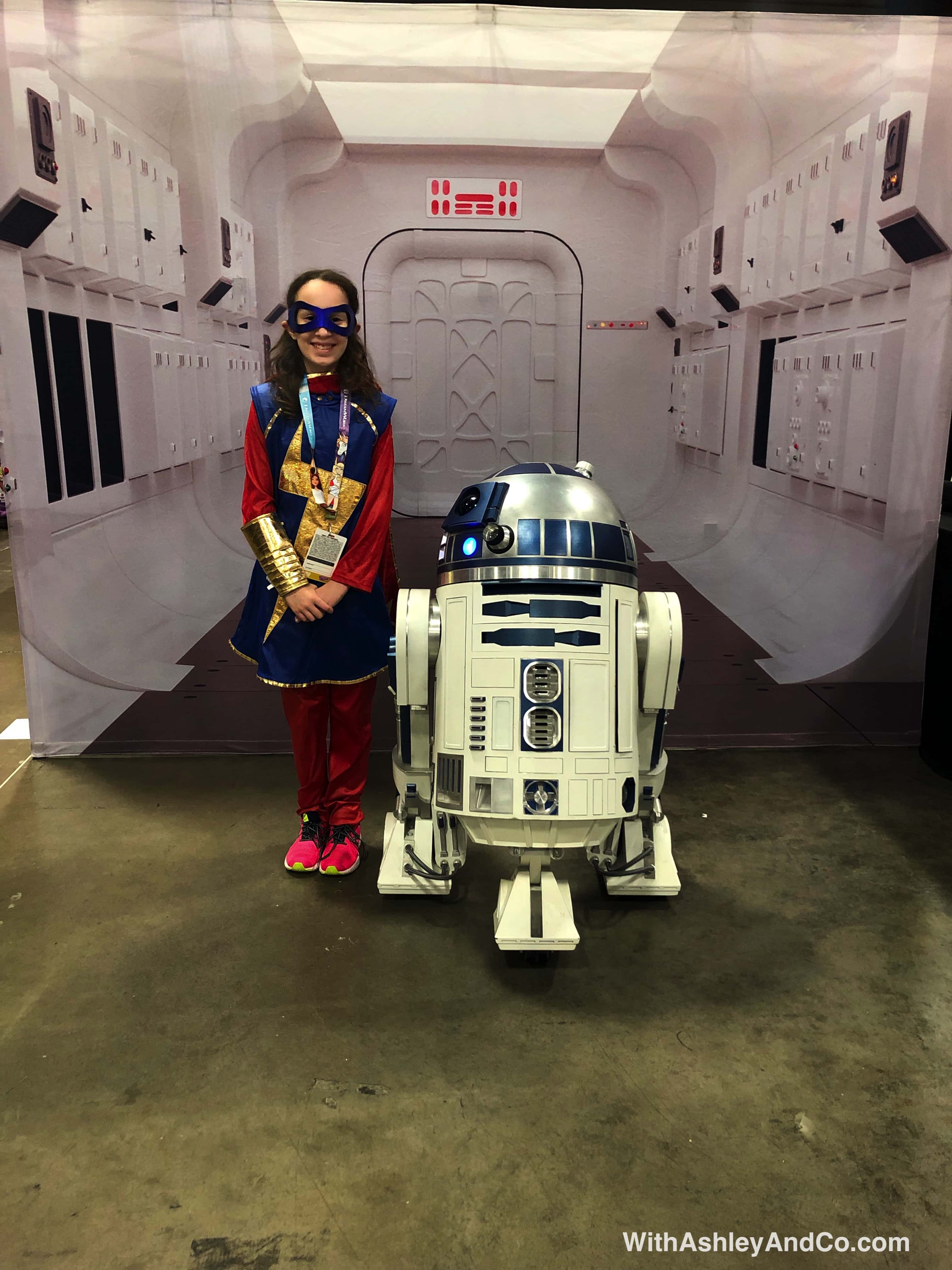 We played games, created our own comic book characters, and did a green screen photoshoot to celebrate She-Ra and The Princesses of Power's new season.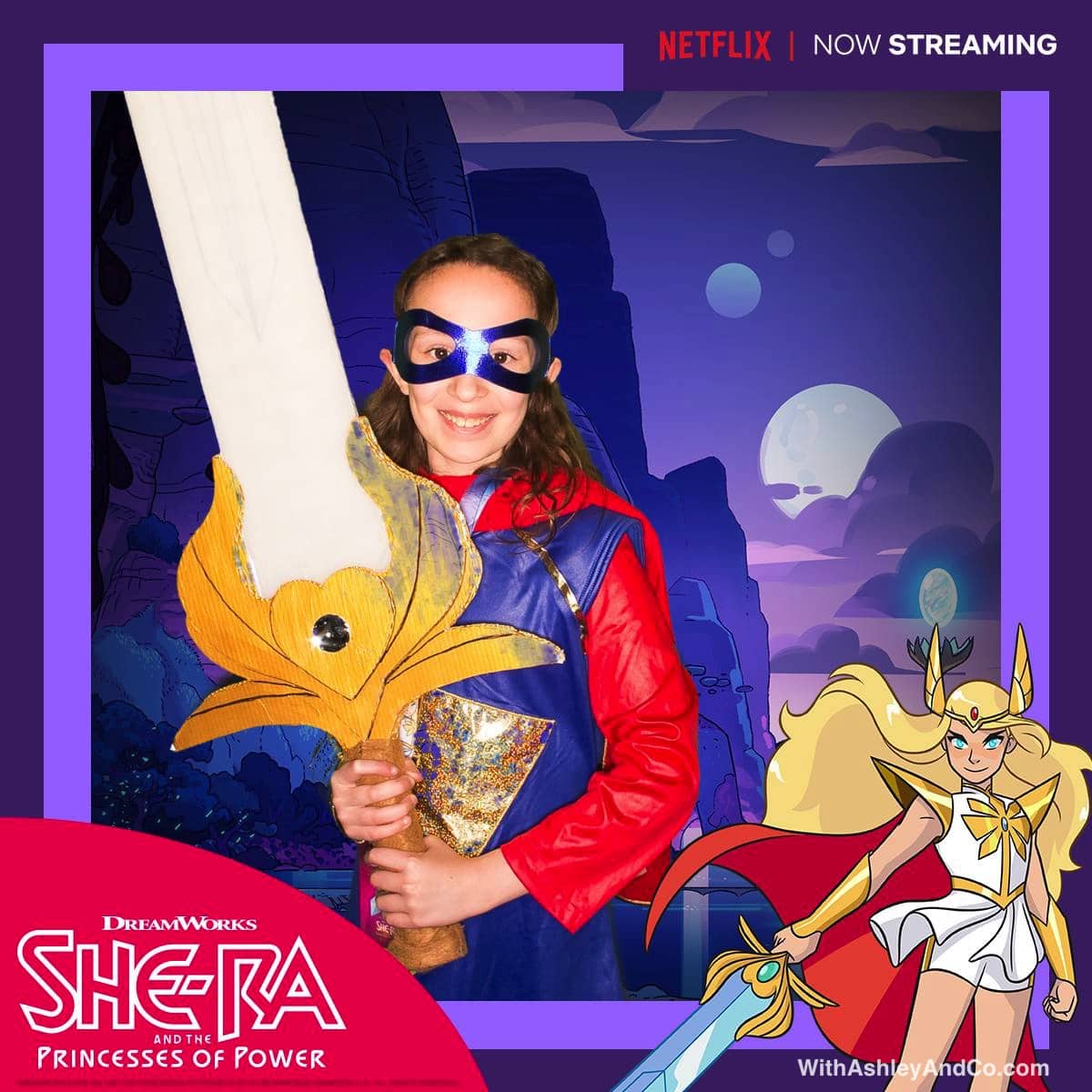 Everyone is Welcome
The geek community is a welcoming place. No matter your race, religion, gender, or Hogwarts House, everyone can come to Awesome Con and feel like they belong. It's always a great feeling to be surrounded by positivity and fun rather than hatred and drama. If only the whole world could be as amazing as this community of fans.
Want to rock Hamster ears to support a comic launch while repping the ladies of Marvel? Do it! You'll get compliments all day. For real.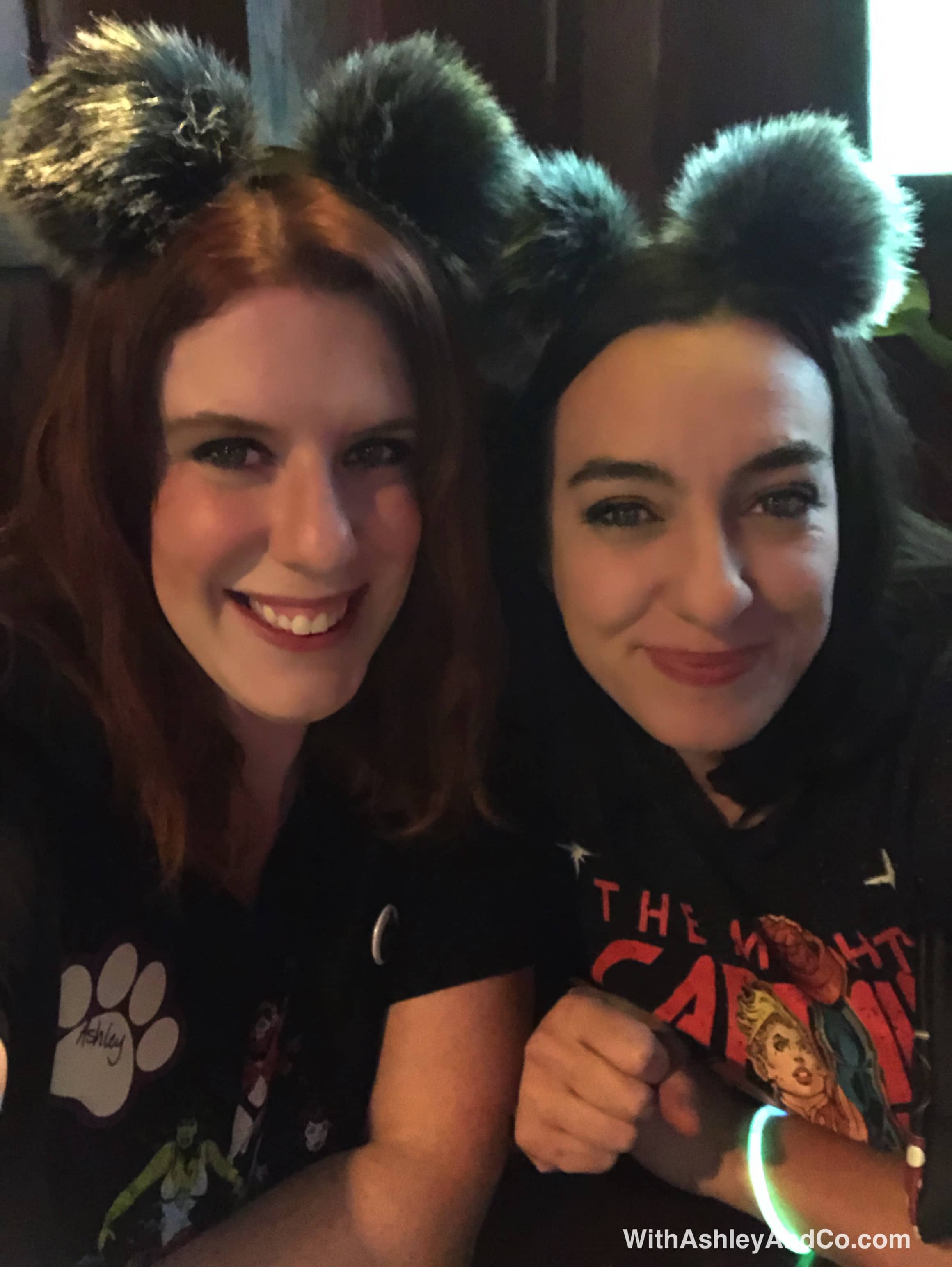 Artist Alley
Hands down artist alley is my favorite haunt. I'm always looking for new pieces for the house. Last year we picked up a few pieces commemorating Infinity War and The Legend of Zelda. This year I found what might be my favorite Marvel piece yet. Now I just need to find the perfect spot in my office for it.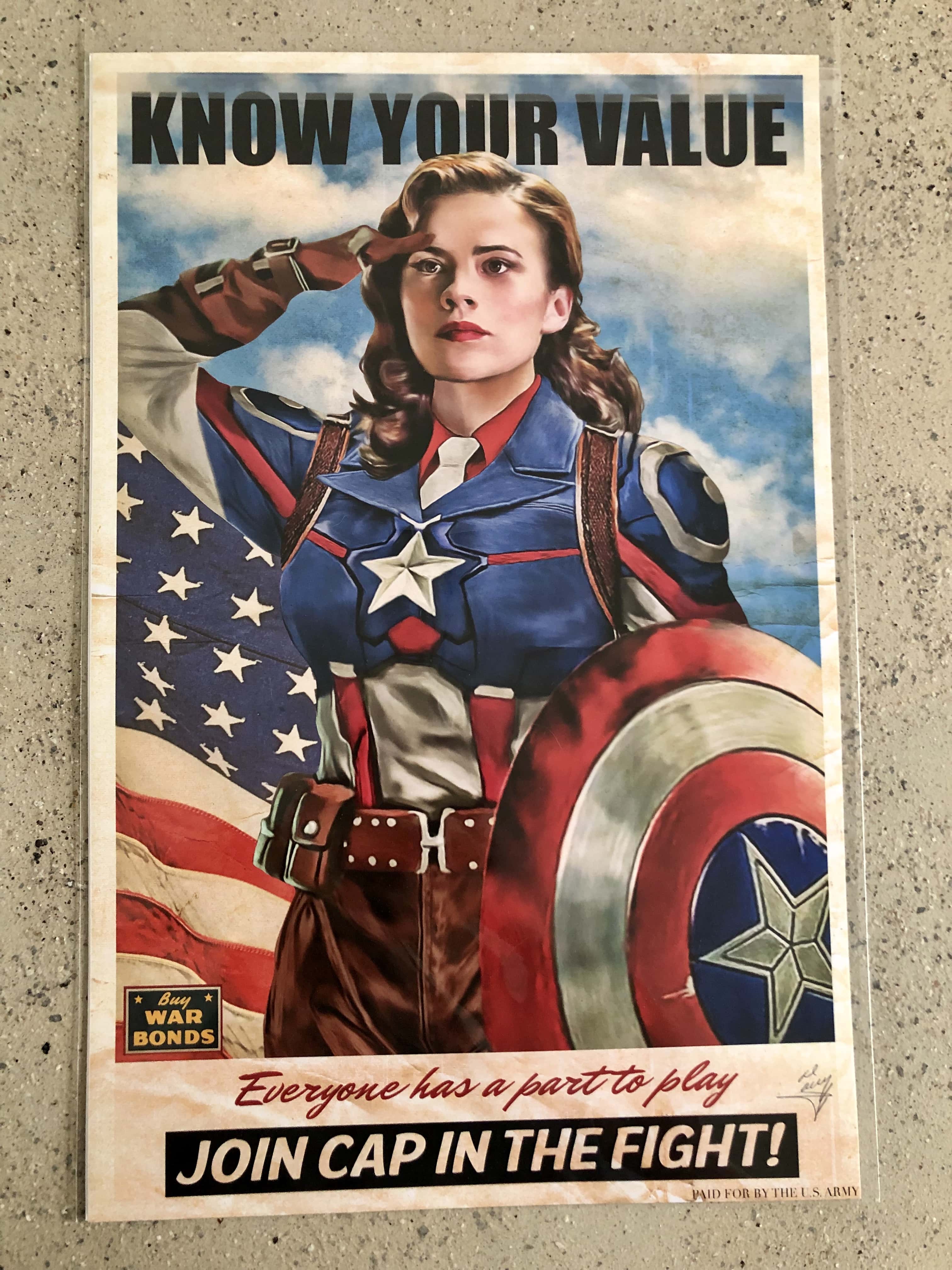 Awesome Con Backlot: DC Presents Batman 80th Anniversary Exhibit
Clearly I am a Marvel girl but I did also watch the original Batman movies. Keaton and Pfeiffer, *sigh.* I had to check out the Batman 80th Anniversary Exhibit. It featured costumes from the original films, props, and models.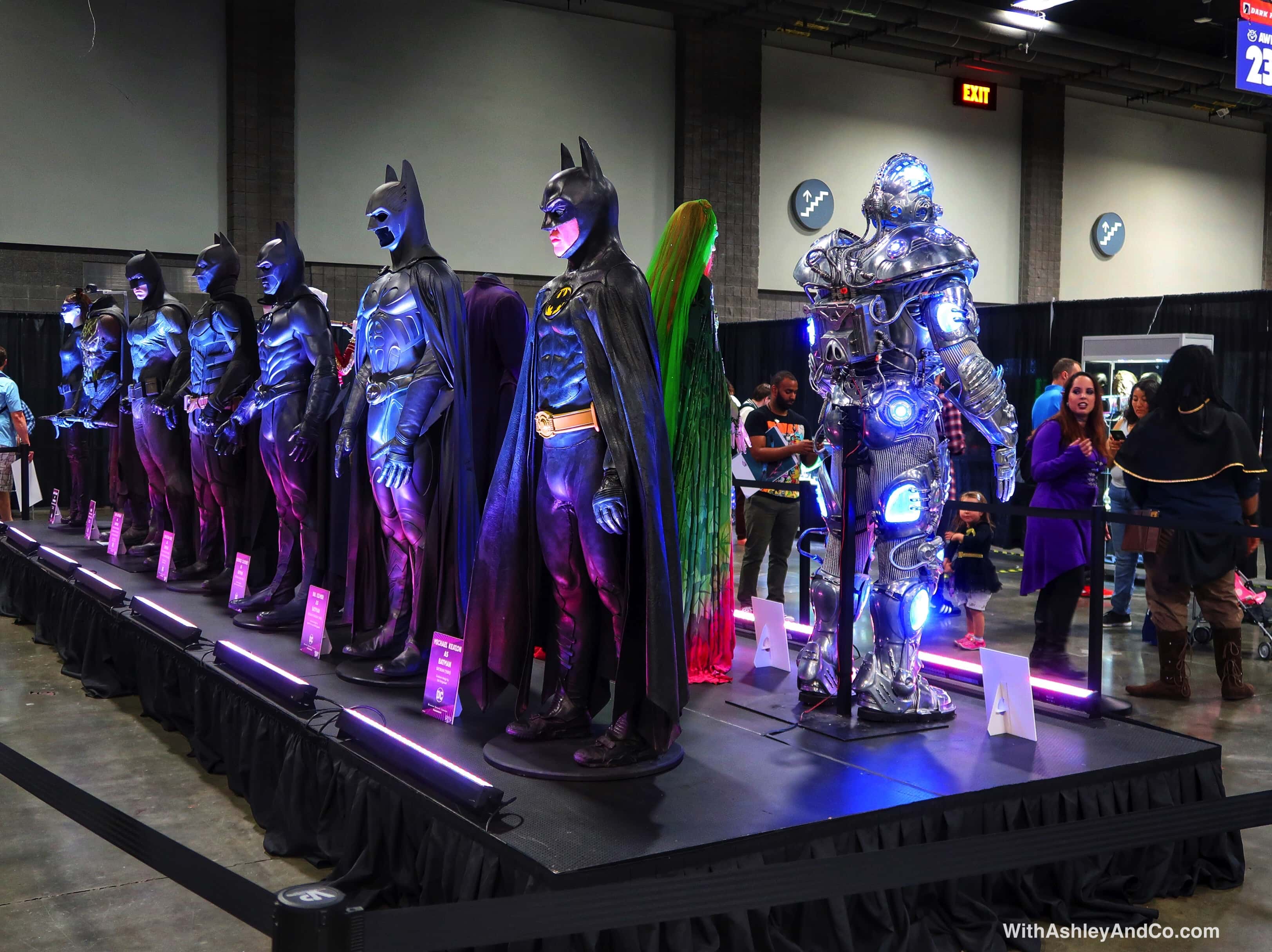 It never ceases to amaze me to see all the details of movie costumes up close. I don't think people give costuming departments enough credit.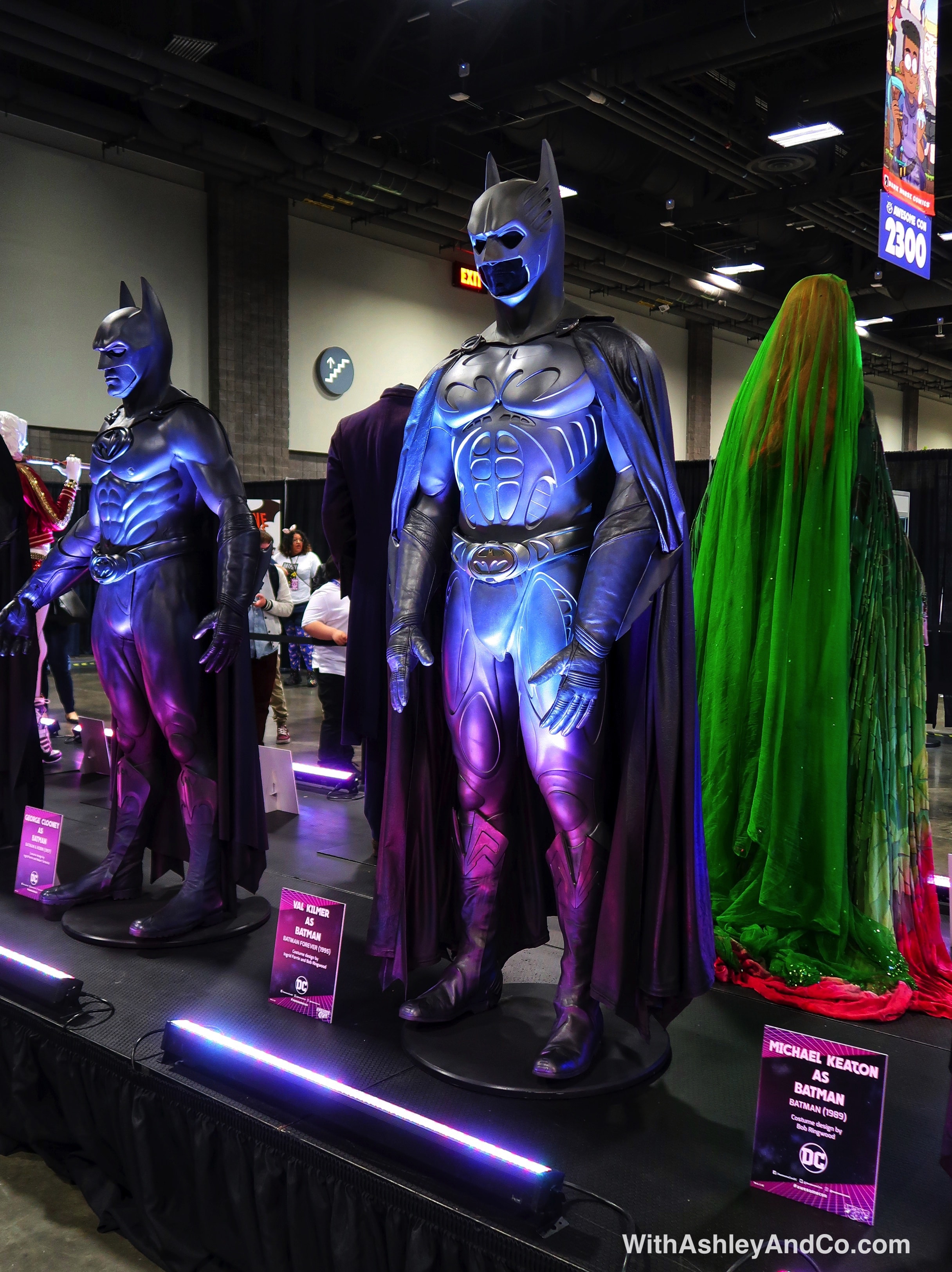 Remember Batman Forever? Look at these props used by Jim Carrey when he was The Riddler. He was on to something with that Virtual Reality machine, not so much with the stealing memories thing though.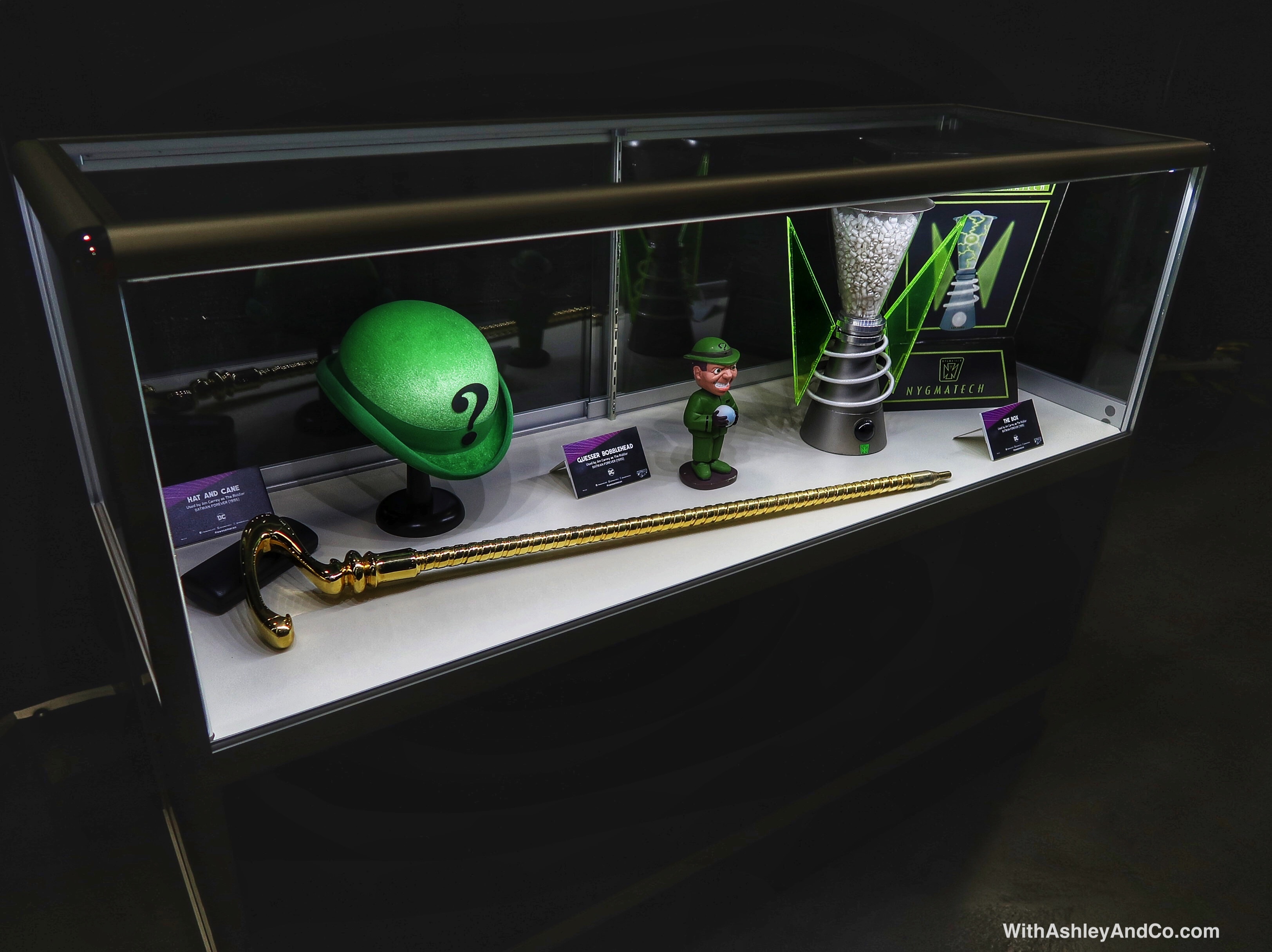 Having a serious case of FOMO? Don't worry, Awesome Con will be back next year and I cannot wait to see how they level up from 2019.
Awesome Con 2020 will take place May 1-3!