Aladdin is the number one movie in the world and for good reason. It's a great family-friendly film and for us 90s Disney Kids, it's our childhood on the big screen. The magic doesn't have to stay contained to the theater though. Hasbro has created a line of Aladdin toys for a whole new world of fun!
Looking for more Aladdin? Check out these Aladdin Easter Eggs you may have missed.
Thank you to Hasbro for sending these over. All opinions are our own. Affiliate links in use.
Aladdin Toys
Hasbro was kind enough to send us a complete set of Aladdin dolls from the new film, including 2 singing dolls- Genie and Jasmine. The attention to detail on the clothing is mind blowing. It also makes me wish they made these in big kid sizes, and by big kids I mean my size. Also the songs are the actual ones from the soundtrack not some weird "off" version, so sing your heart out kids!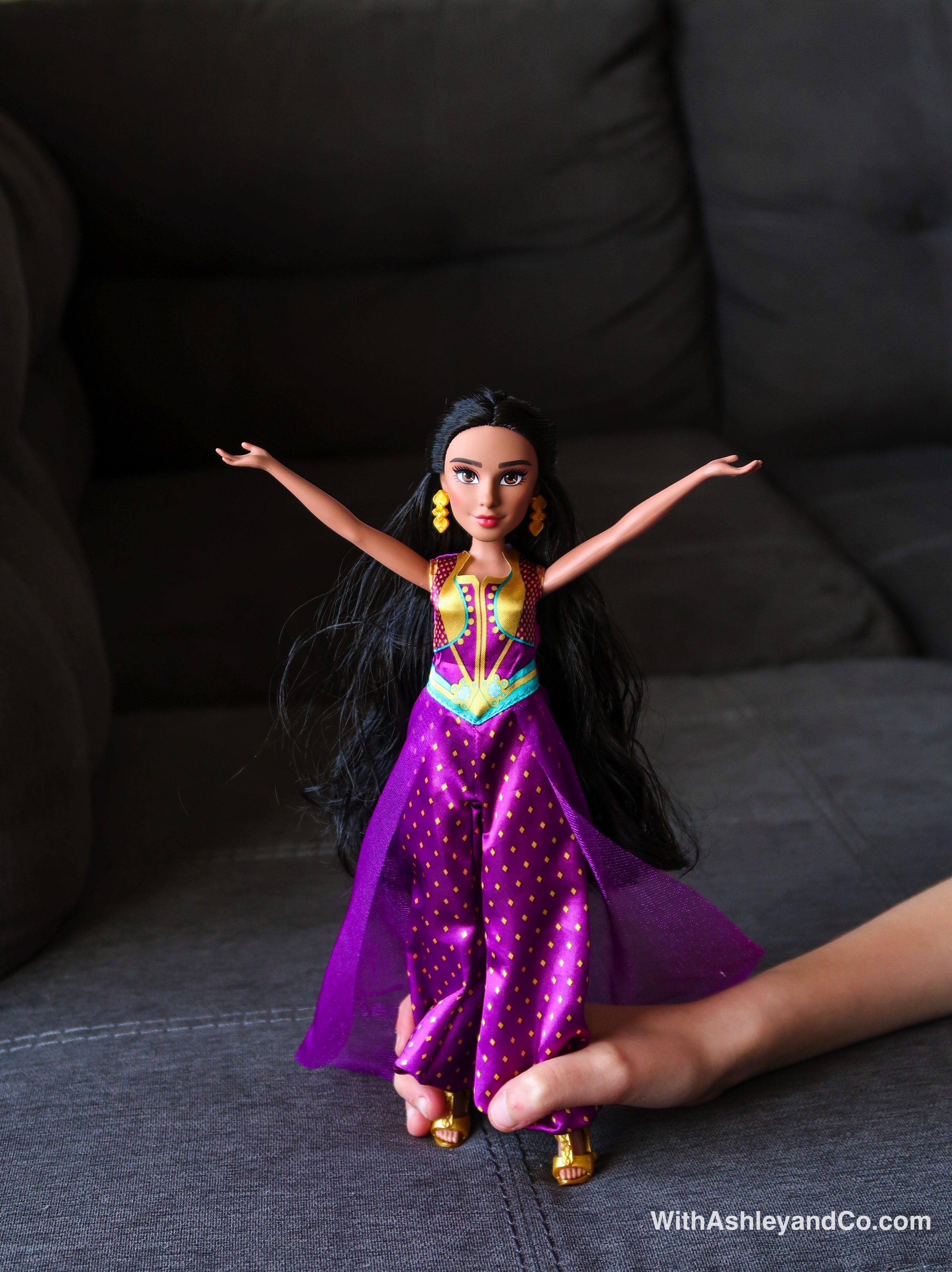 Where Can I Find Aladdin Toys?
You can find Aladdin toys at a variety of retailers. For the best selection, check out Target, Walmart, ShopDisney, Amazon, and Hasbro. And keep an eye out for the singing dolls because those are sure to be a big hit with the kids! I know mine love them, in fact I hear the Genie singing right now.
Reenact Your Favorite Aladdin Moments
Are you one jump ahead of the breadline? Or one swing ahead of your doom? Bring your favorite Aladdin movie moments to life with these dolls. How cute is Abu? He actually can "hold on" to Aladdin thanks to a little notch in Aladdin's neck.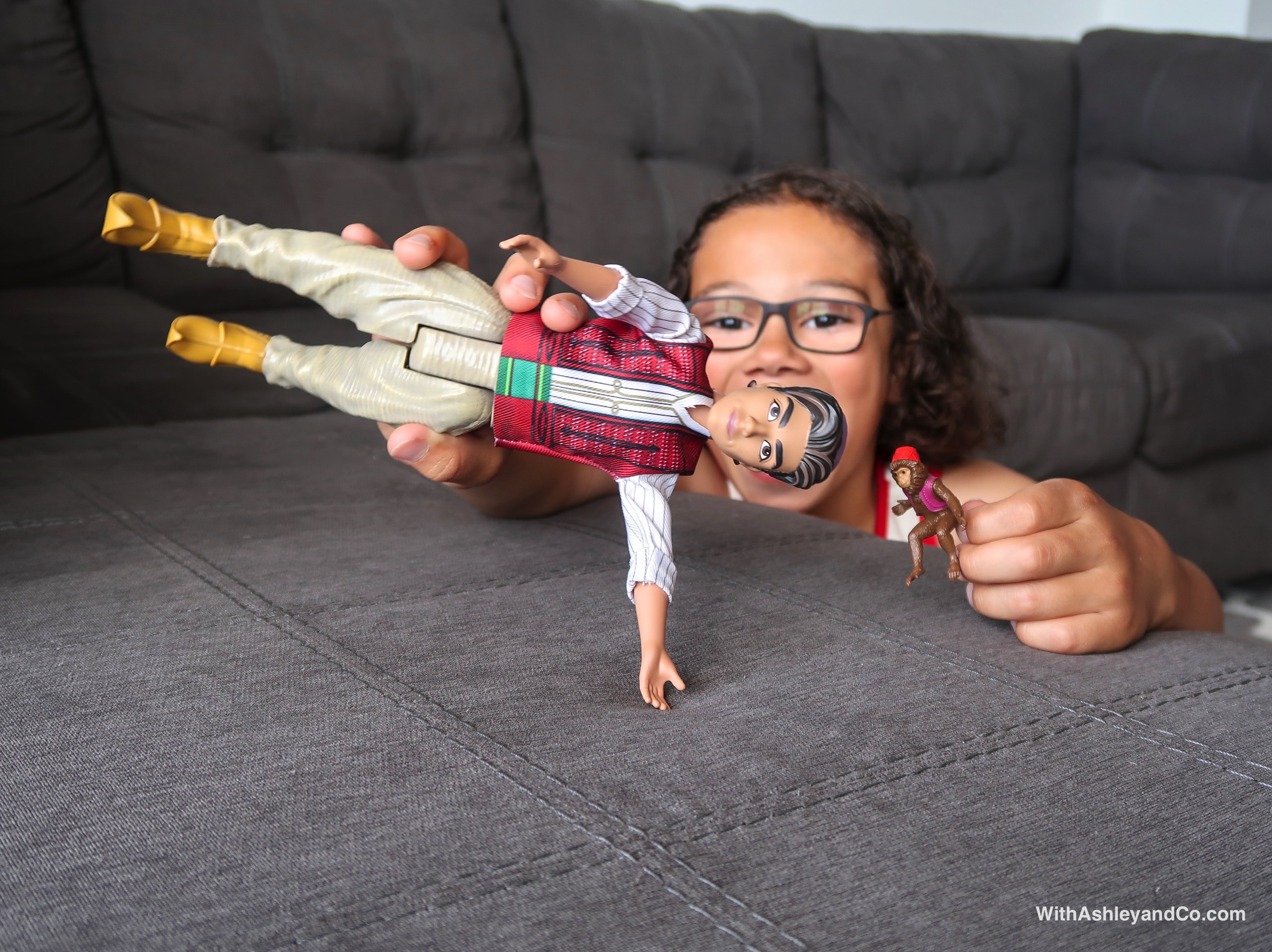 Or maybe you are gossiping your best girlfriend about the cute guy that you like. Or rather she is telling you to lighten up so she can meet his adorable friend. Either way, can a girl get that pink Jasmine dress in her size?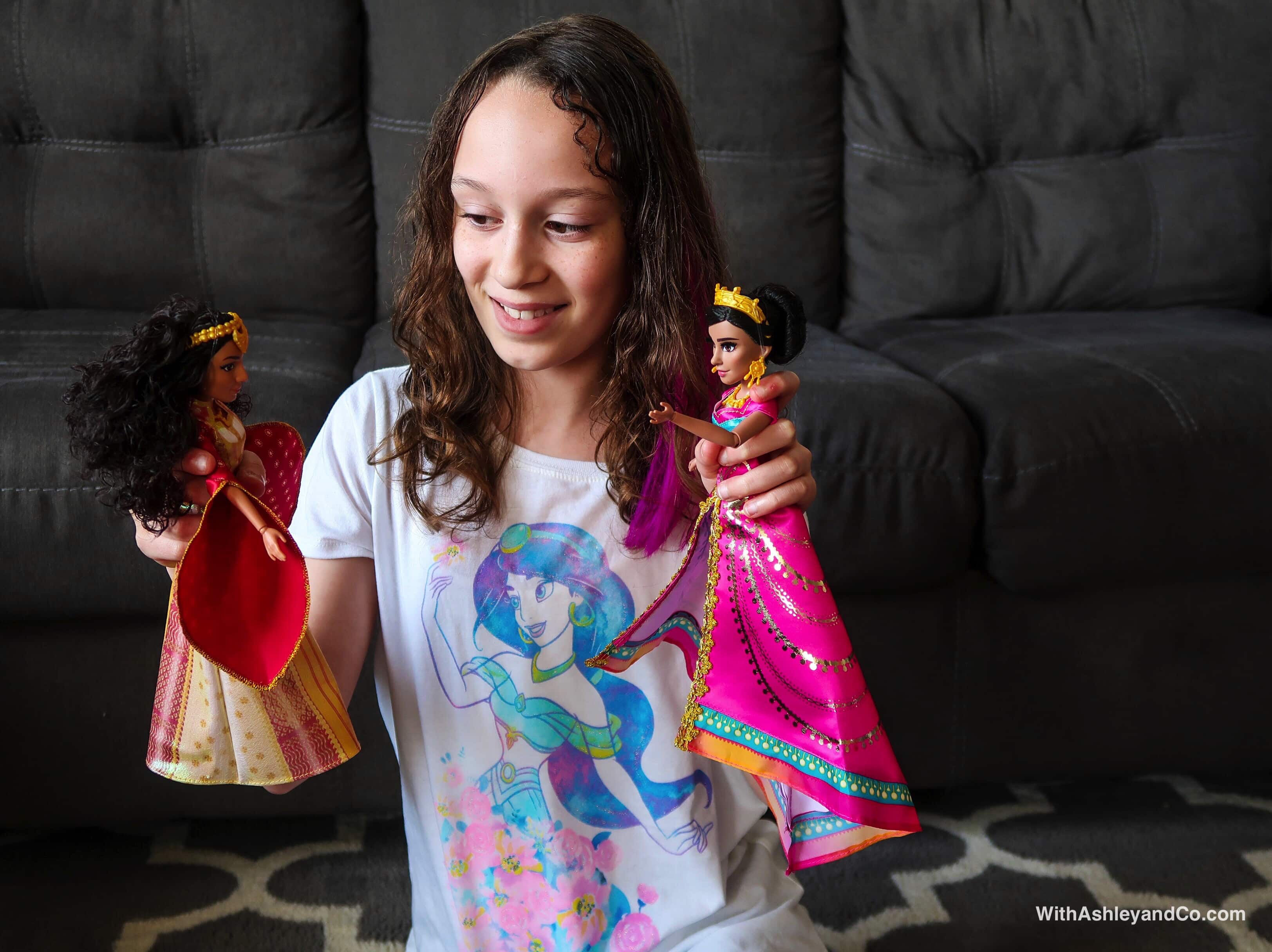 One of my favorite moments in the film was the Friend Like Me sequence. So yes I have been playing that one with the boy child a lot, with the singing Genie, naturally. Let me fabulize you Aladdin!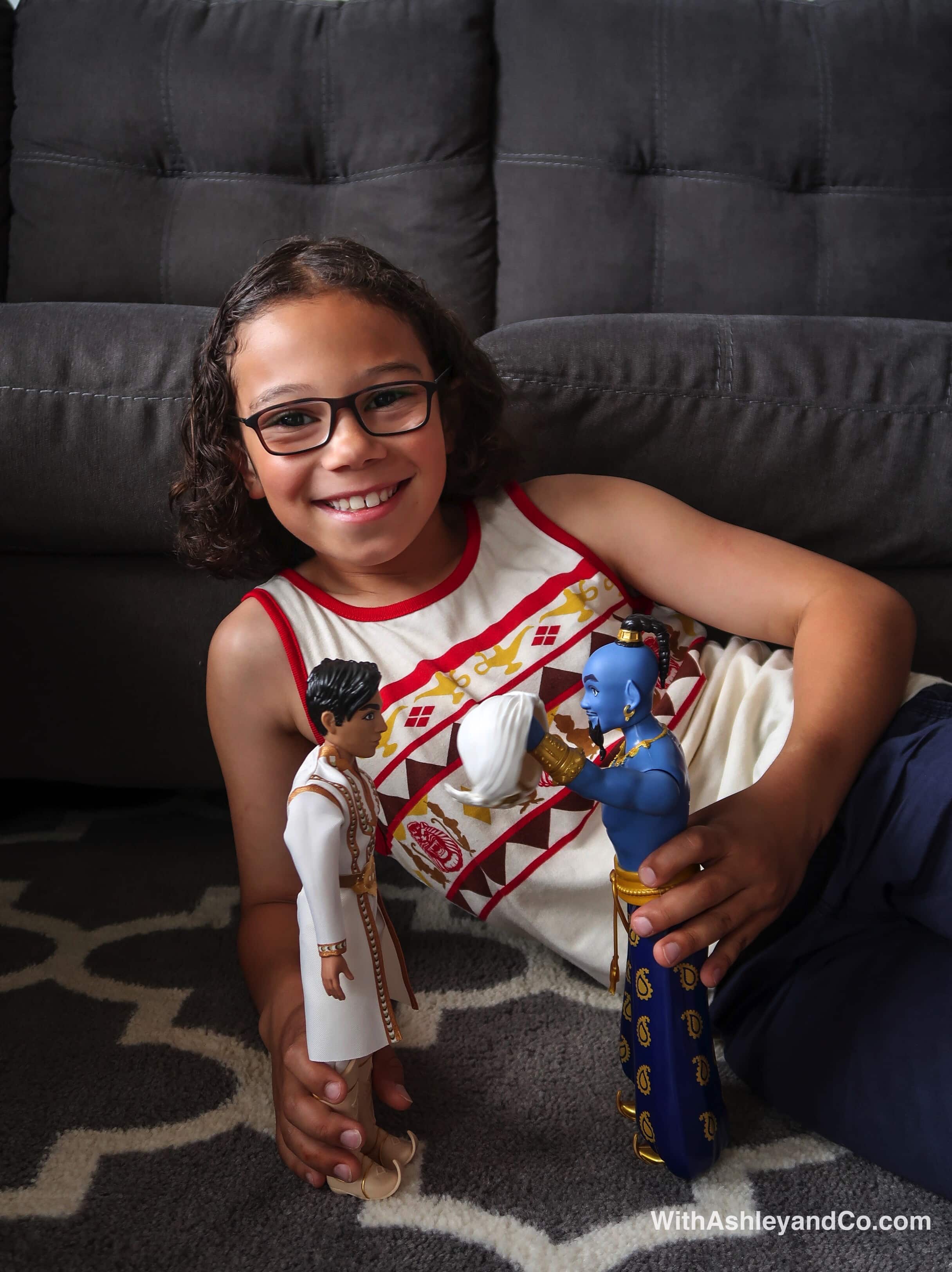 Or maybe you fancy a magic carpet ride? On this Mondayest of Mondays I wish Aladdin would fly by so we could go somewhere. This might be our favorite doll because it reminds us so much of the classic Aladdin. We are singing the song too because it's a whole new world.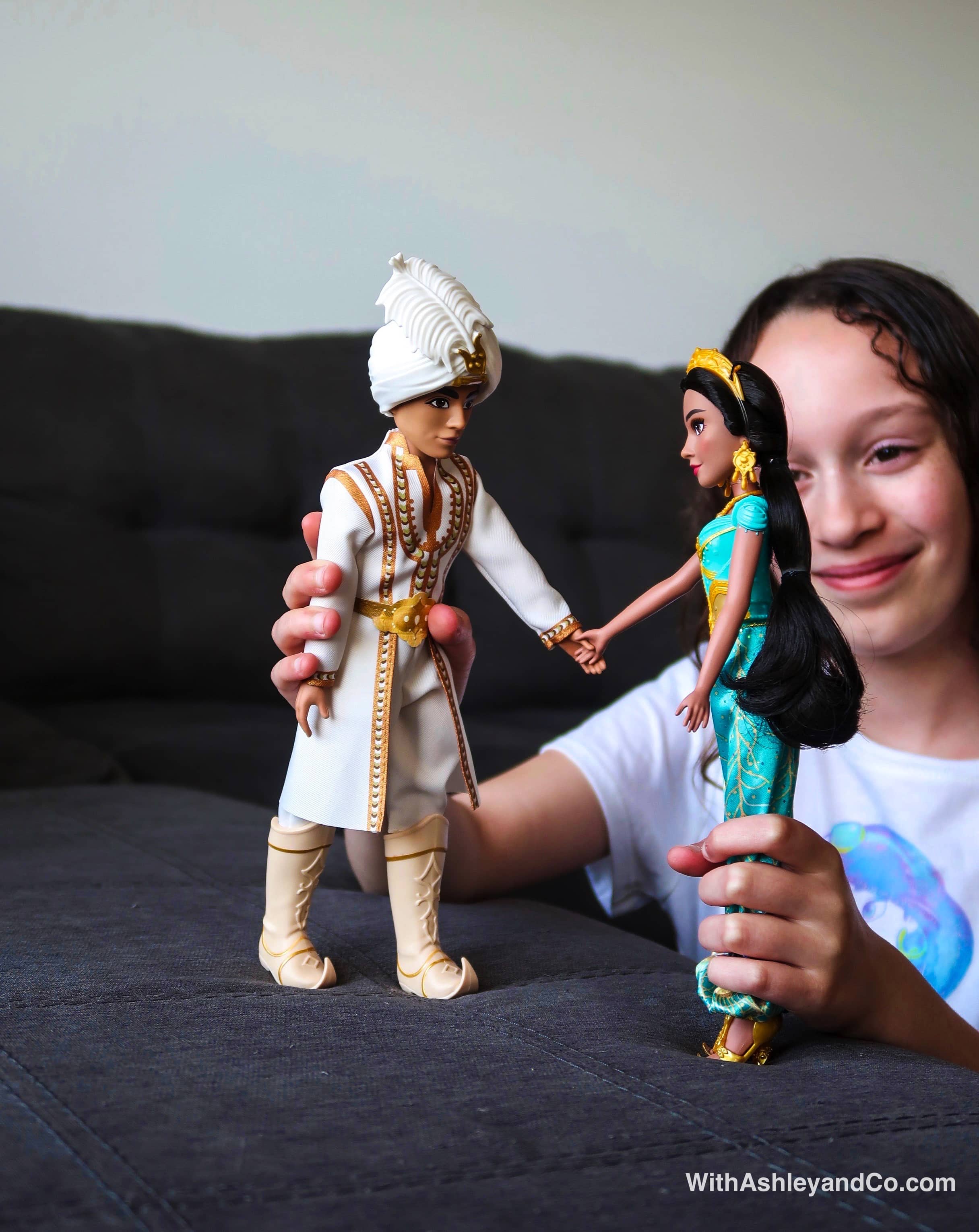 Unboxing the Aladdin Toys 2019
Let me share this whole new world with you. Sorry couldn't help myself. You can see how excited he was to see all the new Aladdin toys from Hasbro!
What is your favorite Aladdin song?