Before I share my Lion King movie review I need to tell you this- The Lion King is my movie. Ever since I was a child, The Lion King has been my favorite Disney film. I wore out my VHS copy, I own it on every platform and in every version it was ever released. I have all the music, toys, mugs, Pop Figures, you name it, I have it. Original Elephant Graveyard playset and Burger King cups? Yep.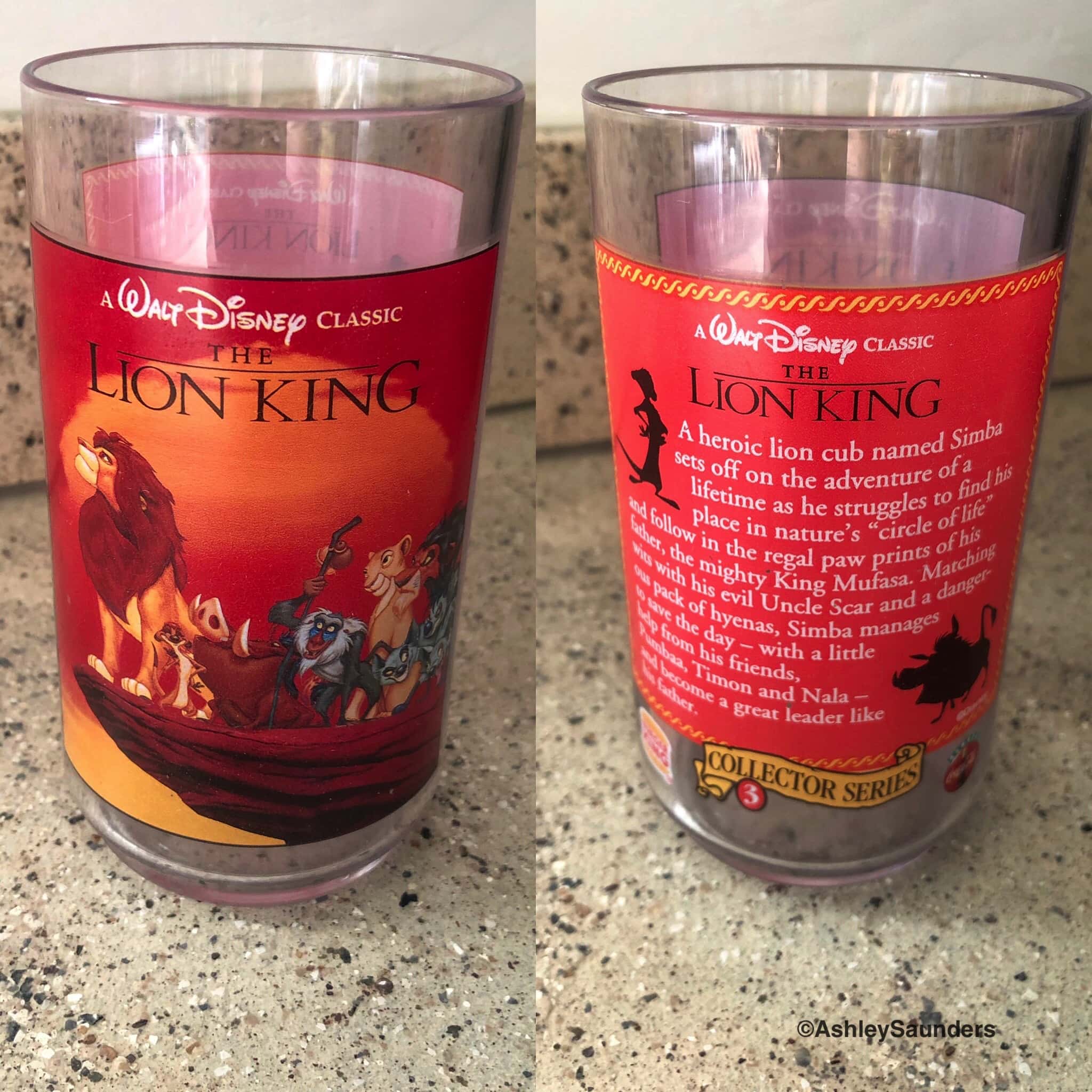 I'm telling you that to tell you my expectations for this movie were high, the highest I have ever had for a film and yes that includes Avengers Endgame. In fact, I knew going in there would be no way it could live up to what I wanted. Because truth be told, I wanted the original: nothing changed, nothing added, just give me the original with real lions and call it a day. That was never going to happen and I knew that. So what did this 90s Disney kid, mega Lion King fan think of the remake?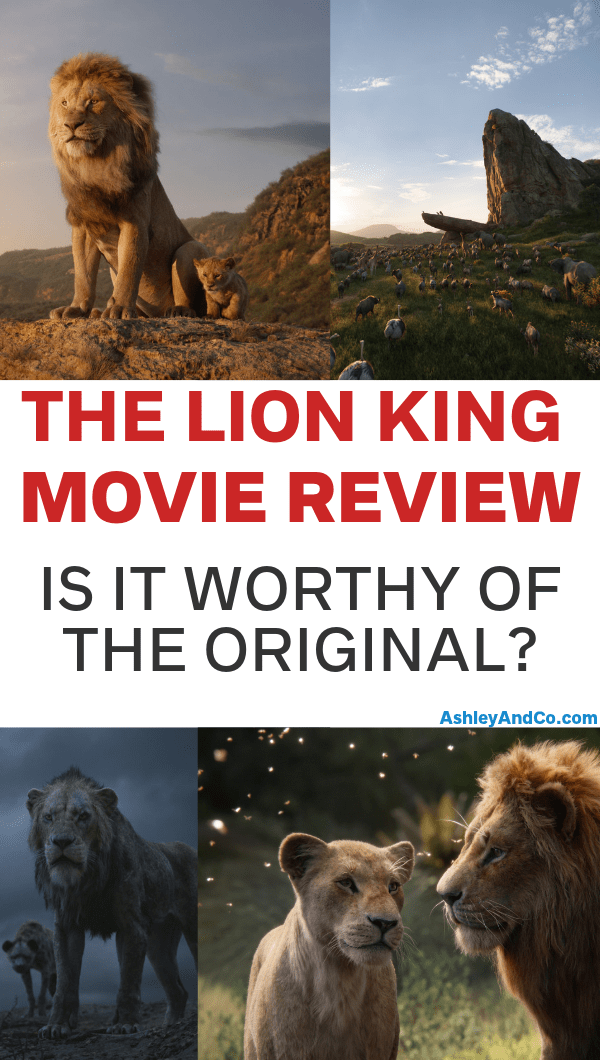 The Lion King Movie Review | Is It Worthy Of The Original?
Yes and no. Hear me out.
As far as staying true to the heart of the original and calling back all those memories, yes it is worthy of the original. Watching specific scenes like The Circle of Life and Hakuna Matata I felt just like a kid again seeing The Lion King in theaters for the first time. The emotional moments got me and the overall score just permeated my soul.
My very first thought was, wow. If they don't win all the awards for the visuals I'll be shocked. At times it was as if I was sitting watching a National Geographic documentary or riding along on a safari trip. The Lion King is visually stunning and like it's predecessor, ground breaking. If you thought The Jungle Book was mind blowing, just wait until you see this.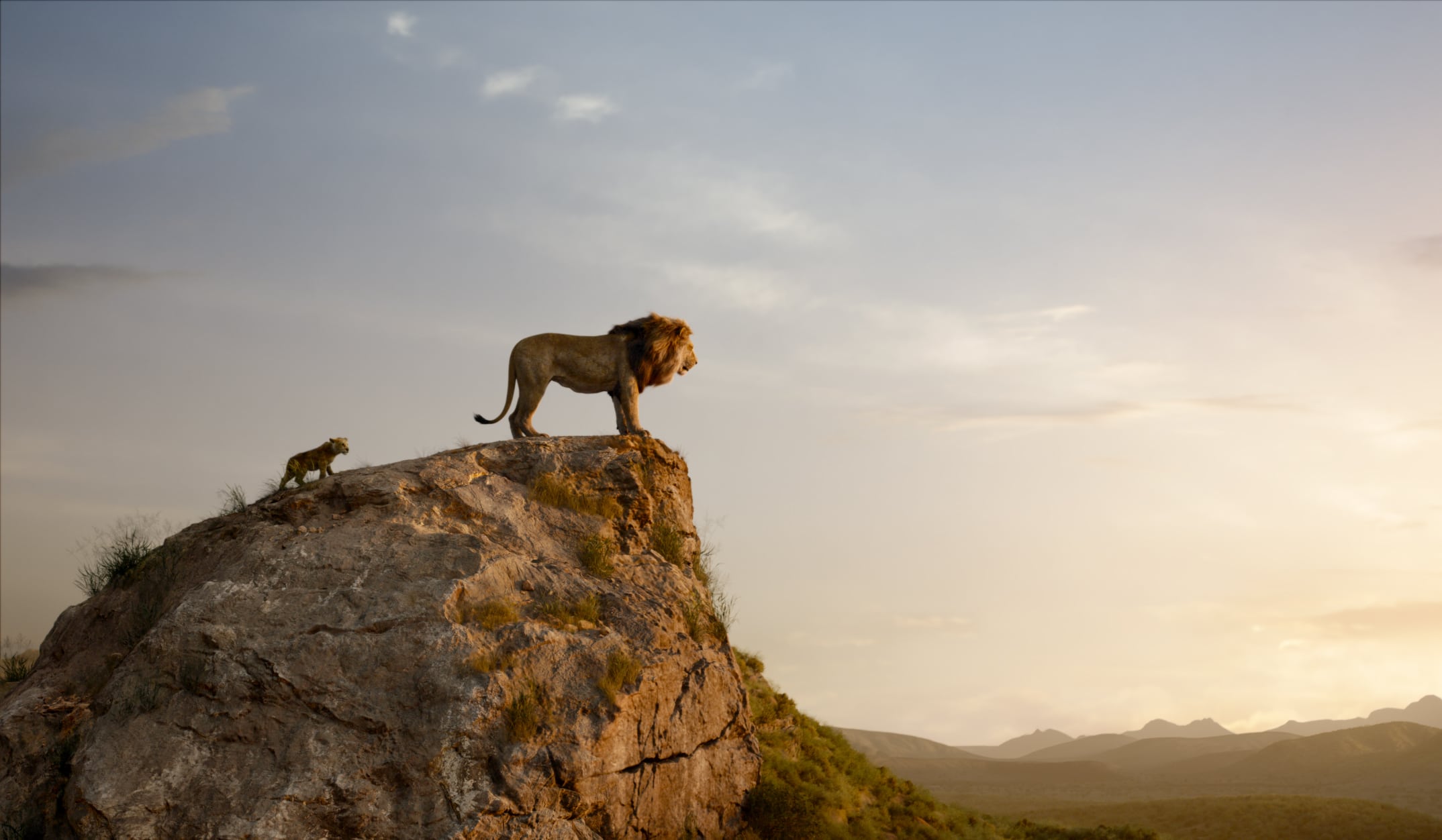 Young Simba and Nala were great. Not that that is surprising considering their voice actors, JD McCrary and Shahadi Wright Joseph, portrayed them in the Broadway version. You could tell the two had a ride or die, best friends for life relationship. Not to mention how cute they are. I would go to war to protect these two.
James Earl Jones. That's it, that's the sentence. He is Mufasa and he's amazing, nothing else needs to be said.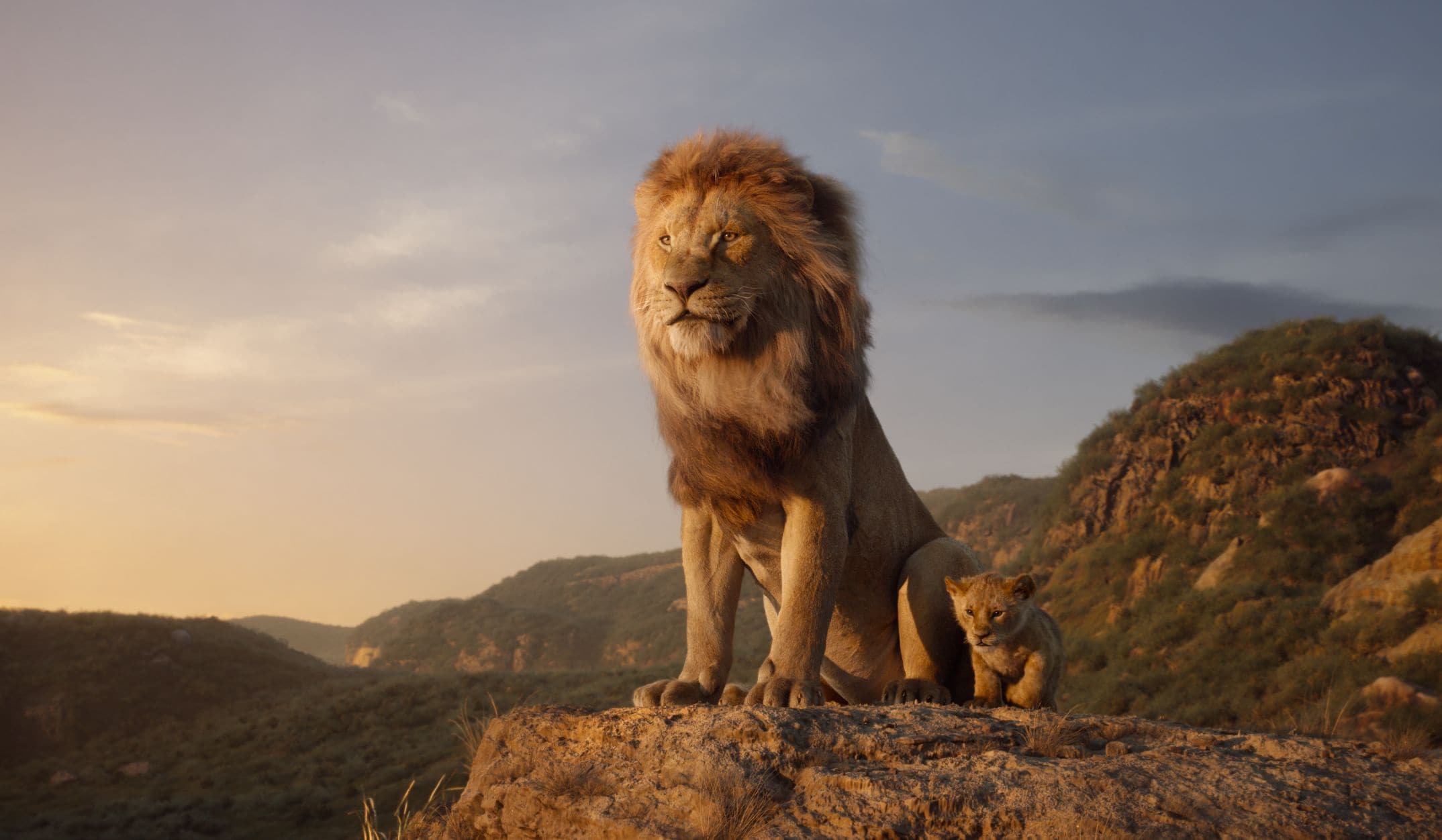 Timon and Pumbaa were scene stealers, shocker right? While keeping some of the same jokes as the original, Seth Rogen and Billy Eichner brought their own flare and I laughed the whole time. To be clear, this casting was one of the ones I was unsure about, but I was proven wrong. The distraction scene does not include a hula, sorry to disappoint, however I think you will be happy with the adjustment. It's clever.
Nala's role is bigger in this film and Beyonce brings it. When she tells Simba she is disappointed in him, you feel it. I enjoyed her portrayal of Nala and the addition of lines for the character. Nala was always a strong presence, but wasn't given much to work with in terms of lines/screen time. The remake gives Nala her due without it feeling forced or disjointed.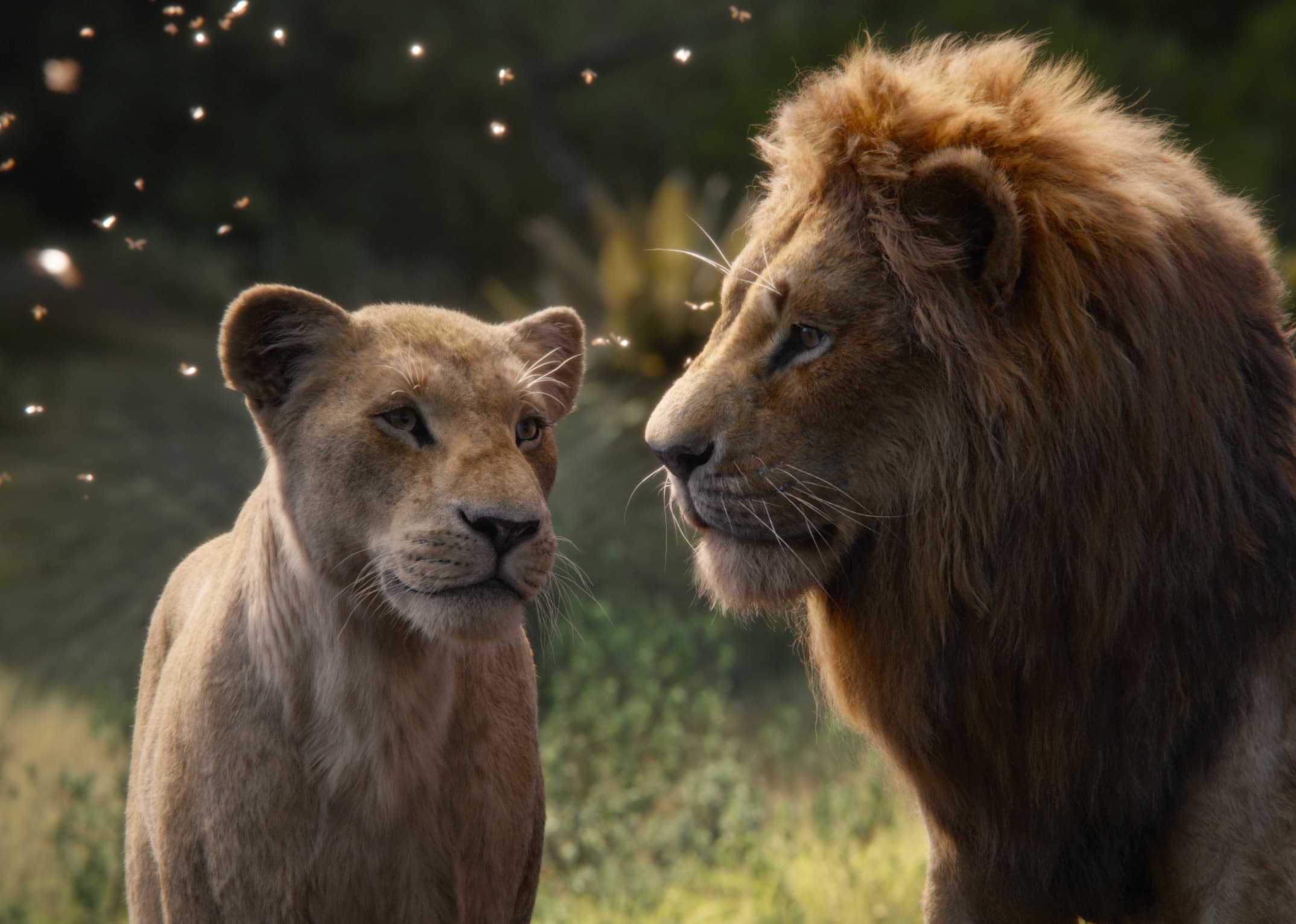 Some of the songs and choreographed arrangements don't work as well as the original but that was the idea- more realistic. So no, Simba is not jumping across giraffes in crazy colors, Zazu doesn't get sat on by a rhino, and no one dresses in drag to do the hula. Despite all that, the numbers were fun and you will find yourself singing along.
Along those lines it's hard for a real lion to emote. Their expressions aren't as big, the movements are not, well as animated. I think though knowing the original material you can still feel what their feeling, because you know what they are feeling. In our mind, little Simba is crying hard even if he's not sobbing on screen.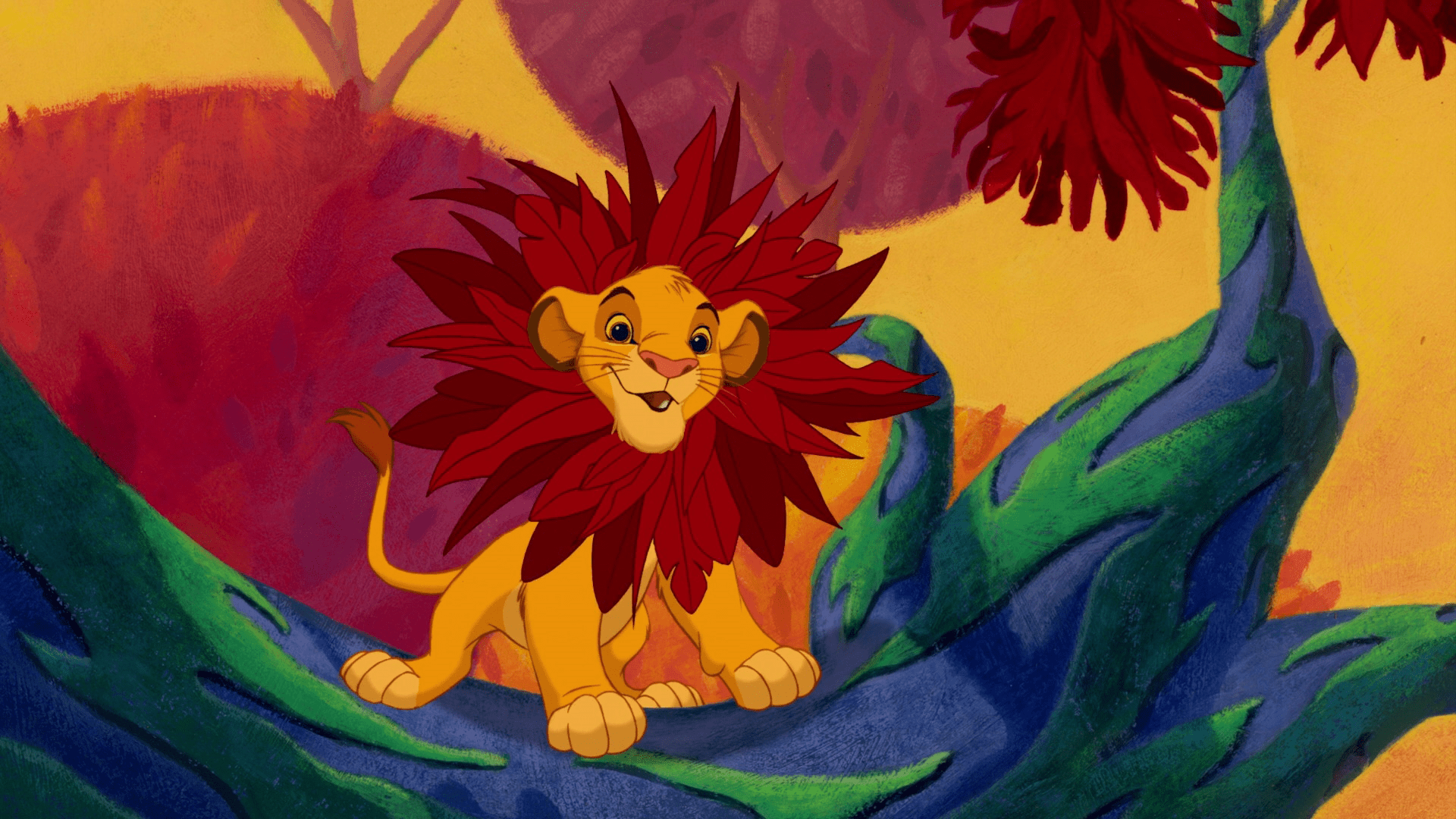 Now for the no.
I would again like to remind you dear readers that my bar was set unattainably high. You may indeed have a different opinion or experience, especially depending on your attachment to the original. I felt like I needed to share where it let me down, so that if you're like me you could manage your expectations accordingly.
Scar. From the casting announcement to the trailer debut with his voice and look, I have not been a fan. Black mane lions exist in the wild, although they are rare, so the lack thereof threw me off. I was able to get past that but Chiwetel Ejiofor, the voice of Scar, left me feeling underwhelmed.
Jeremy Irons' voice is iconic, and not something you can easily duplicate. Idris Elba would be the only actor I've heard that could come close but he was already the villain Shere Khan. Throughout the film Chiwetel had his moments where he sounded more "Scar-like", but in the Be Prepared number he came off shrill. Scar is anything but and should only lose his cool at the very end when cornered by the hyenas. On the flip side some friends of mine truly enjoyed his performance while agreeing with me on the next point. So while reviews are helpful, you really have to see it for yourself!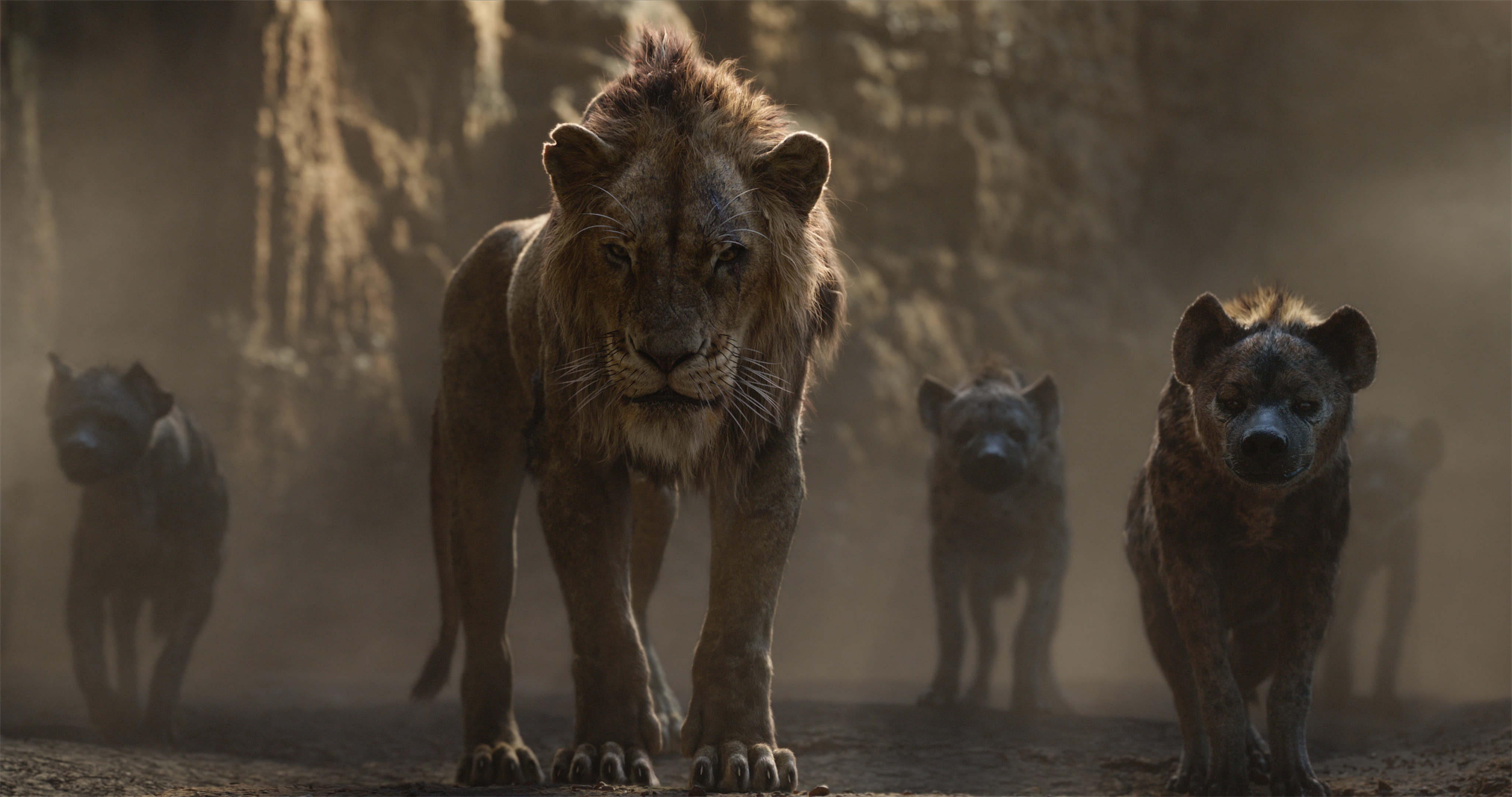 The bigger let down was Simba. Musically, Donald Glover was great. Hakuna Matata, Can You Feel The Love Tonight, loved those. But his speaking performance felt flat, which surprised me. I've genuinely enjoyed him in everything I've seen but this just didn't work.
Maybe another viewing will change my mind. I'll know what to expect and my bar can come down. We are seeing it again with the kids when it hits theaters and I'm sure they will love it.
Is The Lion King kid-friendly?
The Lion King, for the most part, is kid-friendly. I have some cautions for younger children, as cartoon violence and real life violence are vastly different.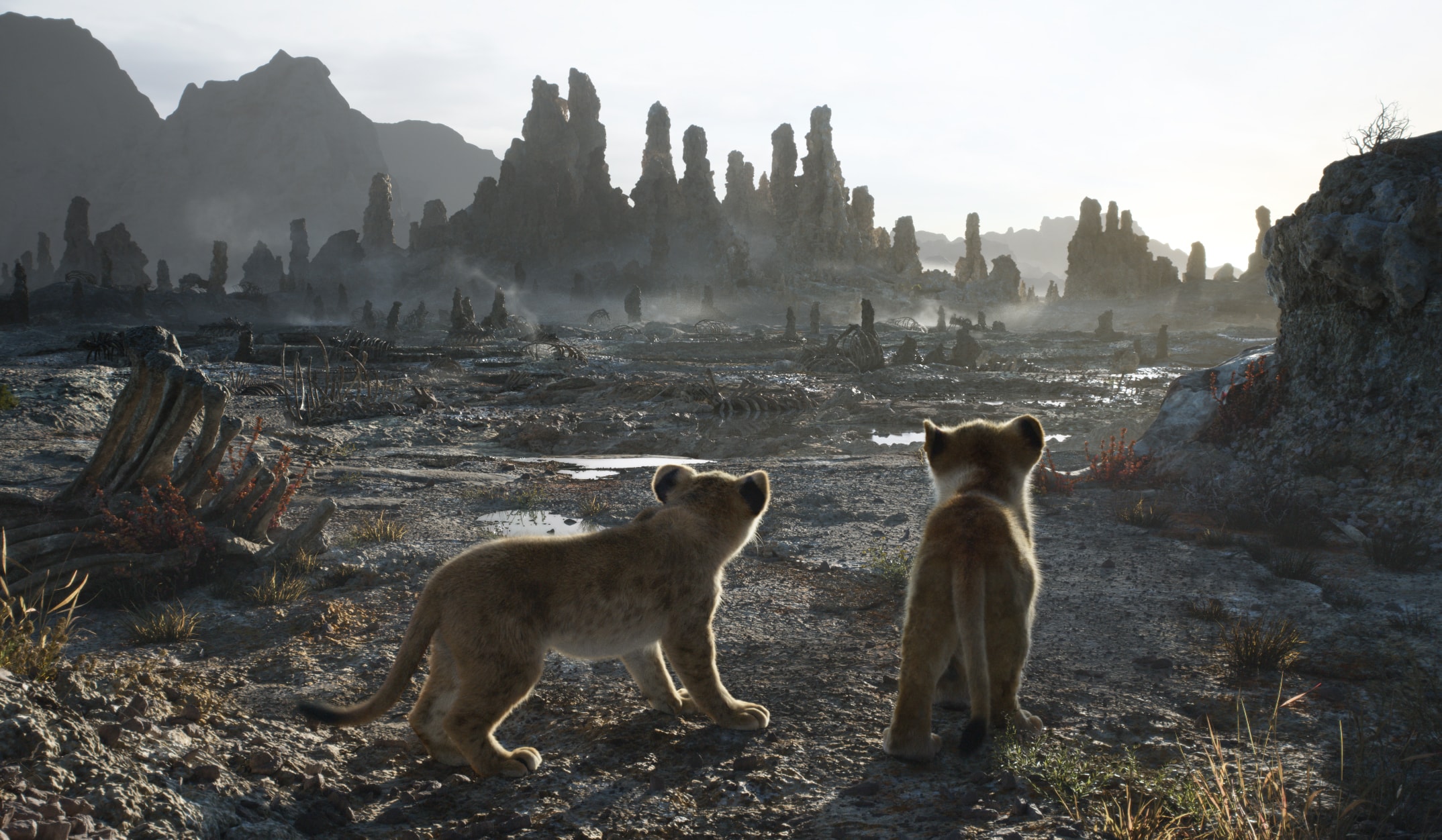 Violence in The Lion King
The Lion King might be a little intense for viewers under 8. The original film had several scary moments which are amplified when seeing real animals in peril. Similar to The Jungle Book, the chase scenes in the Elephant Graveyard and the Stampede, as well as the Fight for Pride Rock might be too scary for younger children.
The good thing about remakes- if you know the original you know when these scenes are coming and can cover eyes, hold hands, and reassure accordingly. I still cry like a baby when Mufasa dies, in fact I typically fast forward that part of the DVD, but I couldn't do it in the screening. If this part gets to your kids as well, a trip to the bathroom or maybe a big hug will help alleviate some of their feelings.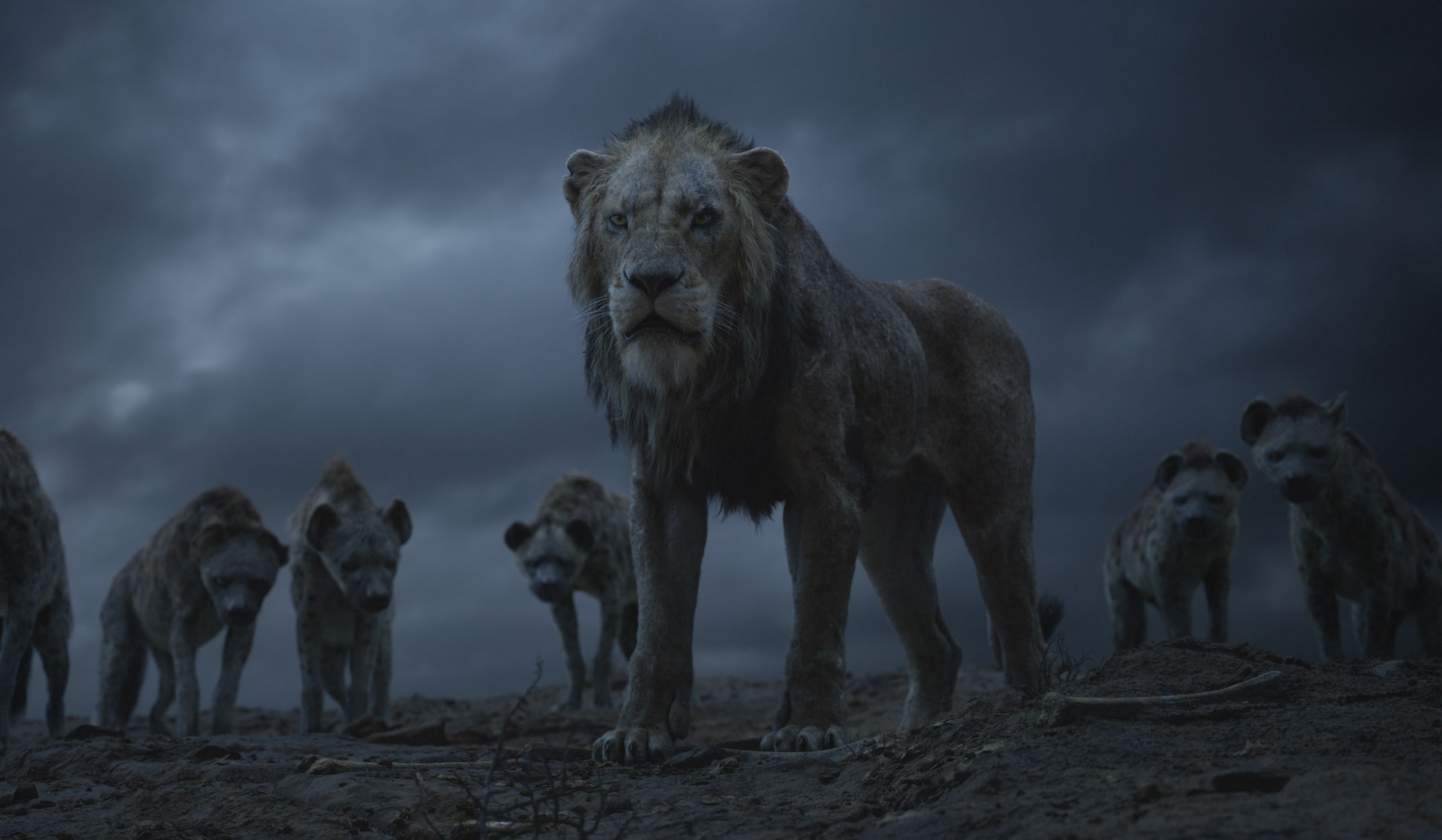 In the original film, when we saw the carnivores eating there was an absence of blood. I remember the hyenas pulling off a strip of zebra meat and it looked like a fruit leather, nothing gory. In the new Lion King, Scar is seen eating an antelope while he discusses Sarabi's lack of loyalty. You do not see the animal's head or chunks of its' body missing, but Scar does have blood around his maw.
It's also worth noting that when Scar faces the Hyenas again at the end of the film, this time as their enemy, younger children might be scared for how sinister their eyes look as they creep towards him. Again, it parallels the original scene but live action turns the intensity up several notches.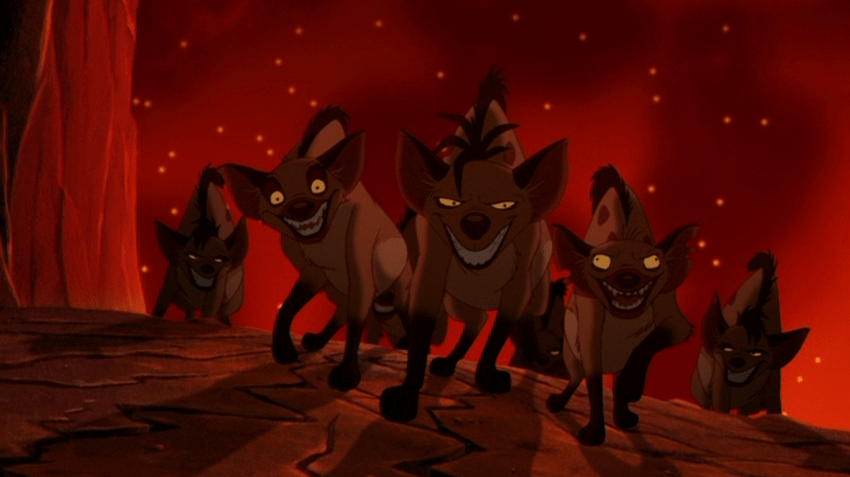 Language in The Lion King
Praise, there are no bad words in this movie. Pumbaa does say the word fart instead of being stopped by Timon like in the original Hakuna Matata. But who doesn't love a good fart joke? Pumbaa is also heard farting twice, which I'm only telling you so that you're prepared for some human copycats on the drive home from the theater. They also left out the "why do I always have to save your ahhhhhh" from the original, so not even a hint of a bad word in the whole film.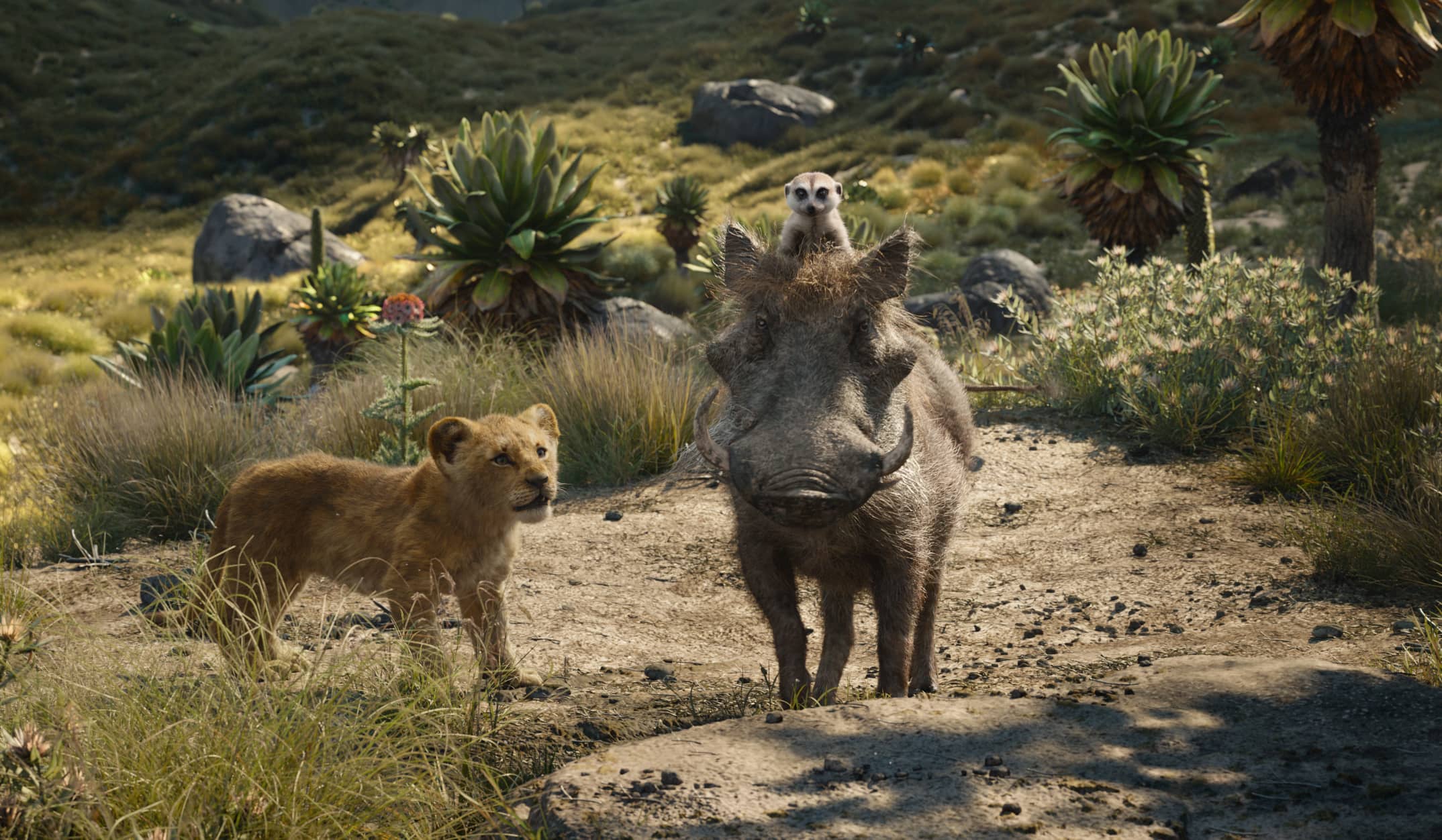 Final Thoughts: Is The Lion King worth seeing in theaters?
100% yes, The Lion King is worth seeing in theaters. In fact, I would recommend it on the biggest screen possible to truly see how beautiful it really is. But didn't you say your expectations weren't met? I did, but like I mentioned, I knew they wouldn't be.
However, it was true Disney magic to hear those songs again while watching the gorgeous scenes play across the screen. I laughed at the antics of Timon and Pumbaa, sang along with the music, and yes cried. The tears flowed on and off throughout the film. I mostly knew when I would cry, however it surprised me when the tears came as I watched the opening sequence. My heart was just so full.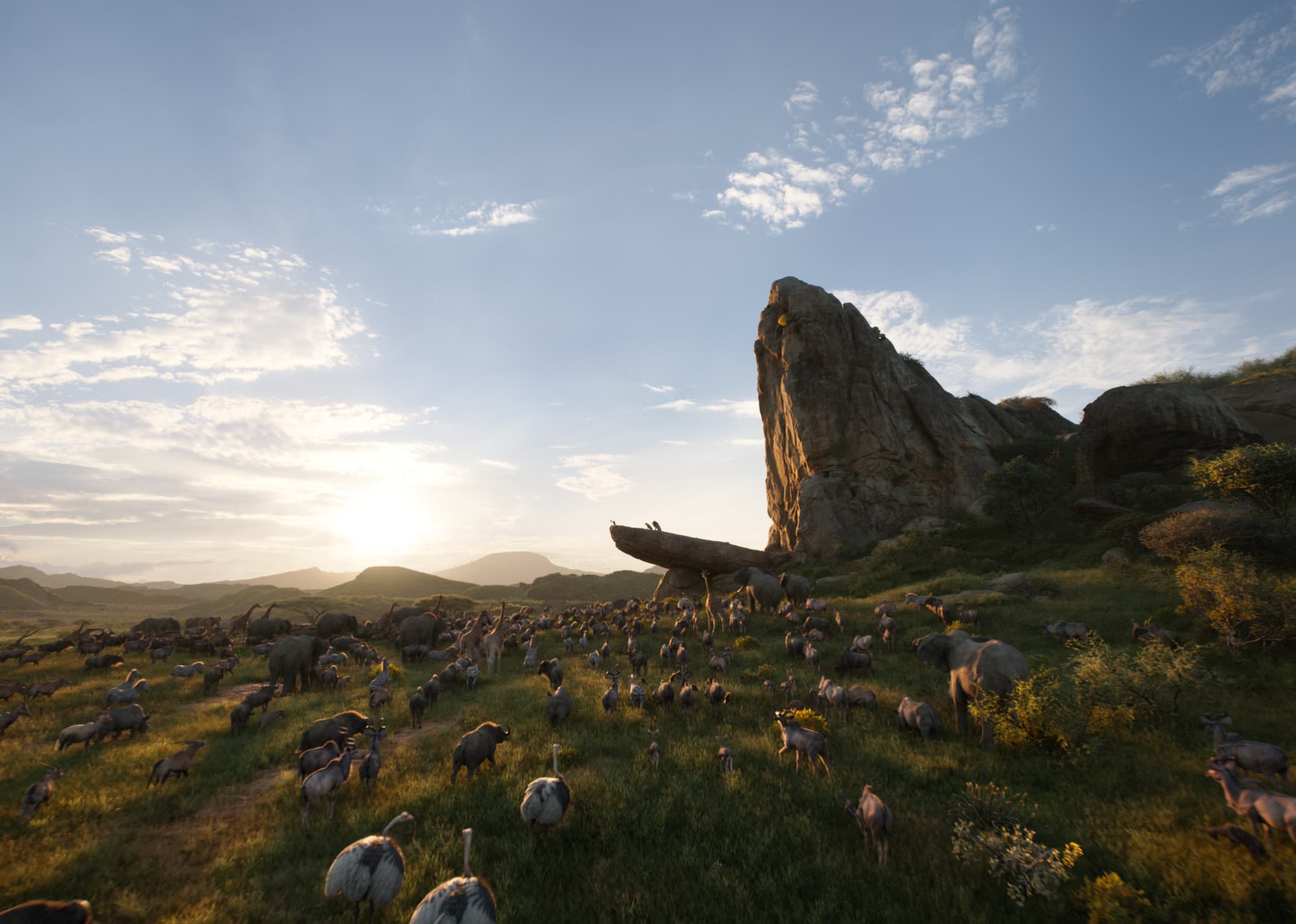 The Lion King reminded me of why I love the original so much, why it will forever be my favorite Disney film. Is The Lion King worthy of the original? That answer might depend on you and your emotional attachment to the animated film. But I promise you, young or old, skeptic or fan, it will solidify why The Lion King will forever be the greatest Disney film.
The Lion King is in theaters July 18, 2019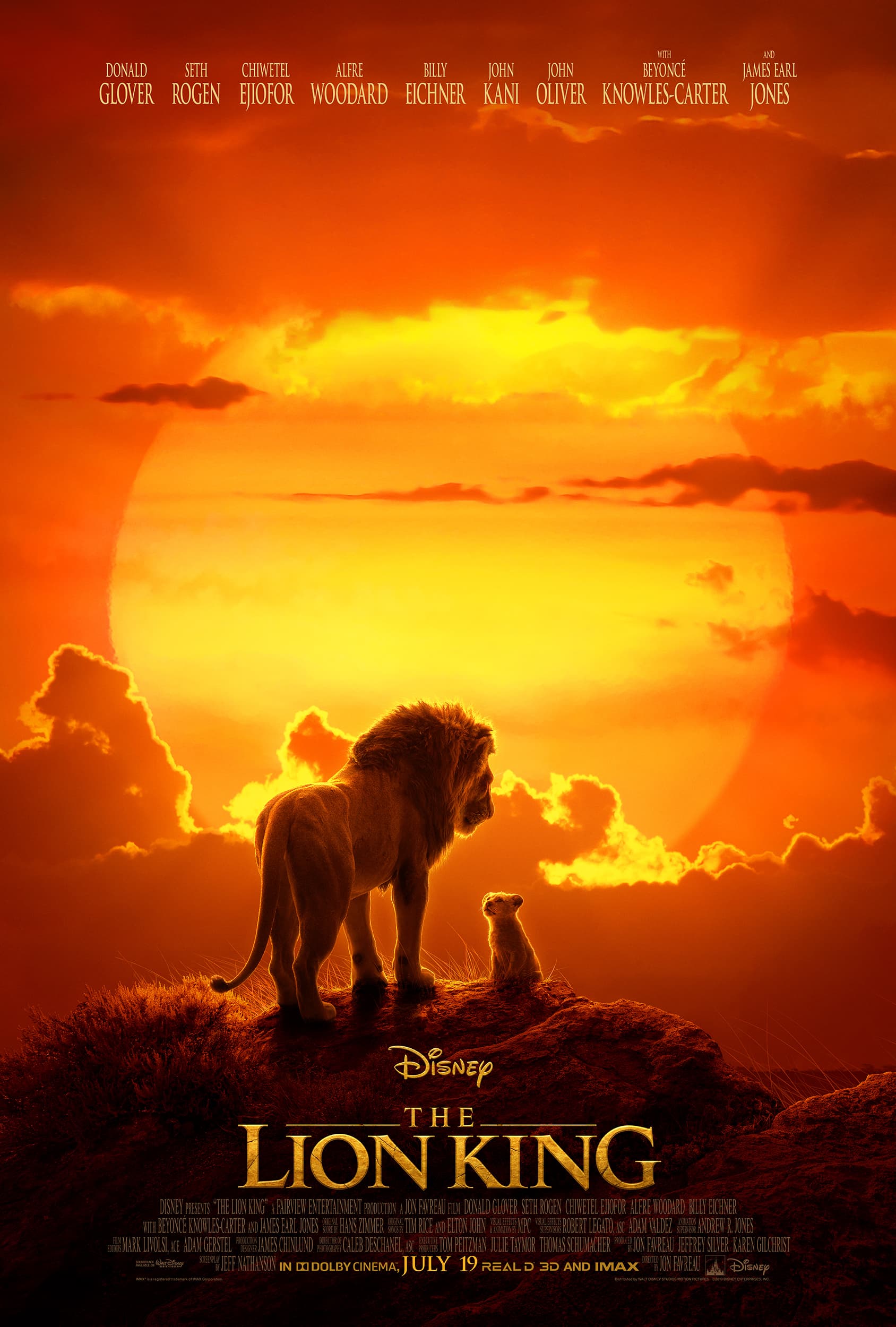 Hakuna Matata! Get all the latest Lion King news on Facebook | Twitter #TheLionKing | Website | Instagram