What do you get when Monopoly meets L.O.L. Surprise? A colorful, accessorized version of Monopoly that is a blast to play. We have weekly family game nights and are always looking for new games to add to the collection. This L.O.L. Surprise! game is a great addition to our stash. My daughter and I have played several rounds and we actually finished them too. Which anyone who has played Monopoly ever knows is almost impossible.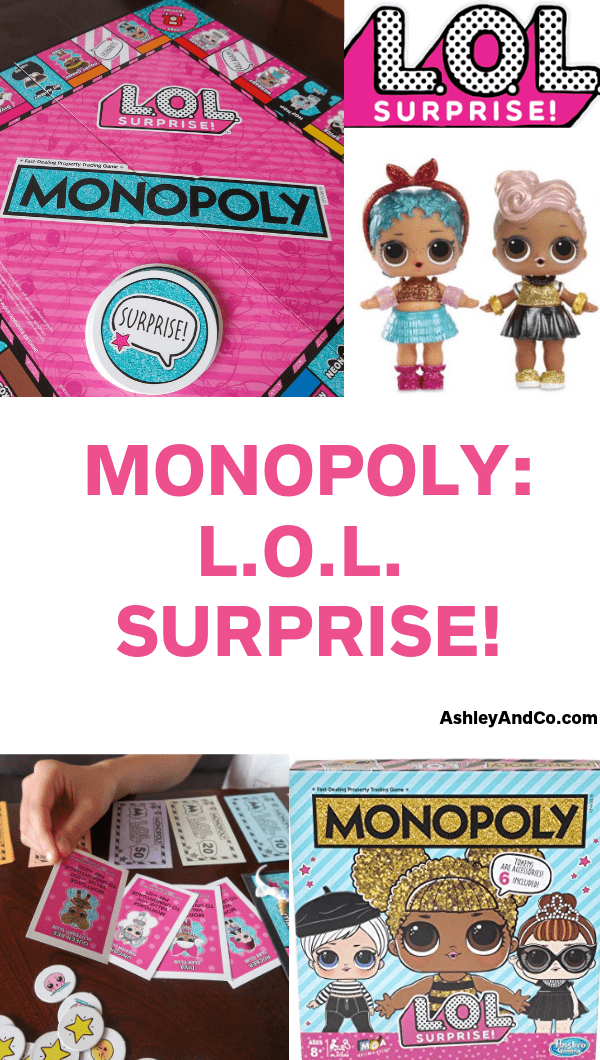 Thank you Hasbro for sending this over! Affiliate links below.
Monopoly: LOL Surprise Edition Review
This version of Monopoly is a little different from what you're used to. Instead of buying properties, the goal is to collect Dolls and Pets. Surprise! Cards replace the Chance cards, and there are some pretty sweet surprises waiting in those cards. I may have used one to dominate a certain round of the game. Also hotels and houses have been replaced by Stars and Emojis.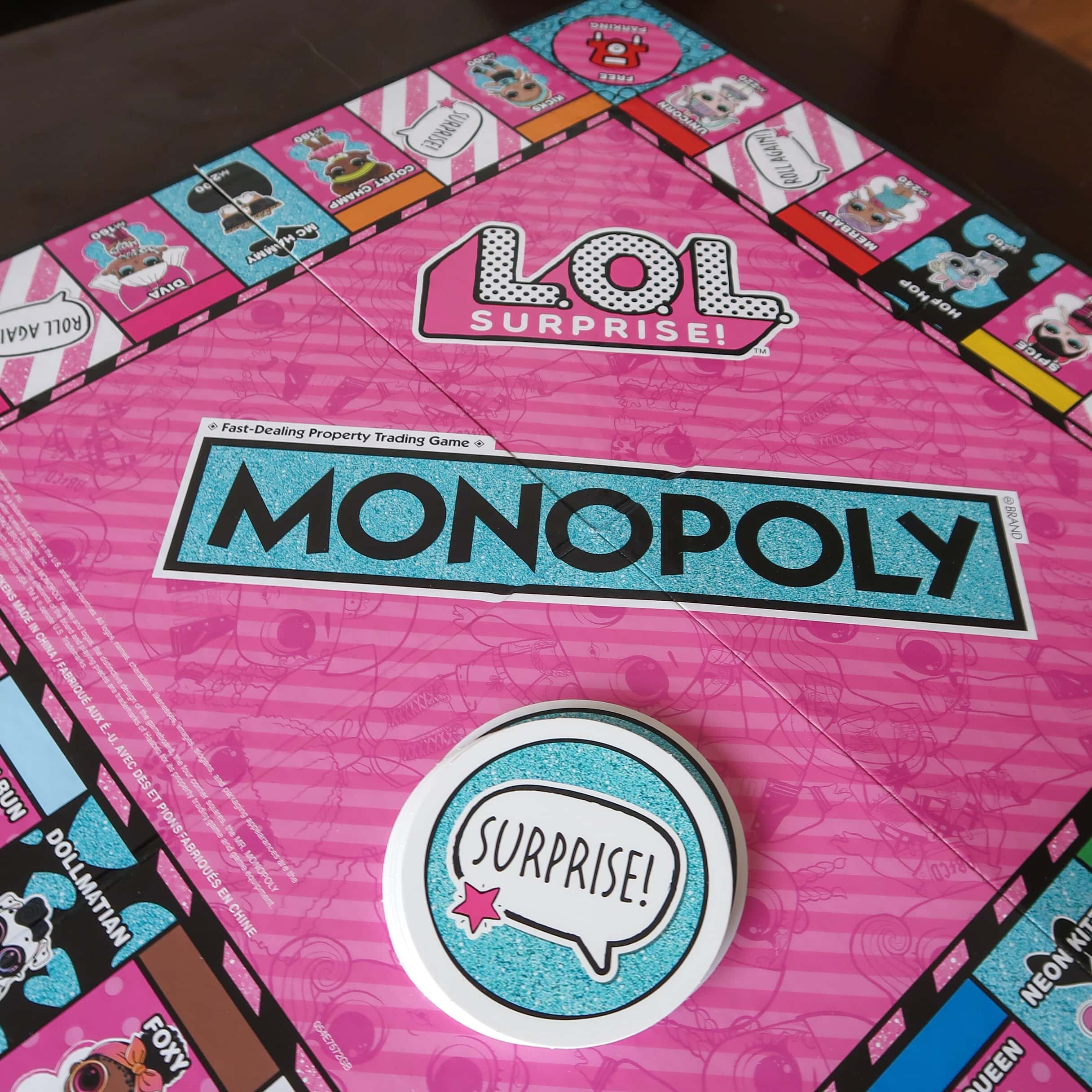 I'm not going to lie, the bright pink colors kinda spoke to me. What can I say, I'm a sucker for glitter and pink. My daughter and her friends thought it was the best thing ever that the tokens for the game are actual accessories for their L.O.L. Surprise! Dolls. That's another component to the game, opening up the token bags is like opening mini-blind bags, so fun!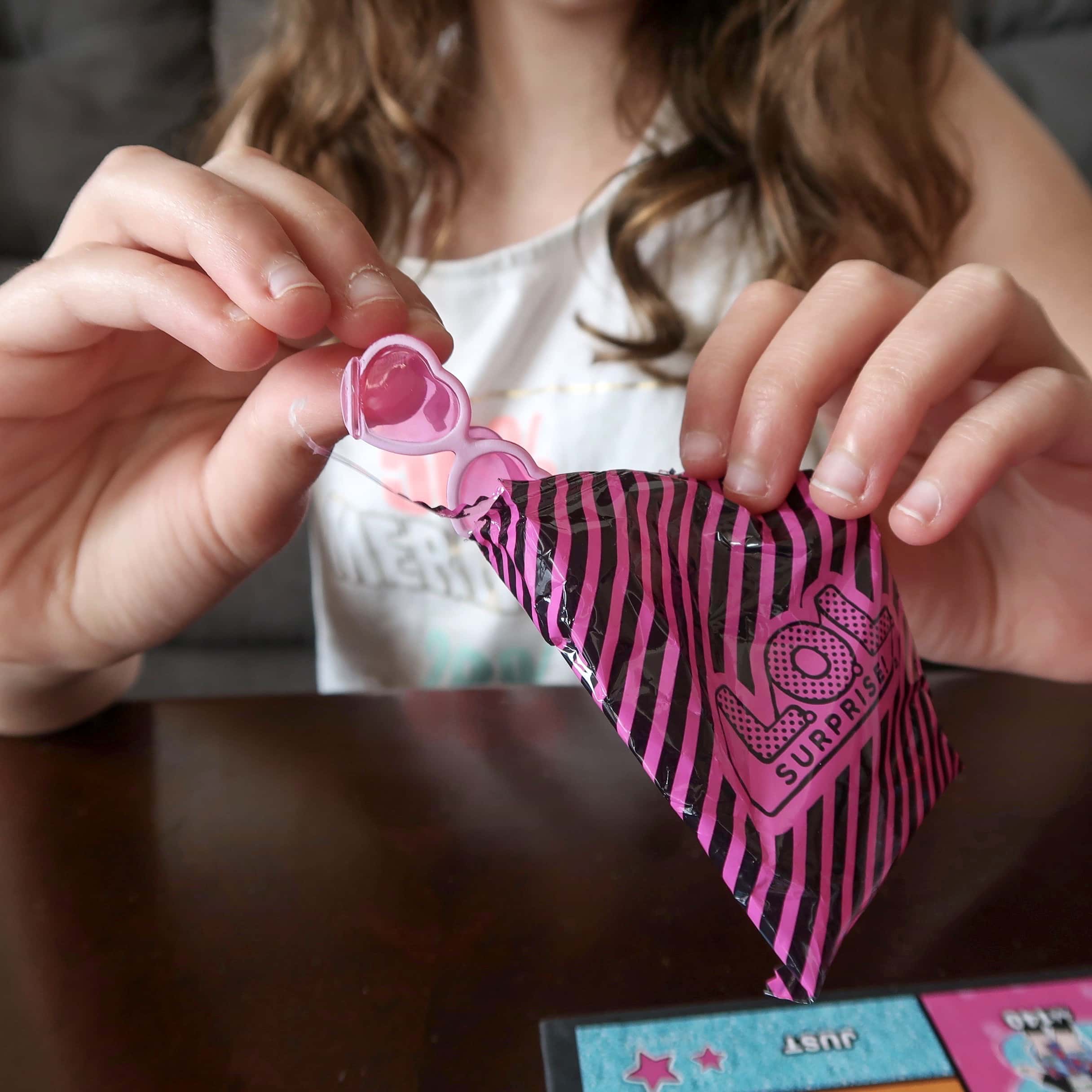 One thing I loved about this game is that it felt easier to play than traditional Monopoly. Monopoly is one of those games that can bring out the best and the worst, we have all been there when we just wanted to walk away and stop playing! This version though is less intense and with some really awesome editions to the Surprise (Chance) Cards, so you can actually finish a game that you start.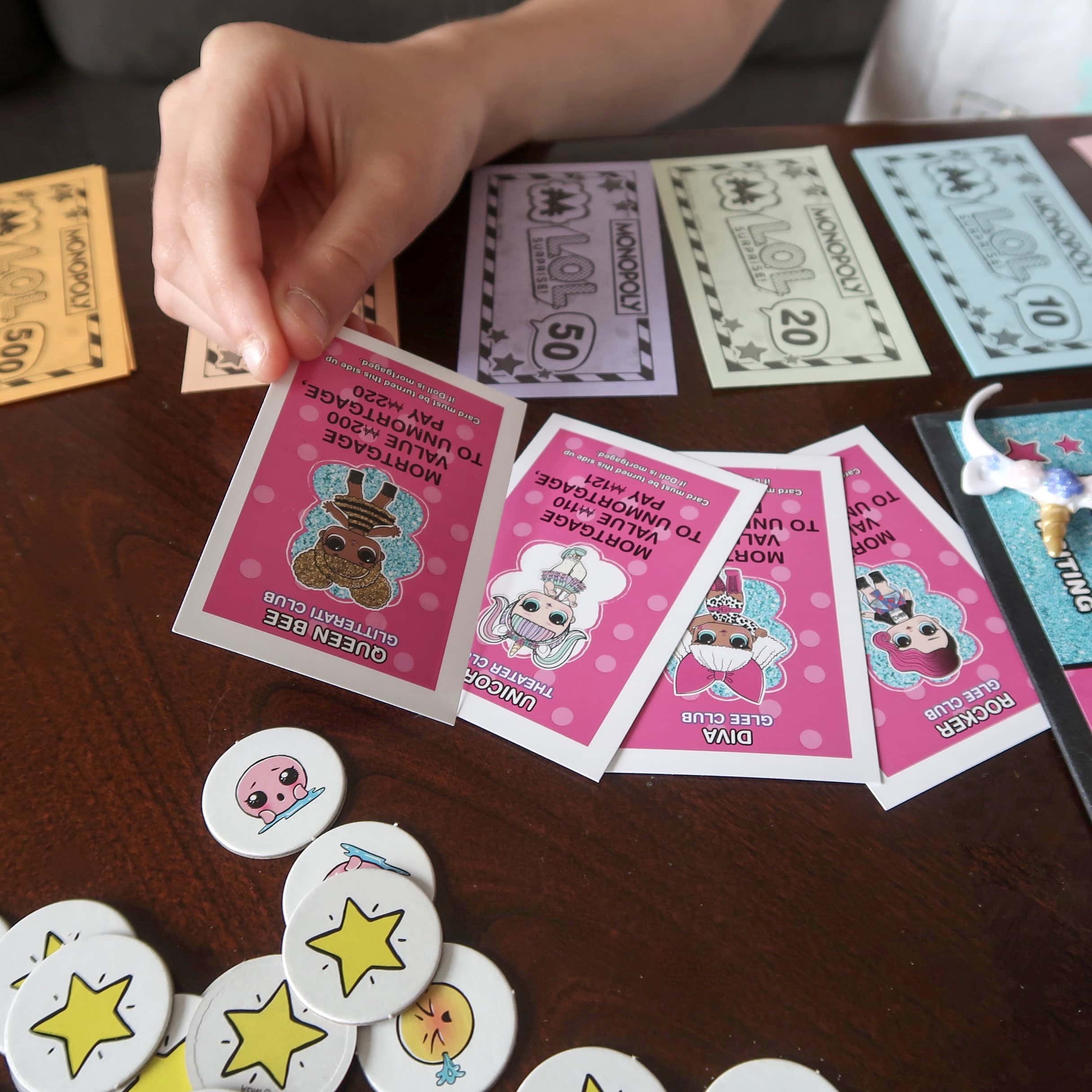 We had a lot of laughs playing this together. And even though I beat her using one of the Surprise! Cards you can save, ahem strategy, she had a good time. She even likes that you can use one of the cards to take the complete set of cards from another player. Because it always happens that on the next turn they land on a space they just lost and now have to pay up!
I may have beaten her the first couple rounds but she eventually got me. We are trying to convince my husband to play but he knows how ruthless I can be and I taught my daughter a few tricks too. He'll eventually give in and we can show him who's the best doll collector of them all!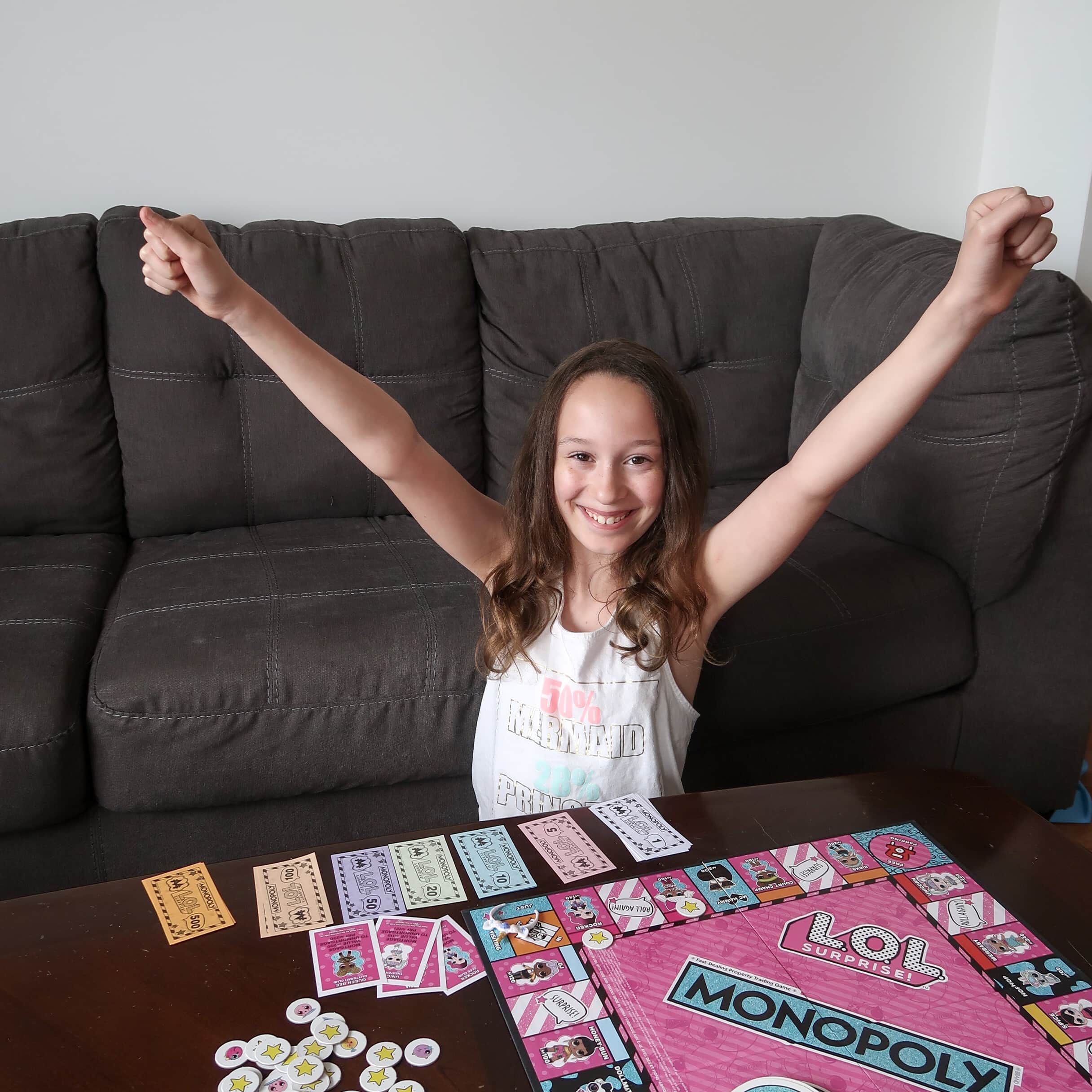 Where to buy Monopoly: LOL Surprise Edition
Pick up Monopoly: L.O.L. Surprise! Edition for a fun new game perfect for sleepovers and family game night. Monopoly: L.O.L. Surprise! Edition is available at most major retailers nationwide. Get yours today on Amazon.