If your kids are into not-so-scary monsters, A Series of Unfortunate Events, Young Frankenstein (my fave!), and jokes about fish sticks, the Curse of the Werepenguin is perfect. My daughter just finished reading it and is telling all her friends to pick up their own copies. She told me it is super funny and perfect for kids who like fantasy books that are kind of scary but not terrifying. We also both like that instead of the usual werewolf, this time it's all about a werepenguin, who knew that could be a thing?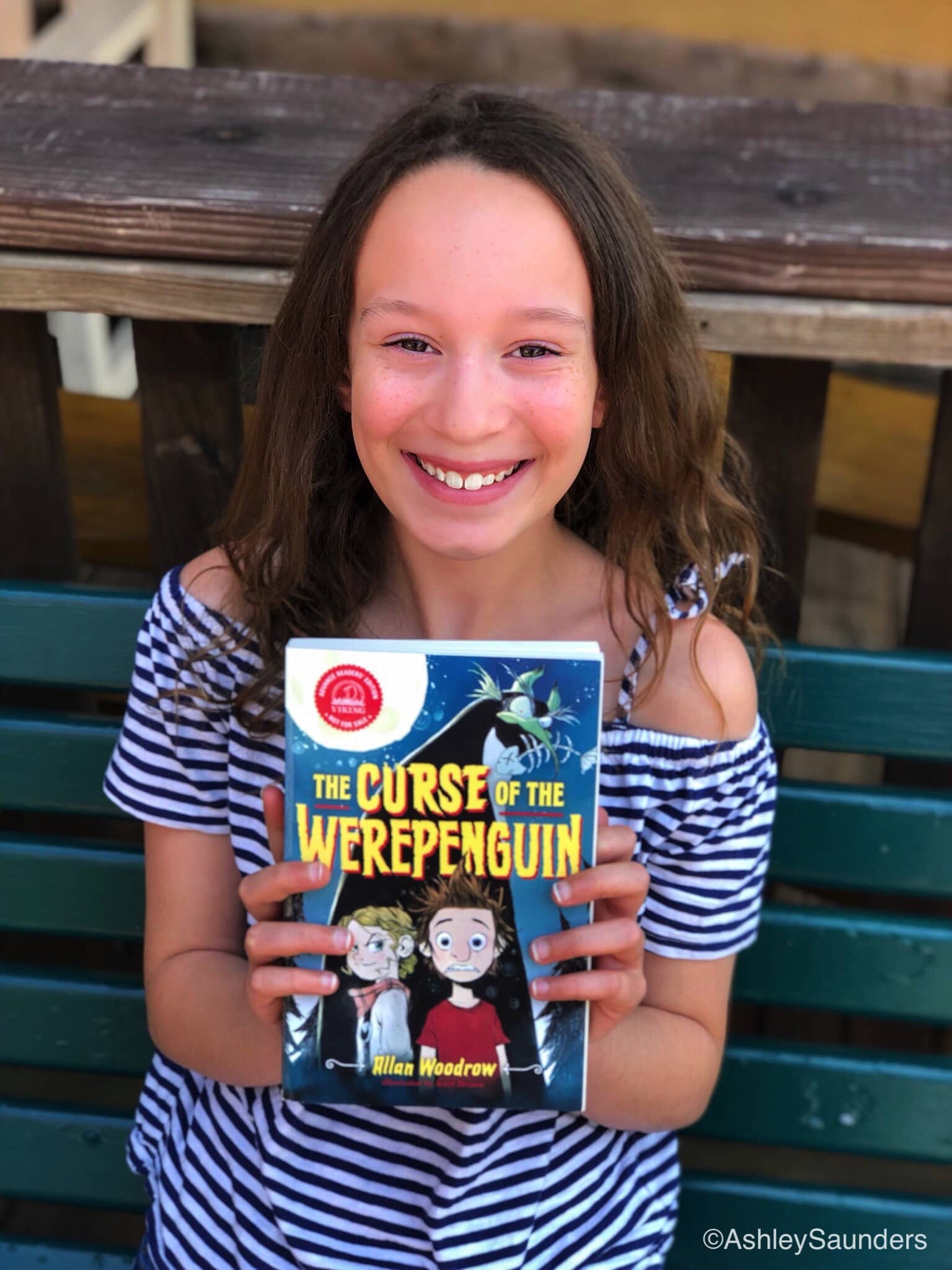 Thank to Penguin Random House for sending us an advanced copy of the book. All opinions are our own. Affiliate links may be used.
About The Curse of the Werepenguin
All orphan Bolt Wattle has ever wanted was to find his true family. When a mysterious baron in far-off Brugaria sends for Bolt, he wonders if he's getting closer to finding his long-lost parents. But Baron Chordata appears to be a twelve-year-old boy who wears tuxedos all the time, shouts at everyone, and forbids Bolt from asking questions. Things couldn't get any worse . . . until midnight, when the Baron bites Bolt and turns him into a half boy, half penguin.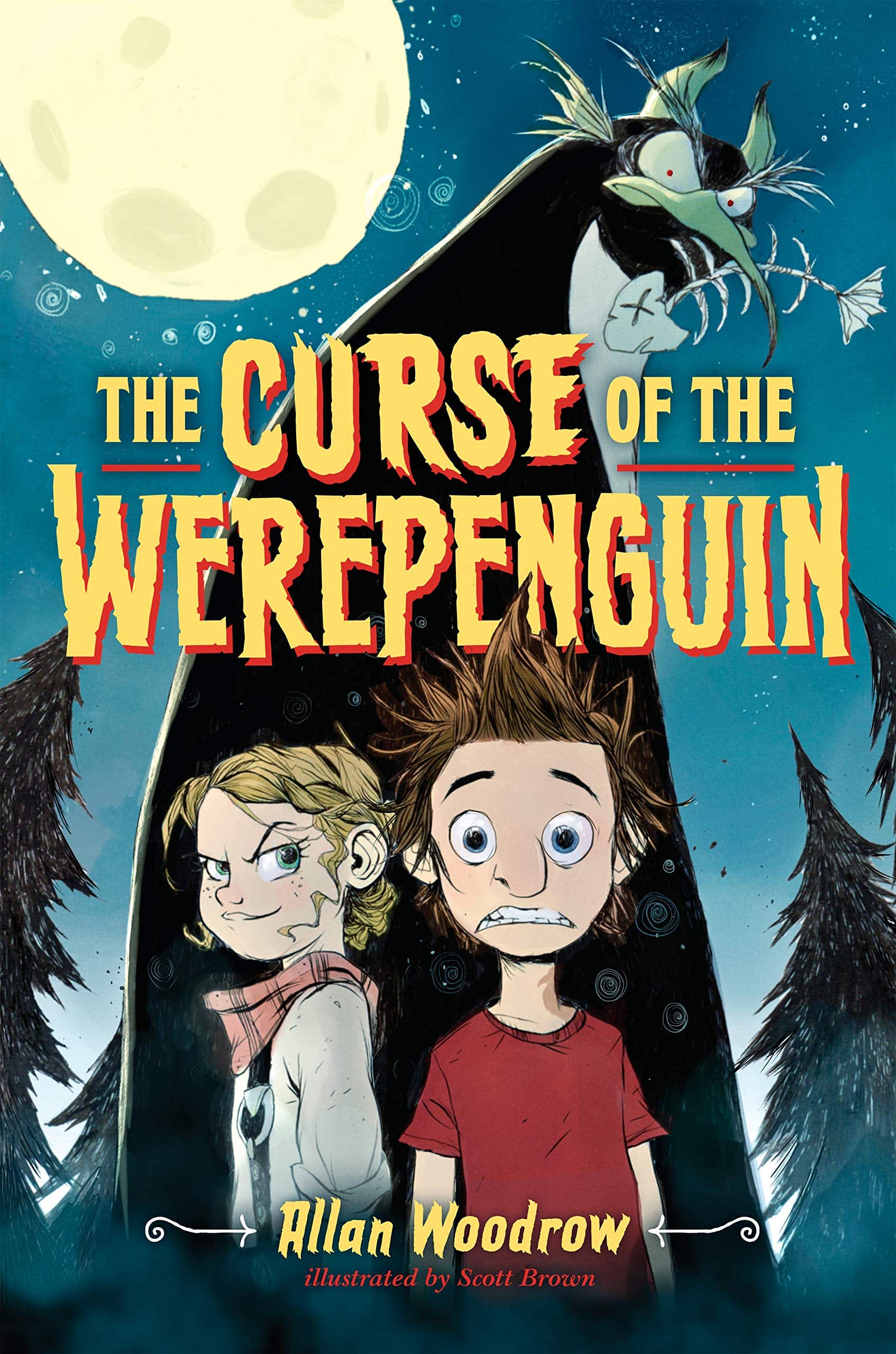 Then things really couldn't get worse– nope, wait, they get a lot worse. With the help and hindrance of a plucky girl who just might be the world's greatest bandit, a whale cult led by a man whose weapon is a stale loaf of French bread, and a sinister but friendly fortune-teller who can't stop cackling, Bolt's on a quest to reverse the curse, return to human form, and stop the Baron from taking over the country of Brugaria with his army of mind-controlled penguins in what might be the weirdest–and funniest–middle-grade novel you've ever read.
Favorite Quotes from The Curse of the Werepenguin
To celebrate the release of Curse of the Werepenguin tomorrow, my daughter is sharing her favorite quotes from the book:
"You don't know who you're dealing with." – Annika
"I am Annika, the fiercest bandit of them all." – Annika
"No. BFFs care for each other. Respect each other. Just like family does." – Bolt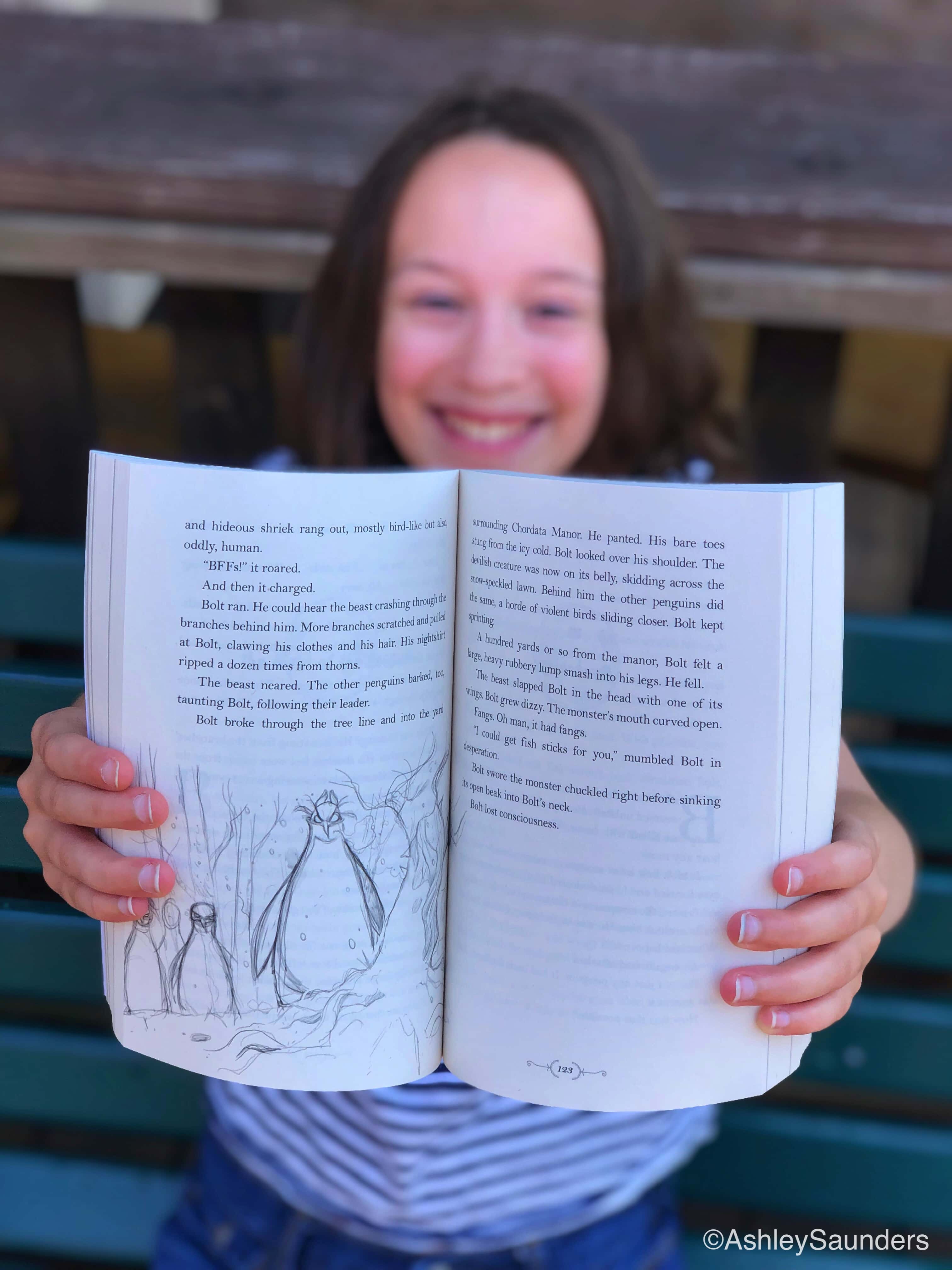 "I've always thought of a zoo as merely a cage for animals, for them to be gaped at for the public's amusement. But perhaps animals deserve a happy home and a family too. I have a lot to think about." – Zoo Owner
"I am glad my story could enlighten you. Now, it is only a few seconds before midnight and I must take my leave. When midnight strikes my work here is just beginning." – Penguin Caretaker
"I am a thunderbolt! I am fierce!" – Bolt
Where to buy The Curse of the Werepenguin:
Curse of the Werepenguin is available August 13, 2019. Pre-order it now from Penguin Random House or Amazon.