Calling all heroes and villains, VKs and AKs, Descendants 3 is officially available on DVD today! Mal, Evie, Carlos, and Jay return to the Isle of the Lost to recruit a new batch of villainous offspring to join them at Auradon Prep. But when Hades jeopardizes the safety of Auradon Mal decides to permanently close the barrier. Despite that, a powerful dark force threatens Auradon and it's up to Mal, her friends, and some unlikely allies to save everyone.
All that battling can make a kid hungry. We are celebrating the release of Descendants 3 and new villain kids joining the ranks of Auradon Prep with these wickedly good Descendants VK Day Cookies. Read on to find out how to make your own and see what you can expect to find on the Descendants 3 DVD bonus features.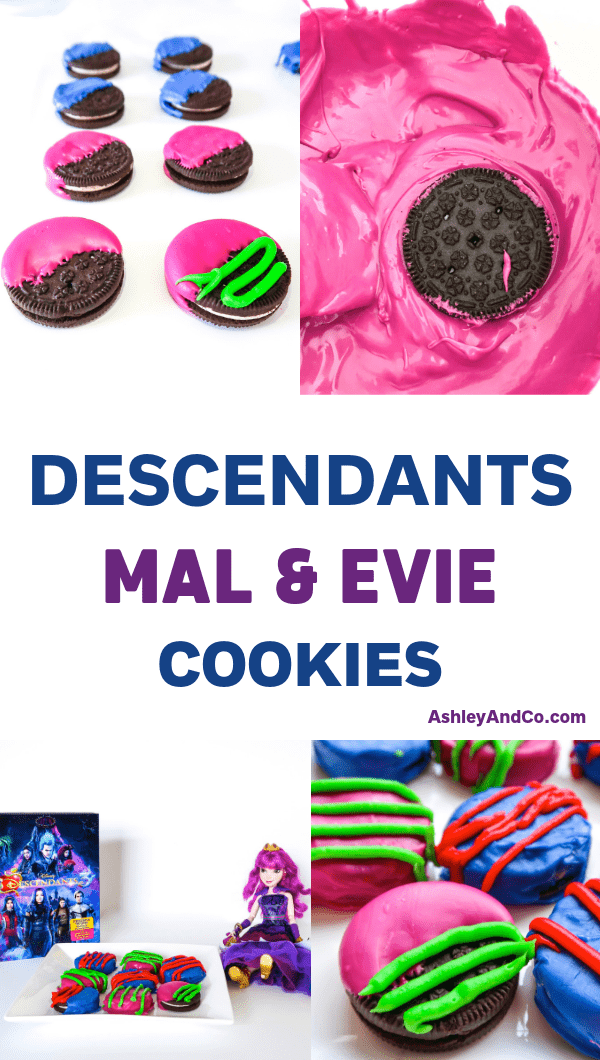 Thank you to Disney for sending us a copy of the movie. All opinions are our own. Affiliate links may be used.
Descendants 3 DVD Bonus Features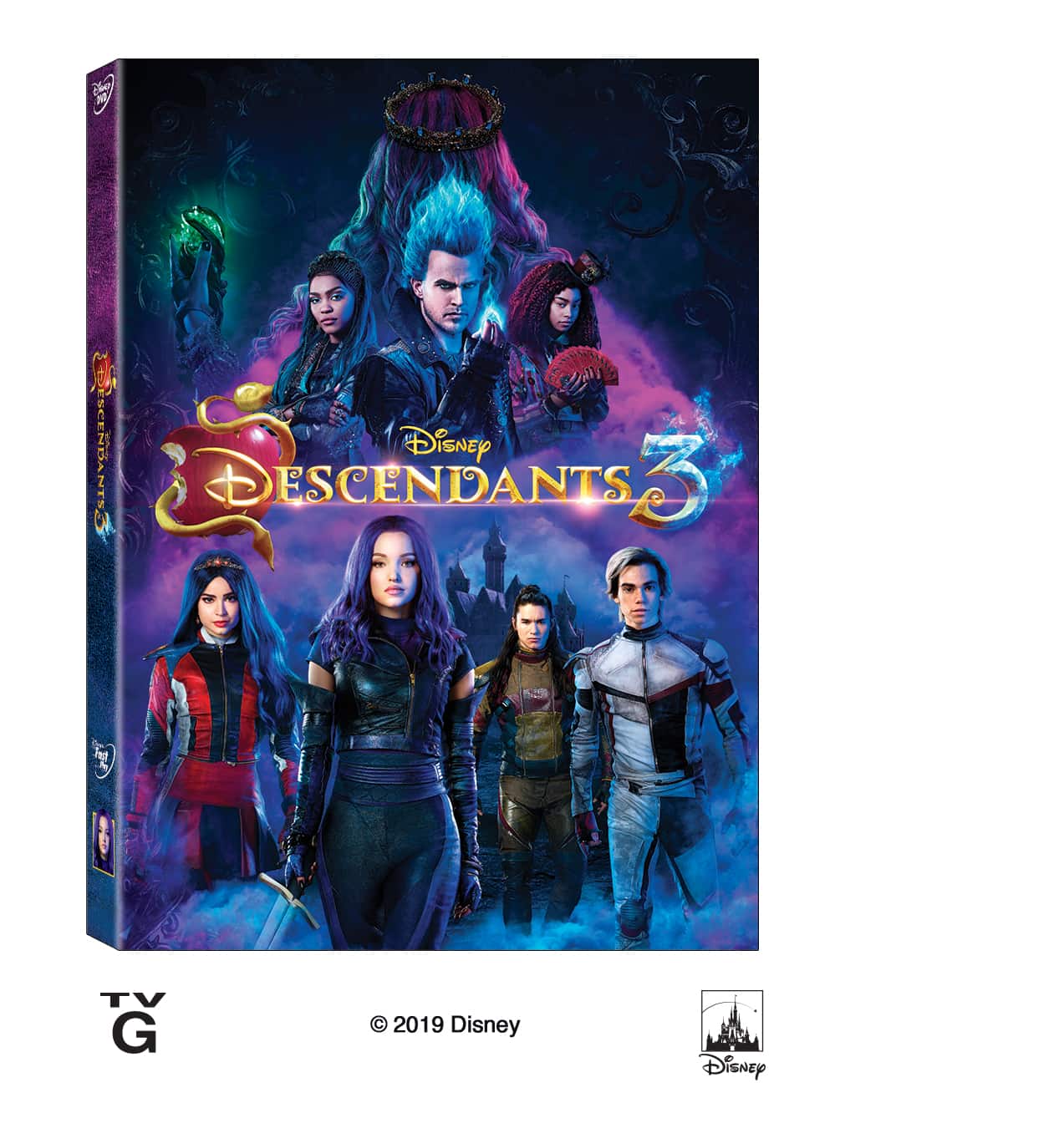 Descendants fans are going to love the bonus features when they pick up their DVD copy of the movie. My kids are all about the blooper reels and seeing deleted scenes. The Descendants short story will be something fun for not only fans of the movies but also those of the novels.
Blooper Reel
Deleted Scenes
Under The Sea: A Descendants Short Story
What happens when Mal is on the Isle of the Lost and Uma is on the loose? We find out in this short story. Under the Sea isn't quote as fun as Sebastian made it out to be in The Little Mermaid, at least not with Uma around!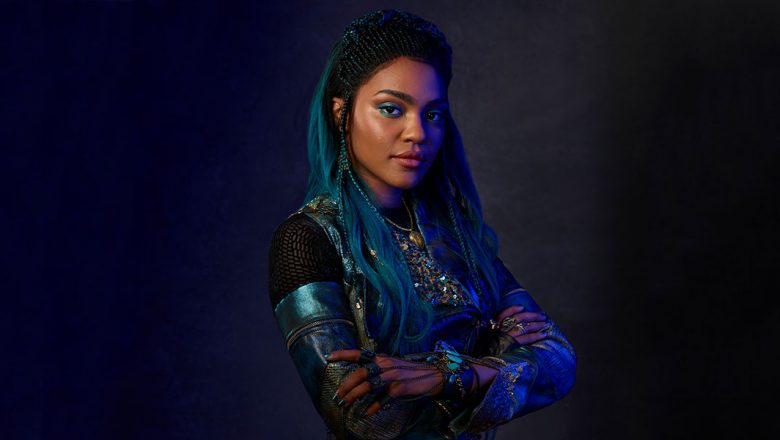 Descendants VK Day Cookies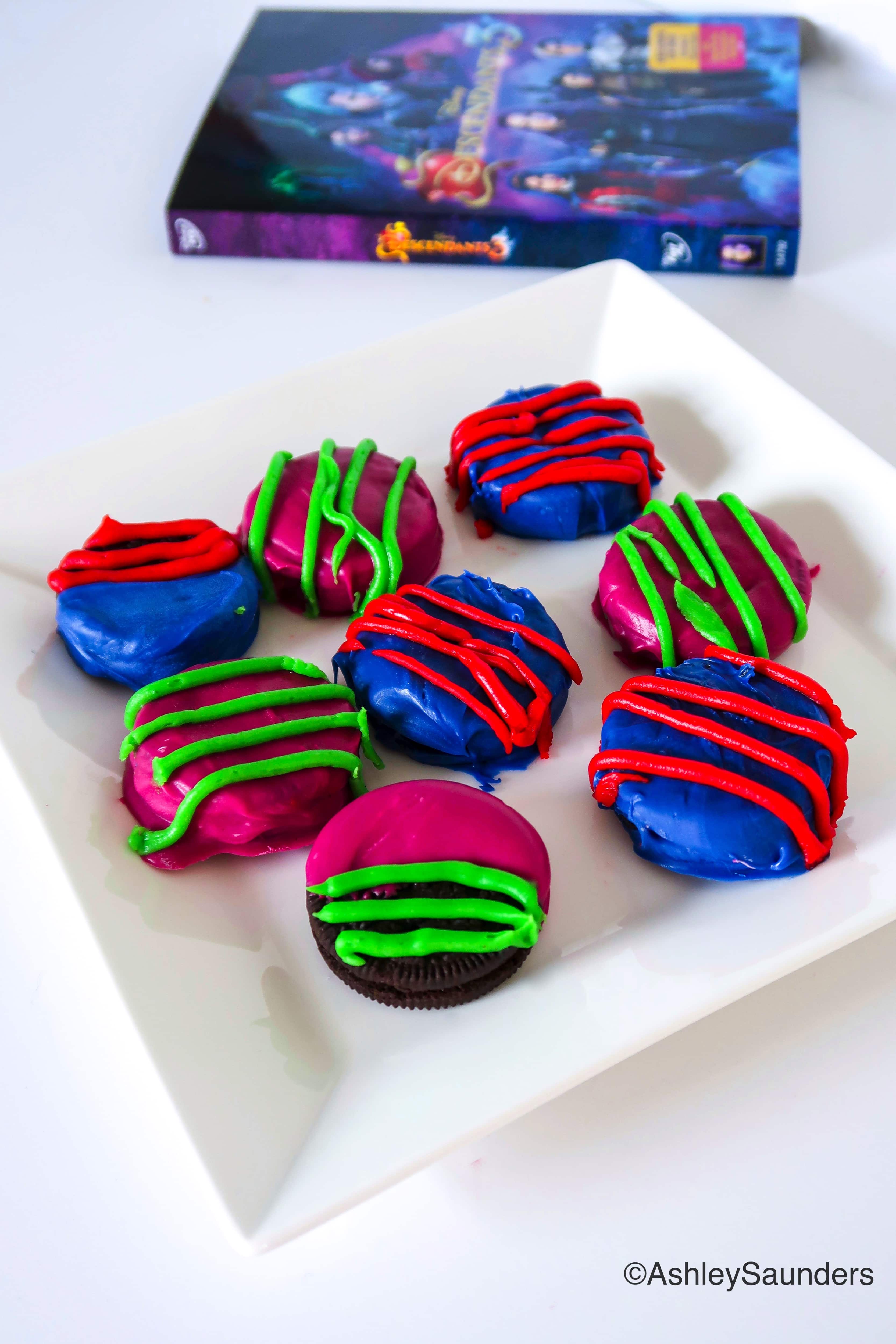 The dome has come down and the kingdom is finally united. What better way to celebrate than with some tasty VK Day cookies inspired by everyone's favorite VK duo, Mal and Evie?! These cookies are perfect to enjoy while watching Descendants 3 on DVD or whenever, because VKs don't always follow rules like you have to eat your dinner first.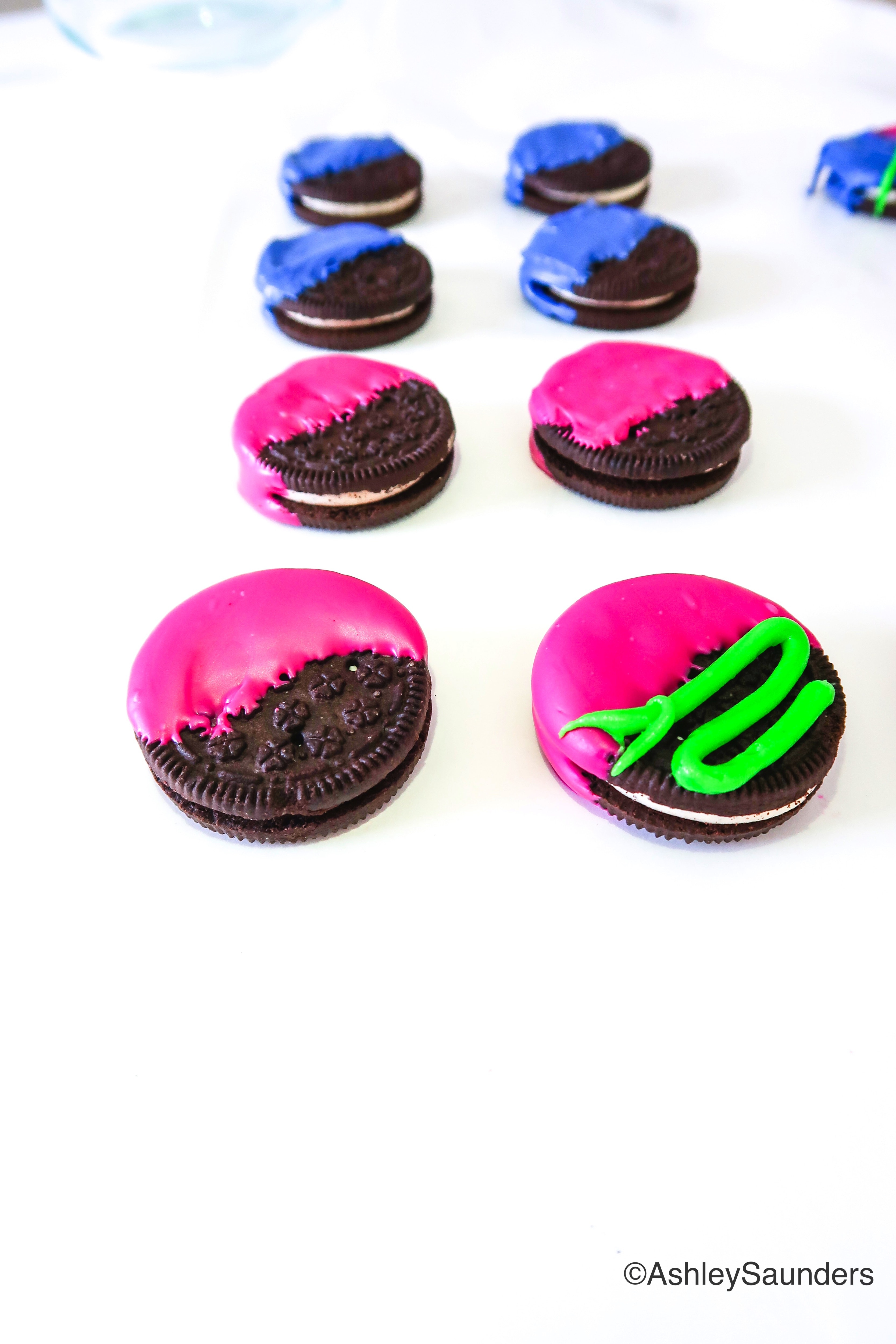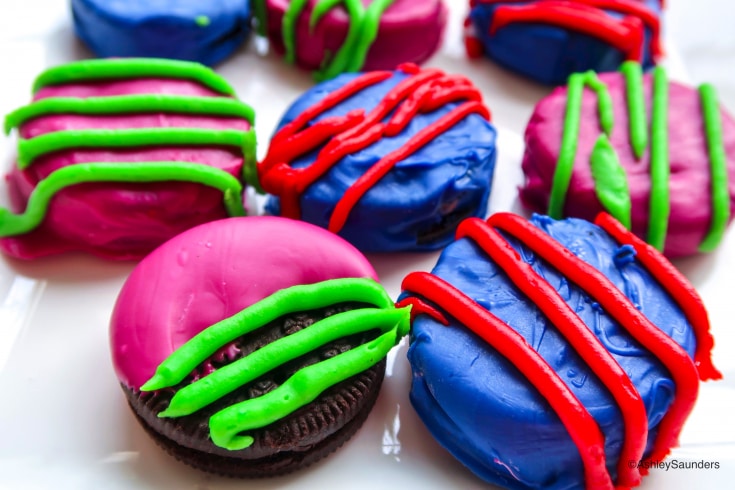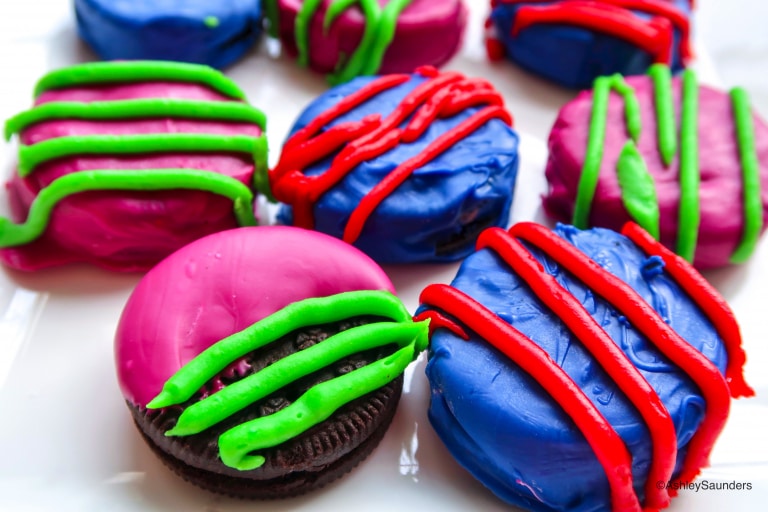 Yield:

12
Descendants VK Day Cookies
Additional Time:
20 minutes
Ingredients
Blue Candy Melts
Purple Candy Melts
Oreo Cookies
Green Icing 
Red Icing 
Wax Paper
Instructions
Place each color candy melt into separate, microwave safe bowls.
Microwave the candy melts for 30 seconds, then stir. Repeat this until the candy melts are fully melted.
Line a baking sheet with wax paper.
Dip the cookies into the candy melt, covering completely or partially. I did a mix of both.
Place the dipped cookies onto the wax paper.
Using the icing, add lines to the cookies for a pop of villainous color.
Allow to cool in the refridgerator for about 20mins
Enjoy your Mal & Evie inspired cookies while watching the all new Descendants 3
Where to buy Descendants 3:
You can pick up Descendants 3 from Amazon, Target, Best Buy, and wherever else DVDs are sold.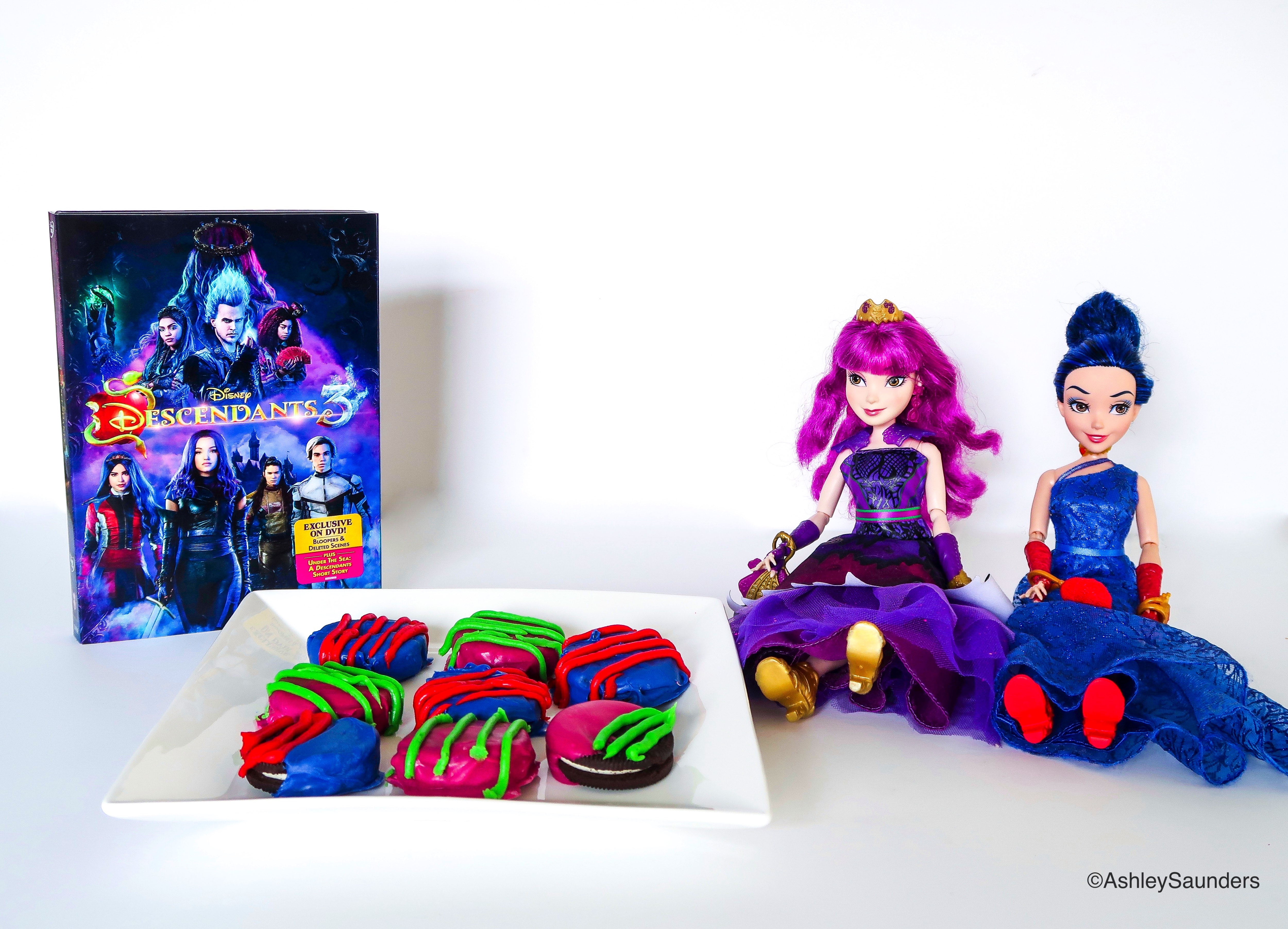 Descendants 3 Dolls, Books, and more
Complete your Descendants collection with these must haves. Every Descendants fans needs the dolls, books, and wickedly cool craft supplies. Thank Maleficent that we can shop online because I don't know about your stores, but ours can hardly keep these toys in stock.