Calling all my coffee drinkers. Sometimes it's a a drip coffee kinda day, you have no where to be and all the time in the world to wait for that delicious brew to finish. Other times you need to make a quick cup to go because the kids have sports you're already running late. The good news is you no longer have to clutter your counter with two different coffee machines. The Keurig K-Duo Essentials Coffee Maker is here and for only $99 it's a steal.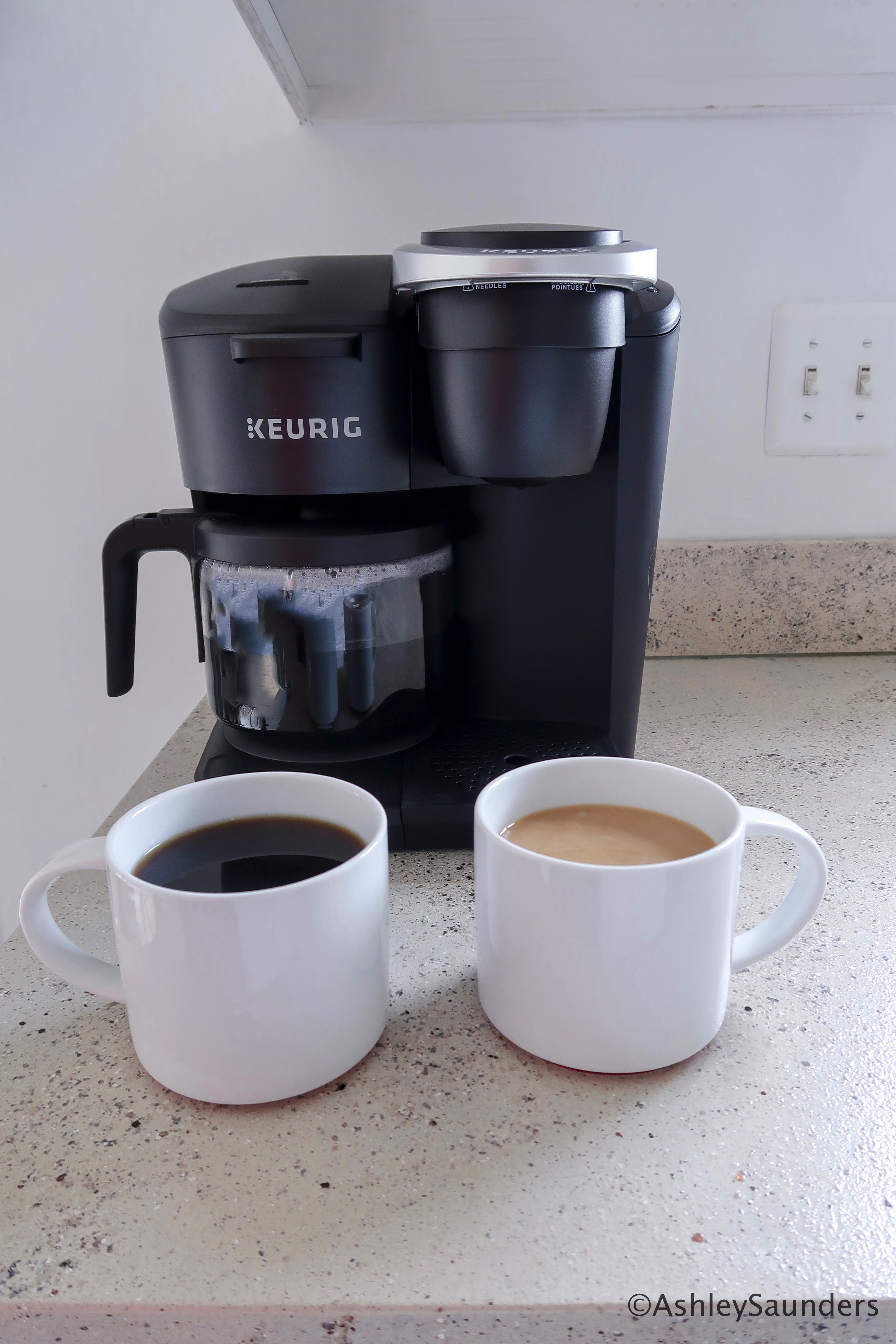 I received this product for free from Moms Meet (momsmeet.com) to use and post my honest opinions. Compensation for this post was provided and this page may contain affiliate links.
Keurig K-Duo Essentials Coffee Maker Review
I have to start this Keurig K-Duo Essentials Coffee Maker Review by saying yes, this Keurig does what no other has done before, it brews K-Cups AND ground coffee. Game changer!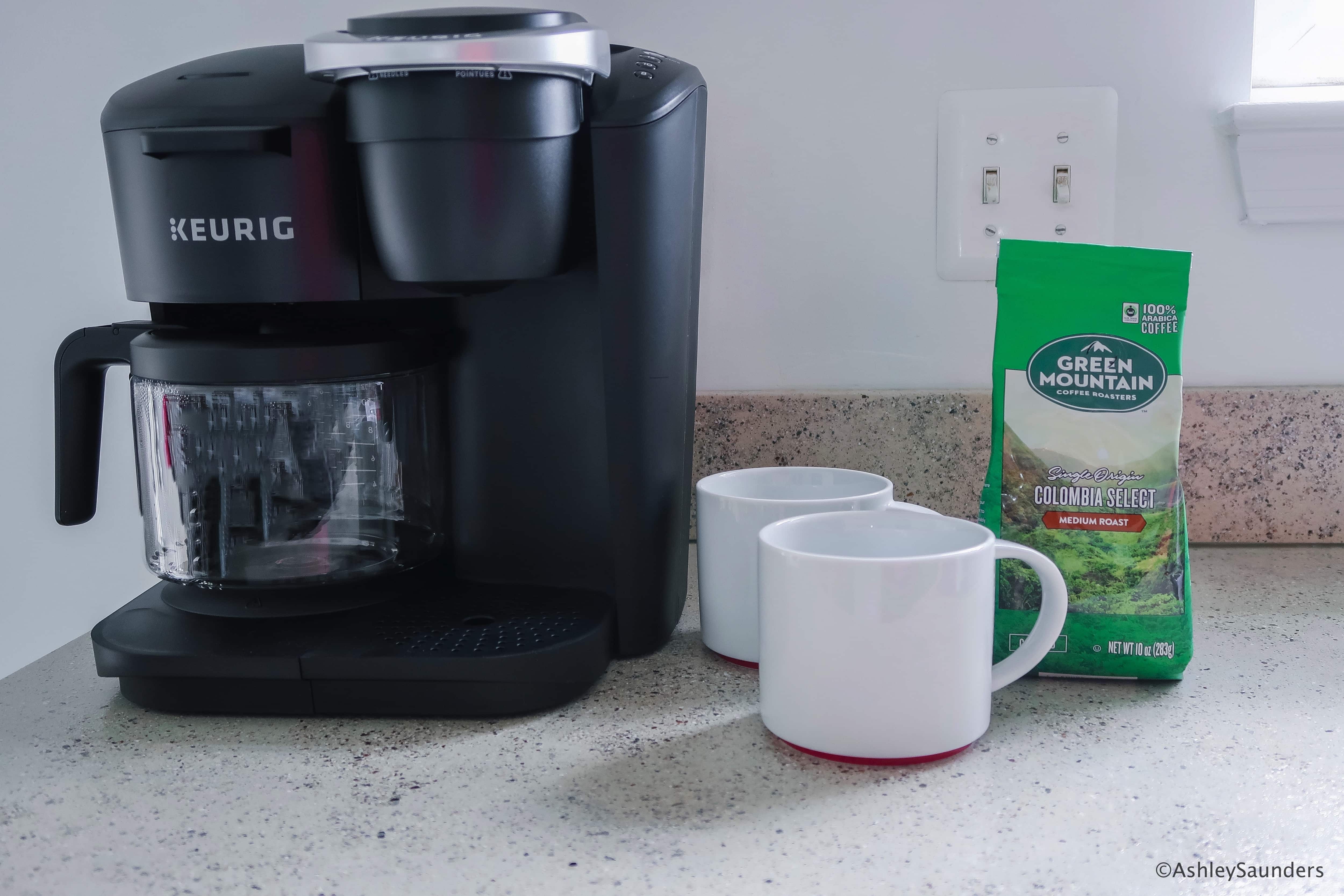 You would think that would make this Keurig massive and take up so much counter space. Wrong! The Keurig K-Duo is only a smidgen wider than my old Keurig K40. This is due to the design, the water reservoir is on the back while the ground coffee brewer is to the side of the K-cup brewer.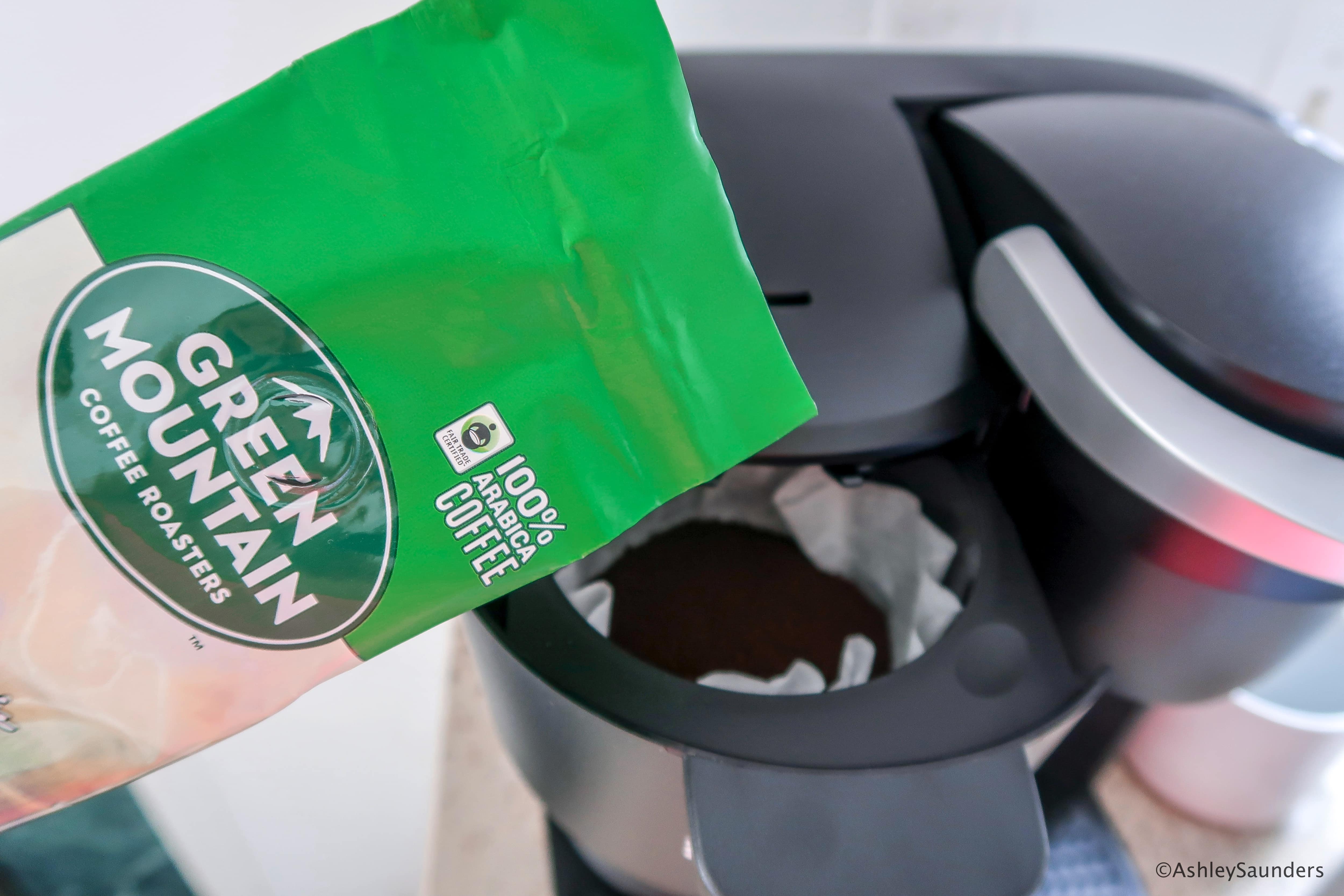 Lets talk about brewing coffee with the Keurig K-Duo. The glass carafe holds up to 12 cups of delicious coffee while the heating plate will stay on to ensure your coffee stays warm from first pour to the last. There is a built in auto-off feature but if you need or want to turn off the heating plate before that, simply hold down the cups button until the red light turns off.
What's the best part about the carafe side of the K-Duo? Pause & Pour. This feature allows you to pause the coffee maker, mid-brew, for 20 seconds so you can get the first cup of coffee straight into your soul right away.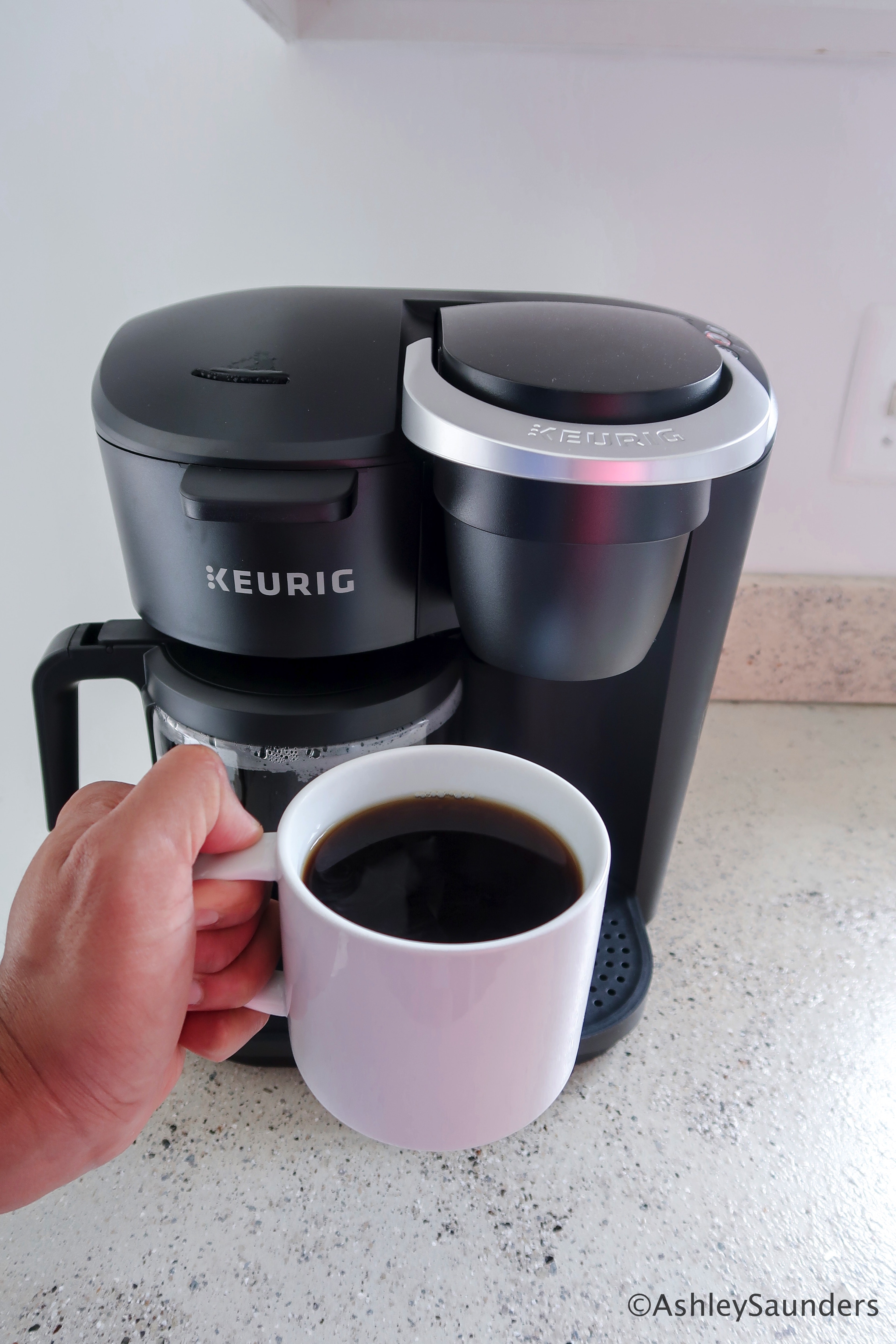 Just like other Keurig models, the K-Duo is travel mug friendly. You can brew 8, 10, or 12 cups in the carafe or an 8, 10, or 12 ounce cup. Select cups for ground coffee or oz for single serve, it's so easy even a sleep deprived parent who can barely see straight in the morning can do it.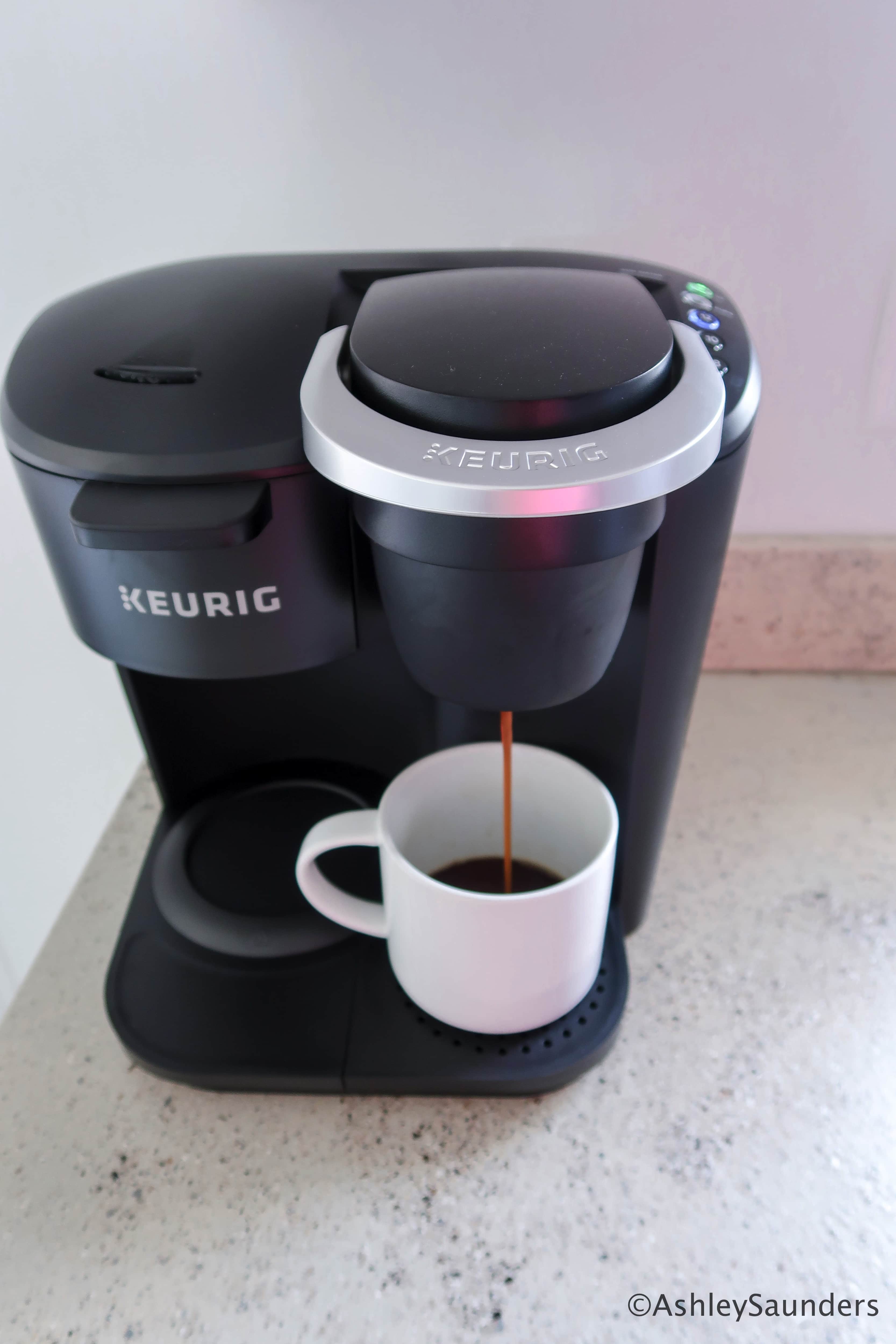 Where can you buy the Keurig K-Duo Essentials Coffee Maker?
The Keurig K-Duo Essentials Coffee Maker can be purchased exclusively on Walmart's website for $99 before tax. Like I said before, to be able to brew ground coffee and K-cups for that price is a steal! Pick up yours today!