Howdy Partners and Cadets, Toy Story 4 is now available to own on Digital HD and on Blu-ray, 4K, DVD October 8, 2019! In Toy Story 4, Bonnie and her toys set off an epic RV adventure. We also enjoy traveling as a family and I thought what better way to celebrate the release of the film than a tasty snack. This Toy Story inspired road trip snack idea is perfect for Space Rangers, Cowboys, Shepherdesses, Bunnies, and Duckies. No sporks or other utensils are needed unless Forky tags along for the fun.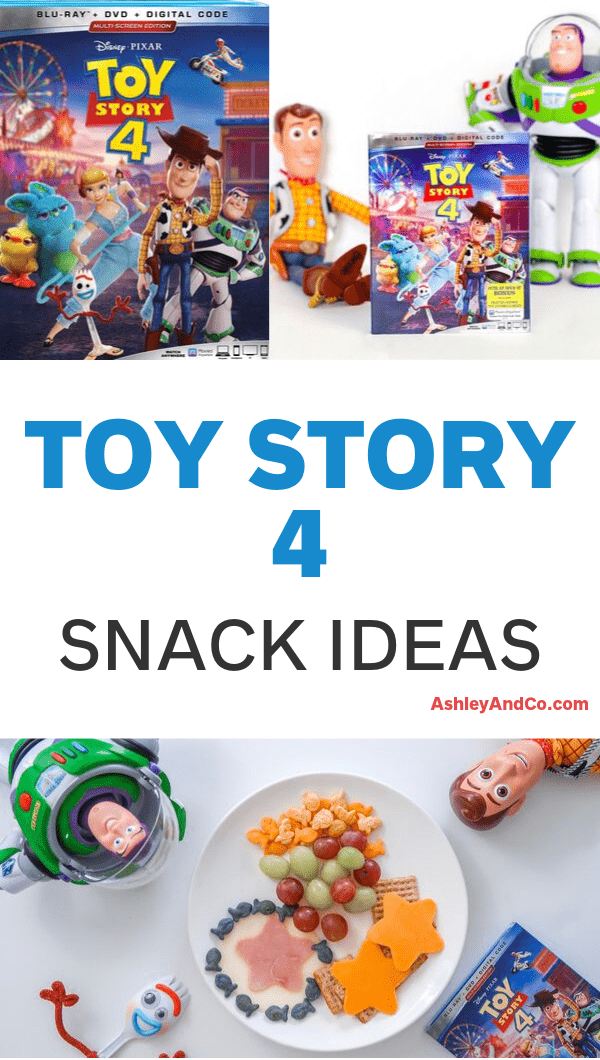 This post is in partnership with Disney Pixar. All opinions are my own. Affiliate links used below.
Toy Story Inspired Road Trip Snack Idea
Although I'm calling this a road trip snack idea, you can also use these for your next family movie night or Toy Story party. These are some of my kids' favorite go-to snacks and sure to make all your little toys happy.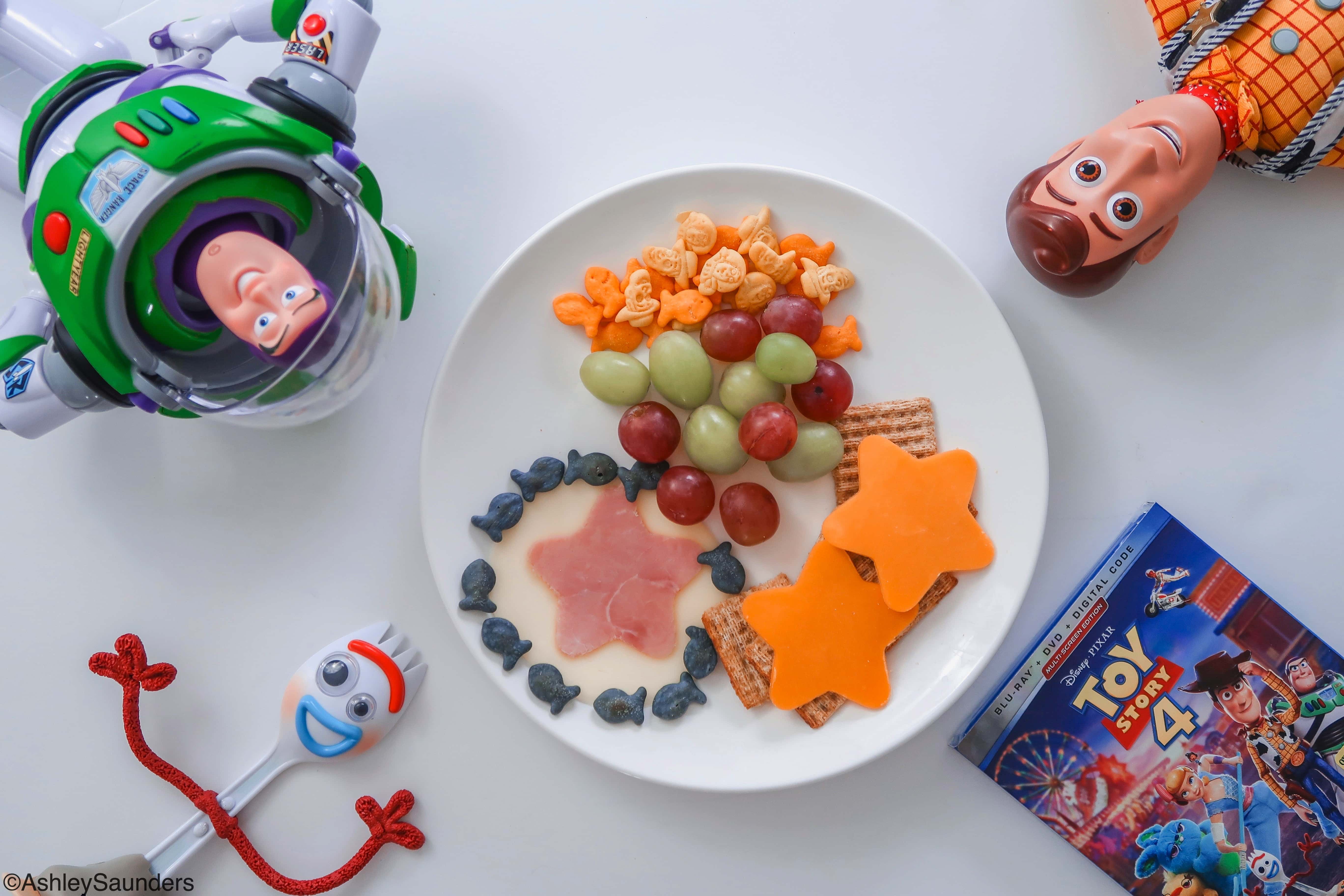 With a little prep time you can bring the magic of Toy Story 4 to snack time or even lunch. Mine asked for me to pack this in they lunchbox. I'm all about sandwich alternatives so that works for me!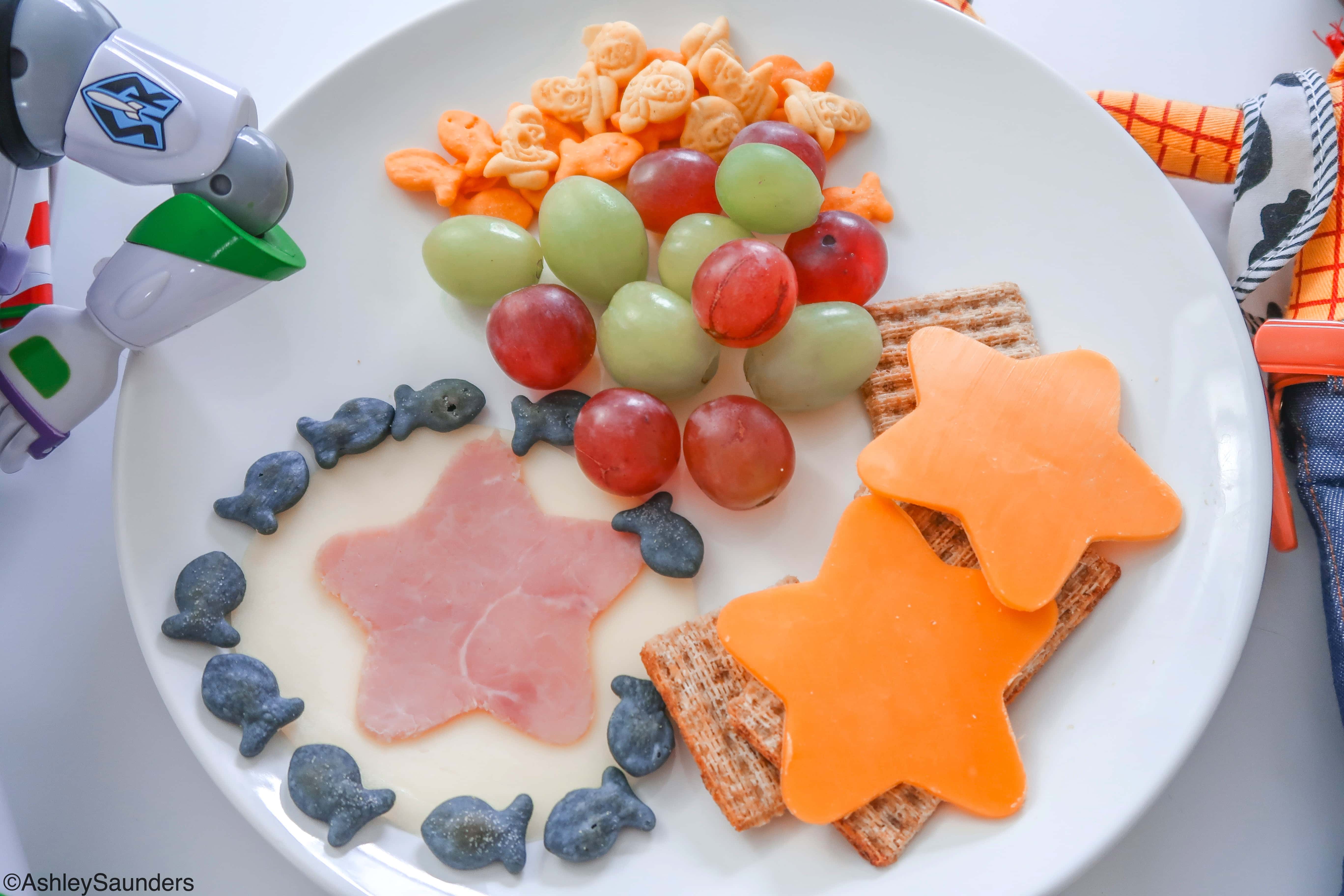 When it comes to road trips and eating in the car the goal for me is to minimize mess. My best tip is to get a container with a sturdy lid. That keeps leaks from happening. The nice thing about these containers is that if your child spills something in them they don't fall apart like a paper bag. They can also double as a lap desk so they can color or play Toy Story bingo (see below for your free download).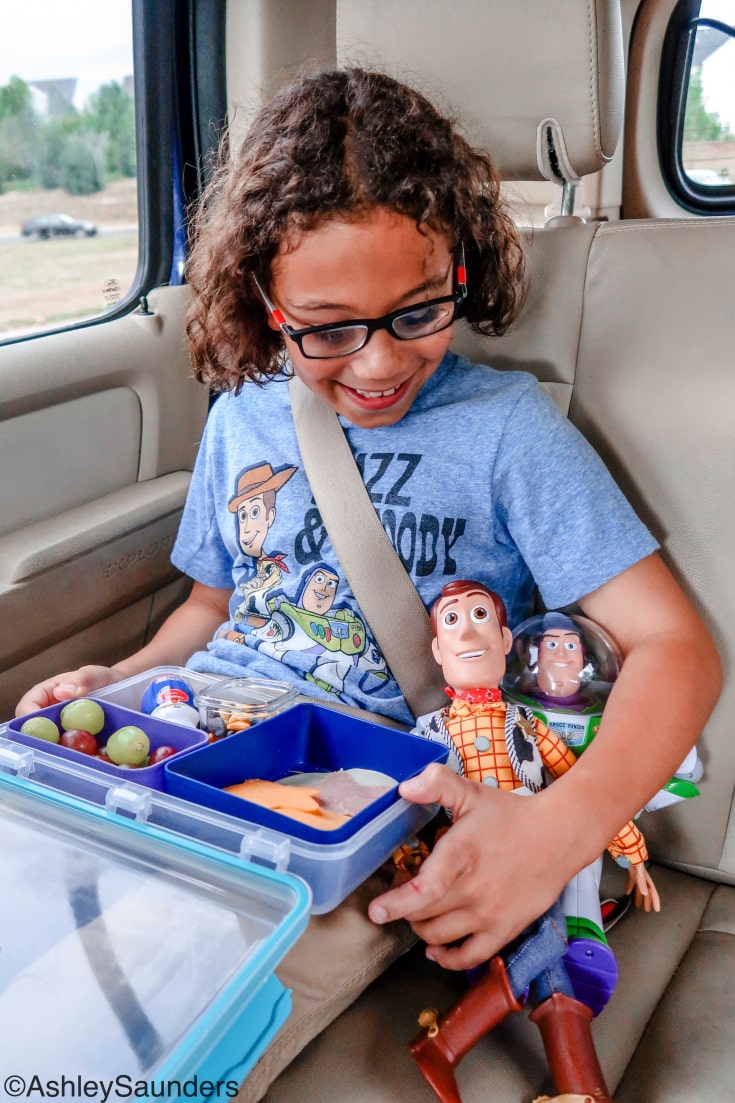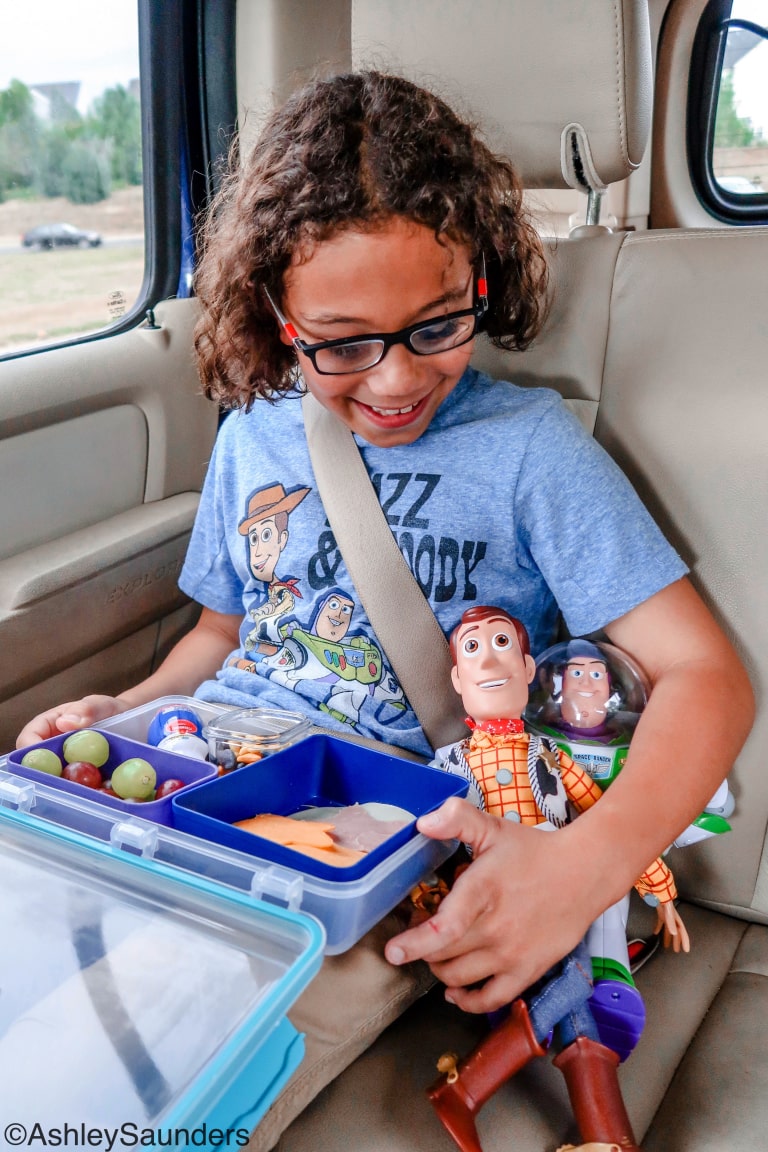 Toy Story Inspired Road Trip Snack Idea
Inspired by Toy Story 4, this road trip snack idea is perfect for travel or movie night at home.
Ingredients
Provolone Cheese Slices
Cheddar Cheese Slices
Wheat Crackers
Green and Purple Grapes
Ham Slices
Toy Story 4 Goldfish Mix
Yogurt Smoothie
Instructions
Using the cookie cutter, cut the cheese and ham into star shapes for Woody's badge and the Pixar Ball.
Assemble your plate or travel container with all your ingredients.
I stacked the cheddar stars on top of the wheat crackers for Woody's badge. The ham stars are on the provolone cheese with blue goldfish as a nod to the Pixar Ball.
Green and Purple grapes are for Buzz Lightyear.
Then I put a handful of Toy Story 4 goldfish crackers on the plate.
For the car, this is my favorite way to transport treats. These lids lock tight to revent spills. They are also sturdy enough that they won't fall apart on your kids if they spill anything inside the containers.
Notes
No utensils needed unless Forky comes along for the ride! Please check all labels for allergy info.
Toy Story Car Ride Bingo
Download your free Toy Story car ride bingo boards!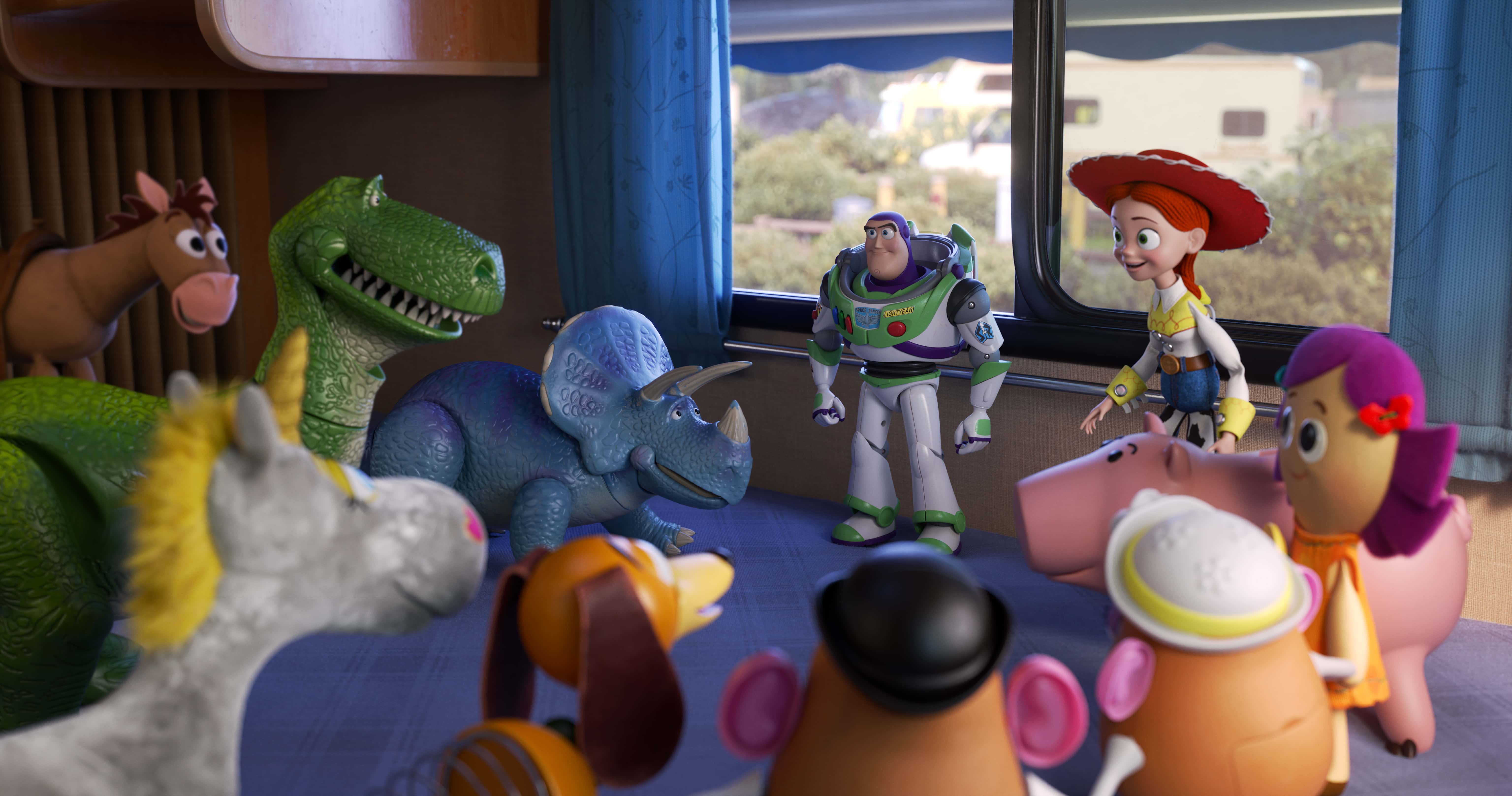 Toy Story 4 Bonus Features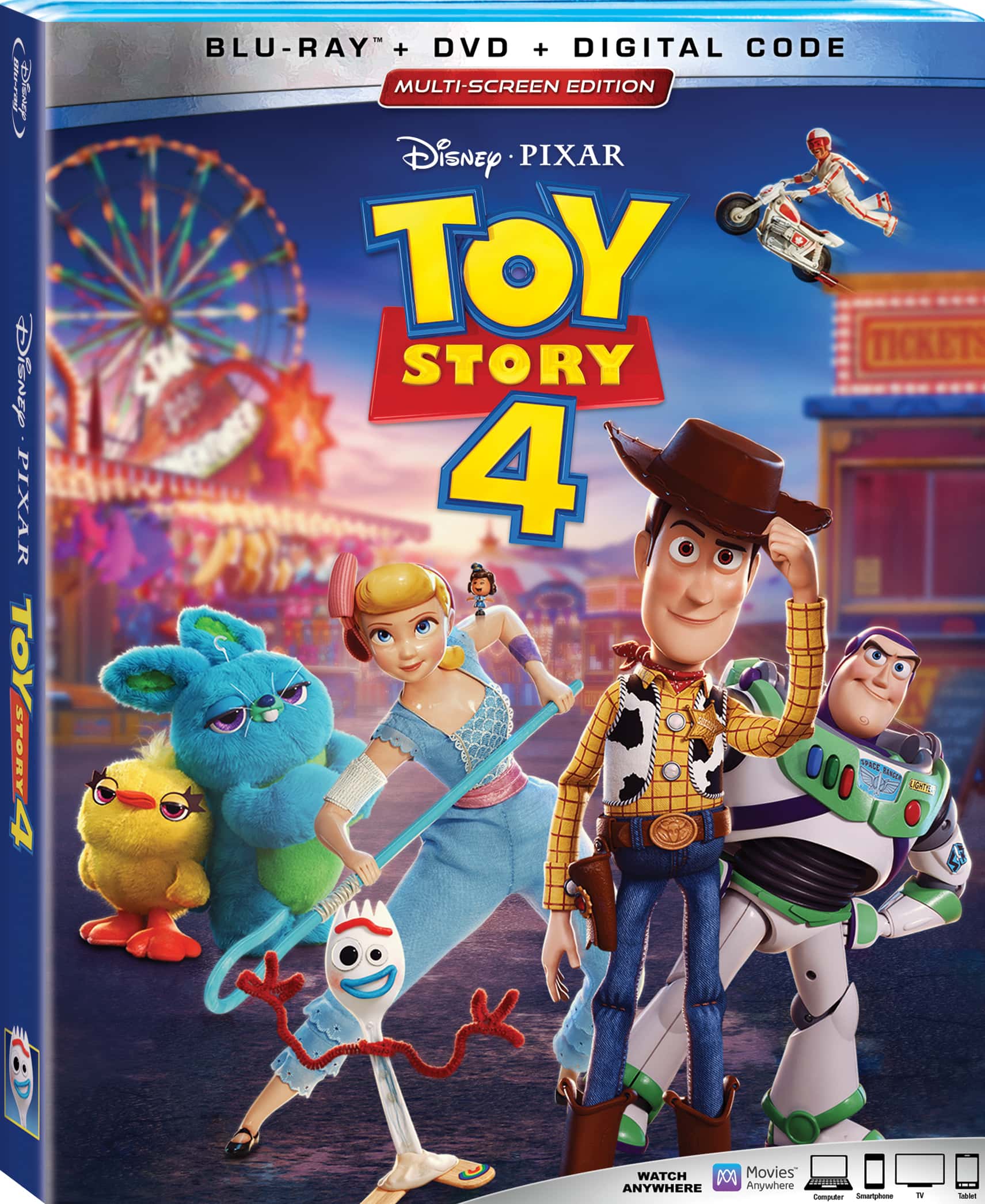 Blu-ray & Digital:
Toy Stories – The Toy Story 4 cast and crew share their love of toys!
Woody & Buzz – Take a look at the relationship between these two legendary characters.
Bo Rebooted – Discover how Team Bo reimagined all aspects of Bo Peep's identity to arrive at the fully realized character seen in the film.
Toy Box – Enjoy a collection of mini-docs on the film's memorable new characters, featuring the voice actors, director Josh Cooley and Pixar artists talking about the many elements that make these characters fun and lovable
Let's Ride With Ally Maki – Ally Maki, voice of Giggle McDimples, learns all about Pixar's dialogue recording process from director Josh Cooley and his team.

Deleted Scenes introduced by director Josh Cooley including:

Scamming Playtime
Bo Knows Hippos
Desperate Toys
Knock-Offs
Recruit Duke

She's The One

Audio Commentary, trailers, and more!
Related: All The Toy Story 4 Easter Eggs You May Have Missed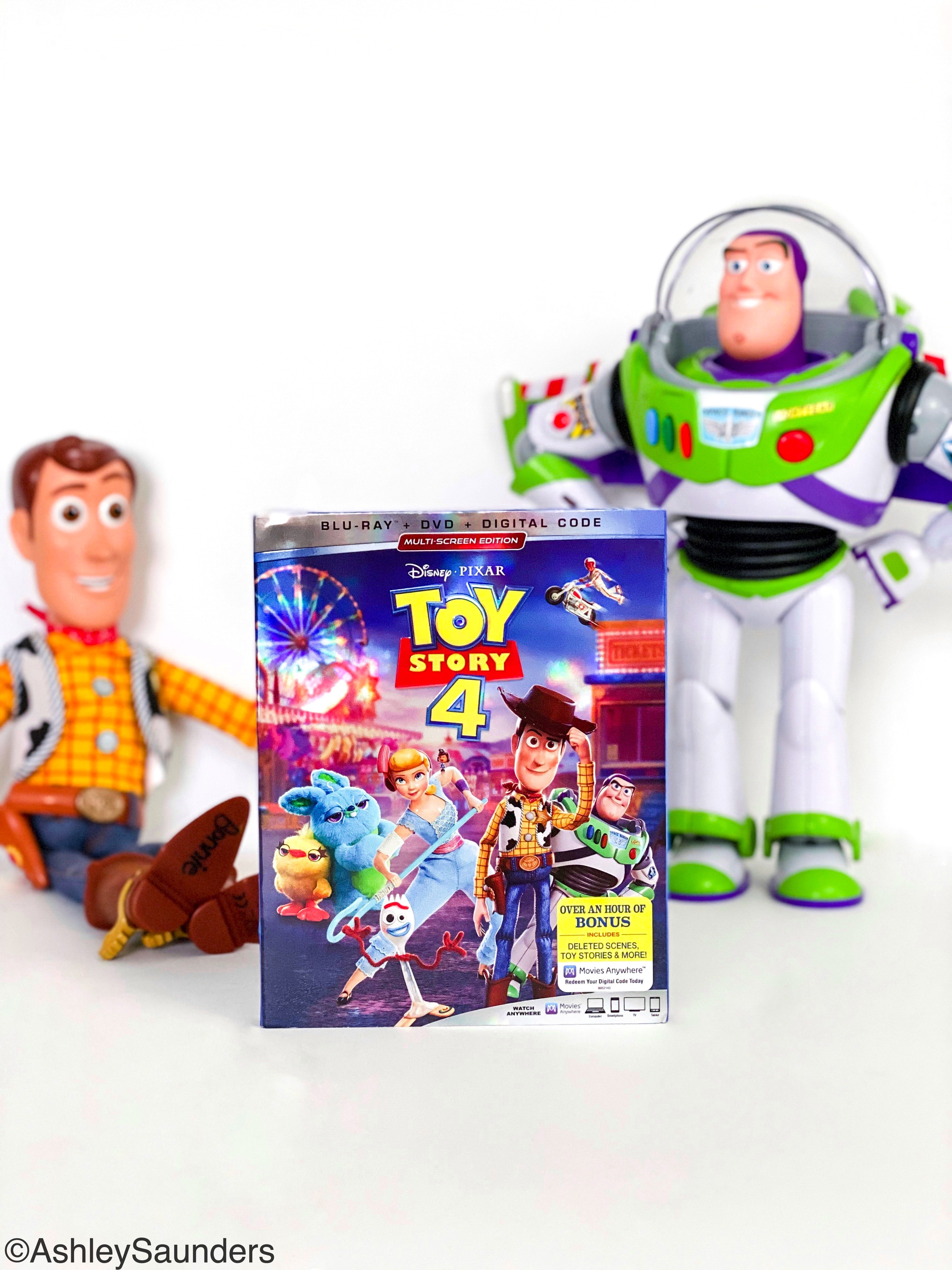 Digital Exclusives:
Anatomy of a Scene: Prologue – Filmmakers and crew review key scenes of the movie and dissect the practical and technological methods used to bring them to life.
Additional Deleted scene –

Bonnie's Playtime