The highly anticipated follow-up to the mega-hit Frozen, Frozen 2 aims high looking to become your new favorite Disney animated film. From the impressive songs to the gorgeous animation does Frozen 2 capture the magic of the original?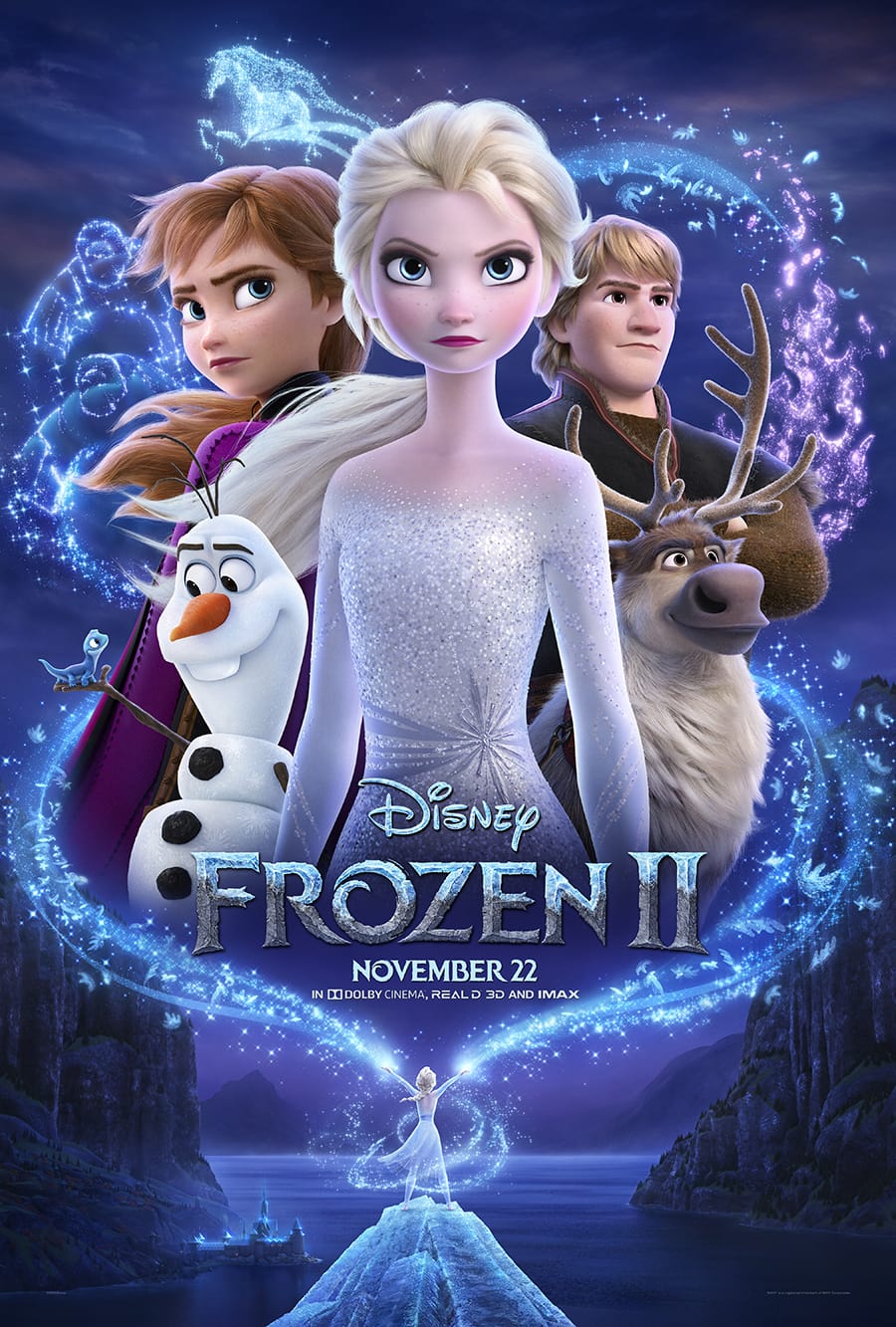 Frozen 2 is magical, full of the same joy and wonder that made the first film endearing to all. With intense themes and complex emotions, this Disney film shows itself to be unique, ultimately guiding us in how to deal with the inevitable, change.
Frozen 2 Movie Review
Frozen 2 begins with a flashback scene featuring Elsa and Anna's parents telling the story of the Forbidden Forest and Arrendelle's history with the people there. Then we find our characters in the present, living happily and secure in their kingdom. In fact, Elsa, Anna, Kristoff, Sven, and Olaf are having a game of charades which shows you it is hard to beat a snowman who can change shape.
Related: Frozen 2 New Characters
Unfortunately, not everything is as serene as it seems. Elsa begins to hear a voice calling to her. Unsure of what or where it is coming from she tries to ignore it. Eventually she gives into it's call and calls back to it, questioning what it wants from her. Meanwhile magical spirits drive the people of Arendelle out of their homes and to the cliffs. There Kristoff's family, The Trolls, show up and warn Elsa, Anna, and the rest about what lies ahead. They must find the truth about the past.
Heading farther north than any have ventured, Elsa, Anna, Kristoff, Sven, and Olaf follow the voice. They track it to the Forbidden Forest which is surrounded by an impenetrable mist. Fortunately it parts for Elsa's magic and once inside they learn that in order to save Arendelle, the sisters will need to rely on one another, trust in themselves, and find out the truth behind Elsa's powers and the history of Arendelle.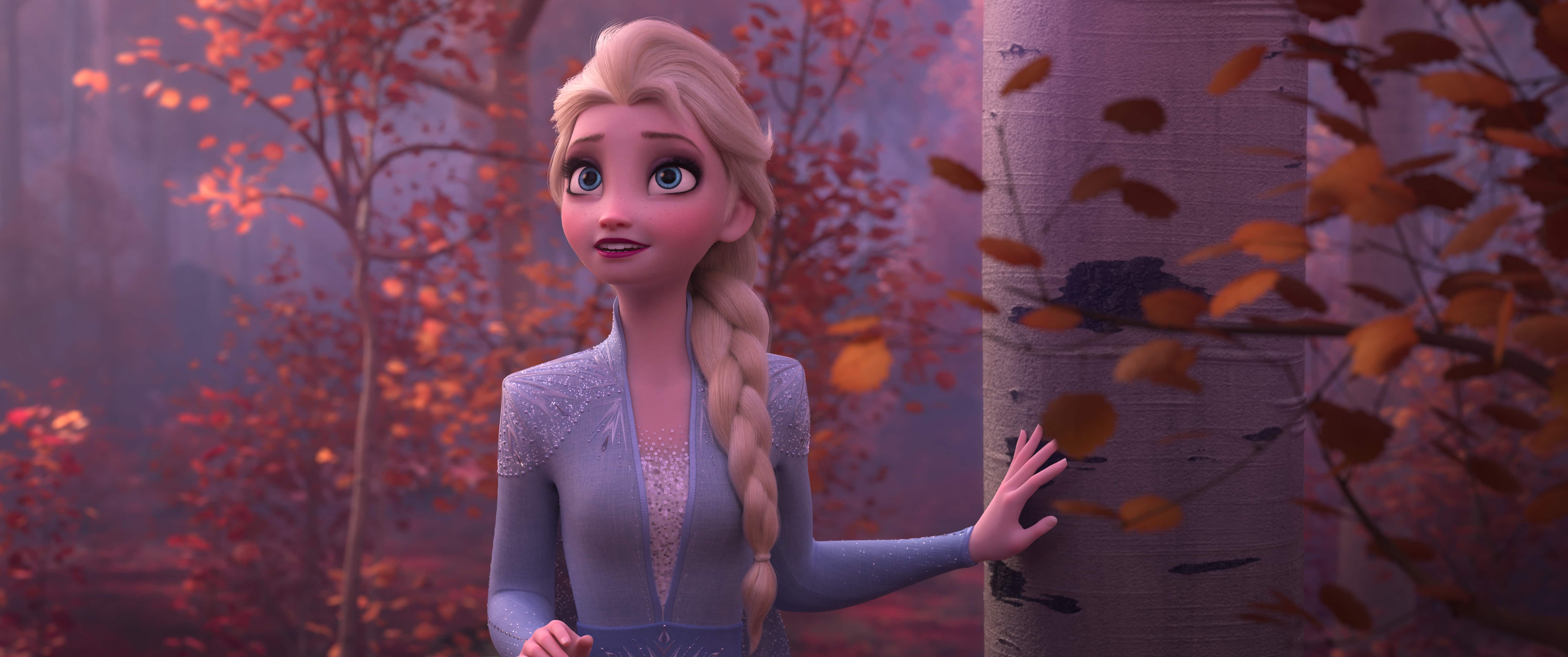 Unlike it's predecessor, Frozen 2 takes a deep dive into big emotions and dark themes. It was a bit surprising how deep they went into the complex and mature themes but in true Disney form, they also showed children (and adults) how to cope with all those emotions. This included one of the more emotional musical numbers, "The Next Right Thing."
Which brings up the fact that the music of Frozen 2 is stronger and more consistent throughout the film than in Frozen. In the original film, "Let It Go" was the big number with "In Summer" following. The rest of the score was decent but nothing amazing, especially when lined up next to Alan Menken's Tangled music. This changes in Frozen 2, with Kristen Anderson-Lopez and Robert Lopez writing each song to be a standout and not just a filler.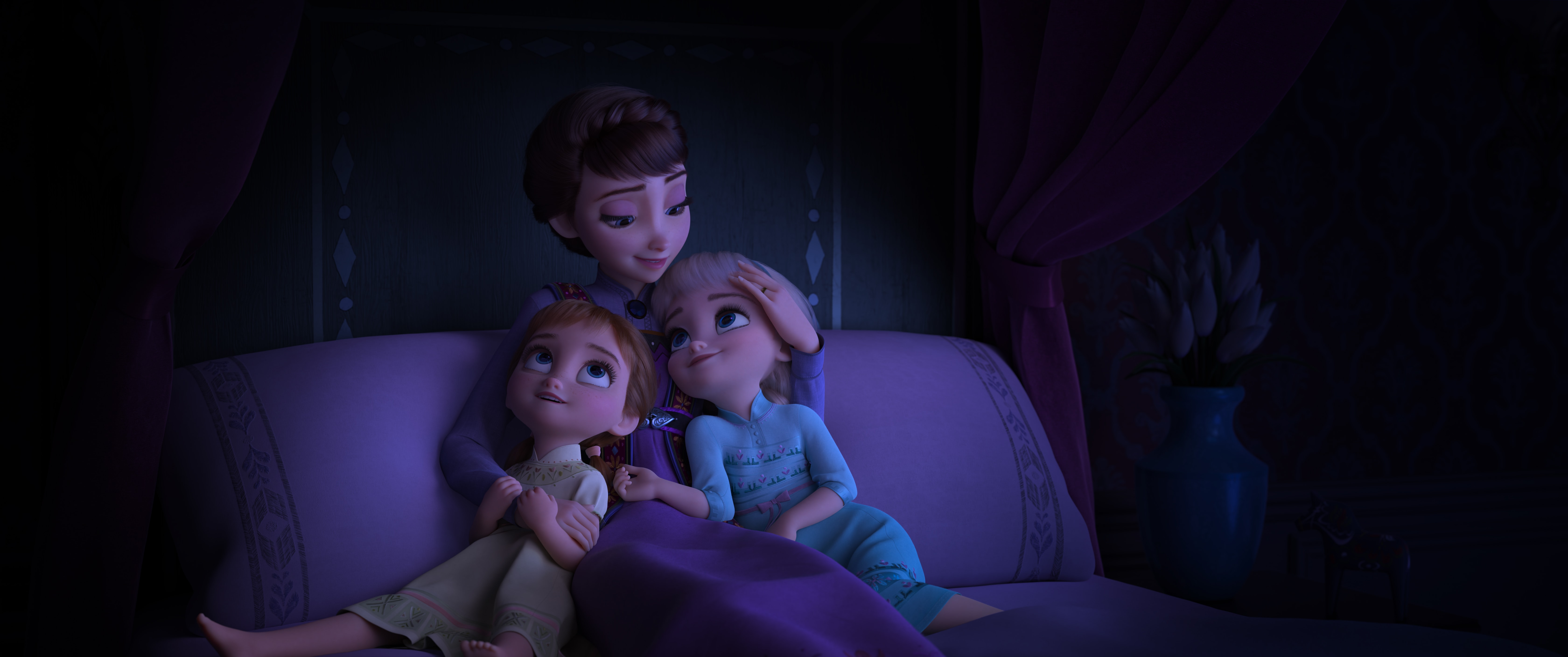 If you have heard the buzz about Kristoff's Song, it is well earned. "Lost In The Woods" and the animation that accompanies it, is 100% guaranteed to make even the most stoic audience member smile. In fact, I think that one in particular was made for those of us who have an affinity for 90s boybands.
The animation itself is absolutely stunning especially during "Into The Unknown." If you thought "Let it Go" was animated beautifully just wait. The sceneries themselves give an added depth to the story. Whether it is mirroring sorrow, hope, peril, or joy, the world around Elsa, Anna, and friends compliment the dialogue and pull us deeper into the world of Frozen 2.
While there are often dark scenes and heavy feelings, there are lighthearted and joyous moments too. Disney has always been an expert at mixing those together in a way that allows us to experience big emotions while also giving us the path out of the gloom.
Related: Frozen 2 Post Credit Scene
The biggest lights in this film are not surprisingly Olaf, Sven, a herd of reindeer (including babies), and Bruni, the cutest salamander you have ever seen. If you thought Olaf was getting tiresome, Frozen 2 works its magic by utilizing Olaf's brand of comedy without overdoing it. He's back to being that lovable snowman from the first one, complete with a more mature outlook on life. One of my top 5 favorite moments of the film involves Olaf and his encounter with the people of Northuldra, I dare anyone not to laugh.
As if adorable animals weren't enough, the keen observer will also note Frozen 2 is poking fun at itself. The film shows that these characters also got a little burnt out on the original and are ready to let it go. This all leads to hearty laughs from those of us who appreciate the sarcasm and side eye.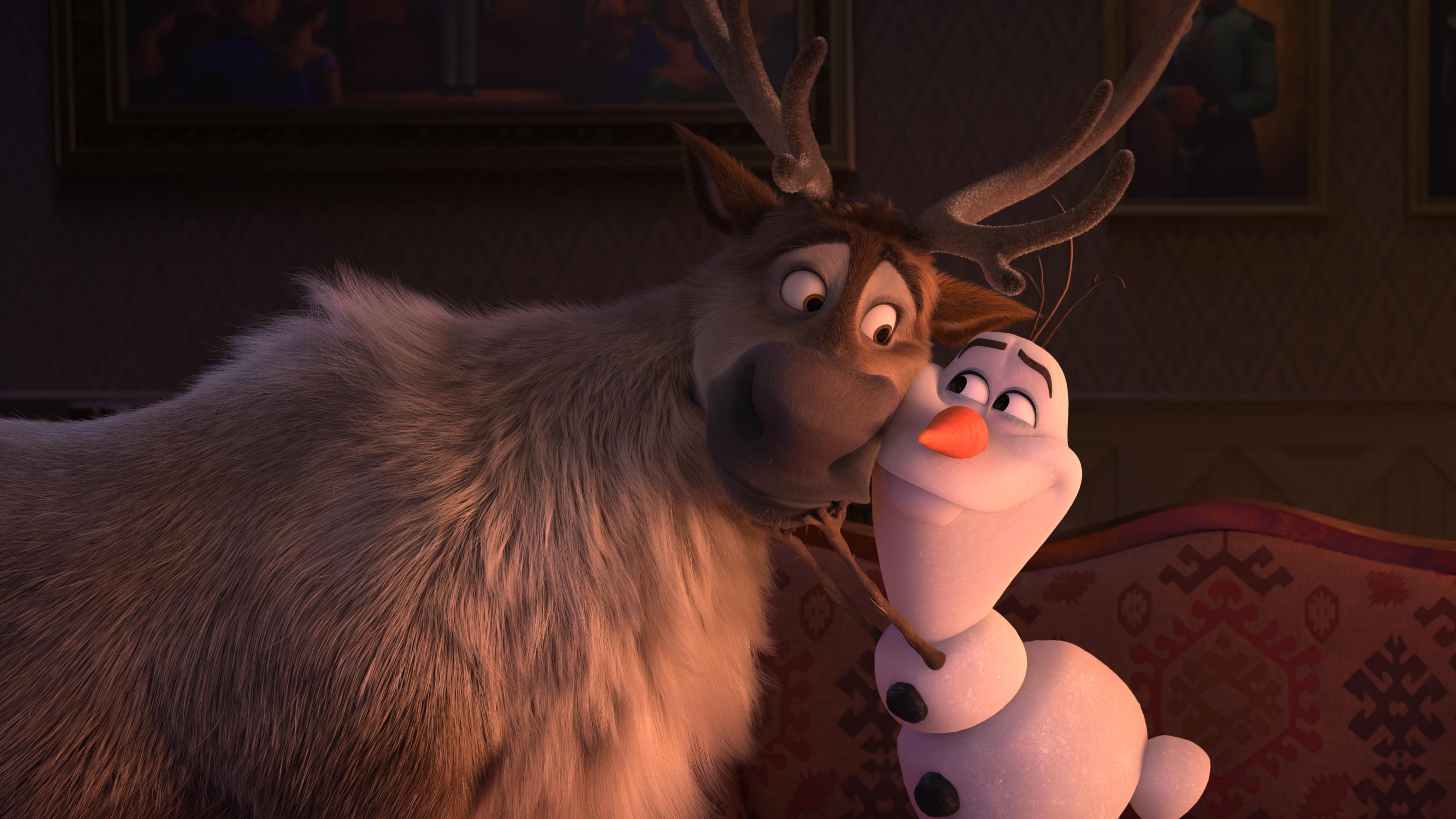 Frozen 2 is a solid sequel, that I might even argue is better than the original. For fans of the original, Frozen 2 is an enchanting return to Arendelle and the world beyond its walls. Even if you are new to the franchise, you will find yourself engrossed in the lives of these two sisters and their friends.
In the end, from the gentle way it helps children navigate the more complex aspects of life to the powerful music and gorgeous animation, fans are going to walkaway loving Frozen 2.
Frozen 2 is in theaters November 22, 2019