The Queen has returned. Maleficent Mistress of Evil is now available to own on Blu-ray, 4K, DVD, and Digital HD! We cannot wait to see all the awesome Maleficent Mistress of Evil bonus features. To celebrate our favorite Disney Villain turned hero this movie night features a dark fairy inspired treat.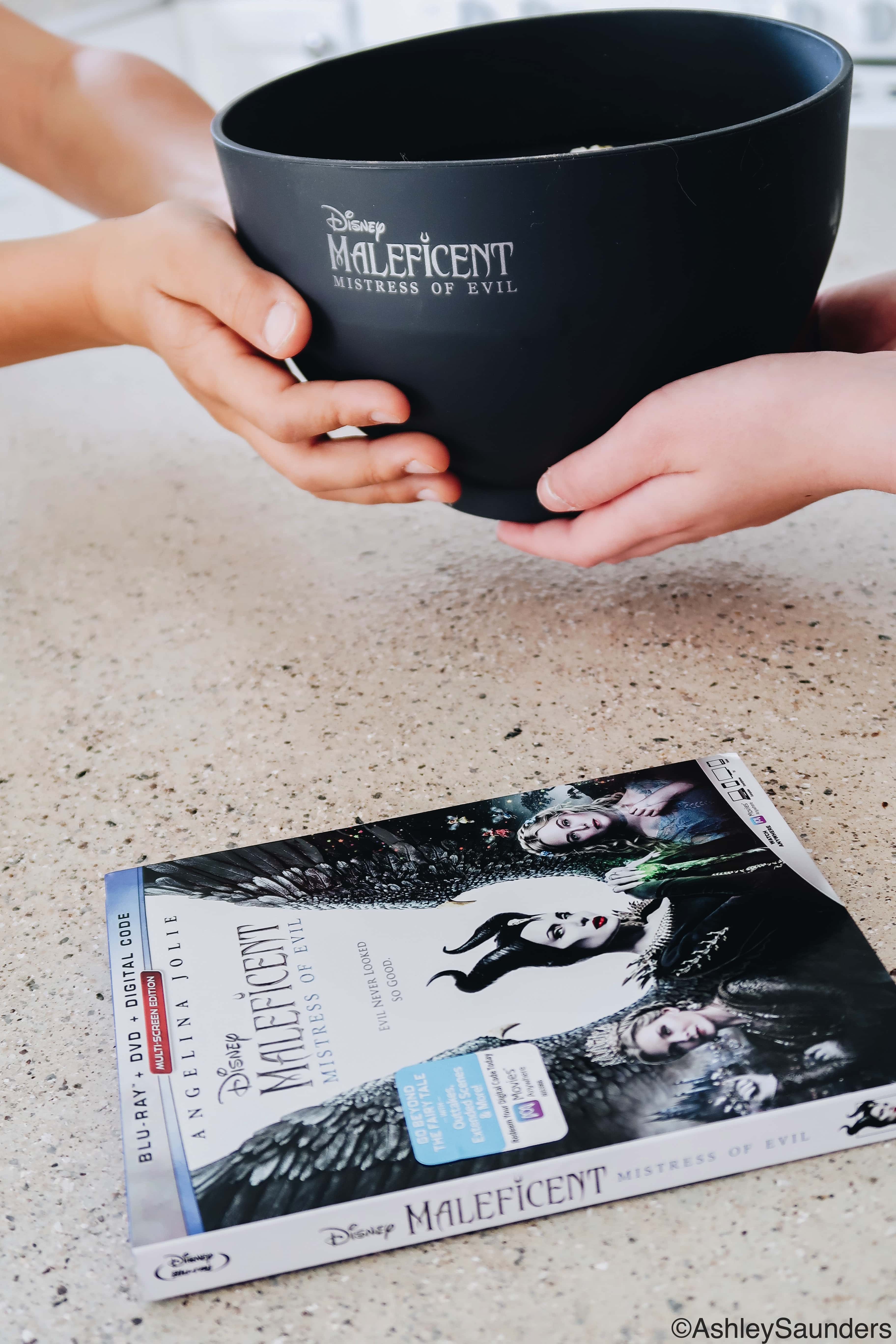 Thank you to Disney for a review copy of the film and popcorn treats. Affiliate links below
Maleficent Popcorn
Making flavored popcorn at home is easy and fun. All you need is a popcorn popper, corn kernels, and flavors. To cater your popcorn to your movie all you need is a little imagination. What flavors suit the characters? Colors? Attitude? Wing Span?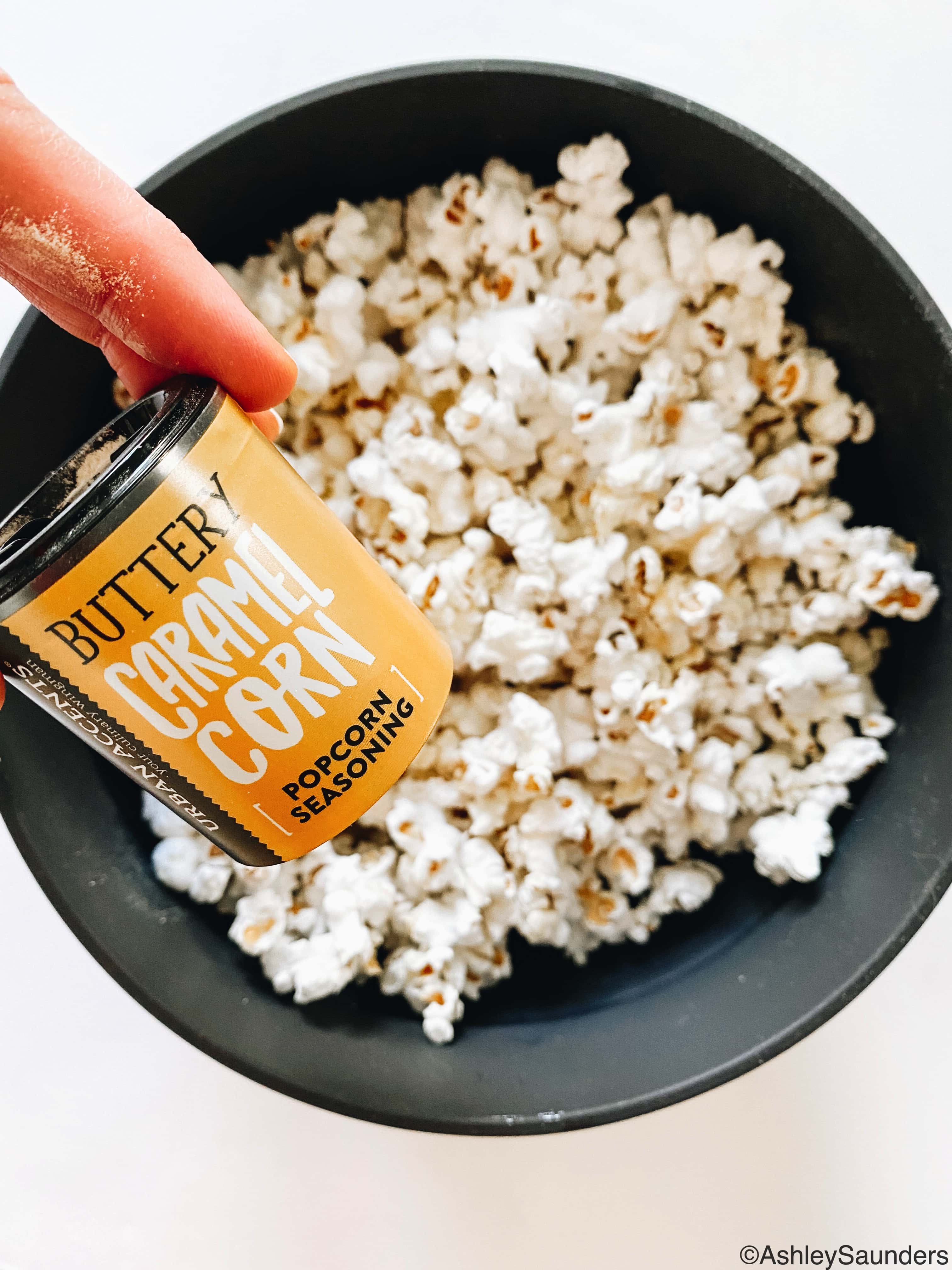 For Maleficent we decided on spicy since she is fiery and unpredictable. Aurora is naturally sweet. While Queen Ingrith is spicey… aka evil. So red suited her nicely.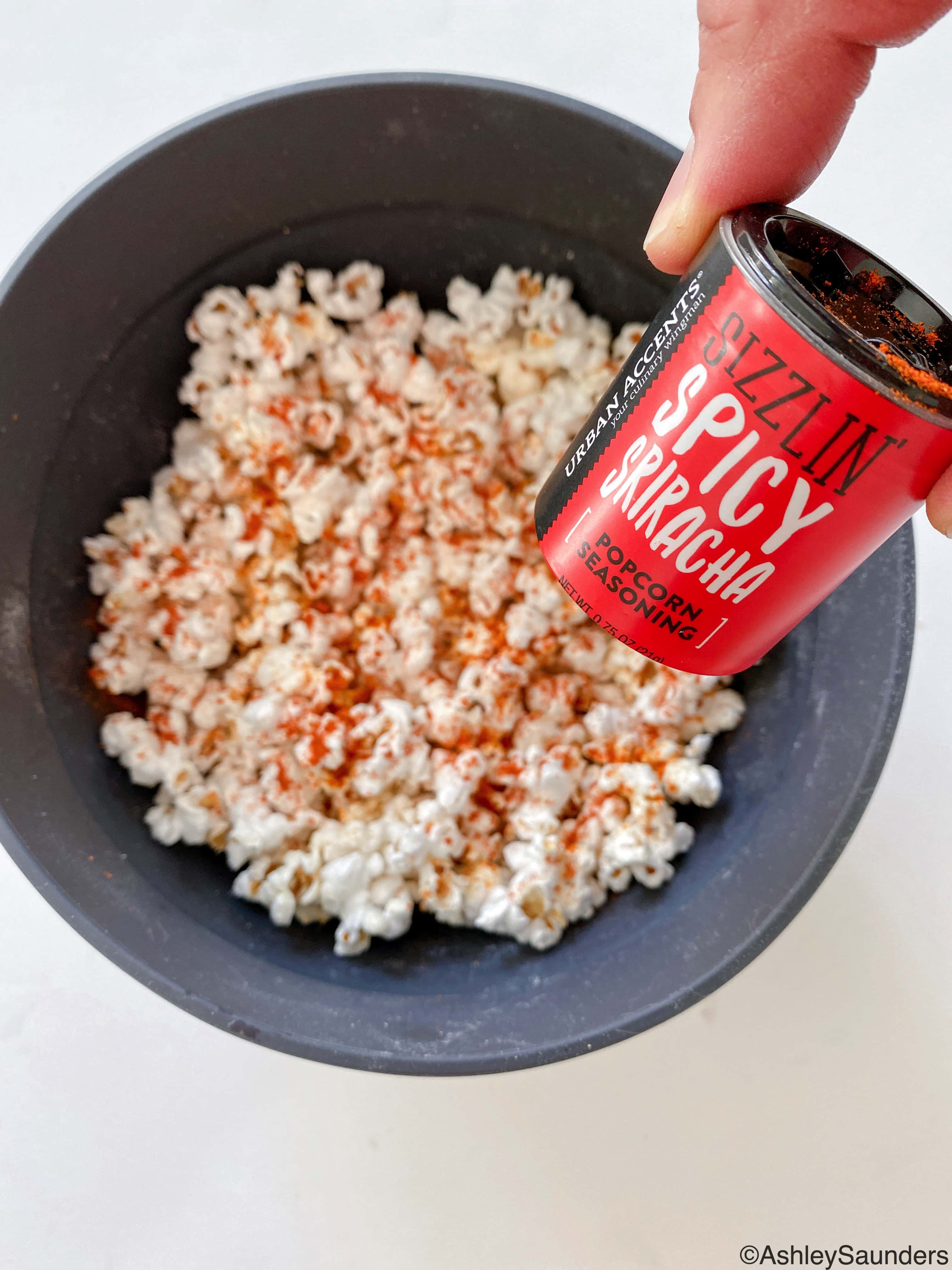 Related: All The Maleficent Mistress Of Evil Easter Eggs You May Have Missed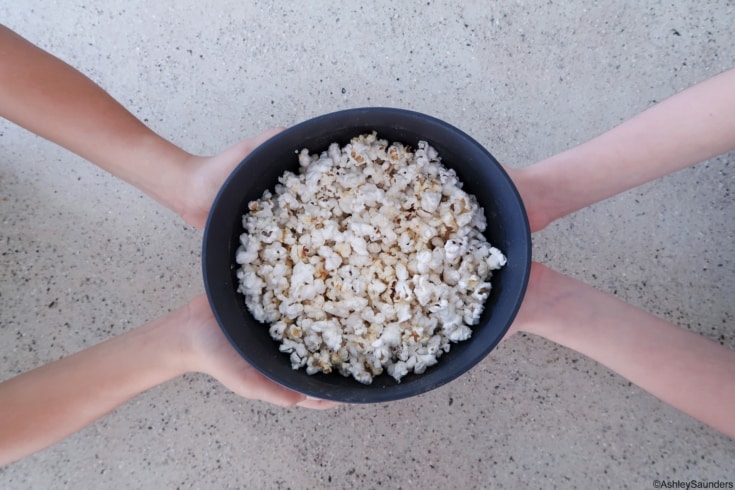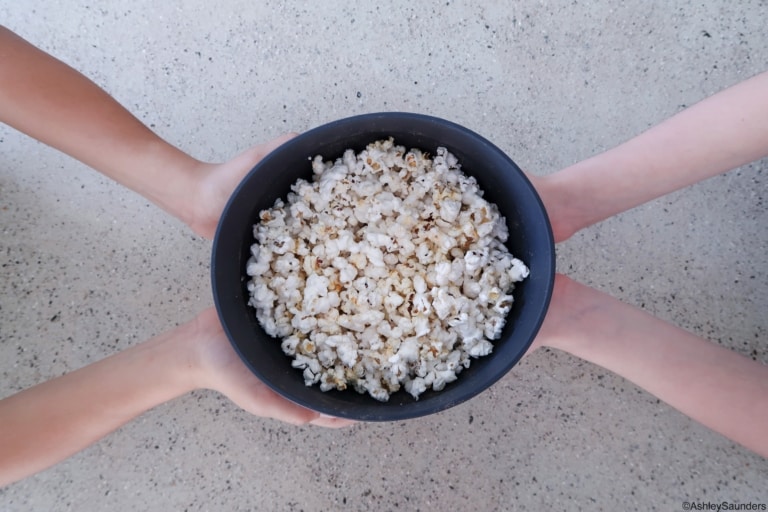 Maleficent Popcorn
The perfect Maleficent inspired popcorn for movie night!
Instructions
Add 5 TBSP of corn kernals into the Popcorn Popper
Microwave for 2-4 minutes on high. Start off at 2 minutes and continue to add 30 seconds to the time until nearly all kernals have popped. (I did mine for 3 minutes total)
Melt 1 TBSP of butter
Drizzle butter onto the popcorn
Sprinkle the seasoning of your choice on the popcorn, as desired.
Recommended Products
As an Amazon Associate and member of other affiliate programs, I earn from qualifying purchases.
Maleficent Mistress of Evil Bonus Features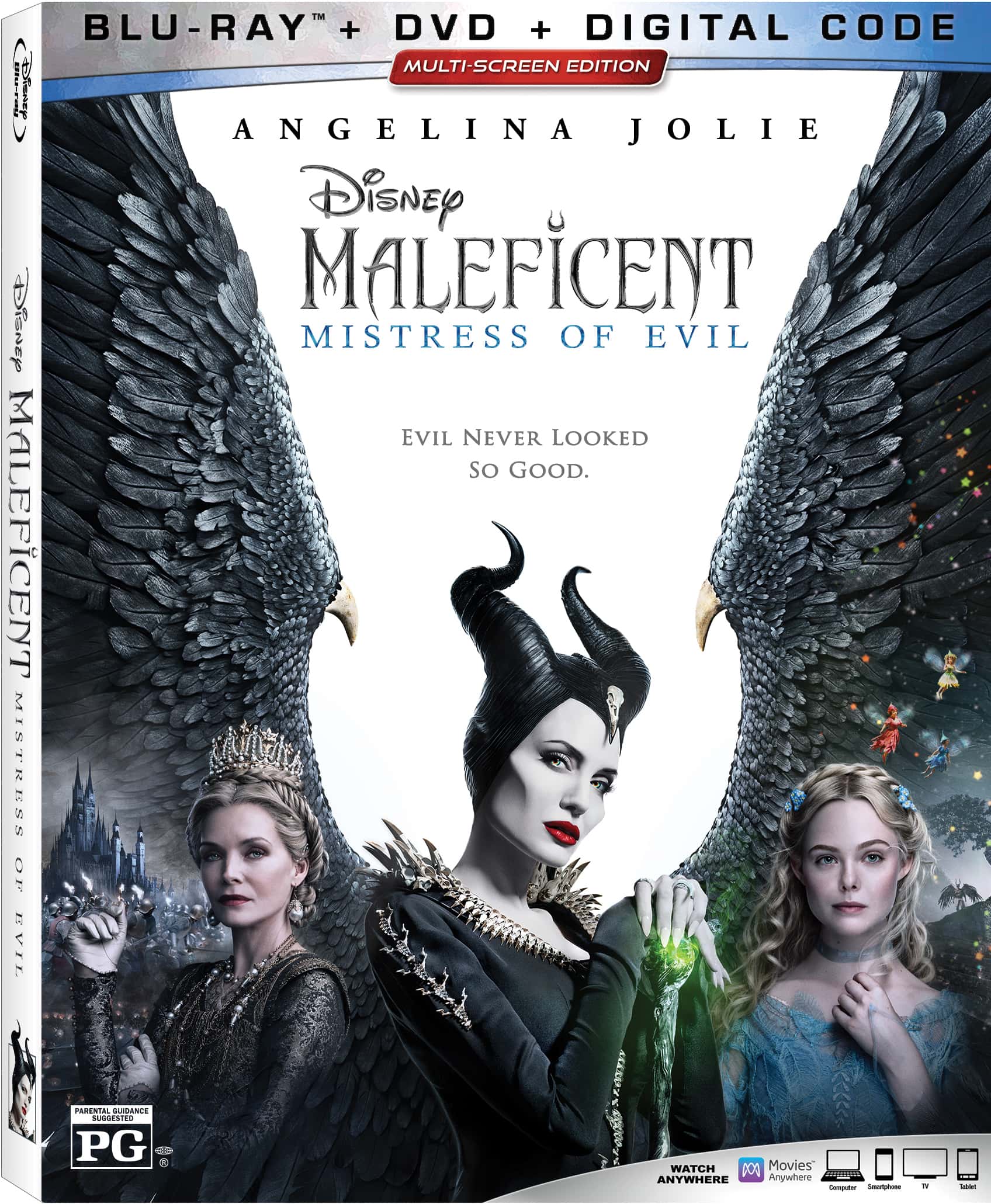 Digital Exclusive:
Lickspittle: Fantasy-film veteran Warwick Davis considers how every aspect of the film's design inspired his tragic character.
Blu-ray & Digital Bonus Features:
Extended Scenes
The Queen Comforts Aurora – Queen Ingrith takes advantage of Aurora's fragile state to gain her confidence and accelerate the wedding plans.
Philip and Aurora Dance – Aurora struggles to gain Queen Ingrith's approval when she realizes how she is viewed among aristocracy.
Featurettes
Origins of the Fey – Angelina Jolie discusses Maleficent's lore, her newly discovered origins, and the diversity of the cast who portray the Fey.
Aurora's Wedding – Elle Fanning gushes over Aurora's fairytale wedding; plus, hear from some special guests as they give their best to the bride and groom.
If You Had Wings – Get a glimpse of the elaborate visual effects that allow the Fey to take to the skies.
"Maleficent: Mistress of Evil" VFX Reel – Discover how a perfect blend of practical and visual effects were used to create the stunning landscapes in "Maleficent: Mistress of Evil."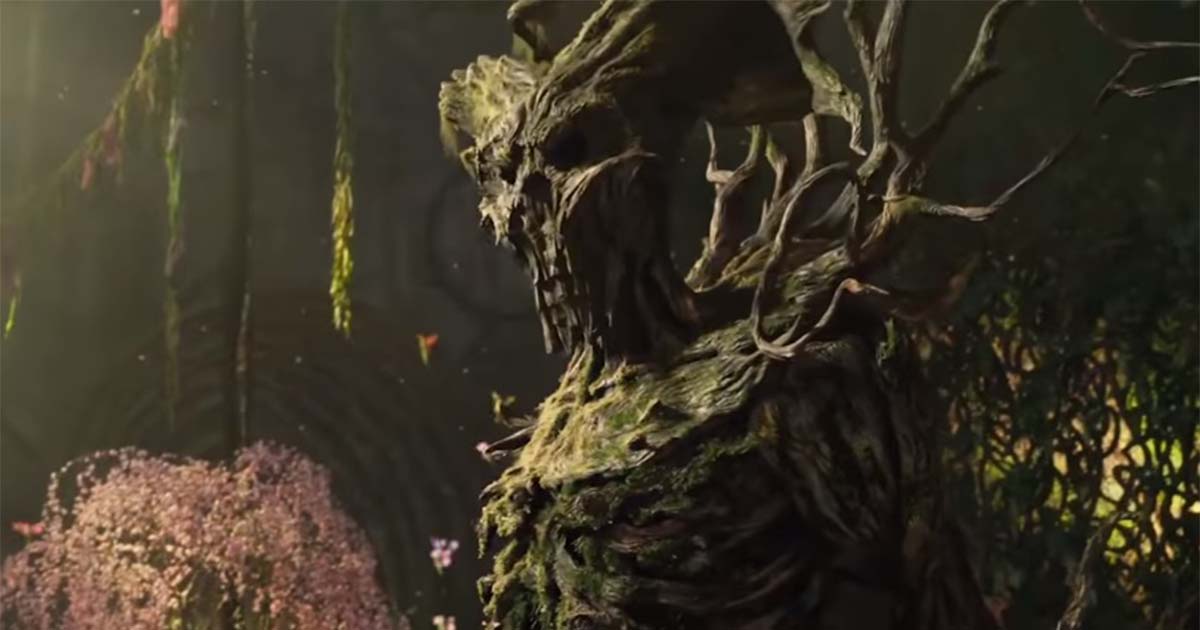 Outtakes
Uncooperative cats
A serious case of the giggles
"floss dance" in Ulstead.
"You Can't Stop The Girl" – Music video performed by Bebe Rexha
Maleficent Mistress of Evil is now available to own on Blu-ray, 4K, DVD, and Digital HD! Buy your copy today on Amazon!