With an infectious soundtrack, rich graphics, and all the fun you would expect from Poppy and the crew, Trolls World Tour is a must see for humans of all ages. Not only does it rock out, but it teaches a few important lessons along the way. For everyone who could use a big smile on their face, this neon bright, glitter-filled movie will do just the trick.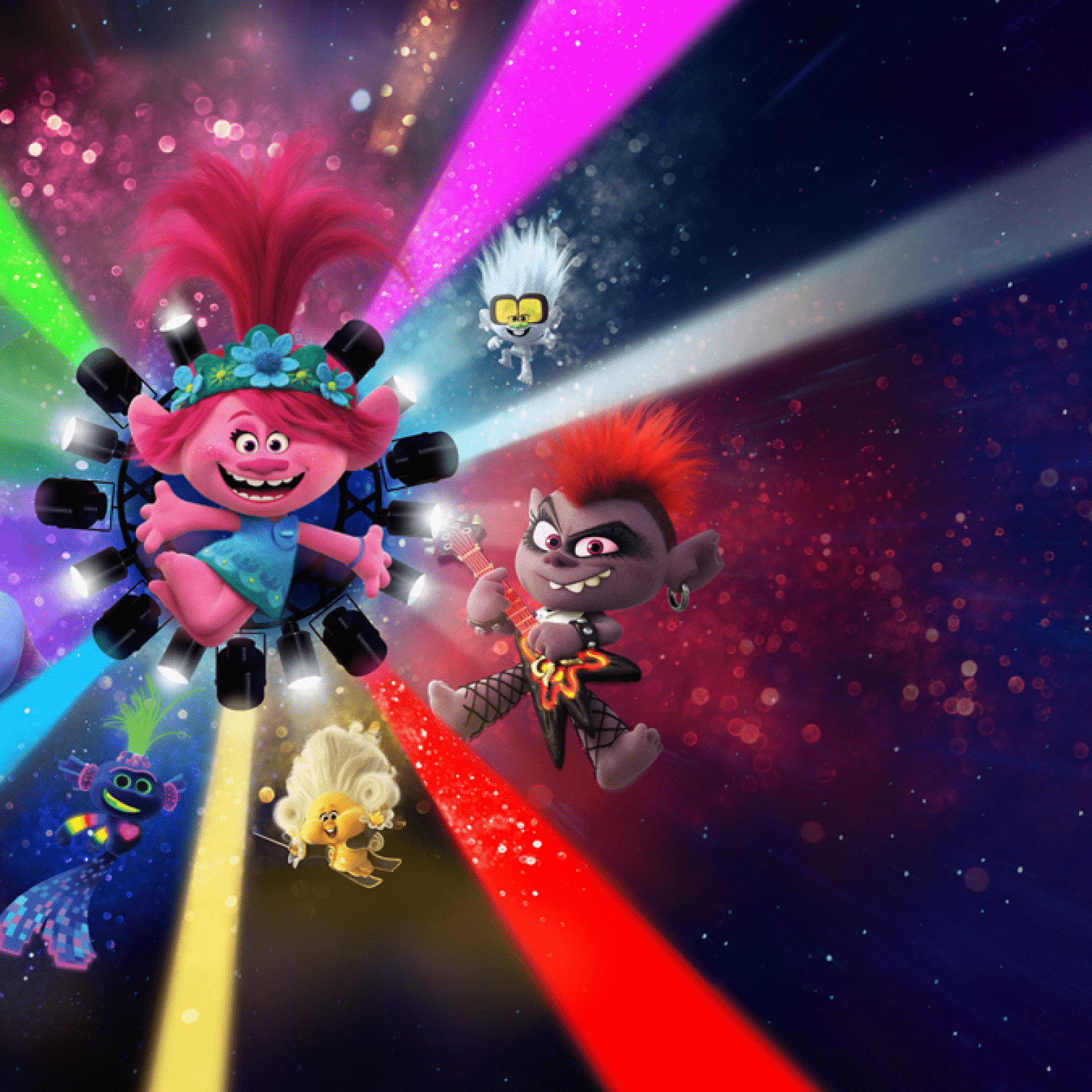 Trolls World Tour Movie Review | A Bright Light In A Dark World
Trolls World Tour picks up where Trolls left off, everything is great, everyone is singing their hearts out, and Branch is trying to gather up some Troll moxie to tell Poppy how he feels. Little do they know their world is about to become a lot bigger and more musical. Pop Trolls aren't the only kind of trolls in the world, in fact there are five other tribes.
These new Trolls are into other music, have some interesting dance moves, and look different too. Poppy learns that the kingdoms of Funk, Classical, Country, and Techno are now being threatened by Queen Barb of the Hard Rock Trolls. Barb's plan is to unite the 6 strings of music, thereby uniting the trolls. But instead of individuality reigning supreme, she wants to make all trolls into rock ones.
Poppy, Branch, and her friends race to unite the tribes against Barb before it's too late. Along the way she learns that differences are what makes us stronger and all those differences make the world a richer place. Because you can't harmonize alone.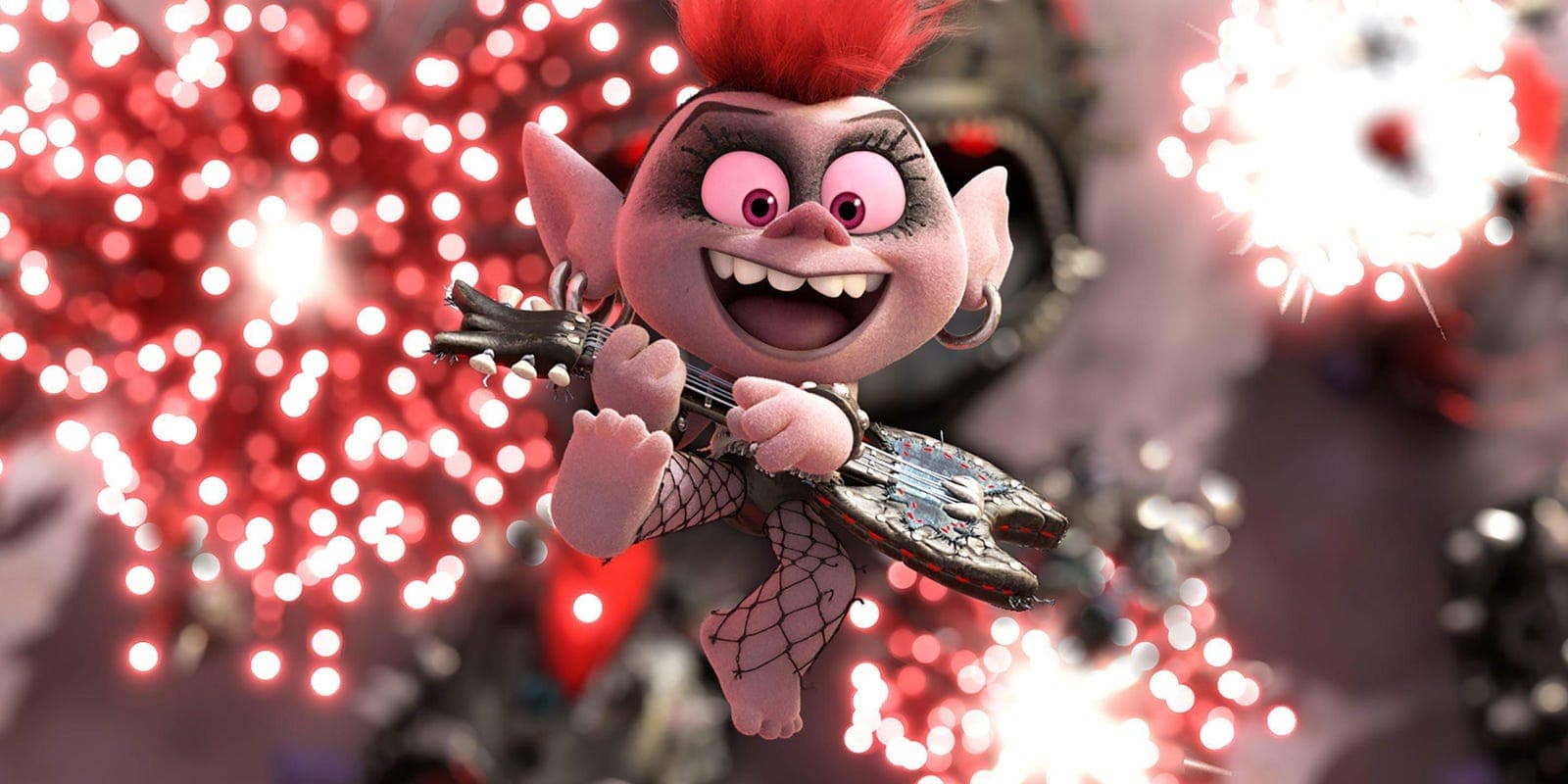 In this new open world of Trolls there is a lot to see and discover. Every inch of the screen is packed with something eye catching. From meeting new Trolls to exploring new worlds, Trolls World Tour packs a lot into just 90 minutes. Not to mention we still have zero idea how their bodily functions work. How does one poop out a full cake complete with burning candles?
read more: Trolls World Tour Quotes To Make You Smile
Venturing out of the Pop Kingdom, Poppy encounters a myriad of new characters. Each kingdom brings their own uniqueness to the Troll world we already know. There are horse-like country trolls and cherub-esque classical ones, complete with wings and bare bottoms. It's interesting how each musical style lends to the overall design of the trolls themselves.
The standouts in this new universe are the rockers Queen Barb, her dad Thrash-voiced by none other than the legendary Ozzy Osbourne, and the motley crew of Rock Trolls. The dark, grunge feeling of the Rock Trolls are balanced out nicely with the groovy, soulful vibes of the Funk Trolls. Respect to whomever decided to have Quincy Jones and Mary J Blige voice the King and Queen. Like Ozzy, they were the perfect choice for these parts.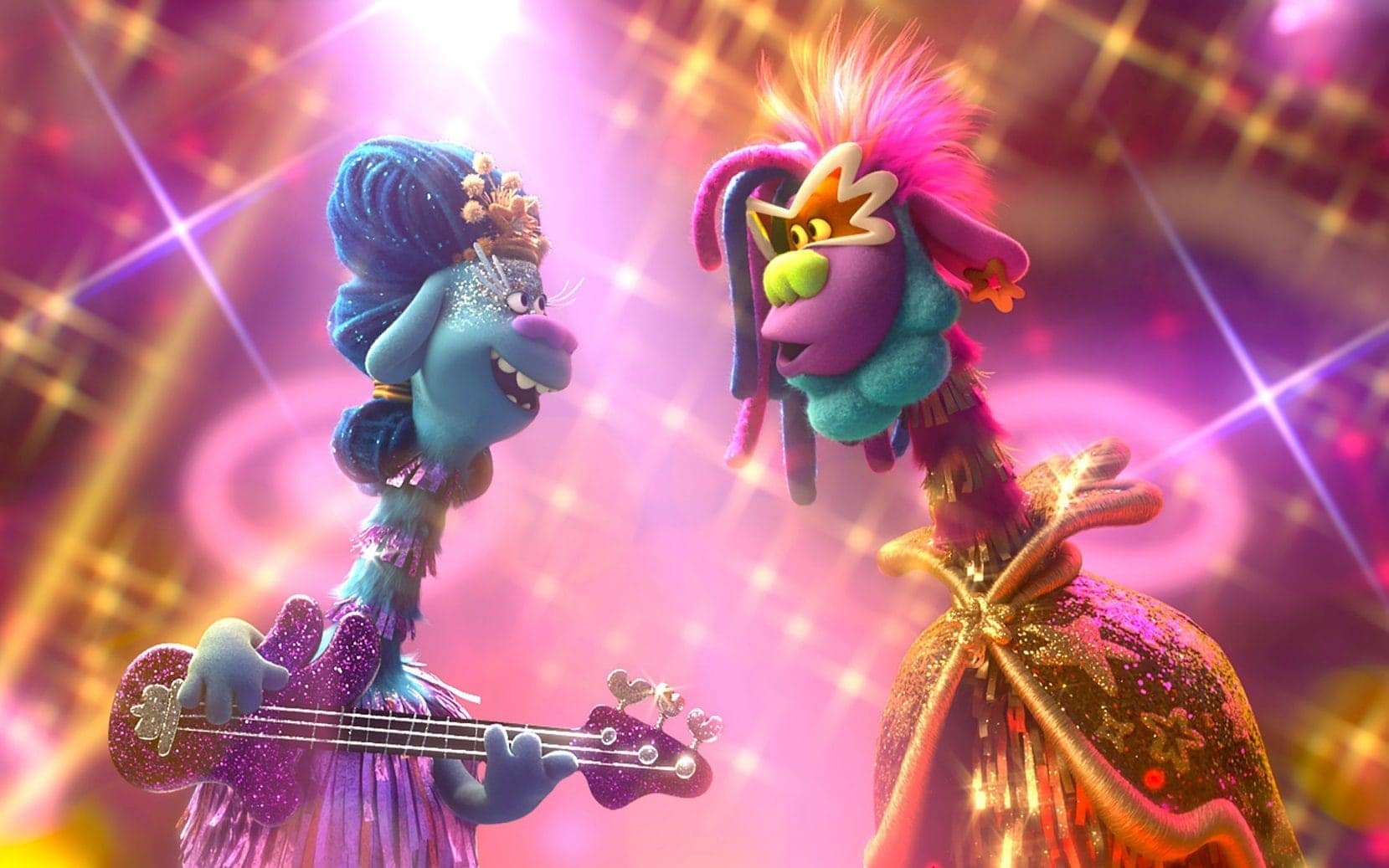 The entire ensemble of voice actors poured everything they had into their respective roles. That eclectic gathering of talent elevated the Trolls sequel and the soundtrack. The tracks are catchy, fun, and infectious. It is impossible to only listen to it one time.
While the characters brought new tunes and challenges, the animation was right there shining a big bright light on all the action. Just like the first movie, Trolls World Tour literally shines. It's full of glitter, neon colored visuals, and can be a bit psychedelic at times. The Smooth Jazz Troll Chaz's entire sequence is a massive swing in the trippy direction.
Each musical number is accompanied by animation that lives up to the hype of the songs themselves. The film takes you from feeling lost in a tumbleweed town to being electrified by Crazy Train and all around the musical world without missing a beat. For those like myself who enjoy almost all types of music, you are in for a treat with this film. Having listened to "sad country music" with my uncle as a kid, I had to laugh when the country trolls sang Born To Die. It is the quintessential sad country song!
read more: Free Trolls World Tour Printable Activities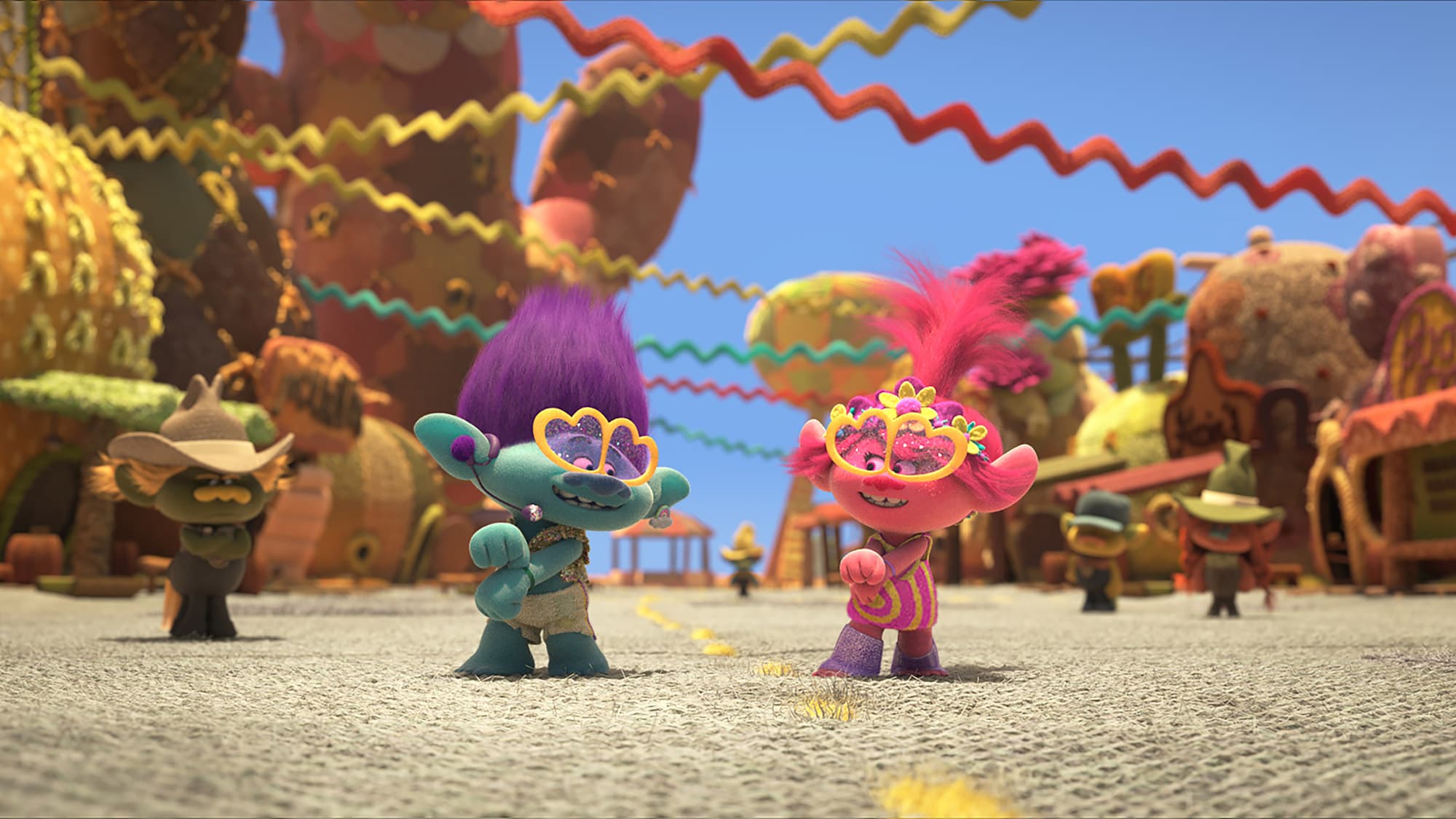 In the end though, it wasn't the characters or the animation that stood out to me the most. It was the teaching moments of celebrating differences, not ignoring them that truly warmed my heart. We all like to think we are all the same, and in some ways we are.
Human beings are human beings, just like Trolls are Trolls. But we all go beyond that. Each of us has something that makes us special. Embracing that about ourselves and others is what matters. It's what will help us all succeed in life.
Trolls World Tour is a radiant bright light in a time when everything feels dark. It looks great, sounds amazing, and delivers exactly what the world needs right now- a kaleidoscope of color and hope. As children especially are trying to cope with this new, oftentimes scary reality, Trolls World Tour offers a 90 minute sugar rush of joy.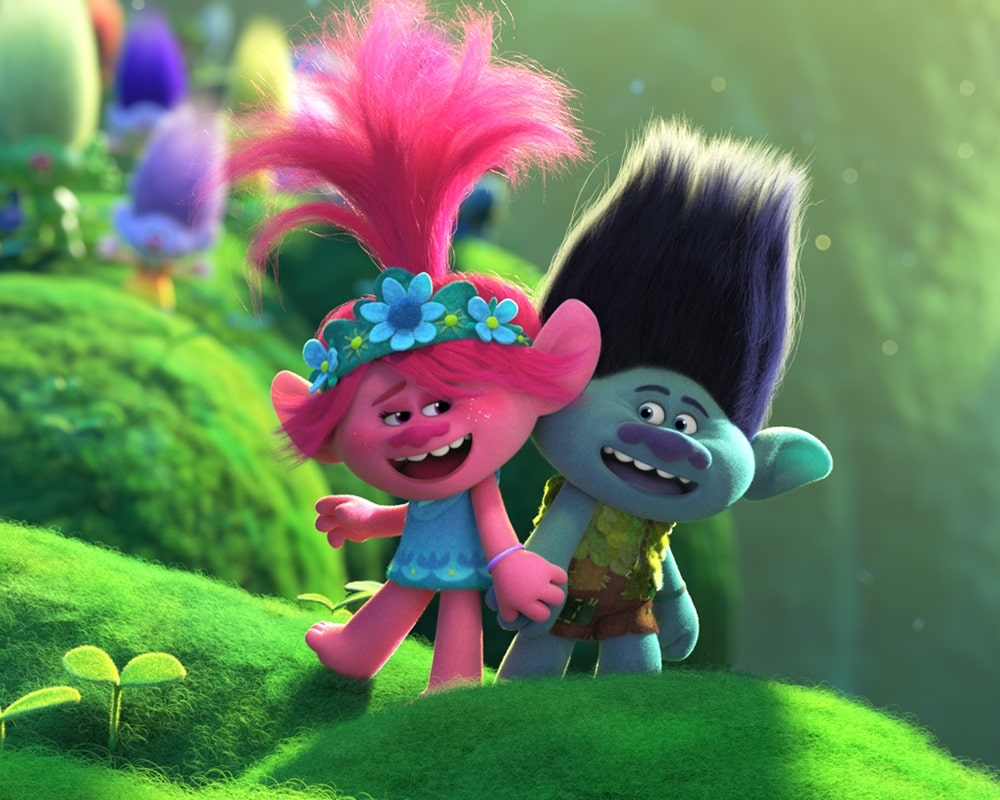 Trolls World Tour is available to rent on Amazon, Fandango, and other select online retailers.
Trolls World Tour is rated PG for some mild rude humor