Calling all demigods and mortals, it's time to kick your Summer reading into gear with The Trials of Apollo series by Rick Riordan! This latest series featuring Greek gods, demigods, and a mortal named Lester has it all: action, comedy, suspense, and poetry. We are sharing all about the series including what to expect in the highly anticipated fifth book, along with ways to create Camp Half-Blood at home.
This post is sponsored by Disney Book Group for some epic summer camp fun and The Trials of Apollo Giveaway. All opinions are my own.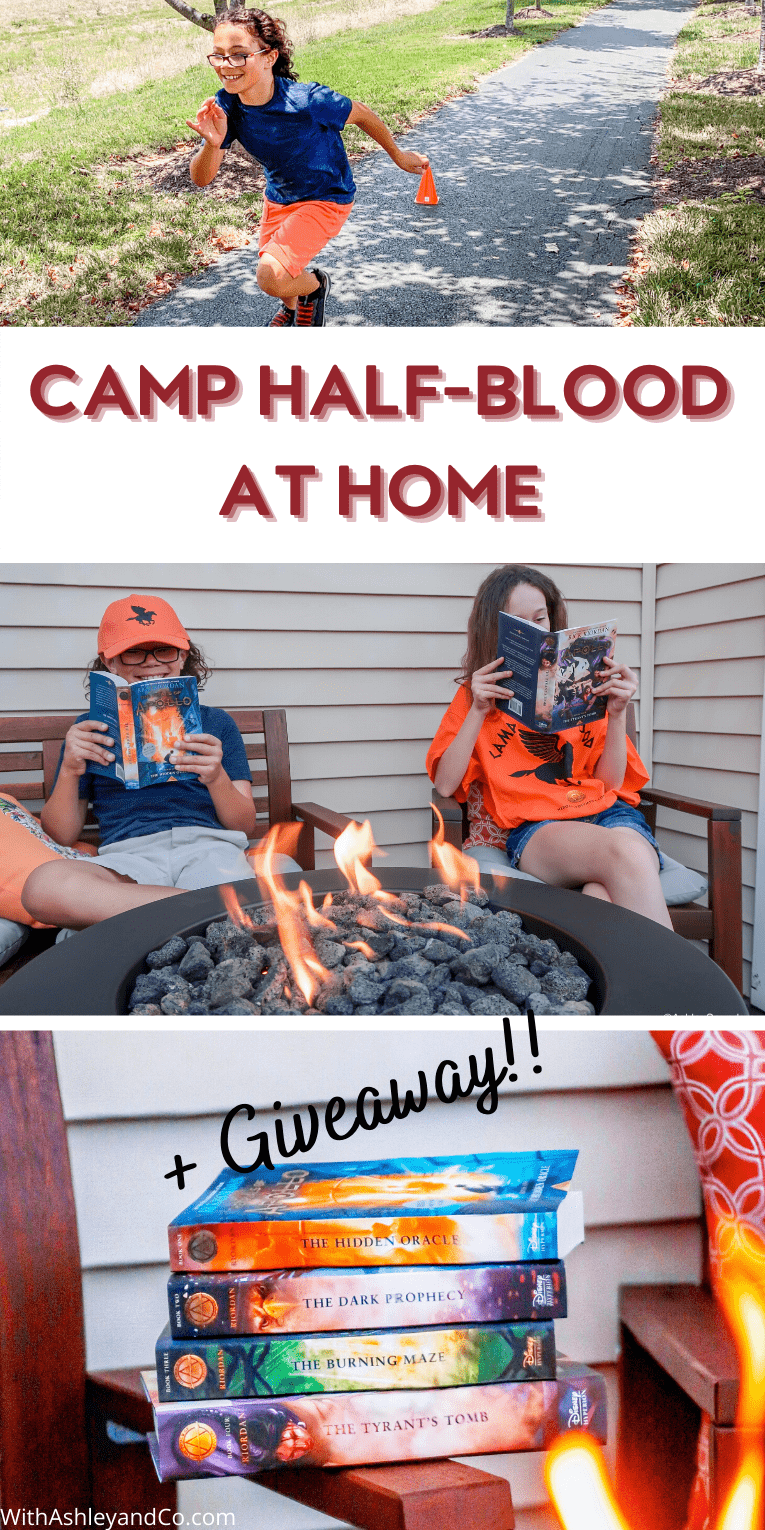 The Trials of Apollo
The Trials of Apollo series is the latest installment in the world of demigods from author Rick Riordan. Unlike the other books though, this time Apollo, the arrogant god has been turned into a mere mortal. Apollo aka Lester Papadopoulos is tasked with restoring the five ancient Oracles and battle a triumvirate of evil Roman emperors in order to regain his place in Mount Olympus.
Apollo narrates his adventures with Meg and other familiar faces from Camp Half-Blood. He likes to begin each chapter with a poorly written poem, because he lost his godly writing abilities when he became human. Although he maintained his sense of humor, he does get knocked off his high horse once or a million times. You're human Apollo, things are going to be different buddy!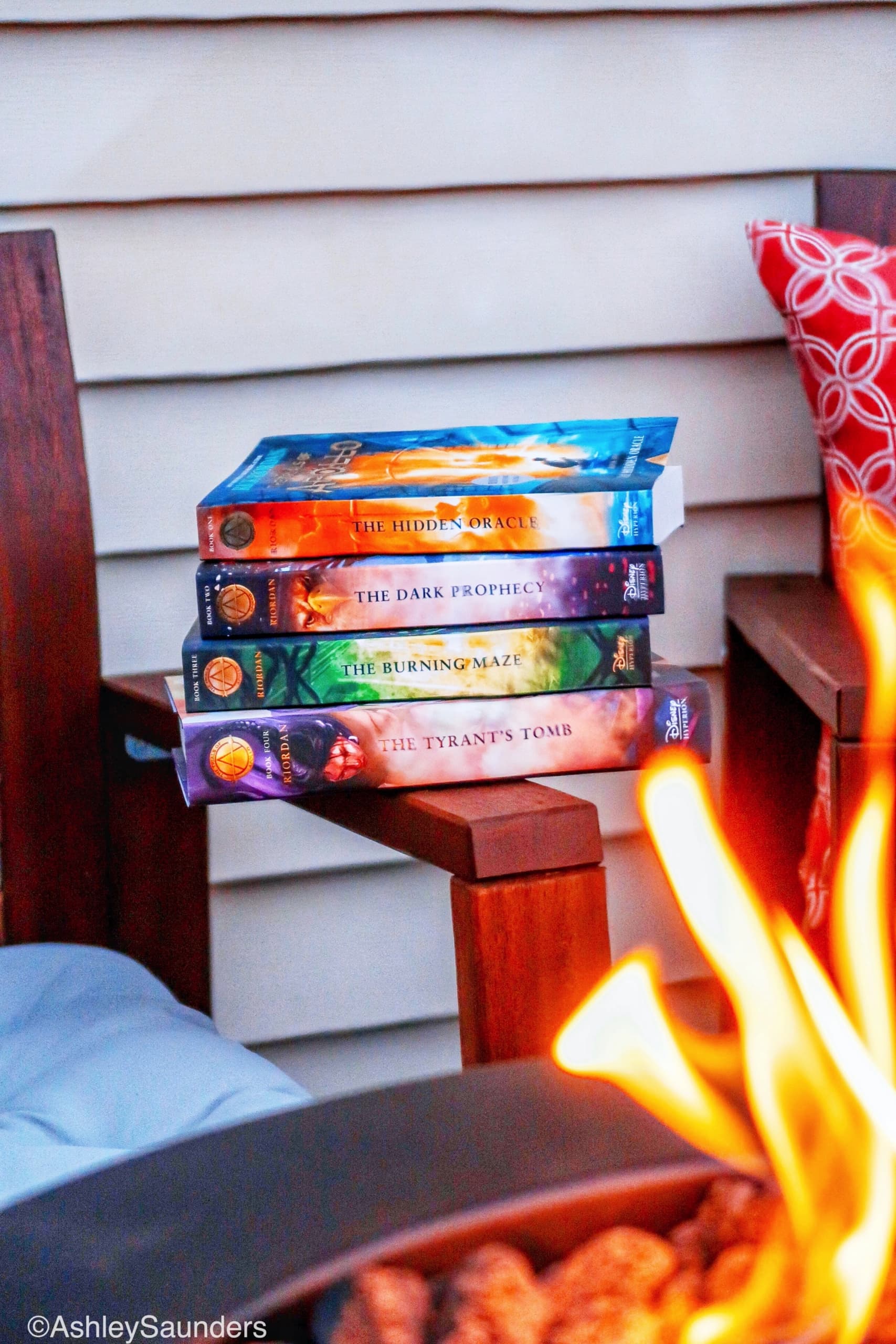 If your children are fans of Rick's previous series like Percy Jackson and the Olympians they will love this one. Just like the other demigod books the action starts almost immediately in Book 1: The Hidden Oracle. From there all the way to Book 4: The Tyrant's Tomb, you are in for a ride.
What about those who have already dived in and are adventuring with Apollo? Summer is the perfect time to read the series again in preparation for the final book: The Tower of Nero, which releases this October! My kids and I are so excited to see how it ends and if Apollo can pull off this impossible mission.

Complete The Trials of Apollo Series Order:
The Hidden Oracle
The Dark Prophecy
The Burning Maze
The Tyrant's Tomb
The Tower of Nero (coming October 6, 2020 pre-order now)
Discover more about the world of Apollo and Rick Riordan's other books at ReadRiordan.com.
Why We Love The Trials of Apollo
Did I mention we are back in the world of demigods and mythological creatures? The action, the educational moments, the fun, what's not to love? Like I said above, this time things are a little different. Apollo/Lester is just like you and me: a mortal with no godly powers and a bad driver's license picture.
Kids will see themselves in Lester, Meg, and the others. They can relate to their struggles to fit in, trying their best, and trying not to get eaten by monsters along the way. I've also always enjoyed the fact that these books are diverse. Representation matters and Rick includes characters from all kinds of backgrounds and situations. My kids, your kids, and kids all over the world can see themselves represented in these books with heroes and heroines that are just like them.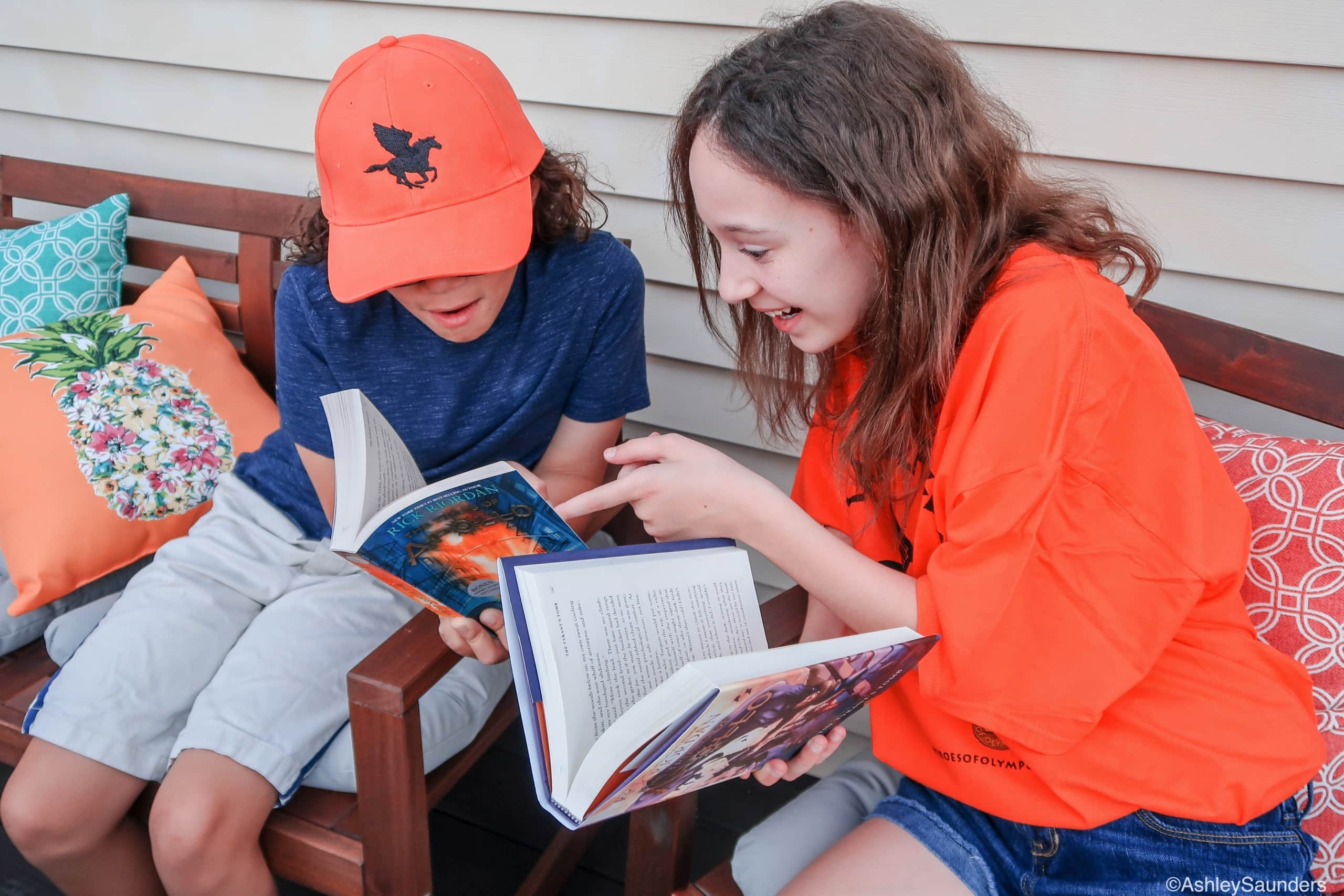 Camp Half-Blood At Home
We all wish we could visit Camp Half-Blood. Since there are no gryphons or city buses to take us there, why not bring Camp Half-Blood home? Create your own Trials of Apollo right in your backyard!
It's easy to set up these trials using inexpensive items you have lying around or found at your local discount store. For this version of Camp Half-Blood, you need the following materials:
Hula Hoops
Jump Ropes
Cones
Hopper Balls
*If your children like to ride bikes, skateboards, or have access to a pool, feel free to add in more activities. Then you can sit back knowing you have the best at-home Camp Half-Blood on the block.
For our Camp Half-Blood at home, I set up several areas for the kids to train like a Demigod. First up is a racing course to test for speed. You need to be fast to outrun giants.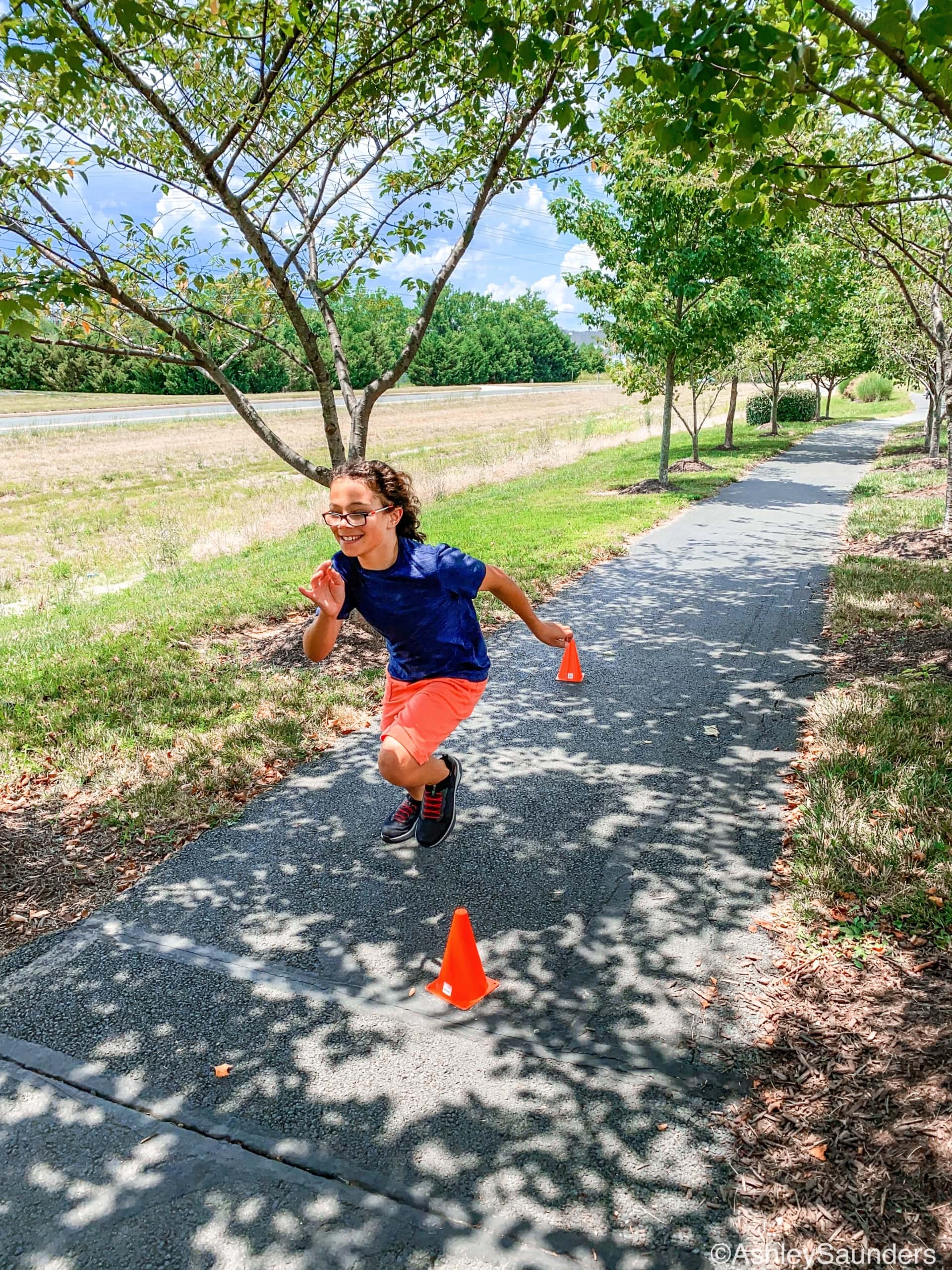 Then it is onto the hopper balls. This helps build up leg strength while squatting in case of monstrous tomb explorations. Hey you never know what is waiting for you around the corner from your house!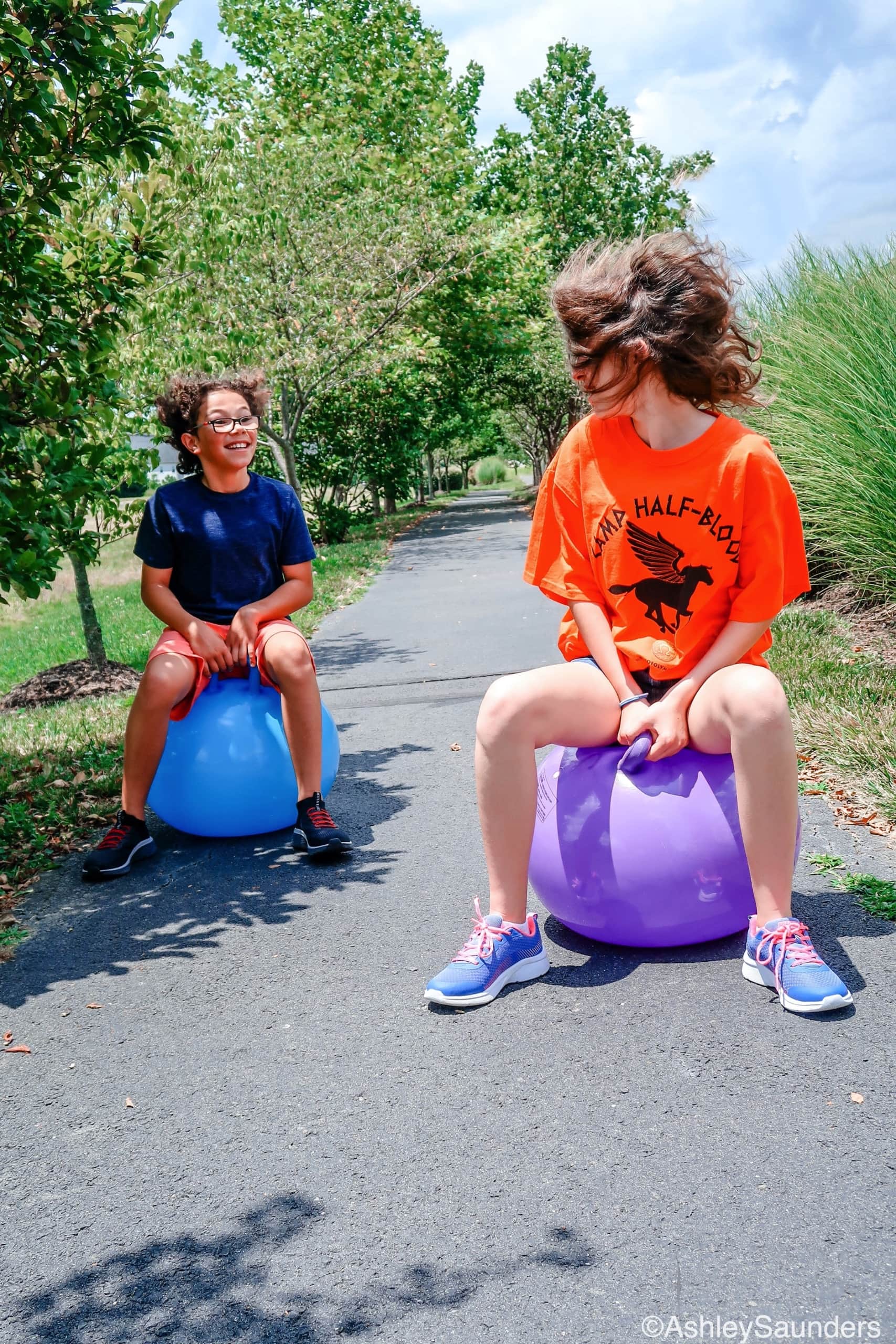 Hula Hoops. Dance-offs could totally be a thing against some of those undead Roman army guys. Just saying!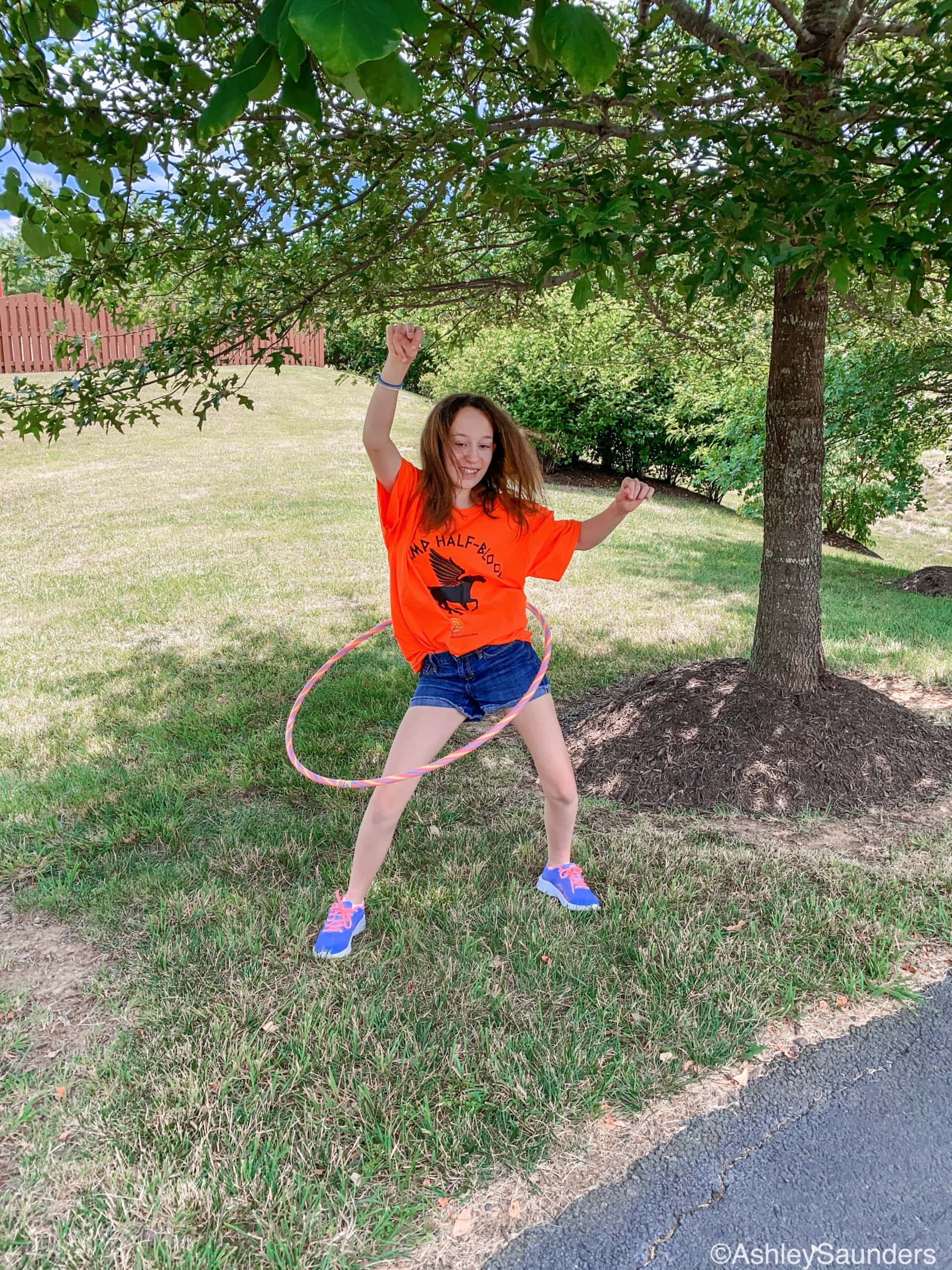 Finally jumping rope. This is a practical skill for learning how to time your jumps over lava or holes in the ground. At Camp Half-Blood at home we have to prepare for everything right?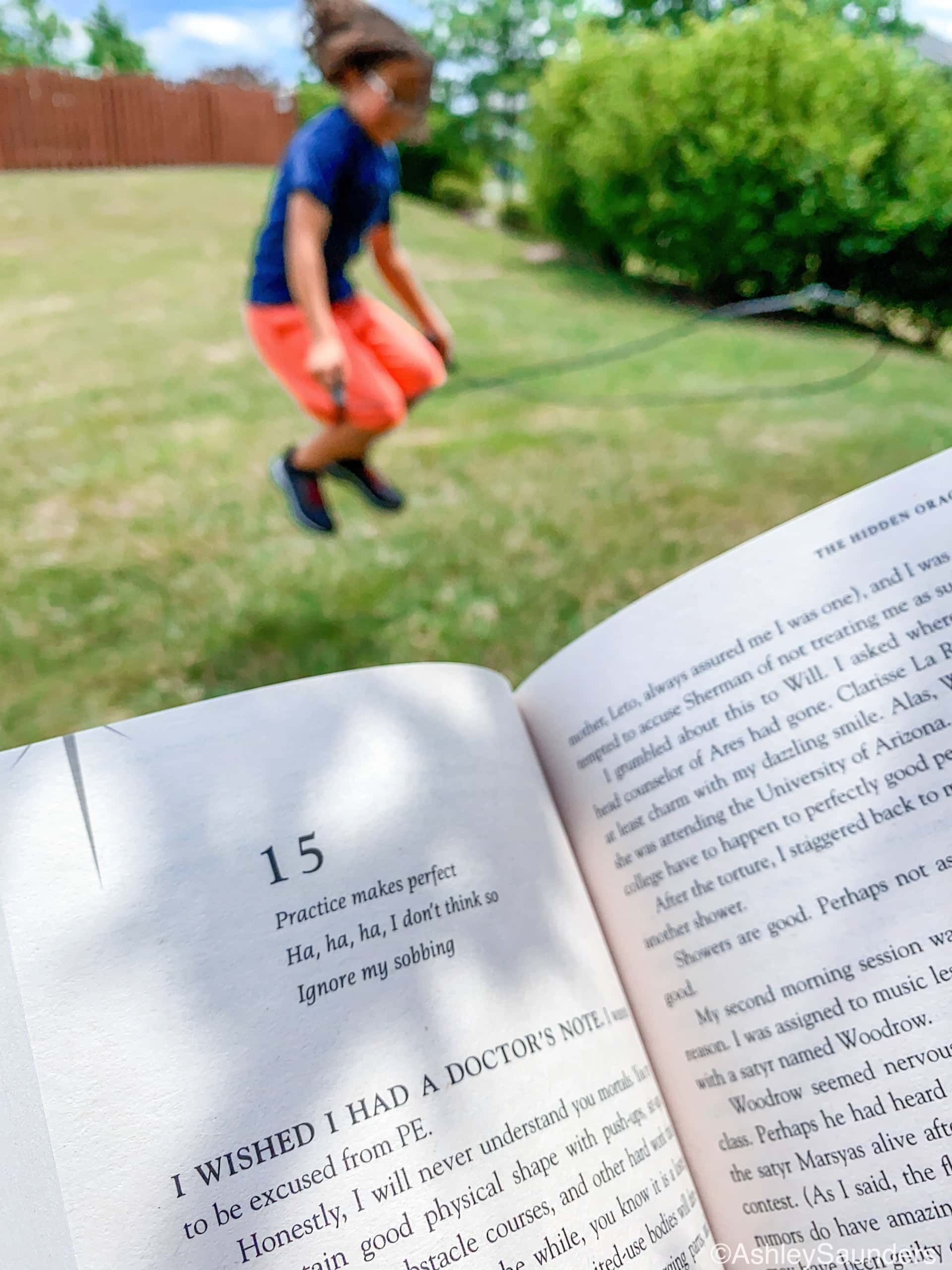 When the training ends, the reading begins. Relax around the campfire, no sacrifices to godly parents necessary, and enjoy your favorite treats while getting lost in The Trials of Apollo series. Now is the perfect time to catch up or refresh your memory before Book 5: The Tower of Nero hits shelves October 6, 2020!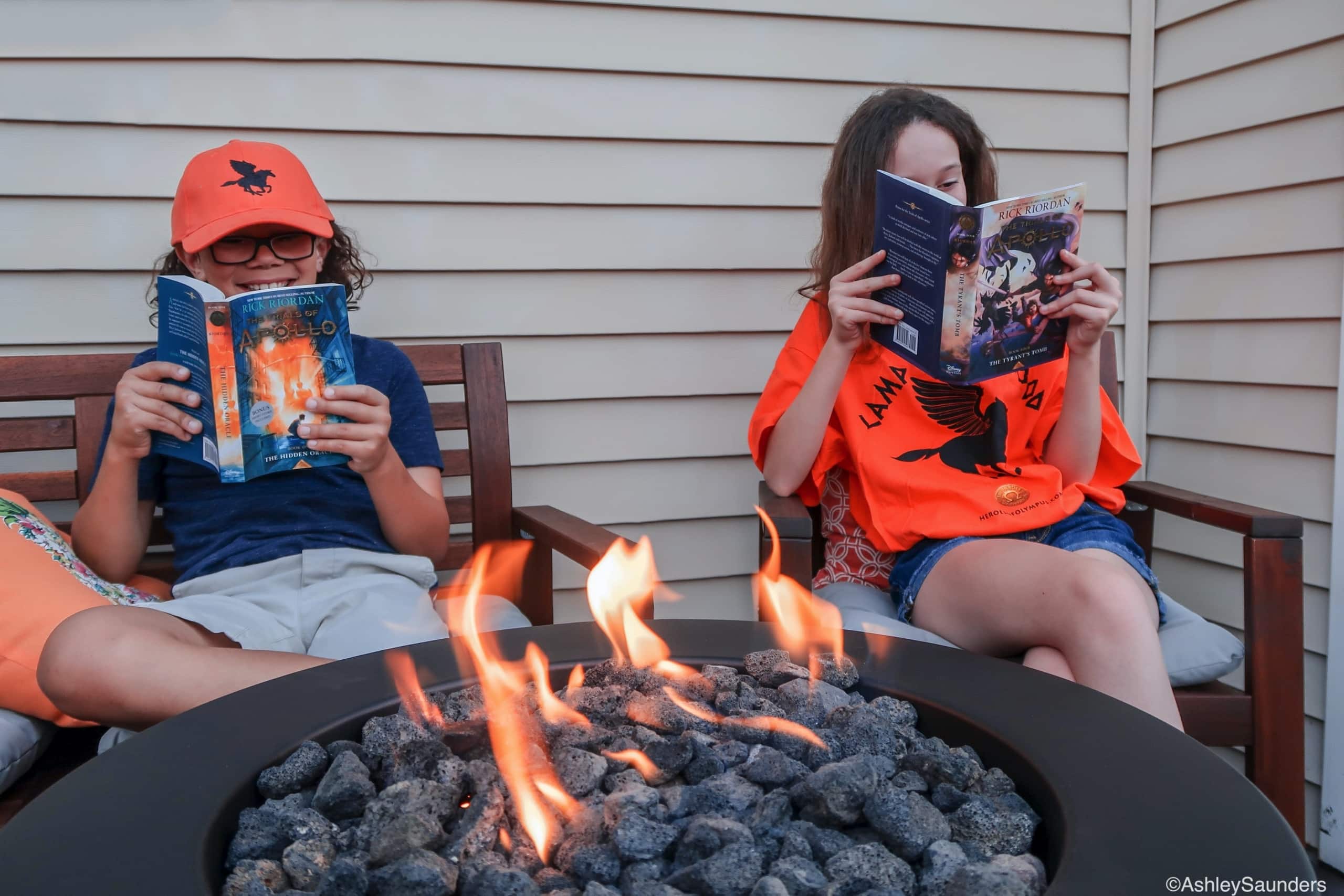 The Tower of Nero
Will the Greek god Apollo, cast down to earth in the pathetic moral form of a teenager named Lester Papadopoulos, finally regain his place on Mount Olympus? Lester's demigod friends at Camp Jupiter just helped him survive attacks from bloodthirsty ghouls, an evil Roman king and his army of the undead, and the lethal emperors Caligula and Commodus. Now the former god and his demigod master Meg must follow a prophecy uncovered by Ella the harpy.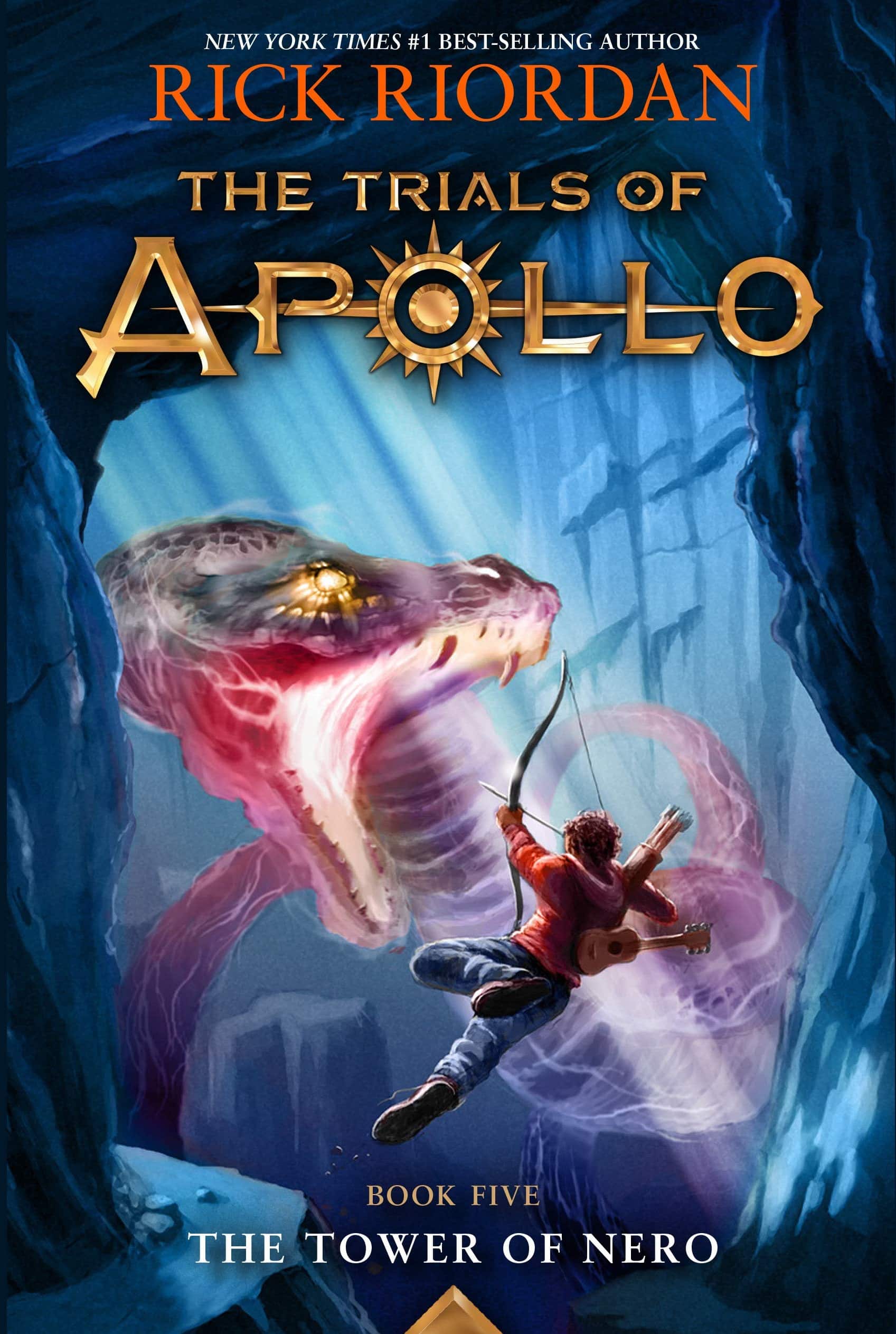 Lester's final challenge will be at the Tower of Nero, back in New York. Will Meg have a last showdown with her father? Will this helpless form of Apollo have to face his arch nemesis, Python? Who will be on hand at Camp Half-Blood to assist? These questions and more will be answered in this book that all demigods are eagerly awaiting.
Summer Reading Bingo Free Printable
Take Apollo, Meg, and their friends with you all summer long. Challenge your Demigods and mortals alike with this Summer Reading Bingo! I suggest as a prize, picking up more Rick Riordan books. See the complete list here: ReadRiordan.com.
Download your Summer Reading Bingo now!
The Trials of Apollo Giveaway
To help kick-off your child's summer reading adventures, enter for a chance to win The Trials of Apollo Books plus official Camp Half-Blood merchandise! The winner will receive 4 books in The Trials of Apollo series, plus Camp Half-Blood swag including a drawstring backpack, t-shirt, hat, and decal.
*Open to US residents only