We love wings in our house! There are a lot of flavors, but my favorite has always been barbecue. I came up with this recipe and yes they are melt in your mouth honey BBQ chicken wings. MmmMmmm good. Everyone in the house begs for these and that includes the ones with the picky palettes.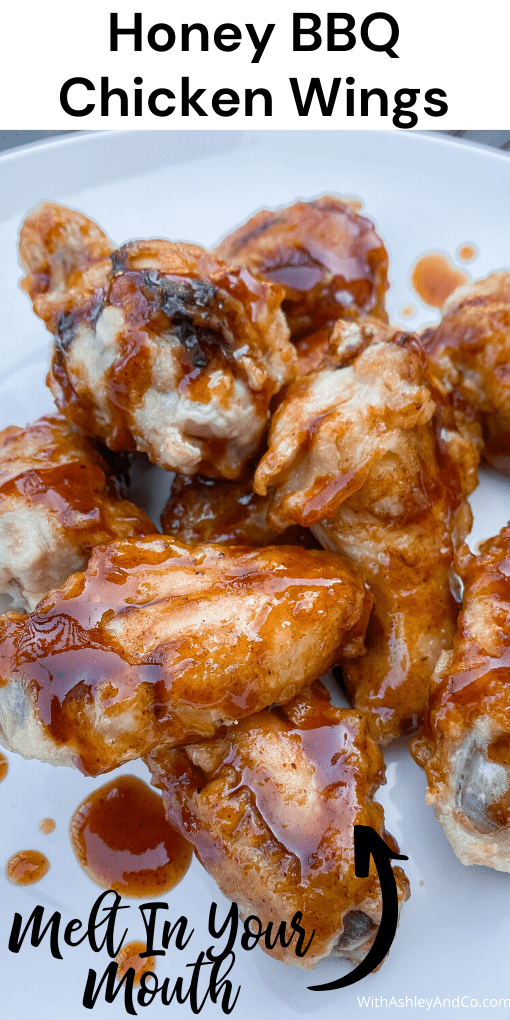 Melt in Your Mouth Honey BBQ Chicken Wings
I have made this tasty meal for movie night, parties, or just because we want some wings. No matter the situation, they have been crowd pleasers.
Quick note before we get started: Always get the wingettes unless you enjoy spending time cutting the drumsticks from the flats.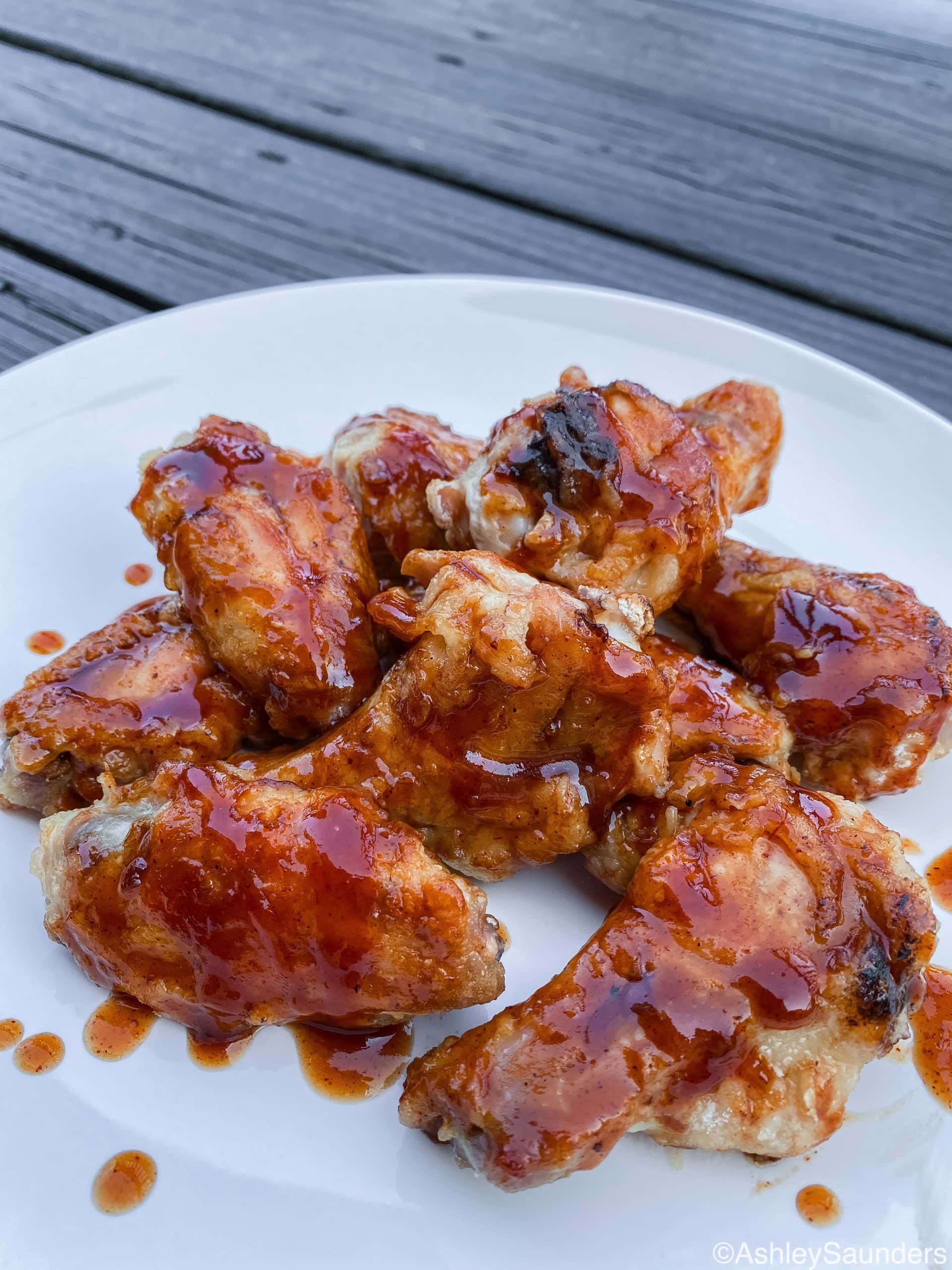 How to BBQ Chicken Wings
There are many ways to BBQ these things. You could grill them, fry them, and even Instant Pot them. However, the BEST way to do it that I've found is to bake them, finishing them off with a broil. The chicken comes out juicy and tender, the skin melts in your mouth, and it's not soggy or too crispy.
When you bake them in the oven, the trick is to turn them half way through and not to baste them with sauce until the end. I know a lot of recipes call for smothering them in BBQ, but that isn't necessary to get the taste that you want. With my recipe, you hold off on the barbecue until almost the end. The results are a win for your taste buds.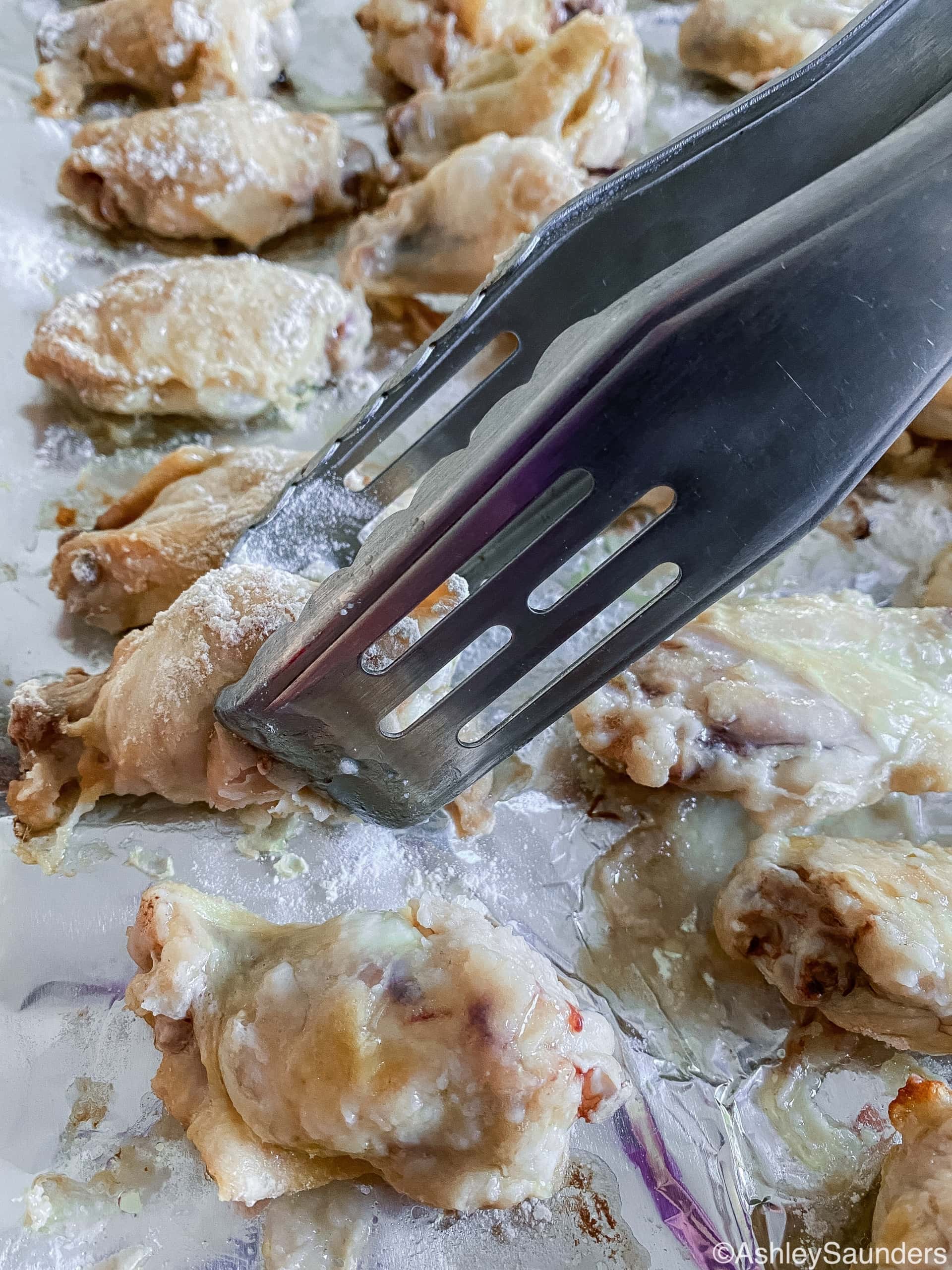 Can you BBQ Frozen Chicken Wings?
Yes you can BBQ frozen chicken wings. They will cook best on a grill, but can also be done in an oven or pressure cooker. They won't get the same skin texture or tenderness though, so if you can, thaw them out first. Then rinse and pat dry before breading with the flour mixture.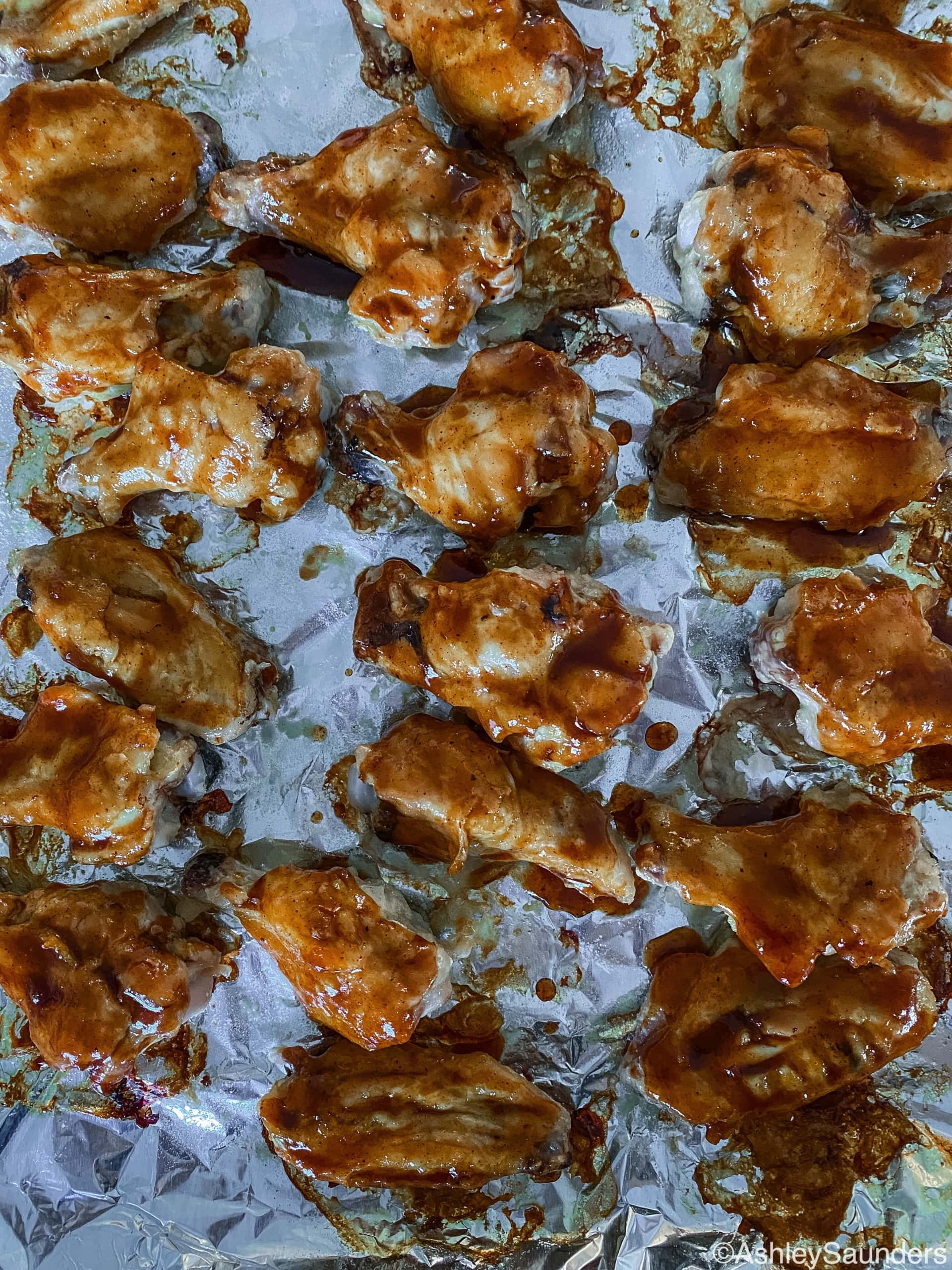 Are BBQ Chicken Wings Gluten Free?
That depends on the flour you use. I would say that unless noted in a recipe or restaurant, BBQ Wings are not gluten free. However, this recipe is easy to convert to make it gluten free. I have made these wings both ways, simply swap the flour for a gluten free flour that is one-to-one and follow the same directions.
read more: Best Gluten Free Honey BBQ Chicken Wings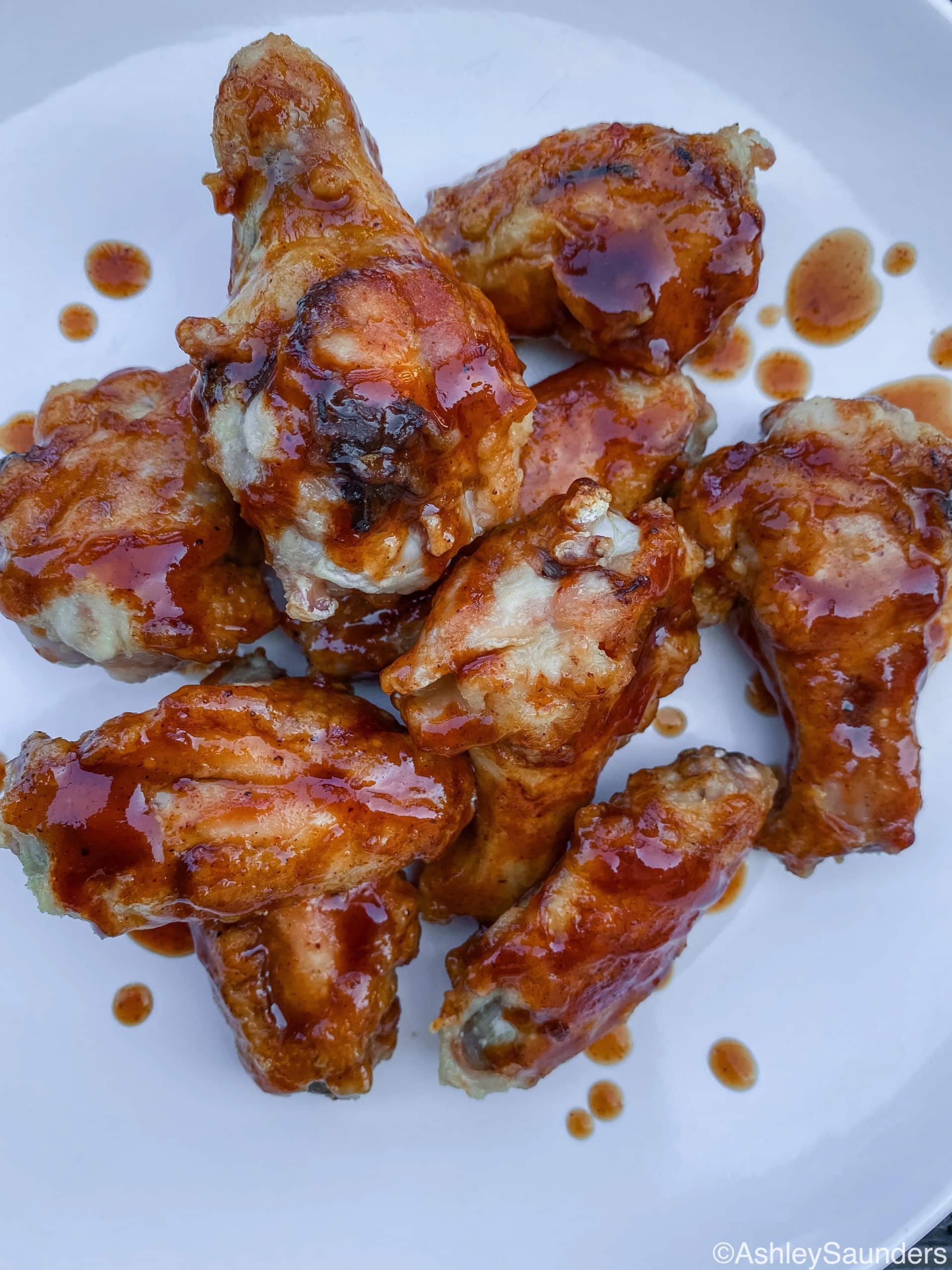 What goes with Chicken Wings?
If you're at a restaurant, you're typically served cut celery and carrots with ranch or blue cheese dressing. At home, we serve them with a salad, fruit, and maybe a pasta dish. However, the main event is the wings and to be honest my kids don't even worry about anything else on the table.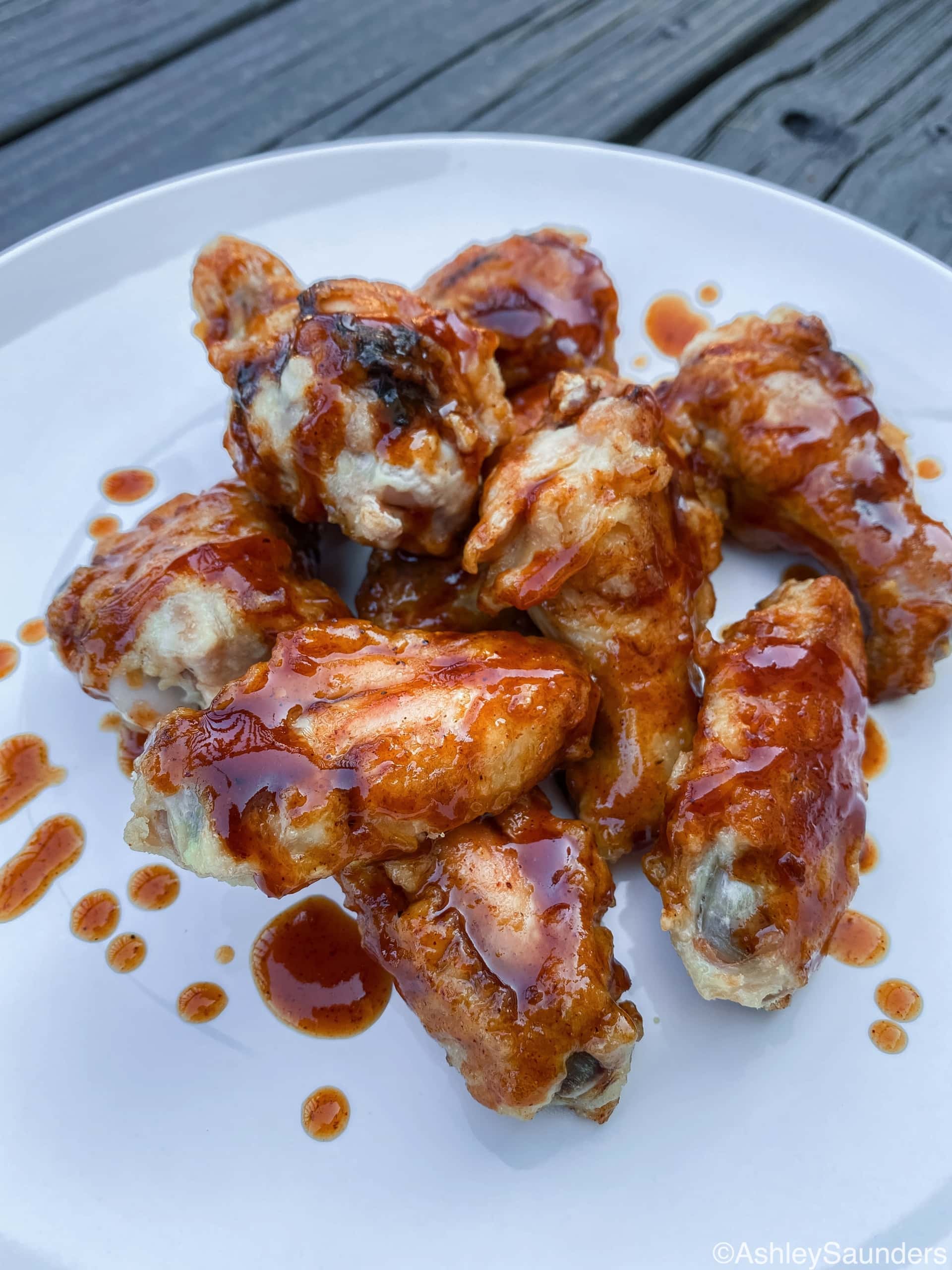 Honey BBQ Chicken Wings Recipe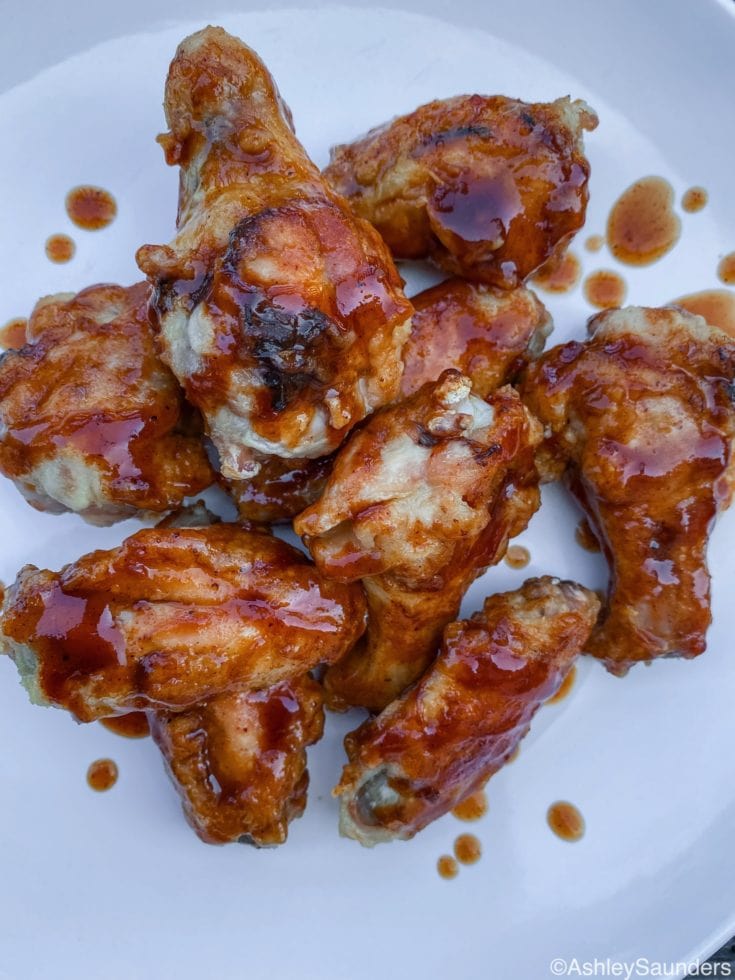 Melt in Your Mouth Honey BBQ Chicken Wings
Total Time:
1 hour
10 minutes
The best melt in your mouth honey BBQ chicken wings!
Ingredients
20-30 Chicken Wings
1/2 Cup of Flour
1 Tsp Garlic Powder
1/2 Tsp of Onion Powder
Cooking Oil Spray
1 Cup of BBQ Sauce
1/2 Cup of Honey
1 Tsp Garlic Powder (For Sauce)
Instructions
Preheat the oven to 425 Degrees.
In a medium to large bowl, mix together flour, salt, garlic powder, & onion powder.
Wash and dry the chicken wings. Then dip into flour mixture until coated.
Line your baking dishes with aluminum foil and spray with oil.
Arrange the chicken wings in the dish and place in oven.
Cook for 20 minutes then turn the wings.
Cook an additional 15-20 minutes, until chicken is cooked.
While the chicken cooks, combine the BBQ Sauce, Honey, and Garlic Powder in a small bowl. Set some aside in a smaller bowl for dipping or drizzle after the wings are cooked.
Remove from oven and baste the chicken wings with the sauce mixture. Turning to be sure to coat both sides.
Place the chicken wings back in the oven, broiling for an additional 5-10 minutes.